How to prepare for your photoshoot
Preparing for your photo session is 90% of the work. Once you show up, it's all up to opportunity, lighting, your cast of characters and what you end up doing. Like the famous phrase by Benjamin Franklin "If you fail to plan, you are planning to fail", please help me get you the best images we can get together as a team by preparing ahead of time. This photo session checklist should be bookmarked and read again the day of your photo shoot.
Day Before Planning
I have an entire page dedicated to explaining how sessions work including some insight on light, outfit planning and mindset. Please have a look at this page if you haven't done so already: LINK
This is something to be read as soon as you book not the day before your session. If you procrastinate, you will only stress yourself out. Please help me help you.
Day of Photo Session Checklist
Here are my tips for best preparing for your day:
Location preparation
Load your car 2 hours in advance
Parking
Empty pockets
Don't bring any bags or strollers or extra shoes to walk in
Make sure your glasses are not transition/tinted (ensure they are clean)
Take any clothing tags/shoes stickers off
Prepare your toddler's nap schedule
Prepare your toddler's snack/food schedule
Don't bring extra people
Relax
Location preparation for your photoshoot
If this is your first time to a location, prepare yourself ahead of time by mapping your route and checking traffic patterns ahead of time. Don't map your route at 10pm the night before and expect the traffic to be the same as your 6:00pm rush-hour sunset session. You'll only be rushing and likely 30 minutes late to your session. Save everyone stress and heartache by planning accordingly. If Google Maps says it'll take you 40 minutes to get to your destination, add 20-30 minutes at least so that you can get into your car, pack your children into their car seats, find parking and walk to your destination. I don't have kids and I still do this because I know it takes about 15 minutes to get to my car that's street parked down the street, put on my shoes, and load my gear. I also plan that unforeseen things like construction, delivery trucks and bad drivers can impact my arrival time. Plan that things will not go to plan. The worst thing that can happen if you leave early is that you get to the location 15 minutes early.
Load your car and gear bag in advance
I pack almost every day to head out so I've made all of these mistakes several times when I first began. Learn from my mistakes. Pack your bag the night before or at least 3 hours in advance. This way you can think about what you need and have time to look for things you are missing. How many times have you left your house on a trip and realized your forgot to pack something? Sound familiar? It's going to happen on your photoshoot day too. Don't be surprised when it does. Leave it by the door, or better, load your car so that the only thing that needs to go into the car last minute are you and the kids.
Parking Considerations
If this is your first time to a park, ask me for tips on parking. Load these ahead of time and bookmark it. I would say 30% of my clients stress out and get lost with parking instructions because they can't find it in their inbox as they rush out of the house and they're running late. Please help me improve these stats!! I live in the city so I'm good at finding street parking and navigating all of the one-way streets. If you live in the suburbs and coming in for your session, plan to spend more time finding parking. Look up close by parking lots as options. I also use an app called Best Parking if I want to book a spot downtown for a longer period of time (3+hrs). Other apps include Spot Hero and Park Boston. I have all of these apps pre-loaded on my phone for parking in the city. Park Boston is handy for paying for parking with a credit card (not quarters) and adding time on the go. If you want to pay with quarters, make sure you have some.
I'll make a separate post about parking at the Arnold Arboretum.
If I haven't been to this park before or if this is your home, please send me parking tips. If you live in the city and have a parking permit, I'd love to access it to make things easier for gear transportation and personal stress levels.
Empty your pockets
People love to stuff their keys, phones and wallets into their pants. I do too. But guess what? They look horrid in photos. Leave all of that stuff some place else. Detach your keys and just bring a fob. Minimize what you're bringing for the cleanest look possible.
Don't bring the kitchen sink to your session
These sessions last about 30 minutes to an hour and a half. You don't need to prepare to go camping. Yes, it's always great to have things like diapers, wipes, maybe a change of clothing if your baby tends to spit up in car rides, but leave all of that in the car. Feed them things that are white in colour just before the shoot so that if they spit up, it's a quick cleanup.
I recommend not bringing a giant bag because my sessions are 'documentary' in nature and candid. If you're carrying a bag around the whole time – guess what? The bag will be in your photos. Stroller is there? Guess what? It'll be in your photos. My sessions are about connection and play. It's not about walking from spot to spot to set up and pose. It's about movement, and exploration. Even though people say they'll just leave the bag to the side, they always just put the bag by their feet when I suggest a location. It's because they want to keep an eye on it, I get it. But it'll be in the photos unless I constantly keep reminding you to put it to the side. And if I'm spending most of the session reminding you to put your bag to the side, I'm not focusing on your expression, your connection, the composition, the light. Please help me.
Test Your Shoes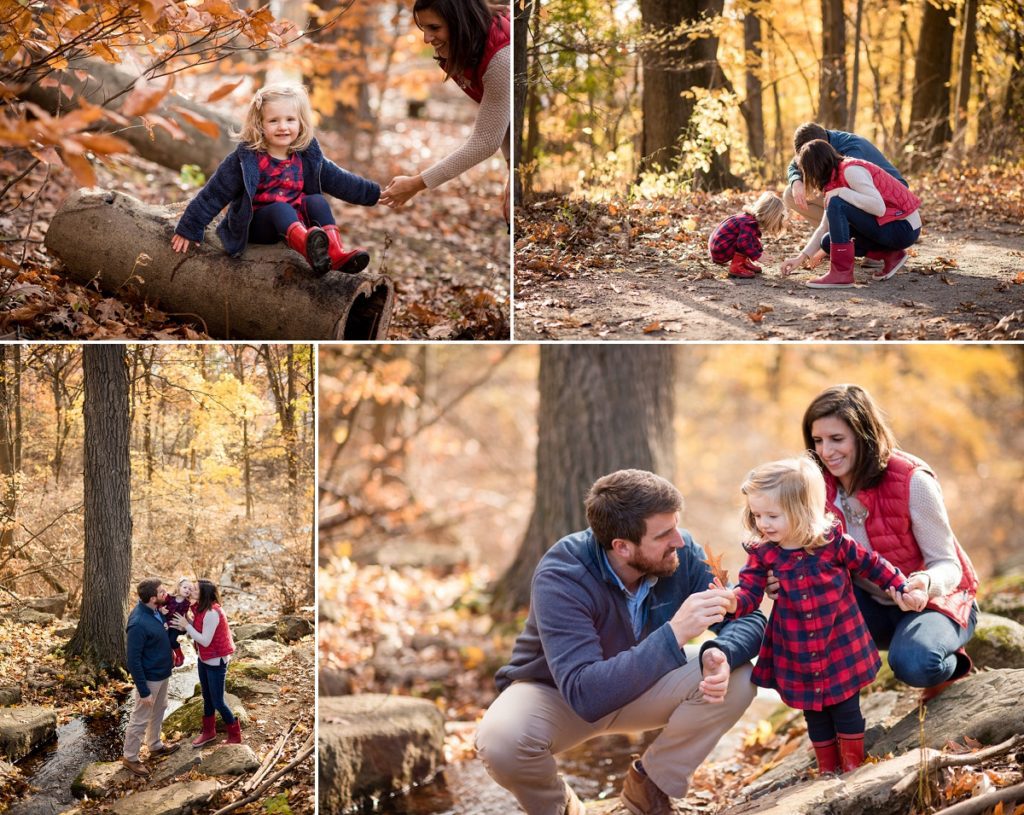 That goes for an extra pair of 'pretty shoes' and a pair of shoes to walk in. My session is always on the go and there's no time for you to change in and out of your shoes. It breaks the flow. IF you are a supermodel, then we can easily get back into the mode and flow like there was no disruption, but if you're like 99% of my other clients, you're likely not a professional model. Wear shoes you can walk in for an hour and a half. This goes for testing shoes in children ahead of time. The worst thing is to 'break in' shoes on a photoshoot. Your toddler will be miserable or the shoes will constantly fall off if they're too big.
Remove any stickers at the bottom of your soles. That goes for any tags on your clothes that might show.
Transitions glasses
Don't wear transitions eye wear to your session. Talk to all participating adults about this too. I can't edit your eyeballs back into the photo.
Prepare your toddler's nap schedule
You can do this gradually the week leading up to your session or the day of. Test your strategy out ahead of time. Make notes of what works and what doesn't. Don't send instructions to daycare to adjust their nap schedule the day of as this likely won't be successful. Some tips: LINK
If you have a short car ride < 1hr, don't let them nap in the car. Oftentimes kids get angry when they first wake up from a nap and they're groggy. It'll take them 30 minutes to warm up again. If you want to get to the park early and have them acclimatize, that's great. But don't expect them to be excited for a photo session if you abruptly wake them up from a nap.
Prepare your Toddlers' snack/food schedule
The sessions are 30 minutes for Simple Sessions or an hour and 20 minutes for Signature Sessions. If you're ok with snack time being a part of your story, then by all means, plan to feed them during the session. But if you don't want the snacks to take up a large portion of your session, feed them ahead of time. For littles under the age of 1 this is harder to plan for and time is built into our session to account for feedings. If your toddler is over 2 or 3 they can likely last the hour without food with adequate planning.
Don't plan to bribe them with snacks or toys
I'll do up a whole post on bribes, but under the age of 5, bribes don't work. If you mention a bribe, they will be fixated on that for the whole session. Or I'll get a manic cheese-face and then demands for the bribe immediately thereafter. Then meltdown. I've had many, many, many sessions thwarted by well-intentioned bribes. Just remember your session is about play and interacting at the park. Your child will throw a tantrum if they're bored, so just keep them occupied and happy. Give them lots of love and attention. Bribes aren't even something you should even bring up at any point before the session either. They just want your love and affection. If you give them a treat or a toy, just expect that to be in your photos for the rest of the session. Be ok with that. It's too late once they see it and there are no take-backs.
Don't bring extra people
If you have a nanny or grandparent around, please let them know about these tips as well. I am speaking from experience, so please just trust me. This is also why I don't like additional people there because they add an extra layer of complication as they aren't as informed as you will be. Send them this Photo session checklist but know they likely won't be as invested as you are and likely won't read it.
I often get grandparents or nannies with good intentions yelling in many different directions for the kid to smile or say "cheese". This only makes my job harder. Your toddler will be looking at them and likely will look confused. Oftentimes they will also take our their phone and compete for attention. Then comes flapping of the arms or clapping to really amp up the distractions. Yeah… so that's why I don't like extra guests. If you want an extra hand to carry bags or strollers away when you get to the park or watch the pup when the pup is done – by all means – have a friend take those items away. But make sure they don't stick around or within eyesight of your toddler.
Relax
Hahaha so after that LOOOONG post stressing you, I'm going to tell you to try and relax. I personally find information soothing so I know what to expect. This way I can plan instead of potentially walking into a minefield the day of the session and being caught unawares. That's the reason for this Photo session checklist.

Toddlers also sense stress, so don't be stressed out. They will act up and that's not what you want. By pressuring them to perform and smile for the camera also makes them stressed out, so don't make our photography session a thing. Just treat it like any other day at the park or in your yard. I've never had a stressed-out toddler perform well for a photo session. I've never had child under 3 smile for the camera well when asked. It's all about play. You will be the one to make your child smile by playing and giving them all of the love and attention they want. Give them a reason to smile instead of asking them to smile.
Summary of the Photo session checklist
I am a very direct person that loves to communicate and prepare you so that when things go unexpectedly wrong, I can adapt accordingly. The worst is when things go expectedly wrong because no one prepared or listened to my advice. Prepare your partner and all other adults that will be attending the session. Ensure they understand. You can send them this post to read, but be aware they likely won't read it. When things start to go wrong, people revert back to what they are comfortable with (smiling at the camera, bribes, etc). It's hard to get people to adapt on the spot and I've seen many partners get frustrated with their partners that couldn't adapt to play with their children. Talk about ways to play ahead of time so that you have some ideas to fall back on if your child gets agitated. This photo session checklist will help you to have a fun and relaxing session by preparing you mentally ahead of time.