Where to have your Boston-area photoshoots
This has been a topic I've meant to do a big write-up on for the longest time. I guess it took a pandemic to make time for it! With people wanting to safely social distance during photoshoots, I recommend heading a bit out of the city for some reprieve from the crowds, joggers, dogs and bikers. Here is a list of some of my favourite locations photoshoots I've photographed in.
This is not a definitive list. I can honestly make any location work. I photograph in people's homes 85% of the time and I have never set foot in their homes before the session, and I always have to make it work. That training over the past several years has helped me hone into what's important to include in my frame of an image and what to crop out. If you stay until the end of the blog post I will show examples of some small parks and parking lot photo sessions. I keep forgetting to take more behind-the-scenes images, but when I get more, I will add them to this post. Just know you don't have to go to the Public Gardens and that's actually my least favourite place to photograph in the Boston area. Here's my list for locations for photoshoots.
Locations are a personal preference
I had a PDF that I used to email to everyone when they asked for location suggestions. I tell them that they have to make sure they love it because a location is very much a personal preference. I love street art, derelict buildings, muddy puddles, splashing in the lake, and hikes up mountains. I can confidently say that 99% of my sessions do not include any of those items.
The things I tend to steer away from include iconic locations where you HAVE to photograph in this one spot from a specific location or there's no point for that spot. Given the pandemic, I do not want to be lining up for a location, or having to cluster near a feature. Even if there wasn't a pandemic, I follow the light and I love texture. When some landscape designers install a bridge or a gazebo, they don't have the light in mind. Just because it's there, I won't necessarily use a bridge or gazebo unless the light is perfect. As a photographer, we see the world with light and shadow. It's hard to convince someone unless they've had the training, but that's why you've hired me – because you want me to make those choices and direct you to gorgeous backdrops.
If there is a location you have to have as a backdrop, please ask me during your consultation and make that abundantly clear so I can tell you how feasible it is. I want to make you happy, but that sometimes means changing the time of the session, bringing artificial lighting, or sacrificing the posed nature of the image captured there (because children will not hold a pose for a lighting setup). It's a very technical decision sometimes, but I can make it work if that is the key image.
Summary of suggested locations for photoshoots
I provide examples for almost all of the following locations. I have been all across Boston and the greater Boston area. New locations don't phase me. Under each location I give more tips on parking, things to consider, etc as well as the city these spots are located in.
Boston Public Gardens (available only at sunrise for family sessions)
Charles River Esplanade (available only at sunrise for family sessions)
Boston Commons (available only at sunrise for family sessions)
Christopher Columbus Par
The Fens
ICA / Seaport District
Davis Square / Trolley Square/ Powderhouse Circle
Tufts Campus
Fresh Pond Reservation
Alewife Brook Reservation
Danehy Park
Christian Herter Park
North Point Park
Menetomy Rocks Park
Tobert MacDonald Park
The Fells
Beaver Brook Reservation
Rock Meadow Conservation Land
Minuteman National Park
Wellesley College
Lynn Woods *
Breakheart Reservation *
Larz Anderson Park
Arnold Arboretum
Fort Sewall, Marblehead *
Crane Beach, Ipswich *
North Shore Beach *
Wingaersheek Beach, Gloucester *
Backyard
Park near you
* denotes permit + parking fee may be required. Travel fee may be extra if outside of coverage zone. Check the contract for details. Client is responsible for securing permits + parking fees.
Downtown locations for photoshoots
I will no longer be photographing any locations downtown (this includes the Charles River, Boston Public Gardens, Boston Commons, Christopher Columbus Park, any South End park) unless the session ends by 8:00 am. If this is too early for you, please consider a location out of the city. Ending by 7:30am is what I consider a 'sunrise' session ("sunrise for safety and OK light"). True sunrise for beautiful light is when true sunrise is according to this website.
If you are willing to consider a sunrise session, these are some visual examples of those locations:
1. Boston Public Gardens Photoshoot
2. Charles River Esplanade Photo Session
3. Boston Commons for a maternity session
4. Christopher Columbus Park
5. The Fens
Near Fenway is another cute spot that has great landscaping. Please note that most of this land is made up of small patches of community gardens. I love it though!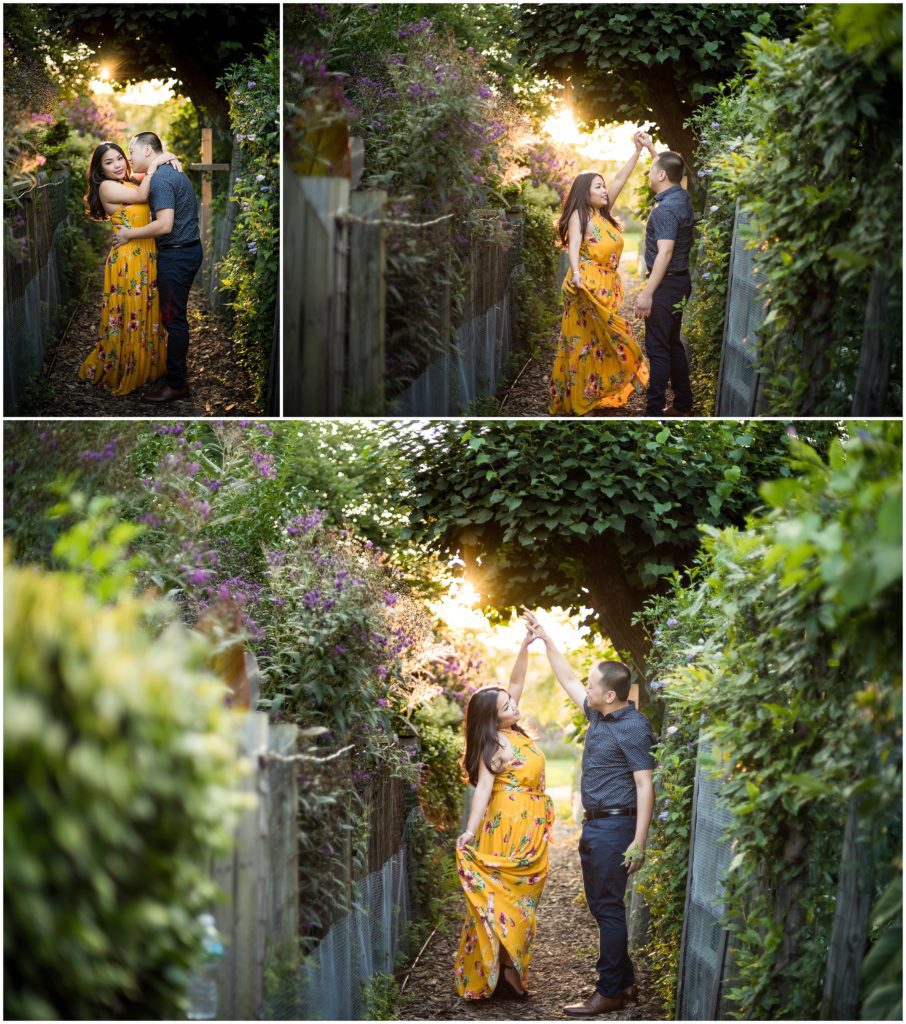 6. ICA / Seaport District
Sunrise option available if you love the downtown landscape! If you want a city feel away from the crowds, I love the seaport district near the Childrens museum and the ICA. They recently renovated the waterfront to have some great new features.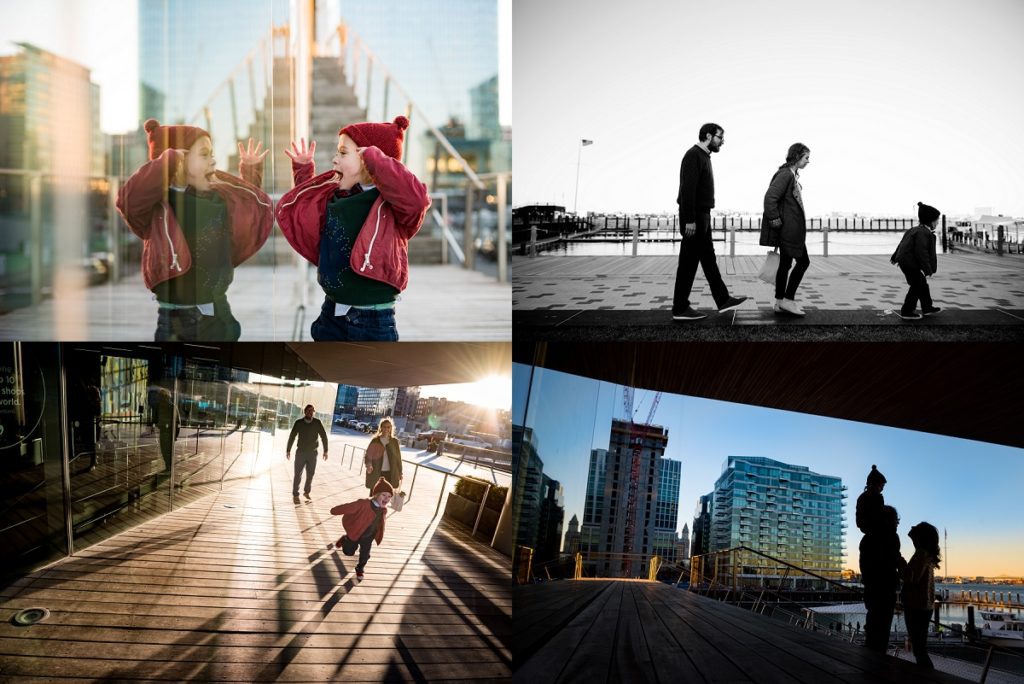 The following images are more creative (so not available for sessions with younger children). It requires flash and posing so it would work really well for engagement and senior sessions.
Somerville / Cambridge for photo sessions
7. Davis Square Powderhouse Park / Trolley Square| Somerville, MA
Let's say I live in Davis Square so I shoot at these locations ALL the time. I come almost weekly to these spots because of my Davis Square location discount. Many of my clients also live in the area!
This is the same family! We have been seeing each other since she was still inside her mama's belly. We haven't left the square yet! So many choices and you don't have to go far.
8. Tufts Campus | Somerville MA
Lots of spots around campus. I should note that campus is reopening in the Fall so there may be some tents set up closer to the start of the Fall semester.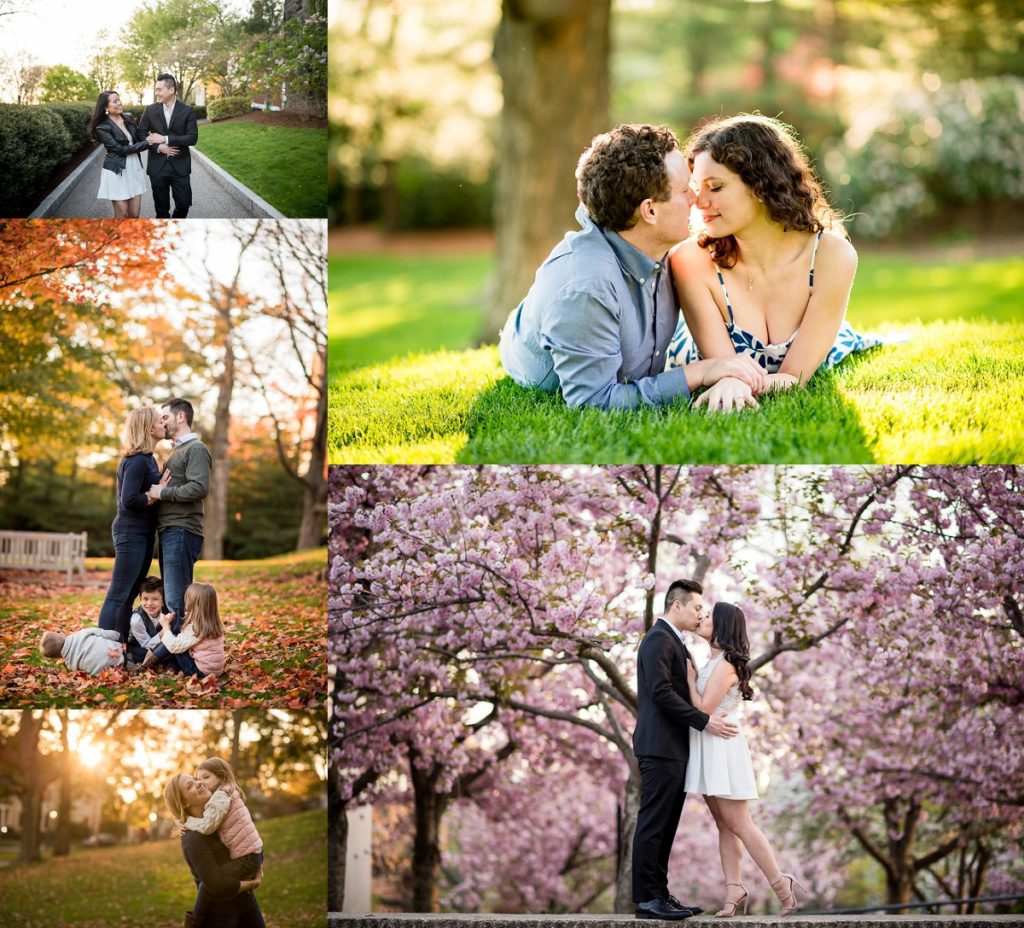 9. Fresh Pond Reservation| Cambridge, MA
The caveat for the above location is that part of it is a playground. I am not sure if it will be closed or how comfortable your family is in a playground setting with regards to Coronavirus. Parking in this area is also tricky if you are not a Belmont or Cambridge permit holder.
The below area is also nearby but easier to access via parking near the Trader Joe's at Alewife Brook Parkway.
10. Alewife Brook Reservation
Just around the bend from there is another park that I love. It's a thoroughfare that connects Belmont to Cambridge. It's called Alewife Brook Reservation. It's just off the T line from Alewife station. Parking here is incredibly hard to find unless you park at the T.
11. Danehy Park | Cambridge, MA
I shoot at Danehy park a lot! I love it there. There are a lot of choices in the massive city park. We can easily move from place to place when people come around. I actually convinced one family to stay close by last year for their family session and they were happy I talked them out of heading further out.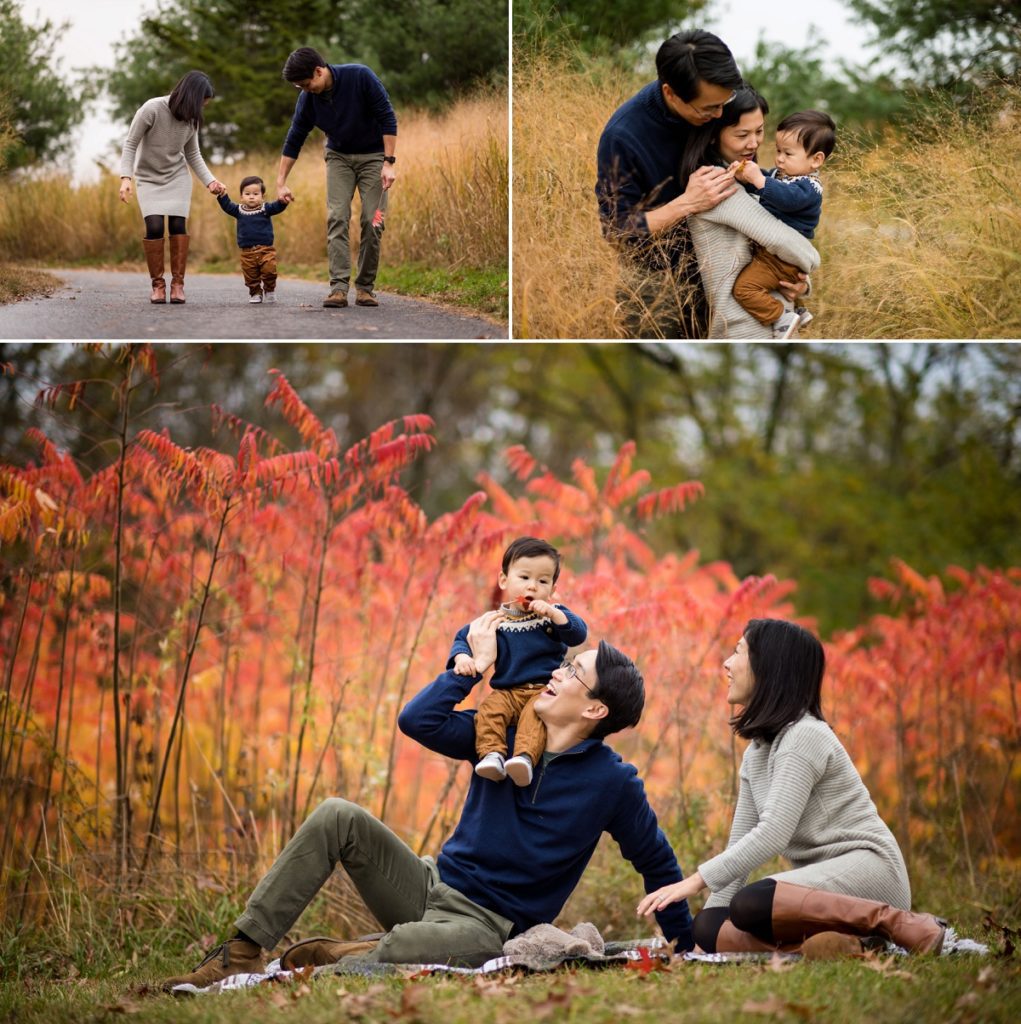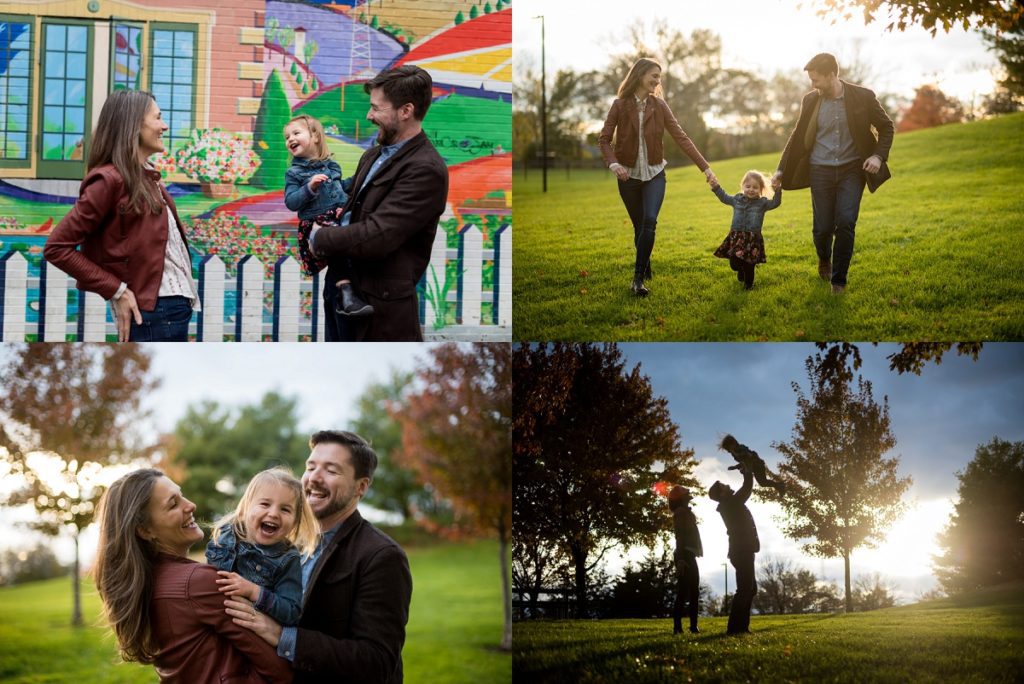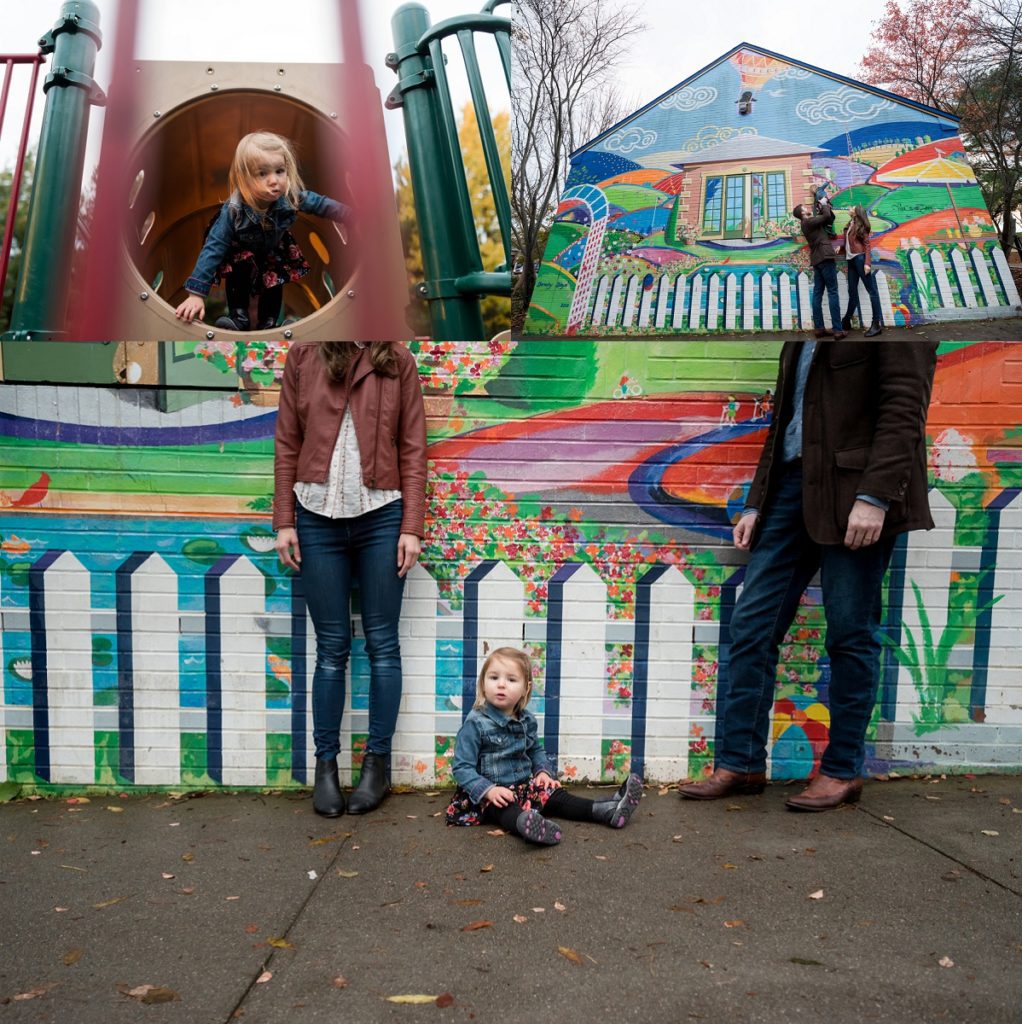 12. Christian Herter Park | Cambridge, MA
One of my favourite parks because it has easy parking! The water is steps away from the parking lot. I do have to note that this is a busier park because it's by the Charles River. There are a lot of joggers and bikers along the water. If you are ok not being by the water, we can find a quieter patch to photograph in.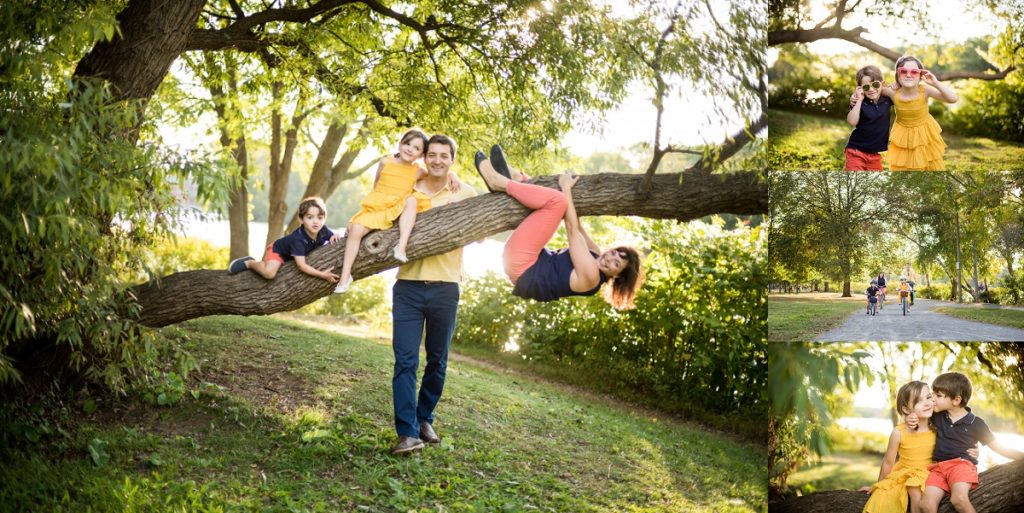 13. North Point Park | Cambridge, MA (sunrise only)
I'm not going to reinvent the wheel, so if you want to see a whole bunch of photos taken at North Point, click HERE to see the blog post. I'm calling this a sunrise only session location because it's right in the city and sometimes quite busy. Parking is also a huge pain here.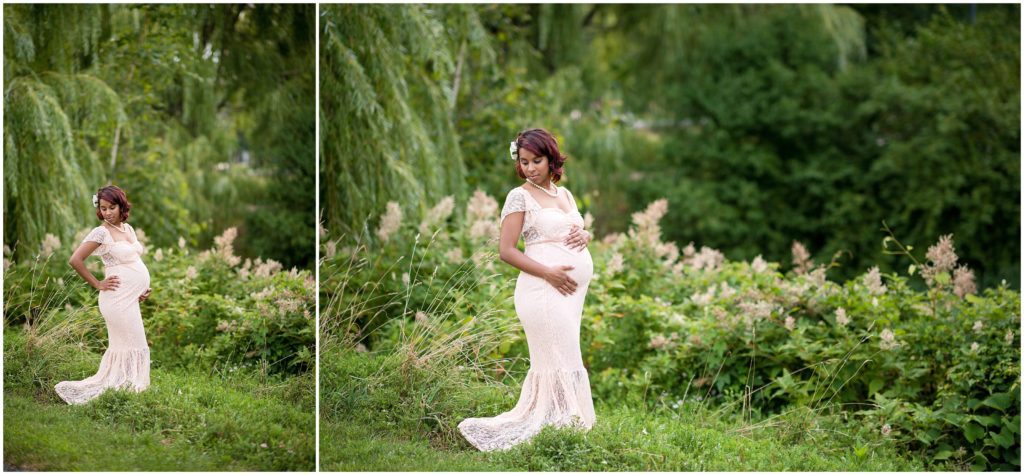 Arlington / Medford / Belmont / Concord for photo sessions
14. Menetomy Rocks Park | Arlington, MA (sunrise only)
I love this park in Arlington. Parking is found all around the park, so make sure we agree to meet in the right area. The most 'iconic' spot is the pond right in the center. I love this location for photoshoots. I am willing to do sunsets if you are flexible with location choices. We just have to dance around the many walkers/bikers/dog walkers. It's pretty popular with off-leash dog walkers, unfortunately.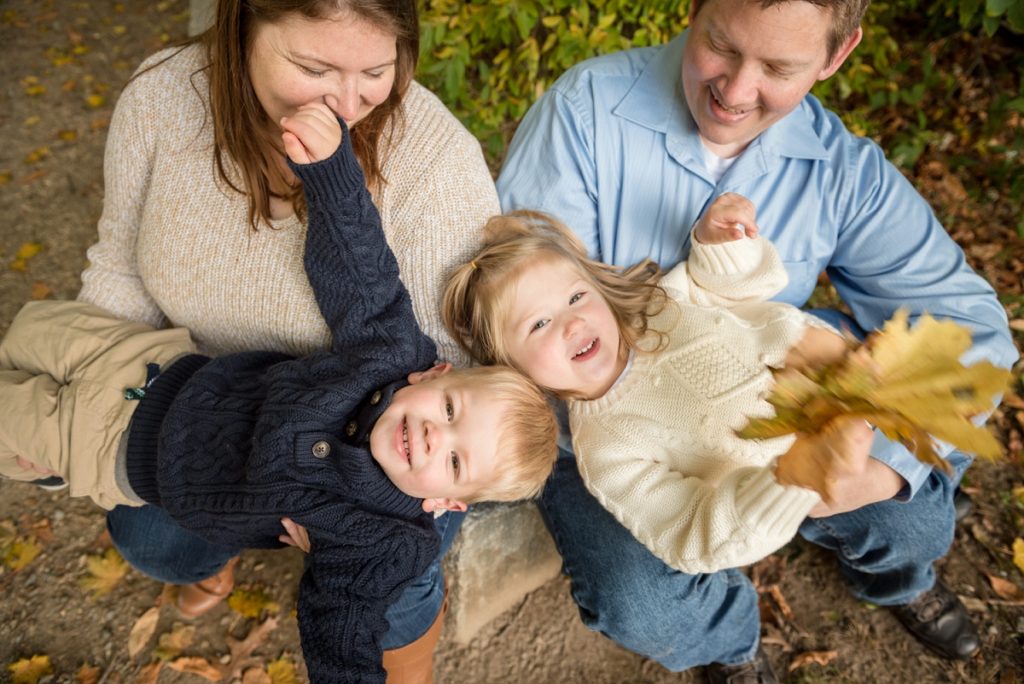 15. Tobert MacDonald Park| Medford, MA
The parking lot for this park is right by the Police station. Have you noticed how much I love easy logistics? It's from years of running between back-to-back sessions and having families rush to a location because of a throw-up, I know how important it is to find easy parking. I always tell parents I can make any location work. The main thing is if they can get there easily and not be late. Sunrise is sunrise and sunset is unforgiving. We cannot argue with Mother Nature!
I photographed this family at another nearby park across from the Costco shopping center and LOVED how that turned out as well. There are so many options.
16. The Fells | Medford, MA
I adore the fells. I was actually there hiking this morning. When it has just rained you can smell the fresh wood. I have been going there for years. It's for the more rugged families that are used to mud and muck. You have to dress properly and expect dirt and exploration. Basically, this isn't a place for heels and dresses. If you love nature like me, this is a great suggested Location for photoshoots.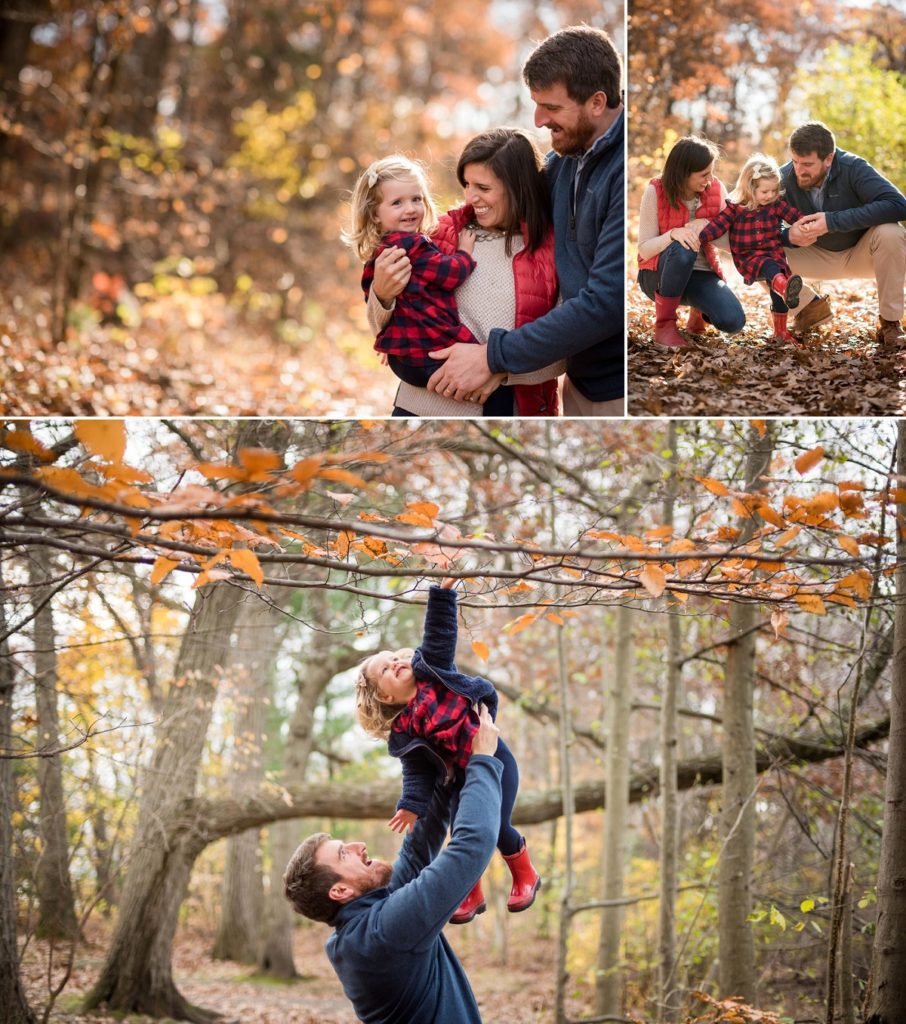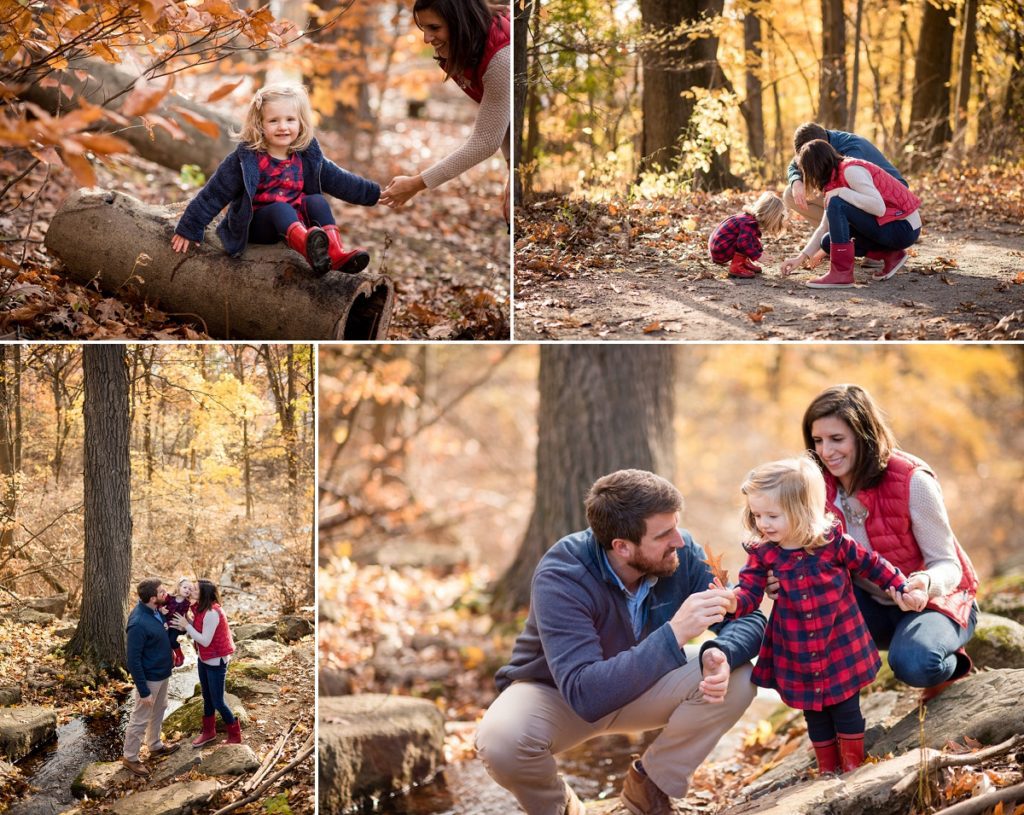 17. Beaver Brook Reservation | Belmont, MA
The little guy below had almost his entire session at this one park. It was easy as it was just down the street from his house. They often walked their dog Hattie here so it was sentimental to them. Locations aren't the focus for me. It's all about the light, interaction, emotion and expression.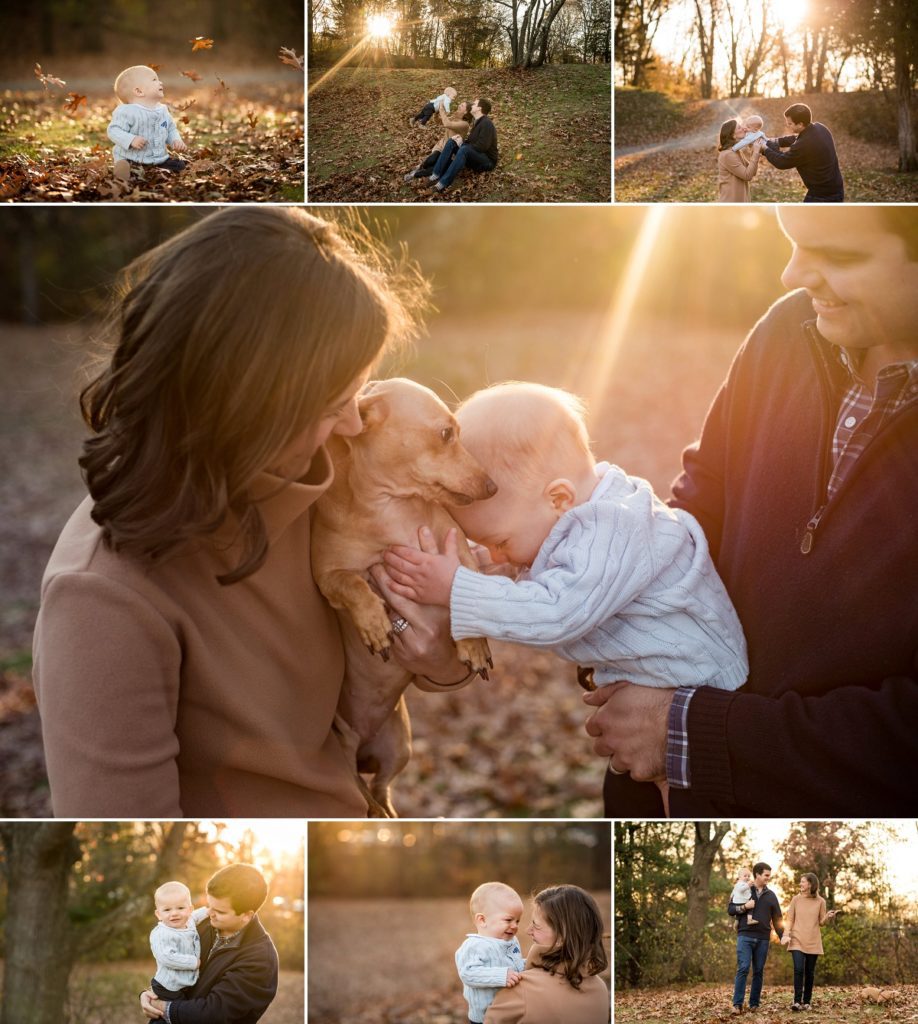 During his 6 month photo session, we really lucked out with the most stunning sunset in the PARKING LOT. Have I mentioned how many of my images are basically created by a parking lot?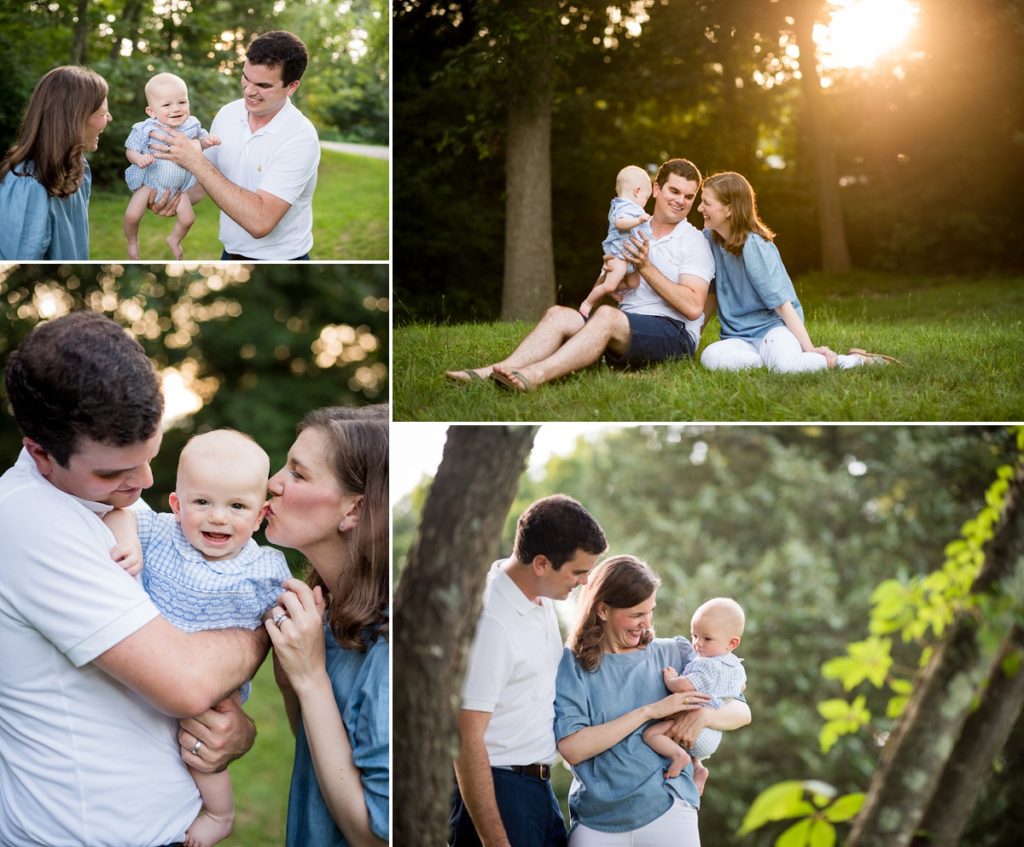 This was the epic parking lot photo we got after sunset as we were all walking back to our cars:
18. Rock Meadow Conservation area | Belmont, MA
I've done a blog set on this location, so again, I'll direct you there to take a look at the landscape (BLOG POST)! I've photographed there often. I do have to make a note that it has become VERY popular. It's more of a sunset location just because of the direction of the light/sun. This would not be suitable for a weekend location.
This session took place on an overcast and almost storming day: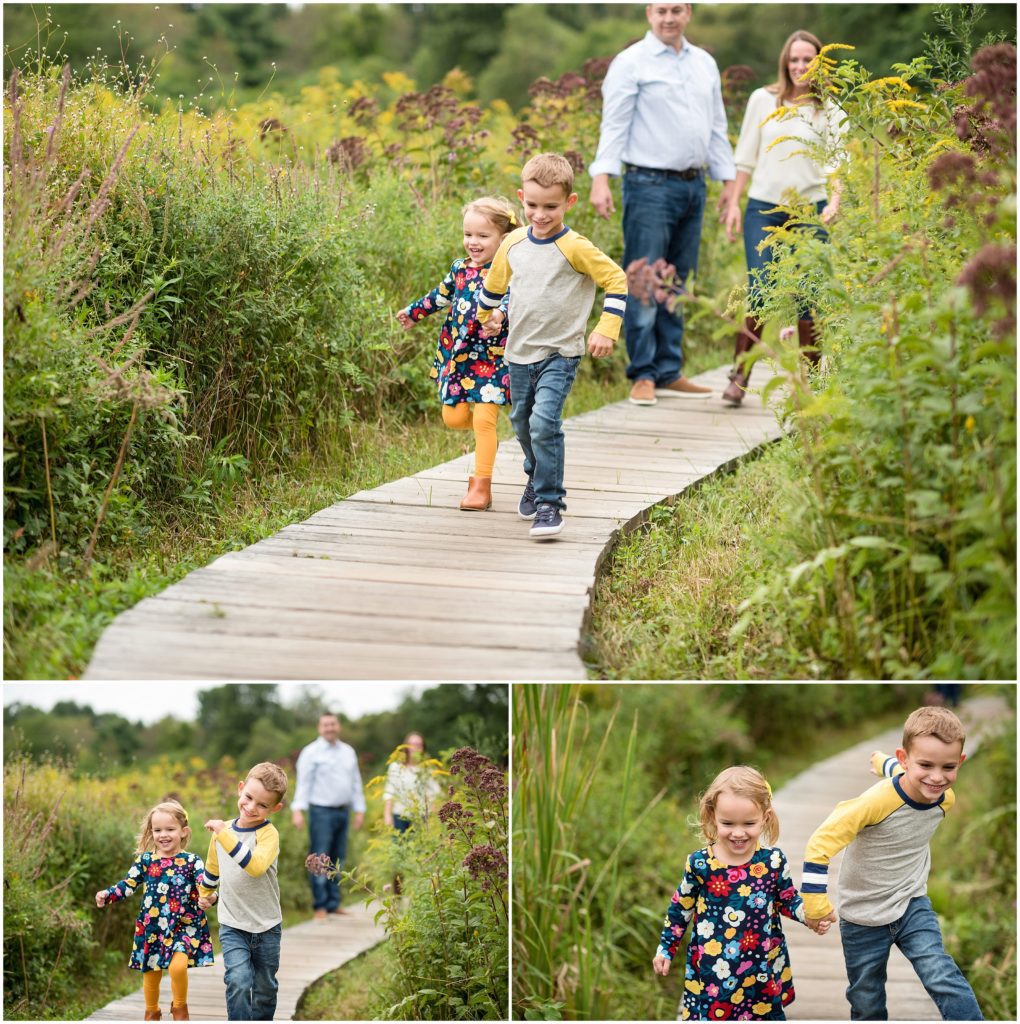 19. Minuteman National Park | Concord, MA
I wouldn't expect us to get a bridge photo as it's a main thoroughfare, but it's a great sprawling park with a lot of scenery. Lots of things to climb on and explore! It's massive and a place for the kids to run wild.
A bit further out / Wellesley, Lynn, Wakefield, Saugus for photo sessions
20. Wellesley College | Wellesley, MA

21. Lynn Woods | Lynn, MA
I haven't photographed or been here yet, but I do a lot of my scouting online before a session using just Google maps. If you want to read more about it, click on TripAdvisor.
22. Lower Commons, Wakefield MA
This was chosen by a Baby 1 Year family because they lived in Wakefield. It had a great green space, water and a gazebo for some interest. The parking lot was right there as well. I wouldn't say this park is special, it's merely an example that I can photograph any location and I don't need to scout it out ahead of time. I just need cooperative subjects and good light.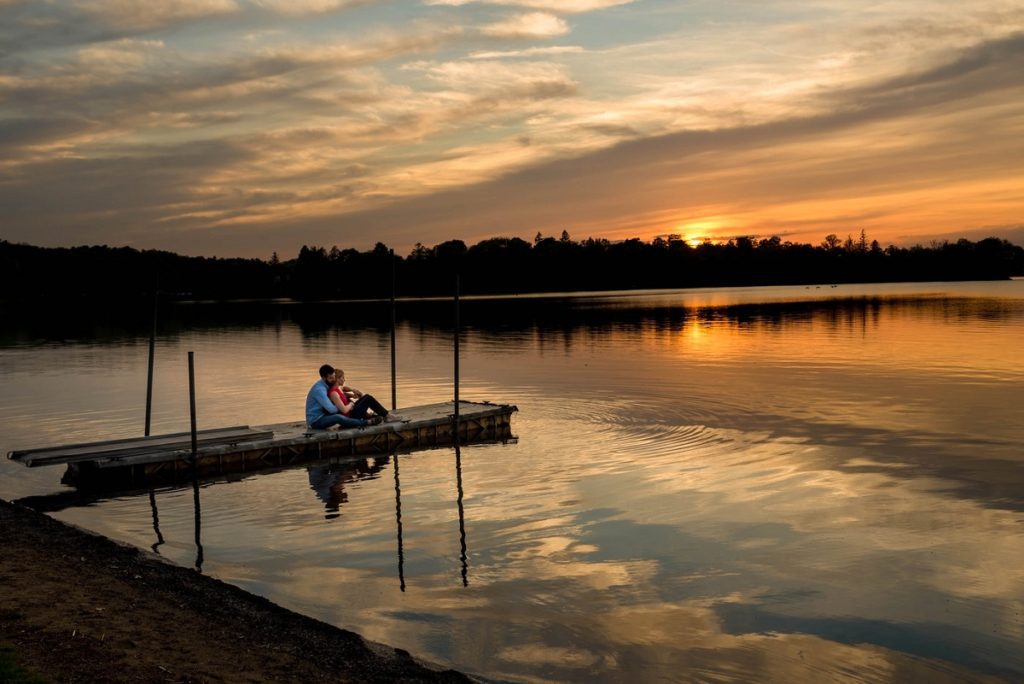 23. Breakheart Reservation | Saugus, MA
This is another location that looks great on Google Maps. Check out the town website for details. I would definitely put this on a list of photogenic locations to check out.
OK so I checked it out on July 5th and it's a beautiful place. I don't know if I would recommend it for little children, but definitely for older kids, maternity or engagement sessions. The space is beautiful and if I can control where people stand and how they pose, I'll likely be able to create epic images. With toddlers, I likely wouldn't think it's ideal unless parents are OK with purely documentary/exploration style. I would need to employ flash/lighting techniques to really bring out this location and unfortunately, with little ones, there's no way that will happen.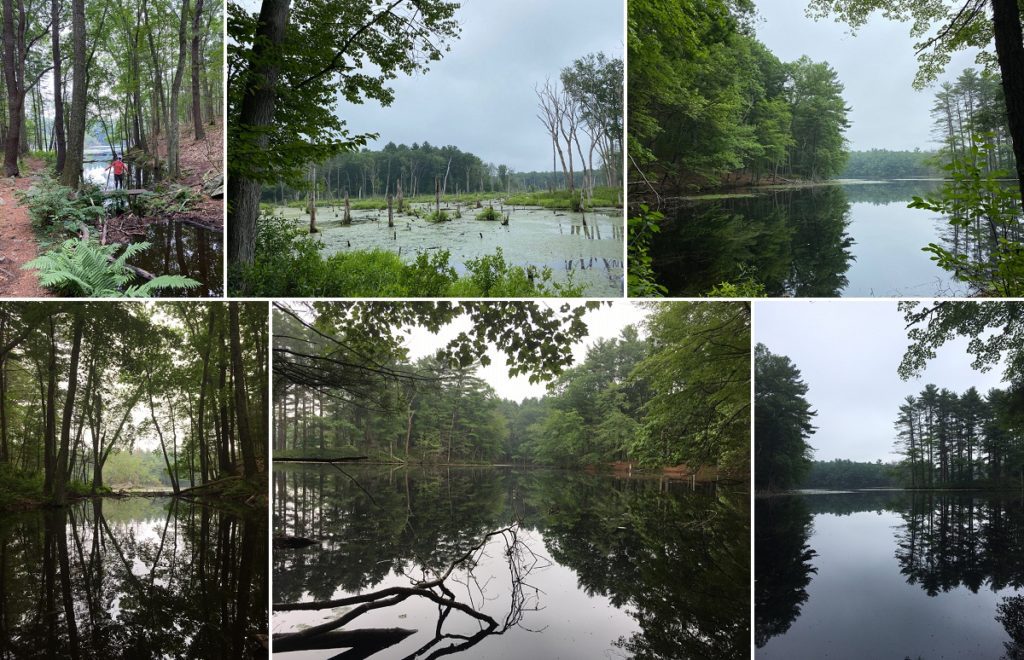 It was a beautiful, foggy, overcast day when I went. These are just some iphone snaps I took, so the finished 'real photo' effect will be very different.
24. Larz Anderson (sunrise only)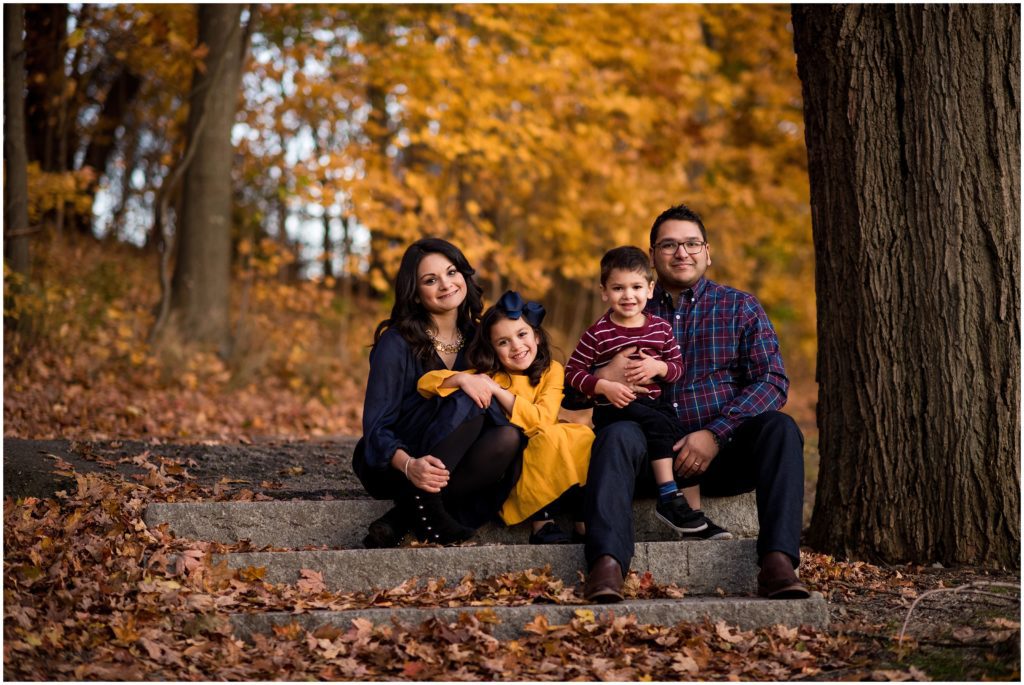 I've covered Larz Anderson park extensively. I was bored of the Public Gardens a few years ago and suggested this park as an alternative. It's located in Brookline. I will direct you to some full blog posts on this suggested location for photoshoots.
Family Session at Larz Anderson Blog Post # 1
Family Session at Larz Anderson Blog Post # 2
Family Session at Larz Anderson Blog Post #3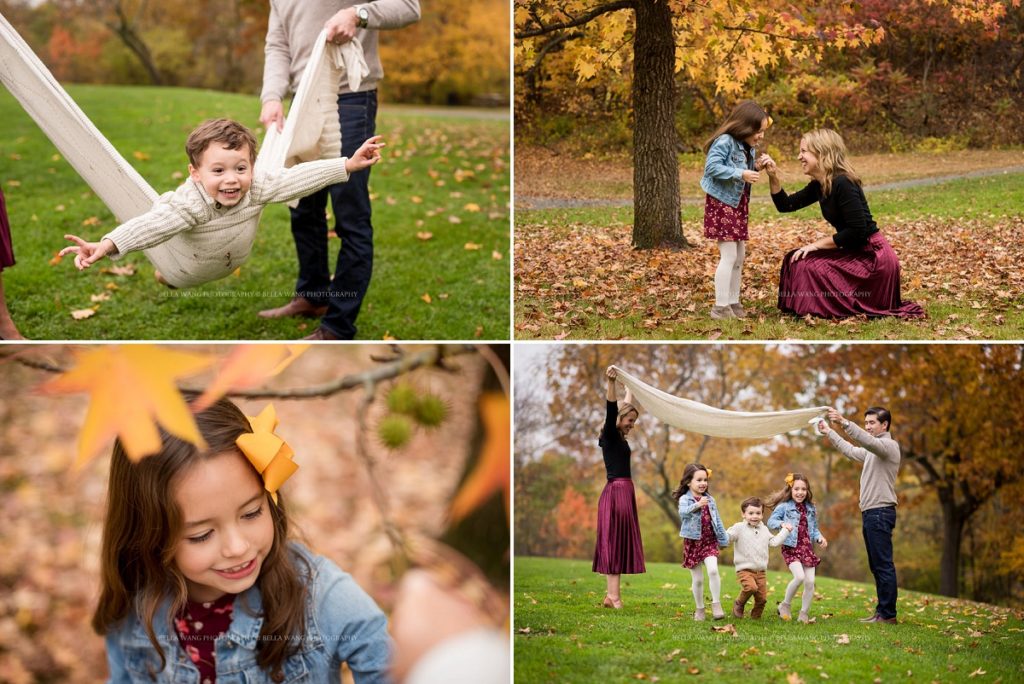 25. Arnold Arboretum (sunrise/sunset only)
Parking is tricky here because people tend to not expect the parking is just along the side of the road. Then they are usually late and roar right past it and then it's about 15 minutes to circle back and park. I send parking instructions with every session here, but each time it's still a fiasco for the uninitiated. If it's your first time, I would recommend going once beforehand or leave an extra 20 minutes for parking. The Arboretum is one of my favourite locations for photoshoots.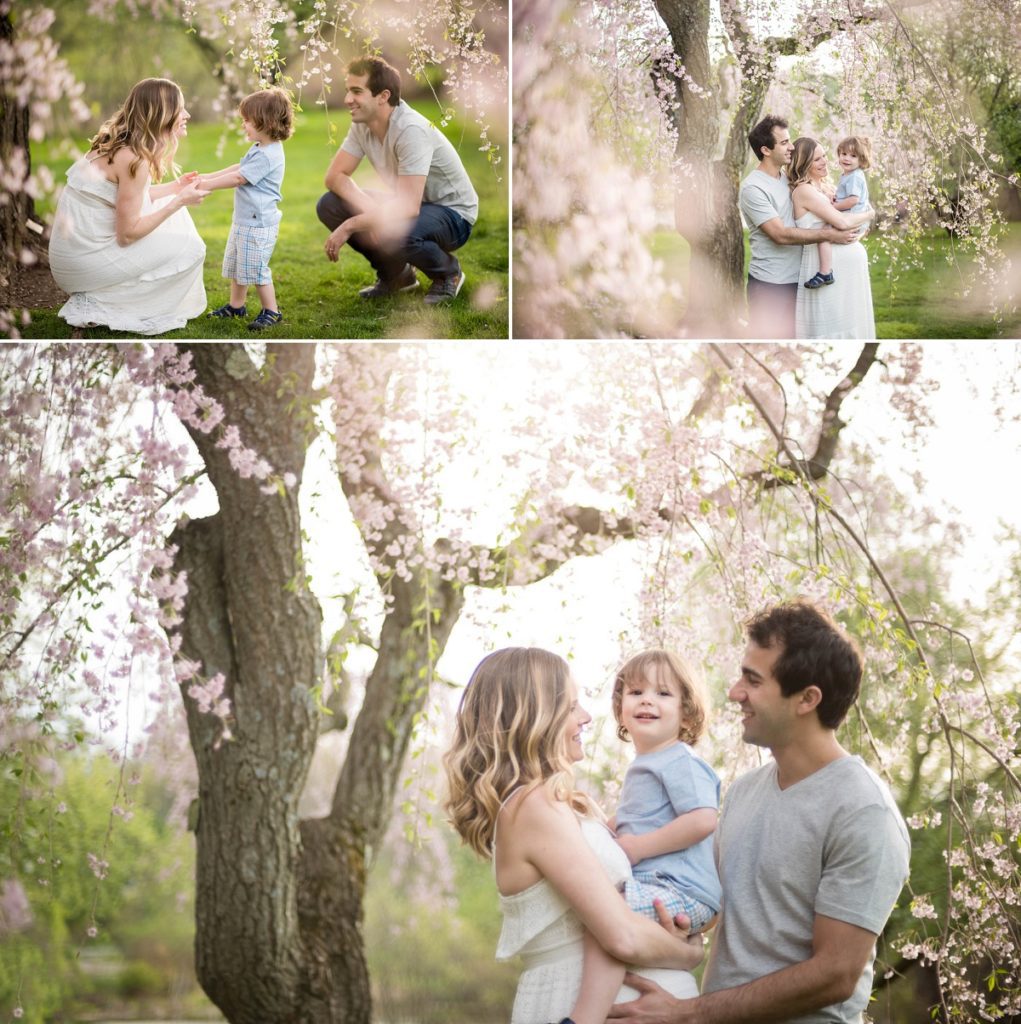 I love this grand park in Jamaica Plain. There are so many spots to photograph here and we can avoid crowds by going off to the side.
By the Coast / North Shore for photo sessions
26. Fort Sewall| Marblehead, MA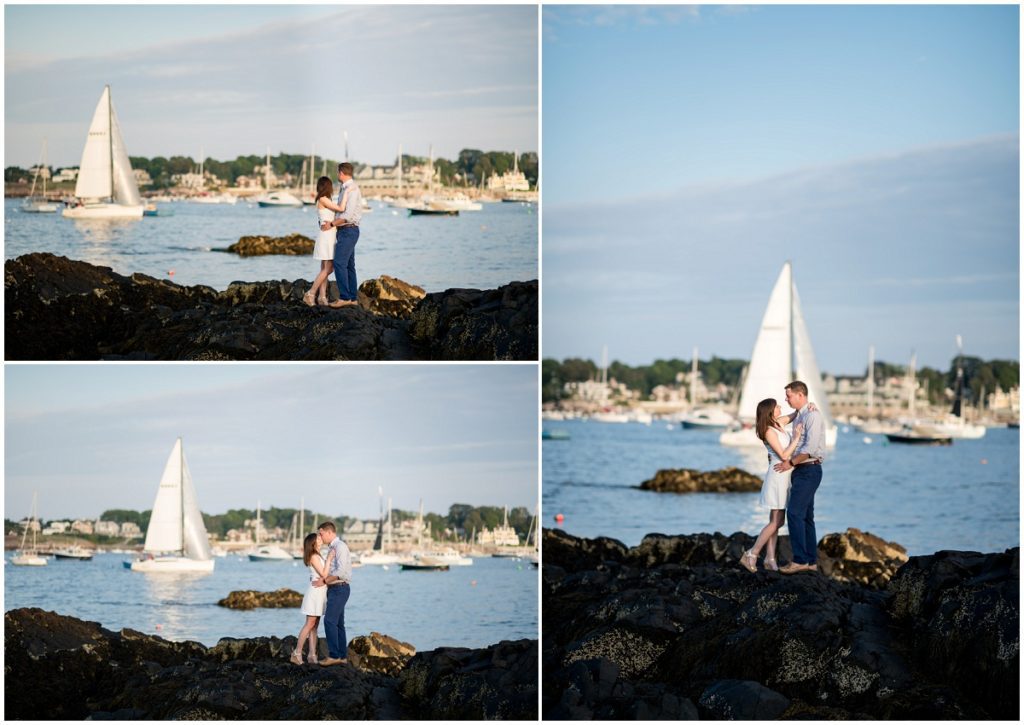 I've been here 3 times and each time it looks different! For the full engagement session, please click HERE.
27. Crane Beach | Ipswich, MA
There's paid parking at this beach so fees do apply, but you won't find a more beautiful beach on the North Shore. We can easily social distance from people at sunset/sunrise on the weekdays. It's that massive. I do not recommend weekends as it's an absolute madhouse. Please also note greenhead season in July/August. We don't want to be eaten alive there.
I should point out that there are restrictions currently at Crane Beach and that you have to secure a spot. Please reach out to them directly for the latest information about a sunset/sunrise session. I want you to feel confident you got the info right from the source. Online info HERE.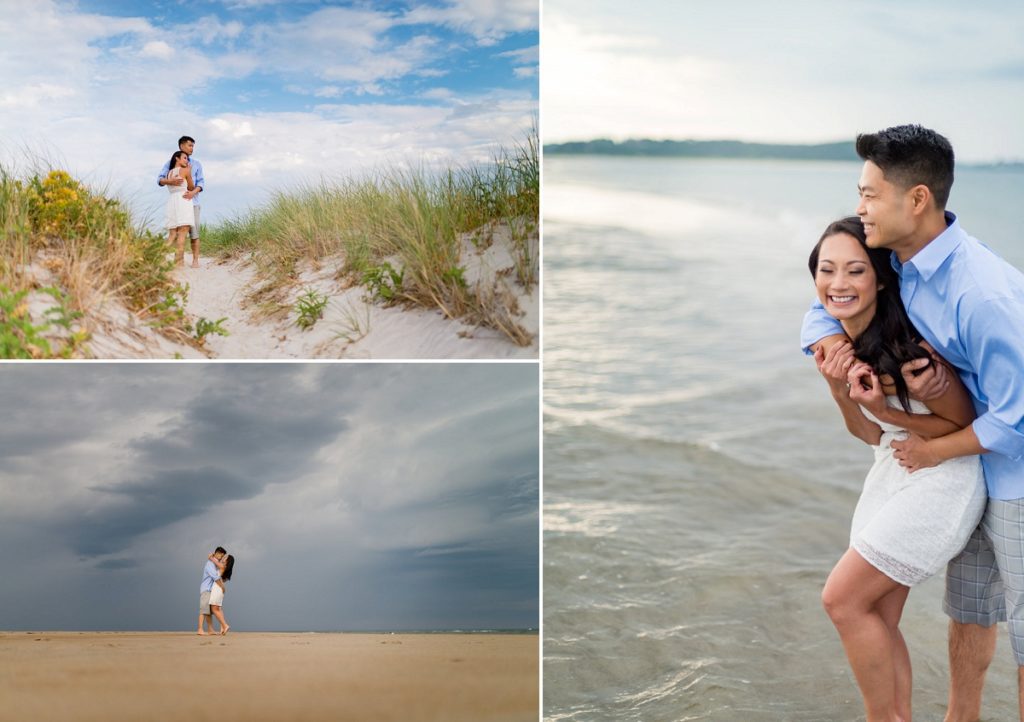 28. North Shore Beach
Somewhere along the North Shore is another rocky beach where these elopement wedding images were taken. It was empty when we went. I forget where it was, but if you are interested, reach out to me.
29. Wingaersheek Beach | Gloucester, MA
These were photographed at 8:30am when the parking lot opened. The beach is very tricky for photography and I highly recommend sunset or sunrise because you will have a warmth to the images and it won't make you squint in all of your photos. If you know yourself and know you wear sunglasses at the beach, please plan to have a sunset/sunrise session. If we can figure out a weekday sunset or sunrise without parking issues, this is one of the great beach locations for photoshoots. Keep in mind, greenheads are also an issue here besides at Crane from around Mid-July to Mid-August. I will point out that many beaches are closed to non-locals on weekends. Please verify.
I still remember losing my 85mm lens to the ocean during this session!
I headed back to Wingaersheek for sunset this time and captured this Mama and Me session: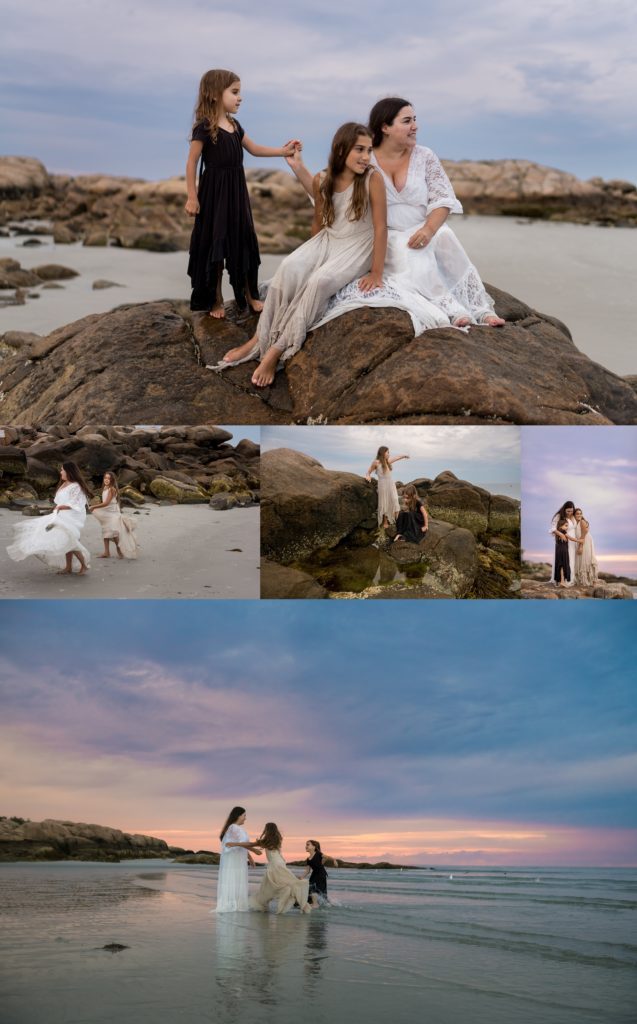 Also, consider nearby for photo sessions
30. Backyard or Apartment Common Area | Locations for photoshoots near you
I can make a simple location look beautiful just through choosing the lens, knowing the light and cropping intentionally. I just need to know what the space looks like that I will be working with so I can consult with you whether or not it will work.
More suggestions to make your backyard work in this BLOG POST.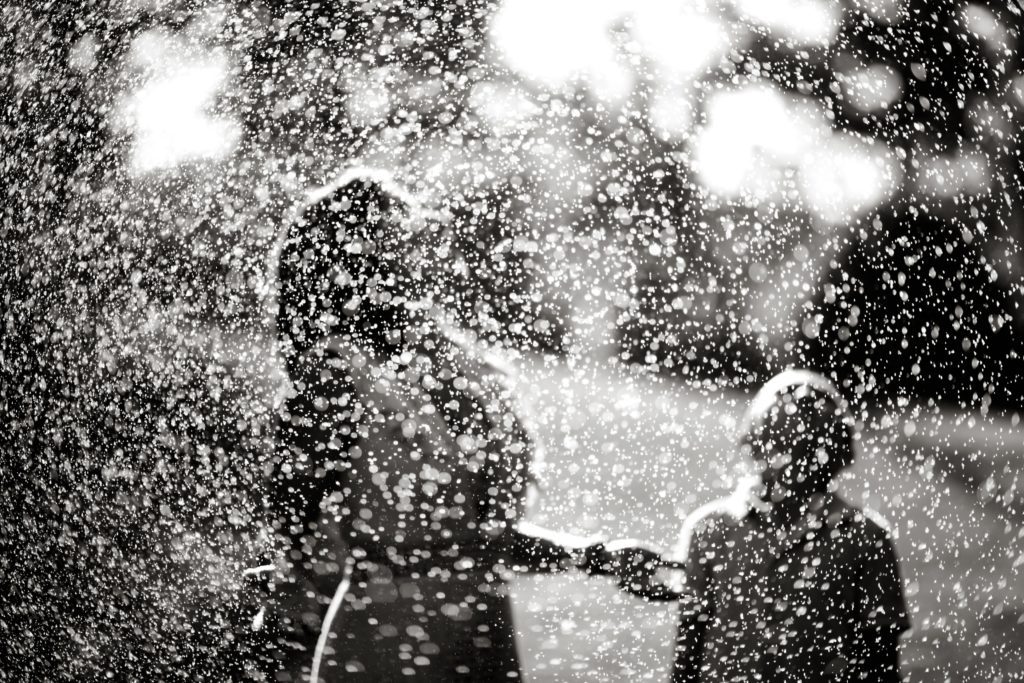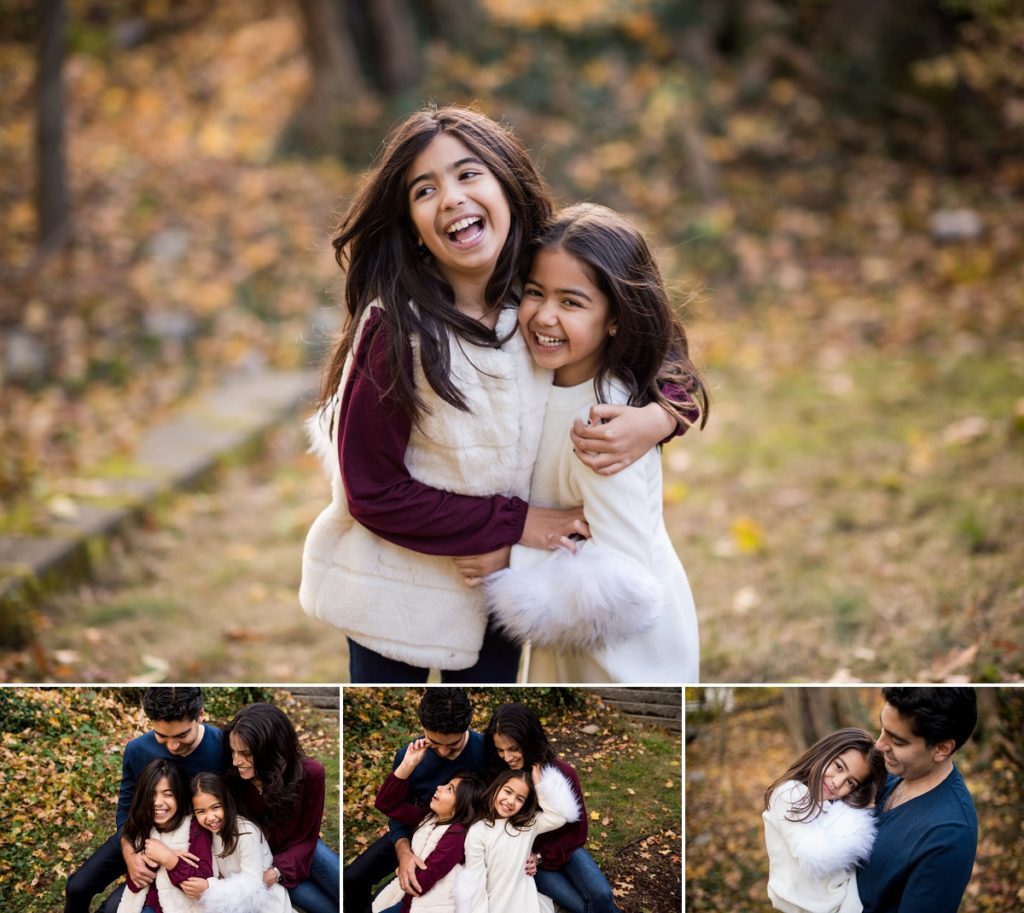 Families are always shocked when I can make a simple space they may have overlooked into something magical. The following was taken in their apartment parking lot.

31. Nearby Park | near you
I can make a small patch of greenery or florals look lush. You don't have to travel far. I can do an entire session within 40 feet of the parking lot. I do a lot of scouting using Google maps. The only thing I cannot tell is if there is seasonal foliage or florals or construction. Those need to be verified closer to the date.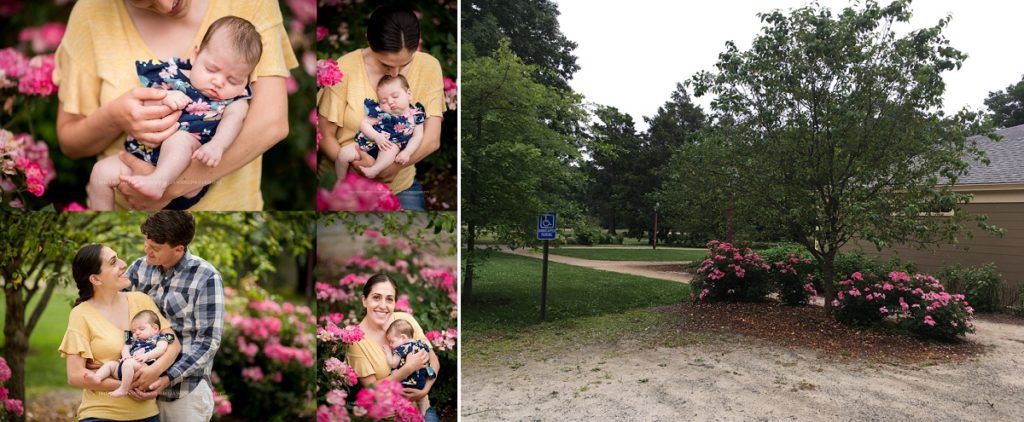 They go walking here all the time with their baby girl, so we had our session here. These images were taken back to back (one with my camera, and the other with the phone- ha! Guess which is which?). What you see and what I see may be quite different.
If you think the below was taken in a studio, you'd be wrong.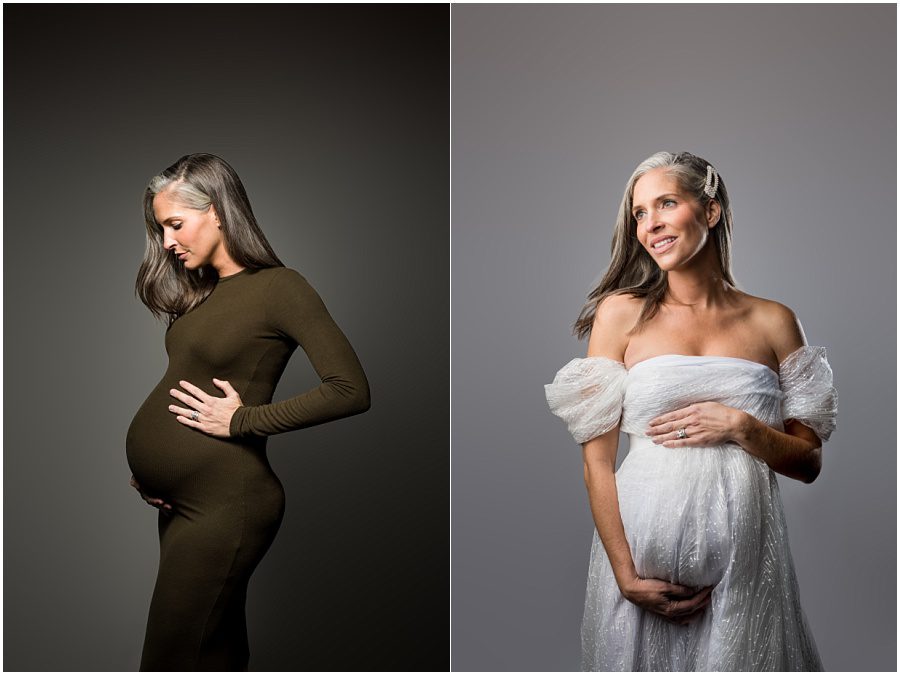 Behind the scenes
And guess where this was taken?
If you have some place in mind
Send me a pin and send me some panoramic photos! I prefer you take the photos when you plan to have the session, but just let me know what time you took the photos and if it's a pano, I can extrapolate the information I need. If you just take a snap, I cannot tell where the sun is in relation to the landscape. The pin on google is important so I know where to go!
Some examples of photos that I've taken as 'research' photos to give me a sense of the space:
The way I photograph a location for my own reference is different than how I would want images from you. Panoramic photos will give me context. I cannot always shoot with the lake as a background. I will have to use artificial lighting to make you pop otherwise it will be a silhouette. These flash photos will only work with adults or kids over 10.
If you can also send me the information on direction of the sunset/sunrise that would be optimal. Otherwise, tell me what time the photo was taken (taking a photo between 11-1 will not give me any information since it's just overhead). I use an app on location to give me a sense of the lighting of a location as well. These are just the everyday little things I do for planning and why you hired a professional, so please take my advice for planning purposes. Again, I ask for photos and timing so that I can help with information and planning. Sending photos randomly without context at noon will not give me any information. I really just have to make that clear so that I don't come back to ask additional questions. I want this to be as easy as possible!
You don't have to take any of these photoshoot location suggestions. These are merely a jumping-off point. I hope they will help you plan your socially distanced photo session. There's no need to stress about finding the 'perfect' spot.
You can always just let me choose a location, but I do want families to know themselves. If you are easy-going then any location I pick will be great. If you know you only like manicured gardens then please don't 'trust me' and be disappointed when I choose someplace more natural. I always ask people to verify the location is to their expectations before a session because I don't want them to hate it. I love abandoned buildings, alleyways with graffiti, climbs up mountains, giant mud puddles. I also love modern architecture, clean lines and harsh shadow/light play. I would say that I typically only work 99% of the time in places NOT as described above (I'm at the Public Gardens 5 times a week typically). So be honest with yourself. I can make any place work.
When I first started, parents cared so much about locations and drove 45 minutes to a spot only to have their toddler meltdown because of the distance traveled. The session isn't up to us. If you have older children, then we can head further out of town. Just know your children.
Things to keep in mind include parking, when parking lots open, permits and fees related to shooting locations and closures due to construction, COVID-19 or pests (such as horseflies at Crane beach). Washrooms are also something to keep in mind as many places are closed and personally I am avoiding public washrooms.
For at home sessions, I ask for panoramic photos and a questionnaire to be filled out asking what your favourite aspects are of your yard (and areas to avoid). This will all be sent to you when you book your photo session.
There are a tonne of other locations I've photographed at, but this blog post is getting a bit lengthy. If there's some place else you'd like me to cover in this post please reach out and I'll dig up some examples.
I hope this list helps you find the best locations for your photoshoots
If this resource is helpful, sign up for my newsletter. I'll be adding more tips and advice for planning sessions in the coming months. Once those blog entries are available, I'll send you a notification right to your inbox. You can unsubscribe any time. I won't spam you. My goal is to gather a couple of entries before I send off a newsletter maybe once every 1-3 weeks depending on the season. You can sign up below.
Also new for 2021, my brand new website just launched!