Sunset over Marblehead, MA
Fort Sewall provided the backdrop to this gorgeous and epic sunset engagement session. Don't you just love it when everything comes together perfectly? A lot of my couples find me via word of mouth because they have heard great things and have seen my work. I never know what to expect when I meet someone for their engagement photos. Imagine my surprise when the picture-perfect couple with the nautically-inspired outfits came up to me in the parking lot. I love discovering new spots through my couples' eyes. I get so inspired when I see a new spot for the first time. I hope you'll enjoy looking through these breathtaking sunset engagement photos.
Katie and Charles chose this special location because Katie grew up nearby and it was her favourite place as a child. They are tying the knot nearby as well. I can't wait to photograph their wedding. We had so much fun exploring the rocks during low tide. Everyone was taken by surprise when the tide came in so quickly! We were shooting for only 5-10 minutes on the rocks when we realized the sandy beach had turned into about a foot of water. We quickly scrambled off the rocks. Thank goodness I kept my backpack on my back. I was debating leaving it on the sandy floor so that I would be lighter on my feet climbing the rocks. Goodness! That would have been an expensive mistake.
Sunset Engagement Photos
Fort Sewall is located in Marblehead, MA by the seashore. There is an awesome tiny beach with rocks as well as an old historic fort about 5 minutes walk away. There's a small parking lot for about 20 cars so it was easy to get to and find parking. Just know that traffic there after-work is awful! Google always tells you a time that you should multiply by two for when you're actually travelling there. Something to keep in mind when planning a session there.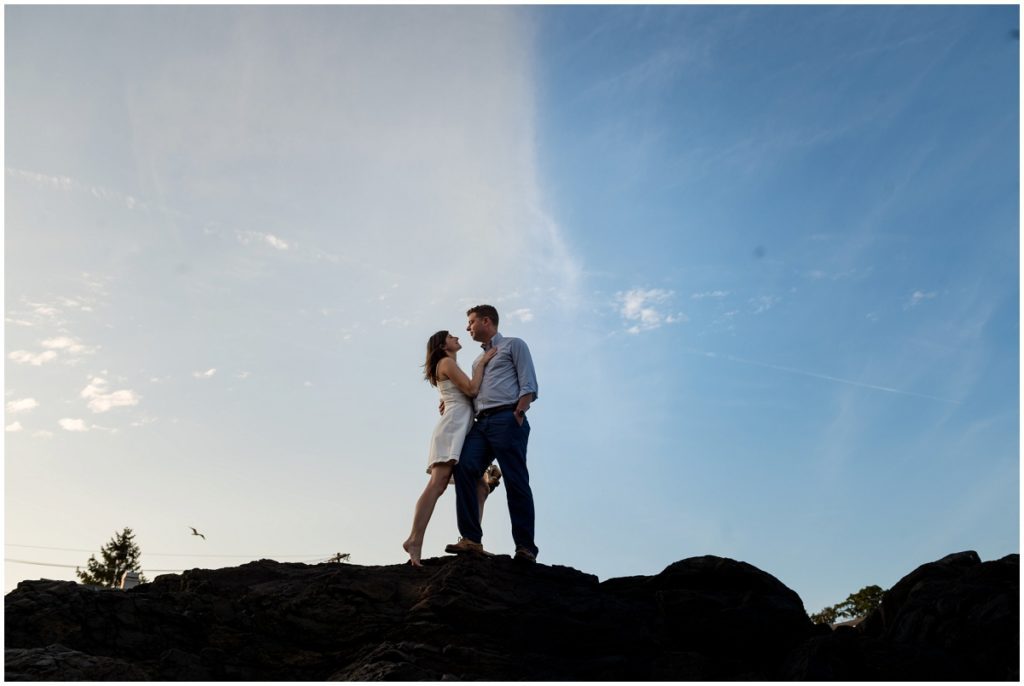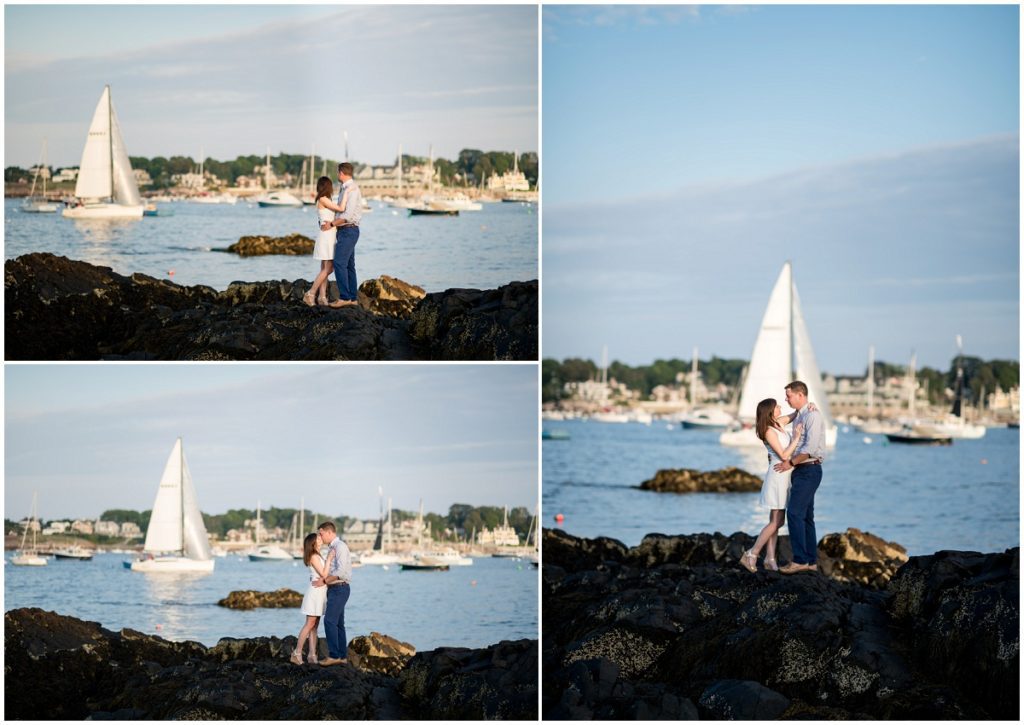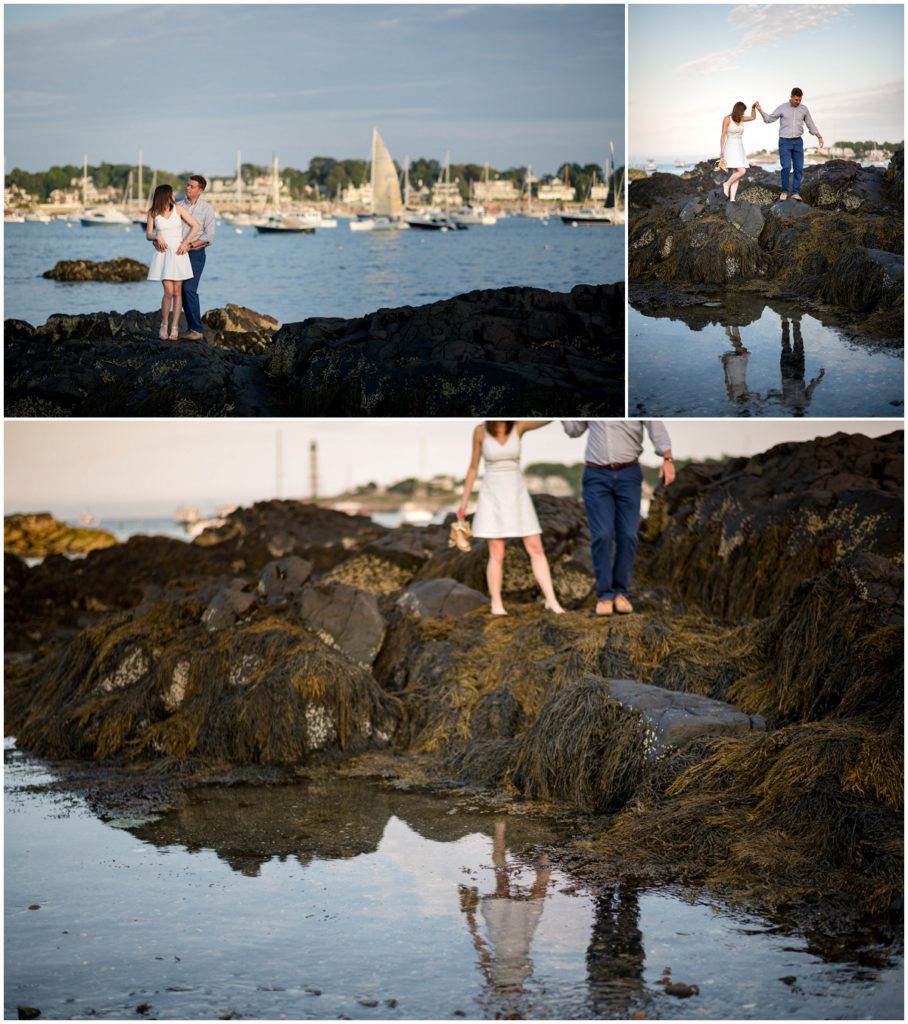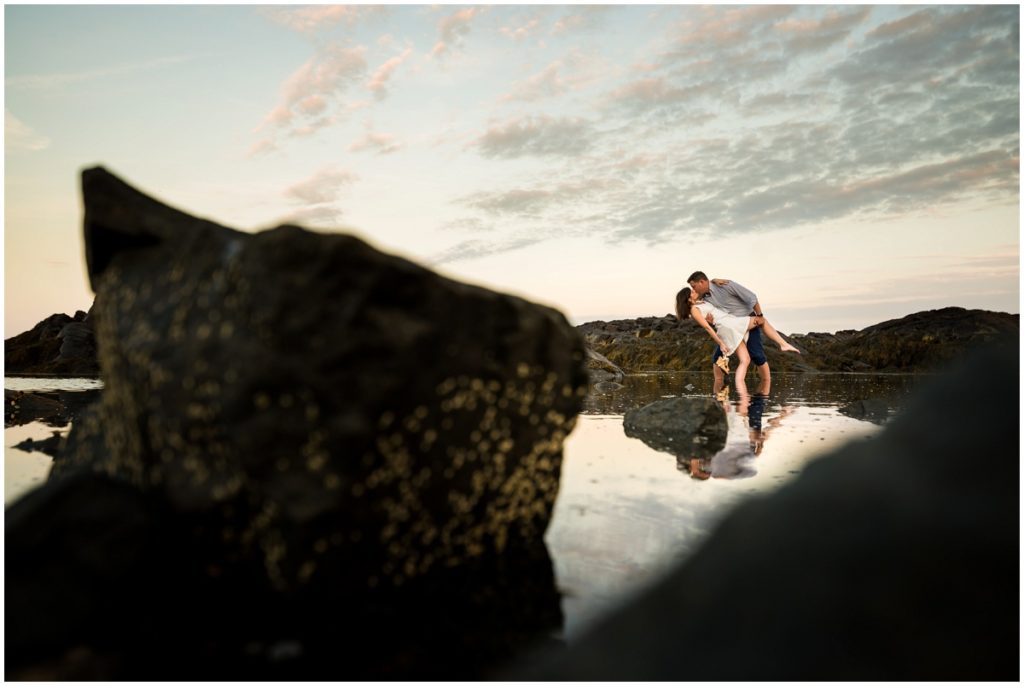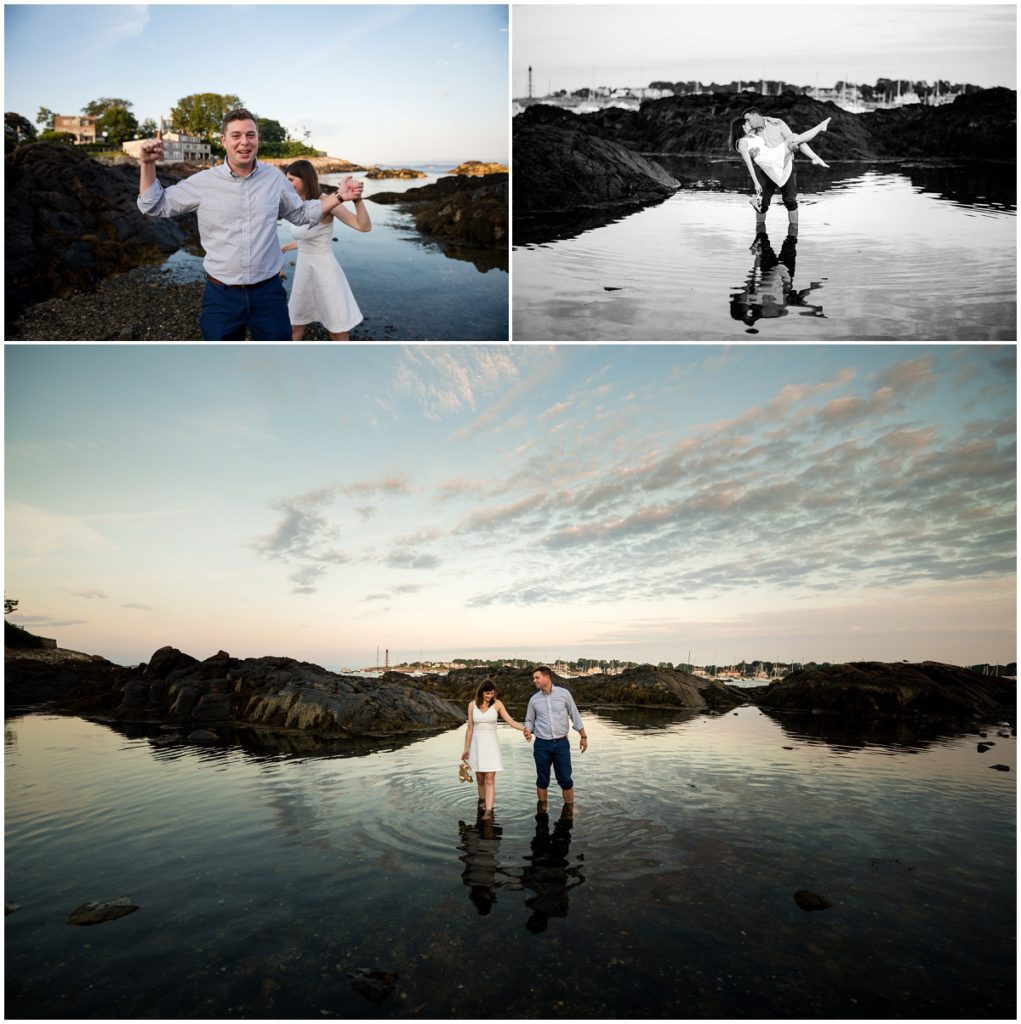 Look how happy Charles looked when we finally got off the rocks/water and onto solid ground. I'll tell you, we were a little stressed out, but the photos were worth it!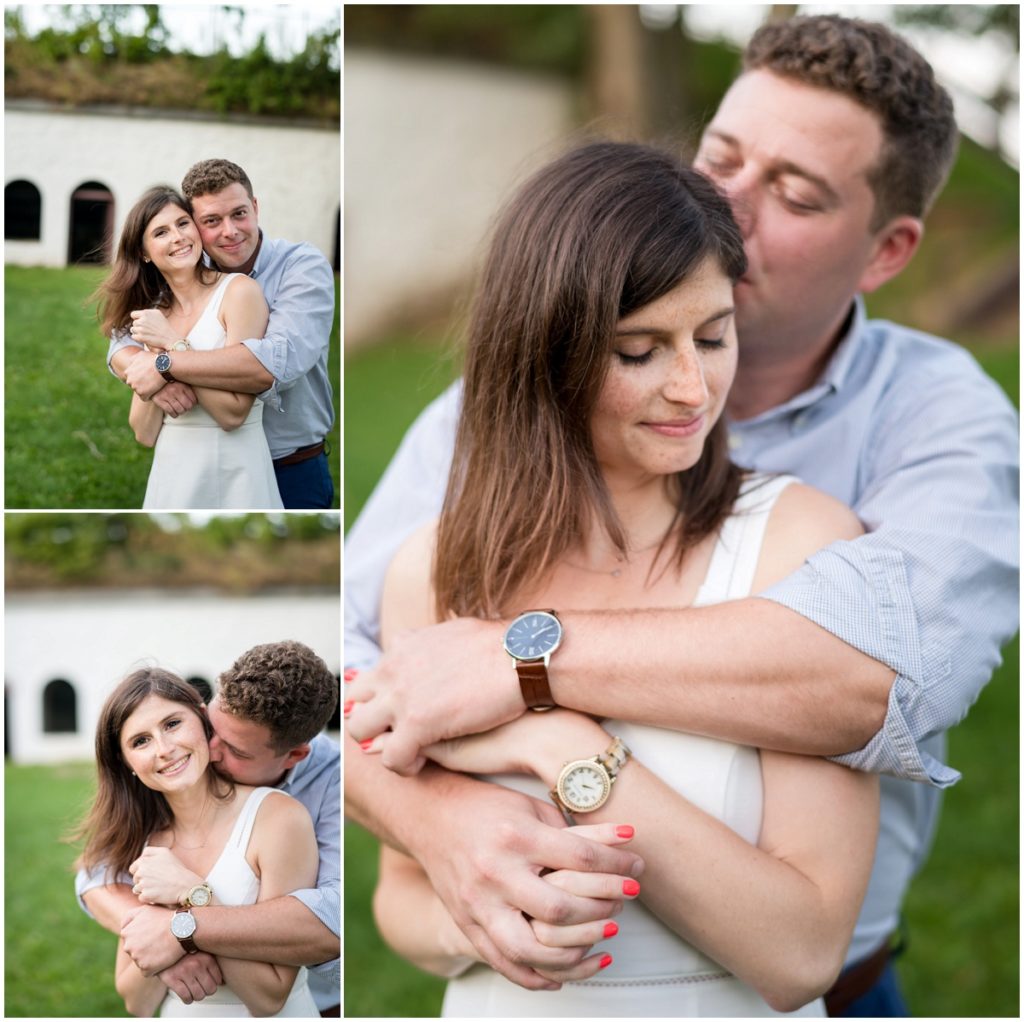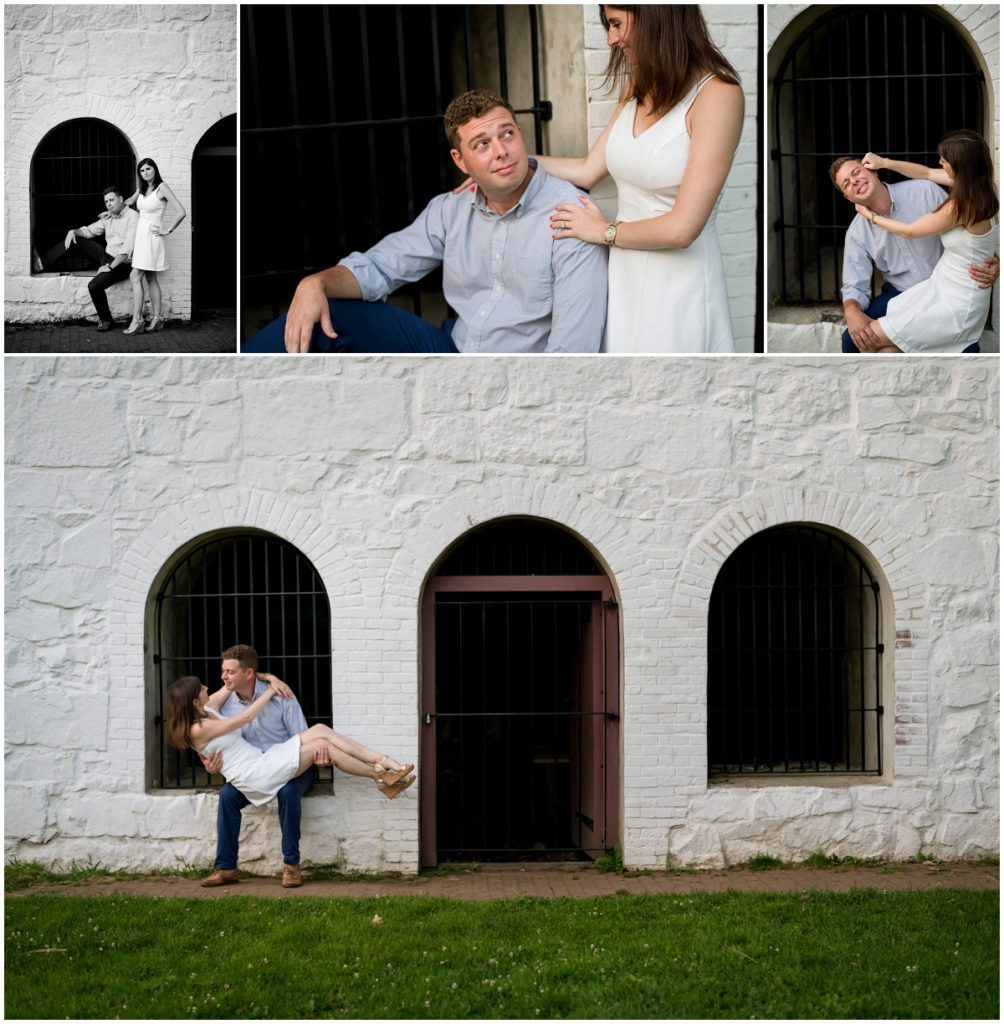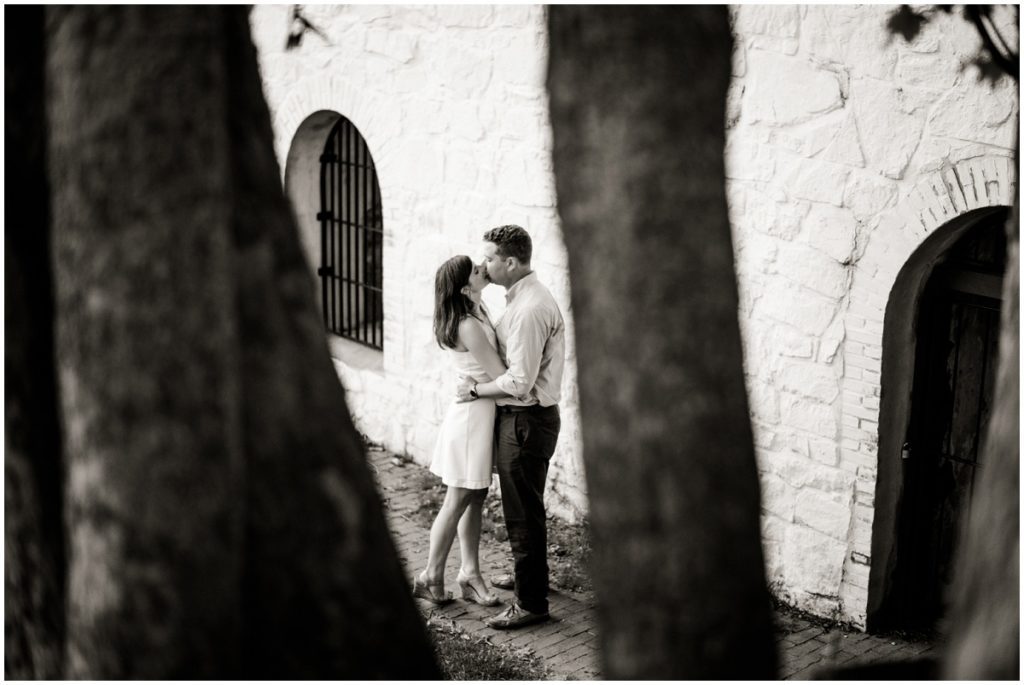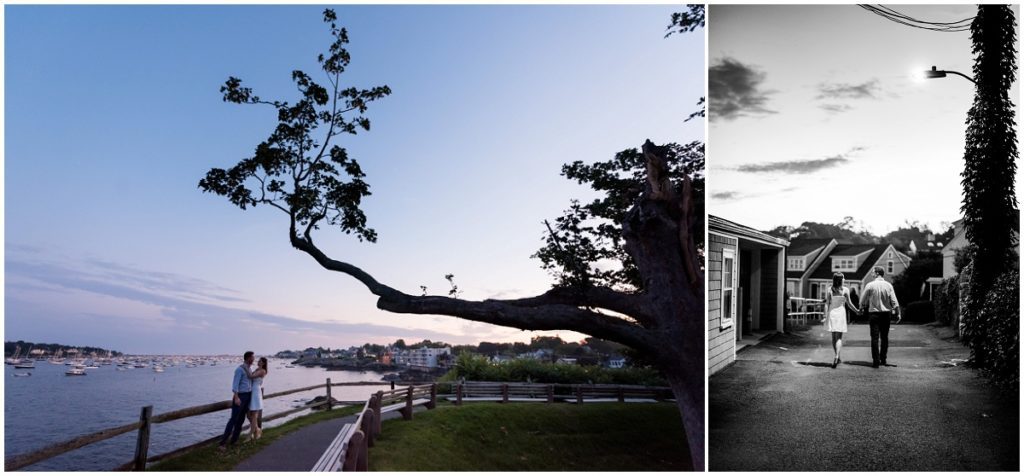 More Sunset Engagement Photos
If you're interested in seeing another sunset engagement, but this one a proposal, please take a look at this LINK.
If you're interested in booking a Boston area sunset engagement session, please reach out. Currently, if you're looking for both an engagement session and wedding coverage, I offer free mini engagement sessions so we get to know each other before the big day.