Looking for a Boston proposal photographer
Carter reached out to me about a week before he was set to propose to his girlfriend. He knew he wanted a Charles River Sunset proposal. He found me via Yelp and apparently great things were being said about me and my services. If you would like to see other reviews, please check out what wonderful couples have said about me on Google Business, or The Knot.
Carter was very certain he wanted someone that could handle candid moments when searching for a Boston proposal photographer. He asked for samples of "unscripted" moments as he knew he already loved my style of rich colours that were true to life. I sent him several examples since I'm a child photographer. There is no such thing as a scripted moment when working with kids. You have to move quickly and think fast. You have to keep an eye out for the light, the background and the composition. I also sent a gallery of a wedding so he saw how I would photograph a day since it would be comprised of scripted and unscripted moments.
There is so much to consider when searching for a surprise proposal photographer and I'm glad Carter knew what he was looking for and asked the right questions. The work I sent him sealed the deal.
The Charles River
The Esplanade along the Charles River provided the backdrop for this sunset surprise proposal and engagement session. We really lucked out that day with the most stunning weather and light. Carter really knew how to pick the date.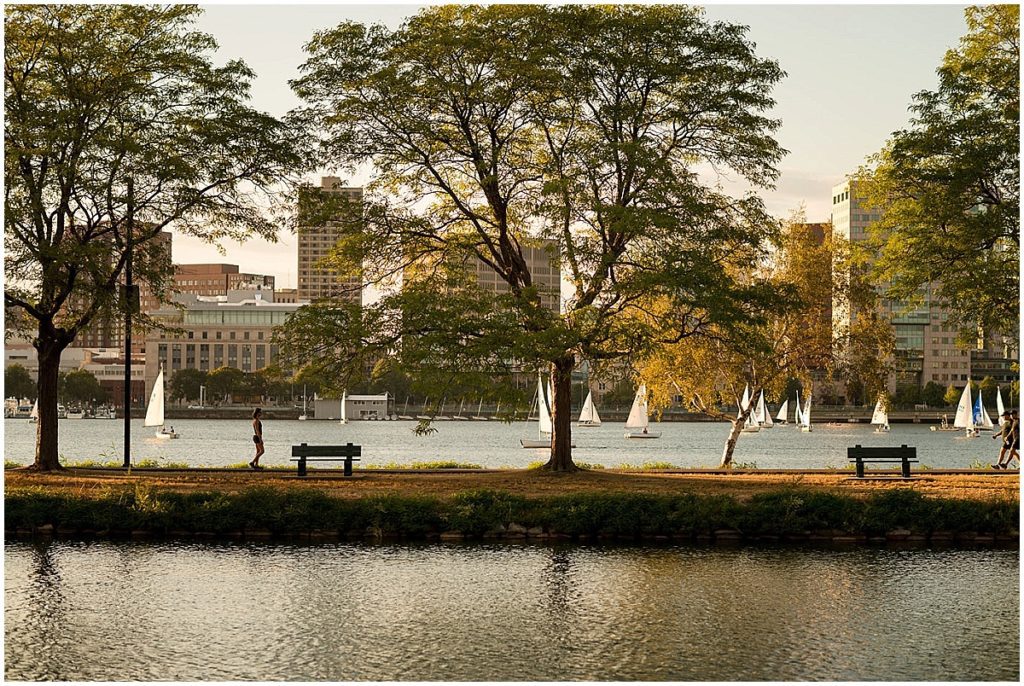 The surprise proposal
After several emails back and forth planning the big day, it was time. We finalized the details and the timing of when they would arrive at the Esplanade along the Charles River. I had a vague description of a jacket and a dress on them. I didn't have a photo to work with but going forward I think that would help me identify the couple. Before Carter arrived with his fiancee, I actually mistakenly started stalking another couple that matched his description. Thankfully I didn't get the right queues from them and went back to my hiding spot before Carter and his girlfriend arrived!
The proposal photos
When they finally came into view on the bridge I started to capture the process. The story begins for me before the actual proposal. I love to provide the context of the day. This way, their family and friends can relive that moment when the images are shared.

They passed me and Carter headed toward the waterfront. I waited to see where he would set up shop so that I could choose the best location to capture the moment without being obtrusive. I used a long lens, meaning I was photographing the moment from over 20 meters away but it didn't look as removed in the images. This way I didn't intrude on the moment and they were free to be who they were and react however they wanted.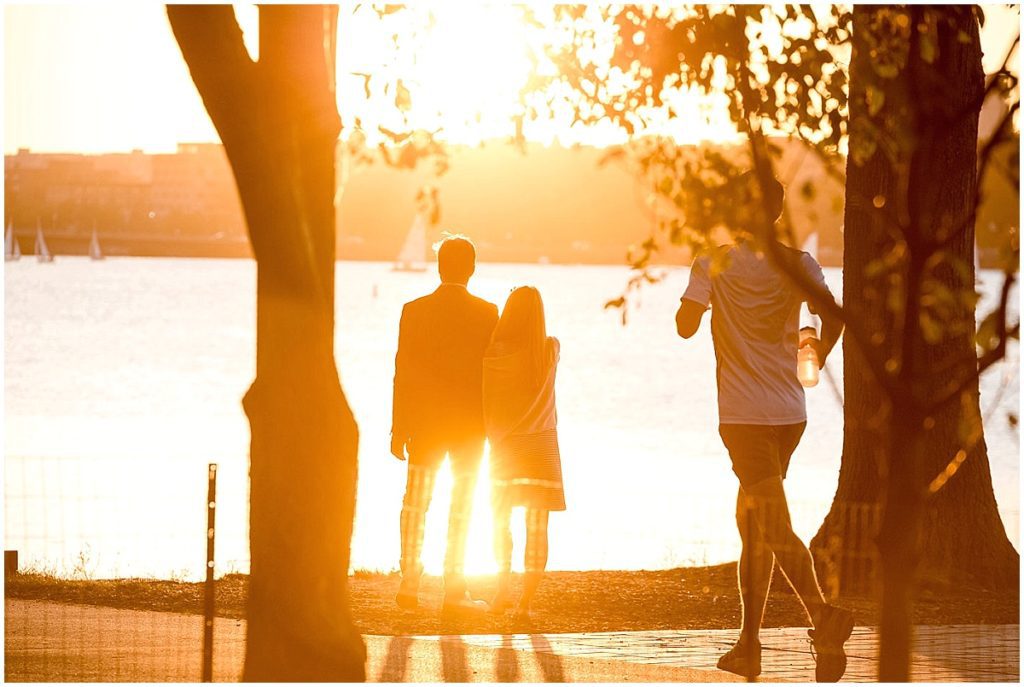 I love the runner crossing into the image because it gives a sense of place. If you've ever been to the Charles River, you know that it's absolutely flooded by runners and bikers during the warmer months.

Angling to make sure my view wouldn't be obscured I had a few seconds to decide how to shoot this. And then the moment happened.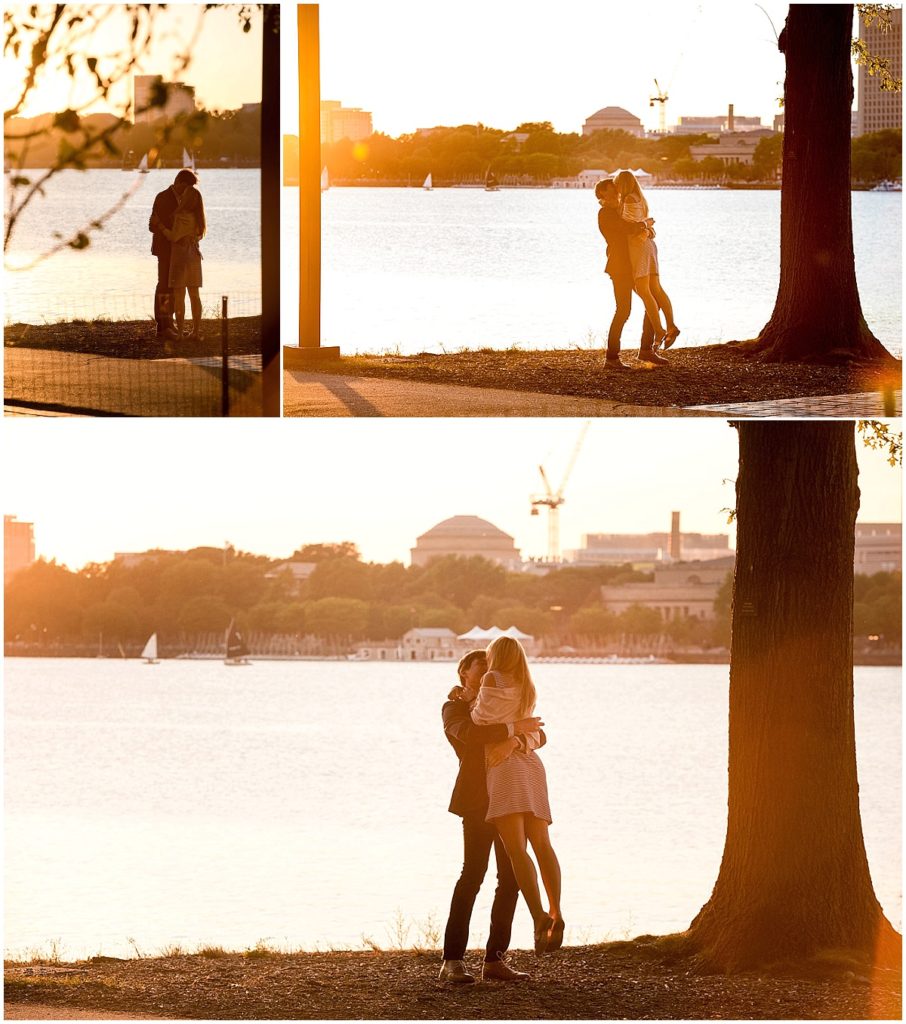 A new perspective of the proposal
This is where I started to get a bit closer to get a new angle and a different perspective.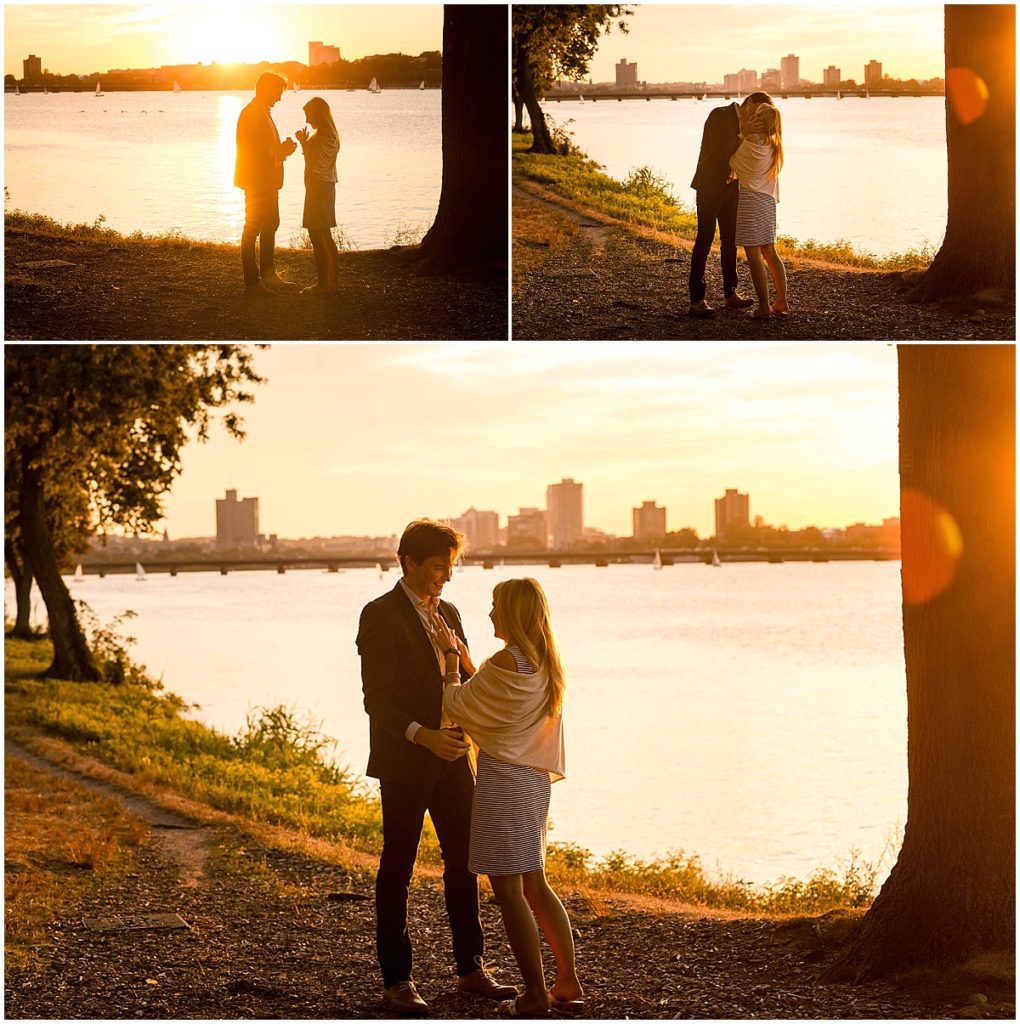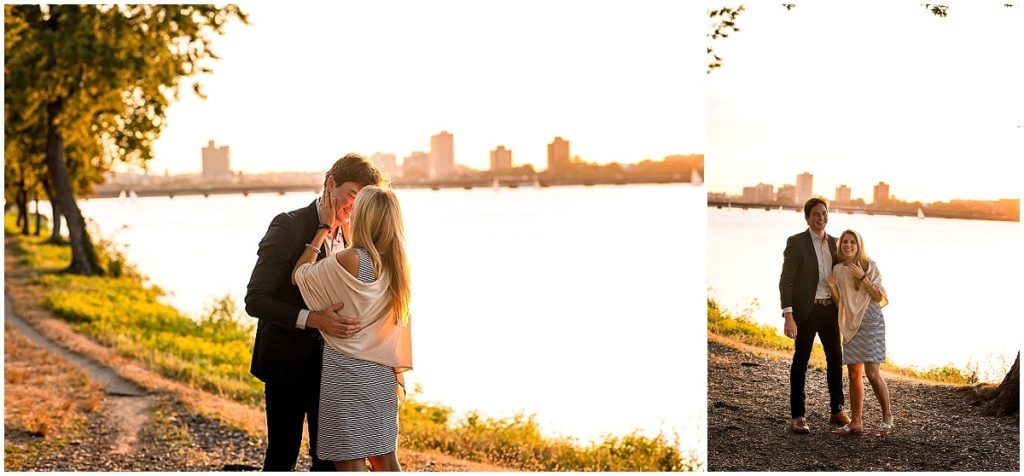 After I was noticed, I was invited into the moment. I introduced myself and congratulated the newly engaged couple. Now it was time to move into the engagement session portion of the session.
The Engagement photo session
I love to do a mini posed engagement session after the proposal since the proposal is super short usually, and the images can be used for saved the dates and replace a standalone engagement session. Something to note is that I include a complimentary engagement session with my wedding packages, so do reach out for details if you are in the market for my wedding services.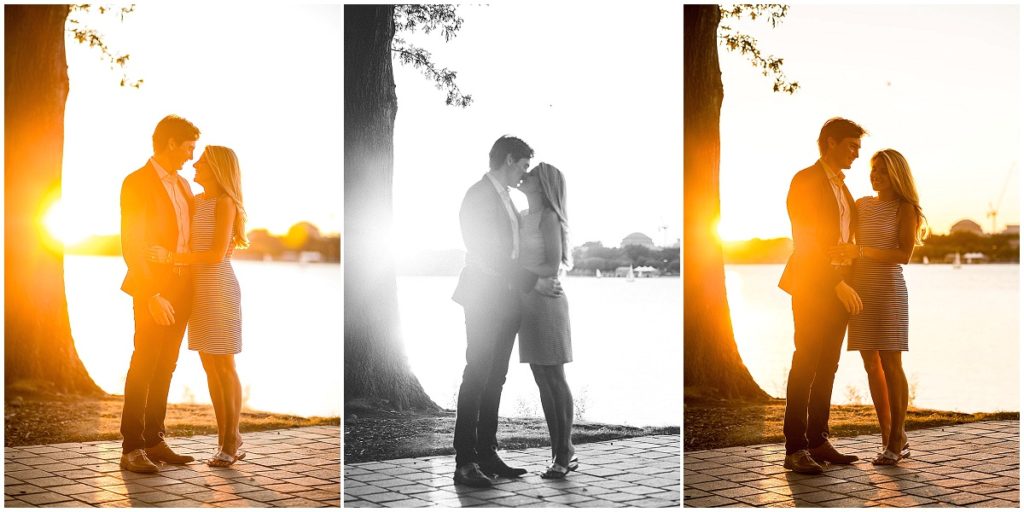 That light! It was golden and just made the moment incredibly magical.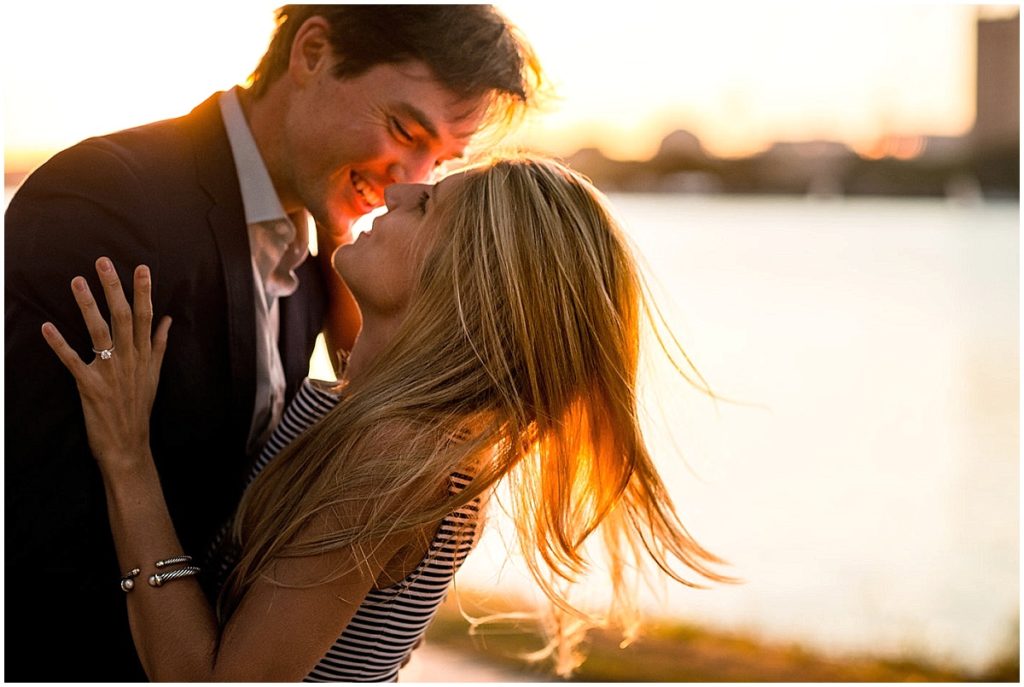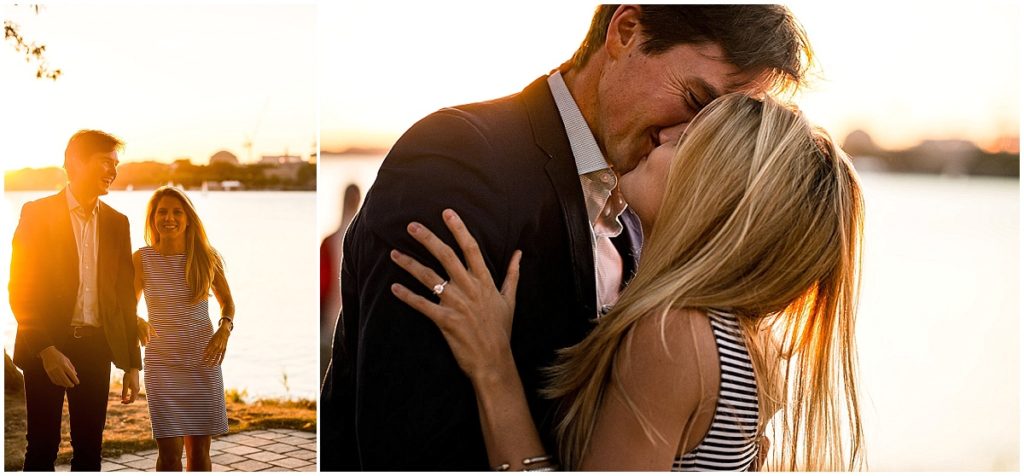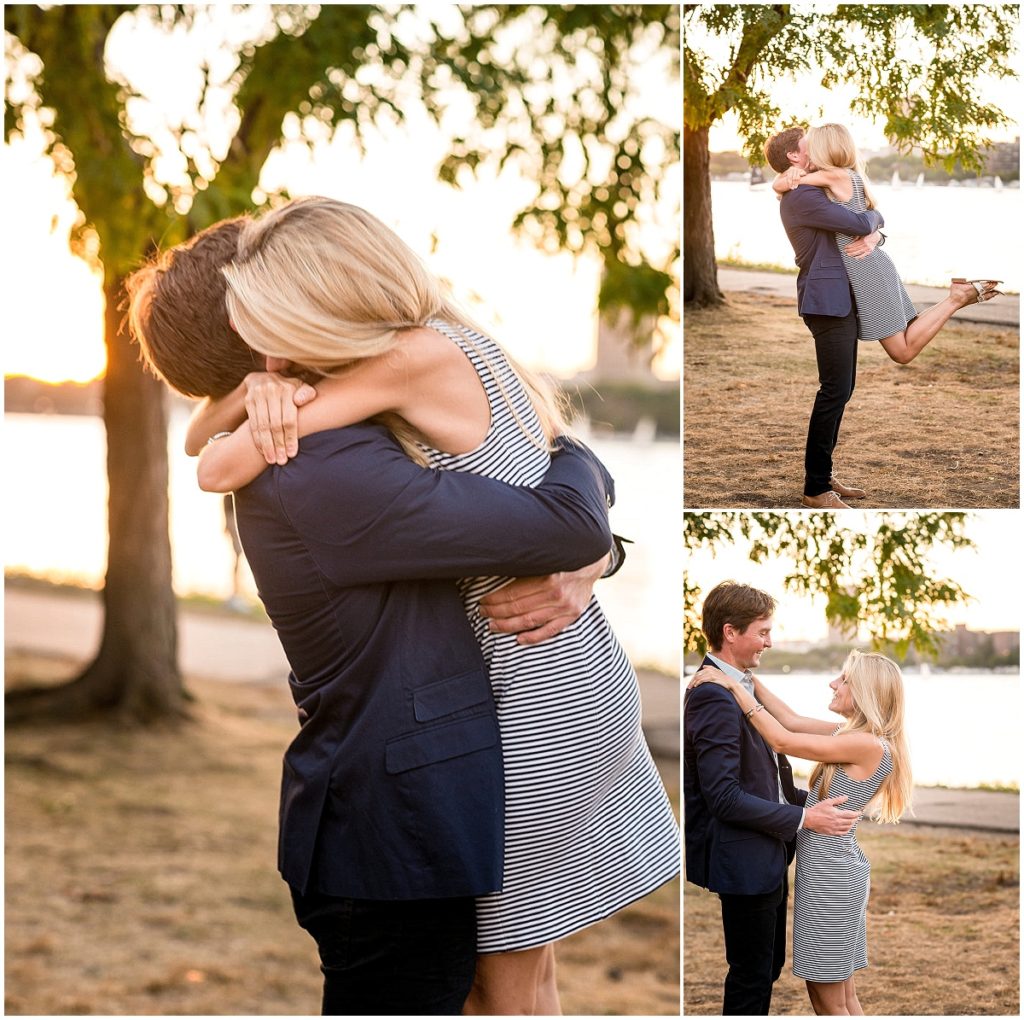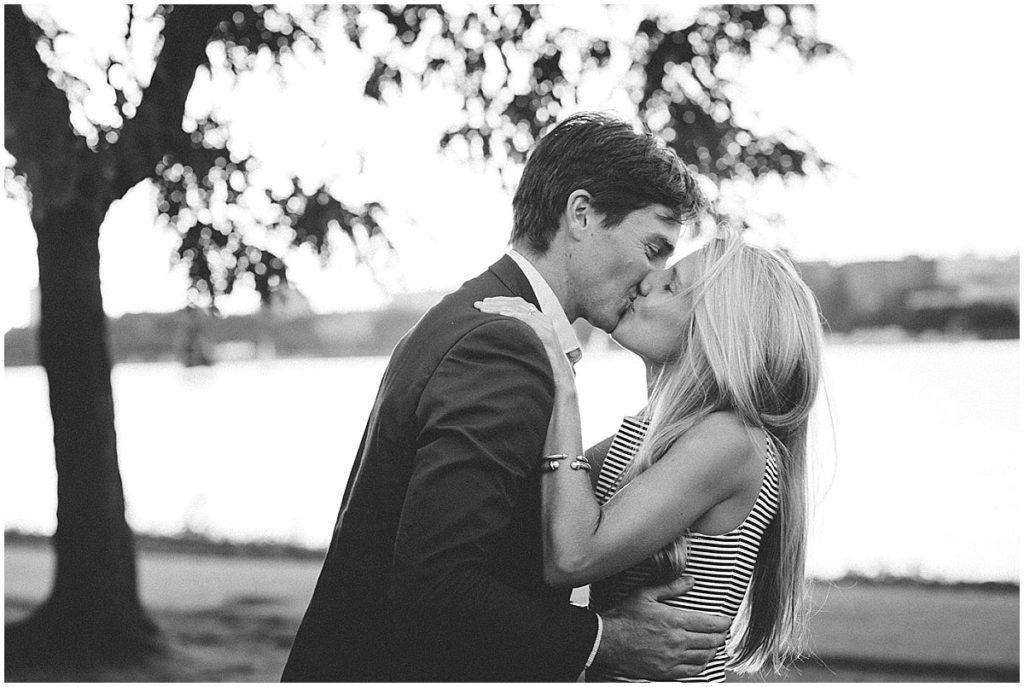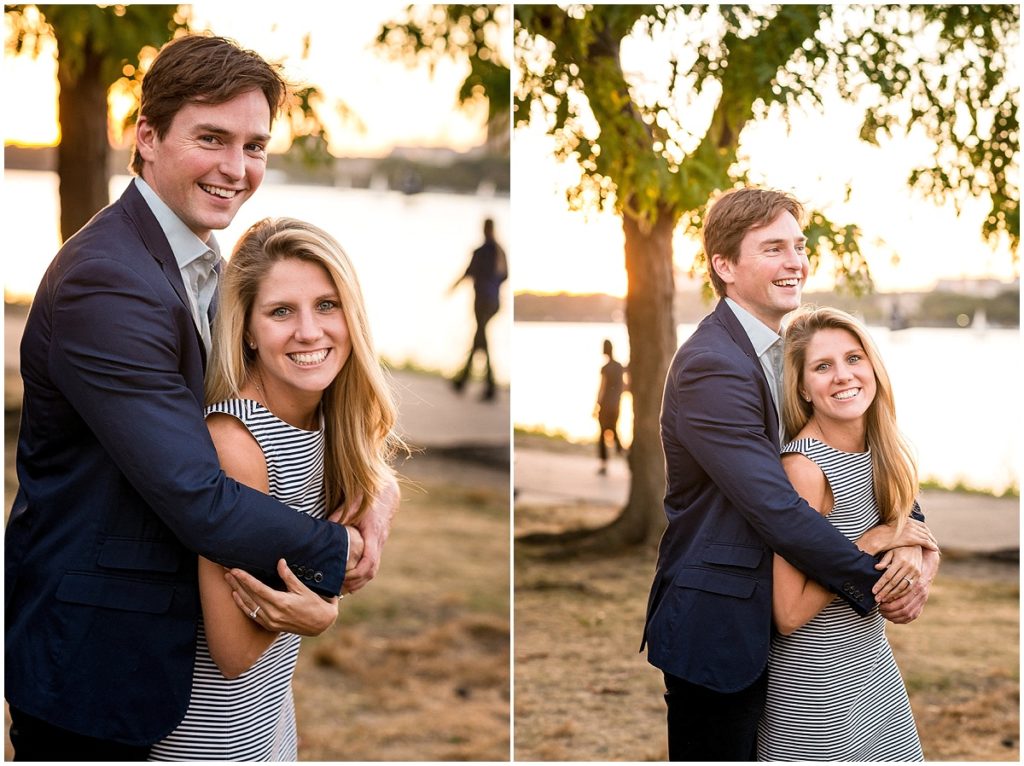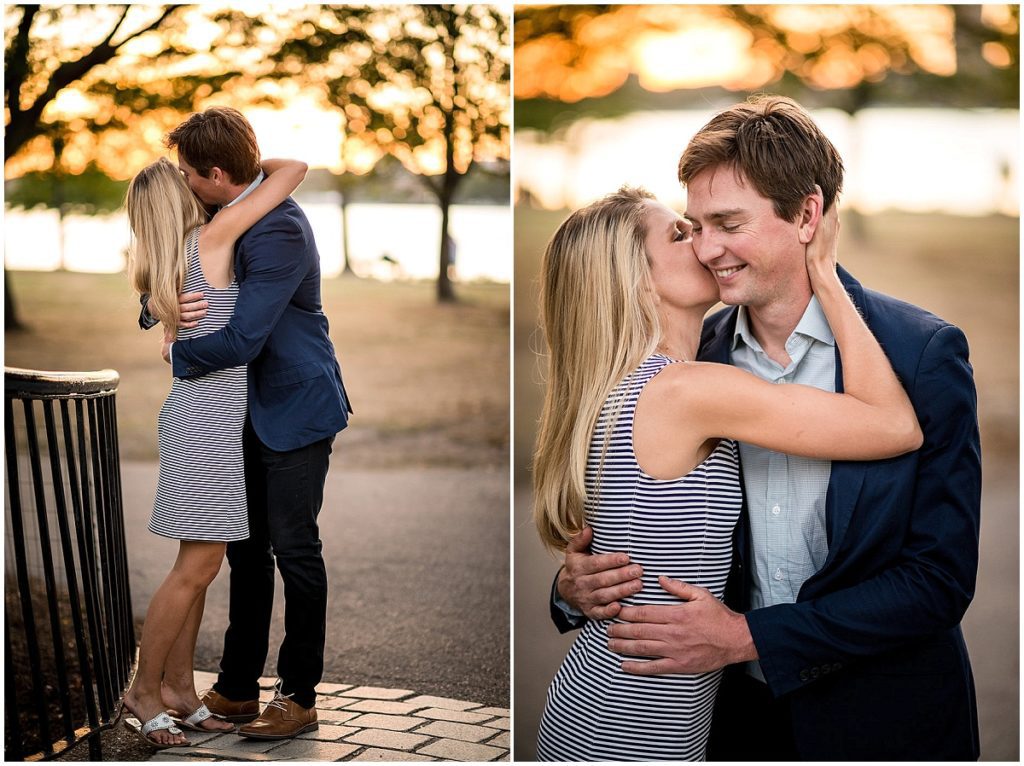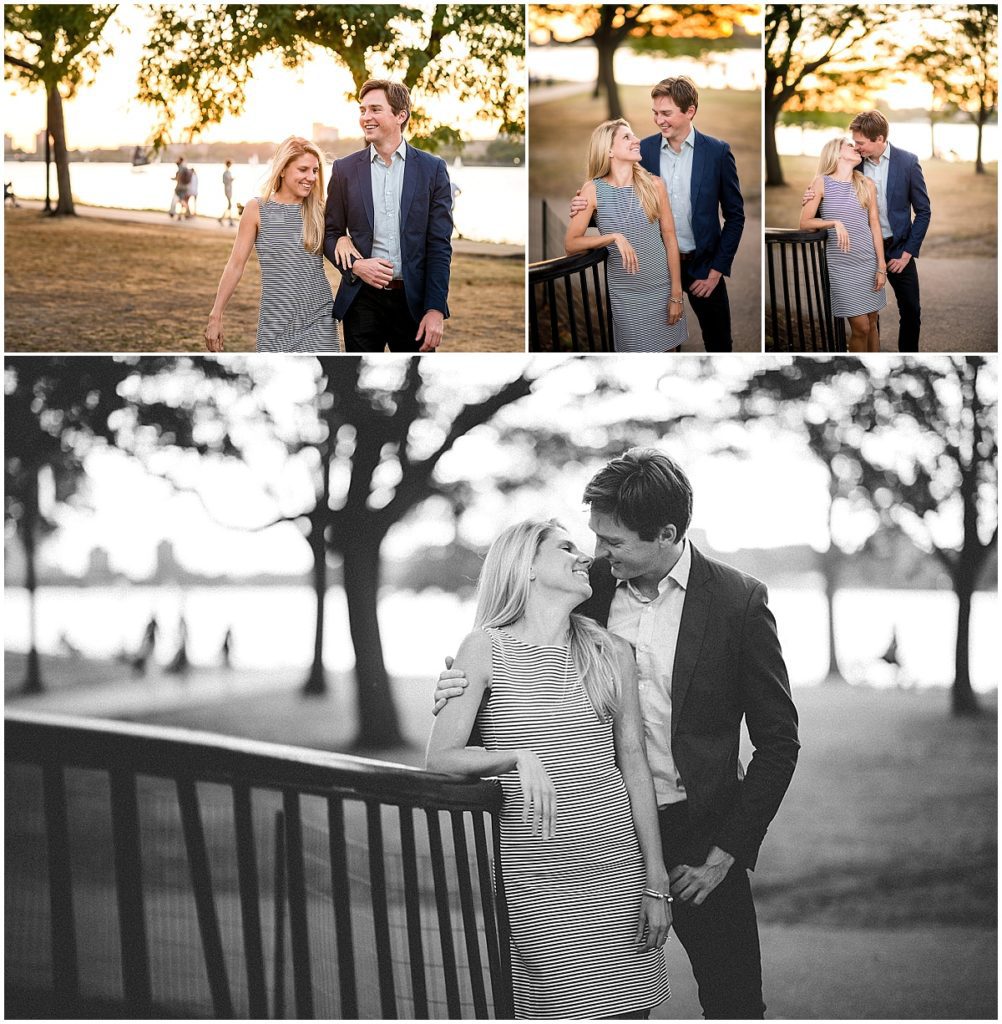 Including the family
Sarah wanted to share the happy news with her family immediately. This sequence is one of my favourites because they are just being so natural and present. This is who they are as a couple. Nothing scripted. A session doesn't have to be about a million poses. I love my couples to direct and lead a session. It takes a lot of pressure off of me and allows me to do my best work.
The family were so excited to hear about the couple's Charles River Sunset proposal.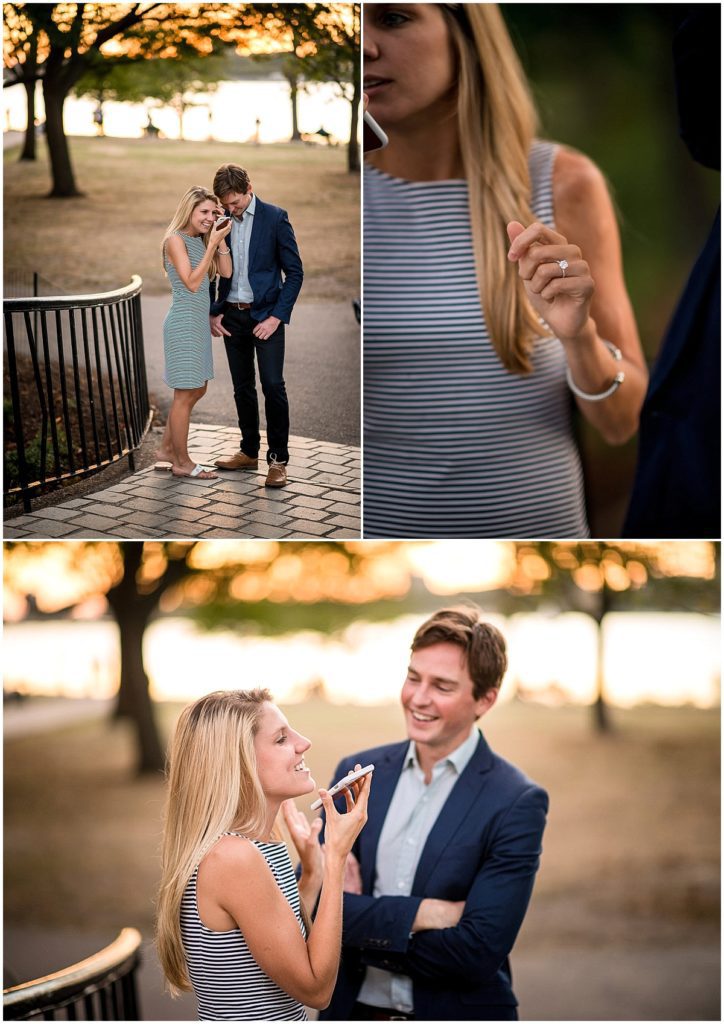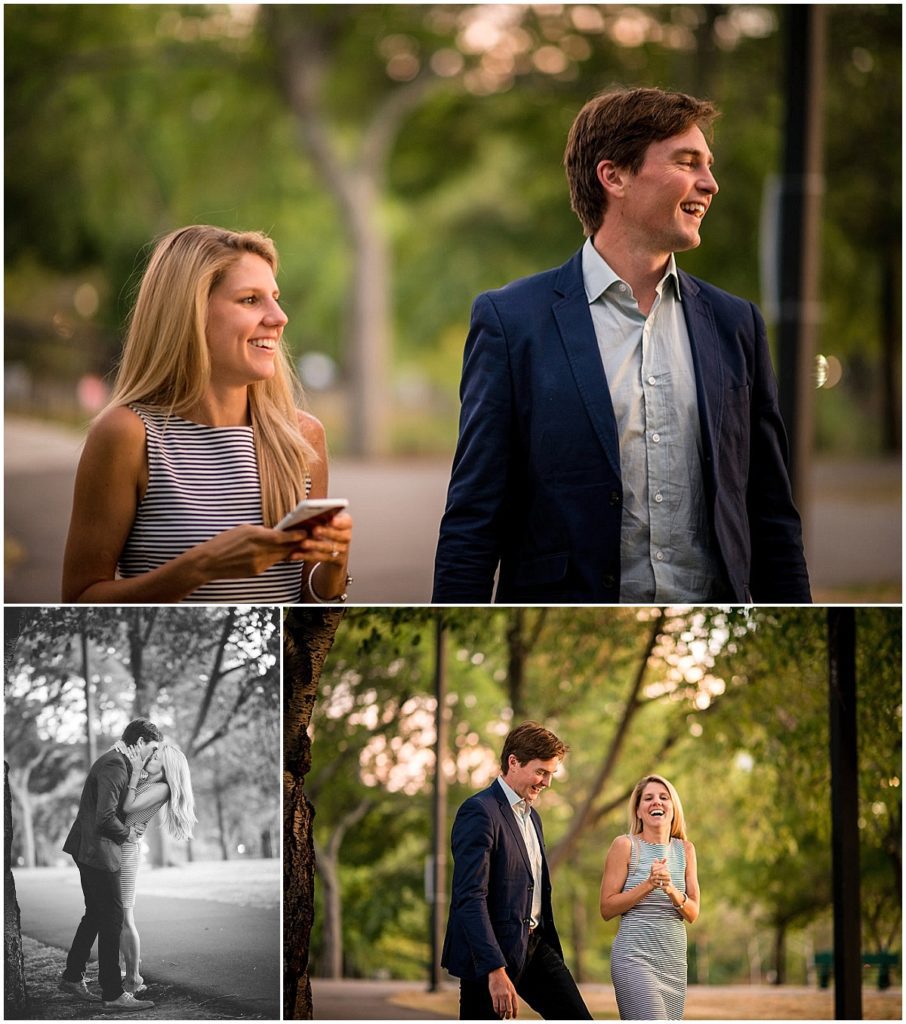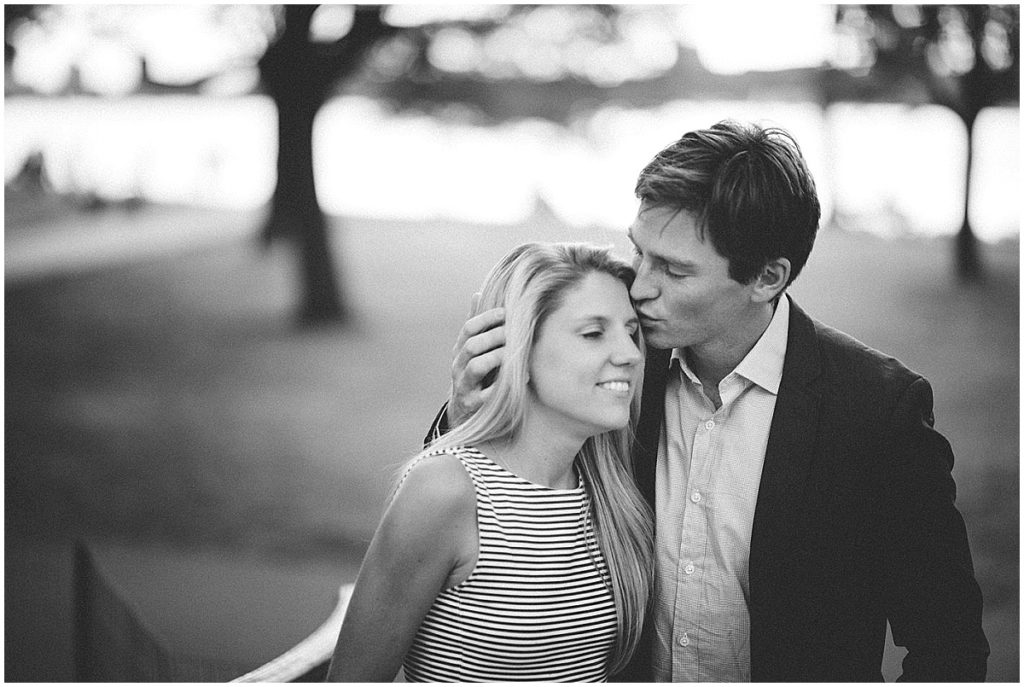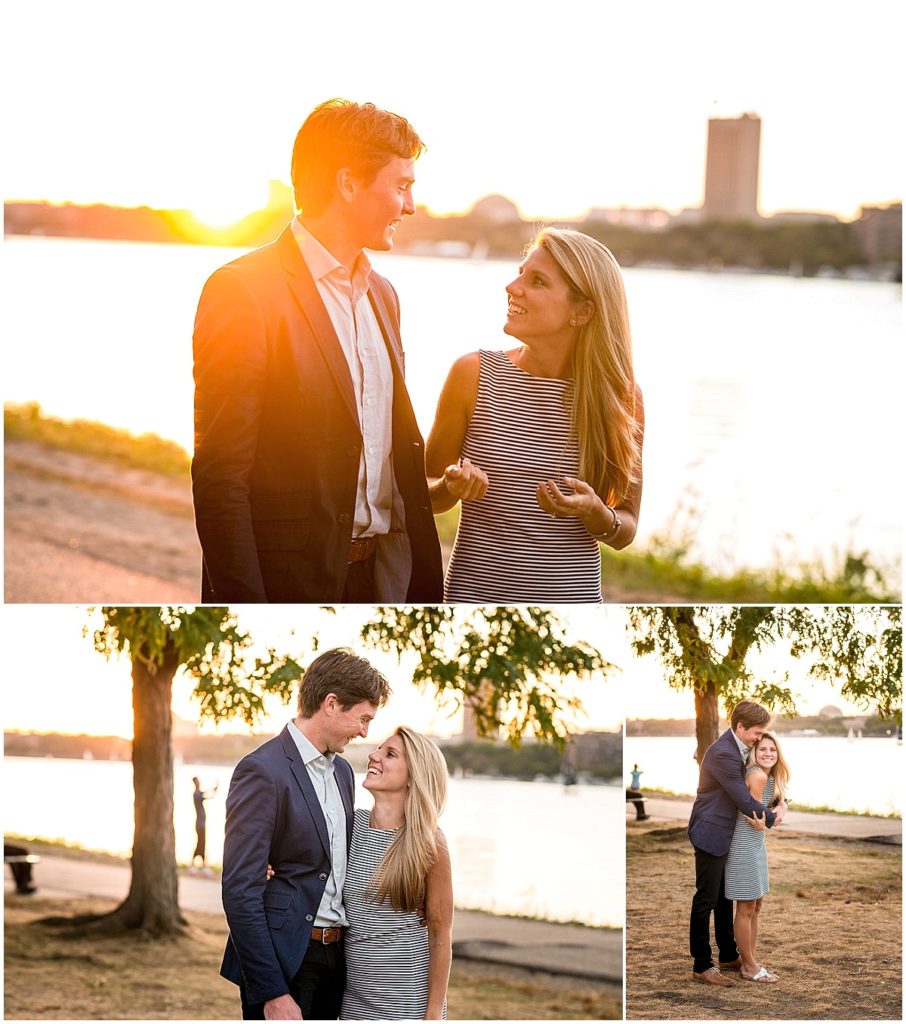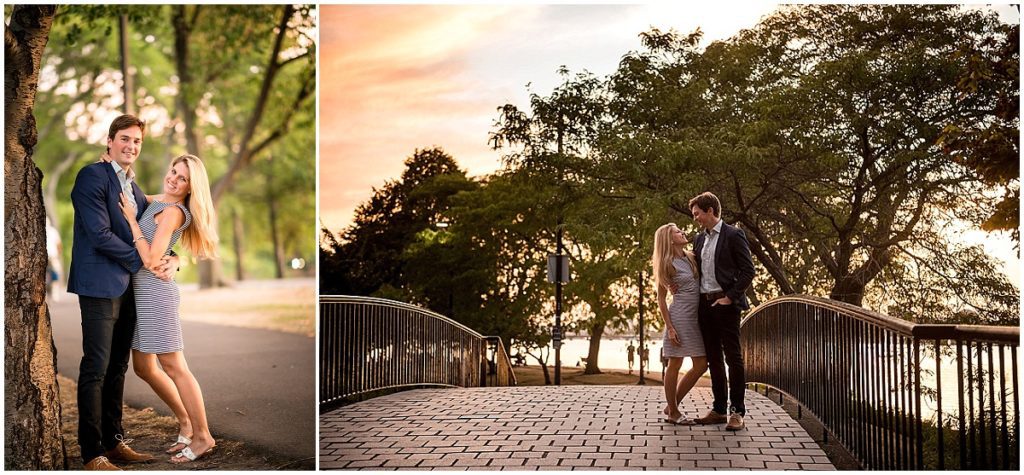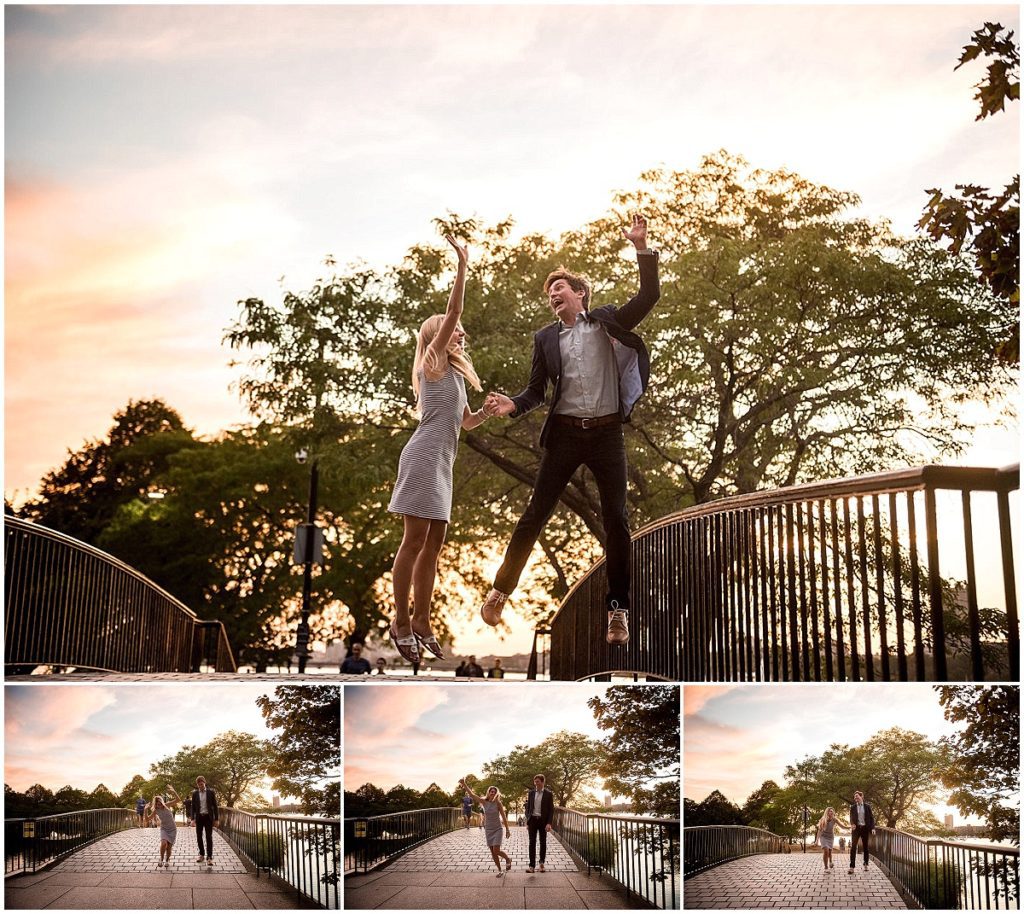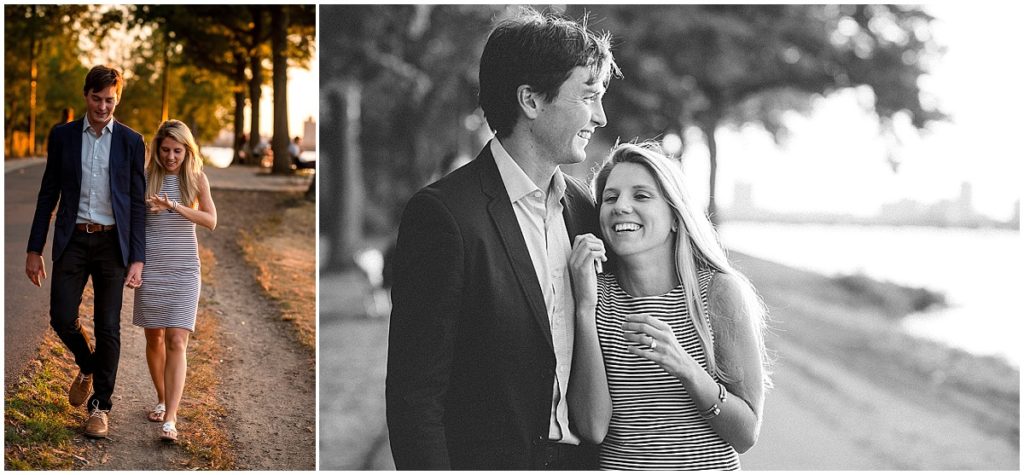 I never pressure couples for more photos, or poses of any type. I fall into storytelling mode when a couple expresses their desire to end the posed portrait section. This way every session turns out differently for each couple. I wouldn't have it any other way.
Esplanade sunset surprise proposal
Boston and Mother Nature were really showing off that evening for this Charles River Sunset proposal. We were blessed with the most stunning sunset. I photograph outdoors several times a week and I would say we get gorgeous sunsets maybe 20 times a year. If even that many. I definitely tell my couples not to expect this.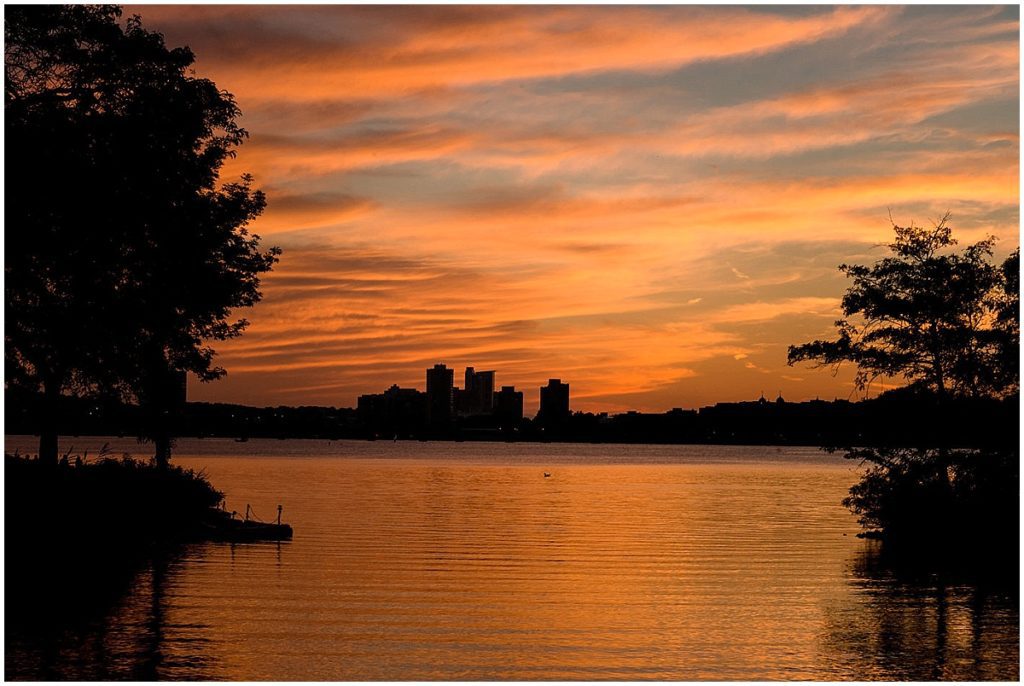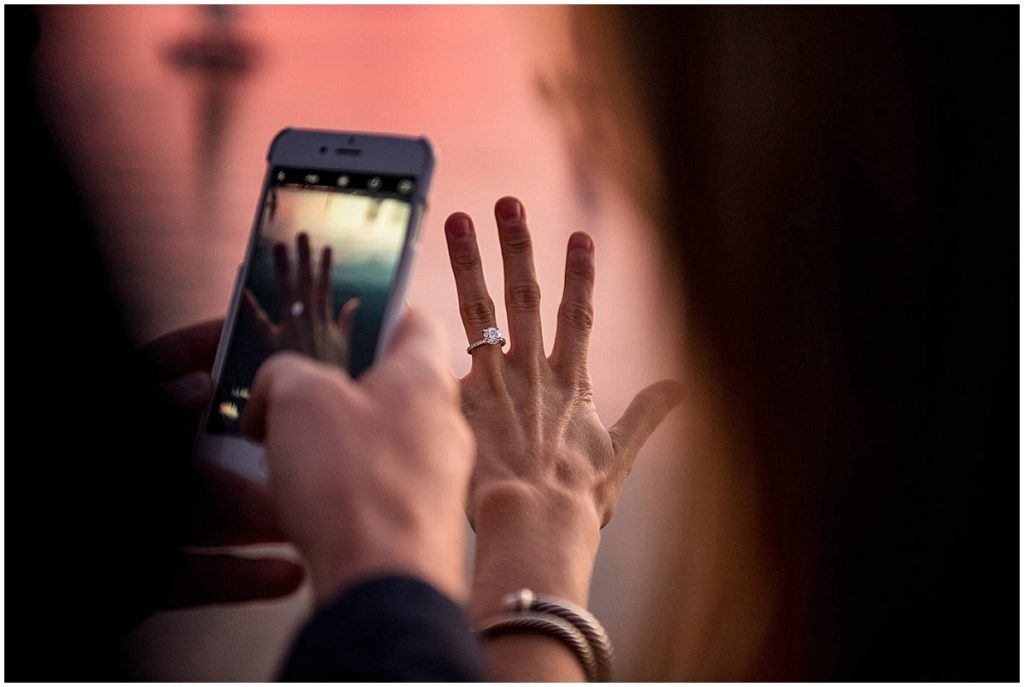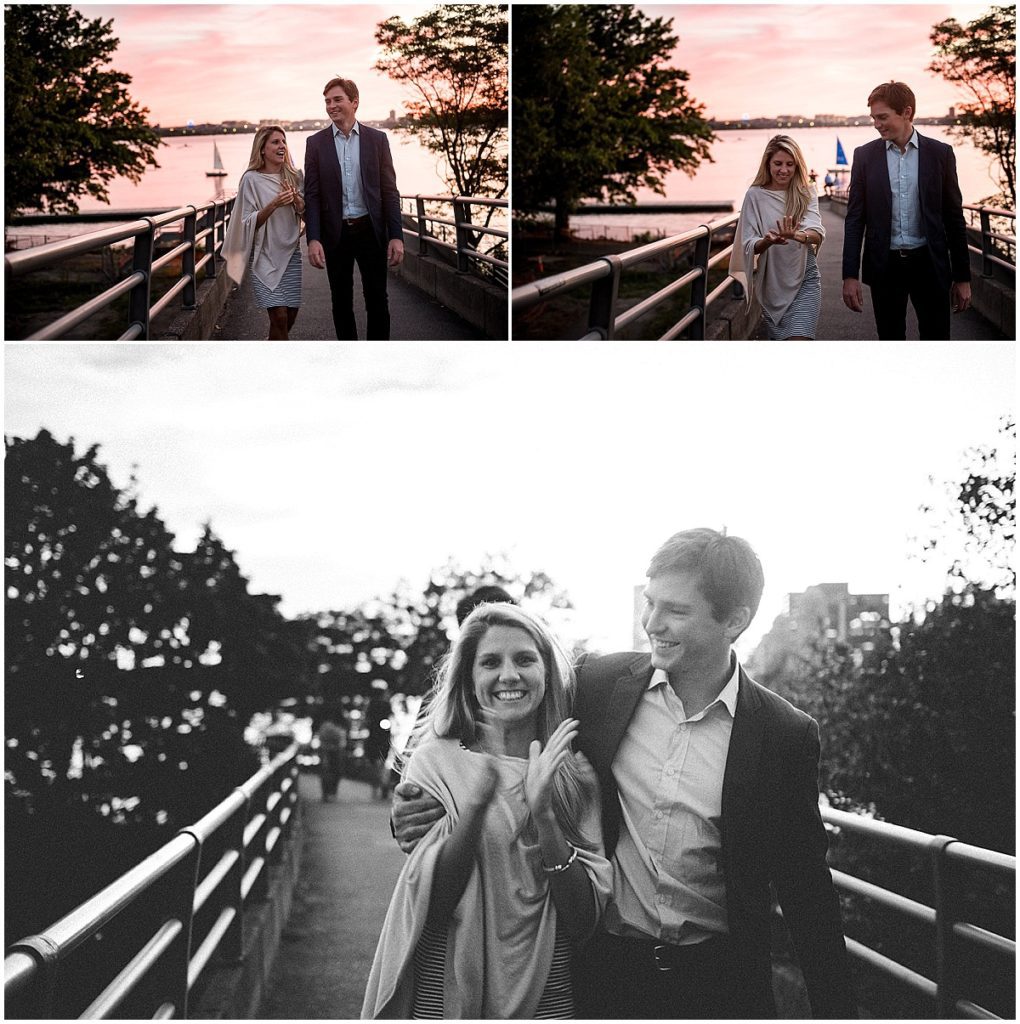 Then it was time to say our goodbyes. The happy and newly engaged couple had dinner reservations that evening. I'm so thankful that they chose me to document this incredible moment in their life story. Congratulations Carter and Sarah.
Other Surprise Sunset Proposals
Check out this LINK to see a sunset proposal that took place at Fan Pier in the Seaport District of Boston. It was featured on How They Asked by The Knot
Seaport District Boston Surprise Proposal
Boston City Hall Elopement
A related post can be found in this LINK for a Boston City Hall Intimate Elopement. It was featured on the Blog What If We Elope. Check out this great blog for tips on Elopements!
Pricing for surprise proposal
For information on pricing, please head to my wedding website: https://bellawangphotography.com/weddings
Specific Pricing Link: https://bellawangphotography.com/engagement-and-proposal-services
If you'd like more information on pricing as well as some Tips on How to Find a Boston Proposal Photographer, click on the below image and it will take you to my wedding pricing page.