Tips for getting married at Boston City Hall – Updated for 2021
Marriage License
Marriage Licenses are good to use for 60 days in Massachusetts from the date you applied. For elopements, as long as you are within the state of MA you can use your marriage certificate. Please note that this license is not valid outside the state of MA.
You can make an appointment to apply for a license in person using an online scheduler on the Boston.gov website. You must apply together.
Additional dates open in blocks at 10am. Check the website for updates.
Currently, as of 3/30/2021, they are booking through the beginning of May. More appointments for the end of May will be added on April 7, 2021, at 10am.
Be FAST. Appointments generally fill up within 5 minutes.
Bring your ID and $50 for your license fee (cash, debit or credit card).
The license will be issued 3 days afterwards and sent to your address.
To make an appointment, please head to the City of Boston website.
What if you want to waive the waiting period?
If you want to apply for the Marriage without Delay Waiver, there will be a $195 fee to bypass the 3 day waiting period.
Create a Courthouse Wedding Checklist
Make sure you bring all necessary paperwork when you head to the courthouse. This includes your ID, marriage license and any associated paperwork. If you require witnesses at your appointment, please ensure they are present. MA does not require witnesses. You can read more HERE.. If you would like to recite your own vows, make sure you bring them. Another thing to consider is if you'd like to have a photographer there to document your vow exchange.
Capturing the event on film
How I know the bride
Linda and I go back quite a few years after we worked together on a gorgeous wedding Linda was commissioned to put together. Her work really stood out, but more so her great and bubbly attitude caught my attention. She was always upbeat, positive and happy. We kept in touch after that wedding. Years later I couldn't be more flattered when she reached out to ask me to photograph her wedding as well as this Boston city hall wedding. This was a lady that had worked with so many industry professionals on really high end weddings and she asked me out of everyone she knew. I was floored and completely honoured to be her wedding photographer. If you're in need of an extremely talented and organized wedding planner, please reach out to Linda of Lemon Drop Team. I highly recommend her.
Boston City Hall Marriage
The first part of her wedding was to obtain the actual city hall marriage certificate. I was on hand to capture the short but sweet civil ceremony in a room filled with just family. Boston City Hall provided the great architectural backdrop and the family all provided the jolly laughs and tears. Everyone was overjoyed.
The Wedding Photos
Linda and Mo are so low-key. They just wanted a few quick photos after the 8 minute civil wedding ceremony that featured their family and a few keepsake images to commemorate the day. I worked quickly to create these images in the limited time because my priority is always to make the couple comfortable and happy. I work a lot with children so I am always able to think quickly on my feet and make the most of a location with a limited amount of time. Toddlers wait for no one. Please enjoy Linda and Mo's Boston City Hall Wedding images by yours truly: Bella Wang Photography | Boston City Hall Wedding Photographer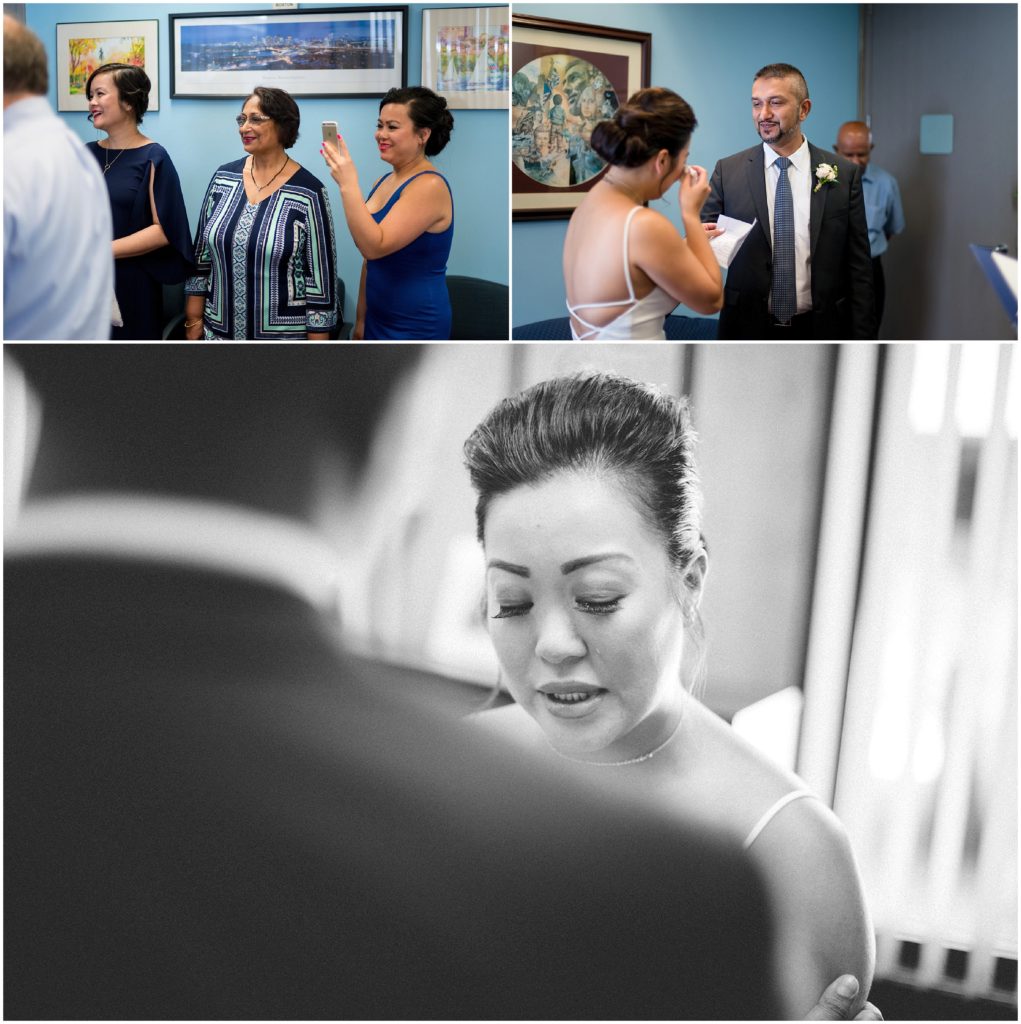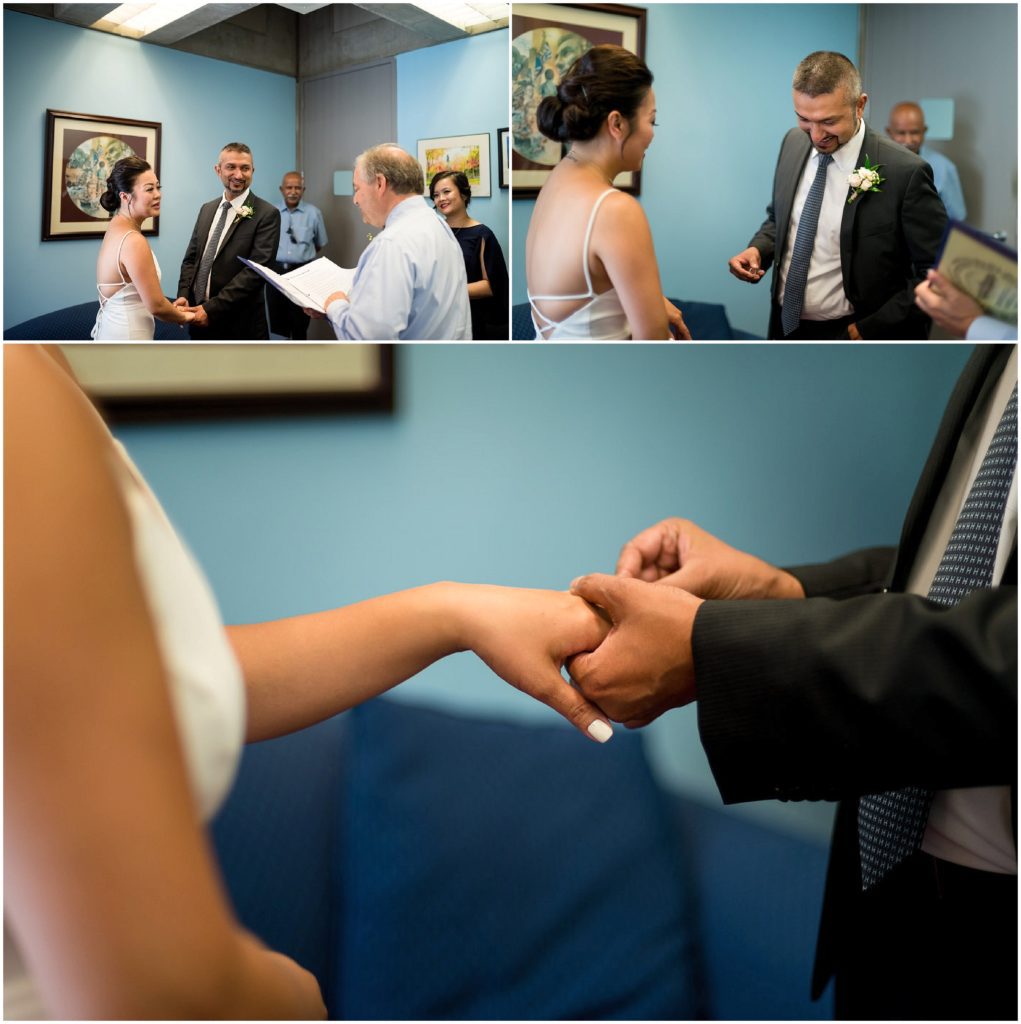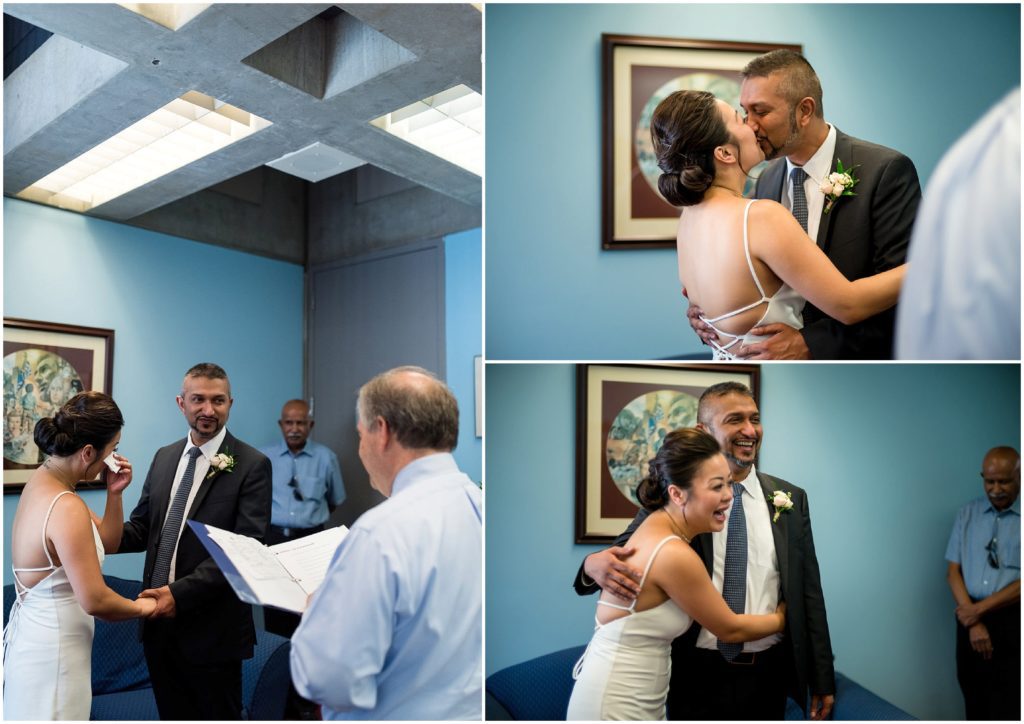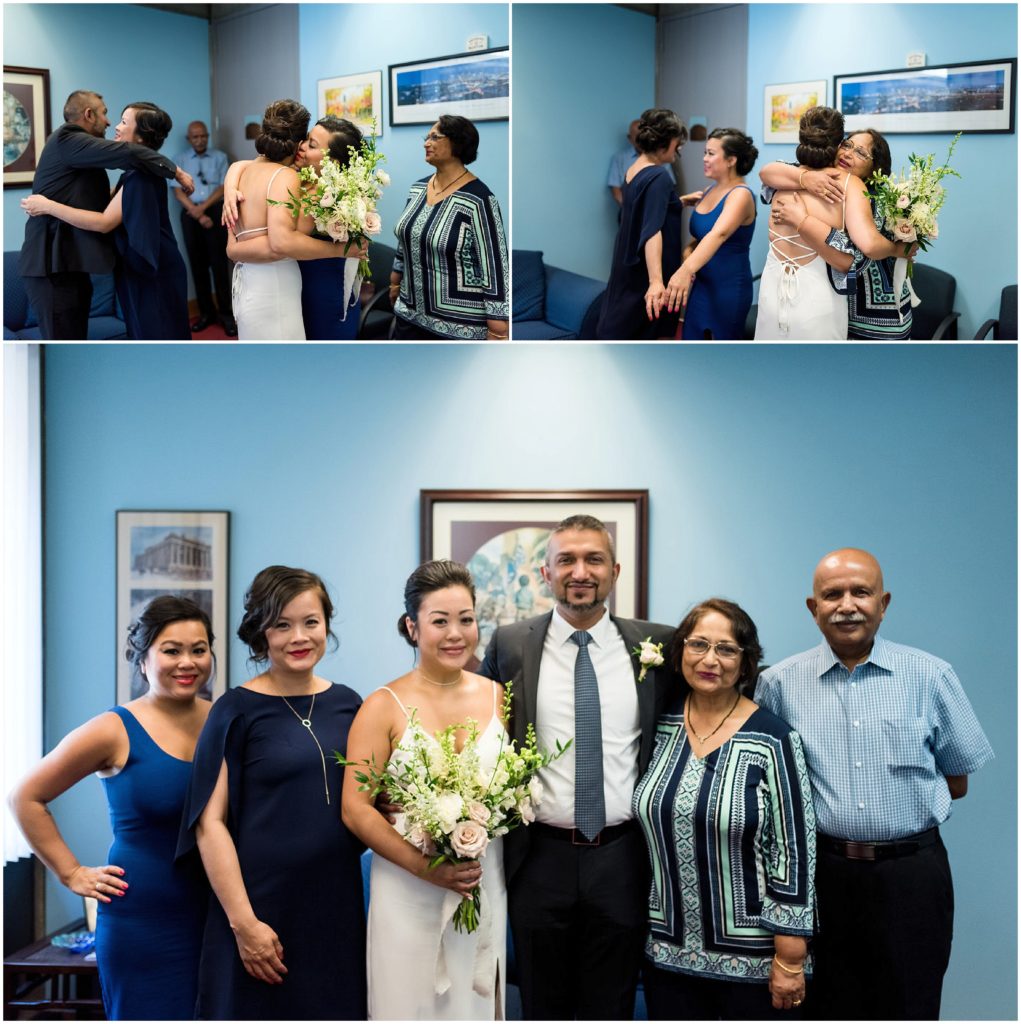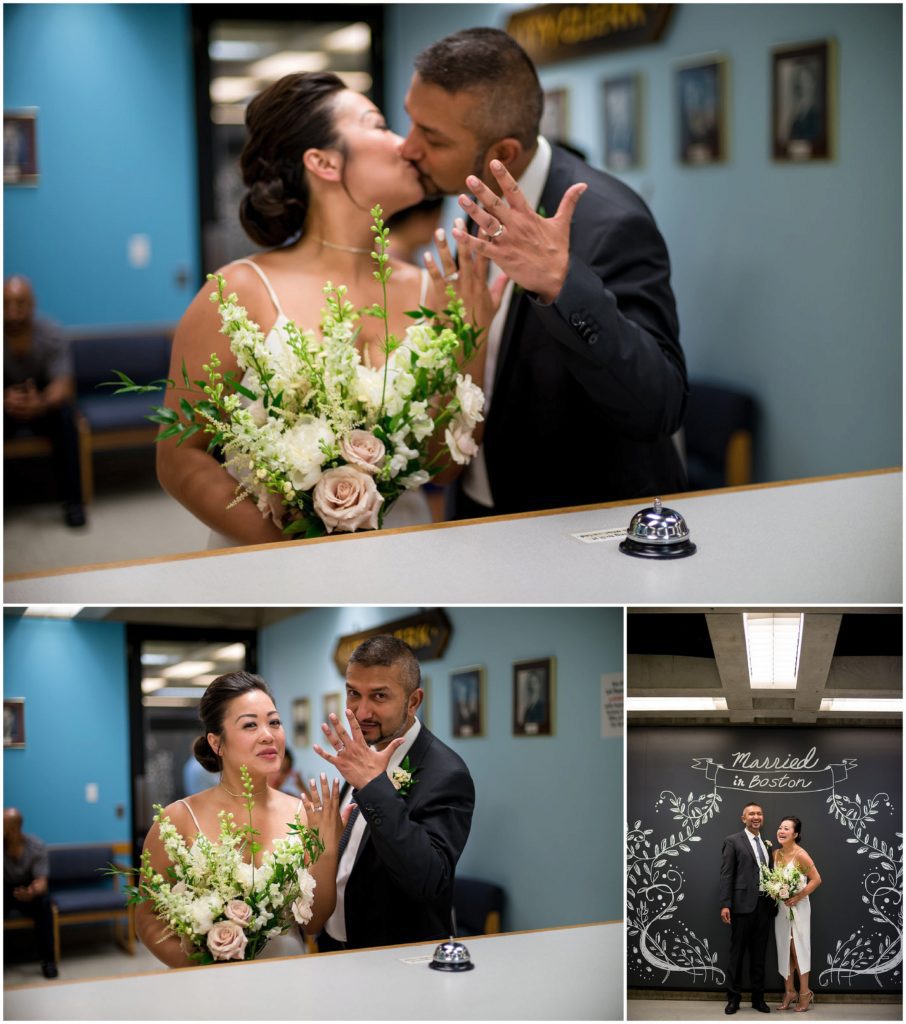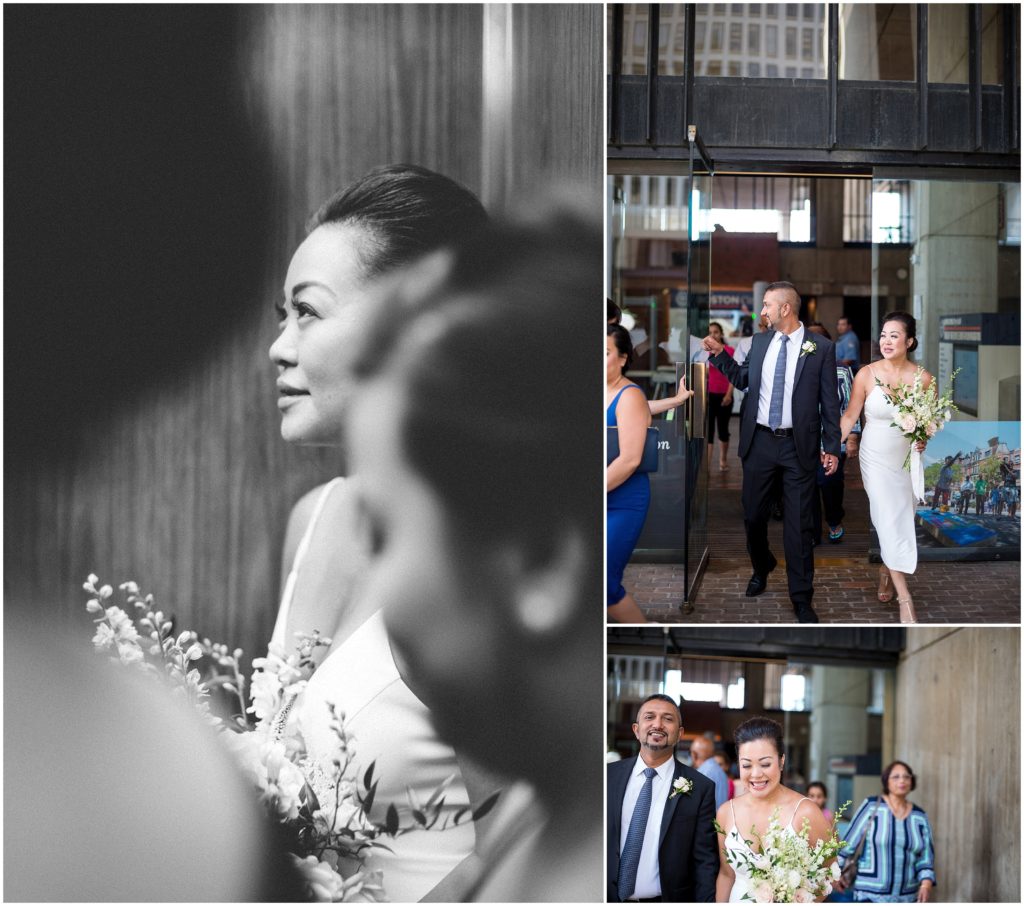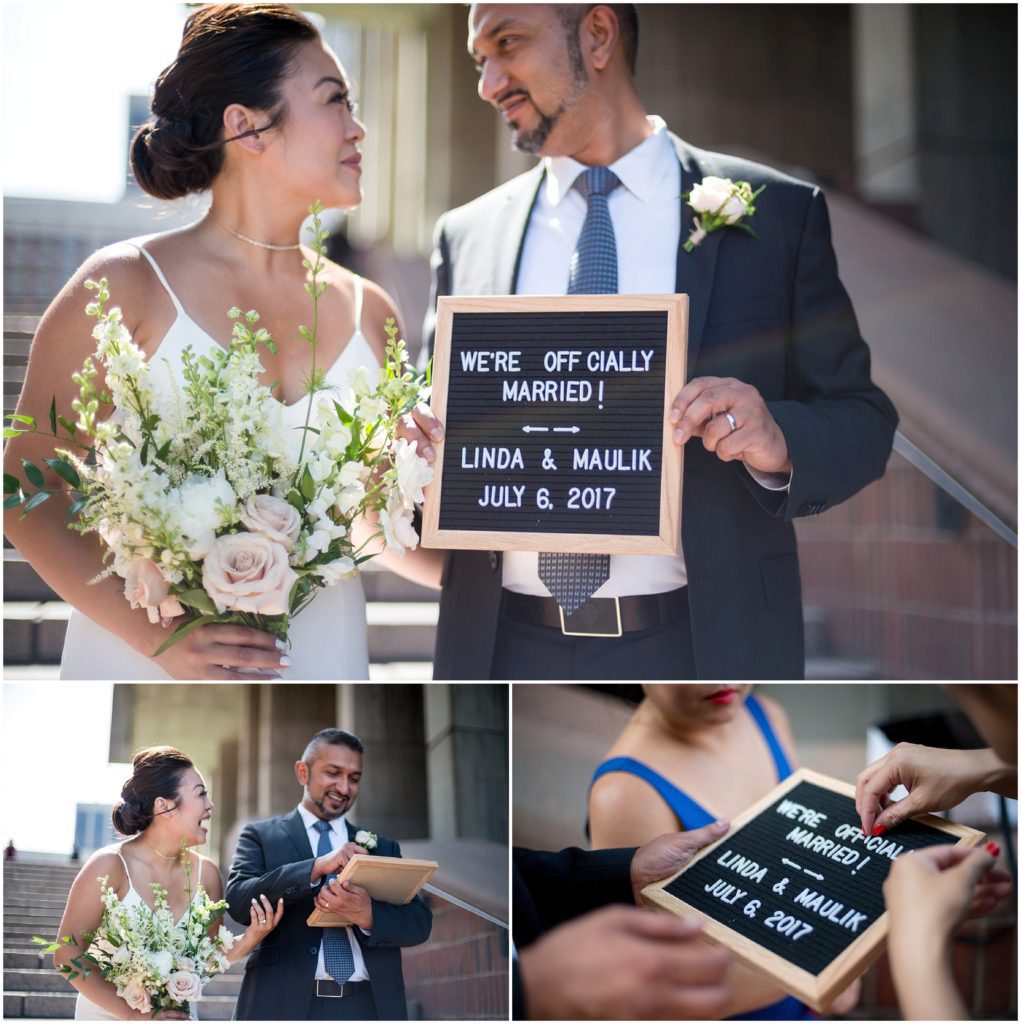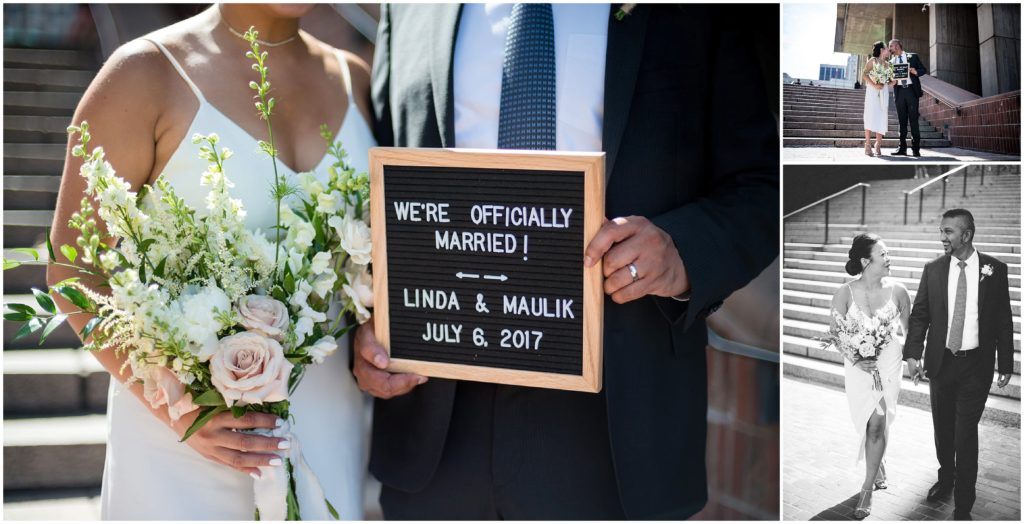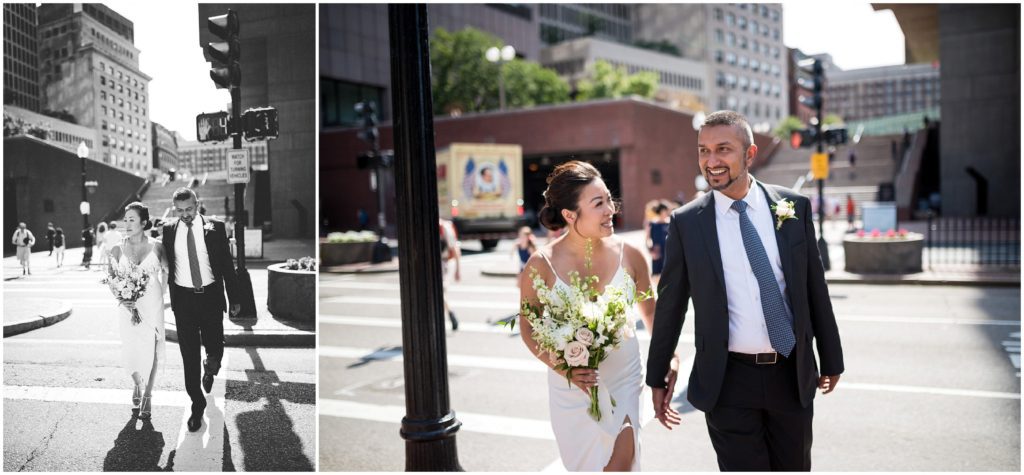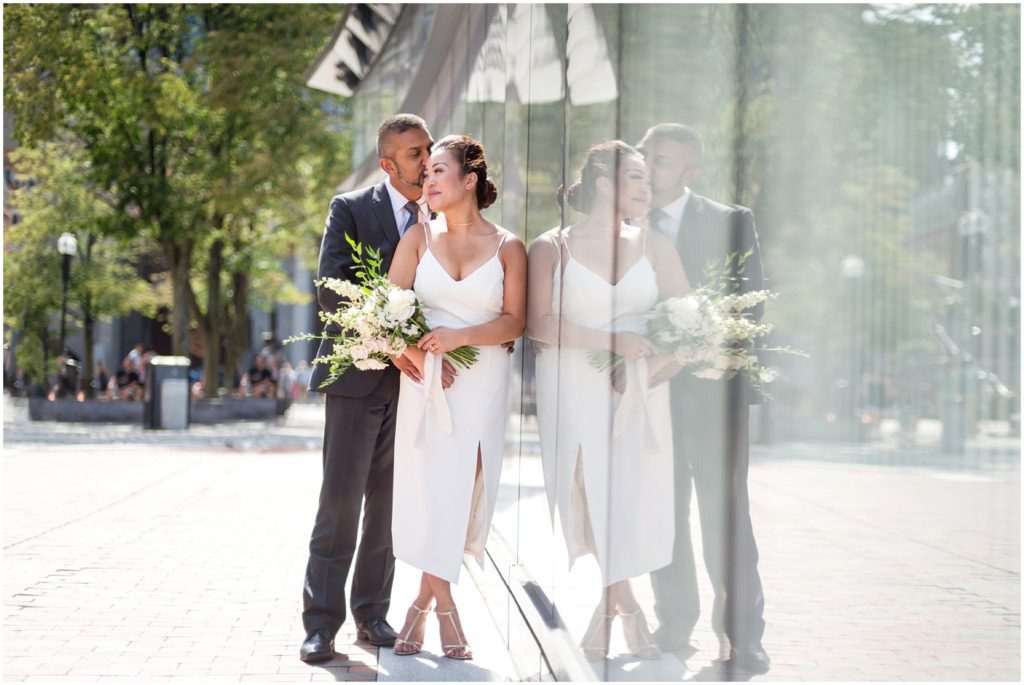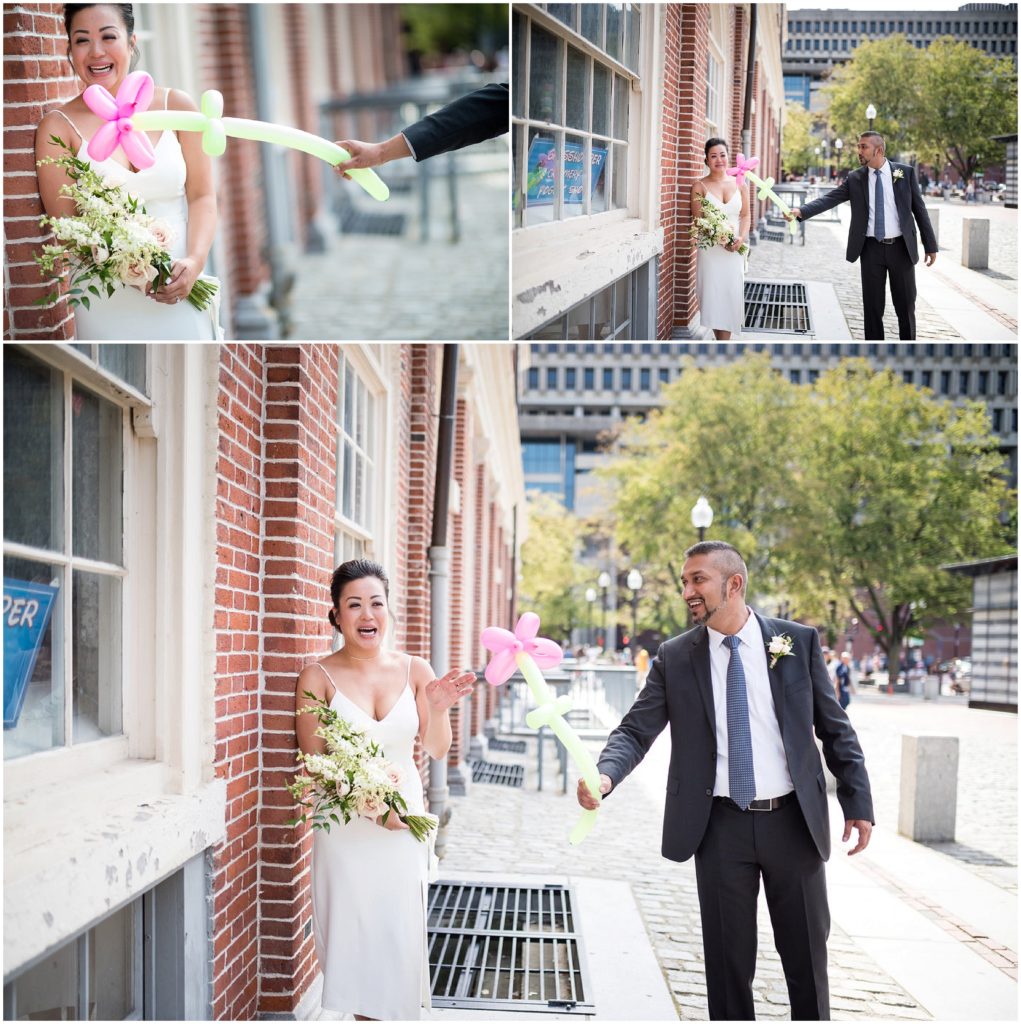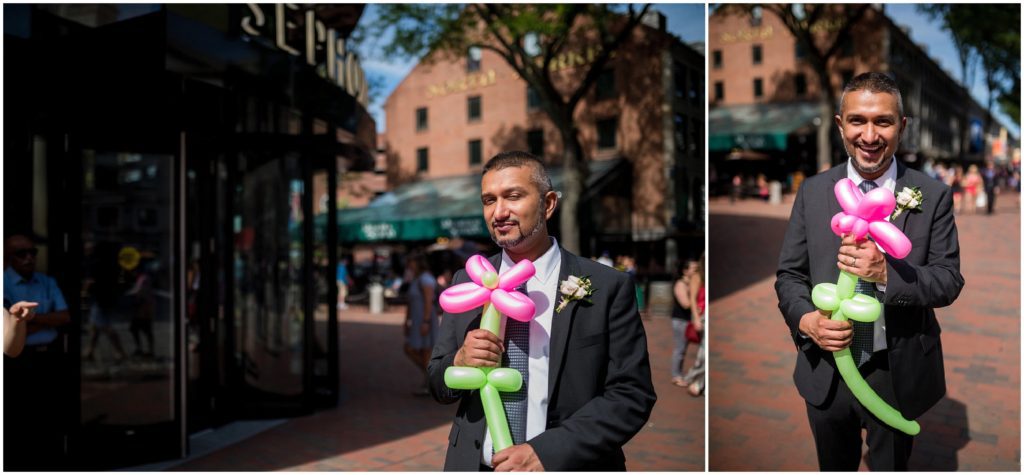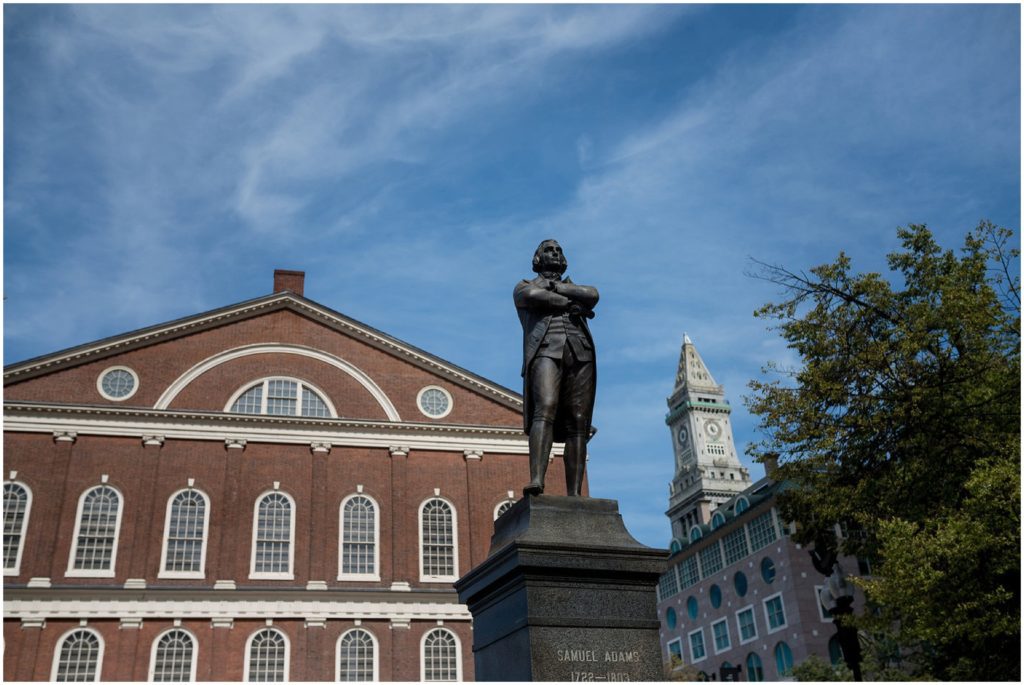 For images from Cambridge city Hall, please click over HERE.
Boston City Hall Wedding Photographer, Cambridge City Hall Wedding Photographer