The Location
Being a South End newborn lifestyle photographer, I travel all over Boston and love to see the unique homes that people style and put together. I am always so impressed that their homes look straight out of a magazine, especially when just welcoming a fresh newborn. South End homes typically don't have a lot of light, so I was surprised to walk into a loft apartment in this South End location. Who doesn't love a bank of windows and white walls?
I love the neighbourhood as well. You are surrounded by new restaurants including a favourite of mine, Bar Mezzena. Also, how can you think of South End without not also thinking of SOWA?
The Outfits
Christi originally picked out another outfit completely. Upon seeing the styling of her home, we quickly picked out this flowy blouse to complete the look and I couldn't be happier with how things coordinated. When picking out outfits for a newborn session, I always guide new moms to look for something flowy. White also helps to reflect light and fill in any shadows you may have picked up from the lack of sleep during the first few weeks of motherhood.
What is a lifestyle newborn session?
My style is a mix of posed newborn images, lifestyle family images and also establishing photos of your home. This way you have a perfect little time capsule of this part of your lives. I love incorporating the home because a studio just feels like you're leaving a part of the story untold. Parents have also told me that getting out of the home with a fresh newborn is also quite the challenge. This way, I come to you which helps to relieve some stress I'm sure.
Please enjoy Madison's newborn lifestyle images taken at her home in the South End, Boston. If you're looking for a South End newborn photographer, you've come to the right place.
The Newborn Lifestyle Images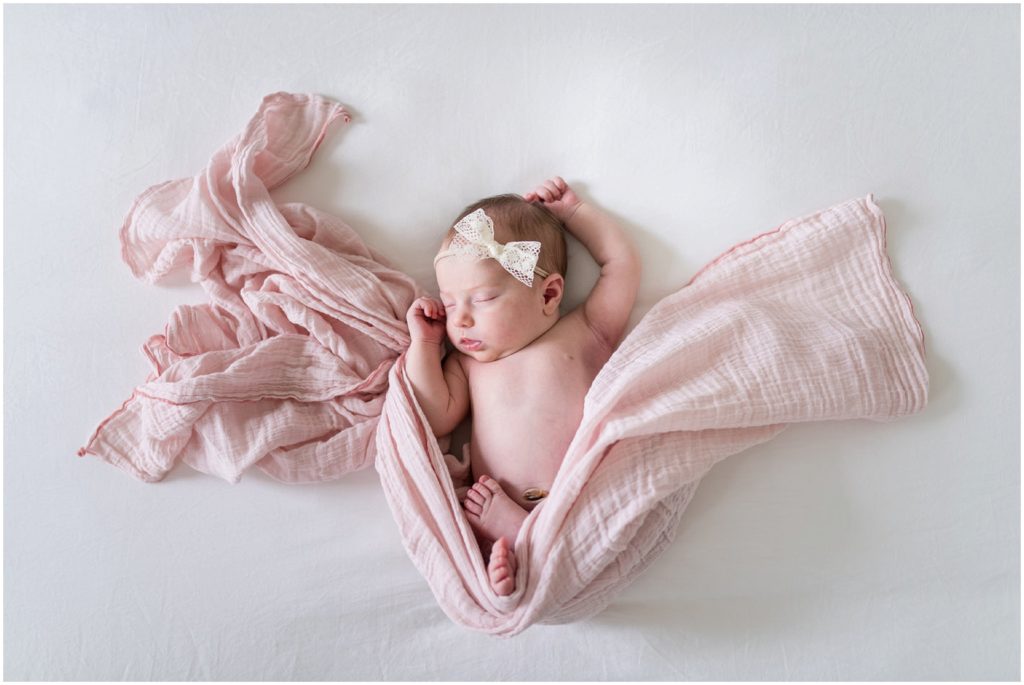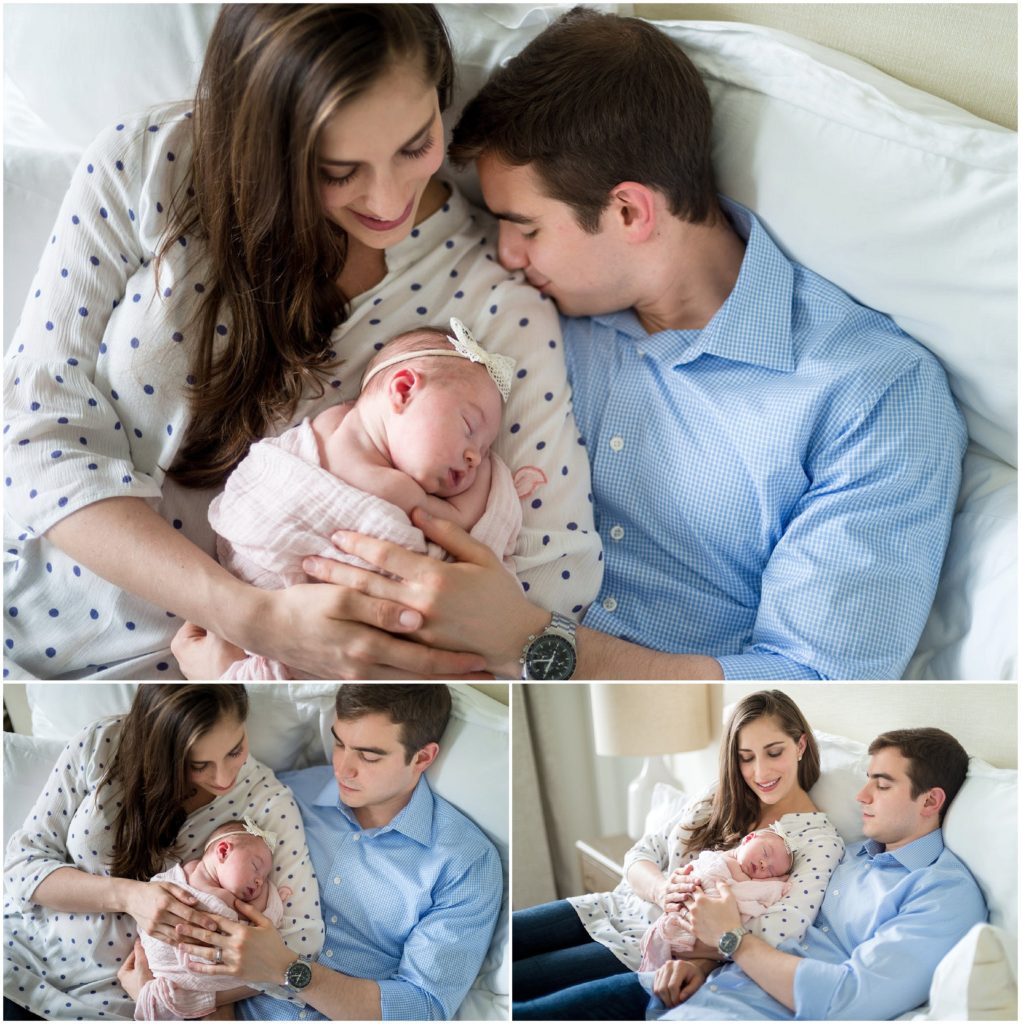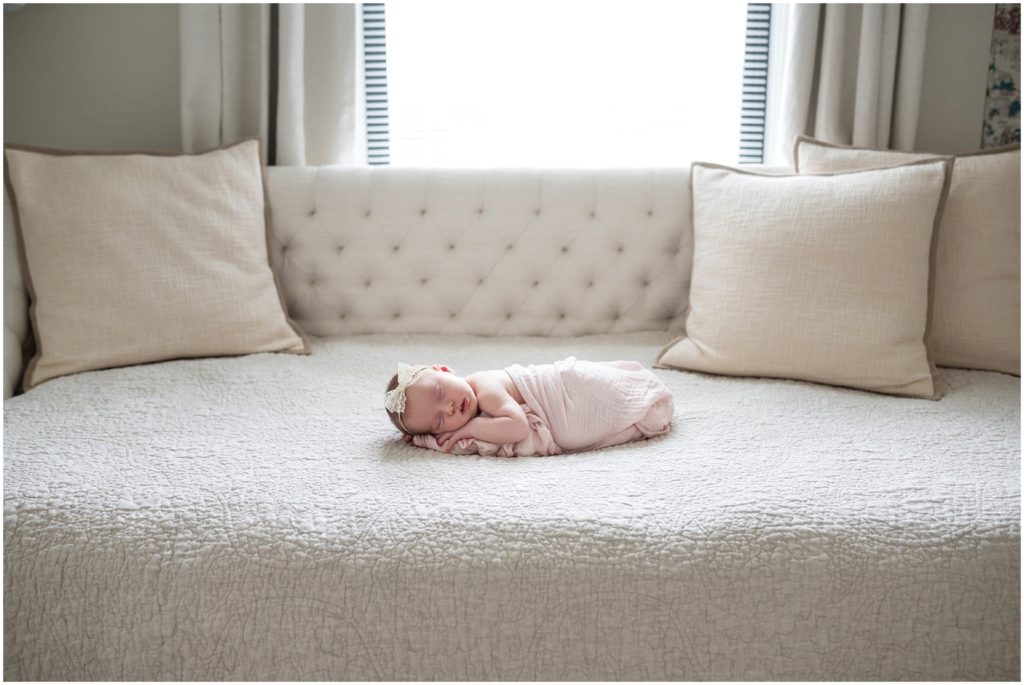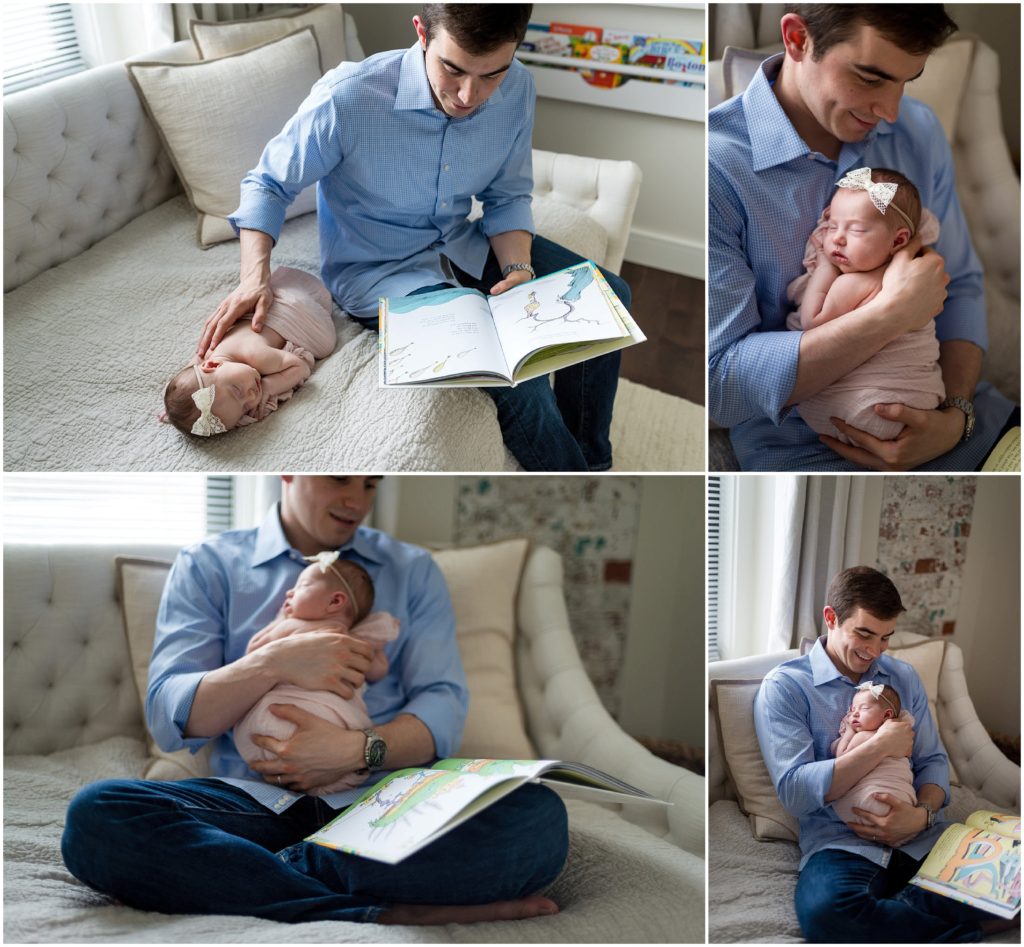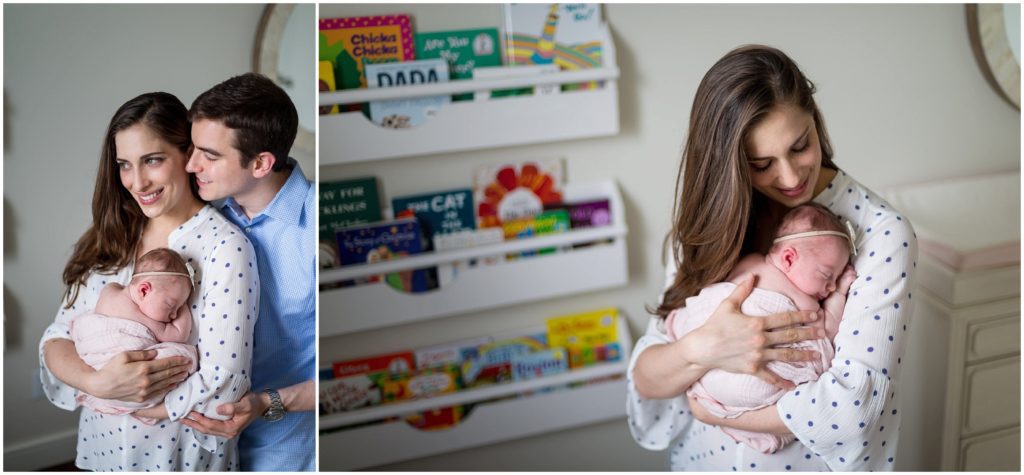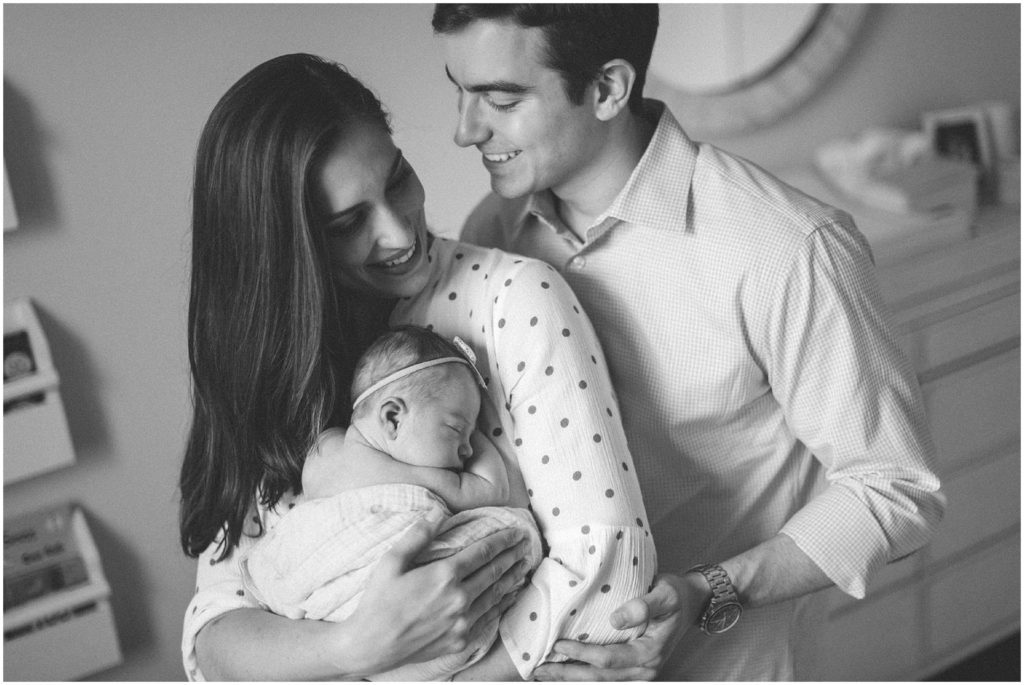 South End Newborn Photographer
I love intimate spaces with gorgeous lights. As you can see, this entire session was photographed in just one room, Madison's nursery. I don't need a lot of space to create great images. It's about documenting your home in its best light. I am a natural light photographer and these lofts are bathed in the most gorgeous natural sunlight most of the day.
When scheduling your newborn session, keep an eye on the light of your home. Typically, I schedule my sessions about 2 hours on either side of noon. This ensures an even distribution of light as the sun comes directly from overhead at this time of day. If your home is in a basement, please reach out to ensure we can photograph your home in the best way possible.
To see Madison's 1 year photos at the Boston Public Gardens, please CLICK HERE