The location
I'm a Davis Square based photographer, so my complimentary included engagement session takes place near my home. I have no complaints that this gorgeous Tufts campus is right by my doorstep. M & T were an absolute joy to photograph. It was one of those rare days that had a mix of sun and clouds – absolutely perfect for some late afternoon engagement photos at Tufts University in Medford.
The Outfits
T has the most amazing style. She had two outfits and they both were amazing. I usually guide clients away from having two outfits as there isn't really any place to change, also to really make two outfits work the choices have to say very different things to make an impact. In this case, she rocked a casual flowy off-the-shoulder top with jeans and also a lace mini dress. These two unique looks were set off by her gorgeous mane and perfect smile. M's shirt also went well with our last location near the purple flowers, which was a happy accident.
Why do an engagement session?
I include a complimentary engagement session with all of my wedding photography packages because I believe in building trust in a relationship. This way you know exactly how things will be on your wedding day. You get to see how I work, interact with me as a person and also see a completed product. I also spend this time to coach you and train you to be mindful of bad habits or unflattering angles. This way, we just flow like pros on the wedding day.
Tufts Engagement Session Photos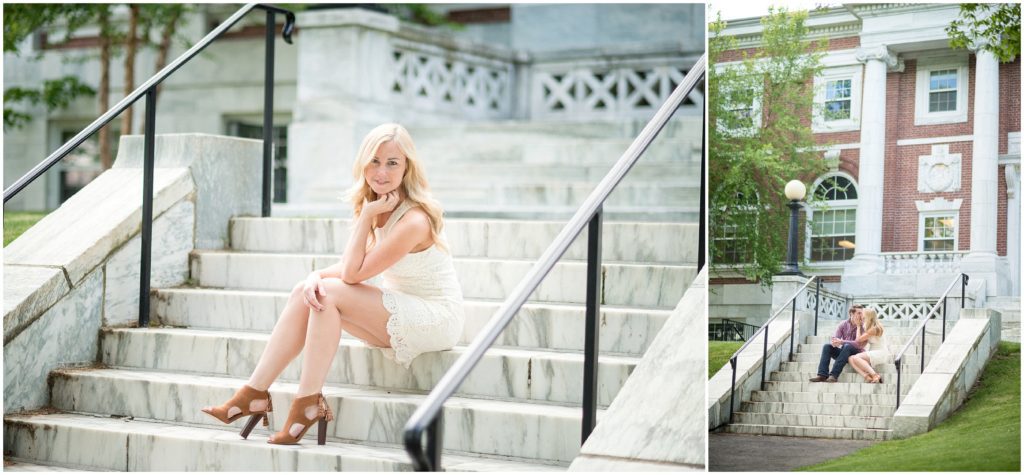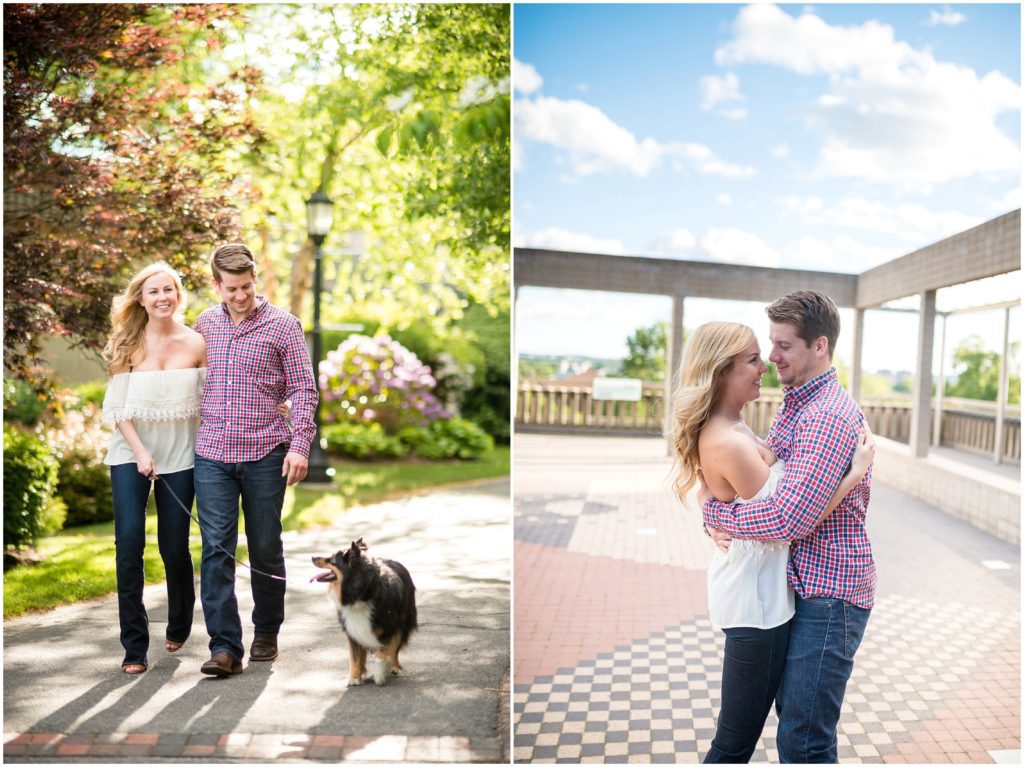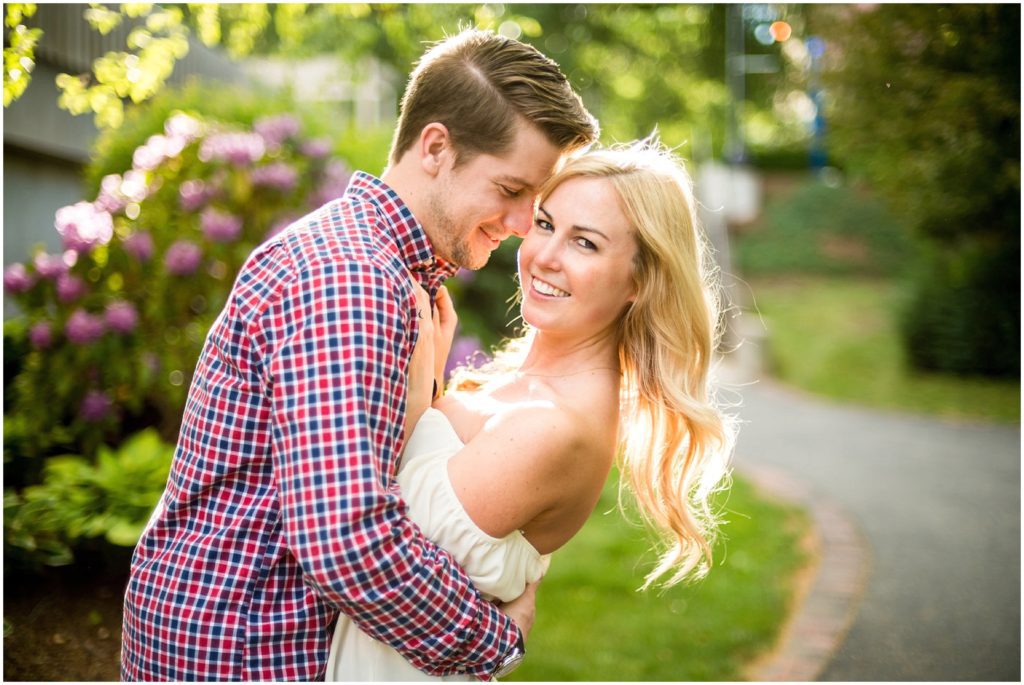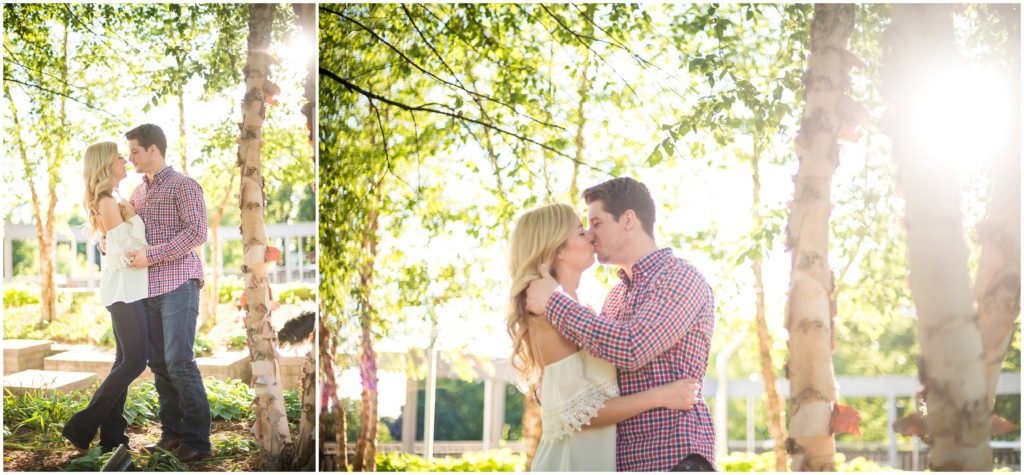 To see another engagement session by Boston engagement and wedding photographer Bella Wang Photographer please CLICK HERE