The Couple
Richard and Rachel found me online for their wedding photographer after reading the wonderful reviews posted by past families and couples I have worked with. You can read a bit more HEREand HERE. I was actually originally hired for their wedding in the fall of 2019, but they wanted to tie the knot early by eloping. They chose Cambridge City Hall for their civil ceremony wedding. My wedding packages all include a complimentary engagement mini session, so they just ended up using it for this special event. I thought it was a brilliant idea and I was game. I adore photographing small, intimate weddings.
The challenge I faced was that Richard was over a foot taller than Rachel was. I think it's adorable she has to go on her tippy toes just to give him a kiss.
Cambridge City Hall
Cambridge City Hall allows for a lot of flexibility for weddings. I have photographed there on many occasions and they allow the couple to choose the location. The last time I was there I shot on the front lawn since it was summer. This time, the couple opted to keep it indoors because it was January in New England. I think that was a smart idea as it was FREEZING outdoors. They were brave enough to step outside for 5 minutes at the end to get some outdoor photos and you can see those toward the end of this post.
Cambridge City hall has a lot of great architecture so I had to make the most of the beautiful word work. The ceremony itself was short and sweet and clocked in around 6 minutes. You have to move and think quickly to capture enough images before it's all over. The bride made her very own bouquet from Trader Joe's flowers and I think it turned out brilliantly.
The Images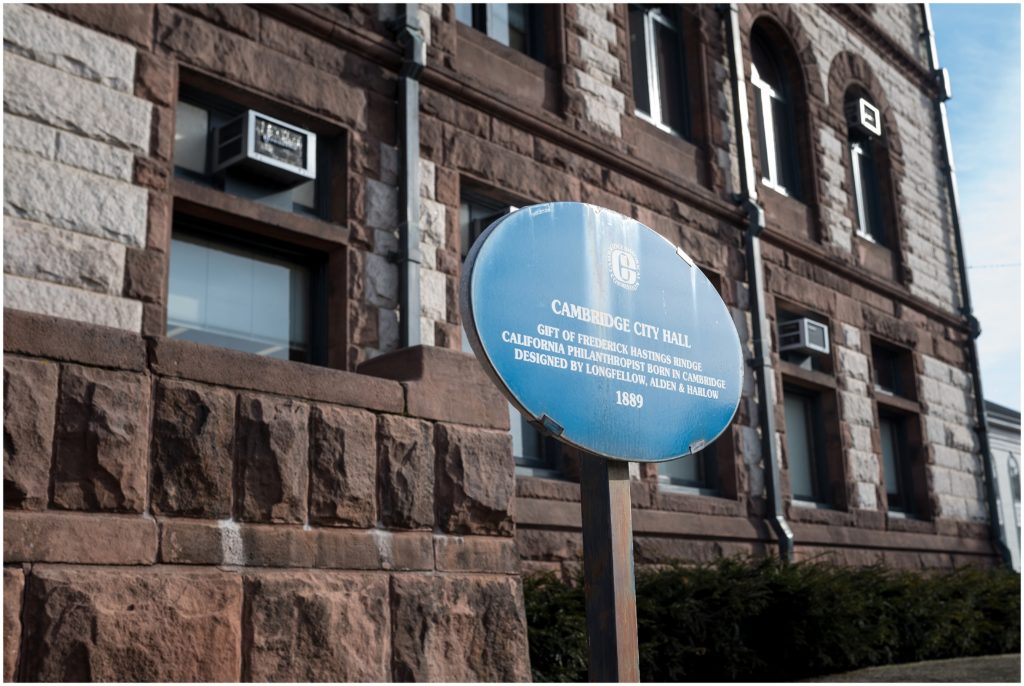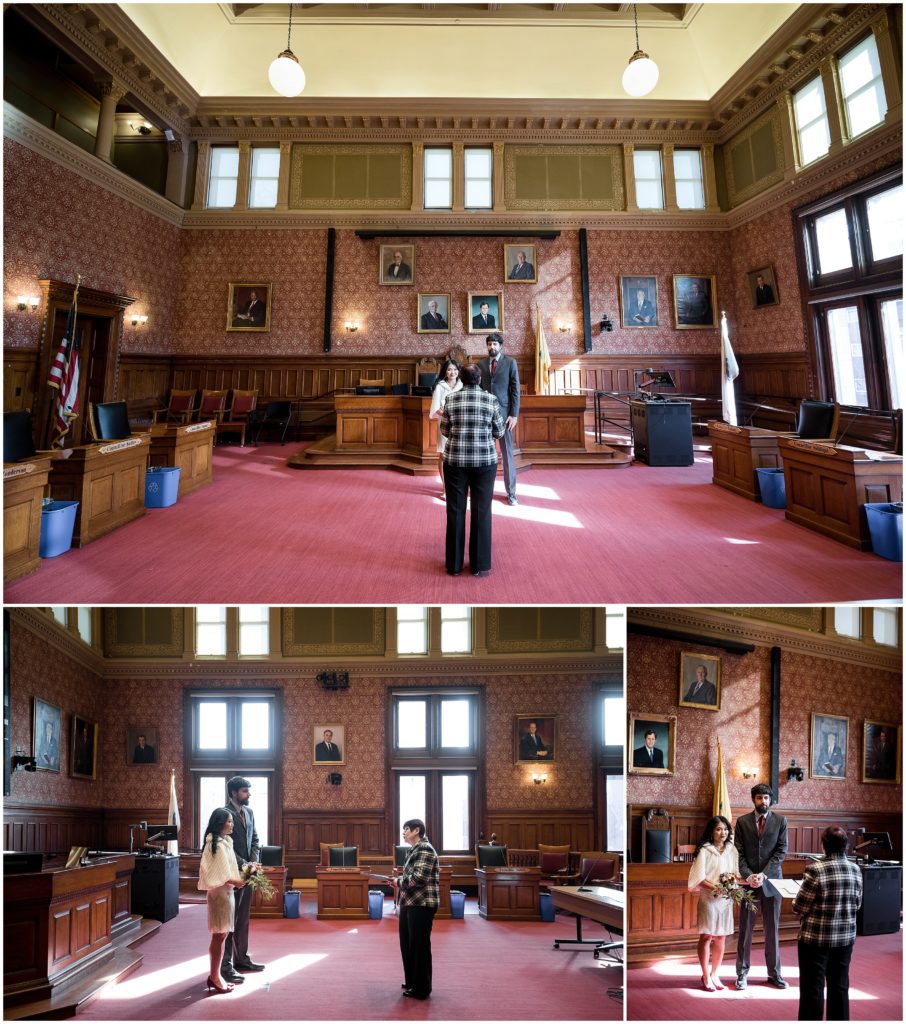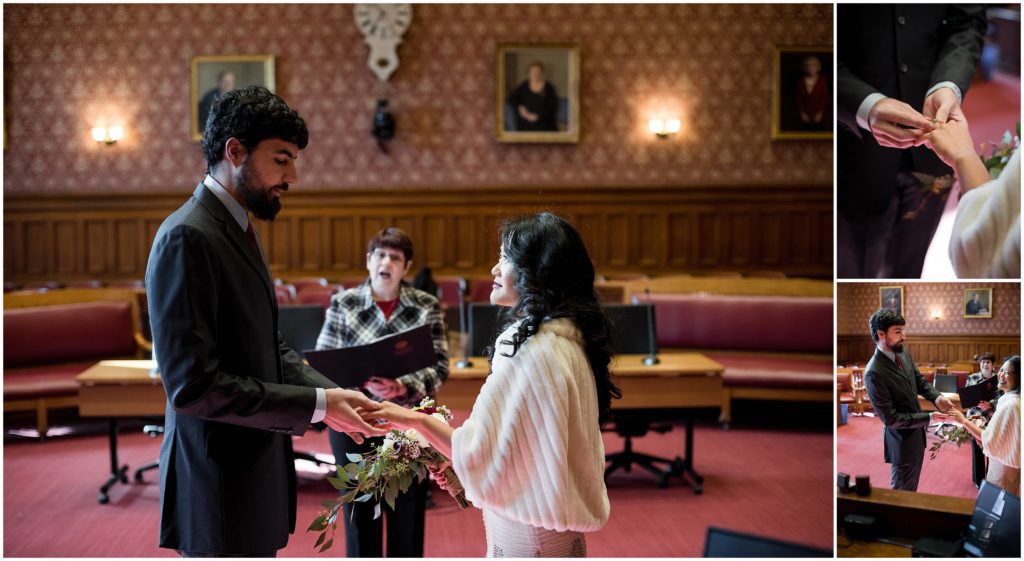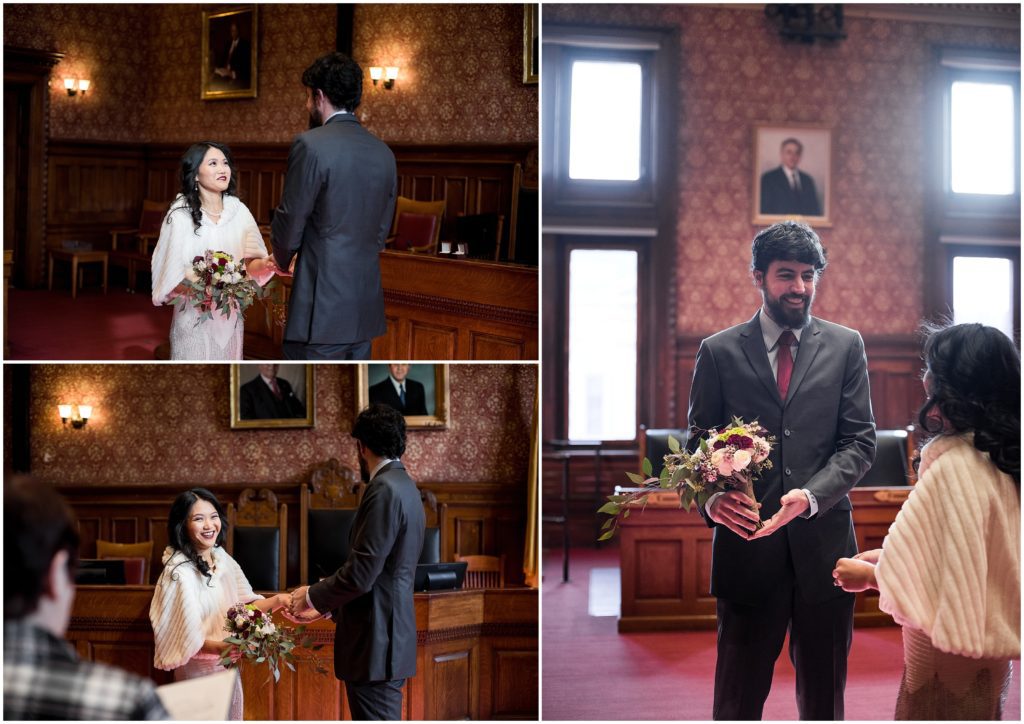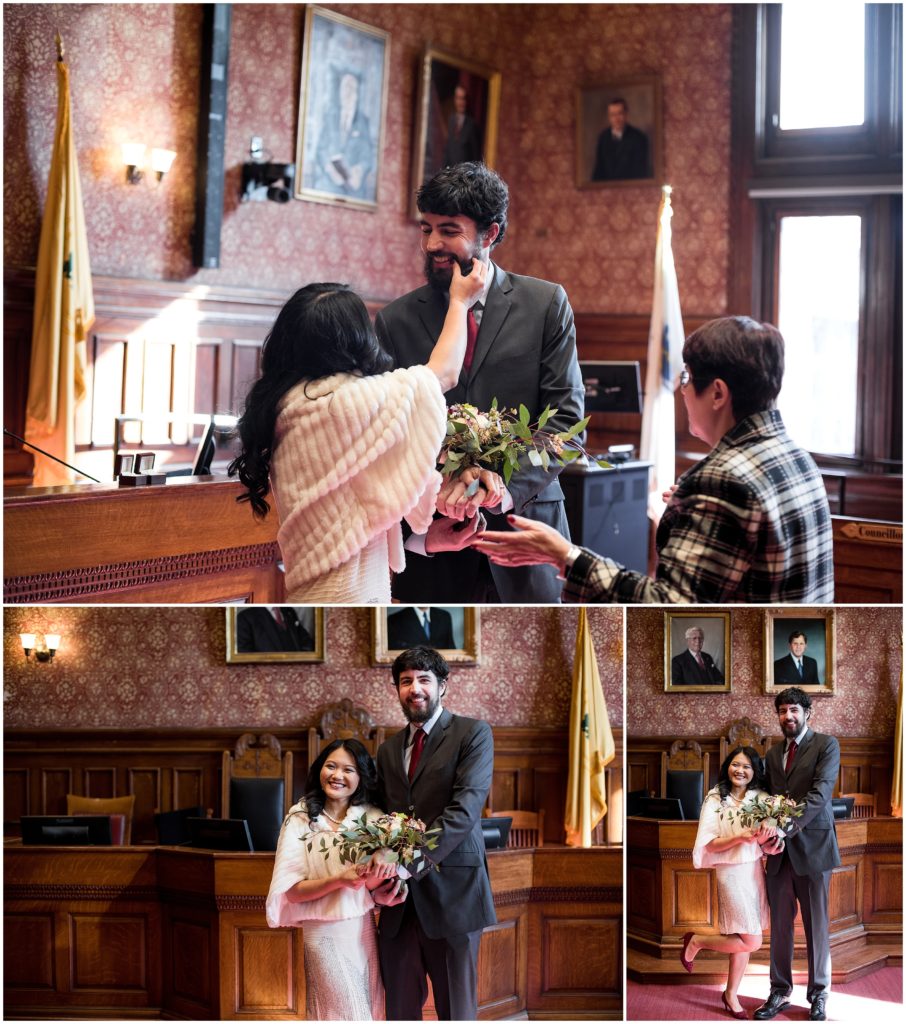 Outdoor photos outside Cambridge City Hall
It was freezing outside so we just had a few minutes before we all turned into Popsicles. They nailed it and considering we had <5 minutes for couple portraits, we made the most of it.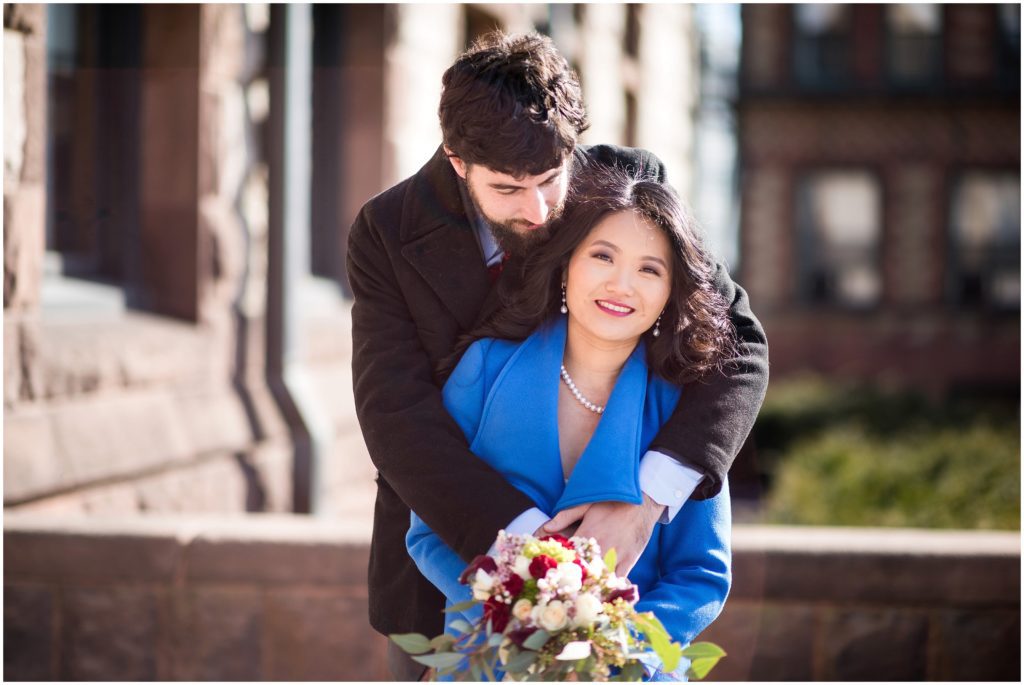 For Boston City Hall and another elopement, please click here on HERE
I'll be adding additional Cambridge City Hall and Boston City Hall weddings that I photographed in 2021 / 2022 soon!
Small, intimate Wedding Photography by Bella Wang Photography