Top clothing tips for a photo session
You've booked your family photo session. Now you start to worry about what to wear for a photoshoot. Don't feel overwhelmed because I will share some tips on Do's and Don't's to help you prepare for a successful photoshoot. There are basically two types of people booking family photography sessions: Those that just want to capture life in an unfiltered way; and those that have minor panic attacks even though the photoshoot is over a month away.
Your clothing should match your family's vibe and help to convey that feeling. If you are booking a celebratory session to mark a special occasion, then go all out and dressed up to the nines. If you want to document your family in their pyjamas making breakfast on a lazy weekend, then there's no need to run out and get new outfits because you just want to remember your child's messy hair and favourite PJs just as they are. The most important thing is you want to look back on these and have warm memories and be able to recognize who those people are in the frame.
Type of photo session you've booked
I specialize in couples (for engagement sessions, elopements and civil ceremonies, etc.) and families, so that will be the focus of my blog post. However, there are many types of photoshoots, and you need to keep that in mind when planning your outfits. Here are some types of photoshoots and what to consider:
The family unit tips:
Family: Make sure you are coordinated, but not identical (some tips include picking a theme like jewel tones, earth tones, shades of blue, preppy-inspired, boho textured fabrics. Avoid things like everyone dressed in plaid, everyone wearing white shirts and jeans… but definitely do matching PJs if that's your family's style! Rules are sometimes made to be broken)
Just the kids: I know a lot of parents love matching their kids like twins. This can work for some families, but this isn't the only way to dress your kids. The theme and vibe of their outfits should generally always be the same. That said, you want to be able to show off their own personalities with a different hairstyle, different coloured dress, different outfit length, non-identical layers, or differing accessories. It's OK to match, just be careful about matching them identically. Conversely, don't have them clashing in multiple patterns and colours. More advice below under Patterns and Colours.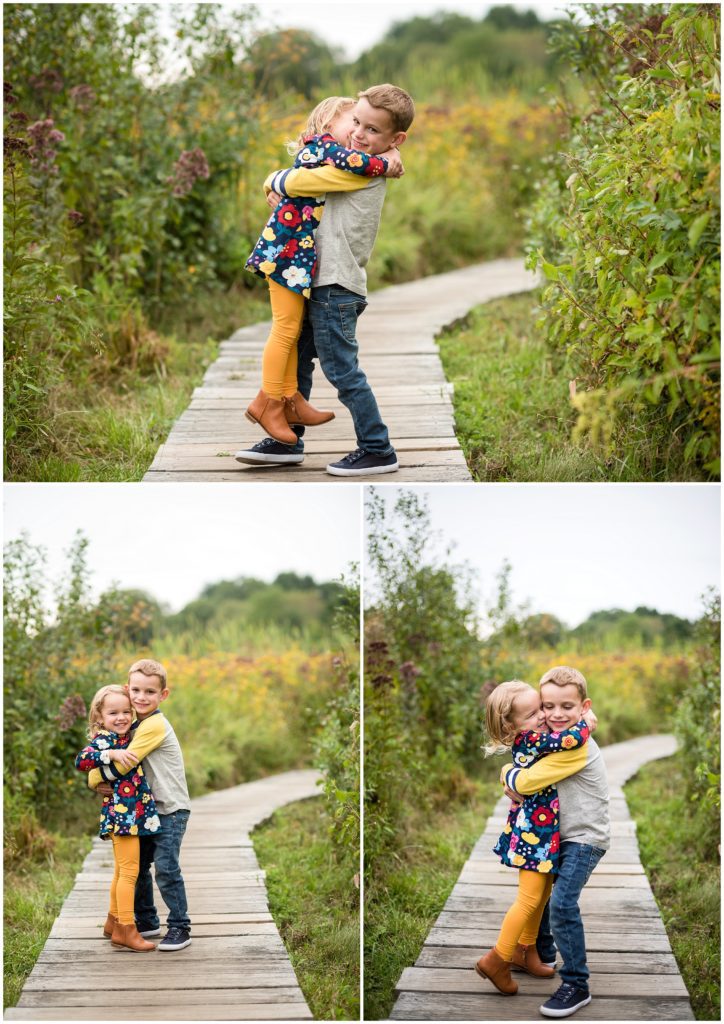 Newborns: Is it just me or do babies look best when styled minimally, or even just naked? Don't overthink your newborn session. They are so tiny that anything can easily overwhelm them. A giant bow can easily distract from your baby's delicate lashes, which is what you want to remember in your newborn's images anyway.
Family reunion: Each family unit must look coordinated within their own immediate family unit while maintaining a cohesive look with the larger overall family. This can be challenging mostly because of the many personalities coming together to decide on one theme for everyone. You can select certain themes such as coordinated patterns or colours, matching hairstyles (loose and relaxed vs manicured and all in place), or similar comfort levels (one family can't be in heels, while another one in sneakers).
Lifestyle at home sessions: These are so relaxed and informal so just stick with what you love right now and what you already own. That's the whole point anyway.
Solo sessions tips:
Senior/Activity-based: Personality should be conveyed during these sessions. This can be achieved through outfits that express a highschool or university senior's style. It can also be shown through a prop such as a musical instrument or the senior performing tricks or their talents for the camera. The outfit should enhance the storytelling aspect of the session. Who is your senior? What do they love right now? What are they proud of? These are questions you should be asking and not just figuring out what's on-trend for outfits right now.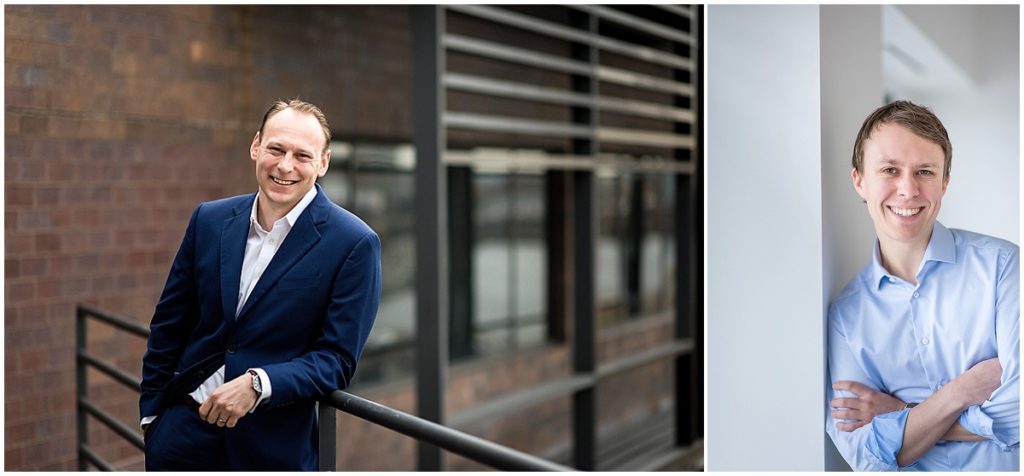 Corporate headshot: Your clothing should convey your intention with these photos. If you want to look professional and a leader, then wear a suit or outfit that helps you project that. Your clothing often dictates how you feel, which then translates in how you come across in your photos. If your office is more laidback, then your shirt should possibly be unbuttoned, and definitely don't wear a tie and jacket.
Branding headshot: Your clothing needs to say who you are and what you do. Clothing related to personal branding is so important. If you have the budget, perhaps even consider a consultant. They will plan your hairstyle, shoes, makeup, accessories, colour scheme and even pick out your props. So many elements need to come together to define who you are with a simple image. You definitely have a lot to consider when deciding on what to wear for a photoshoot
Style tips for what to wear for a photoshoot
Choose your location
It's funny how clothing choice isn't the first thing I'm going to talk about when choosing outfits, isn't it? Location, location, location. If you're having a city/urban photo shoot, don't plan on wearing pyjamas to the photoshoot. If you're going out to the beach for your family photo season, don't wear high heels and a sequined gown with pearls on. The location sets the tone of what to wear for a photoshoot. So many times families would ask me what to wear without even deciding on location first. Outfits are not the most important part of the photoshoot. They should complement whatever location and vibe you've chosen for your family or session.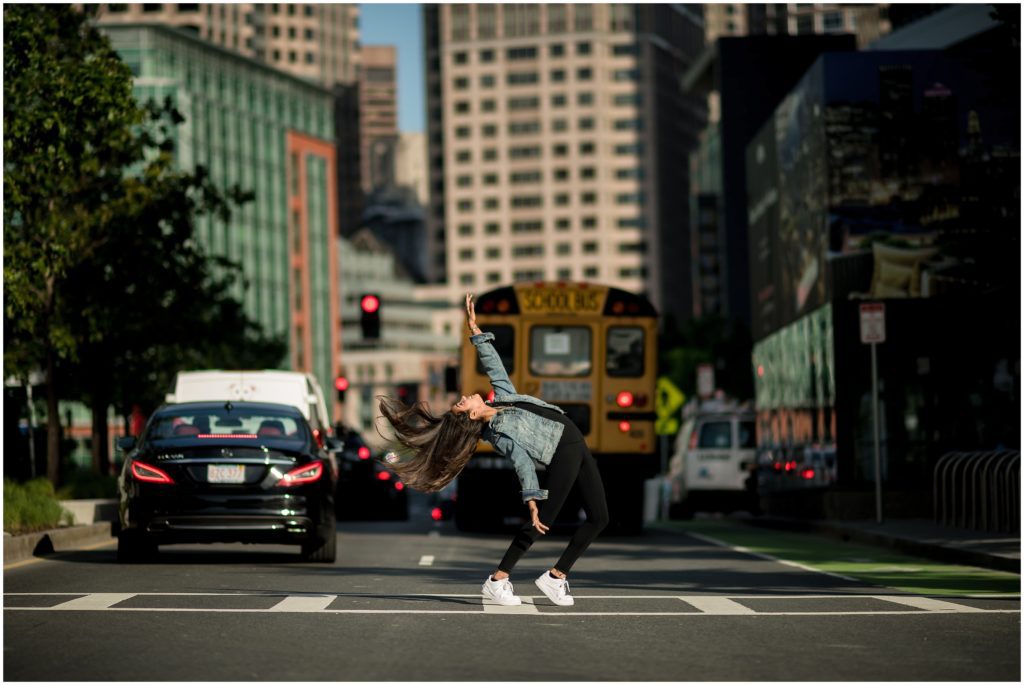 Determine the weather conditions
Ahhhhh frozen baby popsicles! Pinterest is a great source for outfit ideas for what to wear for a photoshoot. The main thing to keep in mind is that a great winter outfit for Arizona isn't going to work for a New England/Boston-based photo session. Check out the forecast highs and lows for your region when determining what you should dress for. And plan for the worst conditions possible. You can leave layers out of your outfit, but you can't run out and grab something to layer on top if you've planned for balmier weather. If you need Highs and Lows, check out the US Climate Data Website. For weather tracking, I use 3 apps and take the average. The apps I use are Weather Wunderground, Dark Sky and MyRadar. Please note that I use the app versions of these programs on my phone.
Choose your vibe
Go with what suits your family. Is your family the type to always be in rough and tumble clothing? Good luck trying to dress your toddler in tulle or a bow tie that makes them uncomfortable and scratchy then! Just know your outfit is dictated by the weakest link. If someone isn't willing to a beautiful lace and tulle gown you bought them, likely your dreams of a formal family photo isn't going to work. Forcing your kids to wear something they hate is a sure-fire way to guarantee a disastrous high-stress situation.
So select something that might be a compromise to your dream. You can have them wear a favourite 'special occasion' outfit of their choosing that you can keep in a special area for a special photo session if you wanted to make something happen. Just now on the day of the shoot, you'll likely have to keep their other favourite outfits hidden because you KNOW they are going to pink that hot pink paw patrol Skye tutu.
With older kids, or no-kid sessions, you'll be able to get more creative and execute a vision. In this case, consistency is key. There are a lot of things that are involved with consistency, such as colour, textures, fabrics, shape, accessories chosen, hairstyles, and more. Just ensure your outfits speak to who you are.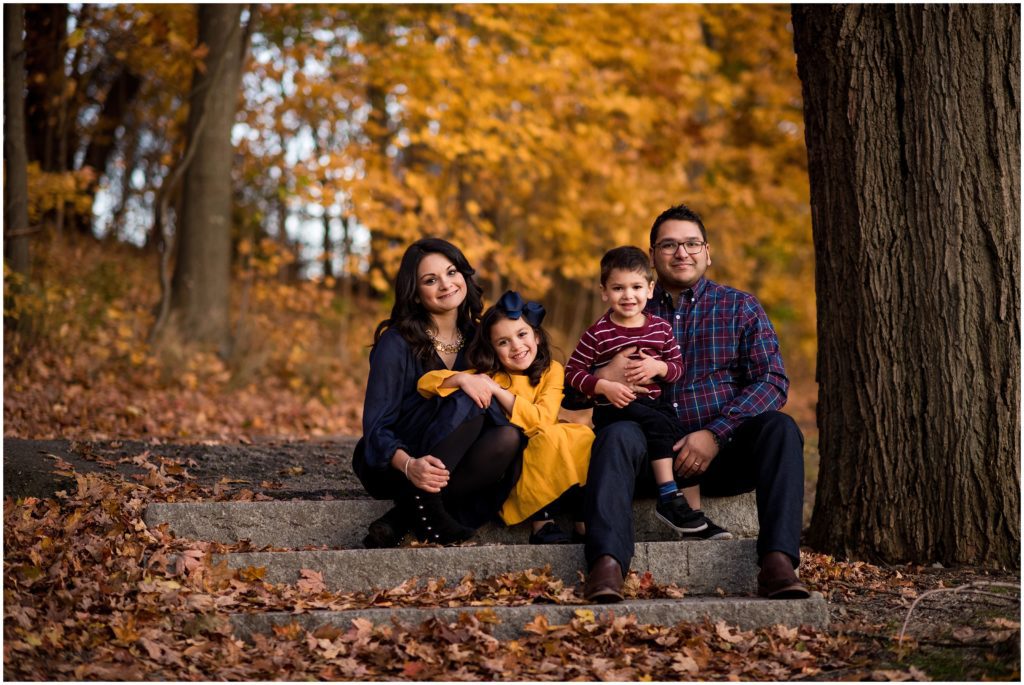 Choose your palette
I love it when families are inspired by nature. Mother nature has been at it forever, so why not pickup some of her tips? Jewel tones and fall colours set the tone for the above example. If you're going to have your session in a field then maybe minimal, monochromatic tones are best. Or you can choose to pop out from the background with something in a complementary shade. Look to your location for inspiration which was my top tip above!
Another thing is to shop at your favourite store. What are they featuring this season? What are your favourite influencers wearing right now? I'm not saying go trendy, I'm asking what speaks to you that you love and would enjoy trying? If you have a favourite shop, then they will likely have already done the hard work for you. Check out their store displays to see what their mannequins are wearing. They hire the best of the best stylists, so I say make use of that service! Some great brand stylists include Anthropologie, Zara and H&M for fast fashion. You can also find local brands using resources like Boston Magazine for best local shopping. My personal fave is Kodomo for kids. I also have great luck on Etsy (with enough lead time for handmade items coming from overseas).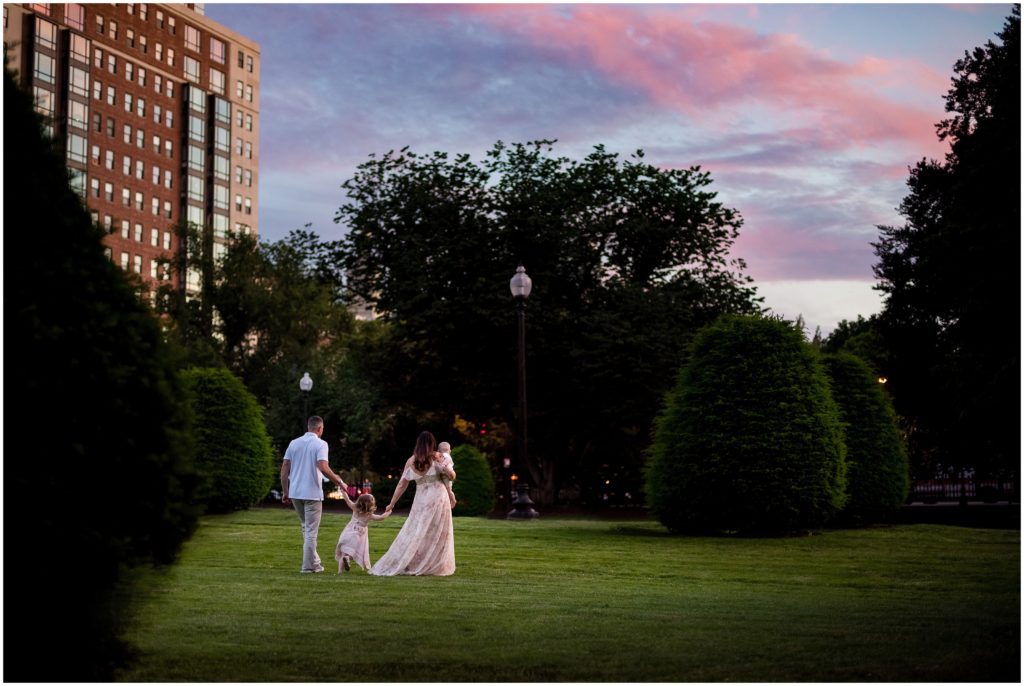 Choose your textures
I'm a sucker for flowy fabrics. They are the easiest with movement. When you are working with kids, you want to make sure you're comfortable and don't have to worry about tucking in shirts and pulling down your skirt. Keep things covered and just have fun! It'll make things less stressful for sure. My favourite textures are linen and more natural fibres. Those are my suggestions for determining what to wear for a photoshoot.
If you want something cheaper, then go with viscose or rayon. Just know that these will likely fall apart quickly and not wash well (yeah… I don't hand wash or dry clean). They look fabulous for one-time usage photo sessions, but I usually buy natural fibres if I want to add it to my closet. Technology is getting better so I wouldn't rule out man-made fabrics, I would just say be careful and read the label. Most beautiful dresses these days are made of rayon or viscose for mass-produced lines because they are budget-friendly.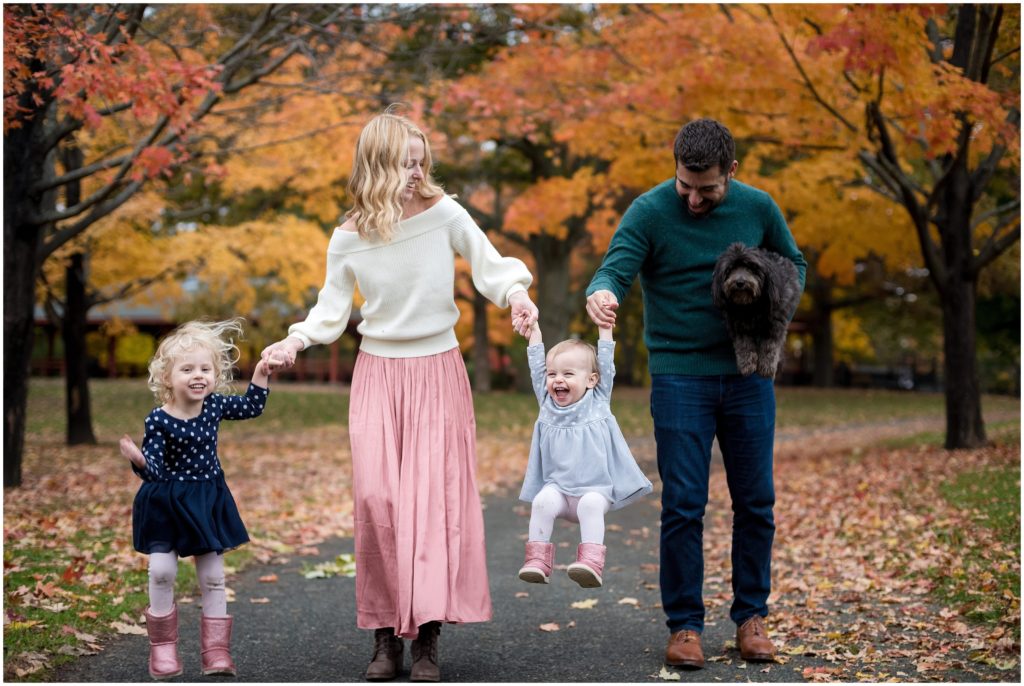 Why don't I like boxy, stiff fabrics? Because they mostly look great when you're sitting still, or standing and have made all necessary adjustments. As soon as you throw a kid on your hip, toss someone in the air, grab them in a bear hug, everything bunches up in a weird way and you have gapes where you don't want, necklines that bunch up too high, or skirts that ride up and threaten to show too much.
Glare / colour shifts in glasses
Glasses are a nightmare for photos. The main things to keep an eye out for are transition lenses, dirty plastic /scratched lenses, or blue-light eliminating glasses. Transitions obviously turn into sunglasses when exposed to UV light (outdoor photos, or photos by the window), dirty glasses, or scratched lenses will obscure your eyes (which are the most important parts of an image/portrait!), and blue-light has a violet hint over your eye area. Contact lenses are great for sessions, but only if you'll recognize yourself. If you always wear glasses just make sure you choose a set that doesn't have transitions, scratches or things that will obscure your eye area. When in doubt, stand in the lighting condition you'll be photographed and look at a mirror/take a selfie/ask someone.
Pros and Cons with accessories
I used to love accessories, but I have an allergy to nickel and certain metals that I can't identify, so I have just gone au natural and stopped buying accessories. Since I am minimalist as a result, I am very aware and critical of each piece of jewellery you have on. If your partner is wearing a Fitbit, just make sure you want it to be there for the photos. If you have giant hoops, make sure your child doesn't have a habit of trying to rip out your earrings. With a tricky neckline, don't wear a necklace that doesn't suit the shape of your neckline. These are all things to consider when deciding on what to wear for a photoshoot
The key is to be intentional. Accessories are sometimes the POP you need to add interest to an outfit and to express your personality. Just choose wisely and always edit what you present.
Wind + Hair = Disaster?
The dream is perfectly wind-swept hair. Just know sometimes that just isn't how our hair works or looks in the photo. I am all about embracing what we've been given. Just ensure you are easy-going with that as well. You can easily sense if someone pretends they are boho, but is constantly adjusting and fidgeting. It just loses that effortlessness that is necessary for the images to translate. If you know you aren't carefree, then try to ensure you have hair under control. Make sure you use styling products, get a blowout, have barrettes in the hair (long before you show up to the session. Last-minute fights and tantrums do not make for good photos) and comb hair to look as you intend it to.
Be careful with
After photographing people for years, there are a few traps to avoid in deciding what to wear for a photoshoot. Easy things to avoid include full pockets, too many bags being lugged around, outfits that just don't fit properly. For example, if you are self-conscious about your arms, don't wear a no-sleeve dress. If you are conscious about your figure, then try not to wear something skin-tight.
Some things you may not have considered include neck/shoulder lines and hem-length. I love the off-the-shoulder look. When I first tried them on I realized that if I even lifted my arms out of position, the shoulders would ride up to my neck. How do people drive with these shirts? Hem length is another thing to mind. If you're standing, things fall differently than if you're sitting. Ensure you can sit in your outfit without worrying about flashing people. I always wear shorts under a dress personally. I also tend to recommend hems to go to the knee to ensure no accidentally flashing. This goes for little girl outfits as well.
Accentuate your best feature
Love your neckline? Then maybe choose a v-shaped neckline. Love your shoulders? Then try something off the shoulder or halter style. Have a long neck? Accentuate it with a turtle neck or a boat neck. Great arms? Go sleeveless. Long legs? Choose something with a high slit, or put on some heels to really knock it out of the park. Gorgeous hair? Then I say a thick chunky braid or let it flow with the wind. If you have it, why not work it?
Final Thoughts on what to wear for a photoshoot
Pinterst and influencers are great for inspiration. Just be practical and realistic. They have a lot of money and trainers to get them to look the way they do. Can you emulate it well enough? Or are you setting yourself up for disappointment? If you can't pull off a $15,000 Fendi coordinated look, then just be yourself and wear your favourite clothing. What to wear for a photoshoot is about being an edited version of yourself. Don't follow trends. Comfort and joy are the two most important ingredients in outfit planning. Does your outfit make you happy? Are your kids smiling and having a great time? Those are the memories you are going to take away from your session. It's actually not about the outfit in the end. It's about how it made you feel and what memories you came away with during our photo session together.
Other Guides: What to wear for a photoshoot 2020
For additional style guides, check out my Outdoor Fall Family Session Guide
Also check out my Indoor Lifestyle Newborn Session Guide.
While I'm at it, here's the Spring Outfit Guide.