This article is to help you find the perfect outfit for your spring family photo shoot. Springtime in Boston and New England is like living with someone with multiple-personalities. One day it's warm and sunny, and the next could be cold and dreary. As a full-time Boston family and newborn photographer, I have spent years trying to predict this crazy weather. The main thing to keep in mind is that the weather is unpredictable. you have to select an adaptable wardrobe. This means that layering is important. Another important thing is to look a the Highs and the Lows of the temperature of the day. Here are things to keep in mind when planning what to wear for your Boston spring photo session.
High and Low Temperatures
Boston can be quite frigid in the mornings. For sunrise sessions please see the by-hour breakdown of the daily forecast. The single temperature forecast will give you the high for the day. This usually hits around 2pm in the afternoon. By relying solely on the highs of the day, you are going be woefully under-dressed. We may have to deal with a frozen baby in this case.

The key to preparing for a session in Boston is to have layers. I wouldn't recommend bare limbs unless the forecast is confident about warmer temperatures. That said, a lot of babies are indifferent to the cold. So know your baby and see what's reasonable for them.
Sample what to wear Boston photo session Outfits
Here are some sample outfits that basically scream "spring is here!".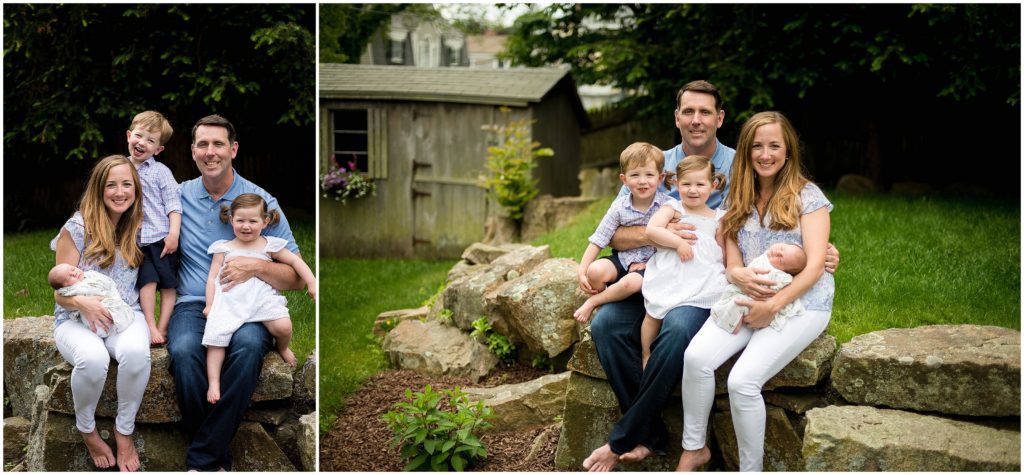 And I never get tired of outfits inspired by Princess Kate and her adorable family. Featuring Rachel Riley.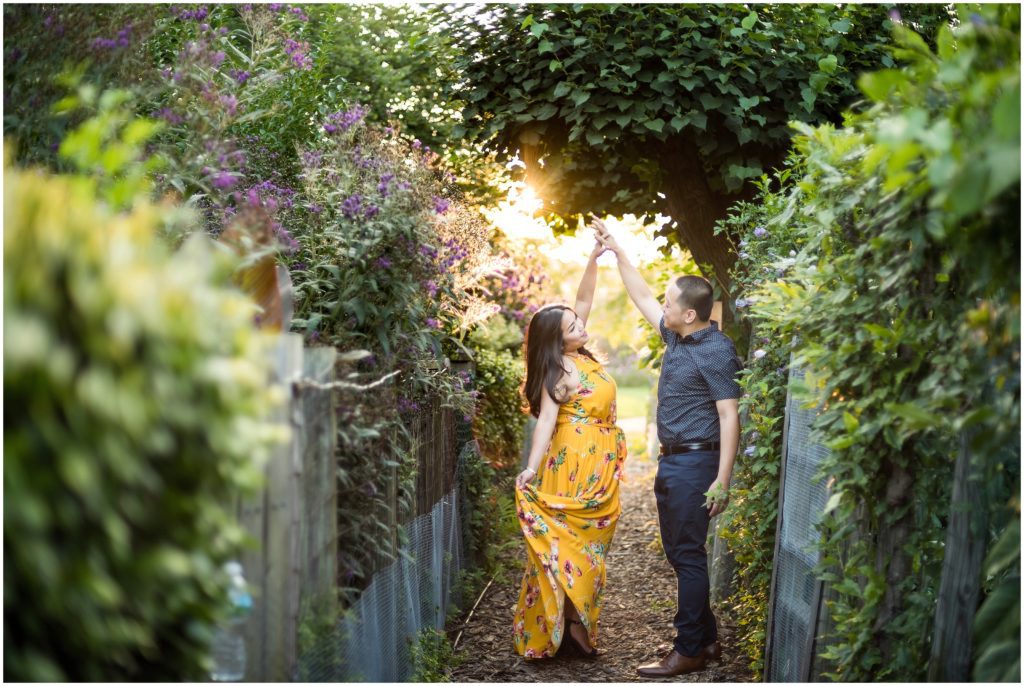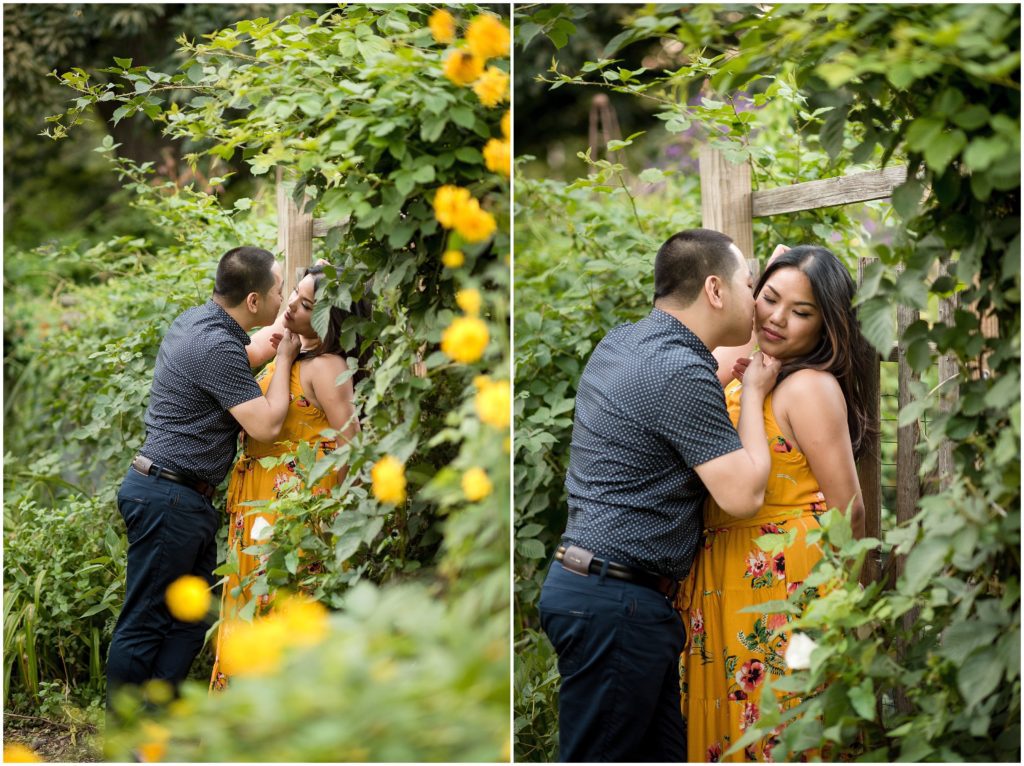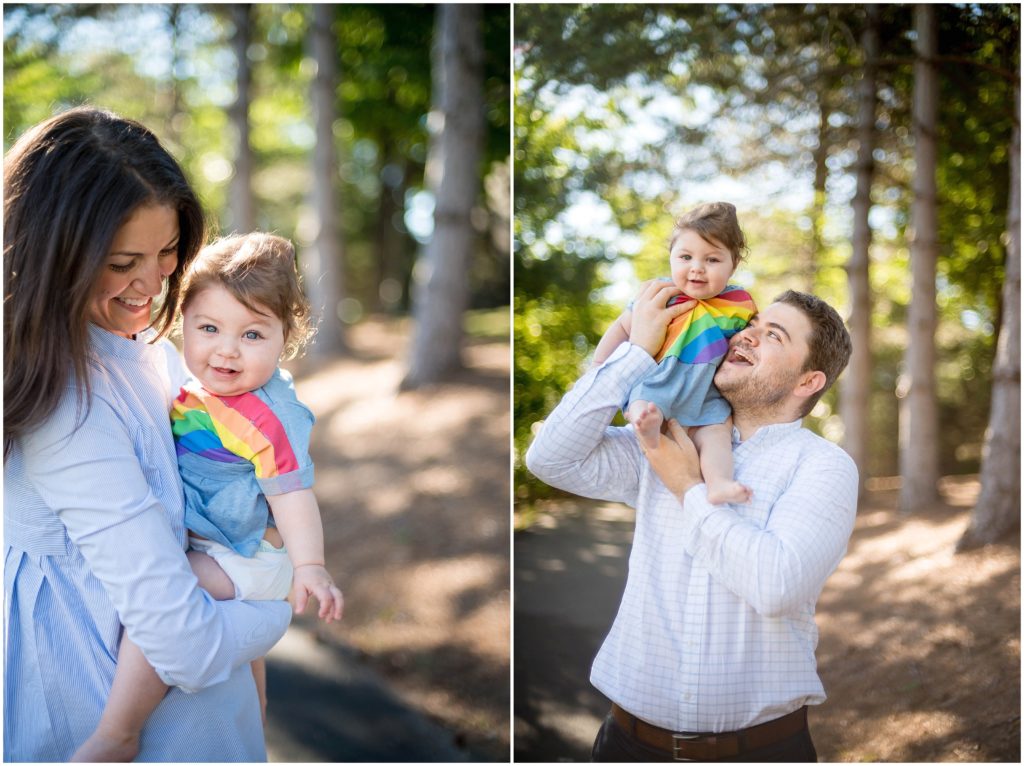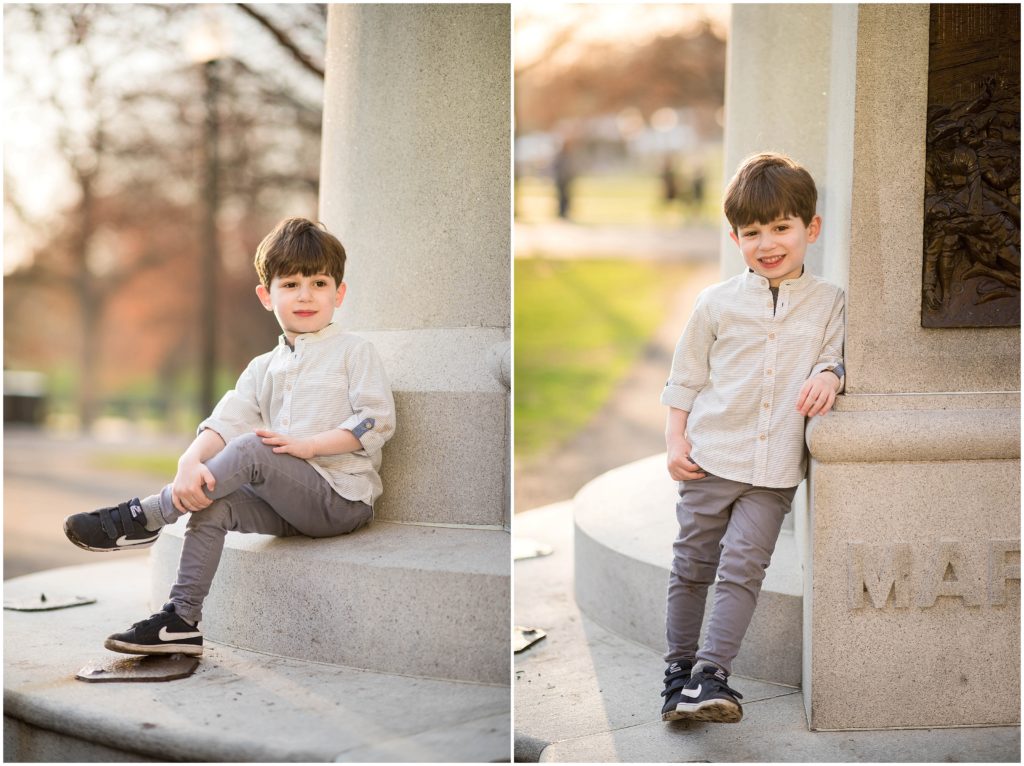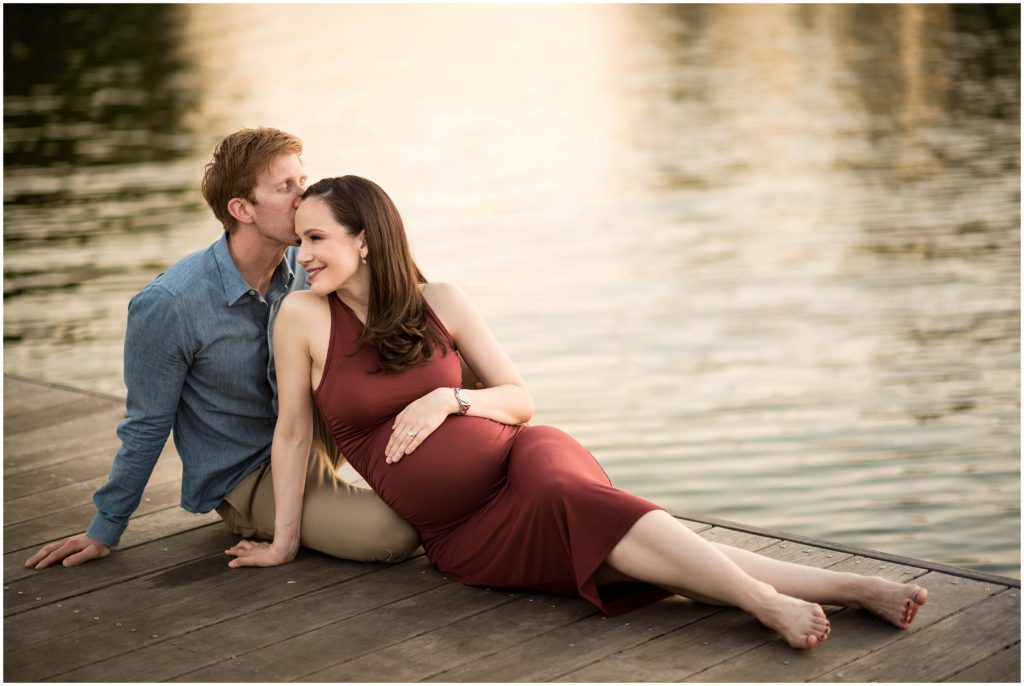 Something you notice is that the colours are bright but NOT neon. Avoid anything coral or fluorescent in colour because it doesn't photograph well and reflects terrible colours onto your face (under jaw) or your partner or baby you hold against you.
Vendors and Outfit Planning Tools
Hope these tips can help. I'll add a few more suggestions and tips in the future so stay tuned. I wanted to have a baseline of sample images of outfits for those with sessions with me in the coming weeks.
My favourite shops online are H&M, Zara, Hanna Anderson and Rylee + Cru . I also found this adorable onesie shop called KyteBaby. I LOVE the simple, classic look of a onesie/romper. If you want to learn about an adorable local shop that I love, check out Kodomo in Boston for cute kidswear.
If you book your session with me you also will get an outfit planning tool. It will link you to a lot of online retailers. From there, you can mix and match based on a colour scheme with confidence and guidance. Hope these suggestions help answer the question of what to wear for a photo session in the Spring in Boston!
If you are looking for fall Boston wardrobe suggestions, click on my blog link HERE
To sign up for my newsletter, enter your information below to get new styling tips and photography advice whenever I publish new content.