Boston Family Photographer
As a Boston family photographer, I have a lot of clients based everywhere in the surrounding suburbs. I always get a question about where to photograph. My honest answer is that I can make any space work. It's all about seeing potential and manipulating the light. However that's typically not what people want to hear. So I'm doing a new series to help show classic parks that people love as backdrops to my family sessions. First up we have North Point Park in Cambridge.
Pros and Cons
I LOVE LOVE LOVE this park in Cambridge. If you are a Cambridge resident (I am not …. my home is right on the border but I'm a Somerville resident) you will have no issues parking nearby. HOWEVER if you are like me, street parking is hard to come by. There are a few meters nearby, but I would not bank on them being available. There is a row of meters right by the playground, but there are about 20 or so and they are in high demand. Parking closer to Cambrideside Galleria or the Science Museum is a better bet. Please see a map that I've put together below.
Now onto the pros. I love this park because there is so much to photograph. There is a mix of city (hello Zakim bridge in the background and all the glass tech buildings nearby) and city park with a playground for the kids to play in as well. I tell parents that it's up to them how they want the session to go and look. I can photograph anywhere. Talk to your partner and agree on your favourite aspects of the park (and any dislikes!) as this is all important information I need to know ahead of time. Communication and education is key. If you have any questions ahead of time, don't hesitate to ask.
Parking
Here is a map for parking. The red marks indicate street parking meters and these are the walking directions to the North Point Park from Cambridgeside Galleria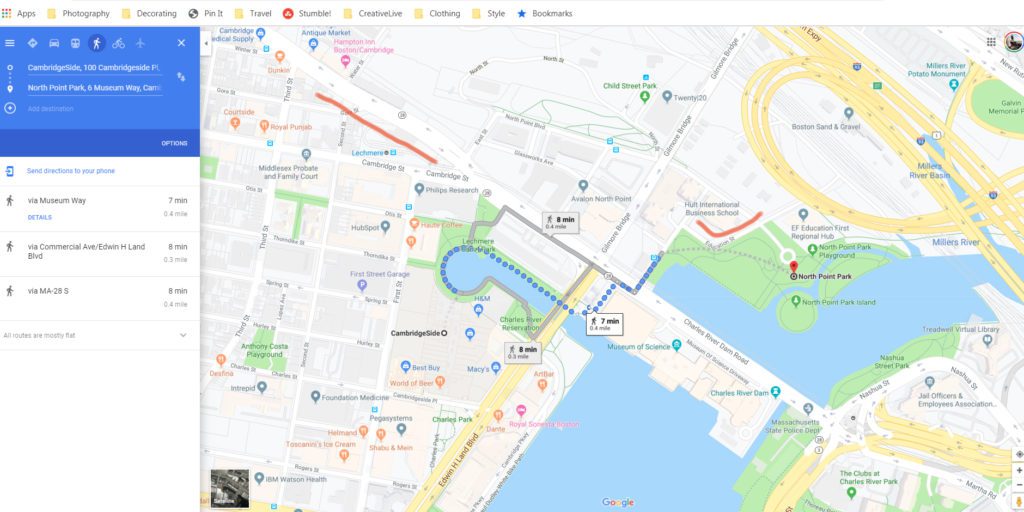 Background choices at North Point Park for your family session
I usually begin or end with the playground. You have to know your child though. Will they see the playground and never want to leave? That will put a wrench in the session if that's not what you had in mind. Just know yourself, know your child and have realistic expectations. When I first began family photography I would always ask this question and parents would say their kids are fine, but the kids ended up throwing tantrums when forced to leave. Since then I have stressed that this is an important thing to consider before even picking a location. If it will be a problem, let me know and we will meet some place FAR AWAY from the playground. The reward might be to end there.
Playground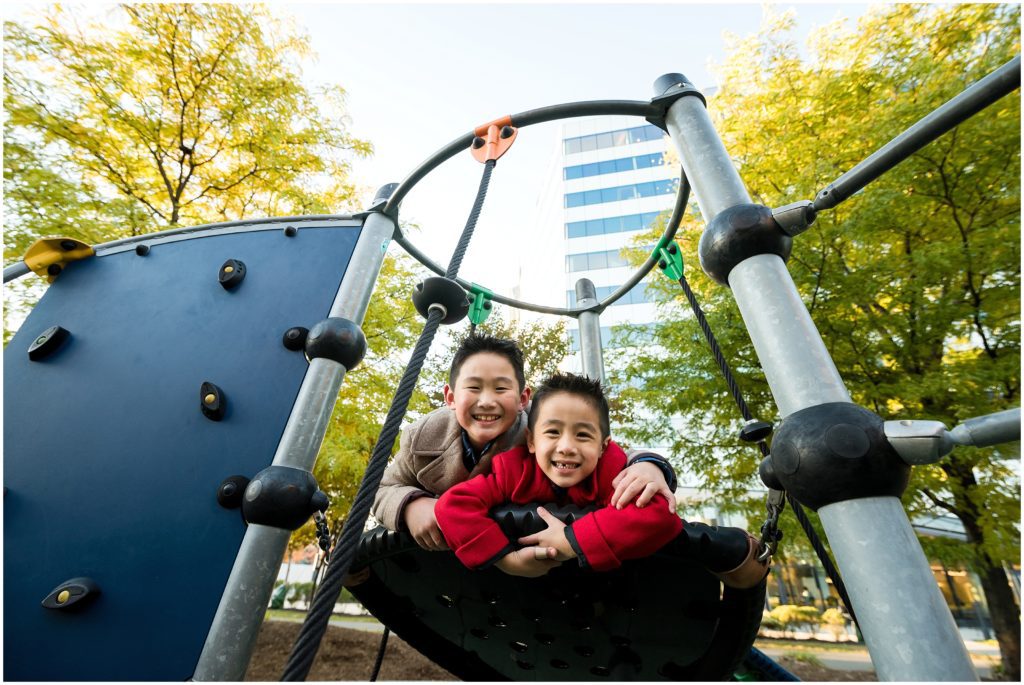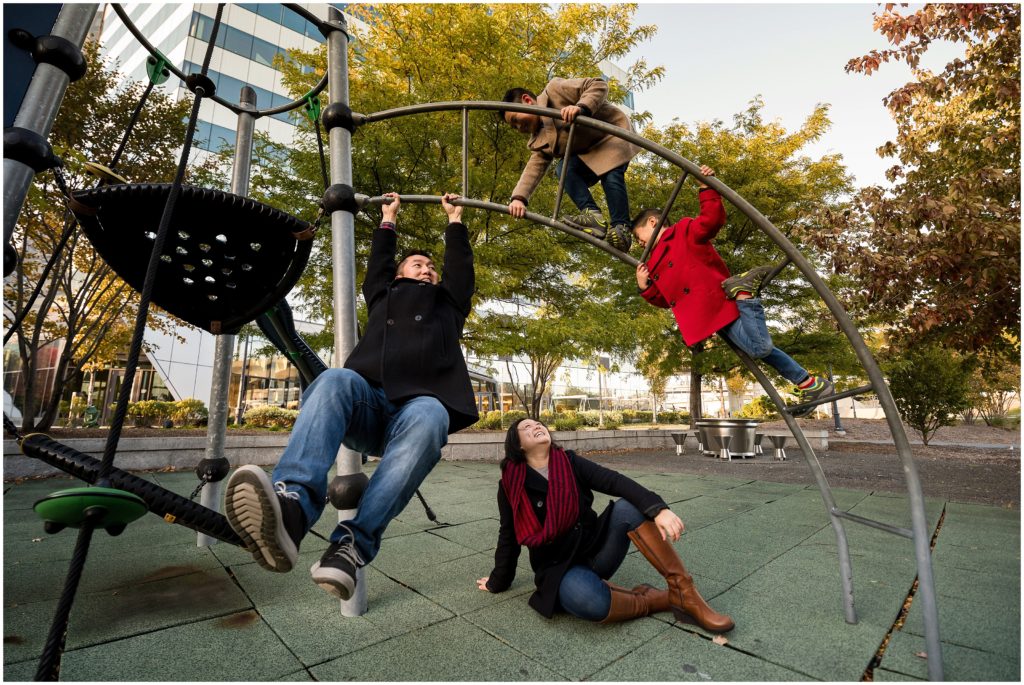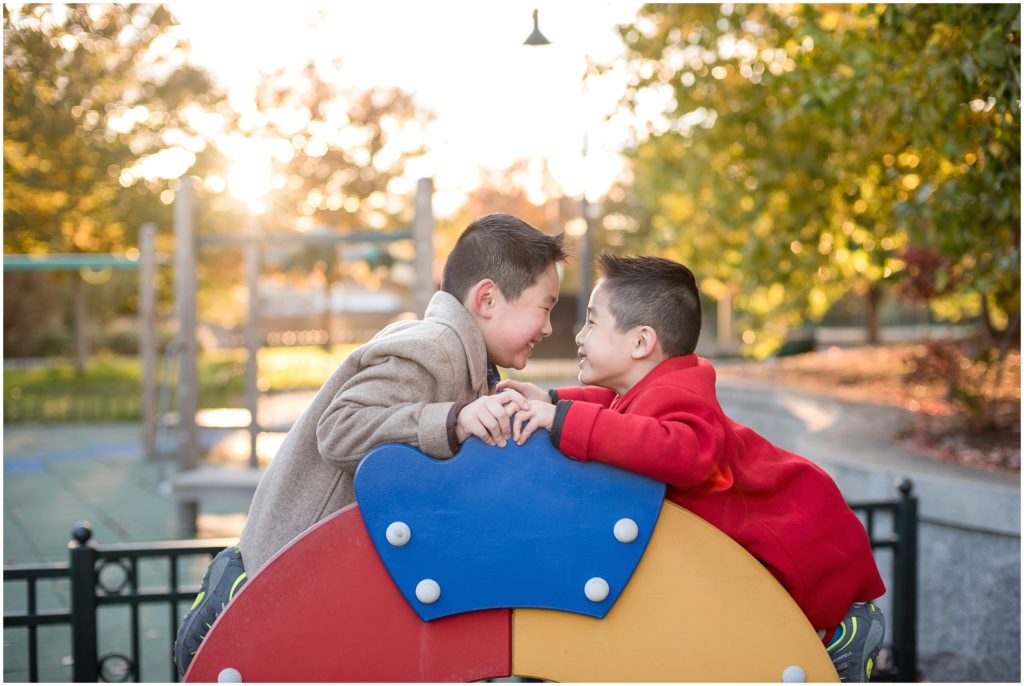 Fall Foliage / Greens trees
The issue with city living is that park space is hard to come by. There are some great trees in this park that turn a vibrant shade of red and orange during the fall season. It's super green with weeping willows during the summer months too.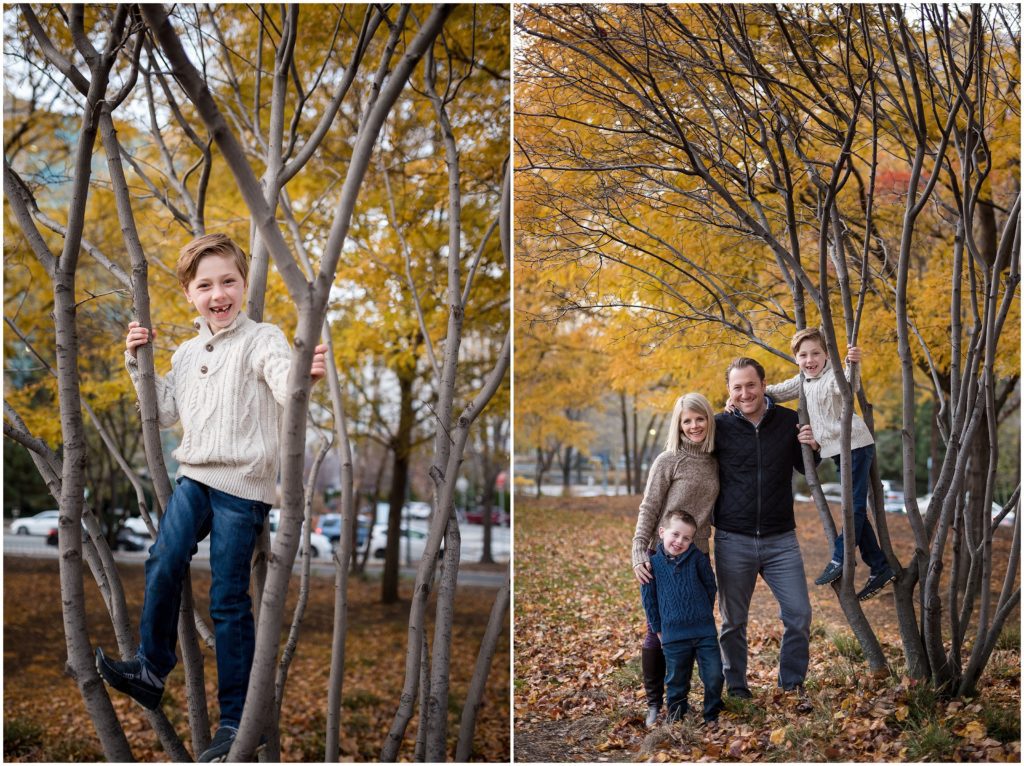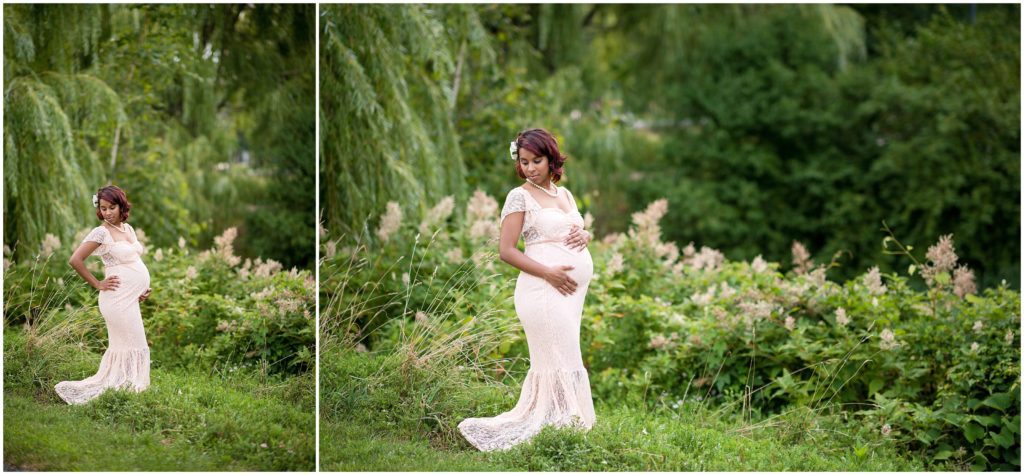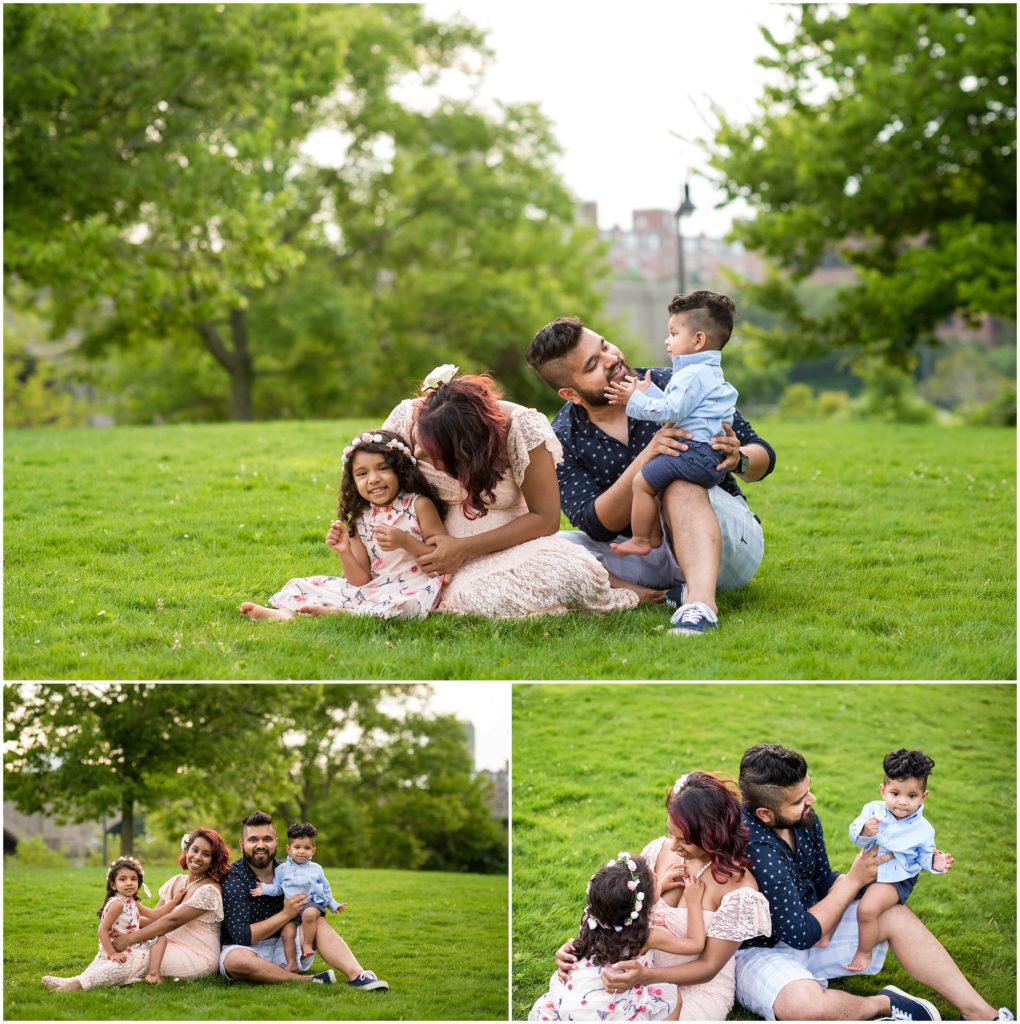 Zakim Bridge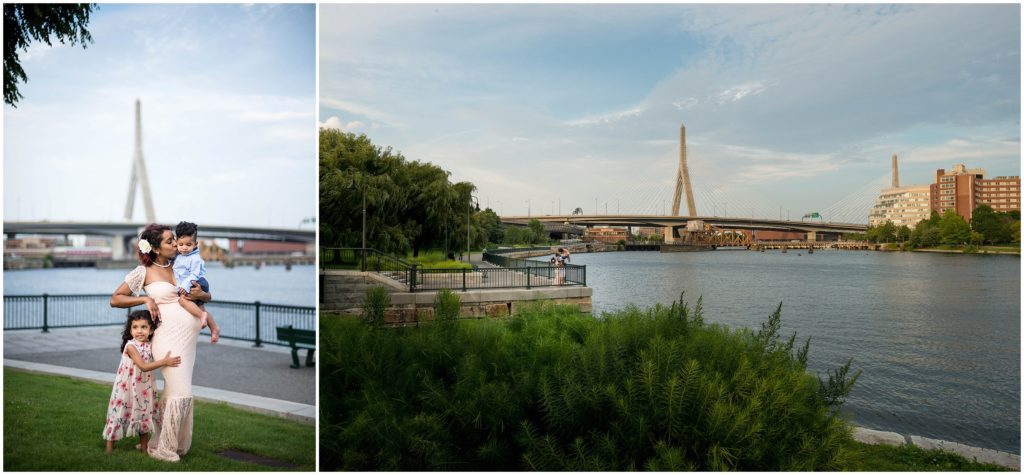 The Docks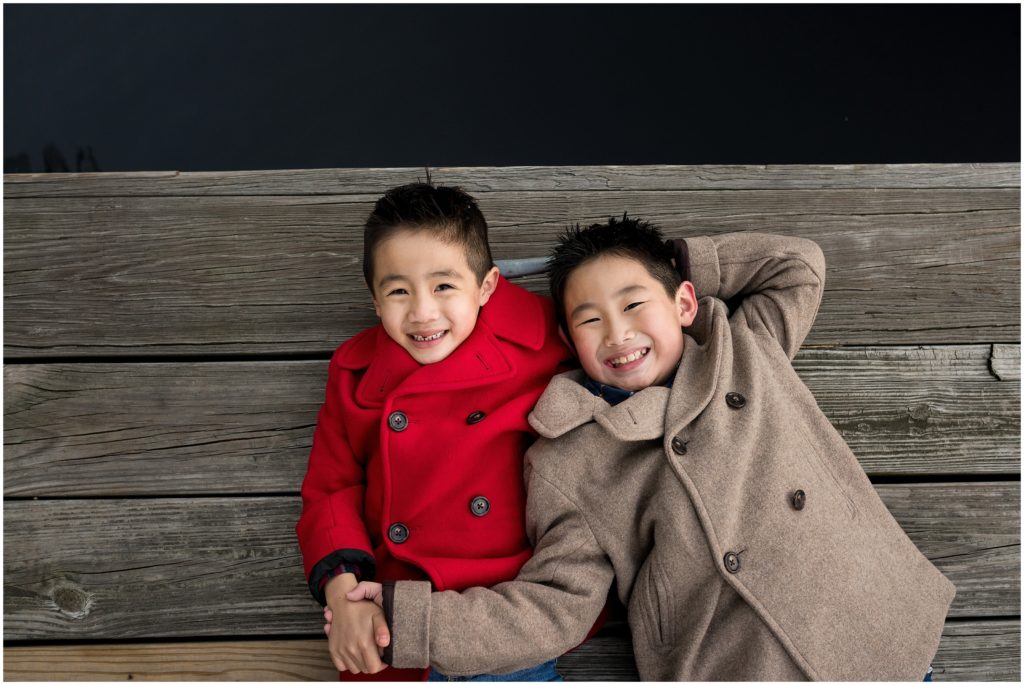 Rock Structure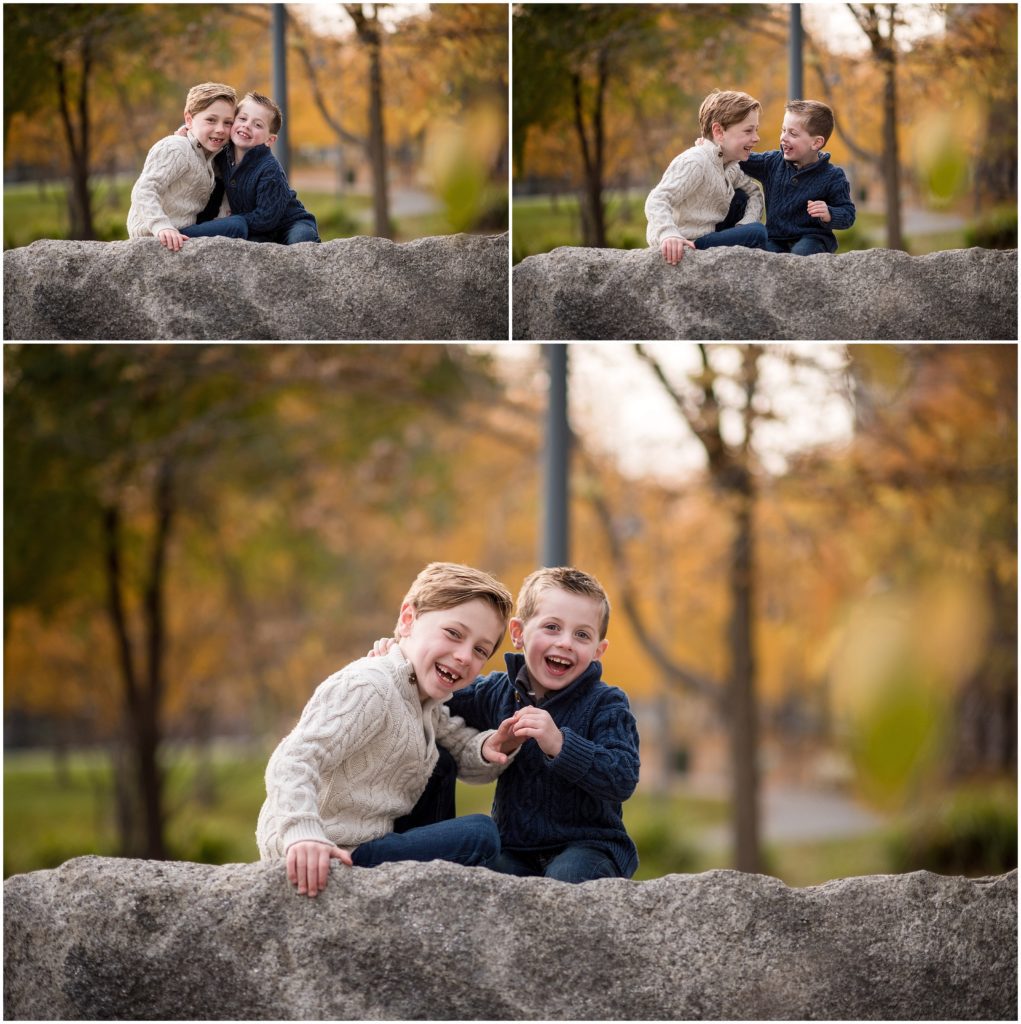 In Summary for North Point Park family photography
I usually aim to start at the parents' favourite location first because that important family photo I get in the first 5 minutes of the session because it could go downhill quickly as children lose attention span. Then we hit another 1-3 spots depending on how the kids are. I let them dictate the speed at which we move. I used to always have a preconceived notion of how the images will look, but I learned pretty early on that it will only lead to failure and disappointment. I now just look to the family to lead the session and just prompt play and games.
Guidance
Details that guide me for each session:
Outfits – I want a general idea of how you will dress (a photo will do!) as this guides the mood of a session. If I see you walking up with classic clothing in signature New England colours, I'm likely not going to ask you to roll around in the dirt and be silly! Bohemian outfits will guide me to be softer with posing and less eye-contact with lots of interaction and peaceful body language
Your personalities – I can generally gauge early on if a family is playful or more conservative. Do let me know ahead of time too what you are up for. I don't force my ideas onto anyway. I let families guide me. The more you communicate, the more the images will be in line with your wants
Hair – awesomely coiffed folks are more urban to me and I'm going to do things a little less conventional. But it will be balanced by outfits, so make sure you're not communicating two different messages!
Ages of your children – kids under 4 have short attention spans. I cannot pose or direct as much. Once they hit 5 or 6 I can direct and pose more to make use of shapes and backgrounds and architecture! Just let go of expectations when you have a little one. I can get those cute smiles and giggles, just don't point at the camera and tell them to look at me. Then I have a parent pointing and mouth at the camera and a confused looking child. It just doesn't work. Listen to my prompts and I'll get the laughs
Hope these tips can help you choose if North Point Park is perfect for your family's photography session in Boston. Let me know if you have any questions. You can always reach out using my contact form and my email is on my website's cover page as well.
Bella Wang is a Boston family and newborn photographer
For a Boston Public Garden family photography session, click HERE