New Hampshire Wedding Venue
When searching for their dream NH wedding venue, Amanda and Charlie knew they wanted to have beautiful views coloured fire red and orange. It's always tricky to plan for an outdoor wedding in New England given the weather. However, I think the rewards are definitely worth the risk as you can see in their wedding photos below. Both Charlie and Amanda love the outdoors and hiking, so it was a given that they would want this to be central to the venue they chose. They found their dream wedding location in Southern New Hampshire: The Grand View Estate in Jaffrey, NH. Mount Monadnock is the mountain in the backdrop for the ceremony photos. If you're searching for a Barn Wedding in NH, this might just be the perfect place.
Barn Wedding in NH
With the rolling hills and gorgeous vistas, The Grand View Estate really lived up to its name. The main building where the reception and dancing were to take place is, in fact, an old barn. It was an actual working farm from the 1800s and the details are still present in many aspects of the space. The house where all the preparation took place is a brick building with 6 bedrooms and 8 baths. The venue can accommodate weddings of up to 130 guests with the ability to add a tent on-premises to allow for more wedding attendees. From my basic research, it seems like great value for what you get and the reviews are quite stellar. If you're searching for an affordable New Hampshire wedding venue, then I would check out The Grand View Estate in Jaffrey, NH.
Though the space can be described as rustic, it doesn't take much extra decorating to make it look polished and very chic. Check out what Amanda and Charlie were able to pull of with their catering team at Stage Restaurant from Keene, NH. Definitely one of the most beautiful weddings I've been a part of.
Old Farm and barn wedding venue
The preparation was done in the old brick building just a few yards away from the rustic barn. Here, groomsmen and bridesmaids were able to keep hidden from each other as they got ready. What I loved about the space is that the bridal prep area is bathed in gorgeous window light with gold accents and cream walls. The groomsmen space is decorated with dark wood, rich plaid carpet and comfy leather chairs. It helps to set the mood for the prep photos and something every wedding photographer looks for. This venue made it very easy for me.
Amanda got ready with her girls and her mother in the bridal suite upstairs. It was a picture-perfect space that also opened onto a patio surrounded by trees with fall leaves.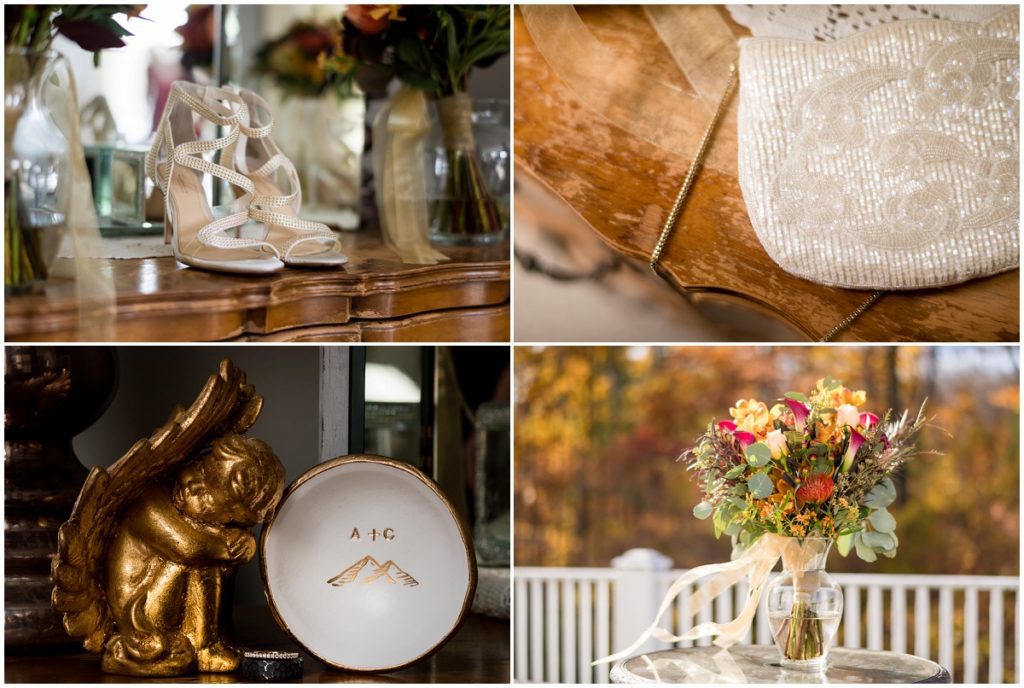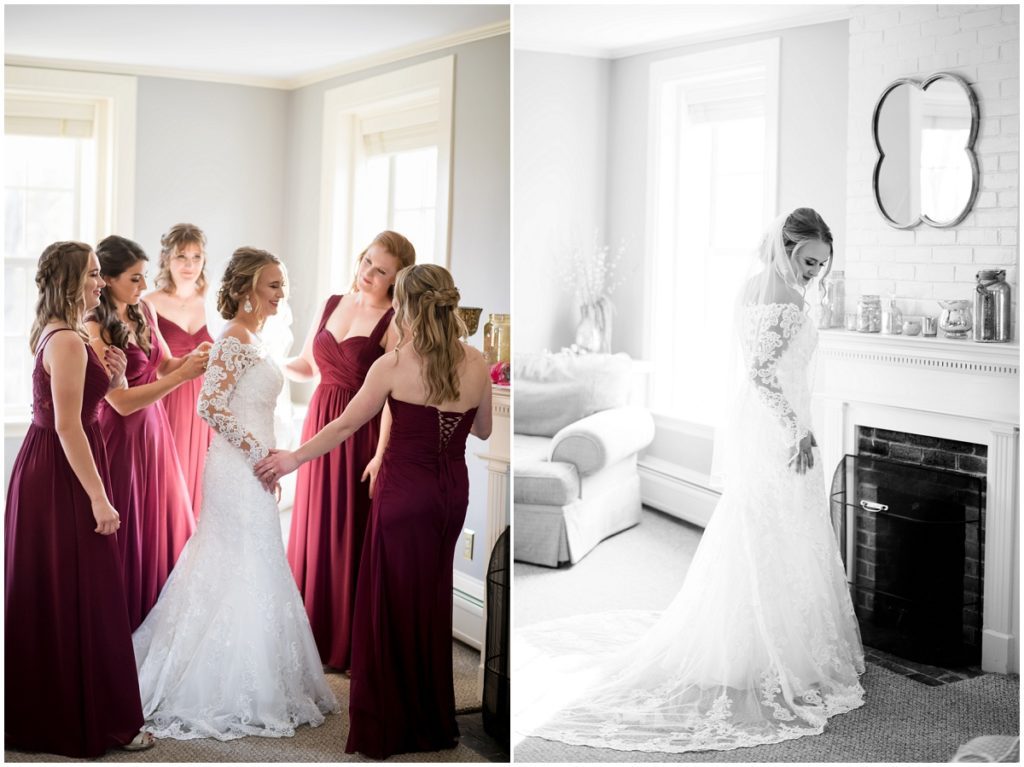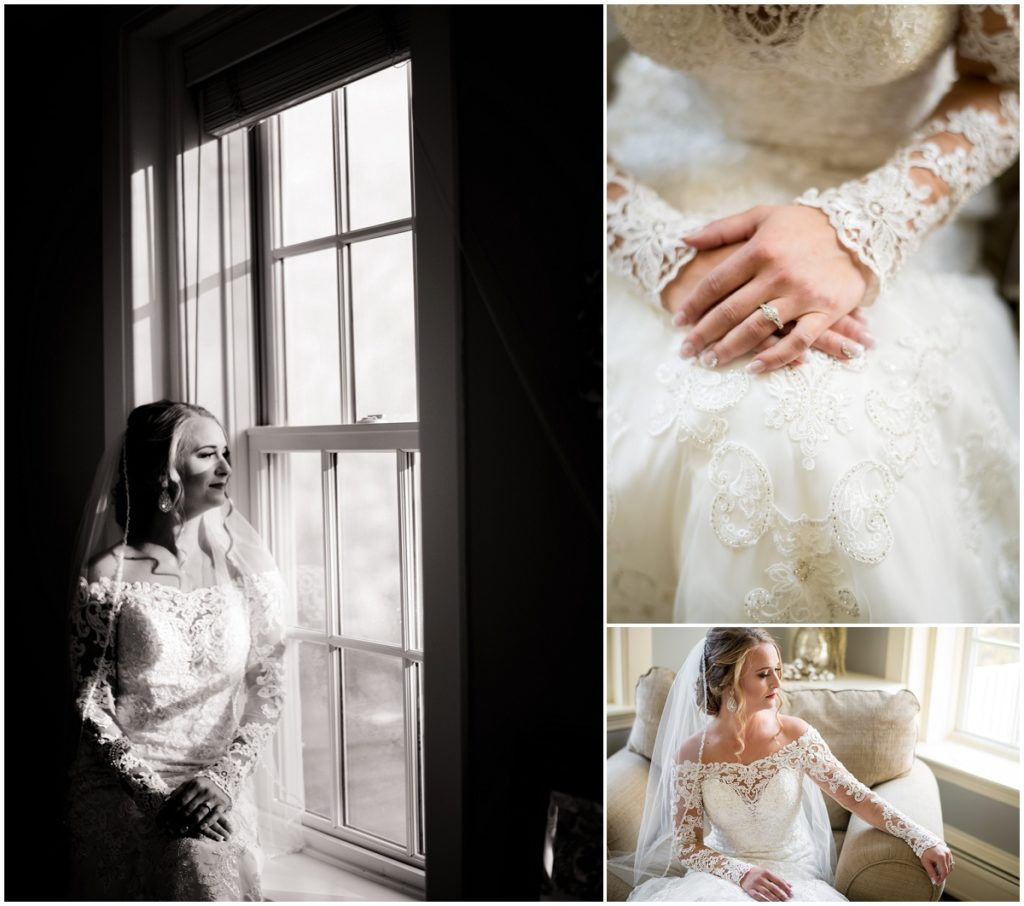 The groom and groomsmen
After photographing the ladies getting ready, I headed downstairs to where the guys were gathered. Amanda gifted Charlie an exceptional bottle of bourbon alongside a Blanton's Bourbon display. I had to get a photo of it.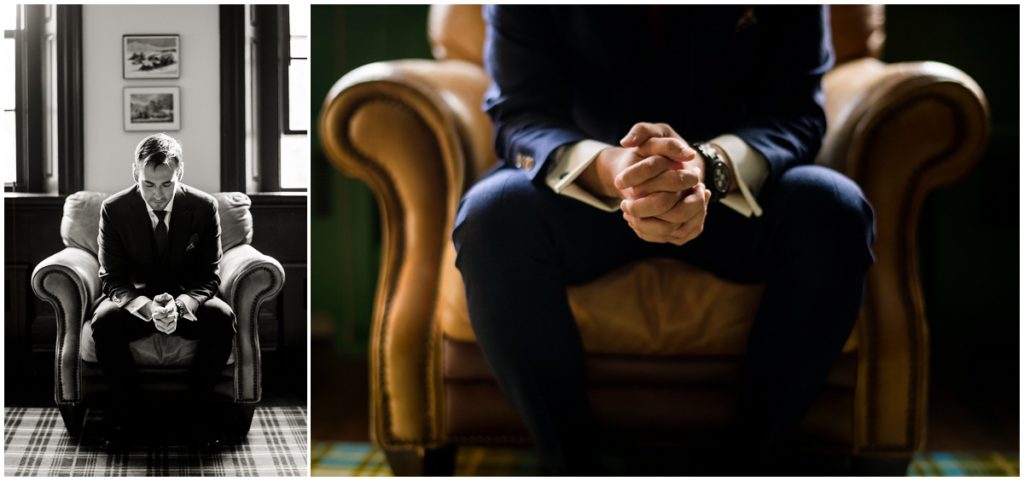 Rustic Barn Decor
I had a moment before the ceremony to capture the barn decor undisturbed before guests were seated.
Mountain View Wedding Ceremony
Then it was time for the ceremony with the sweeping views of Mount Monadnock. Amanda and Charlie were so lucky. The leaves were hanging on for one last weekend in late October. The Sunday right after this Saturday wedding, it rained so incredibly hard that the leaves were gone. If the rain happened a day or two earlier, this wedding would not have been as glorious a vision as it was. The sun was shining down on this happy union.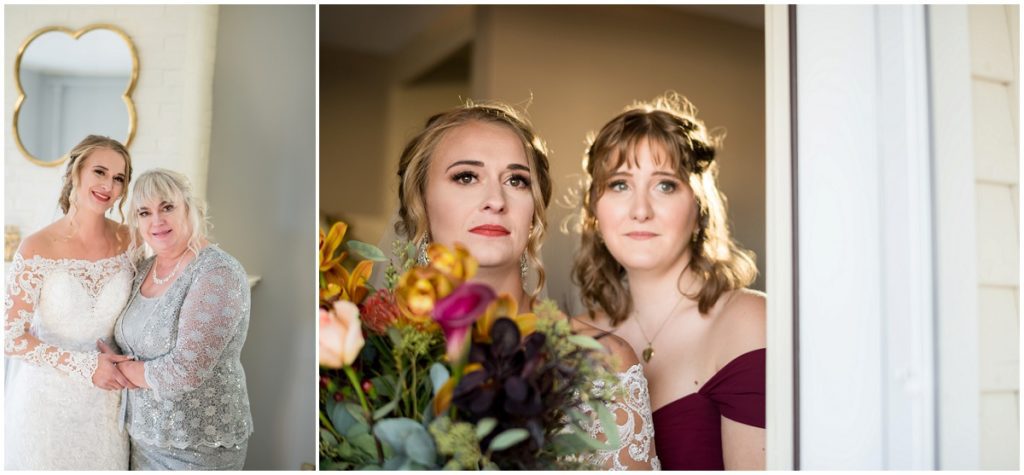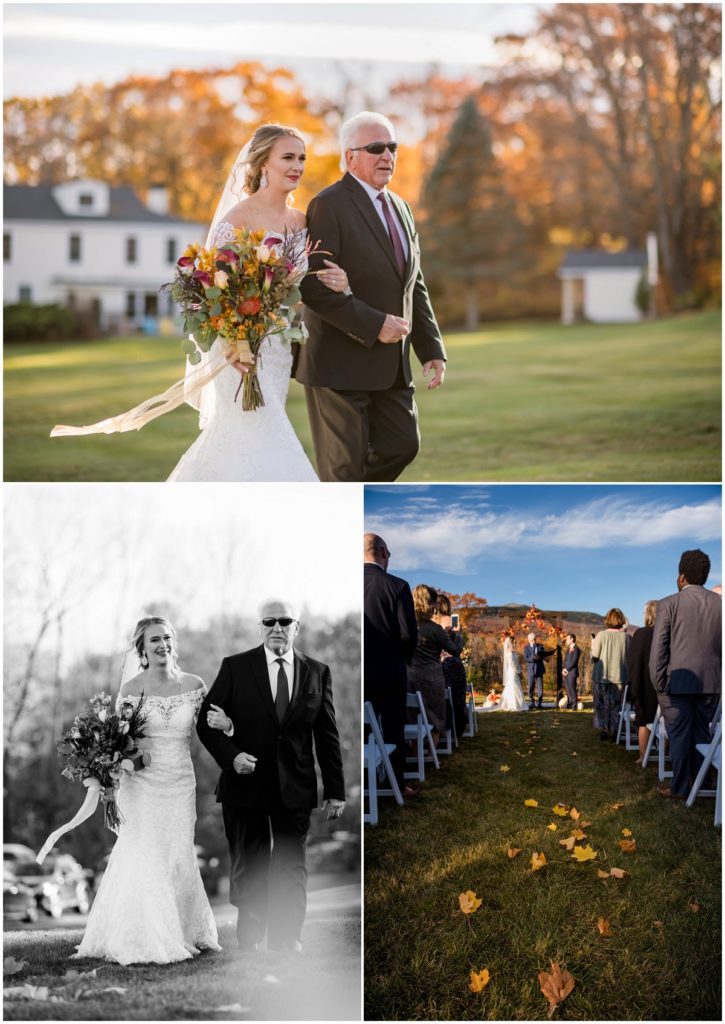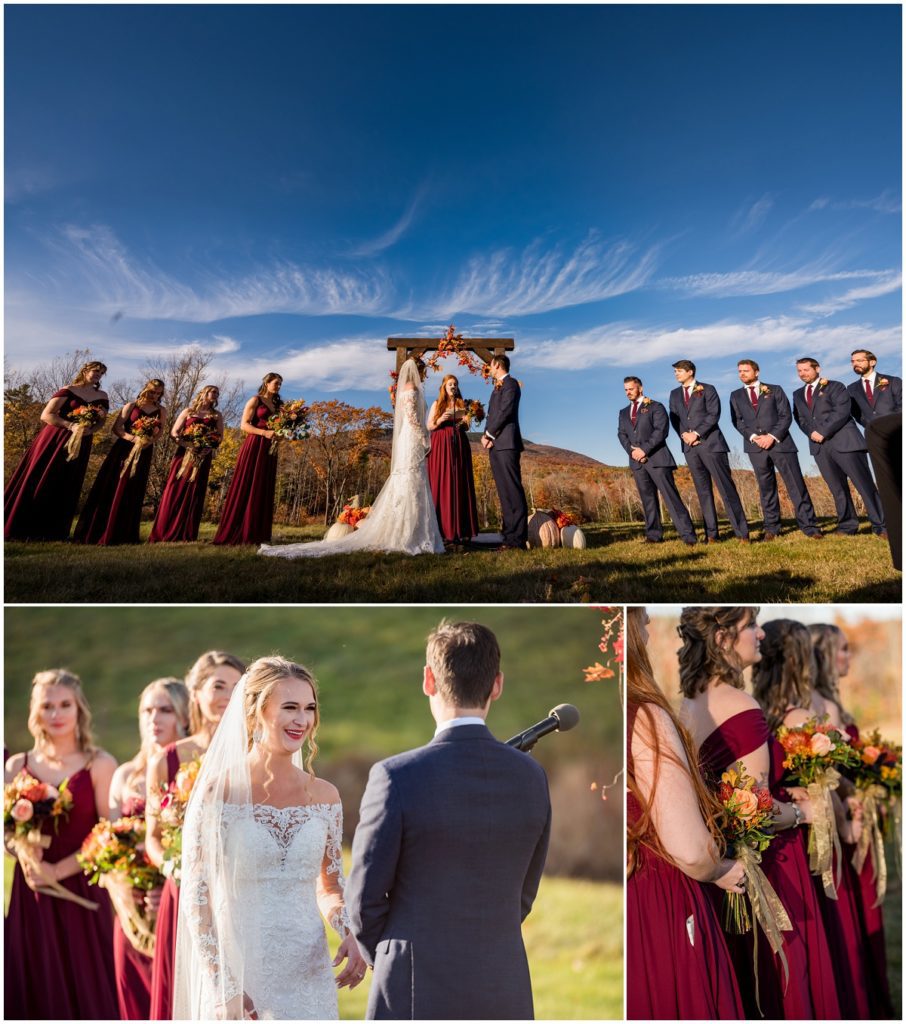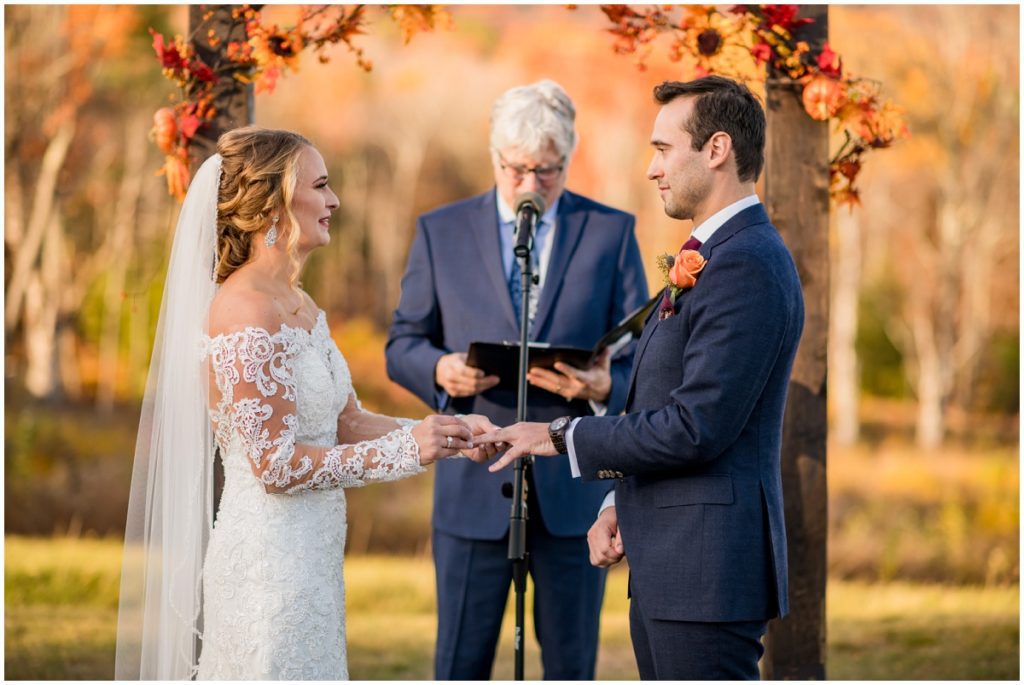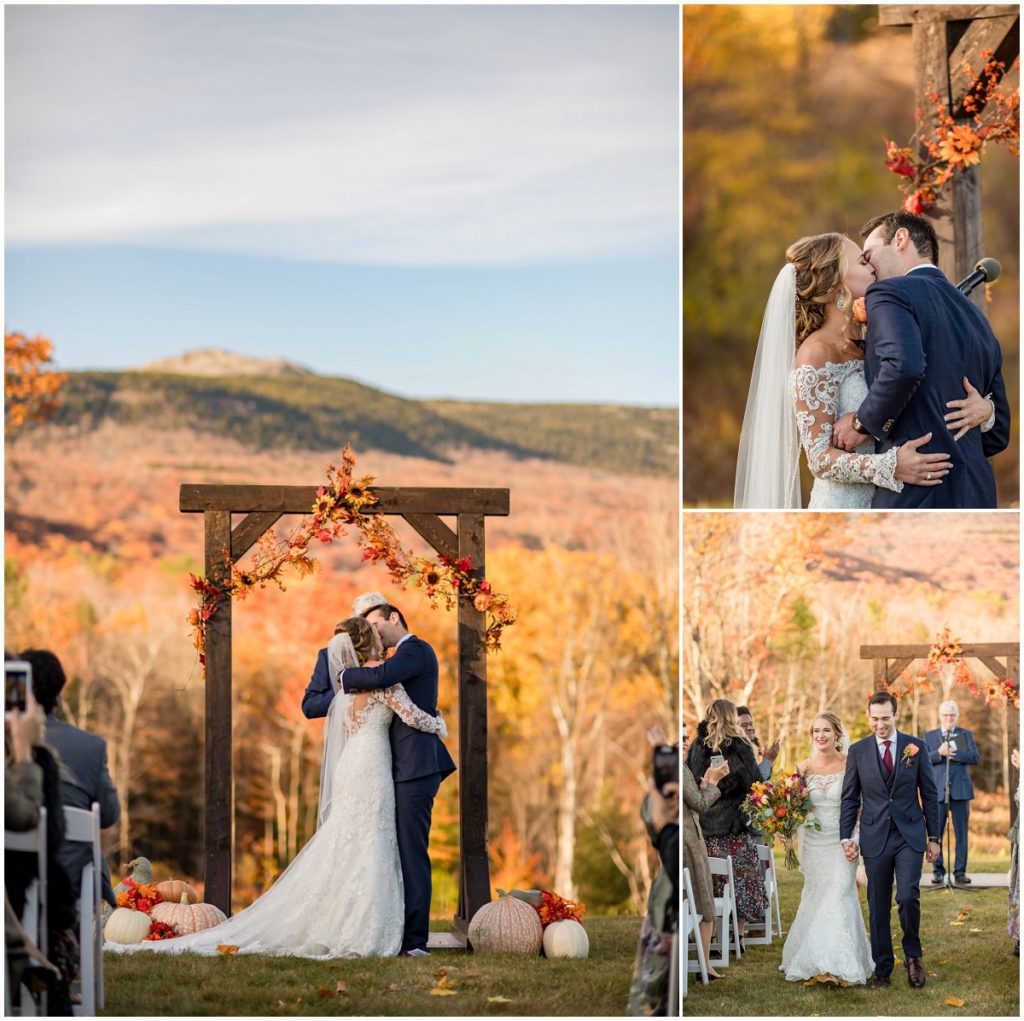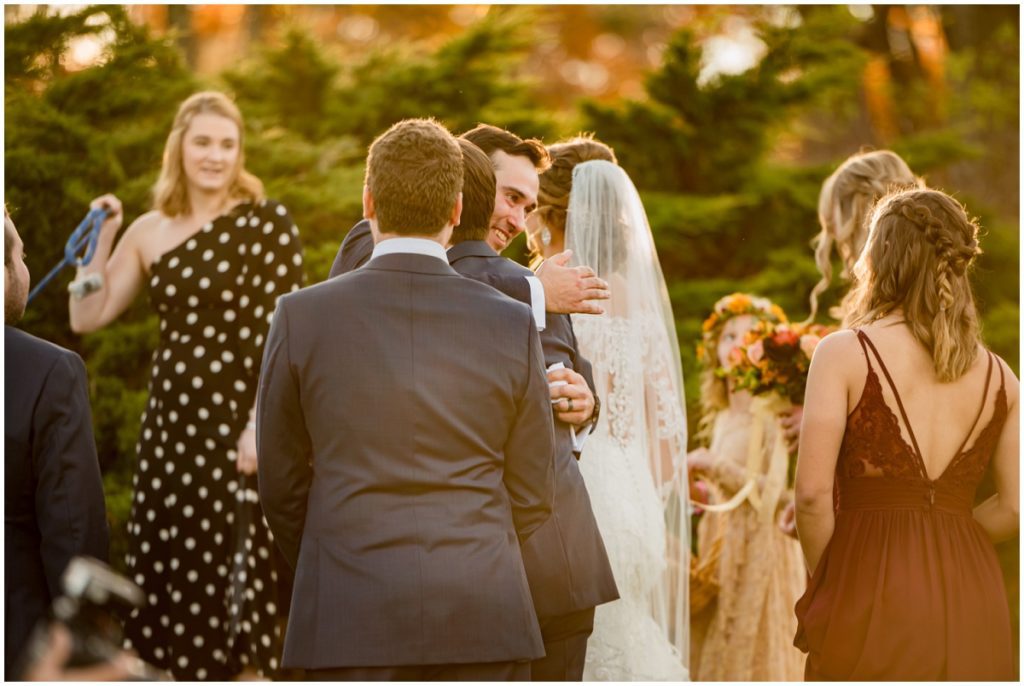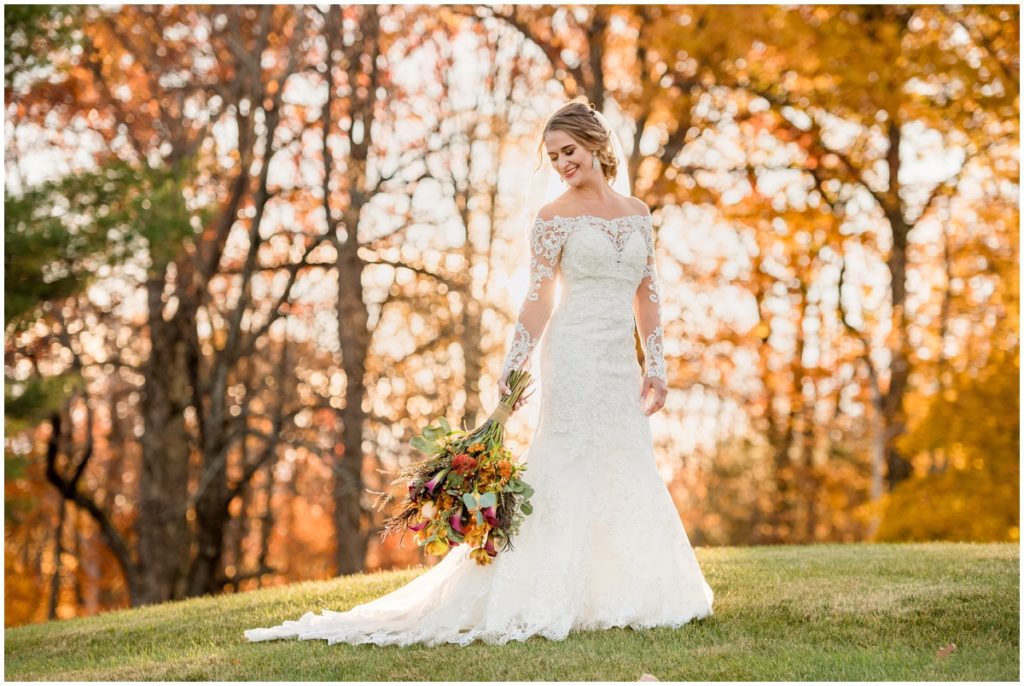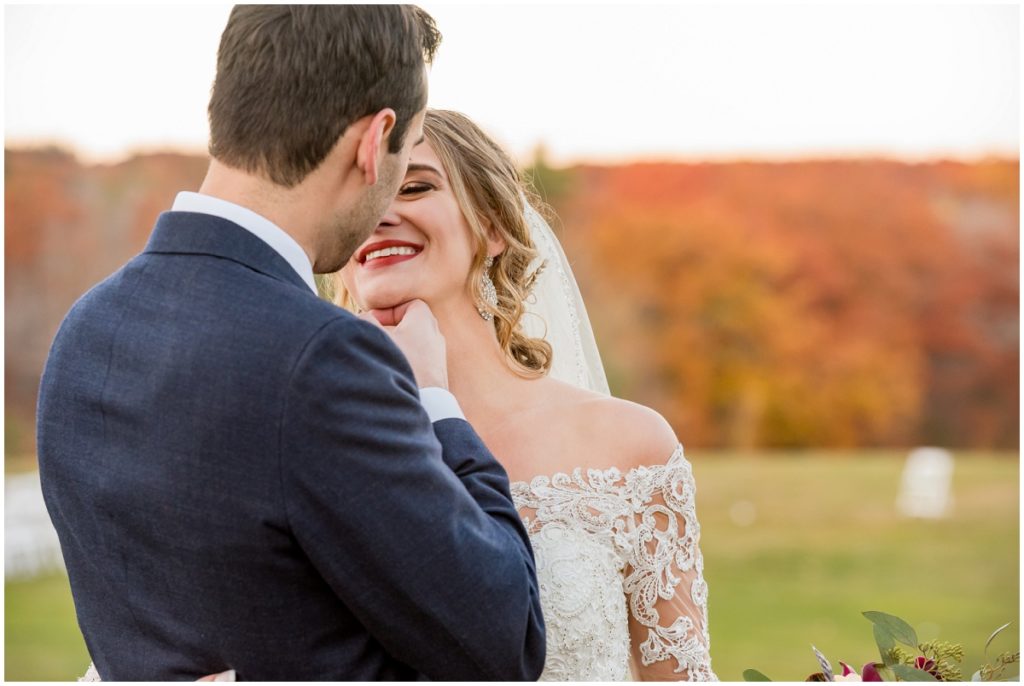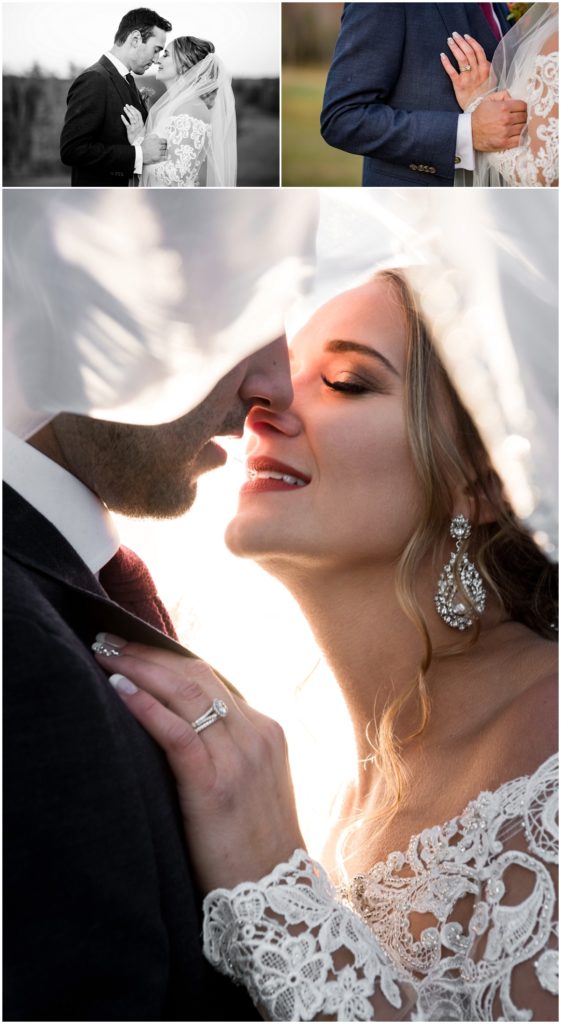 Barn Wedding in NH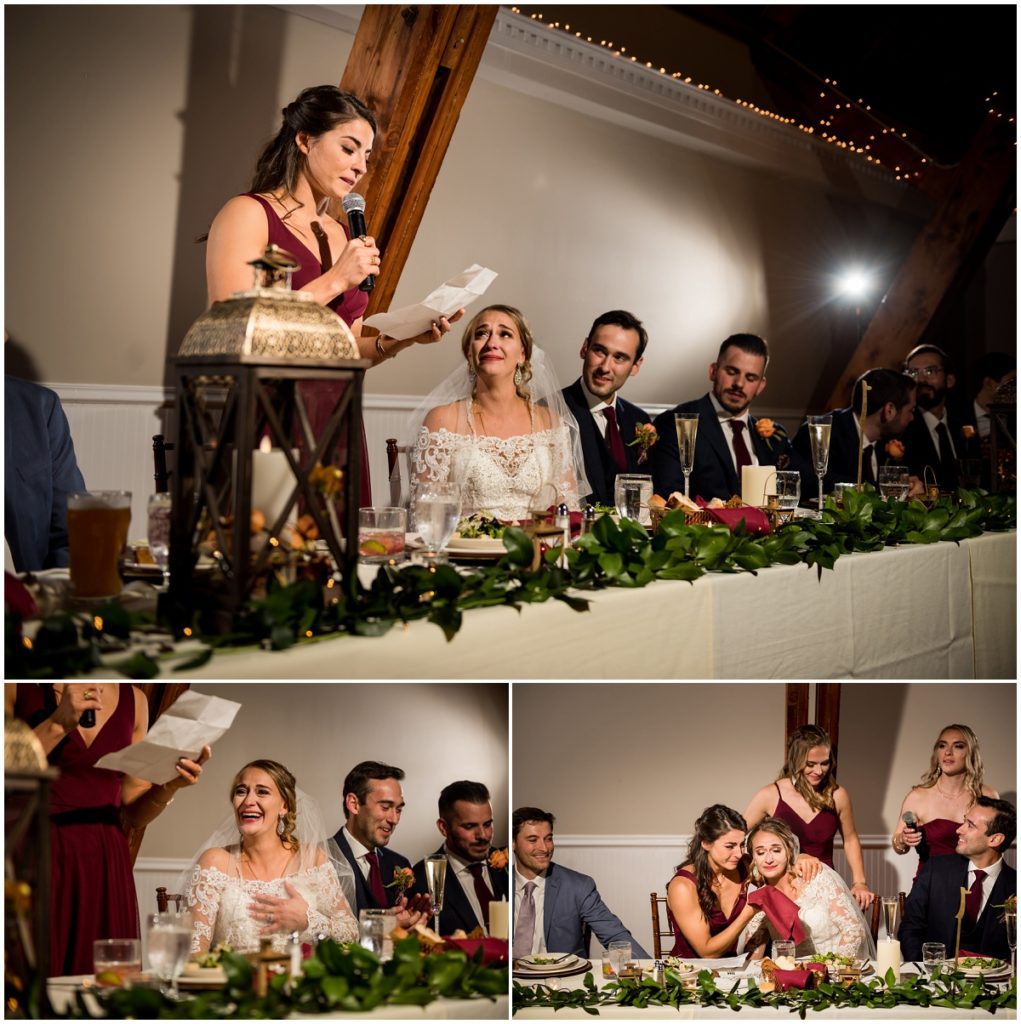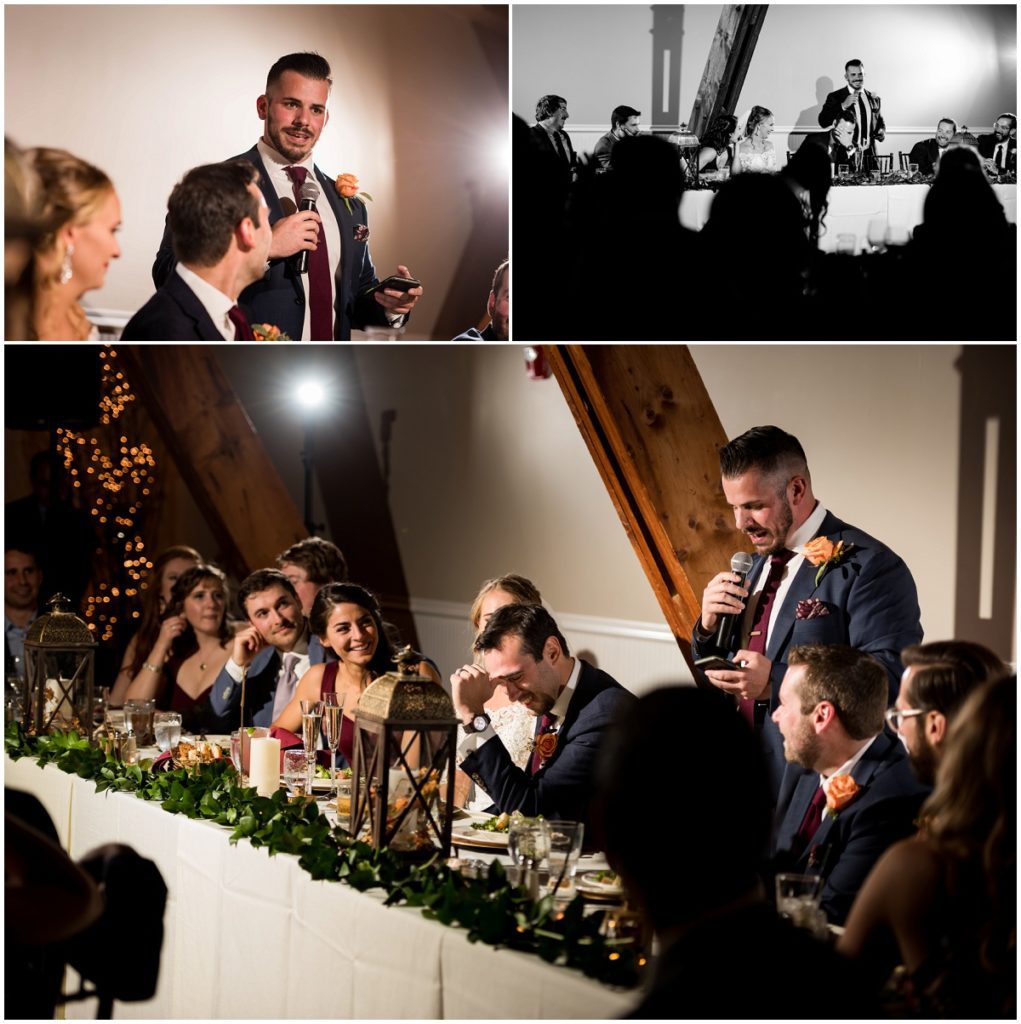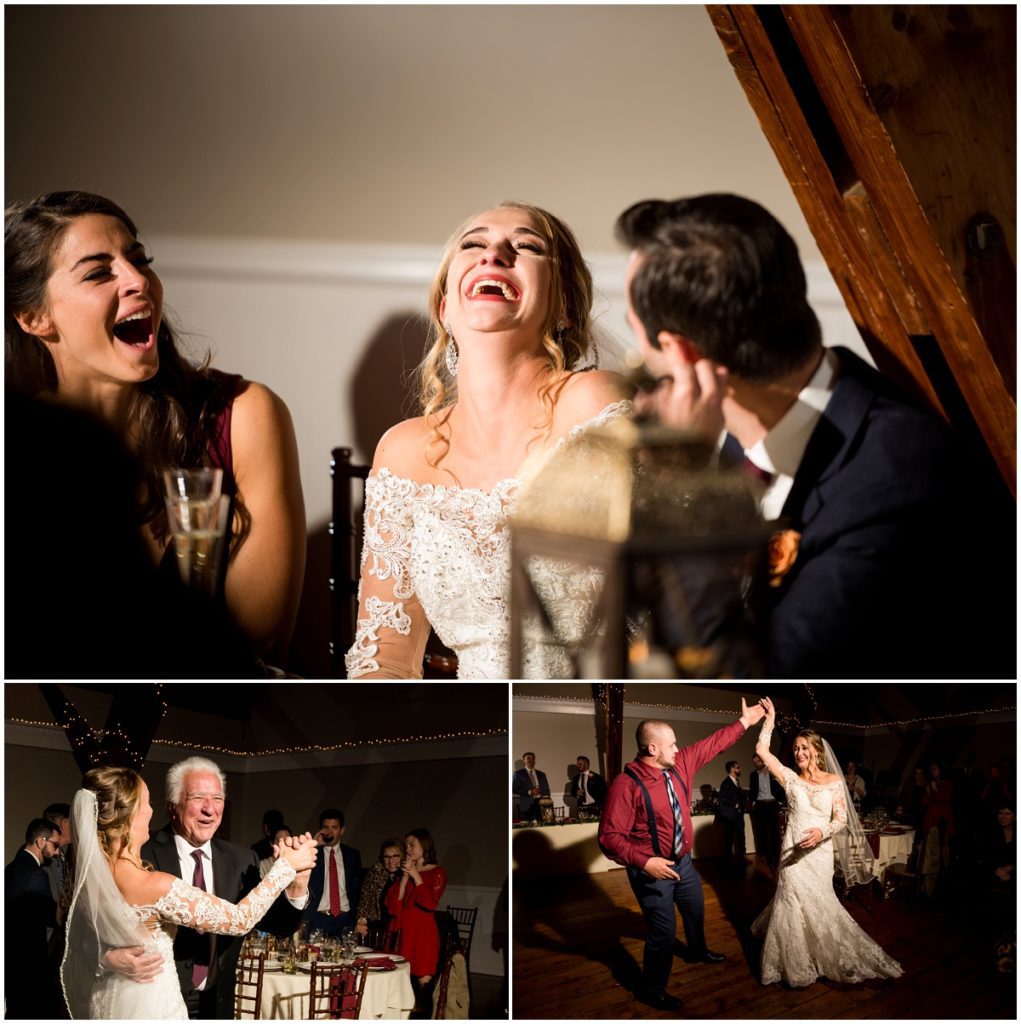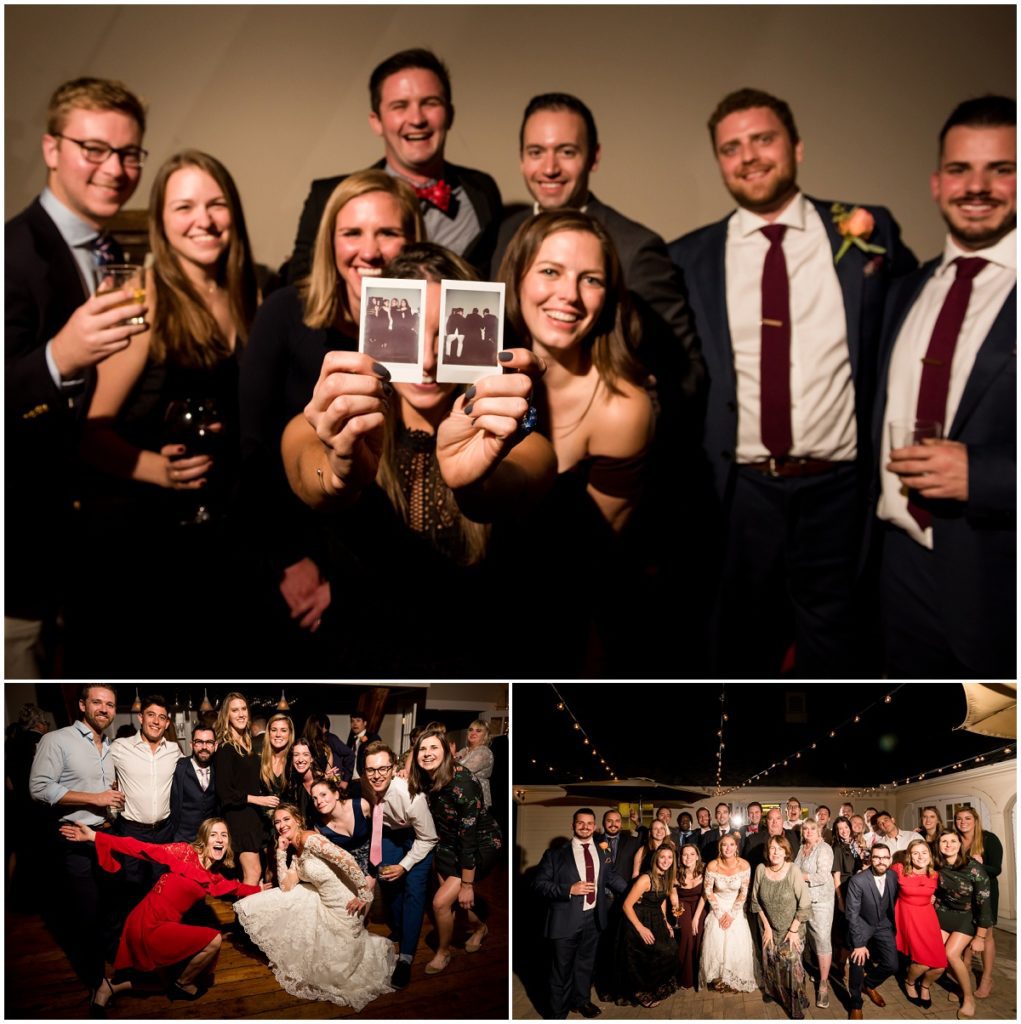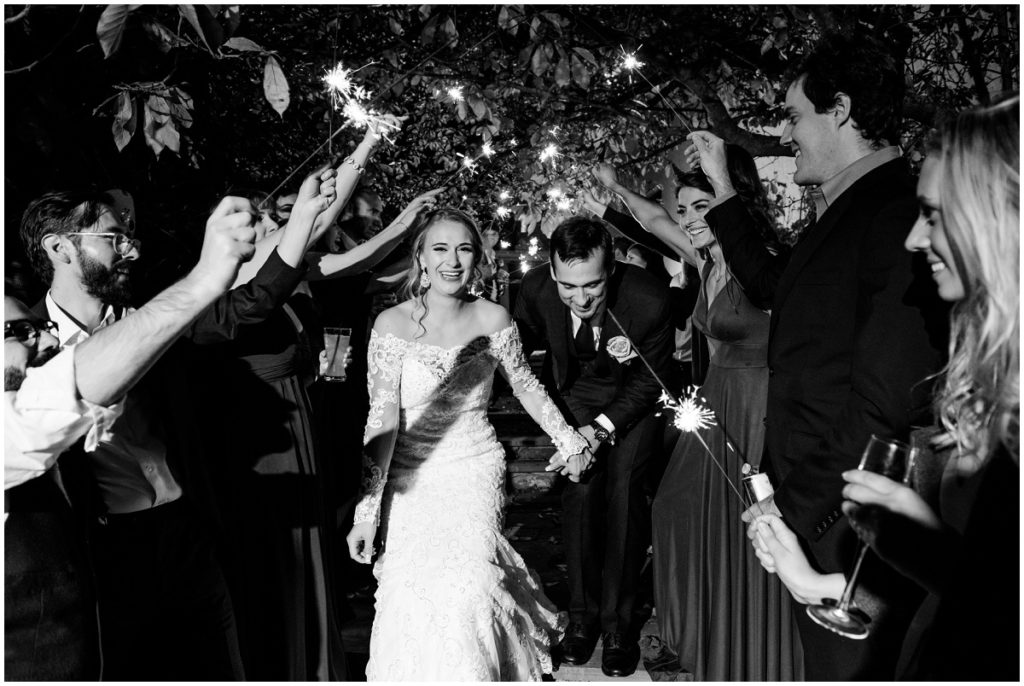 NH Wedding Vendors
A special thanks to all the wedding vendors that made this night possible:
Venue: The Grand View Estate, Jaffrey NH
Vicky Smith Artistry (hair and makeup).
Aaron Topfer (DJ)
The Saxy Chef (Cake Artist)
Marry and Tux Bridal in Nashua, NH ( Wedding Dress ) brand Morilee
The Company of Flowers (Florals)
Speir and Mackay (Suits/tuxes)
Stage Restaurant (Catering)
Additional Barn Weddings in NH
I'll be sharing another link here focusing on Barn Weddings in NH. Please stay tuned!
For a barn wedding in Maine, please check out this wedding at Granite Ridge Estates.