Boston area wedding venue
Catalyst restaurant opened in 2011 in Technology Square near MIT in Cambridge, MA. Its soaring ceilings make for a dramatic interior to hold an intimate wedding and ceremony. If you're in search of a Boston-area restaurant wedding venue, maybe check them out. The restaurant has many interesting features that make it fit an industrial-chic category including exposed ducts, high loft-like ceilings, reclaimed barn board on its walls, hand-blown glass light fixtures and even a two-way fireplace. It's perfect for an intimate wedding setting. If you book the smaller chef's dining room, you even get views of a semi-open kitchen.
Restaurant Wedding Boston
Restaurant weddings are such a fun and modern idea. You just know the food will be good because that's their specialty. There is easy to access parking nearby and it's location is just steps from the T. It's a much more relaxed environment perfect for smaller weddings like Cindy and Henry had.
Cocktail hour was a hit with the guests and the evening ended with a donut wall. Donuts were catered by Blackbird Donuts . I can attest to the fact that the donut wall display was absolutely swarmed as soon as guests caught wind of it. What a unique way to incorporate their love of donuts into the wedding.
Cambridge MIT wedding photos
Cindy works at MIT so it was fitting that we did the wedding portraits in and around the area. Cindy and Henry are some of the nicest people you'll ever meet. They were fun and easy going and took all of my suggestions. We wandered around the city for just over an hour before the tea ceremony was scheduled to begin back at the restaurant. It's basically a dream for photographers to have a full hour to explore spaces and create fun images without the pressure of family and guests trying to vie for the couple's attention. This way we could do all of the couple portraits and they were free to enjoy cocktail hour and the reception without having to worry about photos once the party began.
I also suggested a rooftop garden in MIT for additional photos. Those are the ones taken when the rain snuck up on us. We knew it was going to rain, but we lucked out that the downpour lasted when we had shelter.
Check out their fun wedding photos. I love capturing the couples' vibe and energy without smothering them. I don't like to boss people around and my sessions are all about collaborating. When I'm in the zone, I love to bounce ideas off my couples. When a couple embraces the ideas without expectations… well… it allows me to do my absolute best work. Thank you Cindy and Henry for trusting me!
If you want to read more about them, they have the cutest wedding website that includes a story of how they met. Let's just say the story ends with "It was because Benry had finally found his sunshine."
Boston area urban wedding photos
Please enjoy their urban Boston backdrop photos.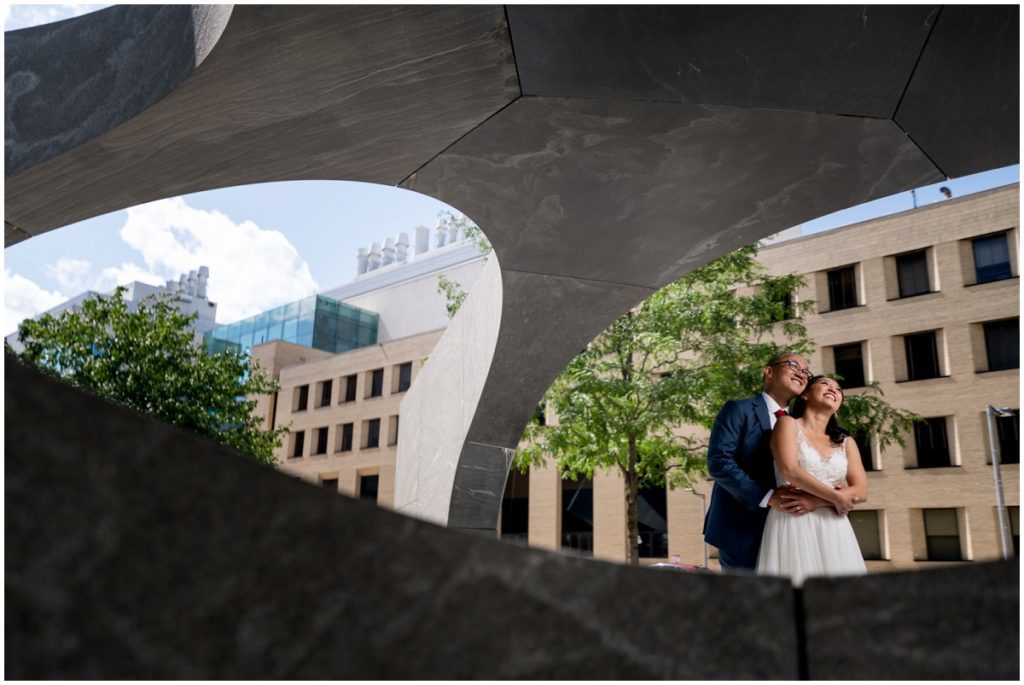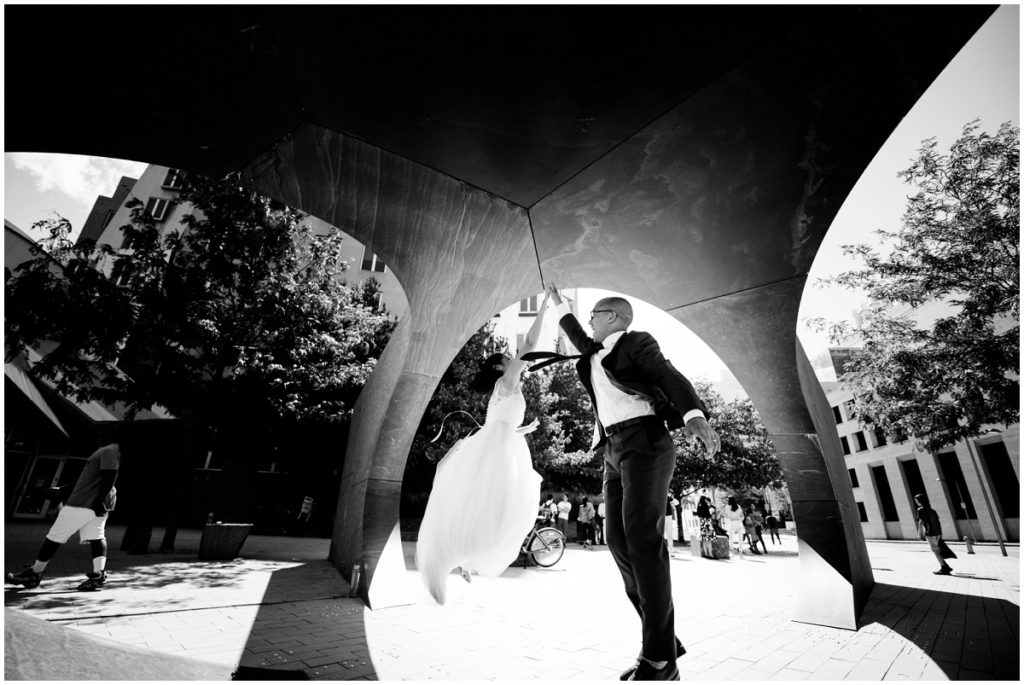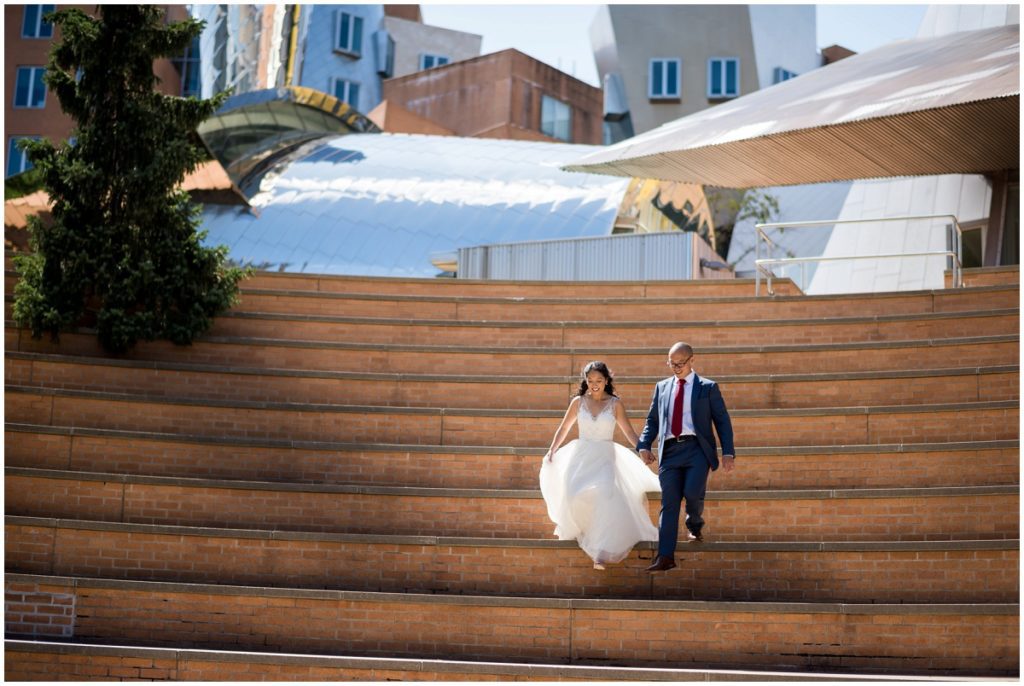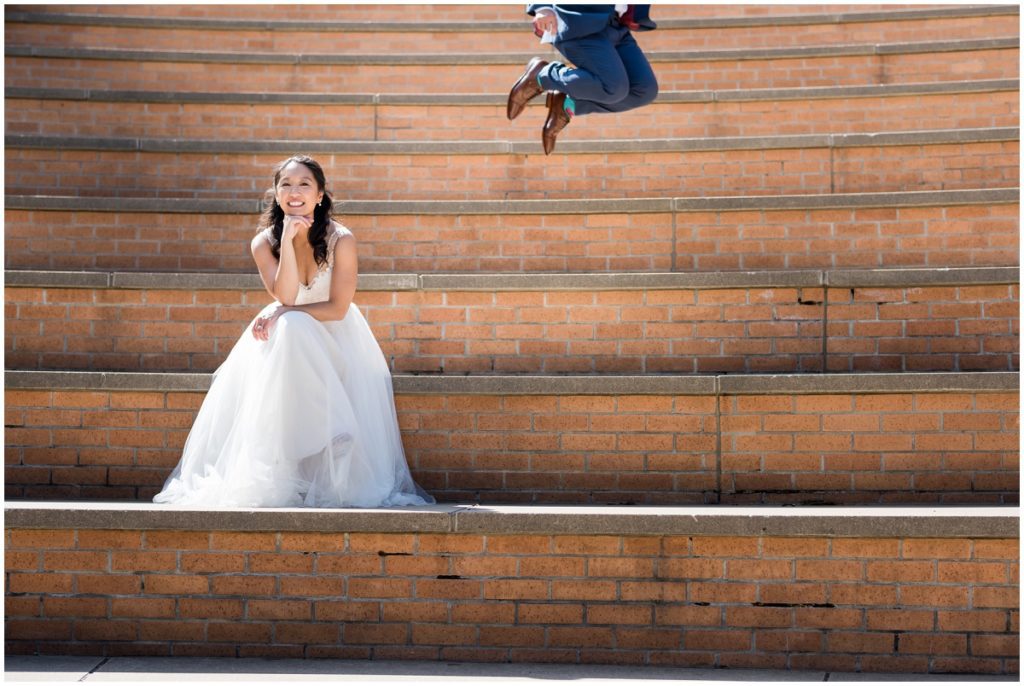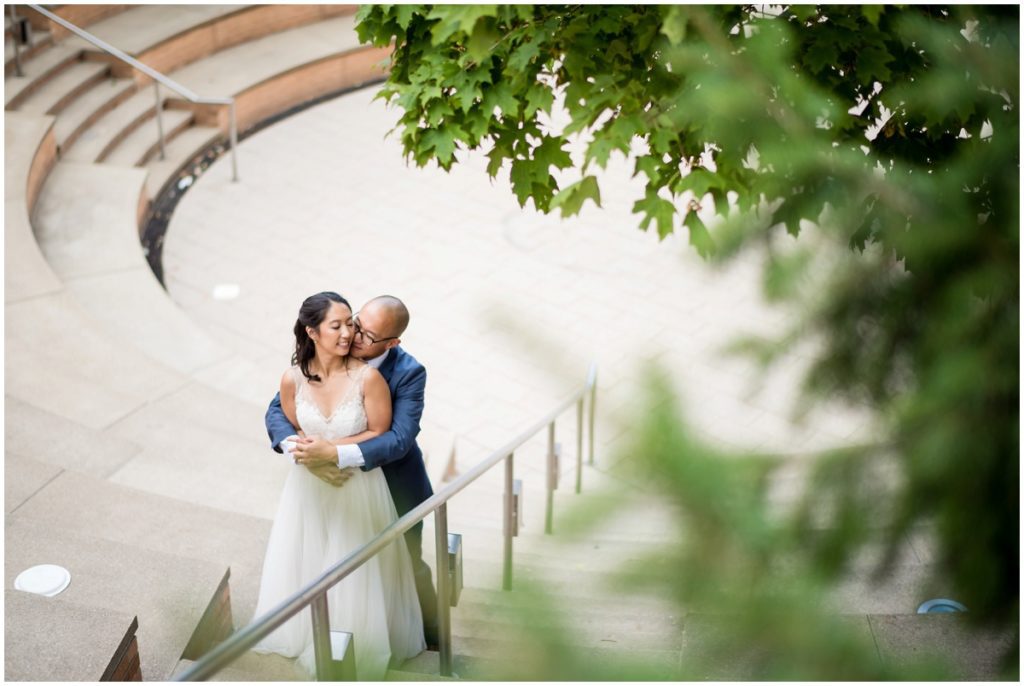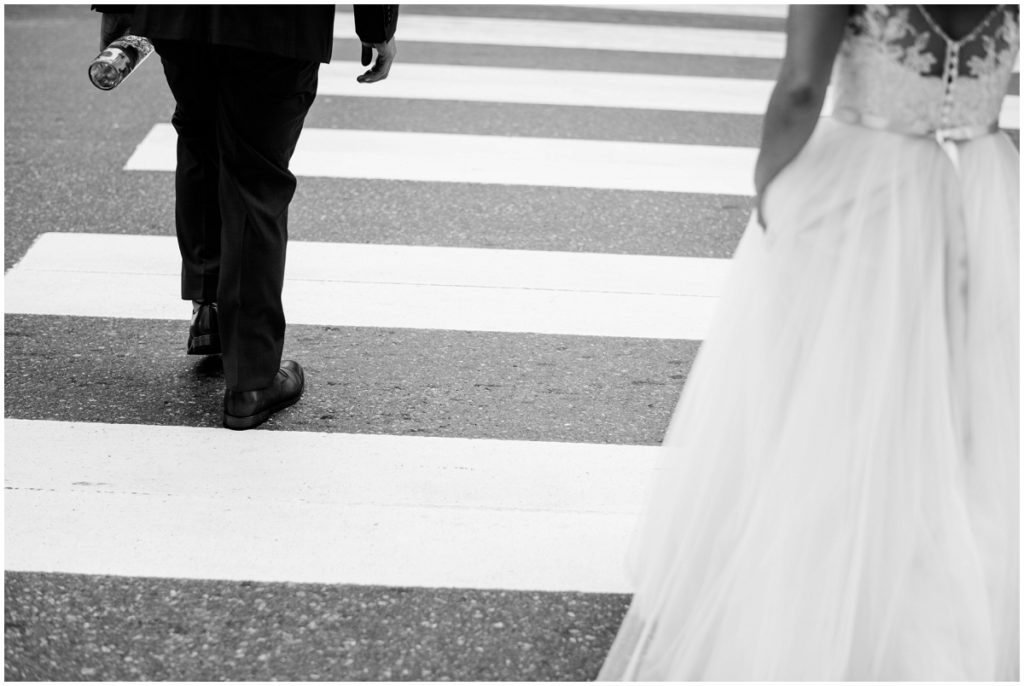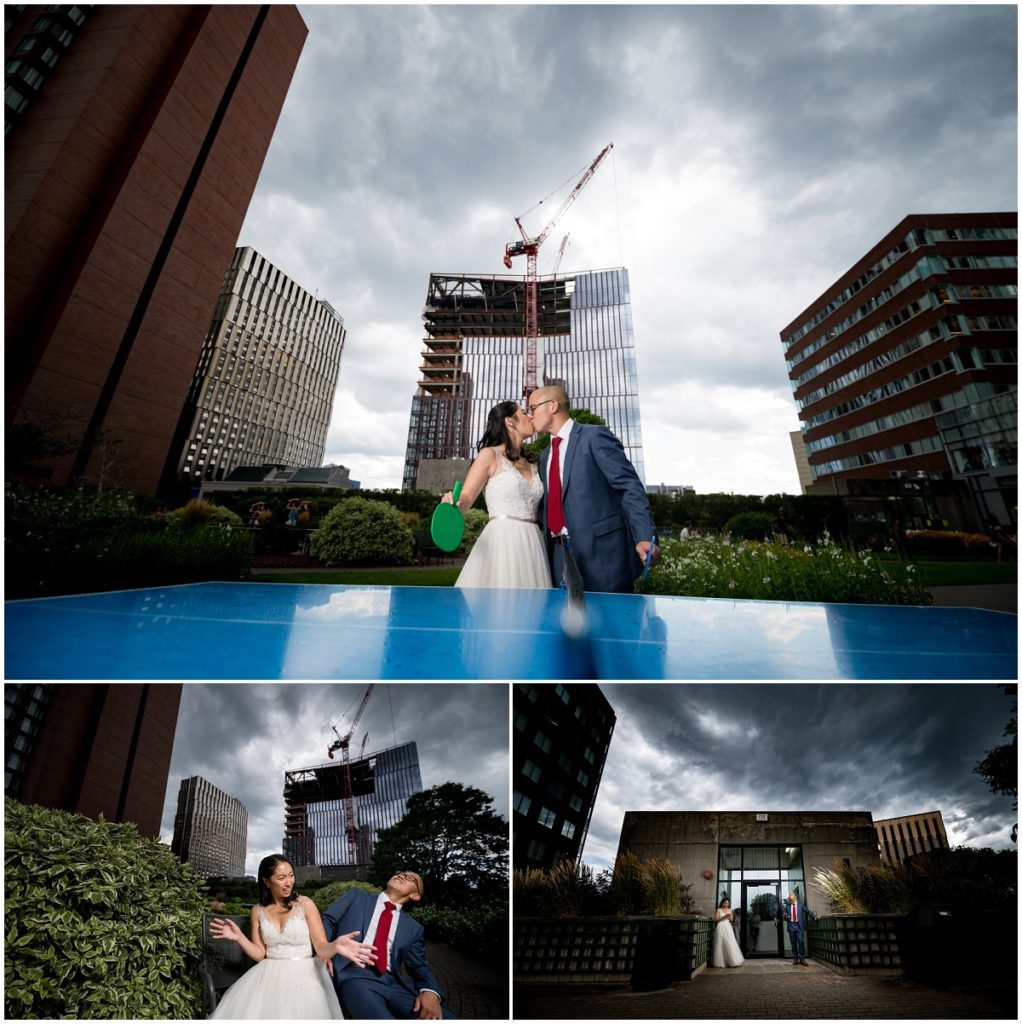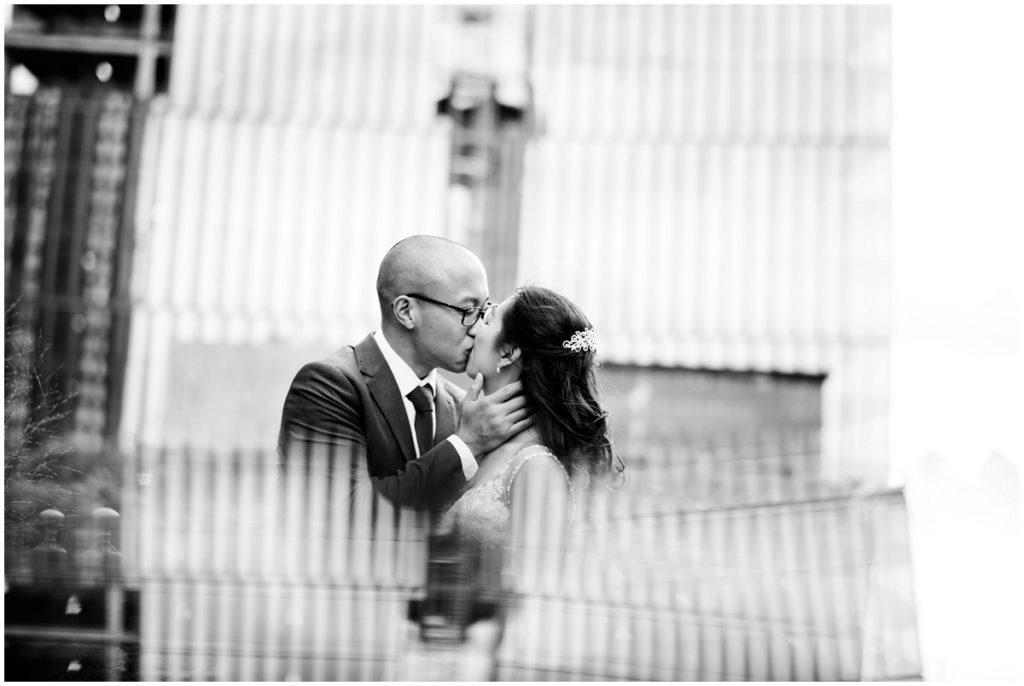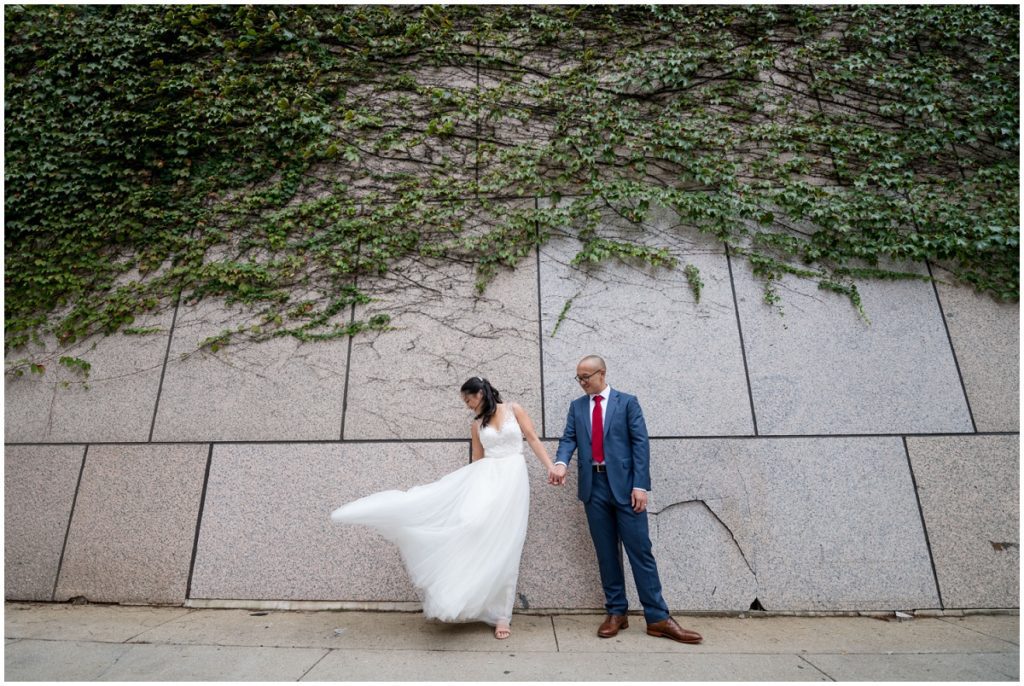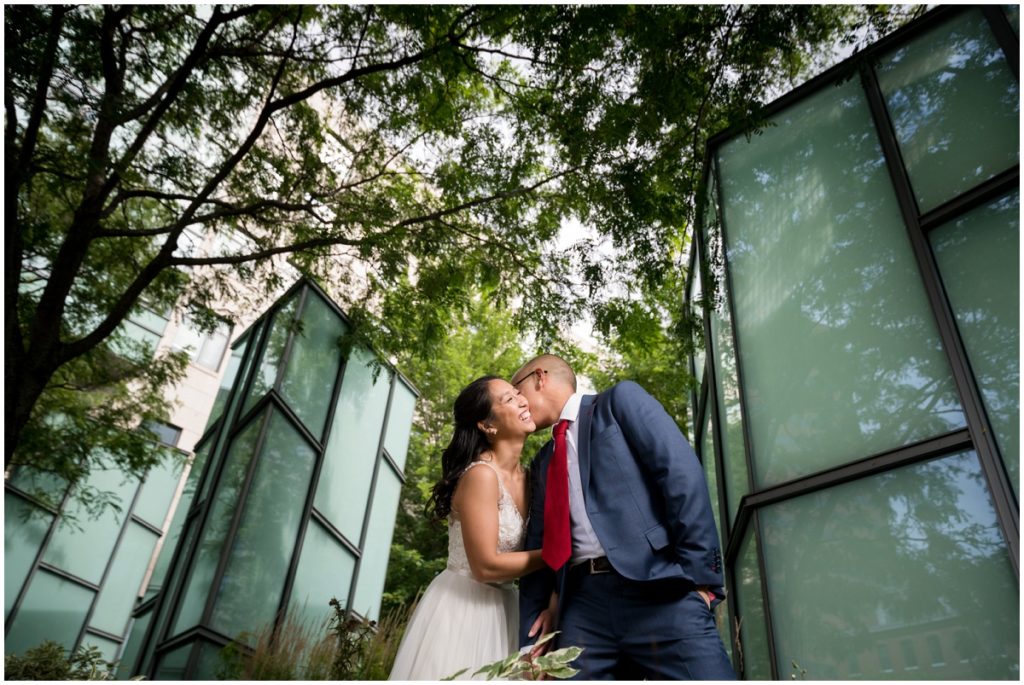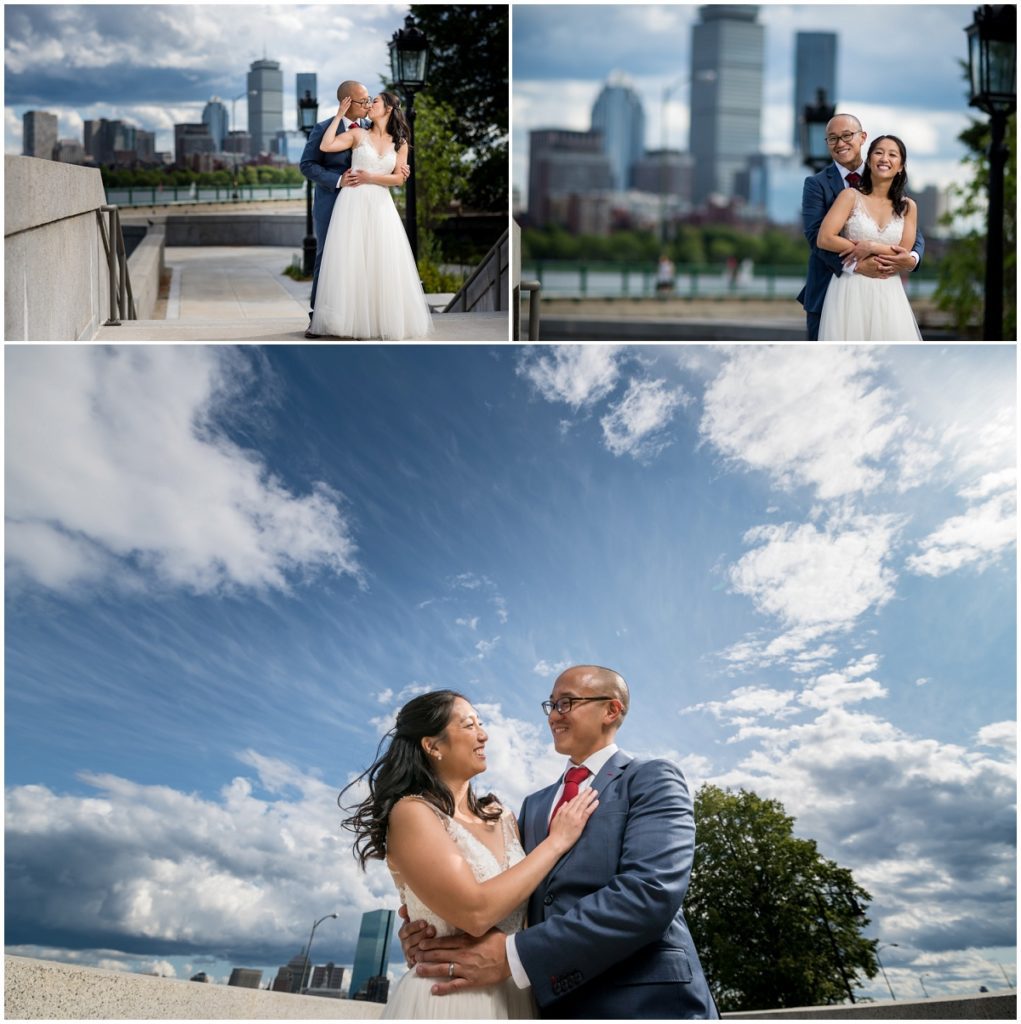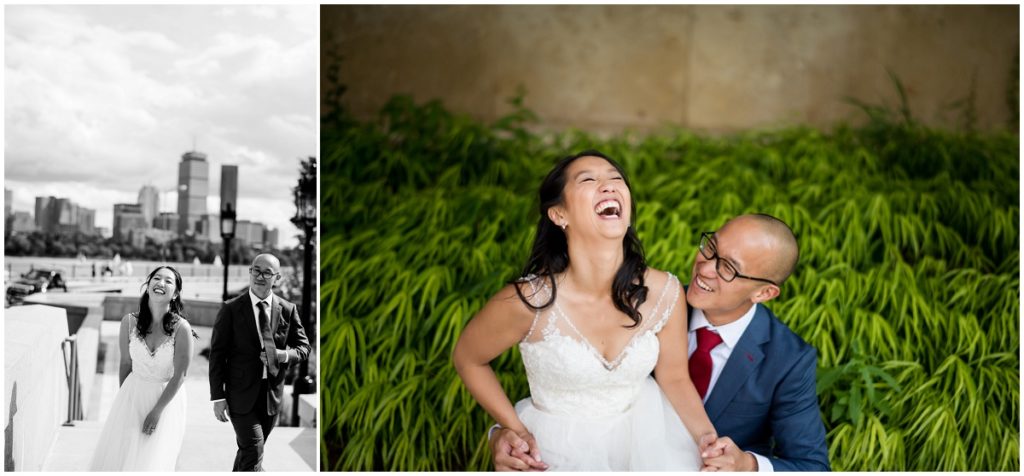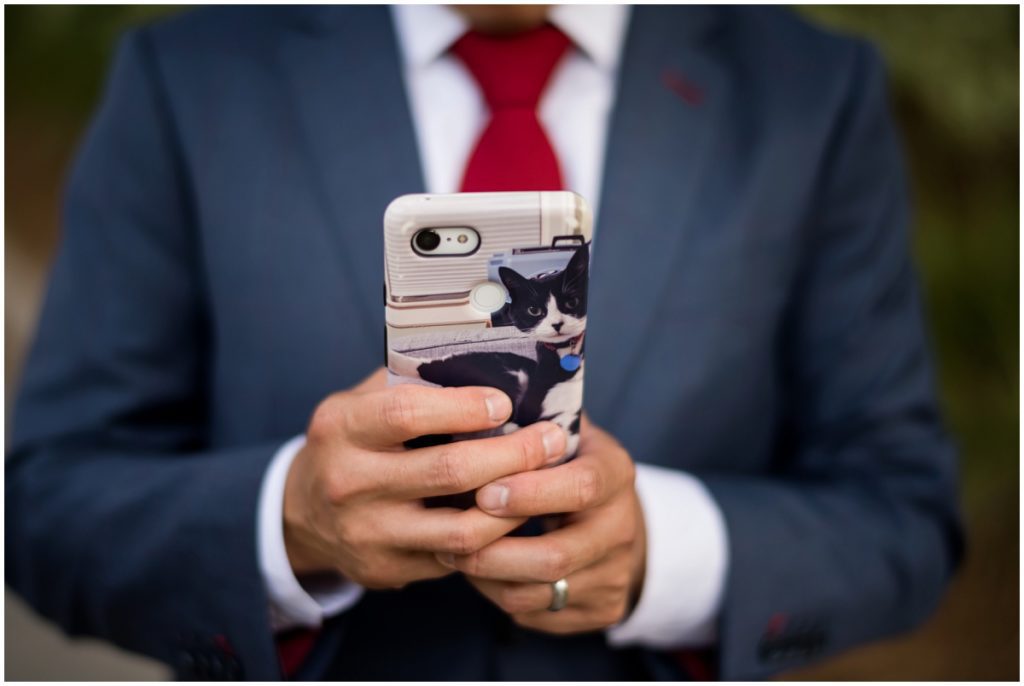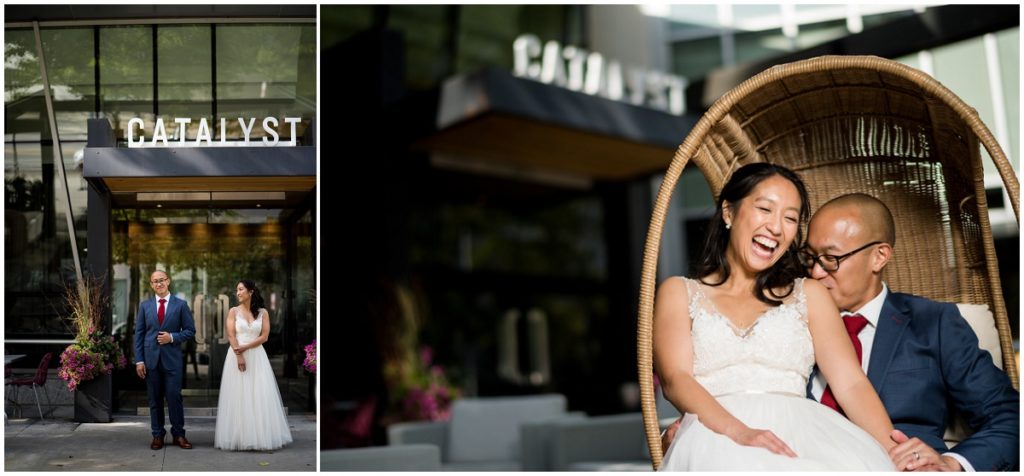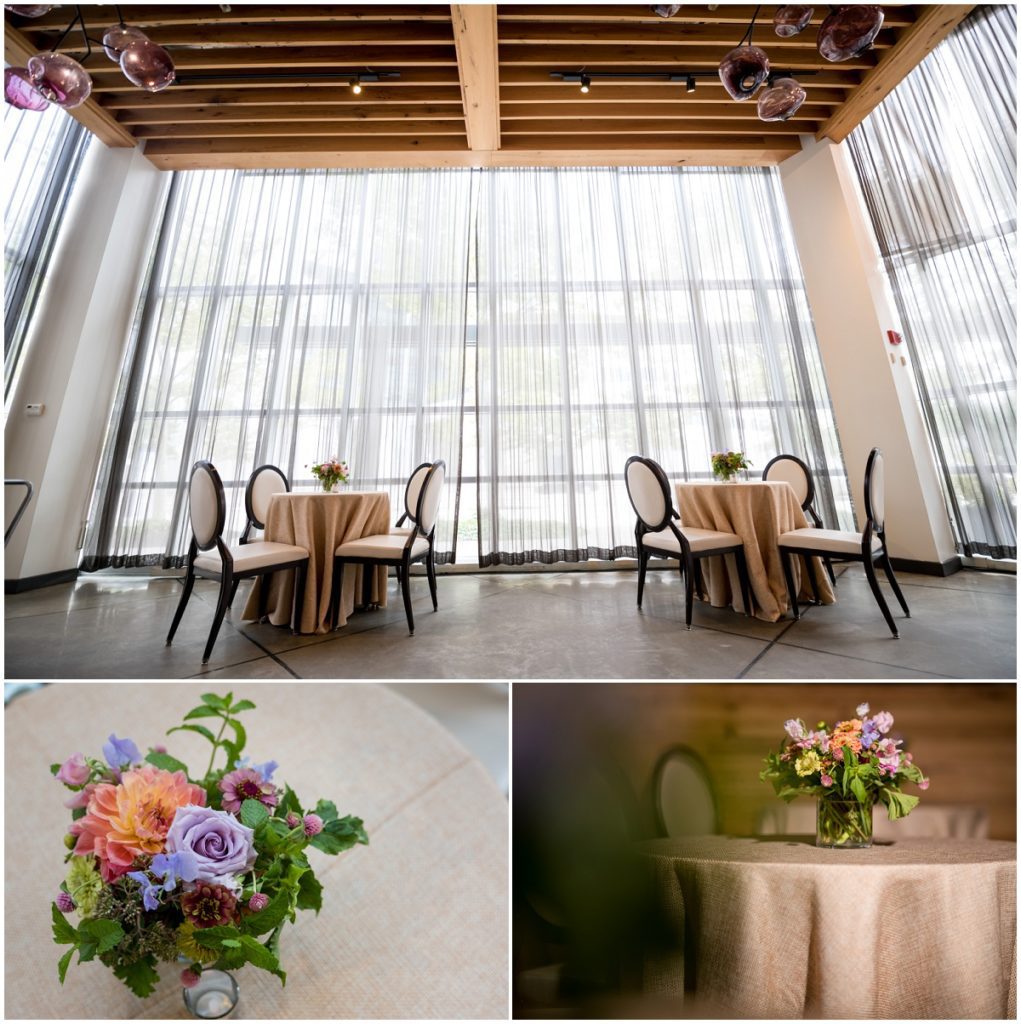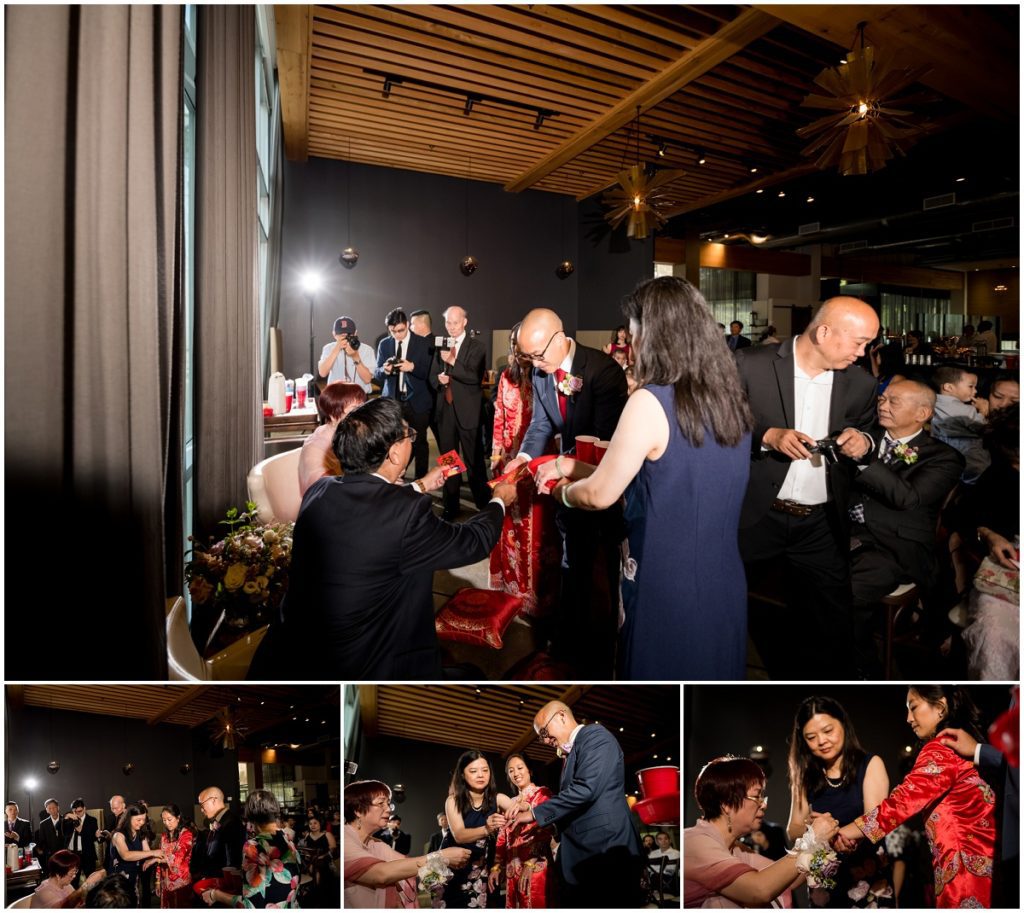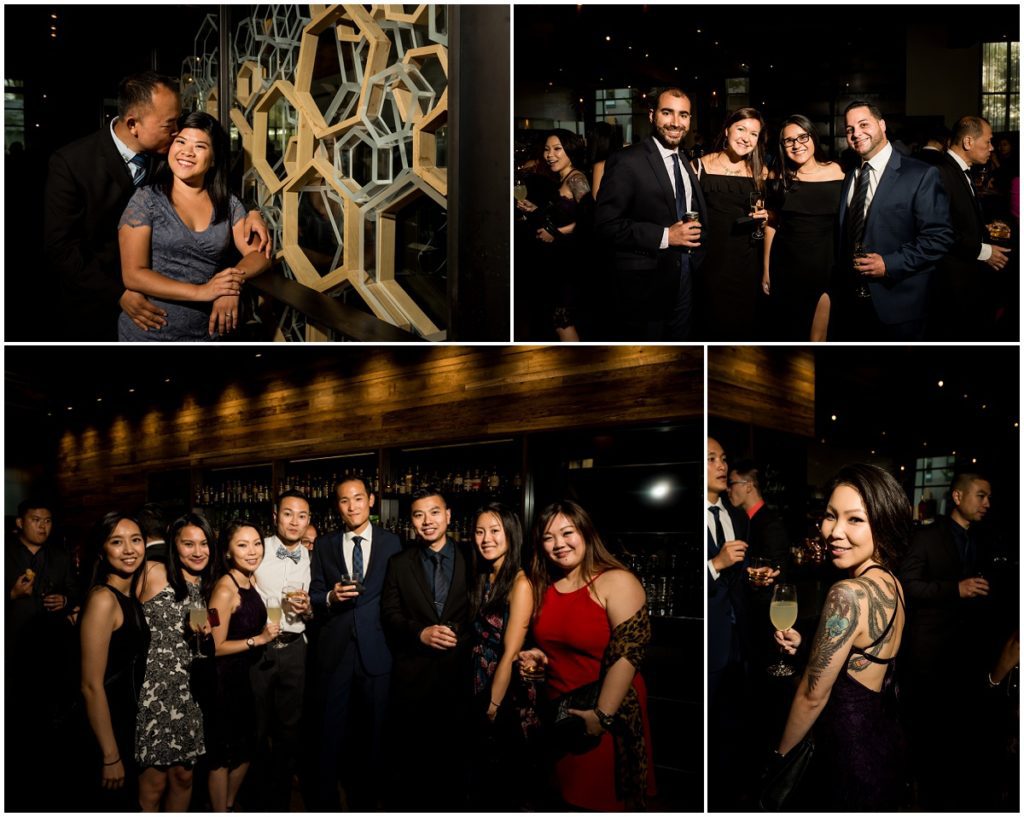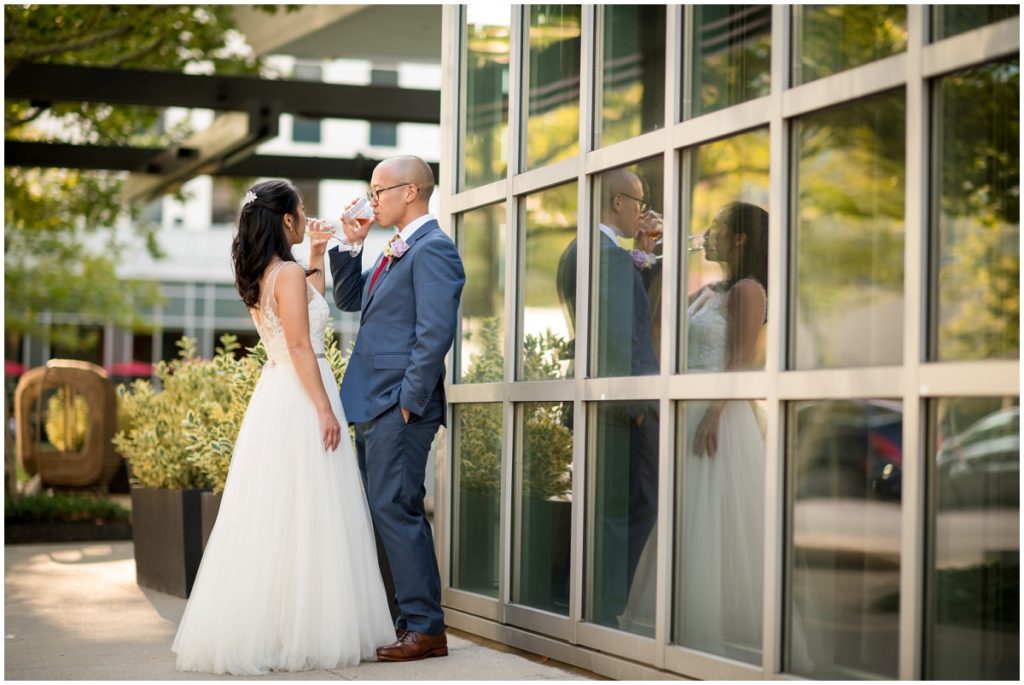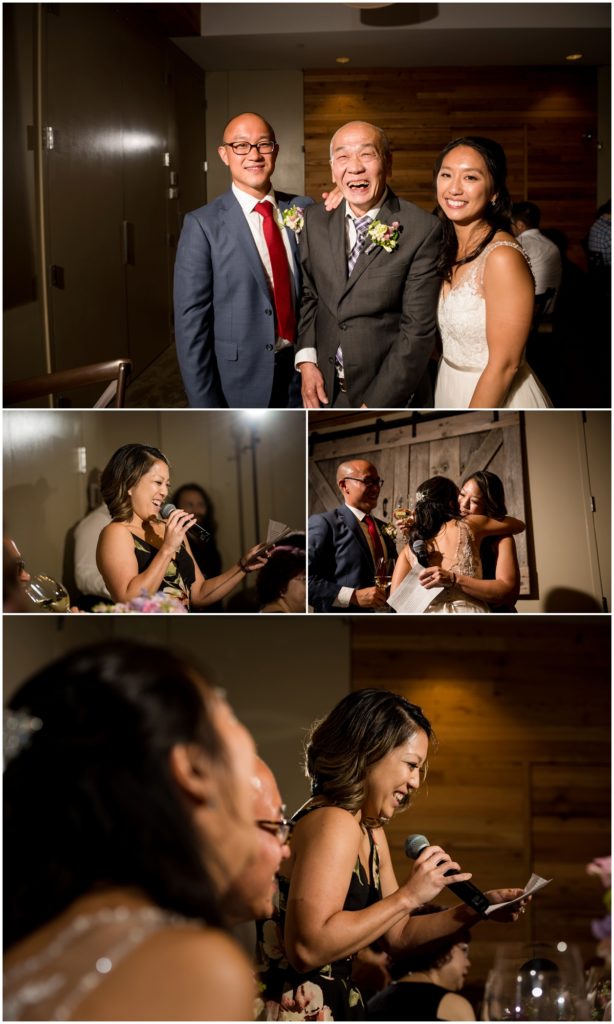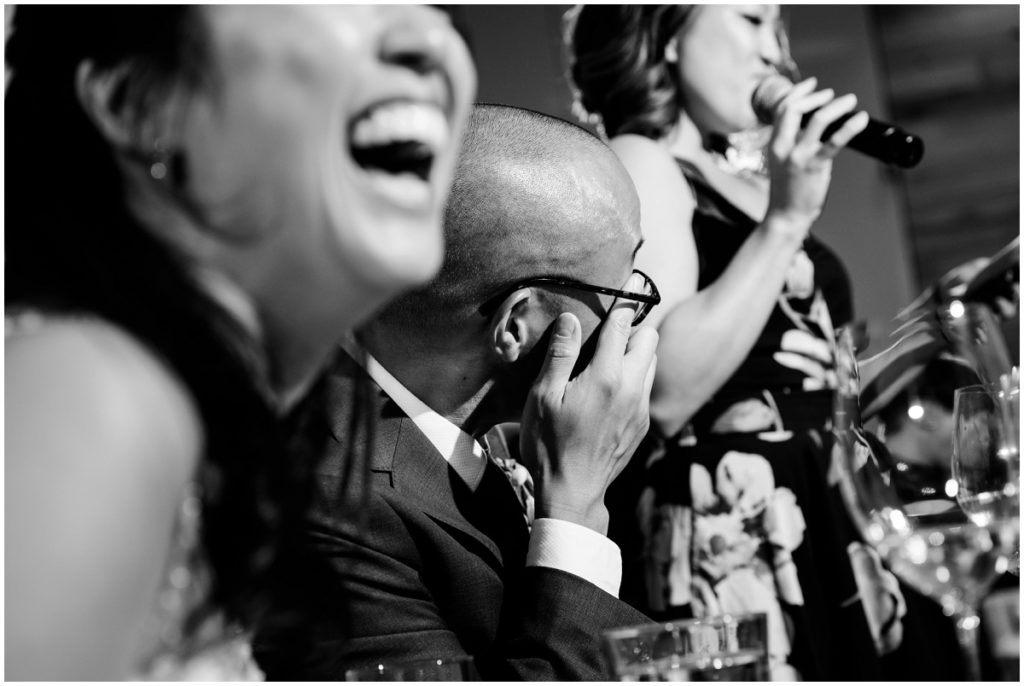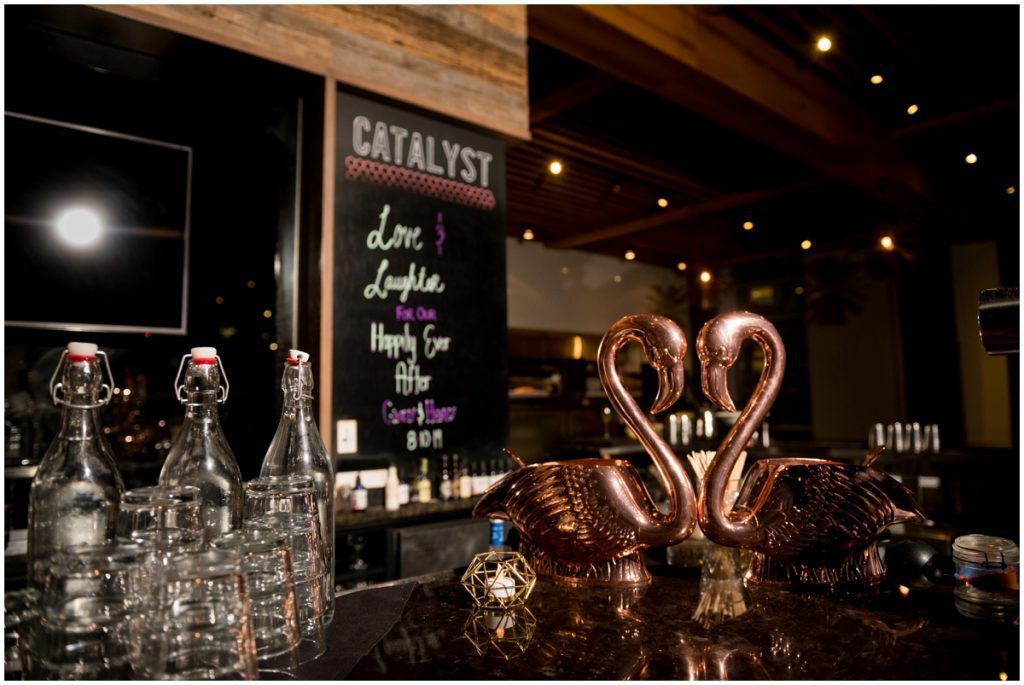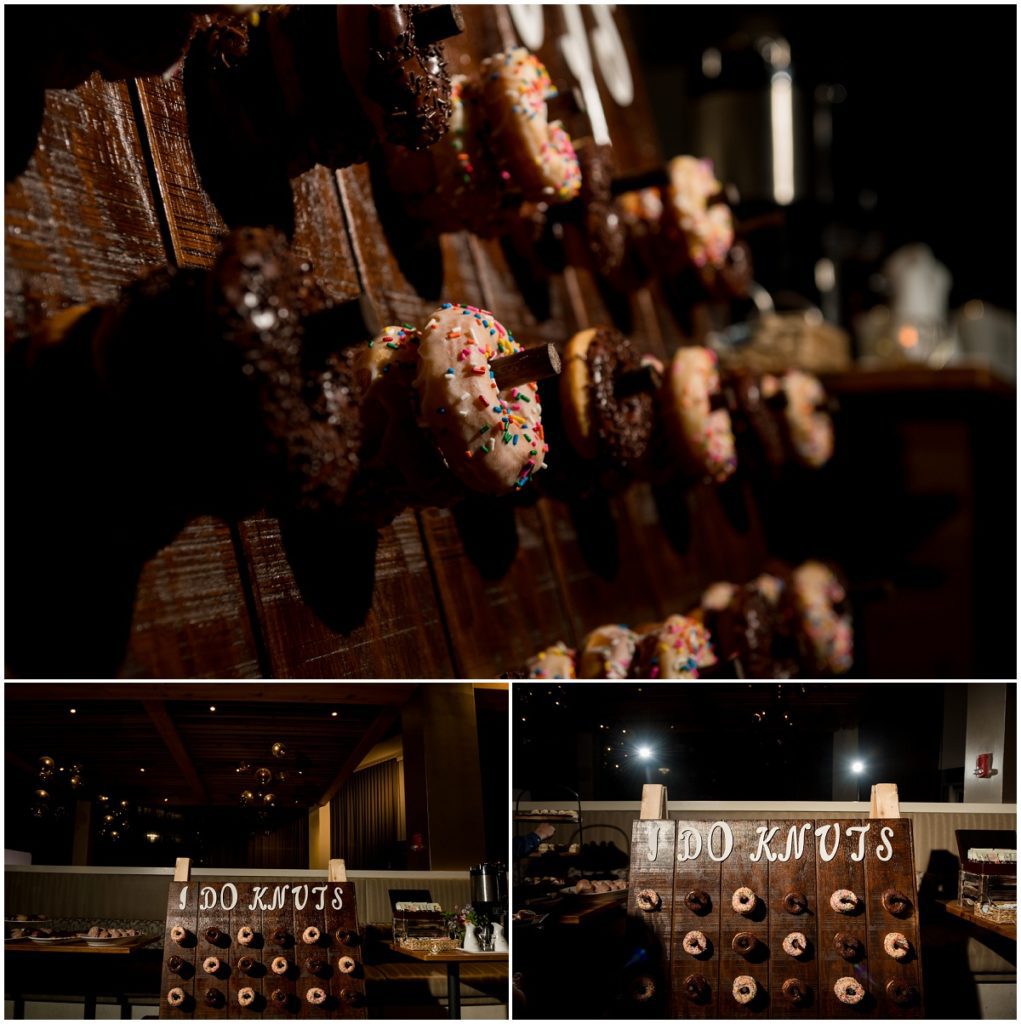 Catalyst has these incredibly high ceilings and dark walls which makes it difficult for photography. However, I made sure to add texture to the background to highlight the couple and the guests so the wedding photos would pop and it wouldn't just be a cavernous room, nor a brightly lit room that had all ambiance removed by using too much flash.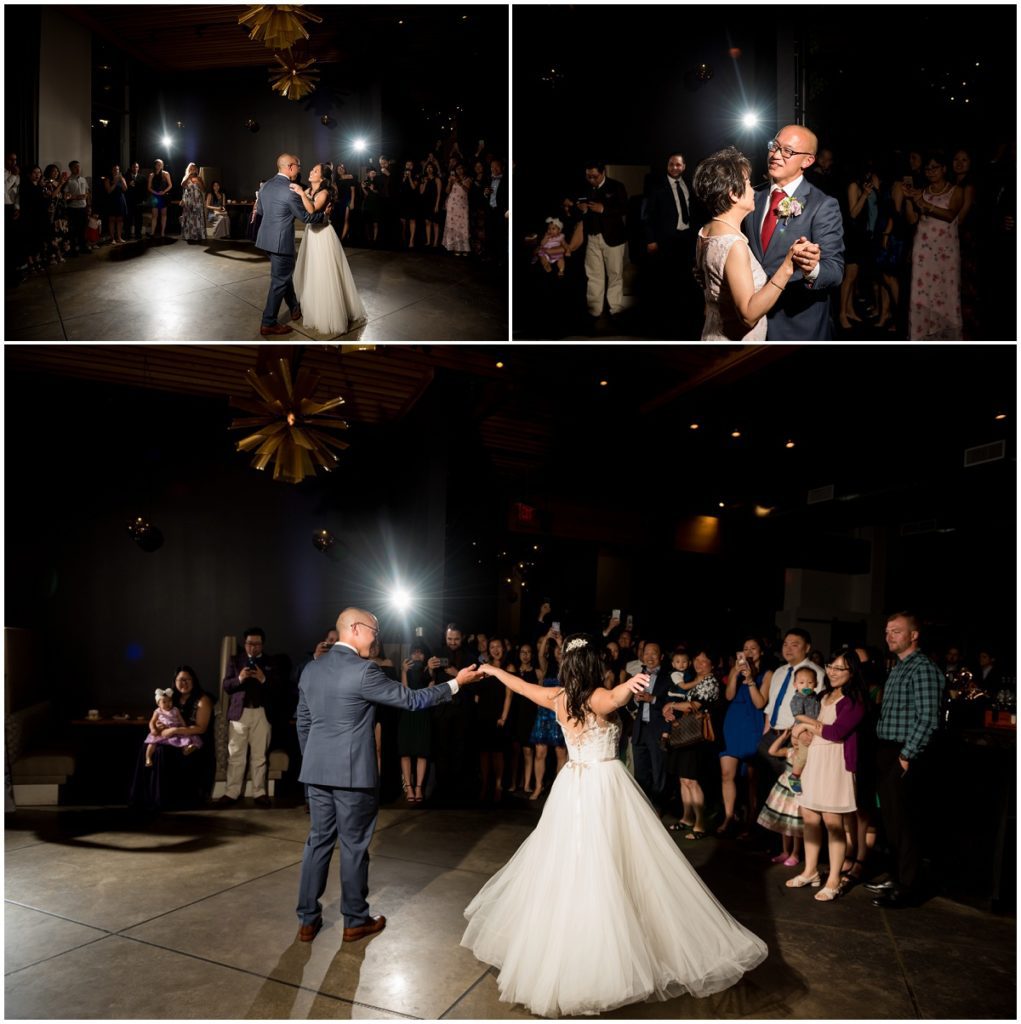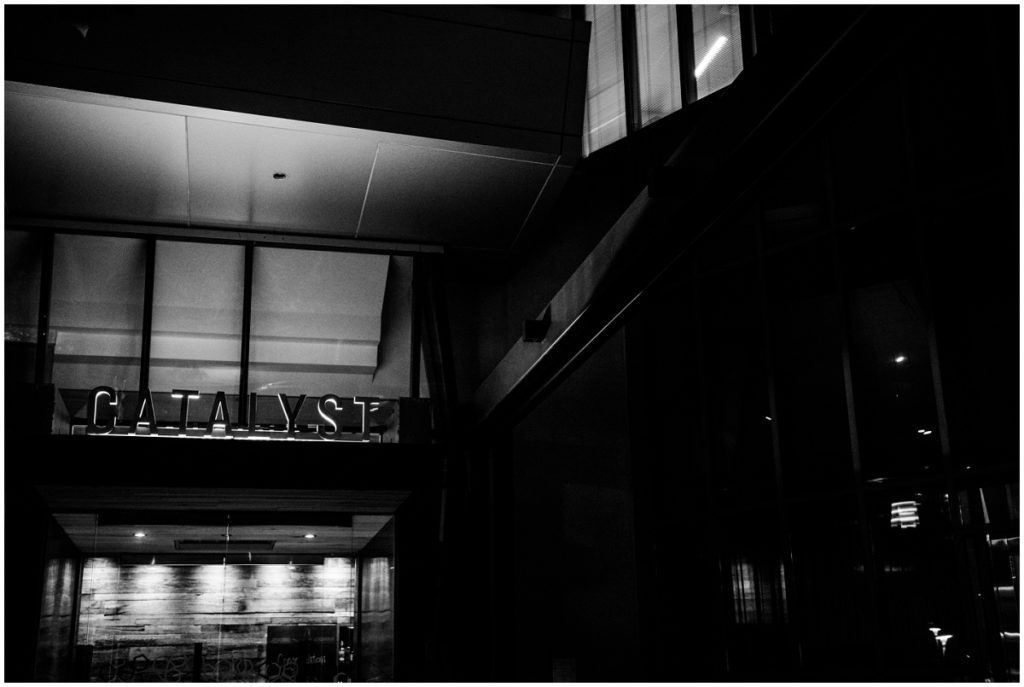 If you're looking for a chic restaurant wedding venue in Boston, maybe check out Catalyst Restaurant in Cambridge just over the bridge. You'll still get the gorgeous skyline views with a short walk, but parking and logistics might be a bit easier than trying to fight Boston downtown traffic.
Wedding Vendors
Florist : Lotus Floral Events Boston
DJ : DJ Cookie Policy .
Makeup & Hair: Lisa Chy
Shoes: Stuart Weitzman
Dress: BHLDN
I'll be sharing another Boston urban wedding link here soon.
For a Boston surprise proposal, check out this LINK