Boston Maternity sessions 2023
Maternity photos are usually taken in the last trimester between weeks 28 and 32. However, I always tell expectant mothers that every body is different. It really depends on when your body is ready and the bump pops and shows. You also want to still be mobile and comfortable to ensure that you don't stress yourself out during the session while also feeling your best. It's a short window, so it's best to reach out to a maternity photographer in Boston whose style you are in love with before you get to this point so you know you can just focus on planning the session to ensure you're captured how you want to be.
Finding a Boston maternity photographer starts with knowing your style and being true to yourself. You can ask your friends and family for referrals to get a sense of the styles that are available as well as find out who delivers a great product and service. Once you decide on the style you like, take a look at their packages. There are many different types of photographers and just as many different types of packages. Find the right one for you. My pricing page lists out my pricing structure and always includes digitals. Next, check out their reviews and read the reviews to get a sense of why a Boston Maternity photographer is so loved. If you want to check out some of my reviews, see my Facebook account, Google business page, or Yelp.
Capturing your style
My style of photography is quite candid. It's not overly styled, nor fussy. I love just capturing families as they are – allowing their personalities to shine through. When I'm in a family's home, I get an immediate sense of their style and I always get inspired to create my best work. In preparing for my sessions, I always ask for photos of outfits and your home first to get a sense of your vibe and style. Every person is unique and my way of understanding you and your needs is by seeing the pieces you've invested in, and how you've laid out things in your home if we are doing an in-home session. The flow of the fabric, patterns and shape also give me a sense of your style, as well as potential poses that would work with your outfit choices.
Maternity Photography in MA
Head to my website for the full experience if you're looking for a Boston Maternity Photographer to document this precious time in your life.
Maternity Studio Sessions now available
I have finally launched my SOWA South End studio. I'm excited to share my latest work. I'll be offering headshots, branding, motherhood and maternity sessions that focus on simplicity and fashion.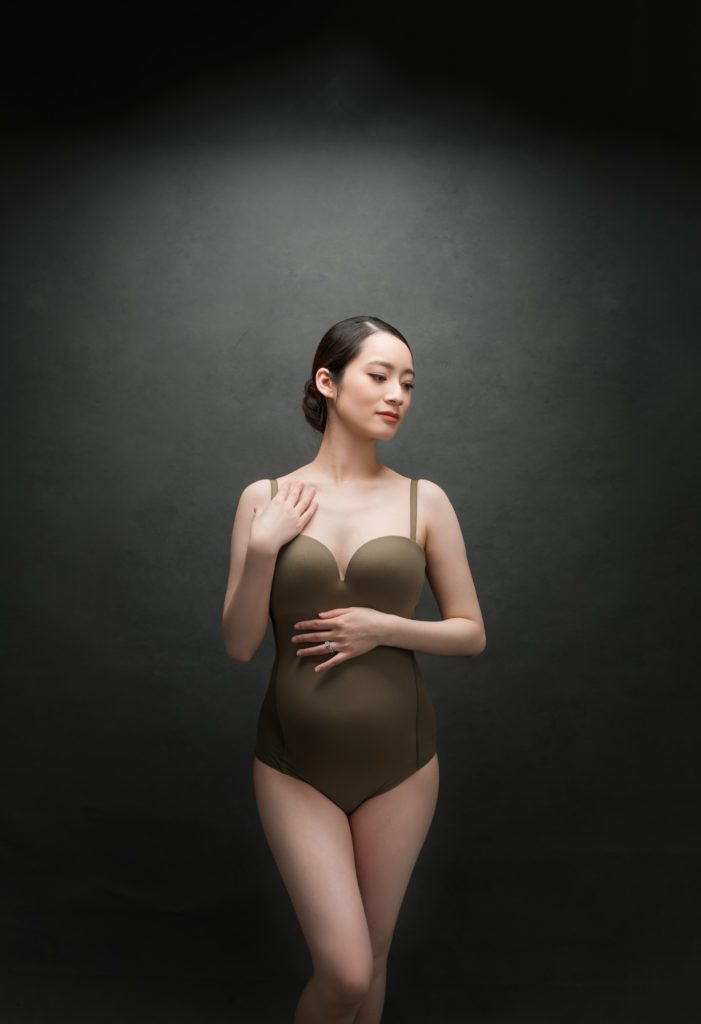 For more information head to my studio page.
Edit for 2023 and beyond: My current 1600 sqft private studio featuring a makeup area, onsite hair and makeup services, a private changeroom and client closet can now be found in Downtown Crossing. Website launch to come in January 2023 (soft launch currently happening)!
Modern Boston Maternity session at home
Isn't this home stunning? I loved the monochromatic aspect as well as the high impact design elements. Those windows are TO DIE for. This lady seriously has a great sense of style. She found me through a referral from another one of my Baby 1 Year package stylish mamas through an online moms group. I'm so thankful that my families have had such great experiences that they are telling everyone about me. THANK YOU! This is her first session of her baby's 1 year package. Unfortunately due to covid-19, we were only able to do a virtual Facetime session for her newborn session, but I can't wait to see her outdoors for her baby's first session when it's safe again to do so.
We talked about outfits and this mama-to-be sent me some options. I'm so happy we decided on this black number because this dress is so chic, simple and just meshes so well with the rest of her home. It really set the tone for this maternity session and was a great contrast to her husband's light-coloured ensemble. Her pup was a perfect cream tone too and he was a perfect accent!
Boston Maternity Photos
Please enjoy this Maternity session in Beacon Hill, Boston, MA.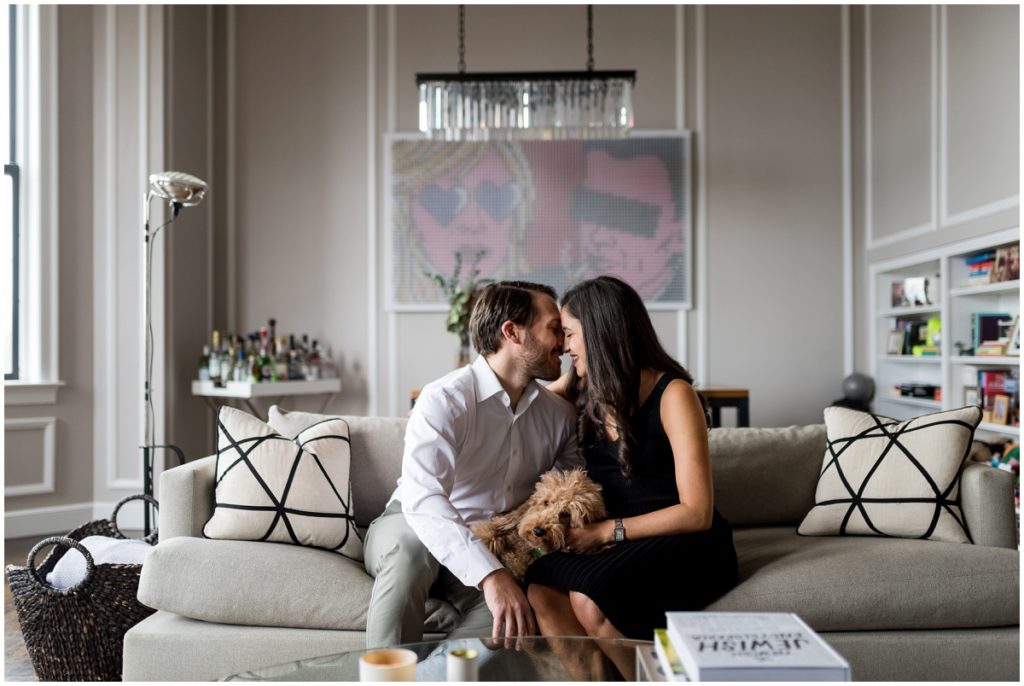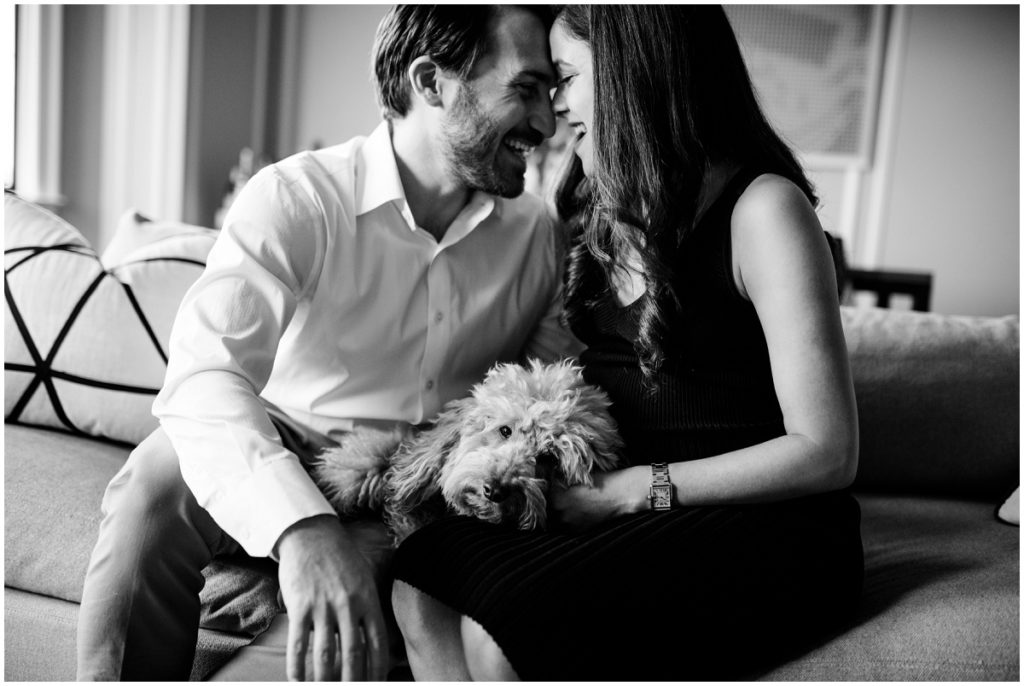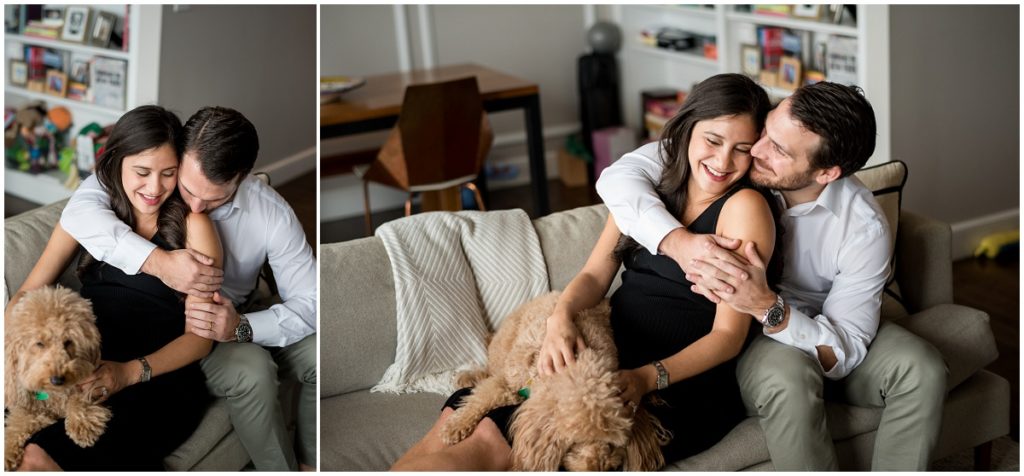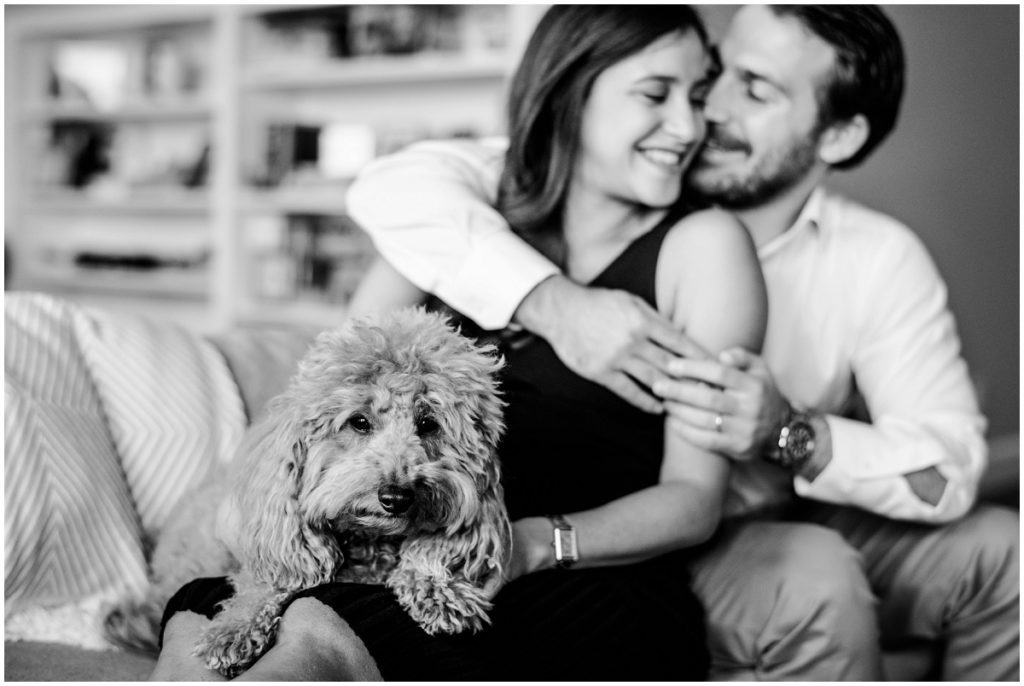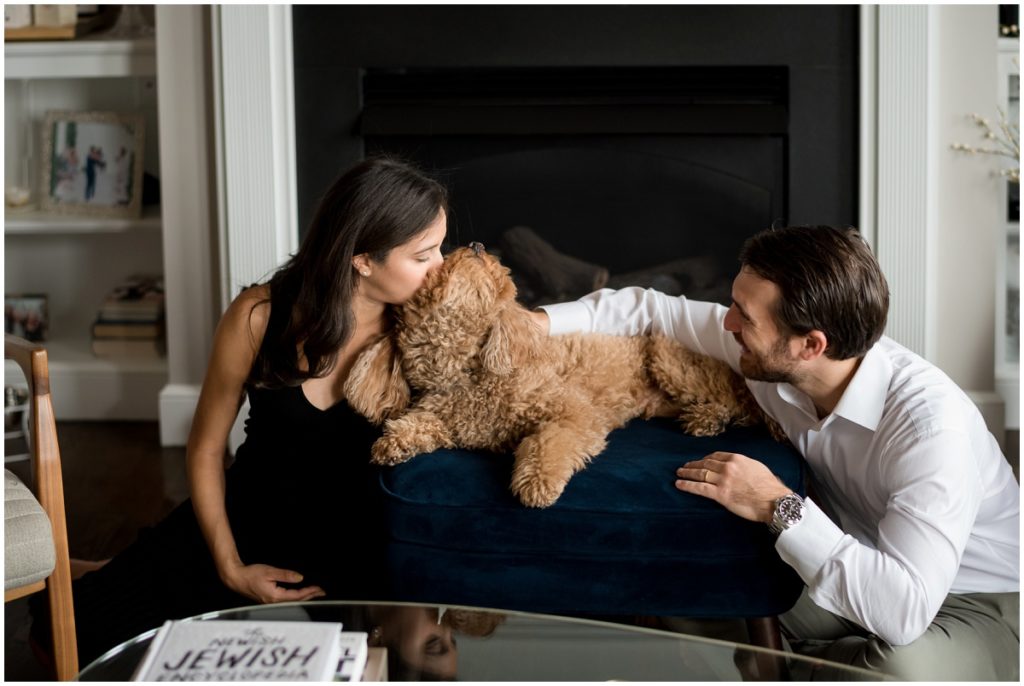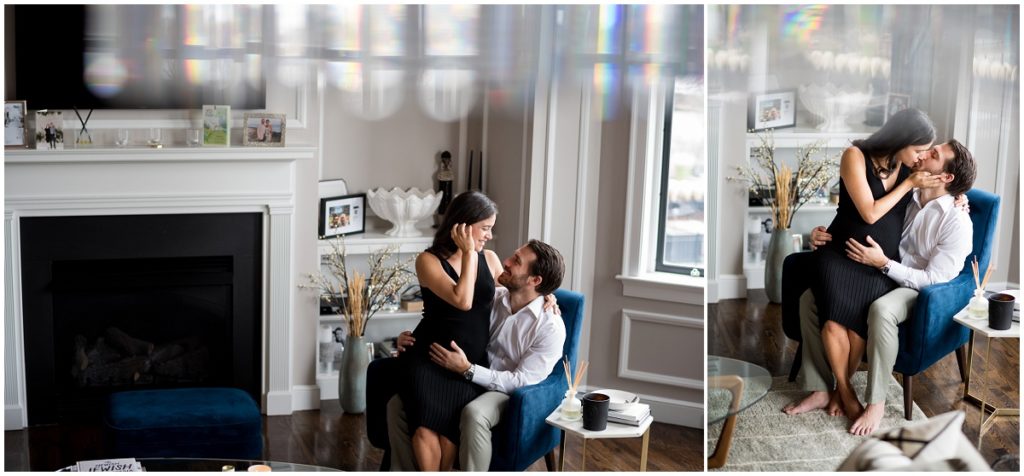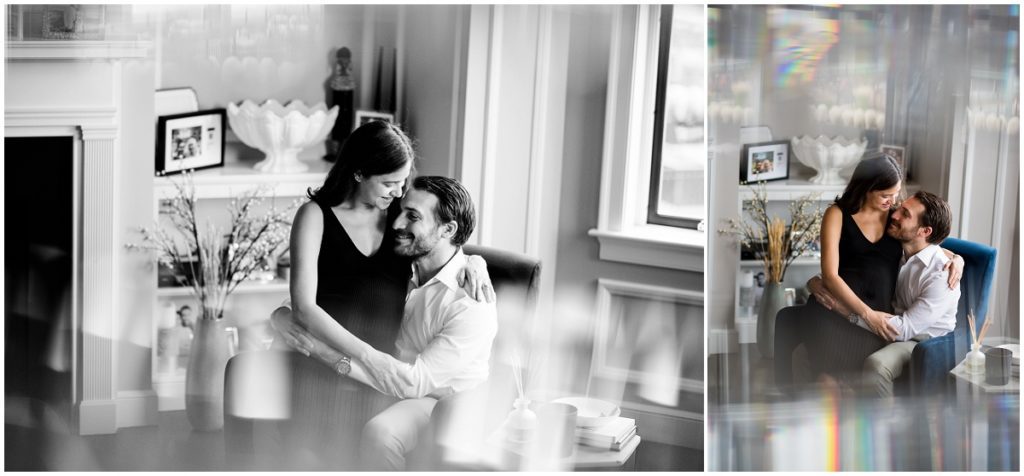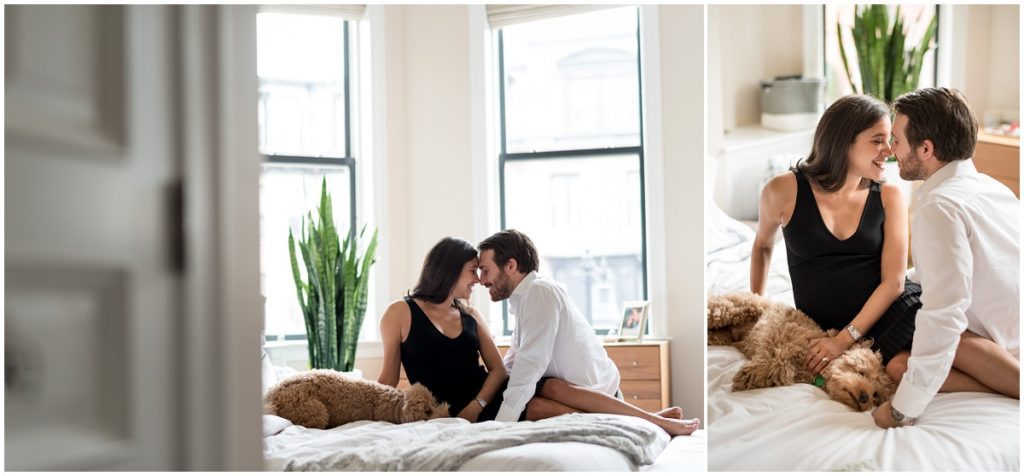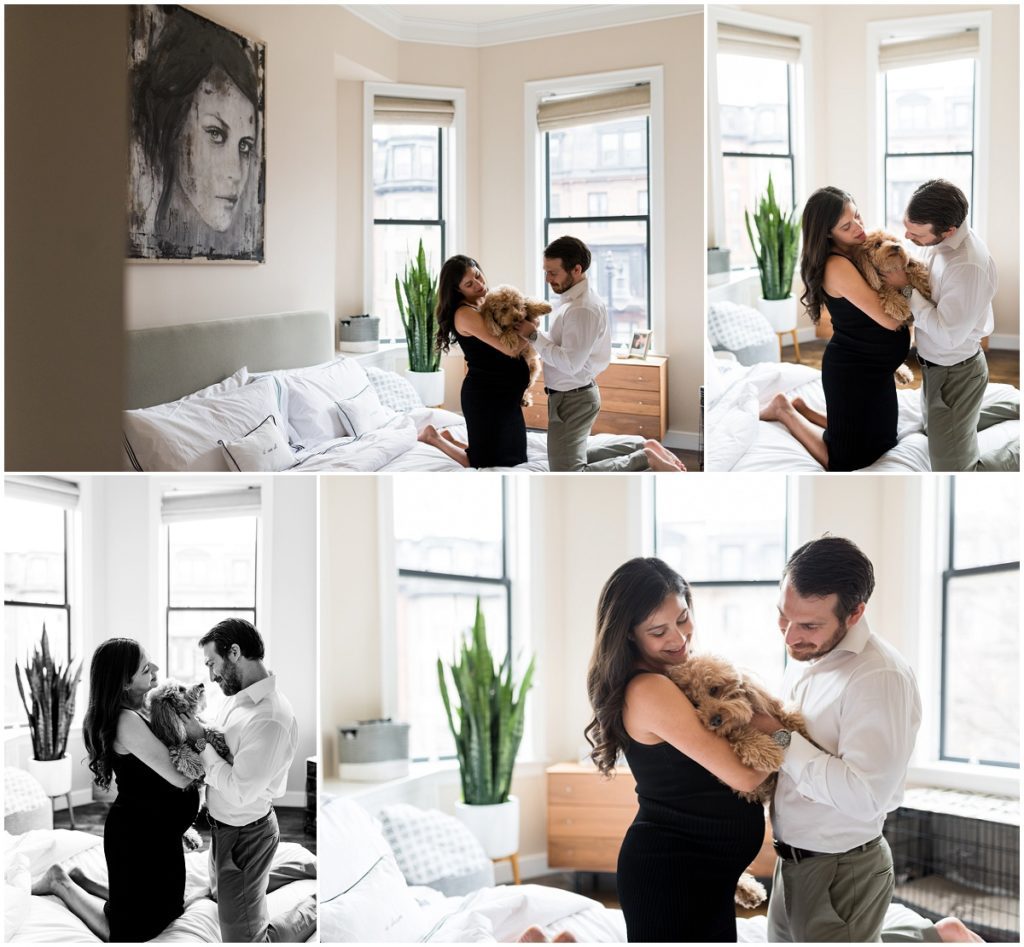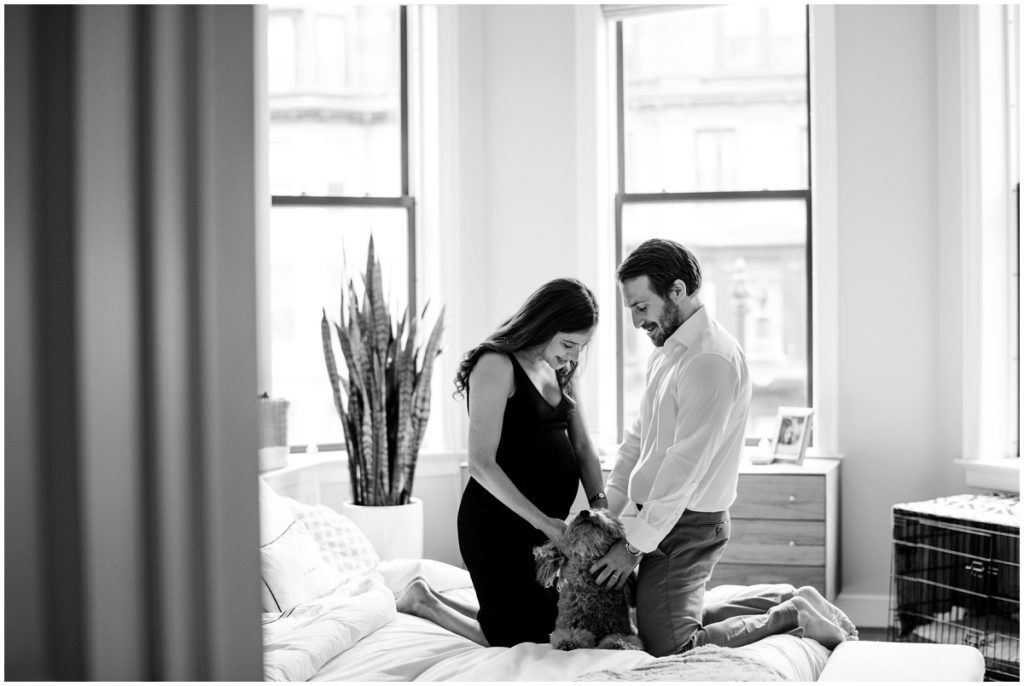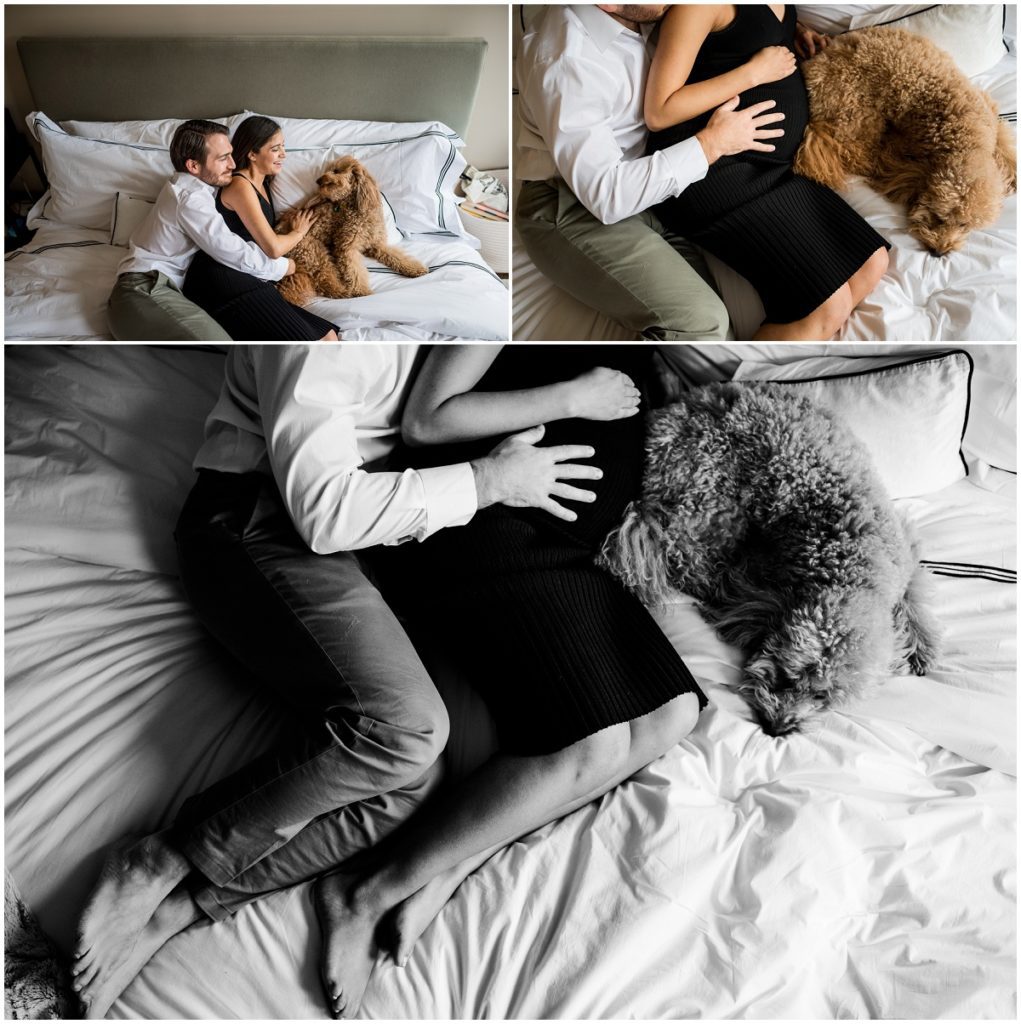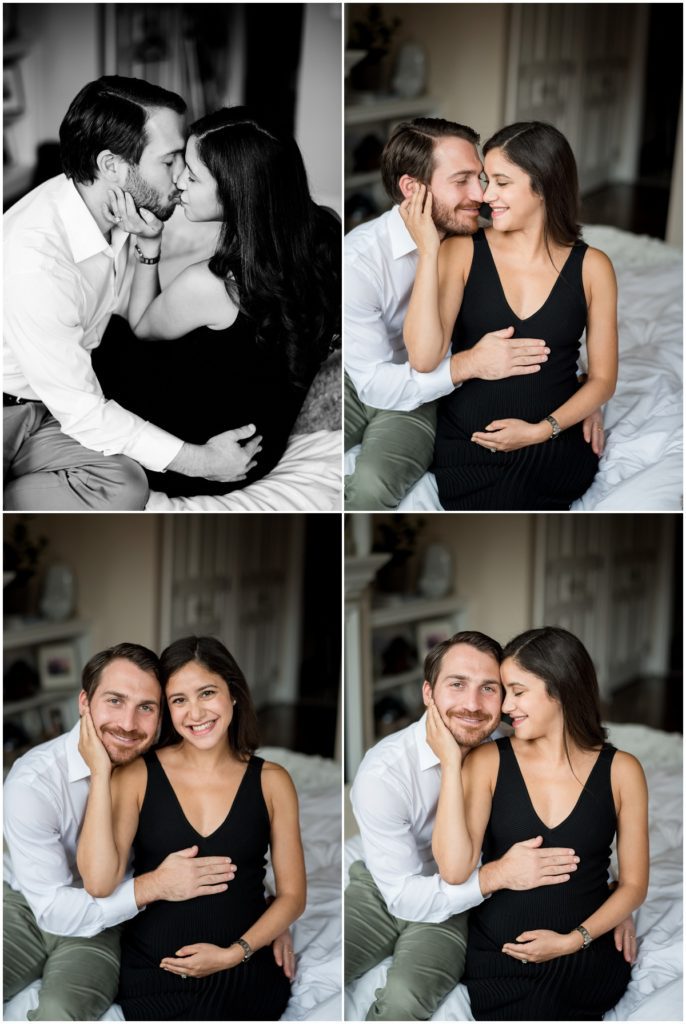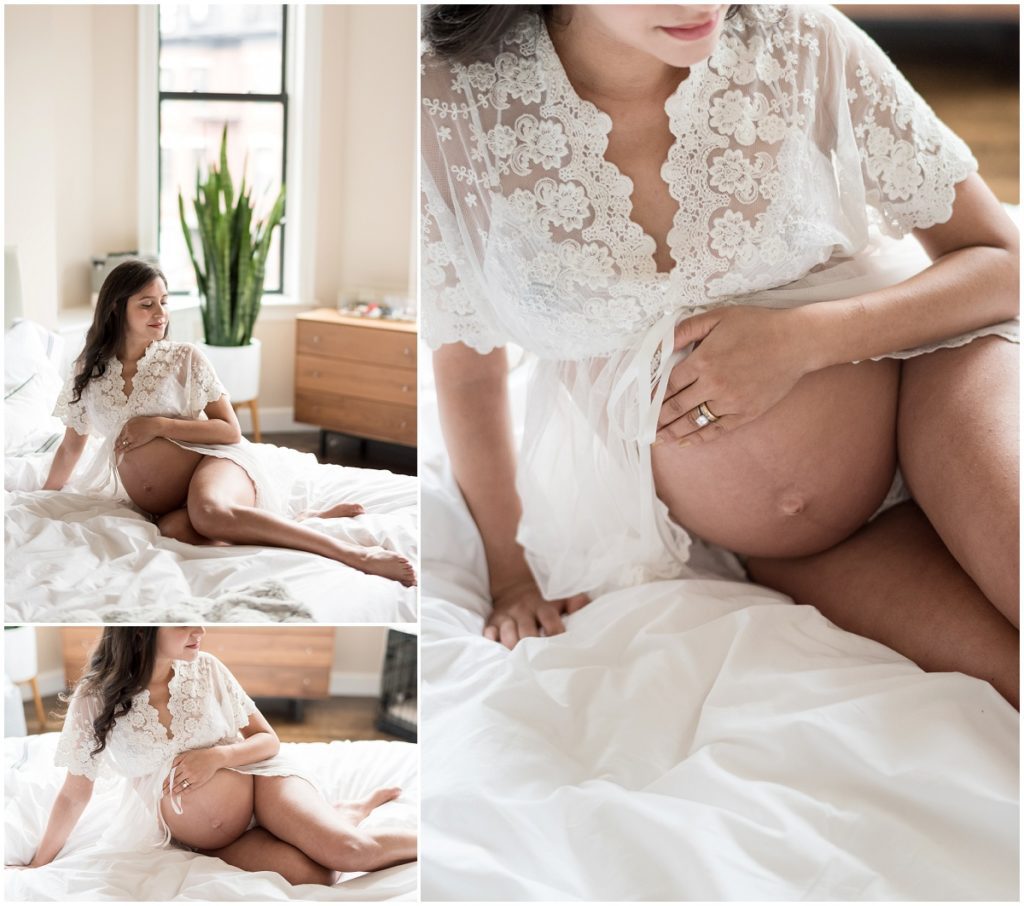 If you're planning on sourcing from Etsy, I recommend you buy RTS (ready to ship) or plan ahead because shipping times aren't your typical Amazon Prime shipping speeds. Planning ahead is worth it.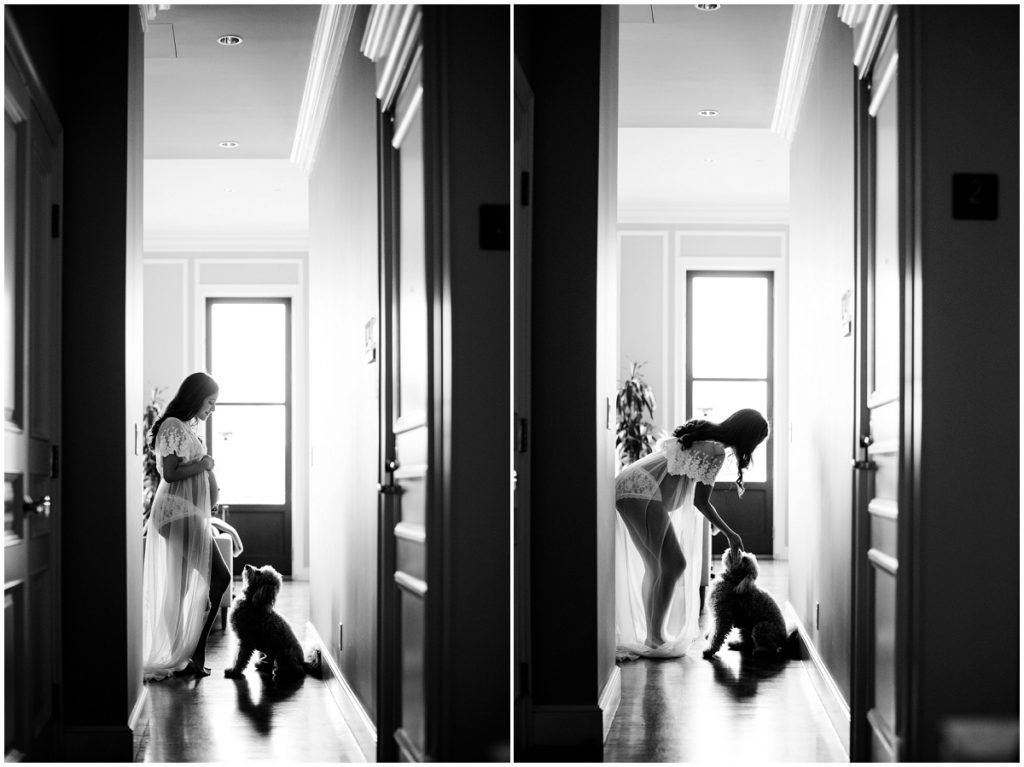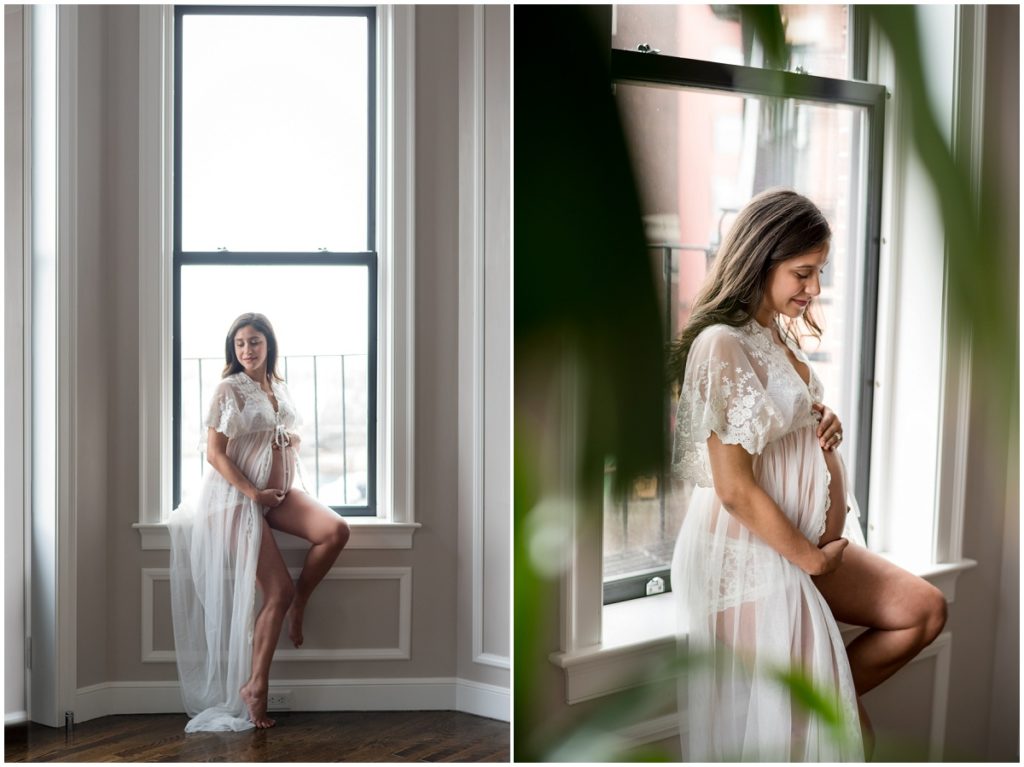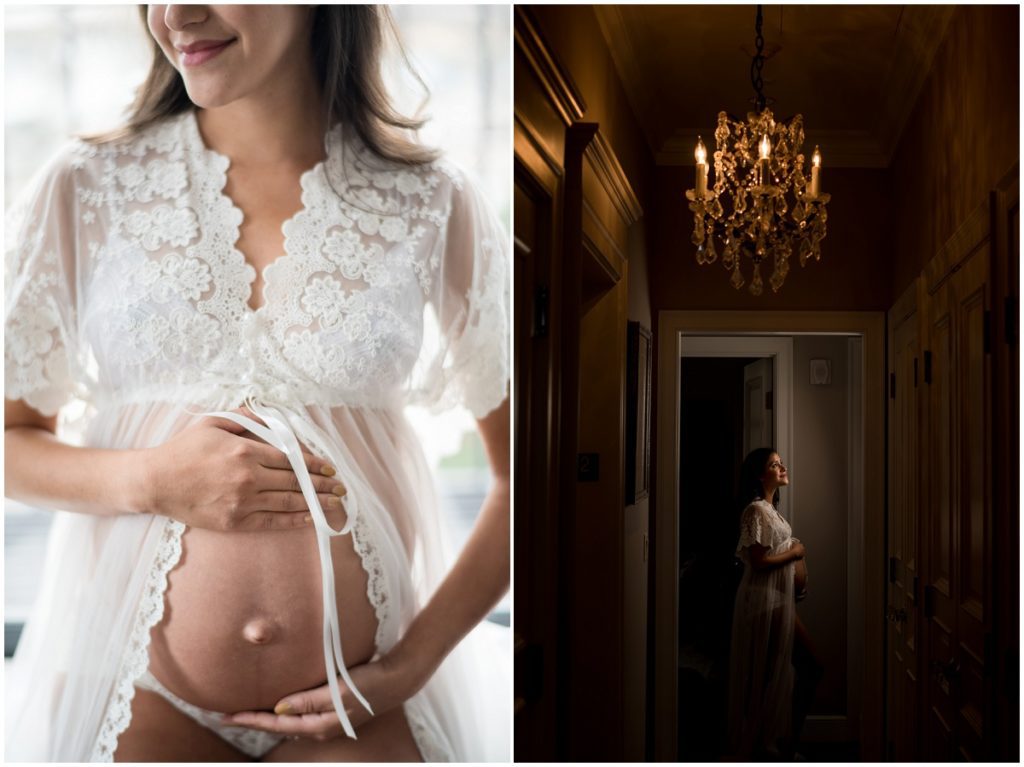 I hope you loved seeing how my style of photography translated in capturing this family at home. Every session is different. It really depends on the vibe of the couple and that is defined by their personalities, outfits, location and just the mood of the light.
For another maternity session in Boston, please check out this Esplanade Charles River session with the skyline as a backdrop. It's a little different than this session since it's outdoors. Sunset or sunrise are the best times for outdoor photos. Have a look and I think you'd agree.
Blog post: Sunset Boston Esplanade Maternity session