Engagement Session ideas
I love it when couples reach out to me with something a little out of the ordinary. When couples are connected to something and they share that joy and energy with me, it really inspires me to create something that's uniquely theirs. I had such a great time photographing Lulu and Tim during this fun MIT engagement session.
When Lulu reached out to me about having a 2-hour walking session around Cambridge, starting at their favourite little coffee shop 1369 Coffee on Mass Ave and ending by the Charles River near MIT, I was sold. Lulu told me that they were moving away from the city they had called home for 8 years and wanted to document this special place before they moved to Washington, DC. Tim had actually moved to LA 3 years prior so they've been having a long-distance relationship ever since. She told me about all of the fond memories she had near Central Square. She gave me free rein to create and the only guidance she gave me was that she just wanted to walk around with Tim, have fun and take some interesting photos.
Meeting up
I never know what my couples look like before meeting up but I find that part of the fun of getting to know each other. Lulu, Tim and I decided to meet at 1369 and they were gracious enough to allow us permission to photograph on premises – thanks guys! Lulu knew them well and they didn't hesitate to allow us to spend a few minutes there. These two were so sweet and funny from minute one. I knew we were going to have a fun 2 hours exploring Cambridge and MIT.
Engagement Session Outfits
Can I say how much I loved Lulu's outfit? It had the perfect colours that matched the ambiance of the warm tones of the coffee shop, but also fit right in with graffiti alley. How did she plan it so well? Tim's white shirt was a perfect reflector to add a beautiful light on their faces as well. I think they nailed it.
Cambridge City Hall Photo session
After the coffee shop, we popped next door to Cambridge City Hall to grab a few photos on the lawn. I love just observing couples and seeing how they interact naturally. I would have to say for these two I had to only give a few prompts and they ran with it.
Graffiti Alley photoshoot | Cambridge, MA
I've been trying fruitlessly to get more people to do urban photo sessions. This is the second time I've gotten to photograph here and I love it. There's something about expression, chaos and bright colours that I just adore. Like everyone else, I can see the beauty in the Boston Public Gardens, but I guess maybe I'm there multiple times a week so I just get inspired when I get to work in new places. Don't you just love the energy of this space?
MIT Fun Engagement Session
Our second last stop was MIT. We got here right at sunset and it was of course magnificent. The grand columns of the front steps and the courtyard around the back. MIT definitely has some of the best architecture in Cambridge, MA. If you want to check out another area of MIT, click to see this wedding I photographed in MIT HERE.
Charles River Sunset Engagement
The final spot on our 2 hour tour was The Charles River. We made it at dusk and I got to be a bit creative with my shutter drags. It's not as easy as it looks because I had to wait for the right amount of cars to pass (not too few, not too many… just…right). The cars also had to not block the couple!
Boston Engagement Photography
I hope you'll love the images we created during their 2 hour walking tour of Central Square. Best wishes Lulu and Tim for a lifetime of happiness in your new home town.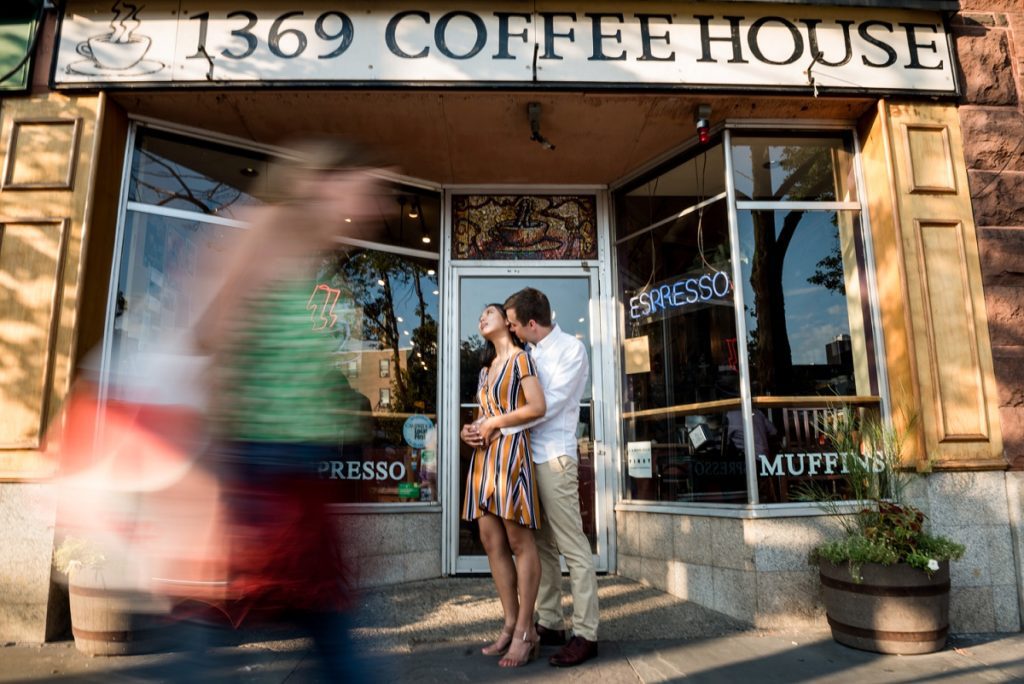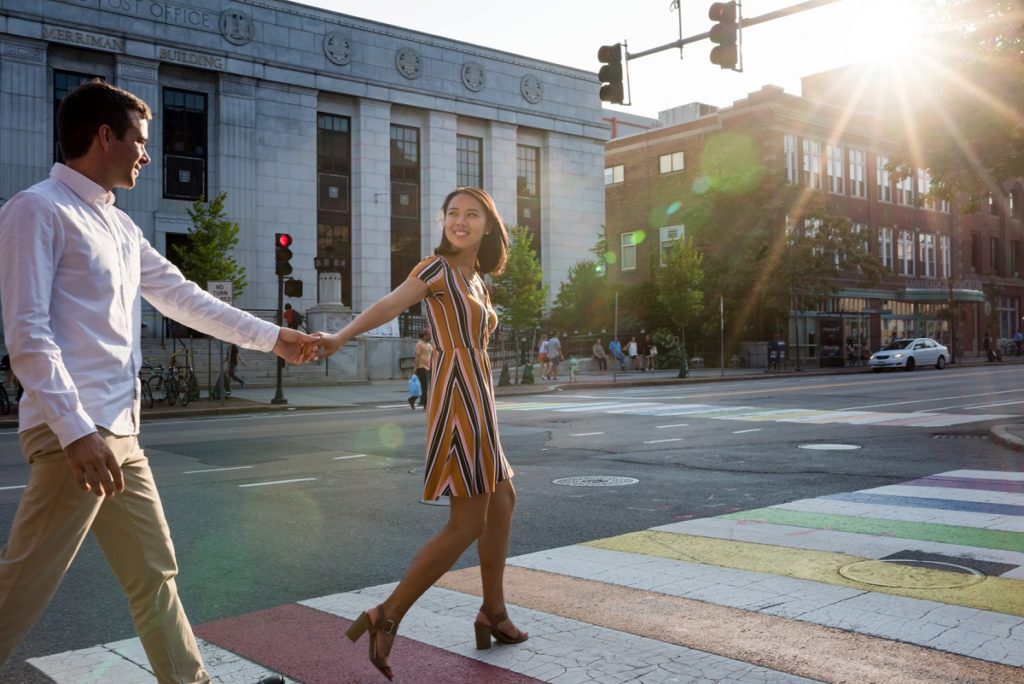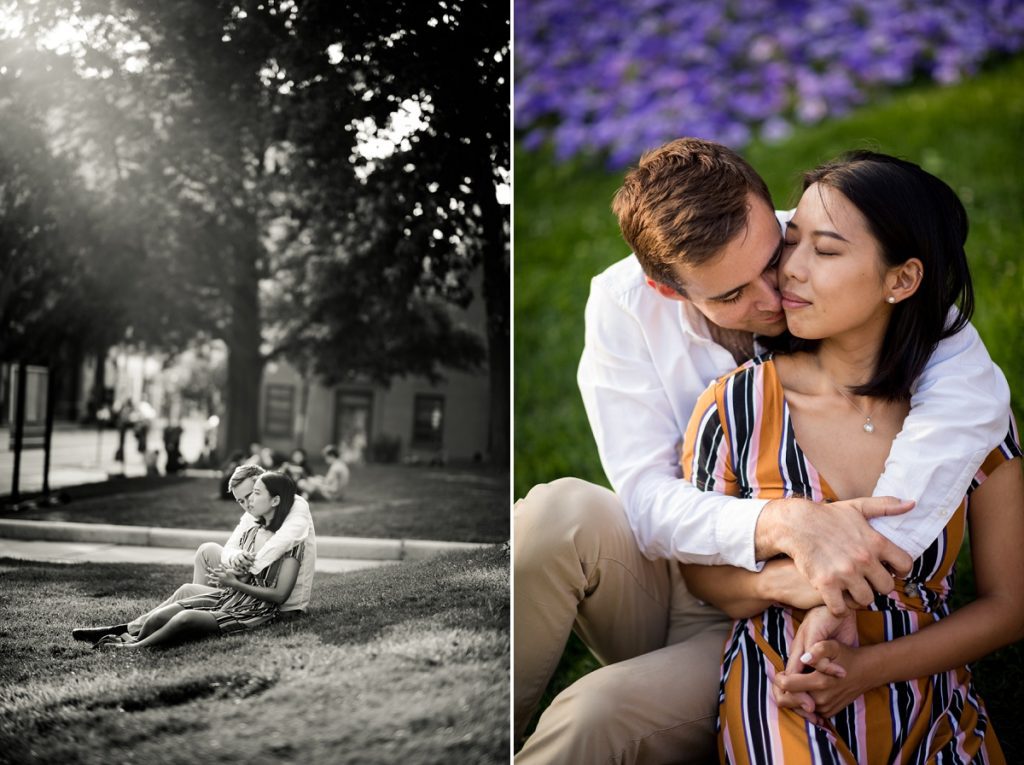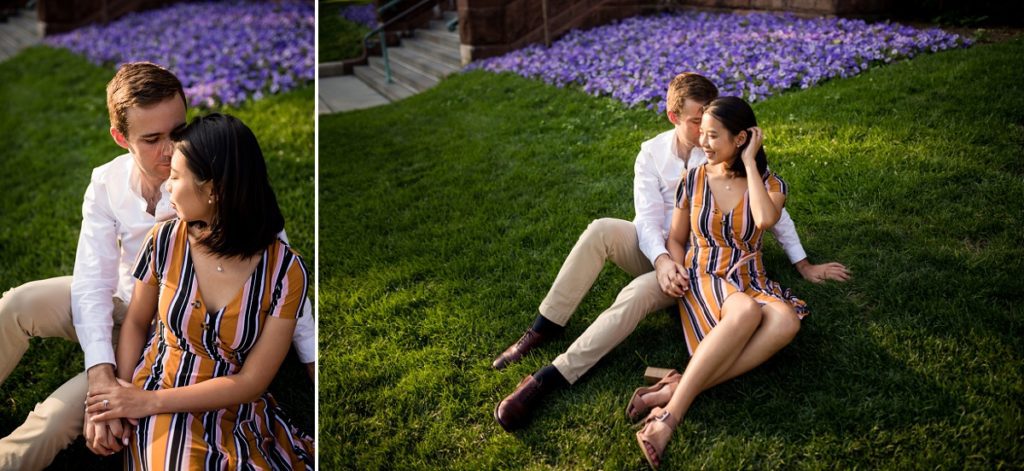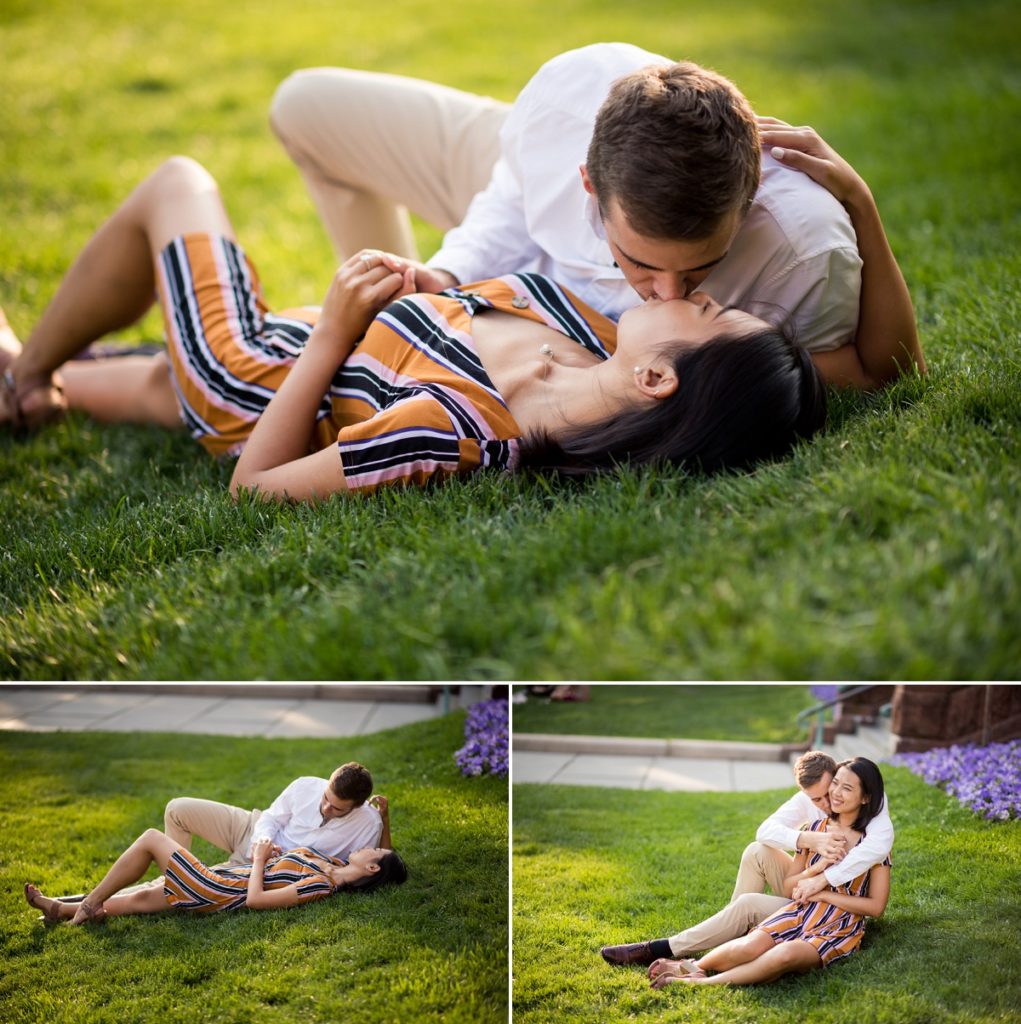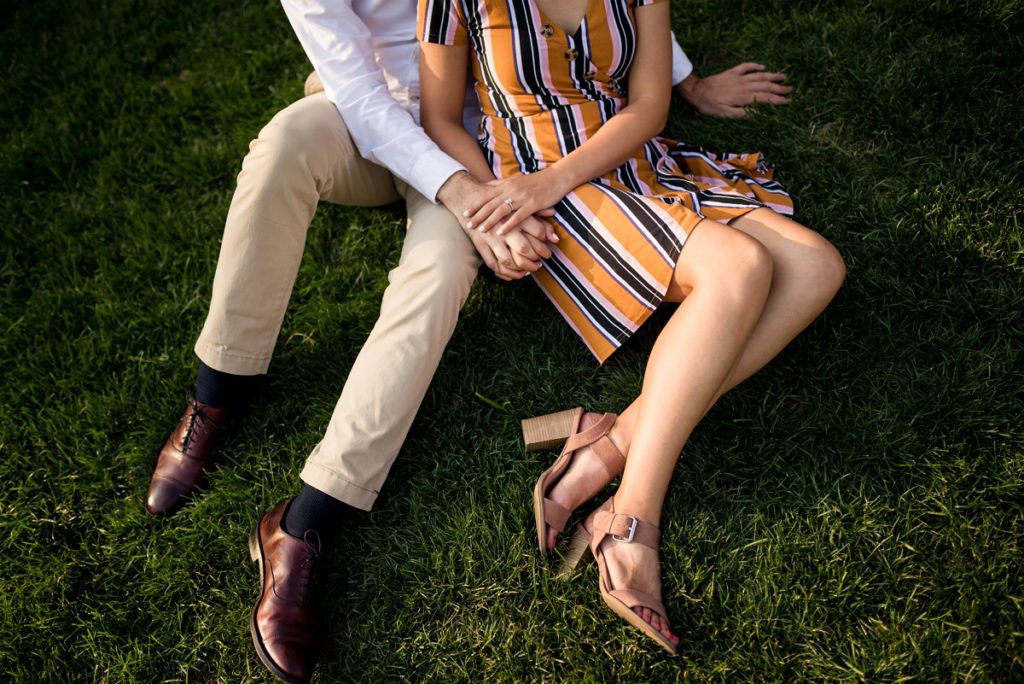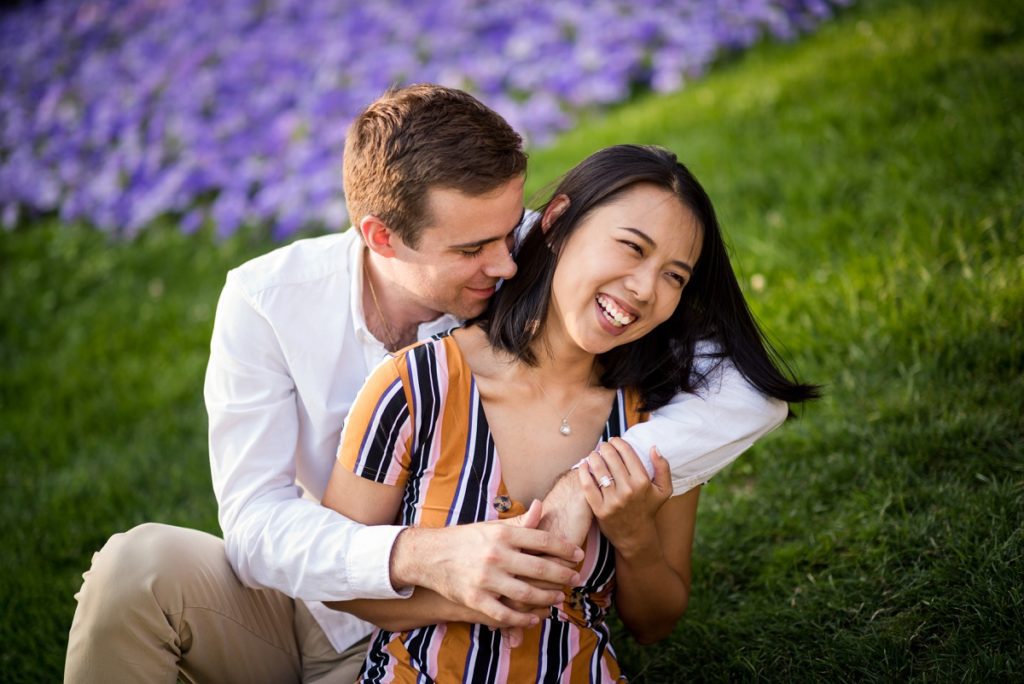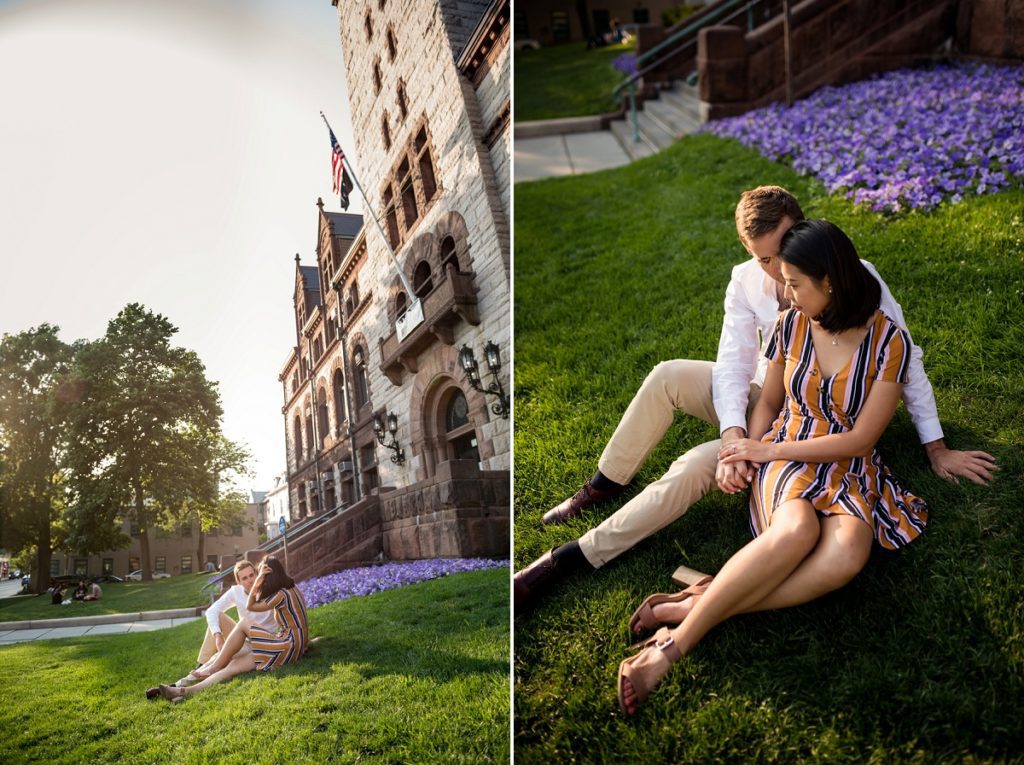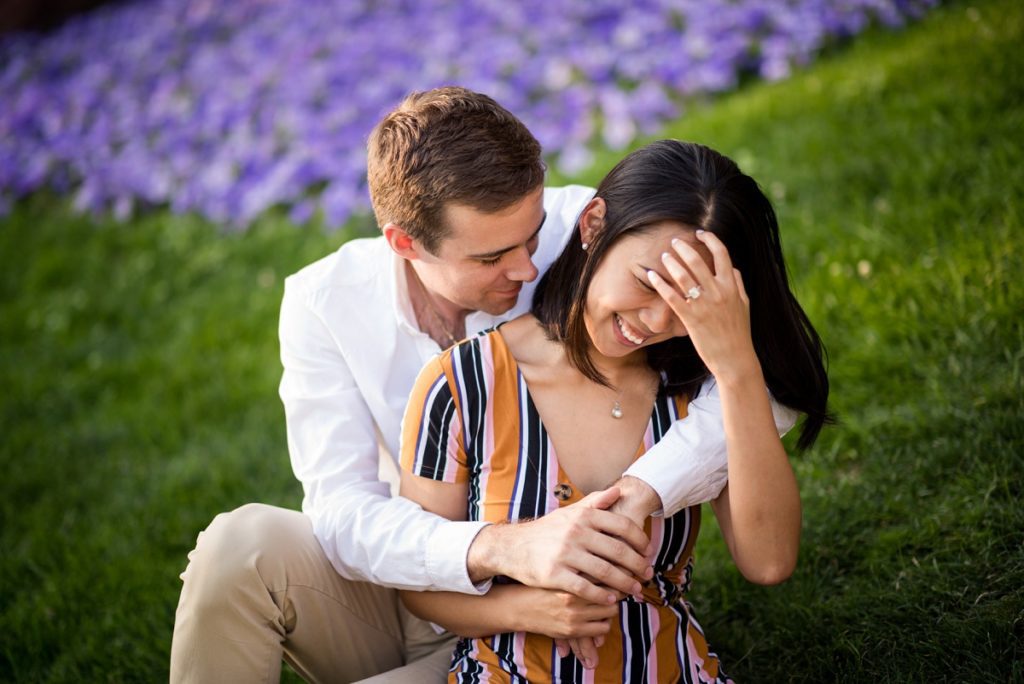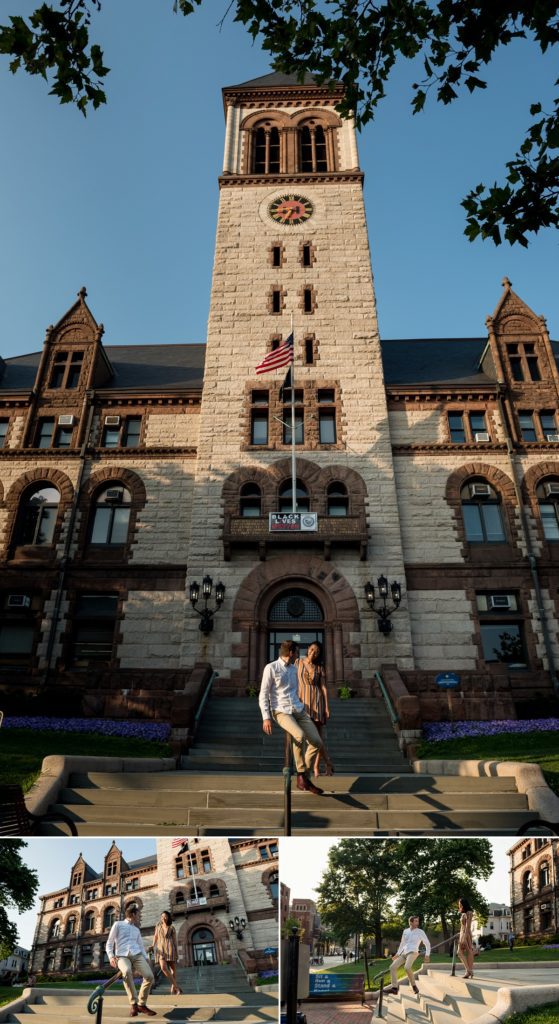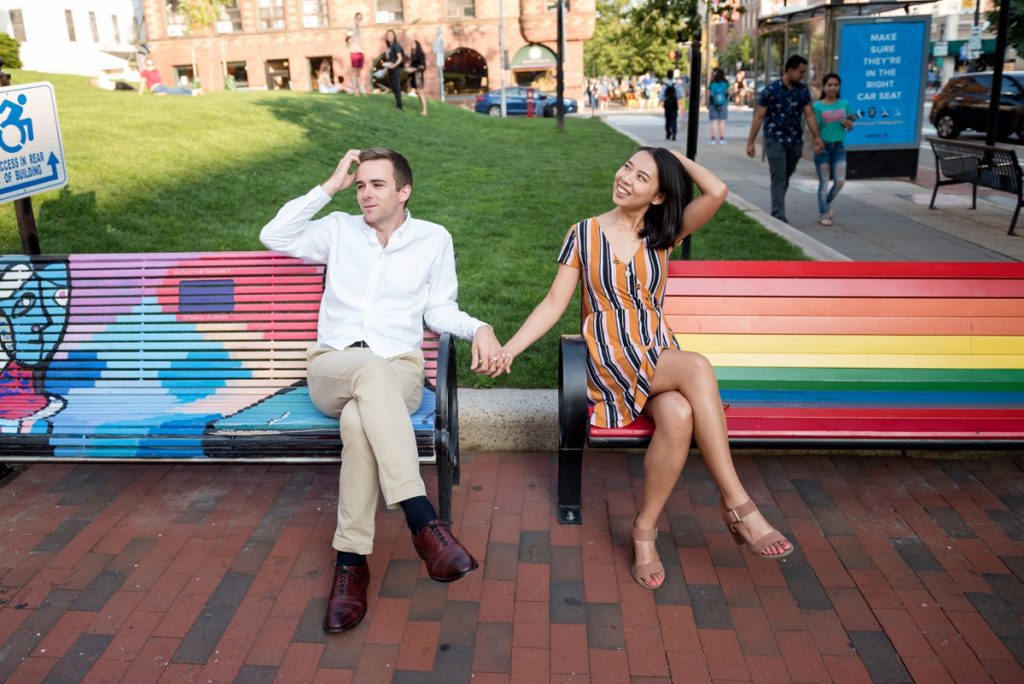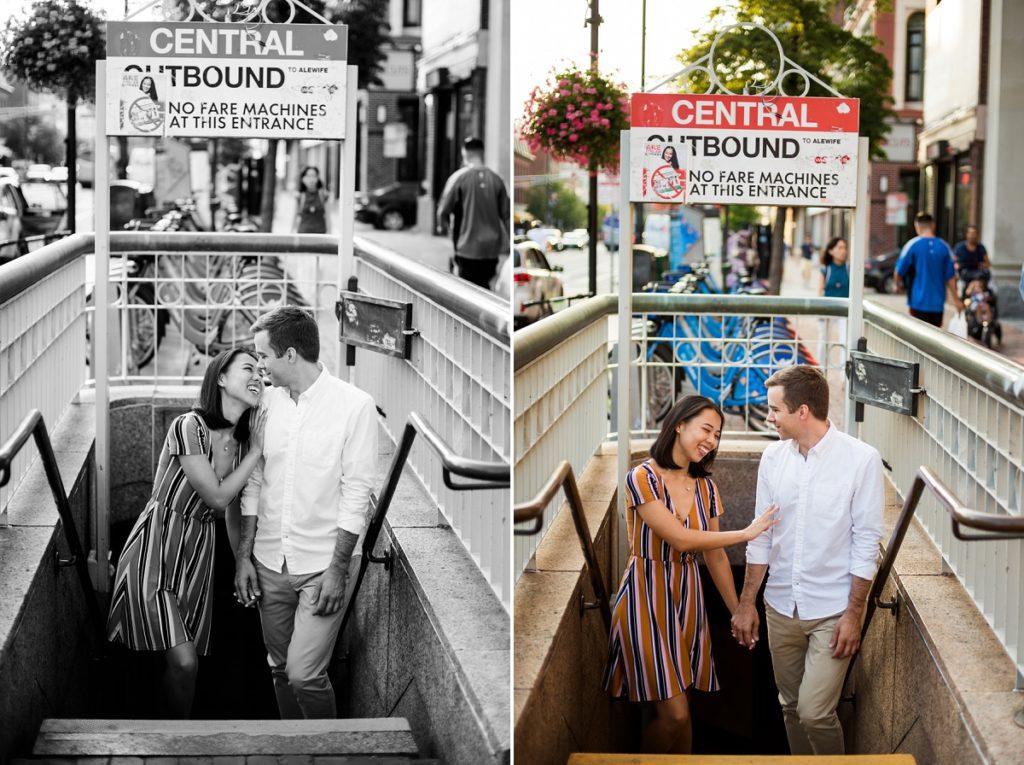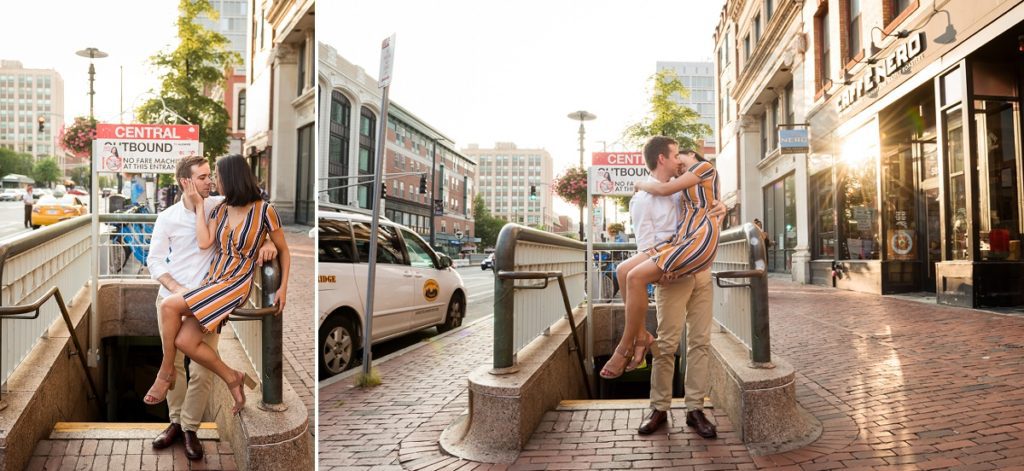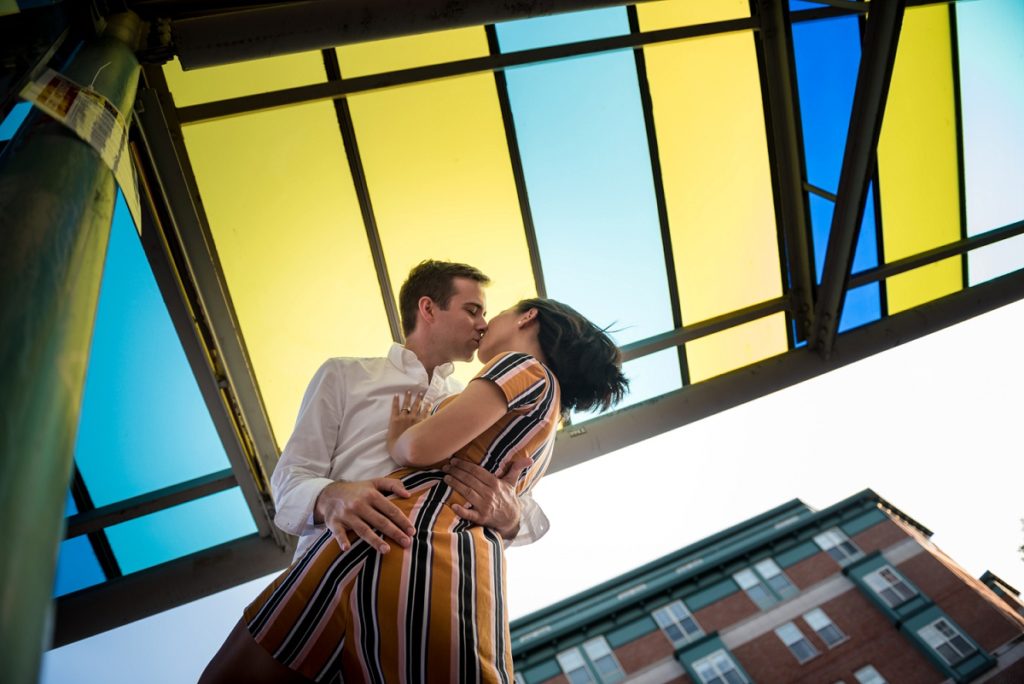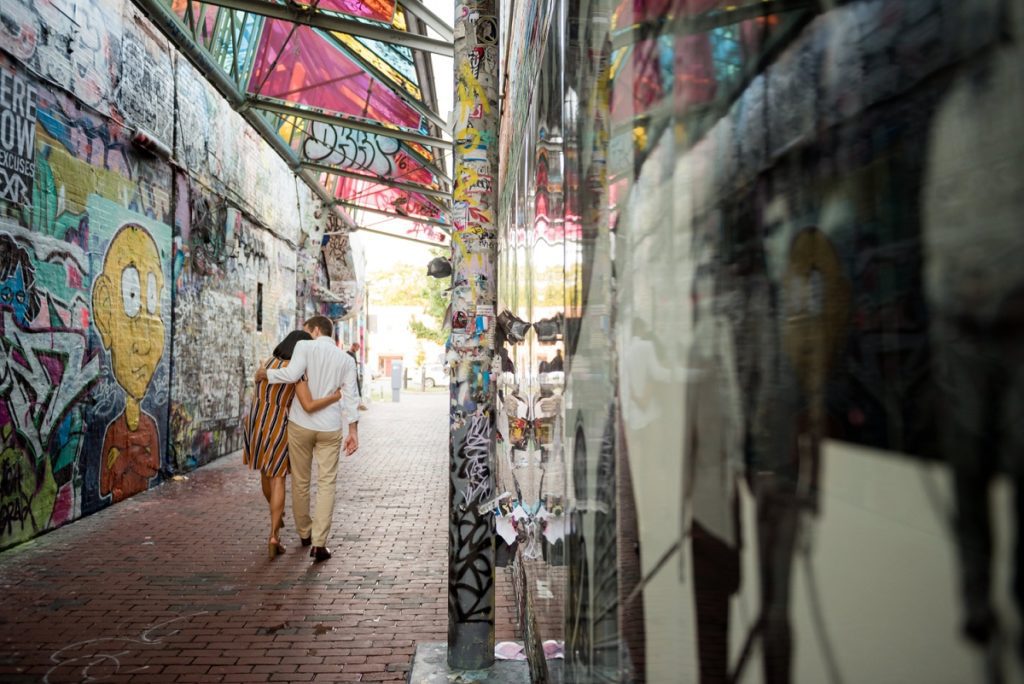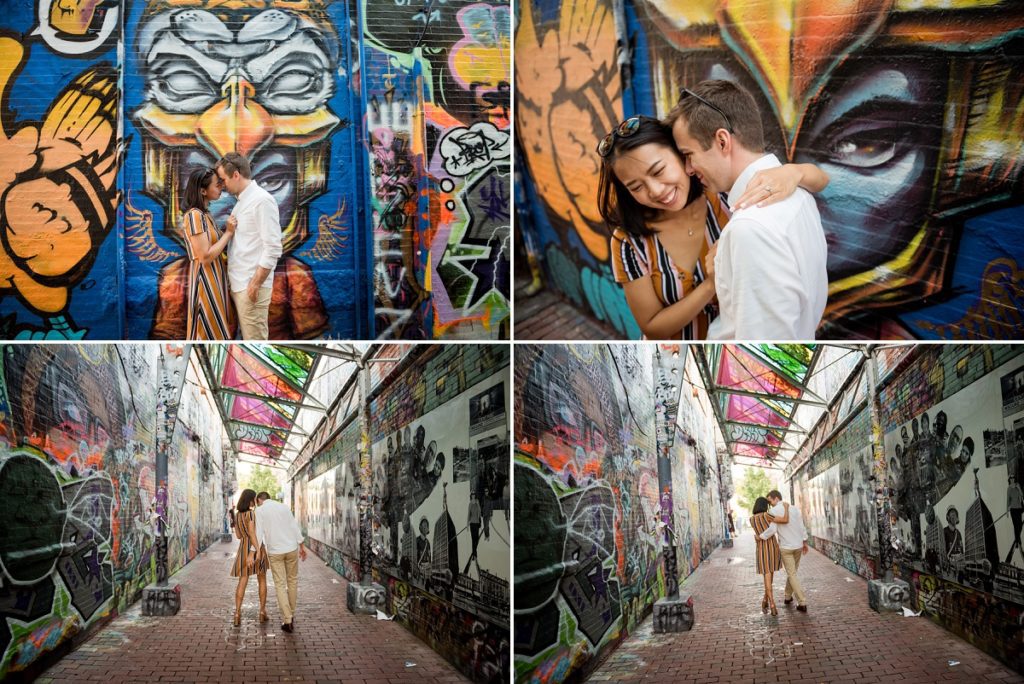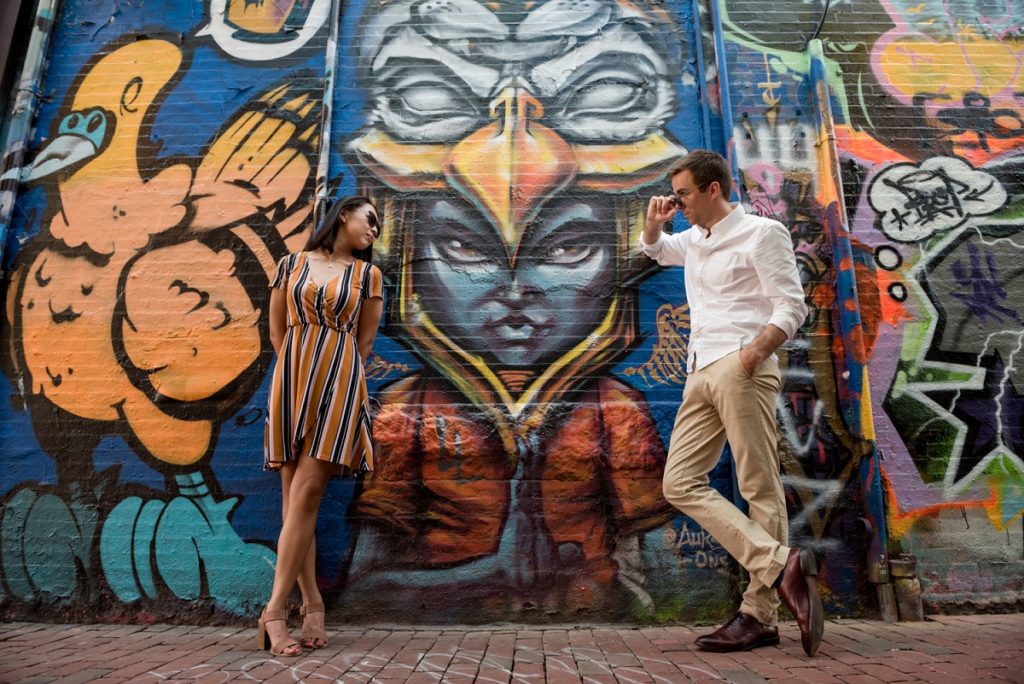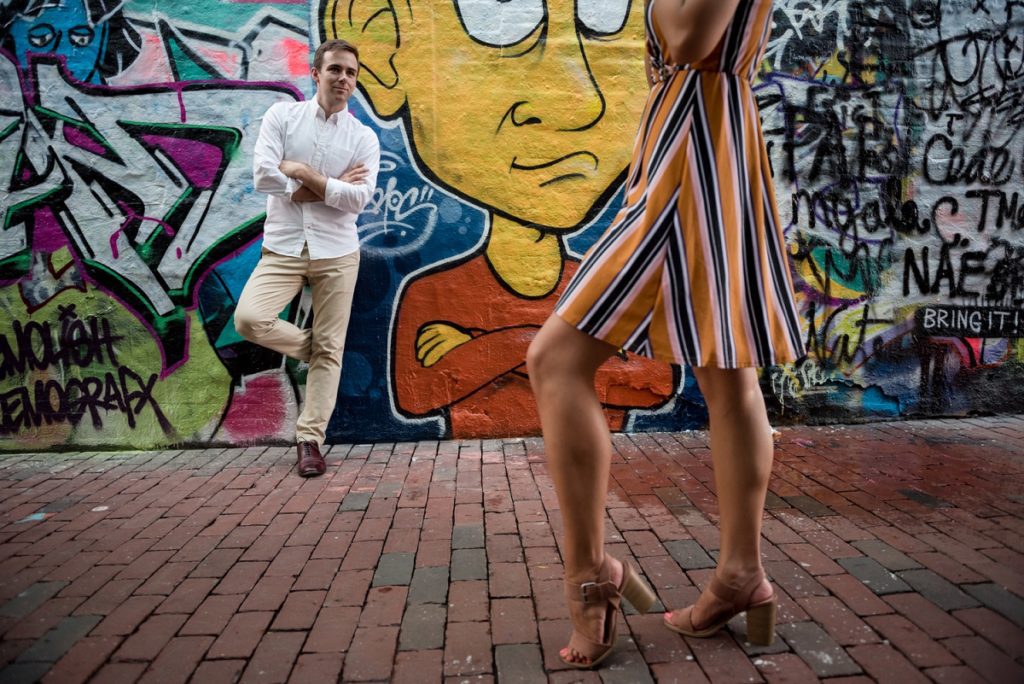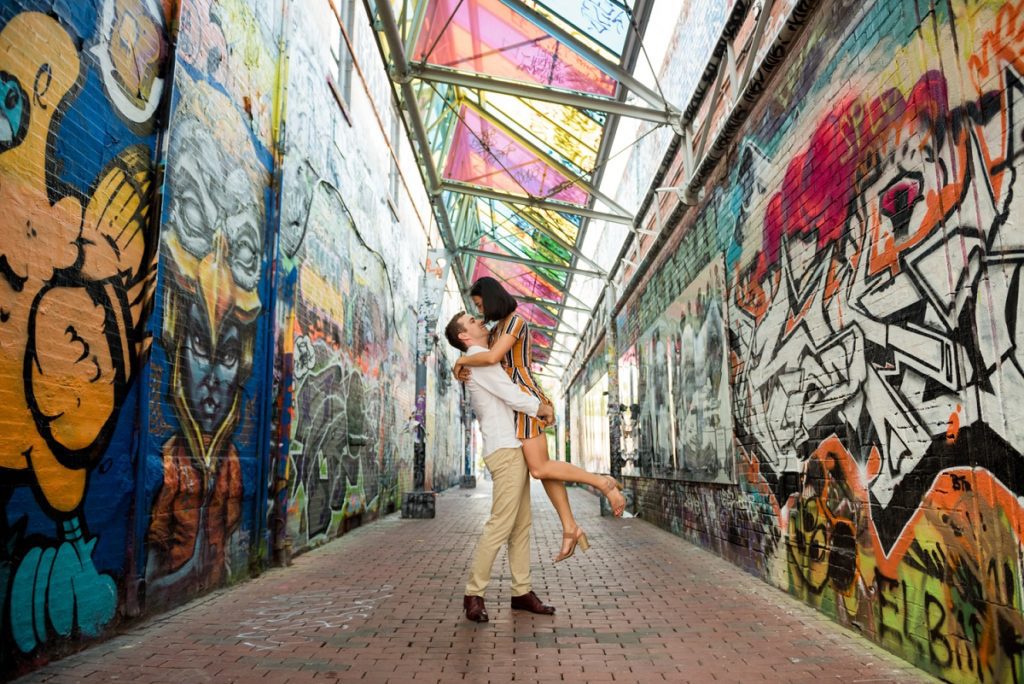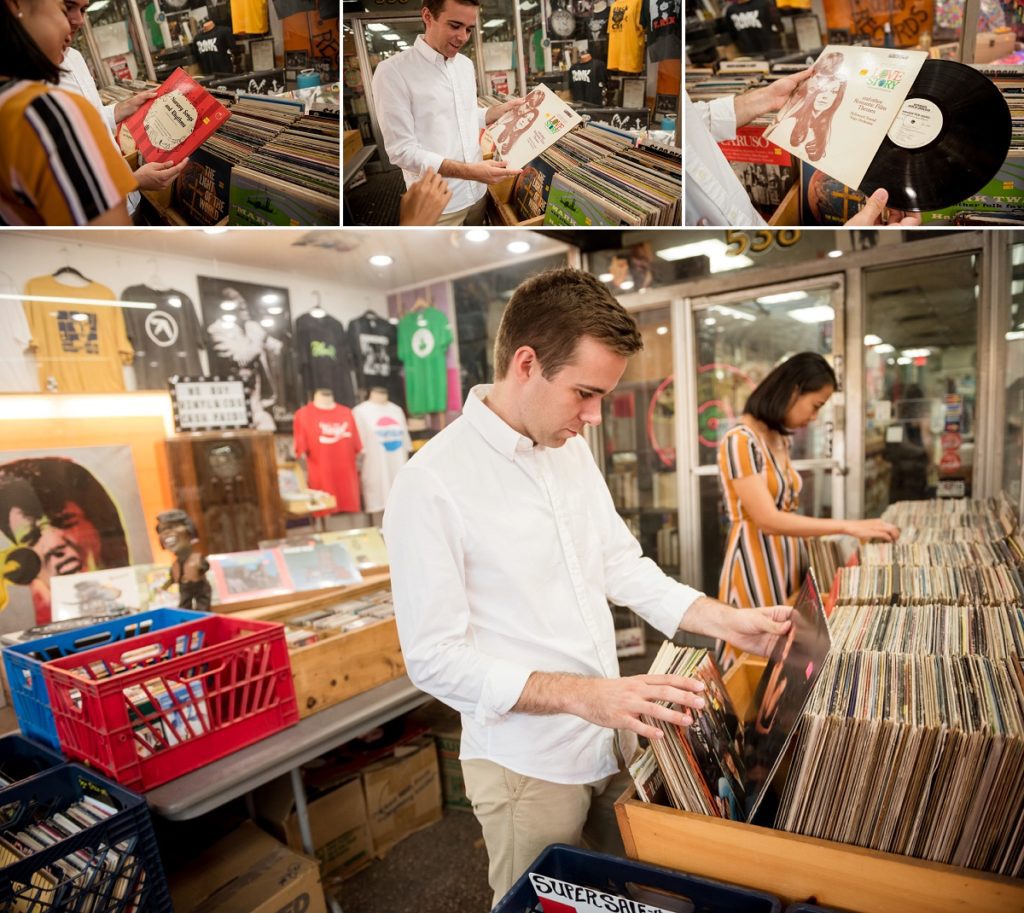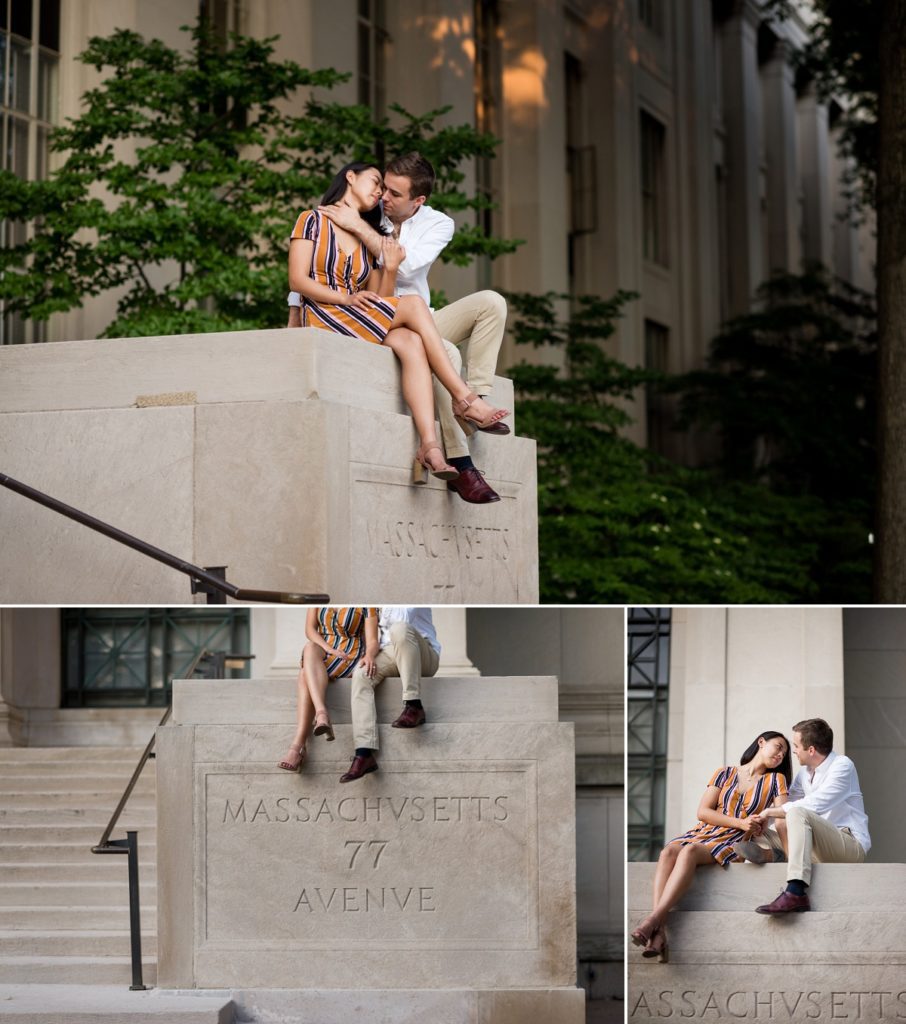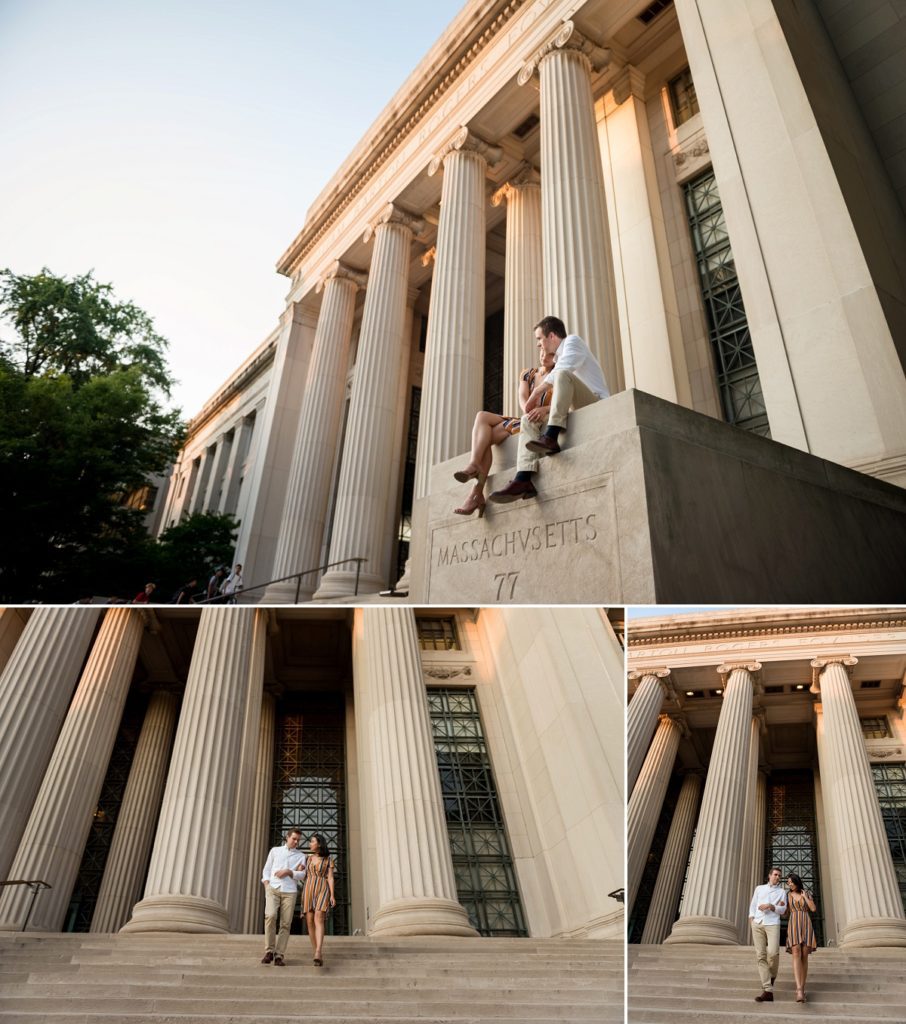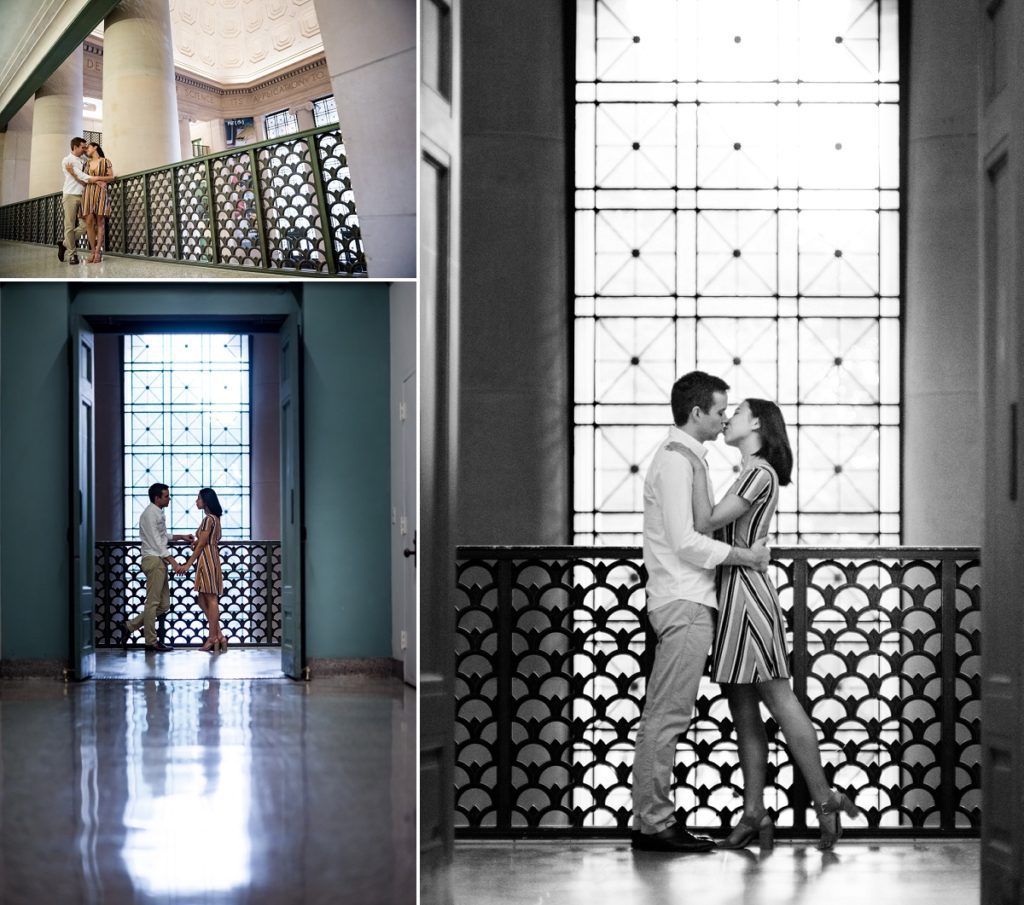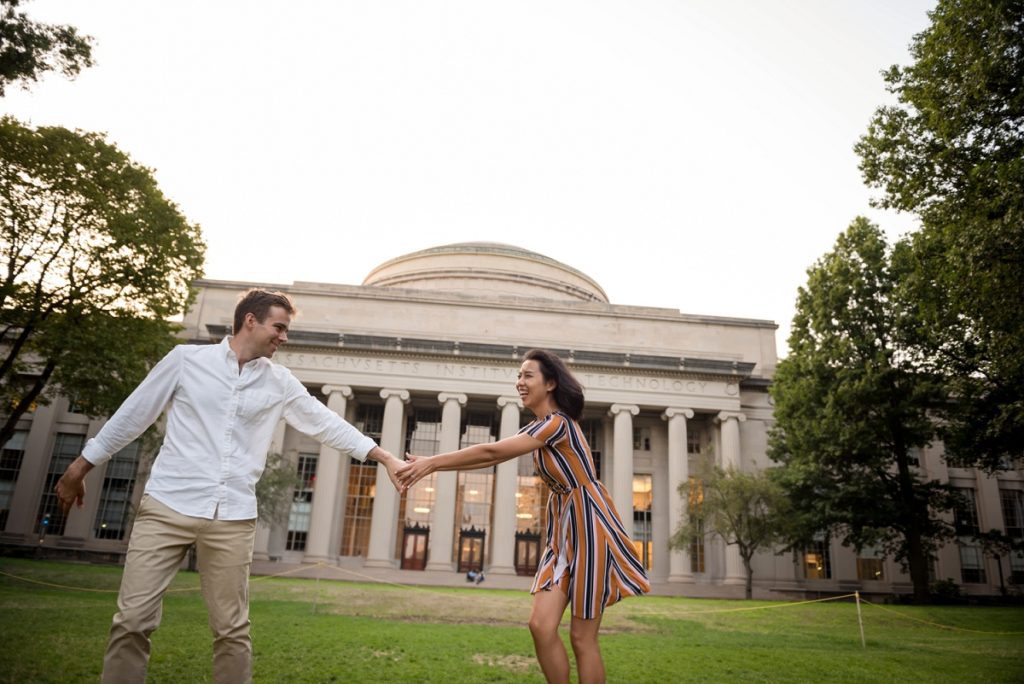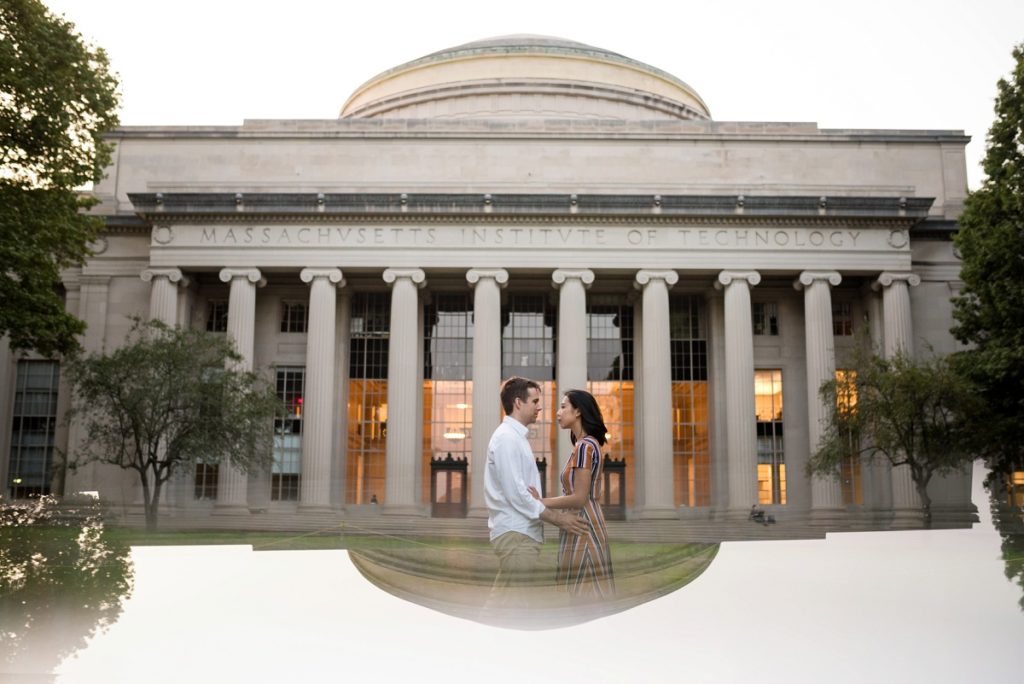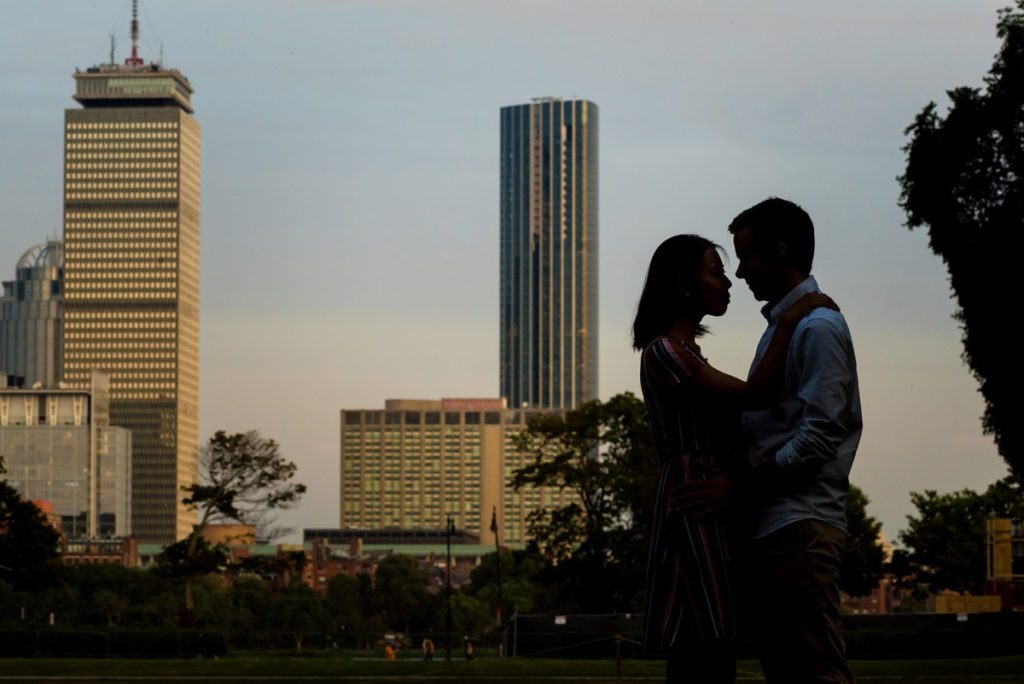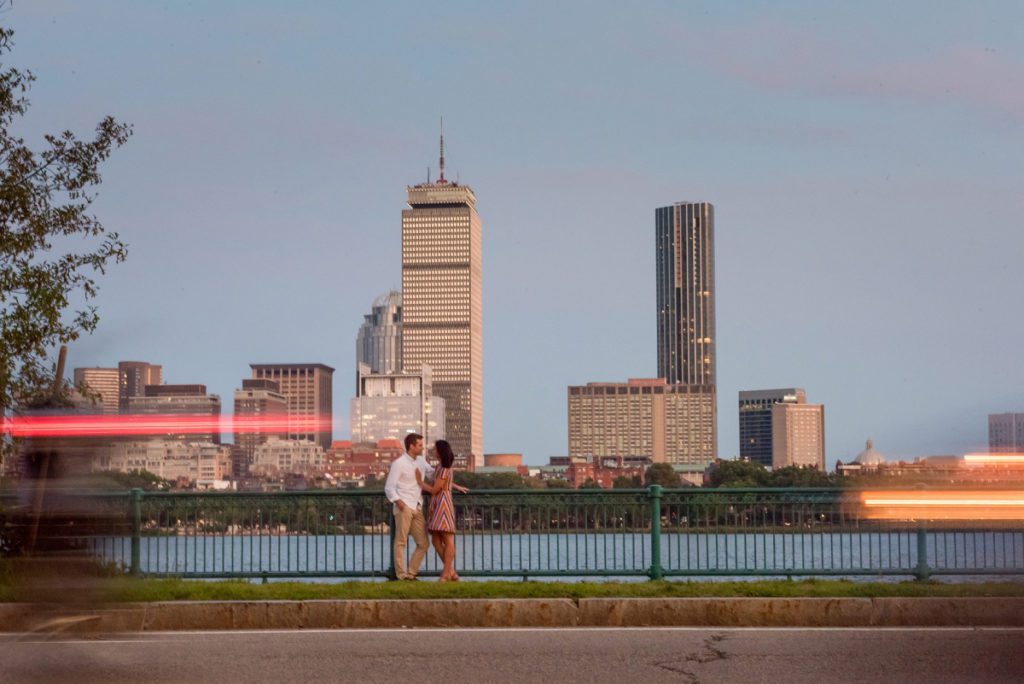 I hope you loved looking through their engagement session. I loved the playfulness and they were just so easy to photograph. Lulu and Tim played off my ideas and it helped me create some of my strongest images. I'm really proud of these and I hope you loved this fun engagement session too.