Charles River Esplanade
I was so excited when beautiful mother-to-be Katie reached out to me about a maternity session close to her home on the Charles river. Photographing on the Charles Esplanade during the sunset hours is the best because the views are unparalleled for Boston. There's so much texture and variety there. I never know what my couples will look like before I wander into the area during the session. Katie was very organized and communicative from the start and I truly value that because it helps in the planning process as well as builds a better bond of trust between us. People always ask about locations and I always say I can photograph anywhere. I prefer photographing locations that are sentimental as this brings another layer to the images. Since Katie and Matt live overlooking the Charles, this location is perfect. Below you'll see the beautiful photos we were able to create in this Esplanade boston maternity session.
The Maternity Outfit
I had no idea what she was going to wear except that she described herself as a style minimalist. I love what she put together for herself and her husband because it fit the location perfectly – city chic. Don't you agree that the burgundy really helped her pop against the scenic backdrop? That was deliberately balanced by also still being a very natural neutral colour so it didn't fight against location.
These are things I always try and have people keep in mind when finding outfits. You want to be in line with what's around you, but not blend in completely/become lost (unless you wanted to go light and airy, in which case white on white is truly the only way to go). This outfit is something she can easily wear time and time again (for something similar, check out Old Navy or ASOS). You don't have to go over the top, or go outside of your comfort zone.
I find the way to go is always with your gut and make a statement about you and your style. Don't get too fussy with accessories, or try and copy Pinterest and Instagram. Be who you are. You want to look back at these photos and recognize the person in them.
Maternity Photos on The Charles River Esplanade
I hope you will love Katie and Matt's maternity photos | Esplanade boston maternity session.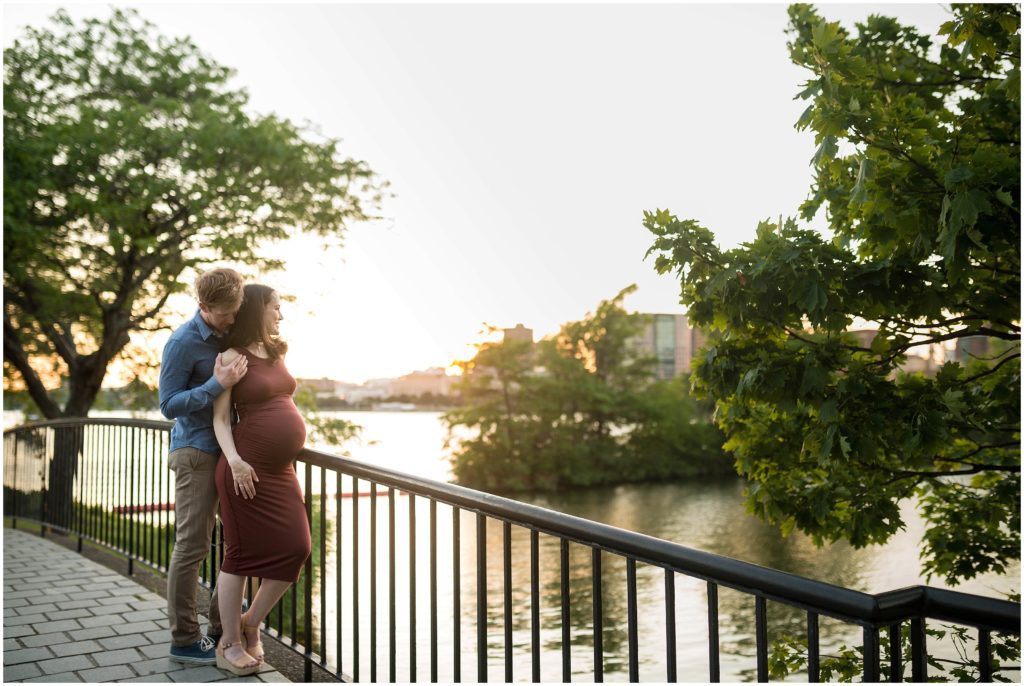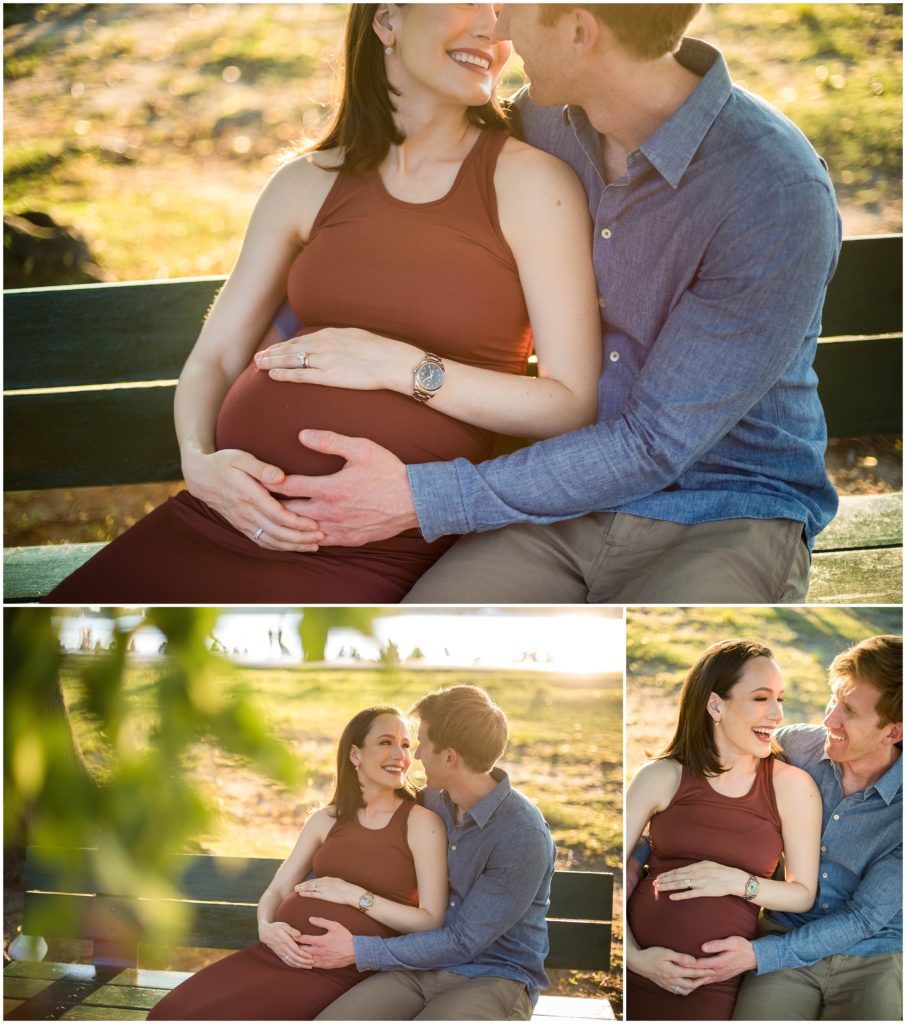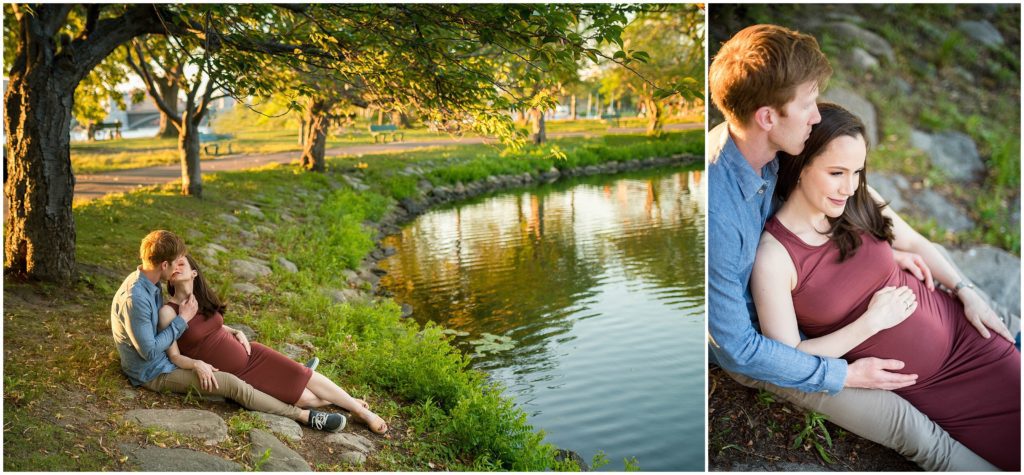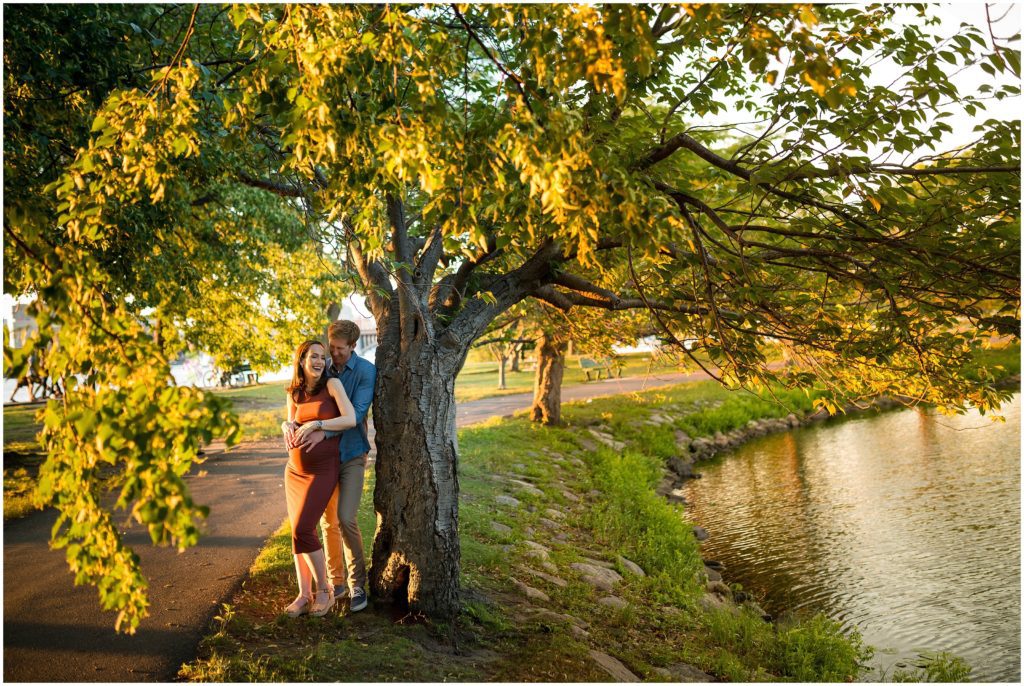 Esplanade at Sunset Maternity Images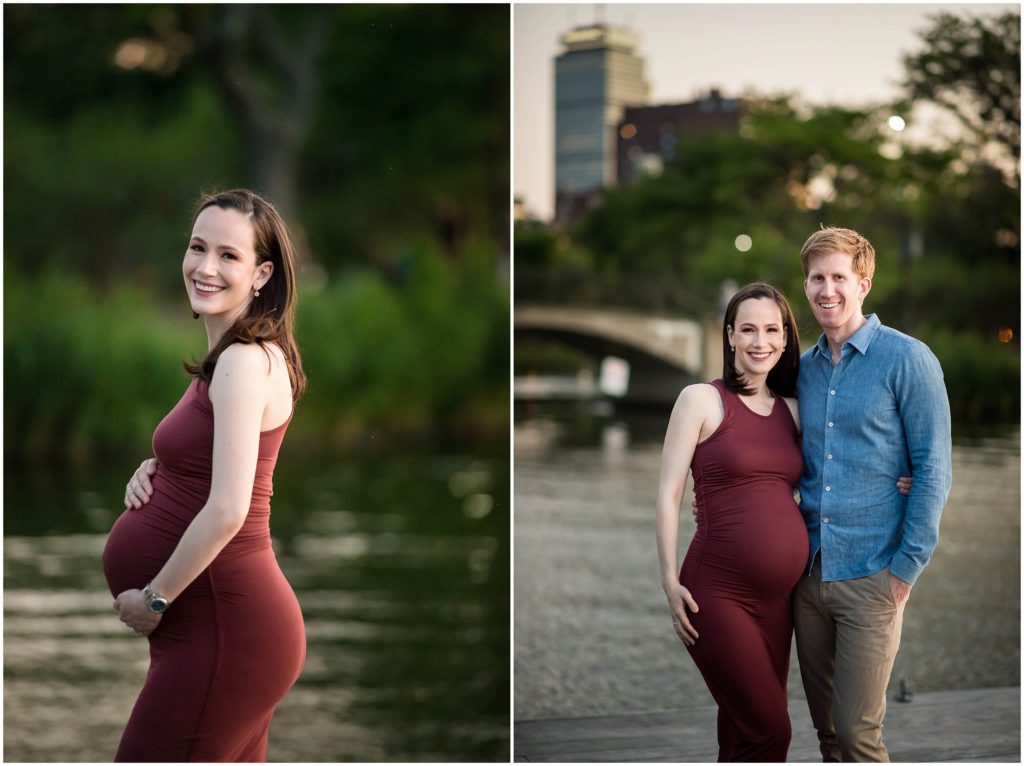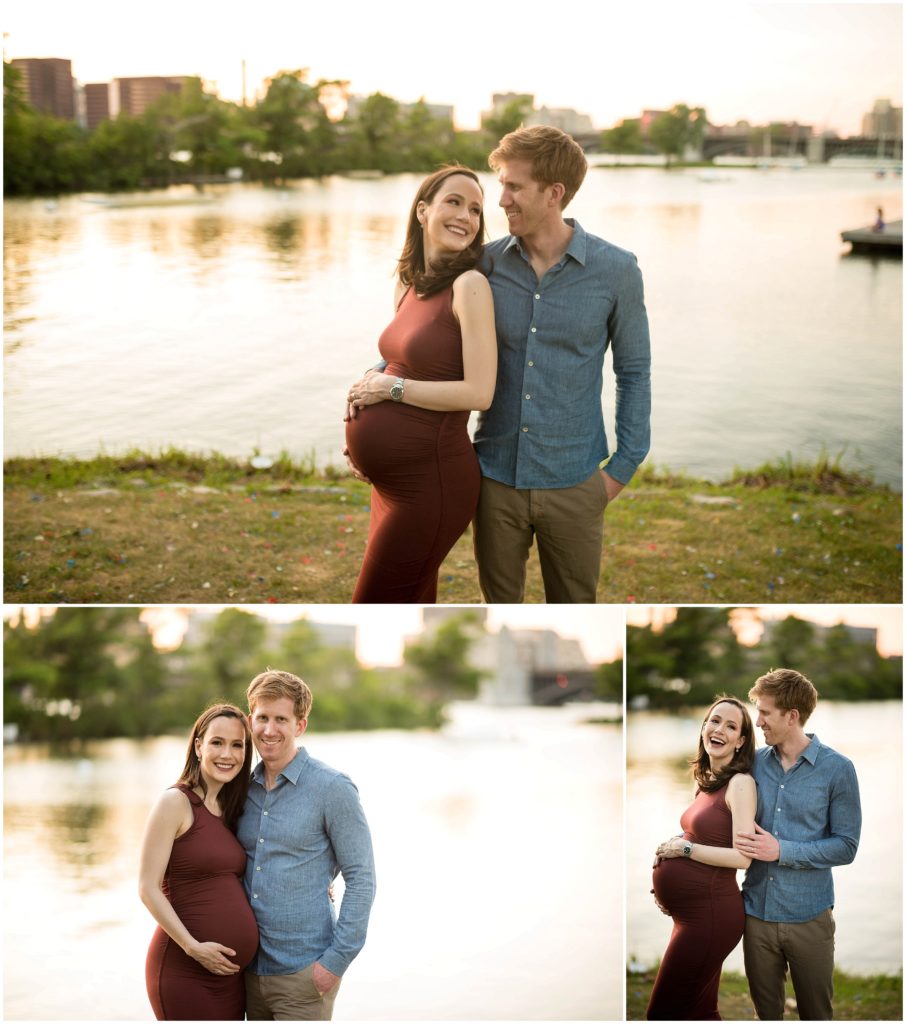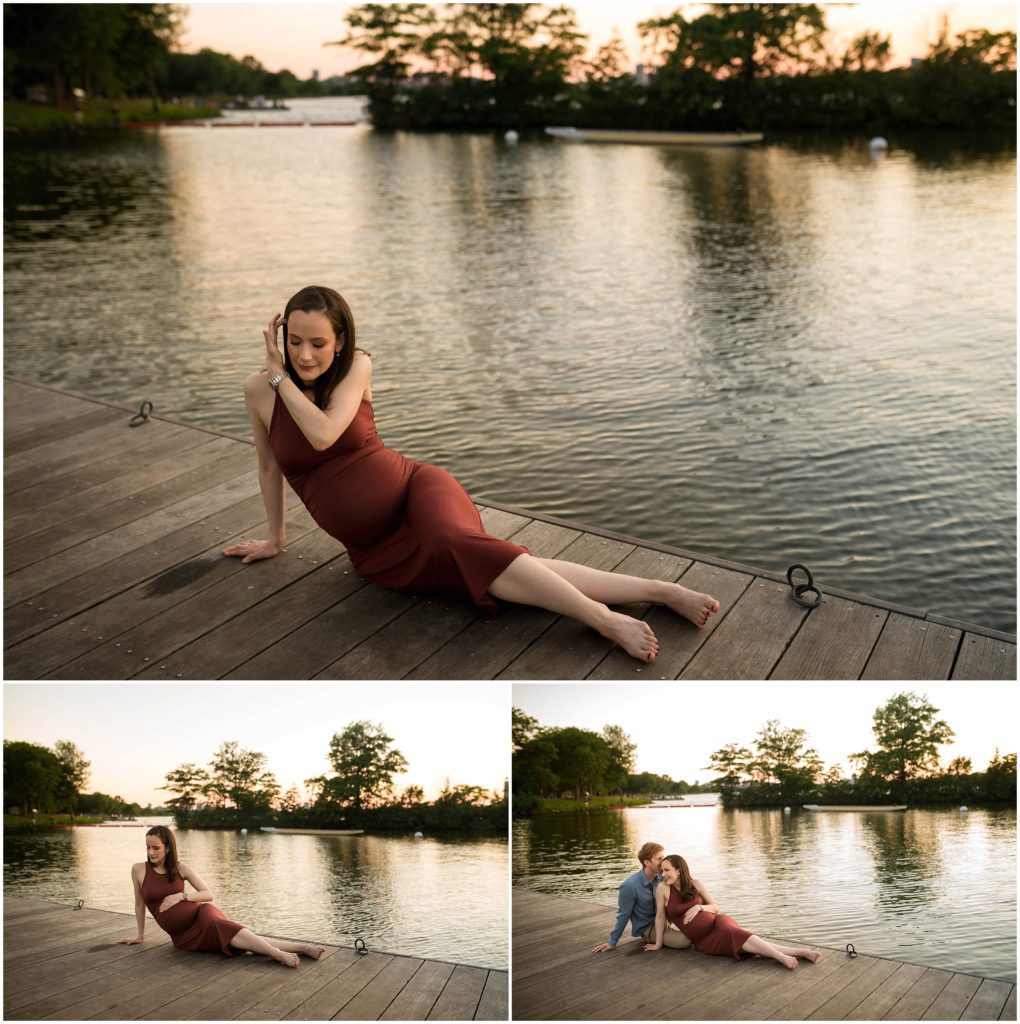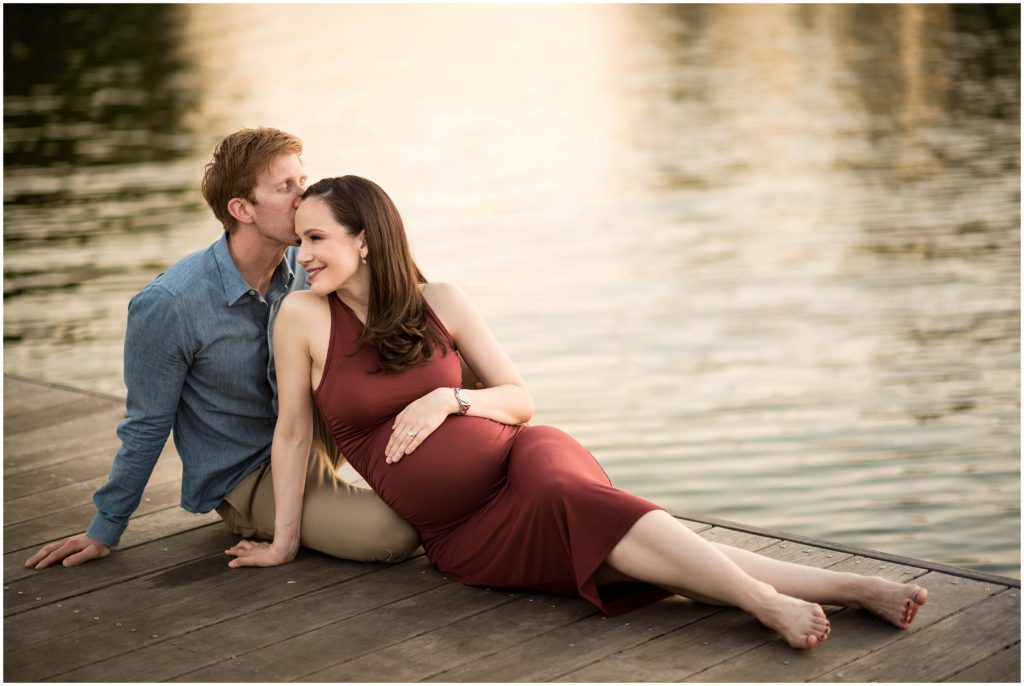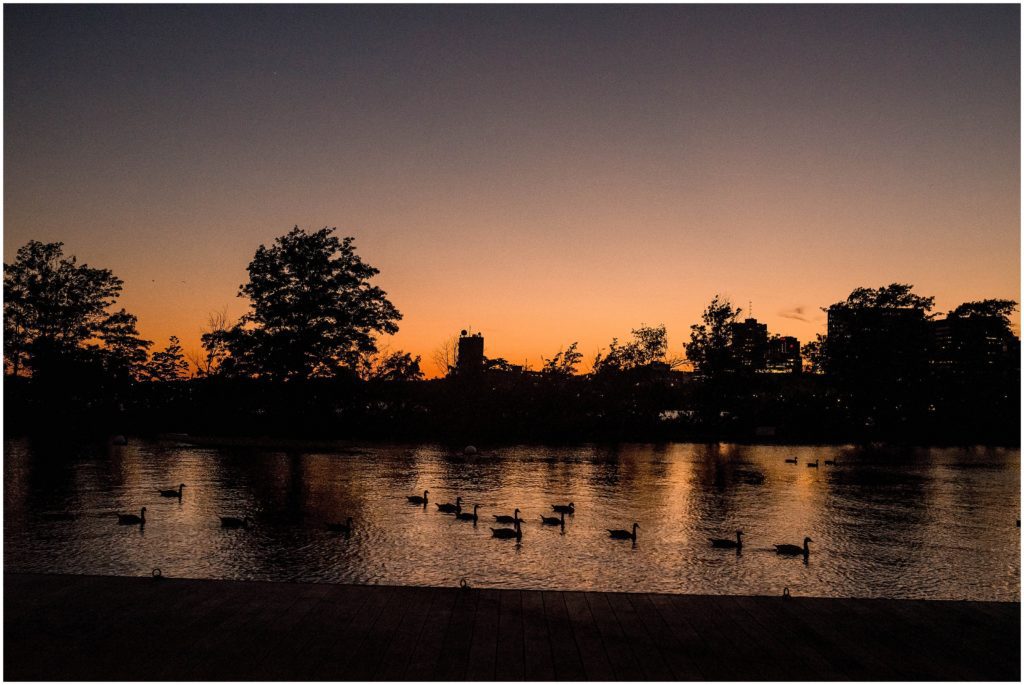 Reach out to book your maternity session
Hope you enjoyed their maternity session photos in downtown Boston. I will soon link their newborn images once I get a moment to upload them. I'll link them here once they're up.
If you're interested in booking a session with me, please see my contact form on my website.
For another Boston maternity session, check out this in-home photography session: Blog post.