Larz Anderson Family session
This is the second of two back to back late afternoon / sunset sessions at Larz Anderson park. I am a photographer that loves to feed off the energy of the family and let them inspire me by their play and interactions. This makes each session unique and fun. I start with the traditional poses based on the location of choice and just see what evolves from there. Often my sessions are toddler run so I don't have a say anyway. They always run the show. I'm based in Davis Square, Somerville but I travel a lot to Brookline to photograph the lovely parks there. We don't have much in terms of greenspace in Somerville so I'm always heading to the suburbs for colour. If you're in need of a Brookline Family photographer, do reach out.
Fall colours peaked in November
Each year families ask when the colours will be at their height. I have no idea as each year the temperatures vary vastly. The only thing certain is that it has to drop below freezing during the night for the colours to start to change. This coincides with cold weather, runny noses and all things related (fun!). I warn parents that layers are important and to keep kids bundled and warm. If they are frozen, nothing I do will illicit a happy expression or fun moment. This year the temperatures stayed warm (2018) so we had a mild autumn season. The trees were still hanging on in November and I was happy.
The Family
I have been photographing this beautiful family since their eldest was a newborn. They've stayed by my side ever since. I love seeing them each time and seeing how the kids grow and change in personality. The first couple of years are always challenging, but the daughter is getting to an age now where she's truly inspiring with the ability to channel her ideas and is just an absolute delight to photograph. Her brother is a bit younger, so it's always chaos trying to get him still for a photo- ha!
Fall Family Photos at Larz Anderson Park
Their beautiful gem coloured outfits were in perfect contrast to the golden hues of the backdrop. I couldn't have done it better myself. Her wardrobe selection was absolutely perfect. Rich purples, royal blues and punches of accent colours came together in a dynamic play against the signature New England fall leaves.
Brookline Family Photographer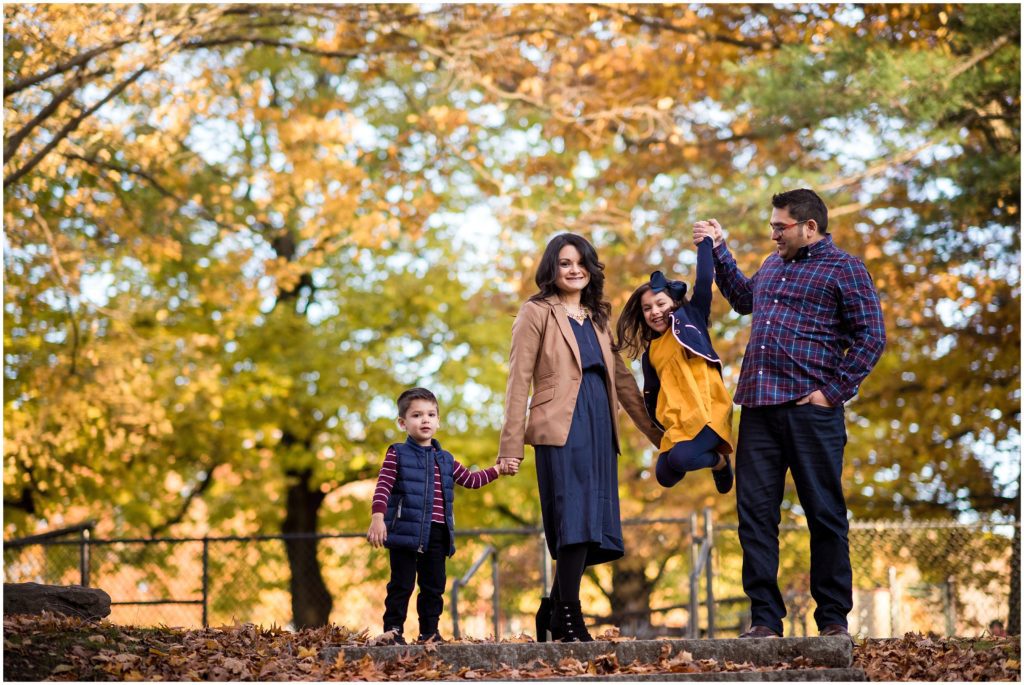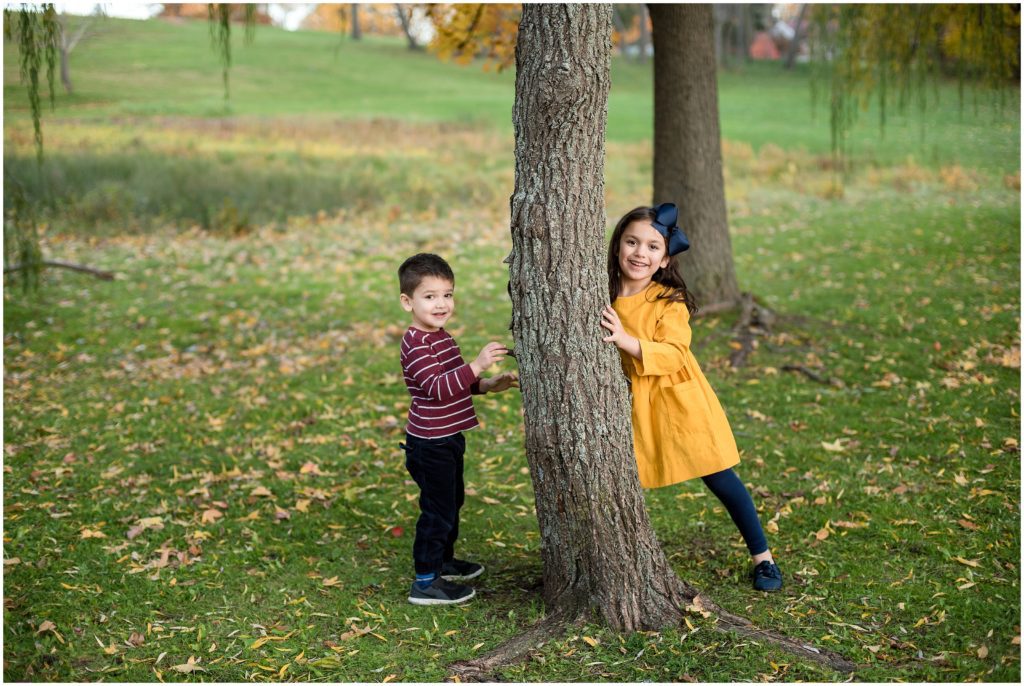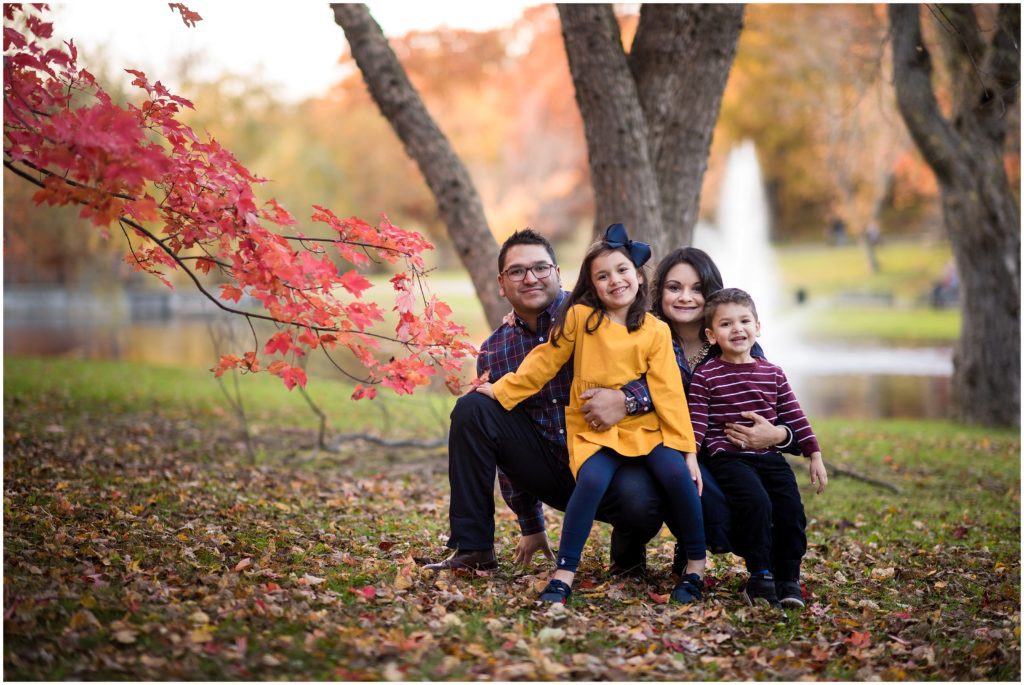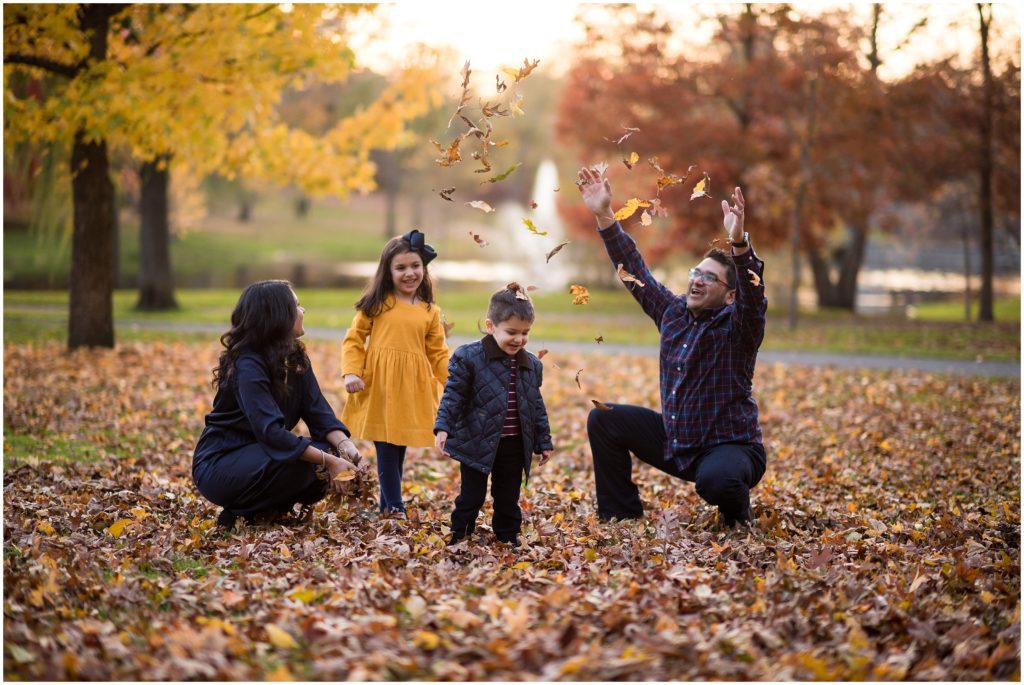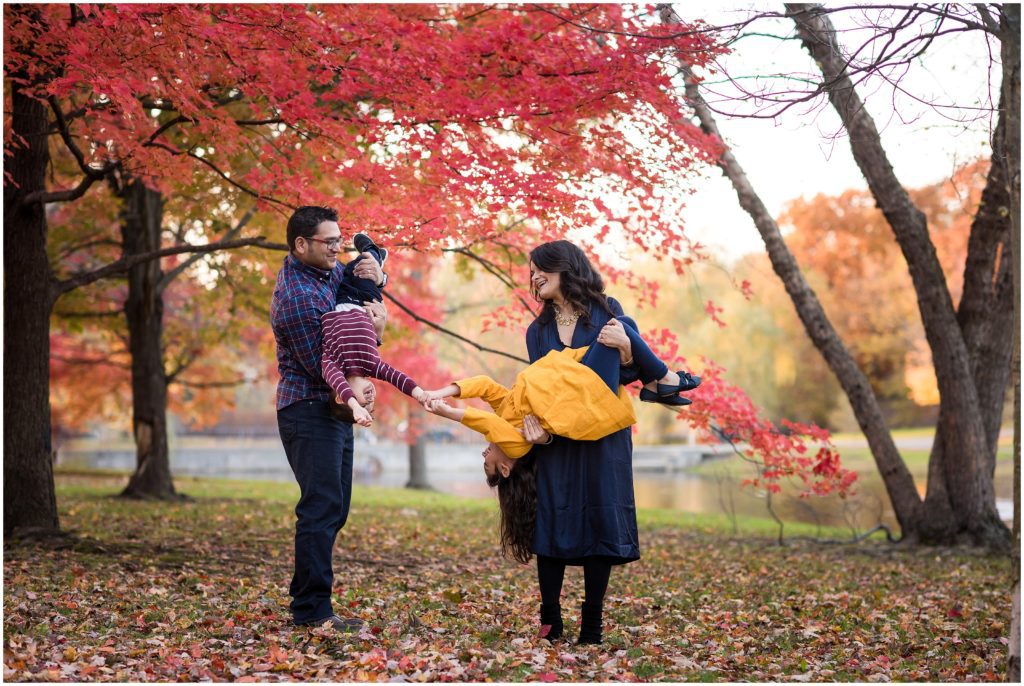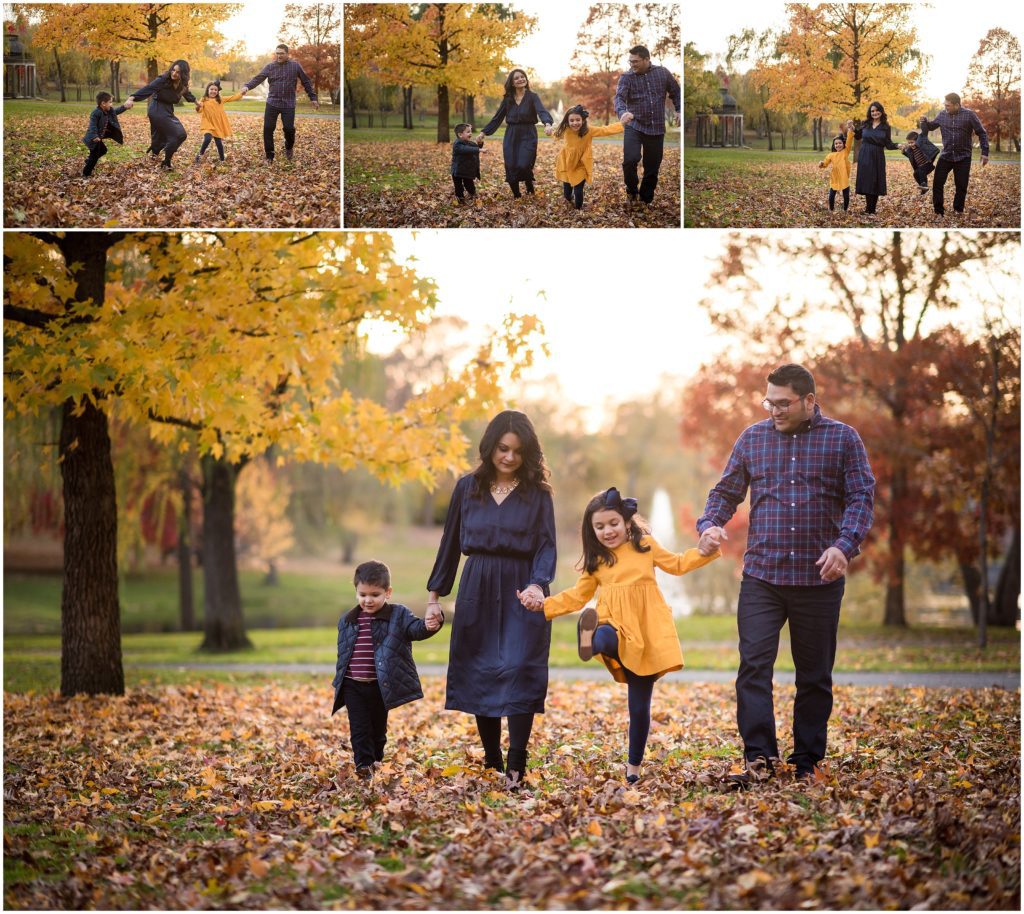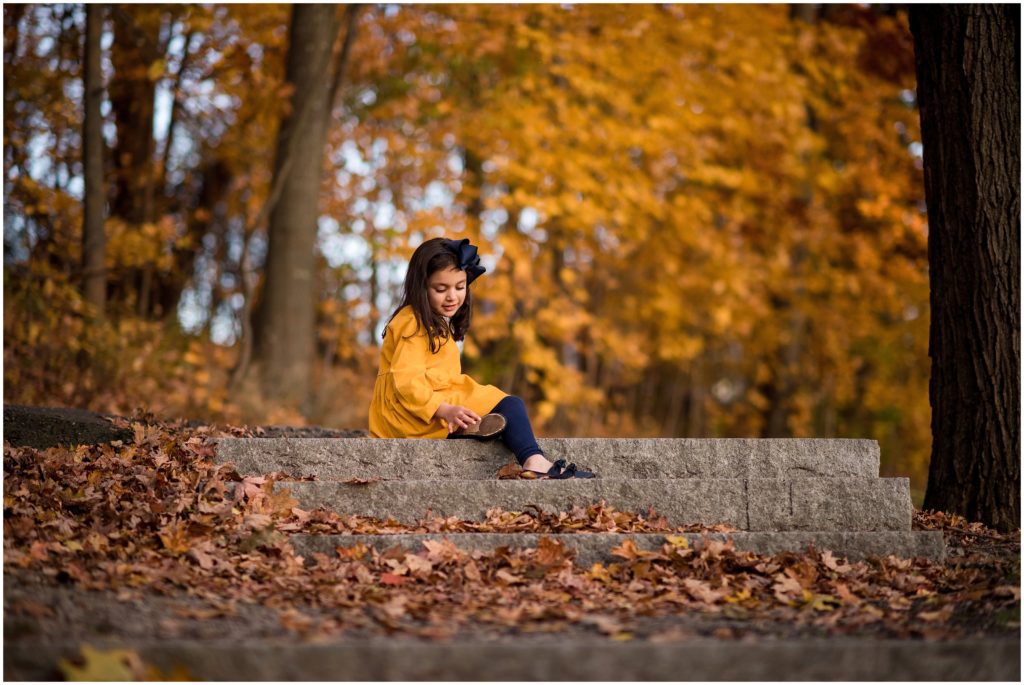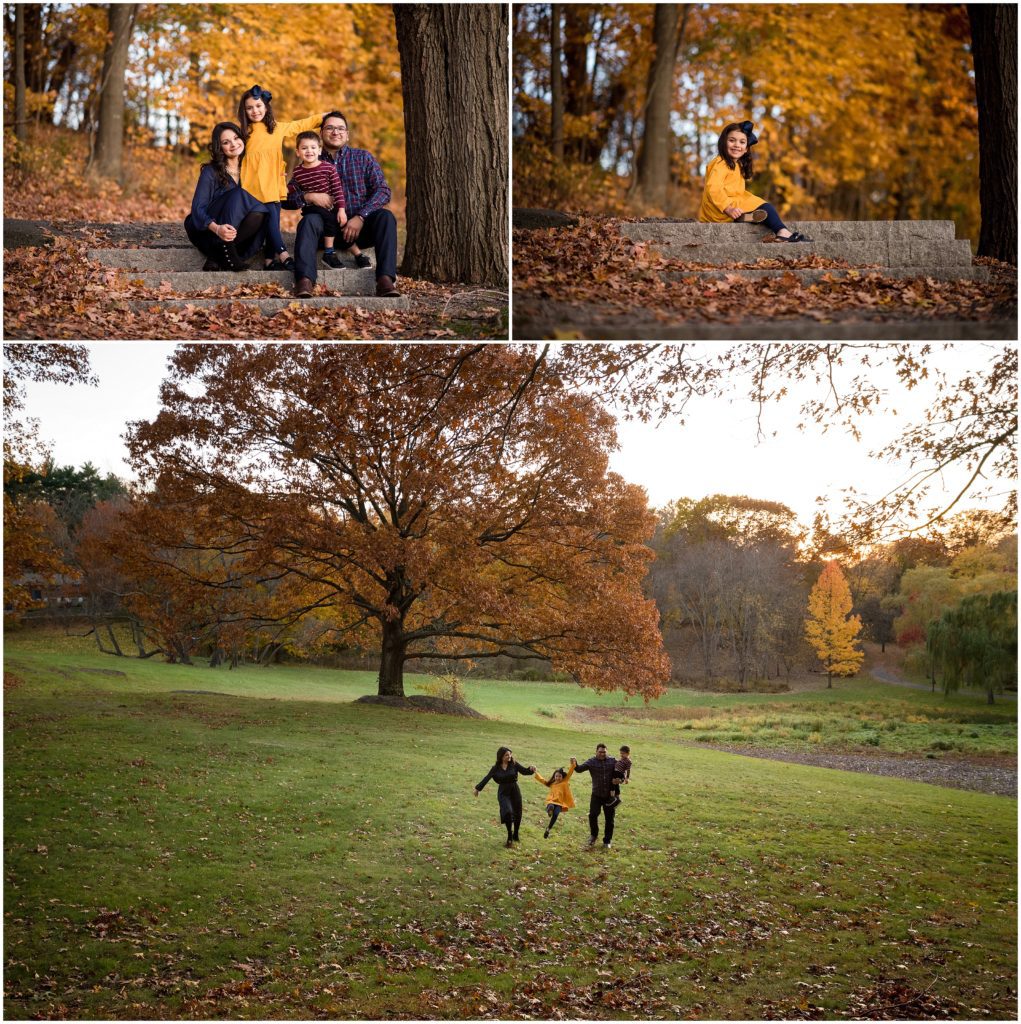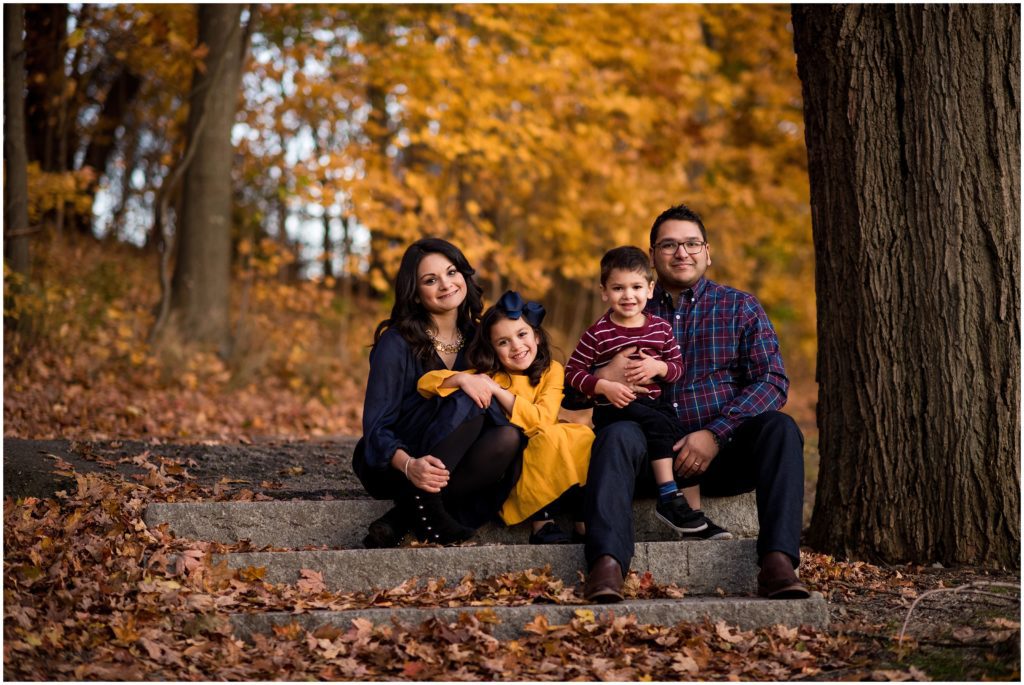 To see another family session photographed just the hour before this session, please click HERE . You can see how a different wardrobe and family dynamic can create a whole new set of images. Here is another EXAMPLE with different outfits and weather conditions (rain!).
Apparently they host weddings at this gorgeous venue as well!