Theatre Engagement Session
When Austin + Jen reached out to me to schedule their engagement session, I sent out a questionnaire to get a sense of things that they loved. I do this for all of my couples because I don't like anything cookie-cutter. I want couples to be able to be themselves in front of my lens. When they wrote back, a few items stood out to me : their love of the movies and basically how they liked to run at things! We managed to incorporate this into our Theatre Engagement Session.
The second item might sound a bit weird, but when you can see how we incorporated that into their session it'll all make sense. Literally ANYTHING can inspire me, even the smallest of details. So never hold back in telling me what you love to do as a couple!!
AMC Boston
AMC provided the backdrop for these super-cool images. When Austin said he reached out to them for permission, I was 100% on board IMMEDIATELY. It was scheduled to rain on the session date, so we got very lucky that we had a backup plan (which was actually our main plan). I immediately started to brainstorm how to best capture the movie-going experience. We played with ideas and poses and expressions. There were a lot of outtakes because let's be honest, couples have never done photoshoots before their engagement sessions typically! But I always leave in the outtakes because those are the memories. From awkward hands, the terrible throwing accuracy of Jen (popcorn misses galore) and Austin's super animated expressions…. they're all in the delivered set for their enjoyment.
Boston Engagement Photo Ideas
Thankfully, I am pretty familiar with dark interiors and really know how to make things POP! So the results I think are super fun and playful, just like Austin and Jen.
Theatre Photos
Enjoy these engagement pictures!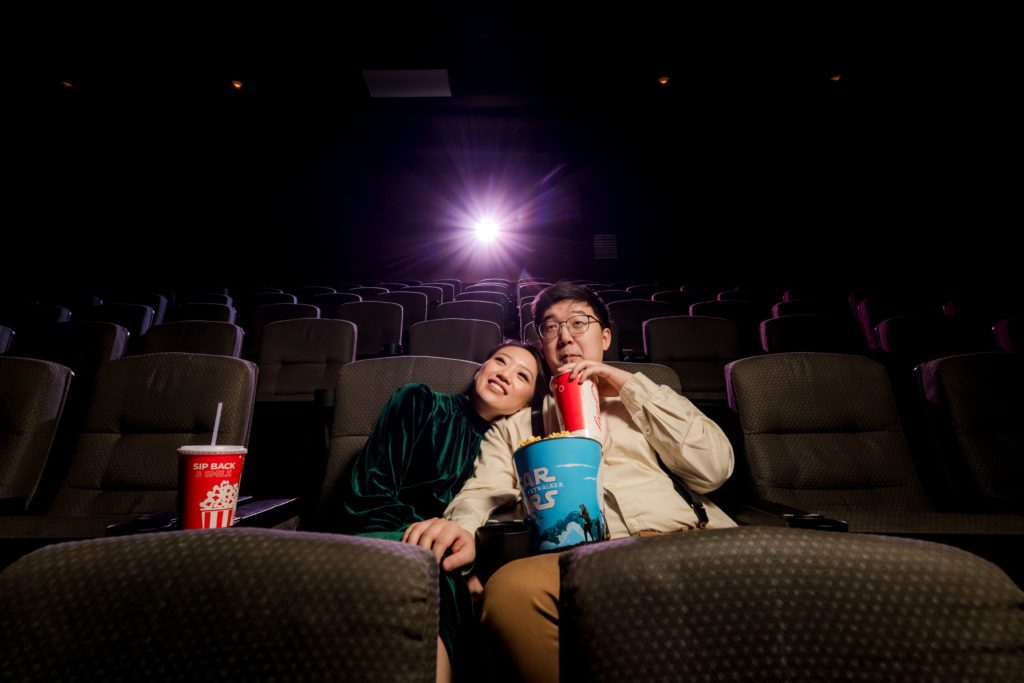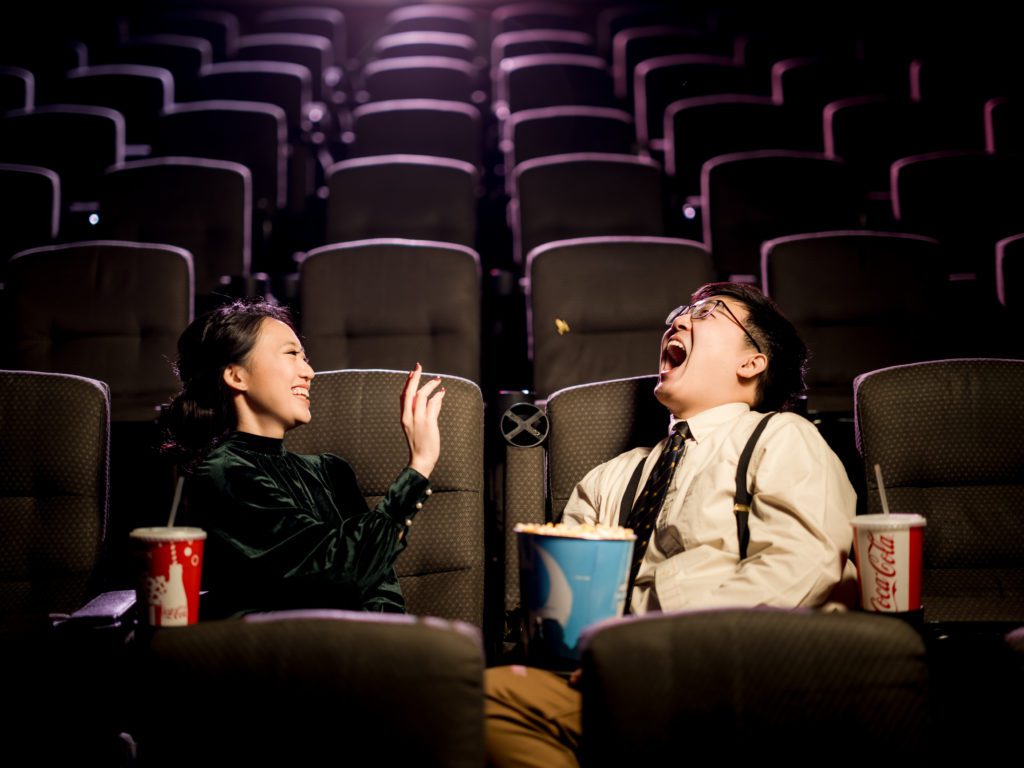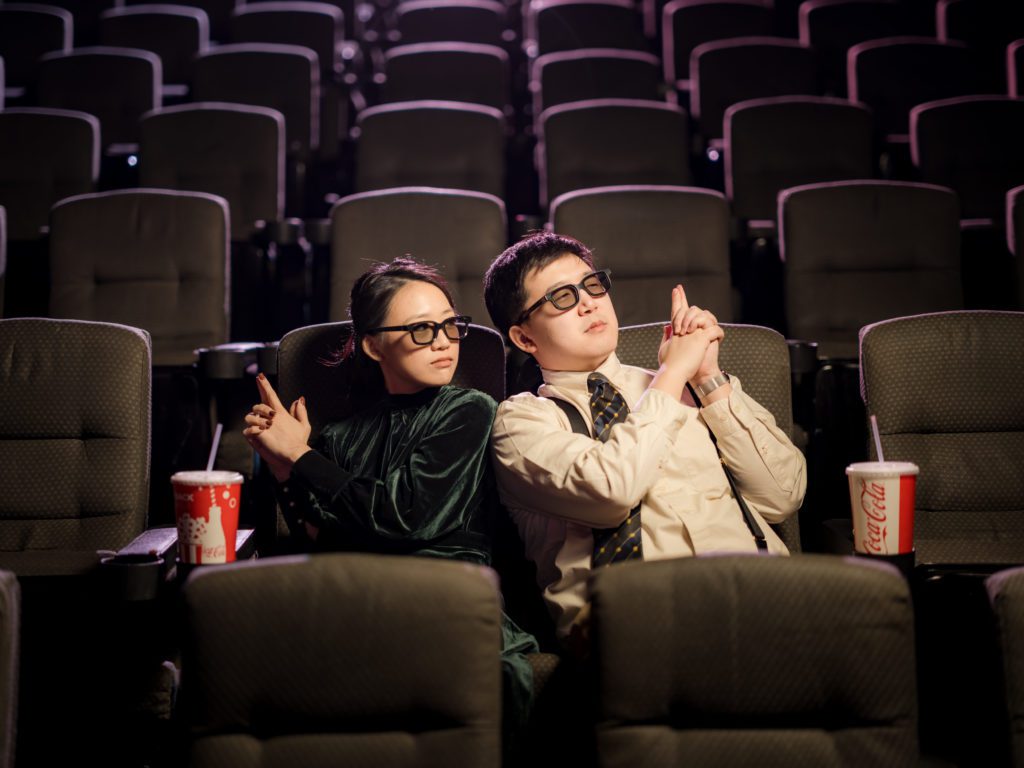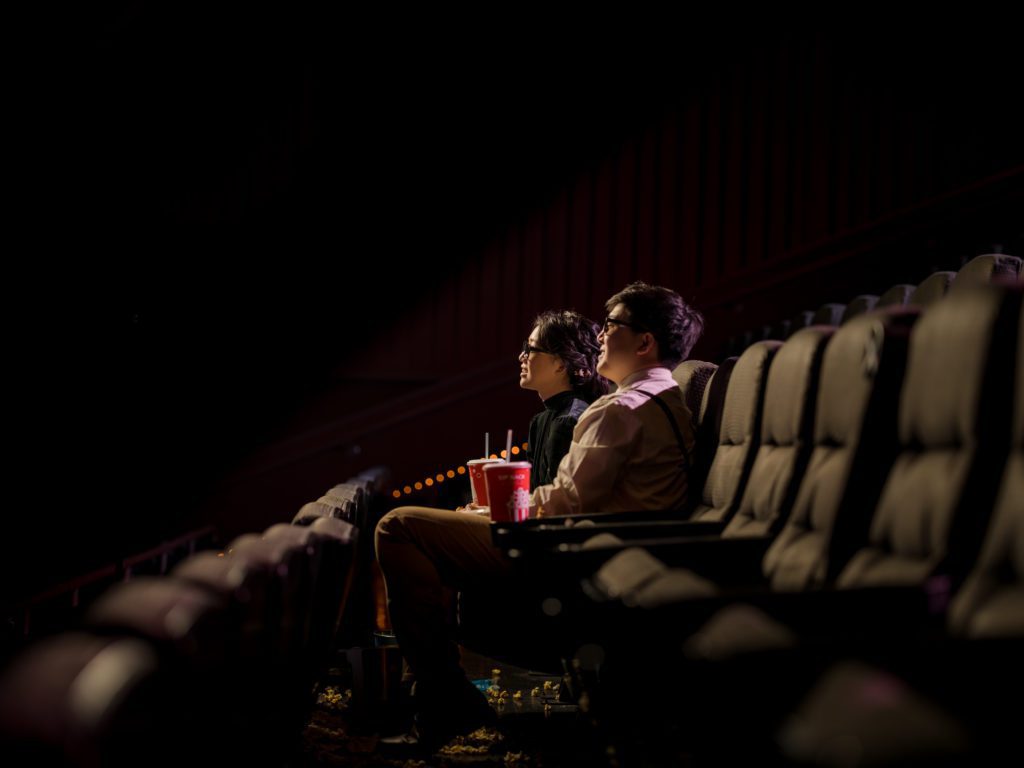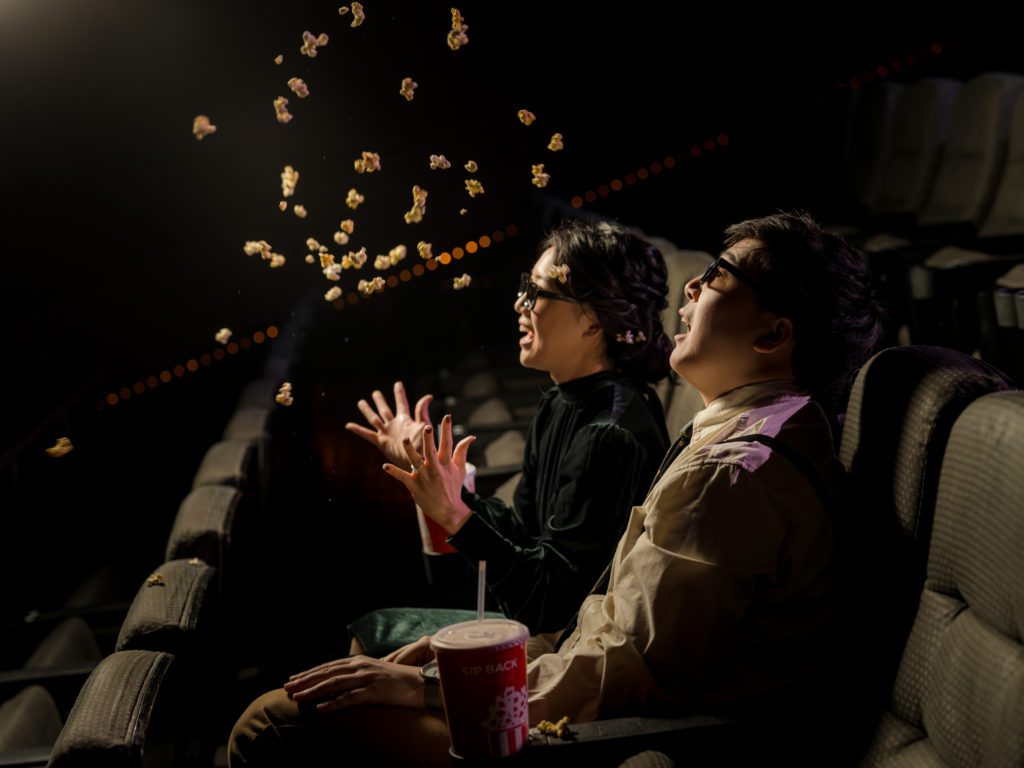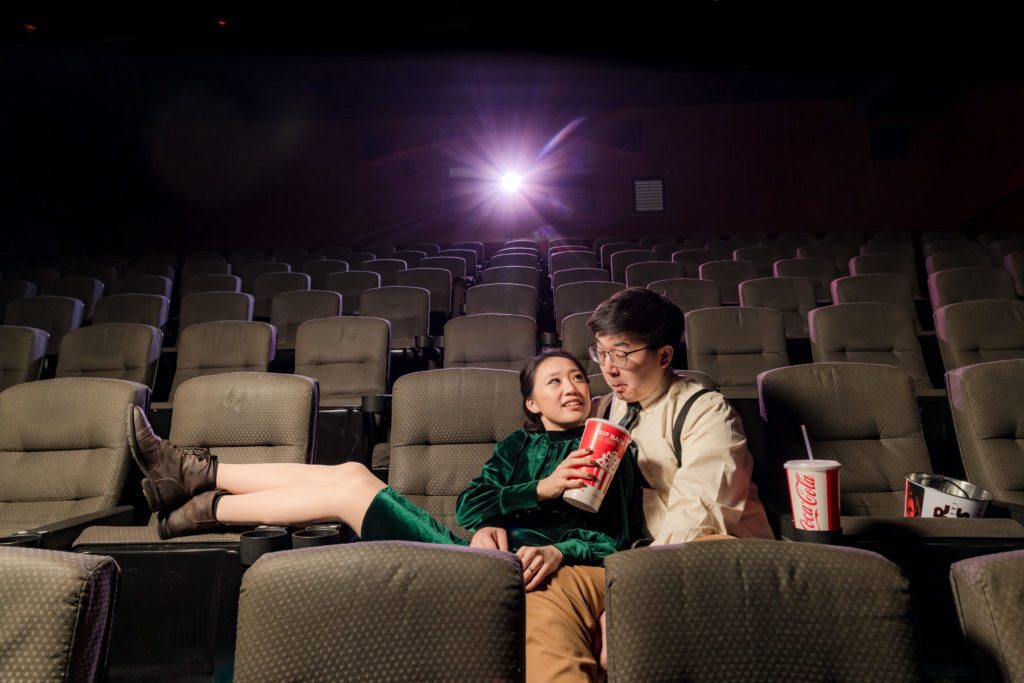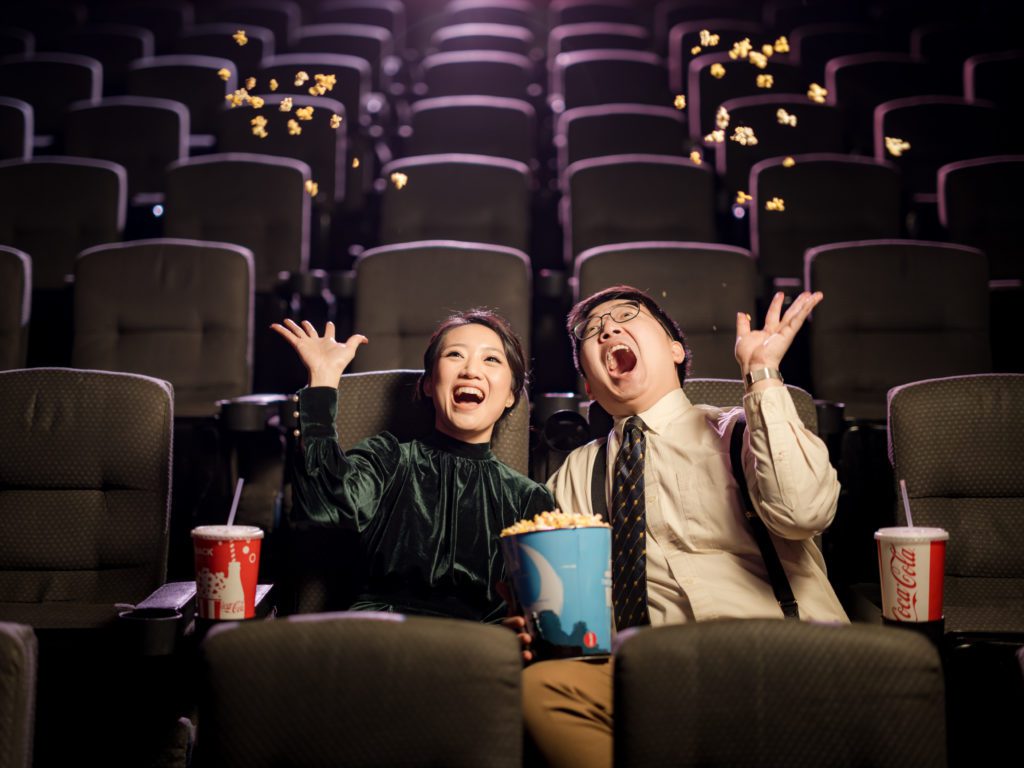 Then we ran outside to do a few of the games in the foyer because they love them!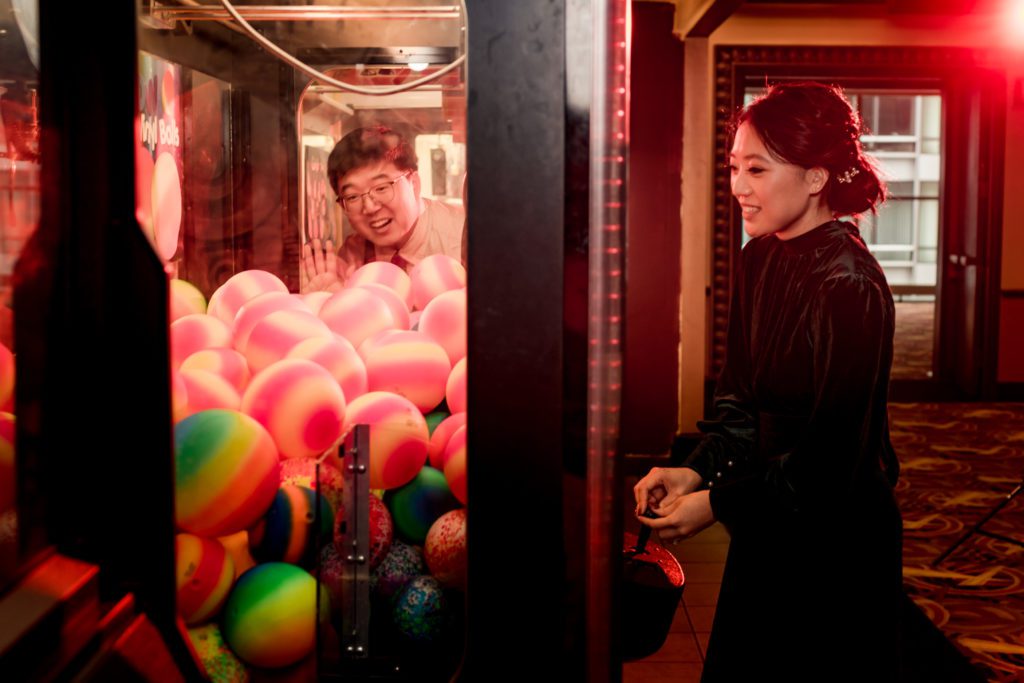 With so much inspo around us, we had to mimic one of their favourite posters in the theatre!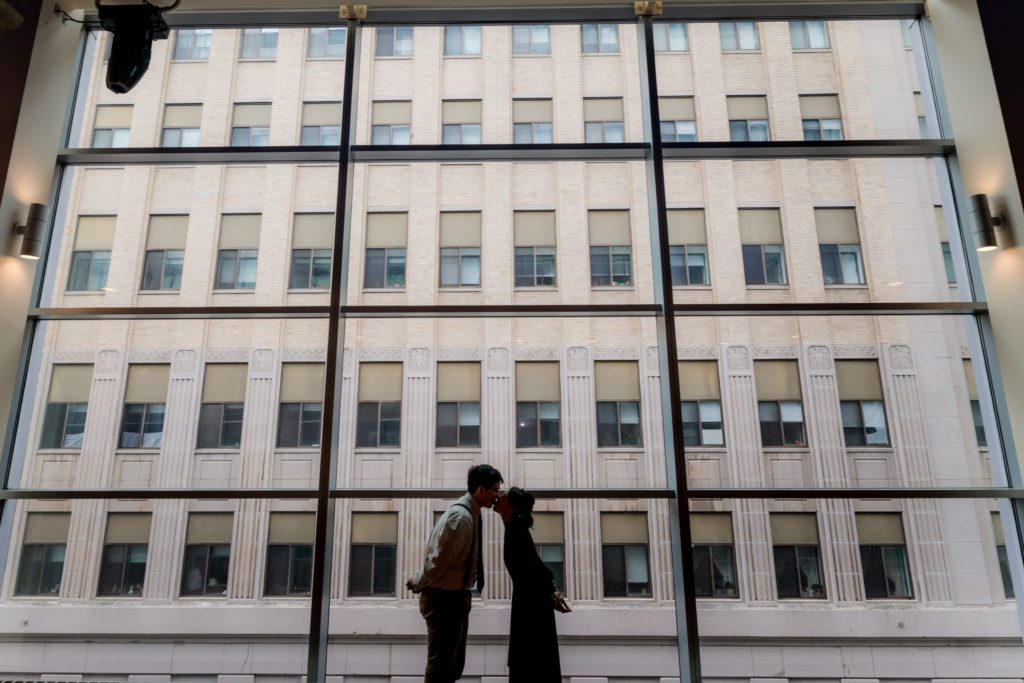 Theatre Proposal Photos
Jen texted me moments before the session and said she had a surprise for Austin. She wanted to propose to him with a ring she had been holding onto for months. Ummm… of course! At the end when we were about to leave the theatre, I suggested to Jen that the location would be perfectly framed for what she had in mind without hinting to Austin what was to come. How adorable was his reaction?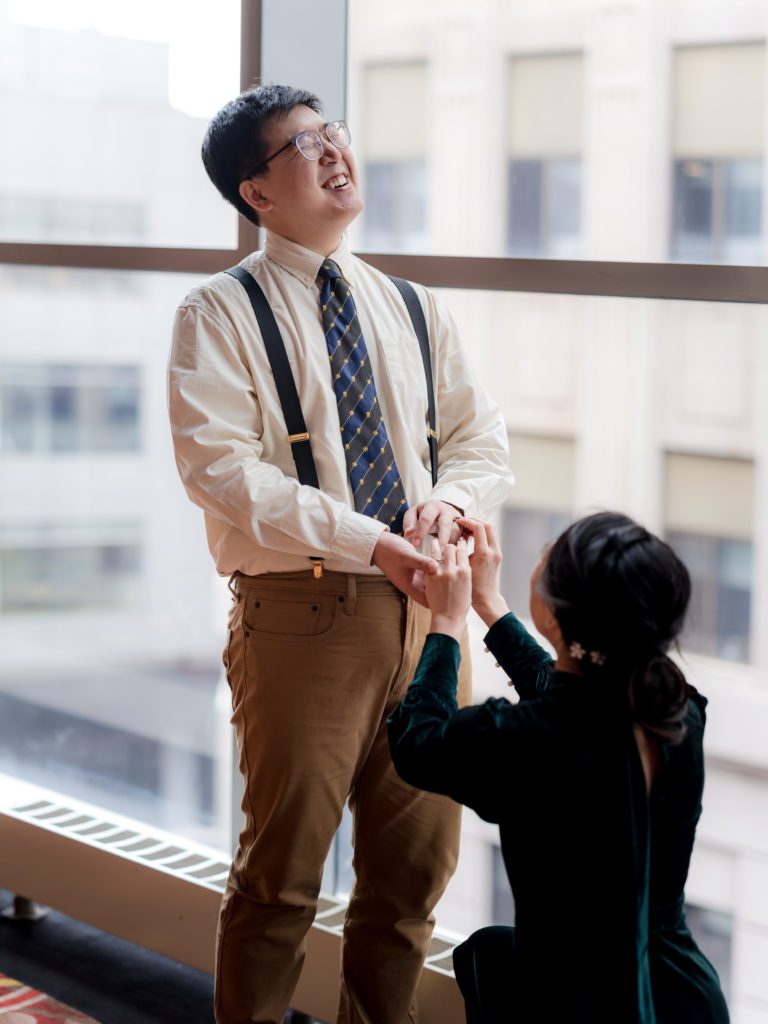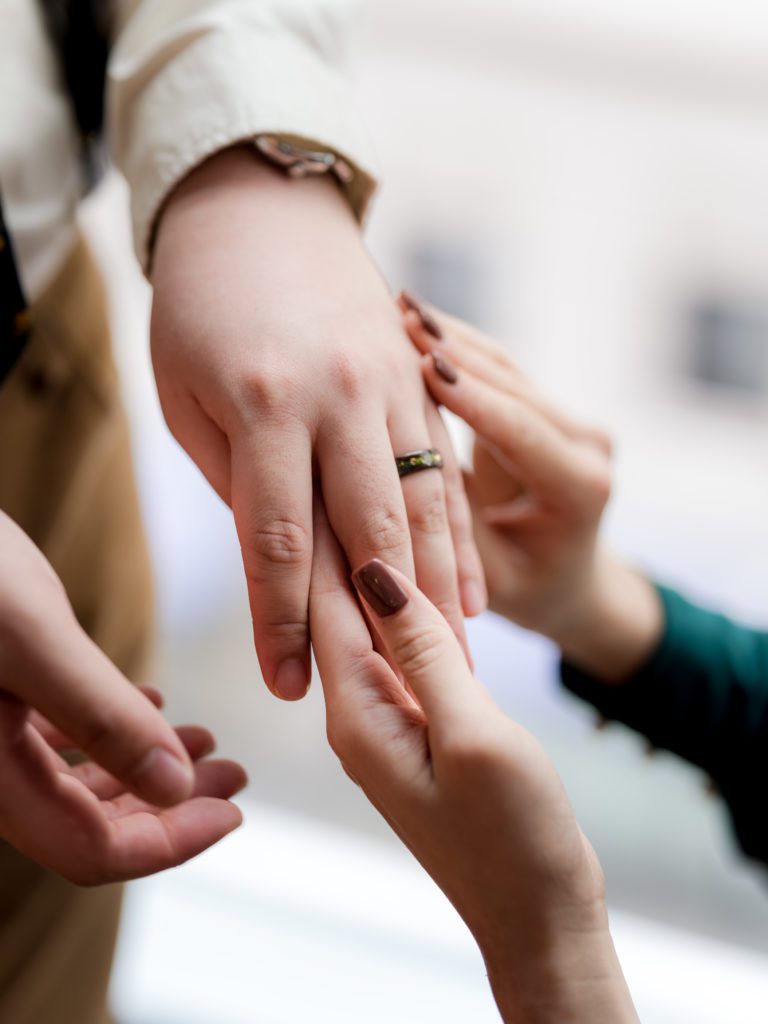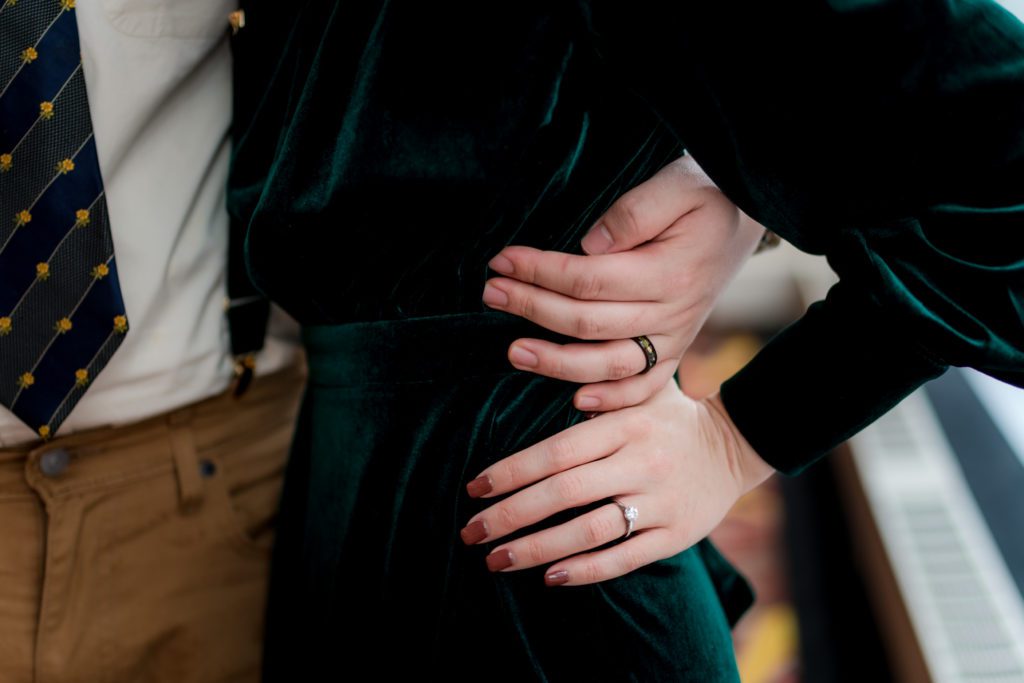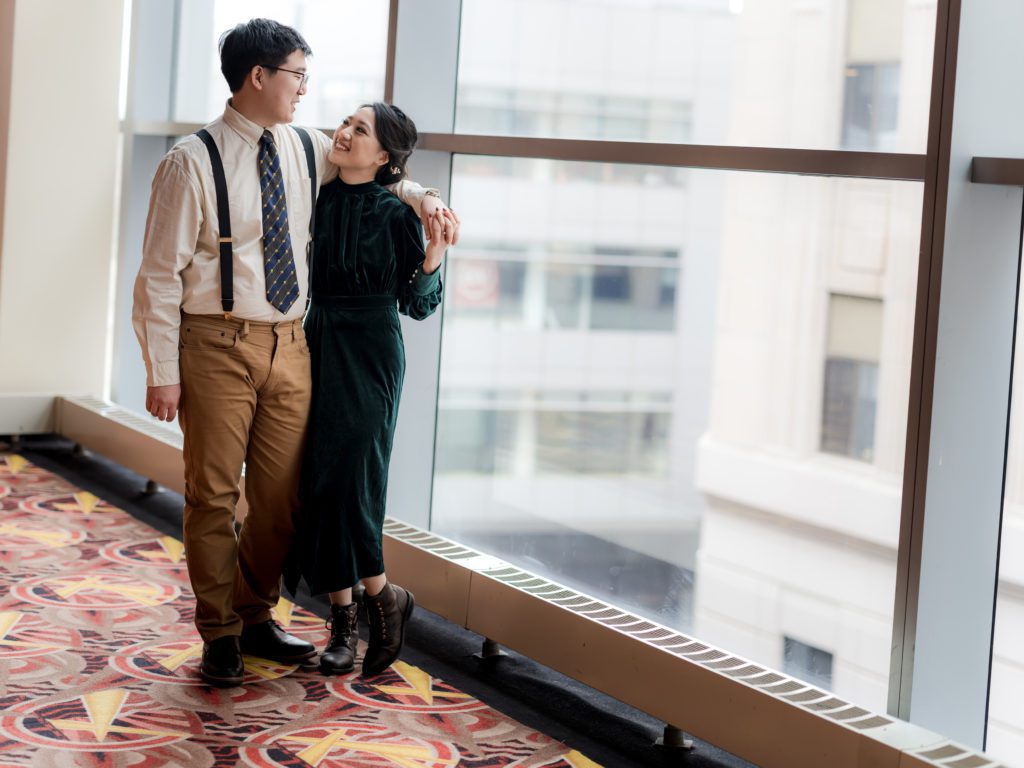 Running at things
Remember when I told you we would somehow work this in? Well here are the results!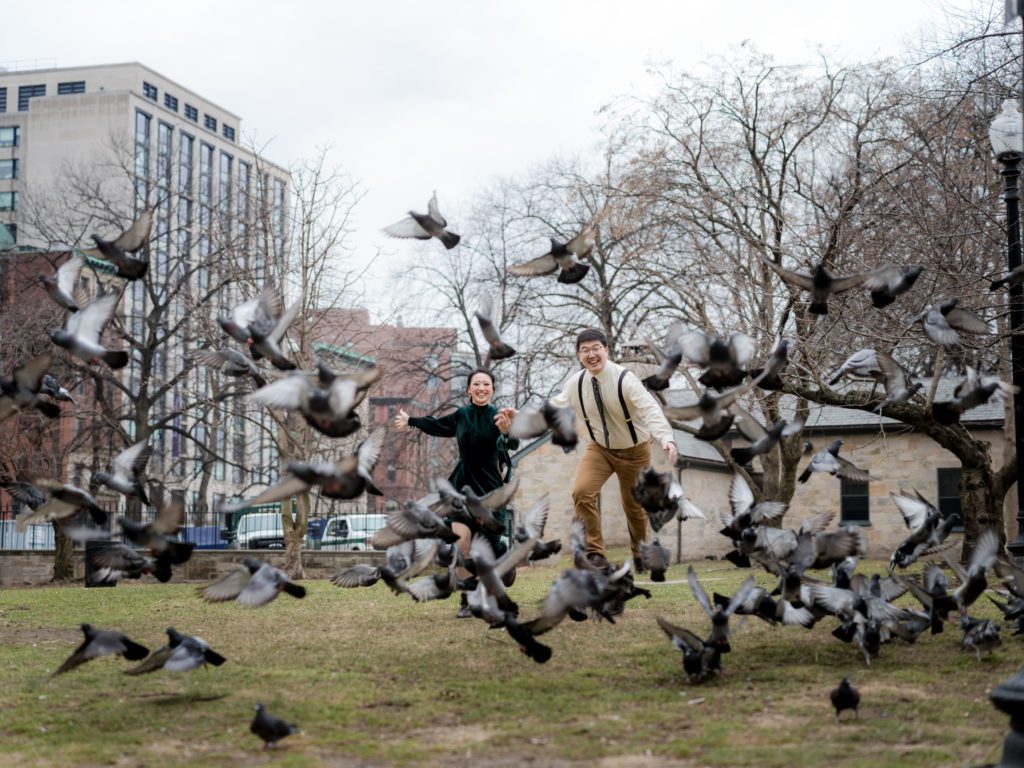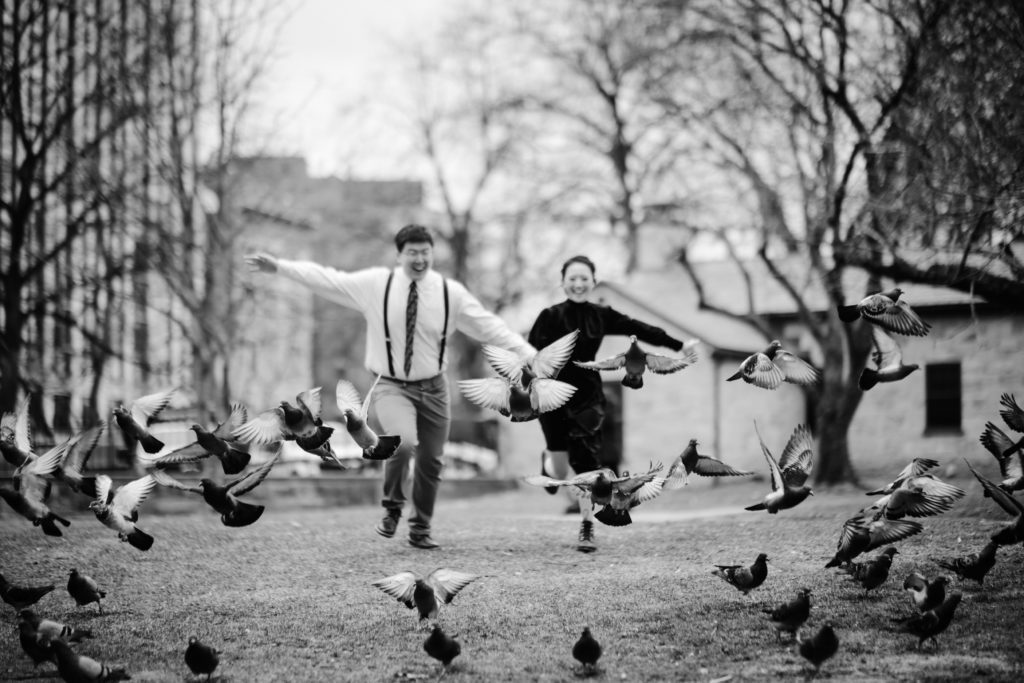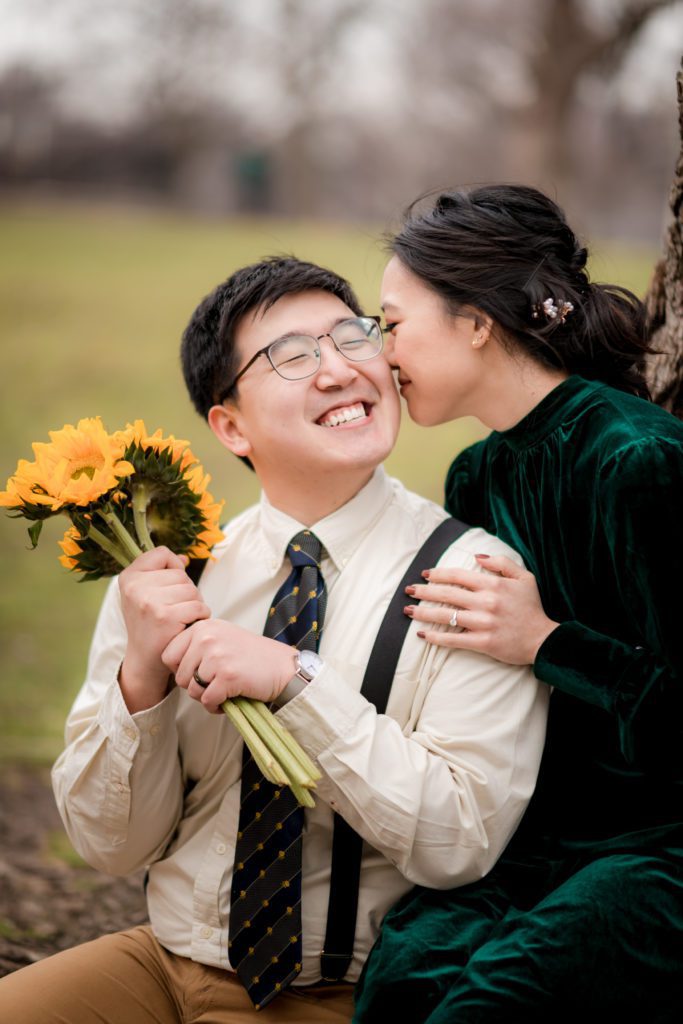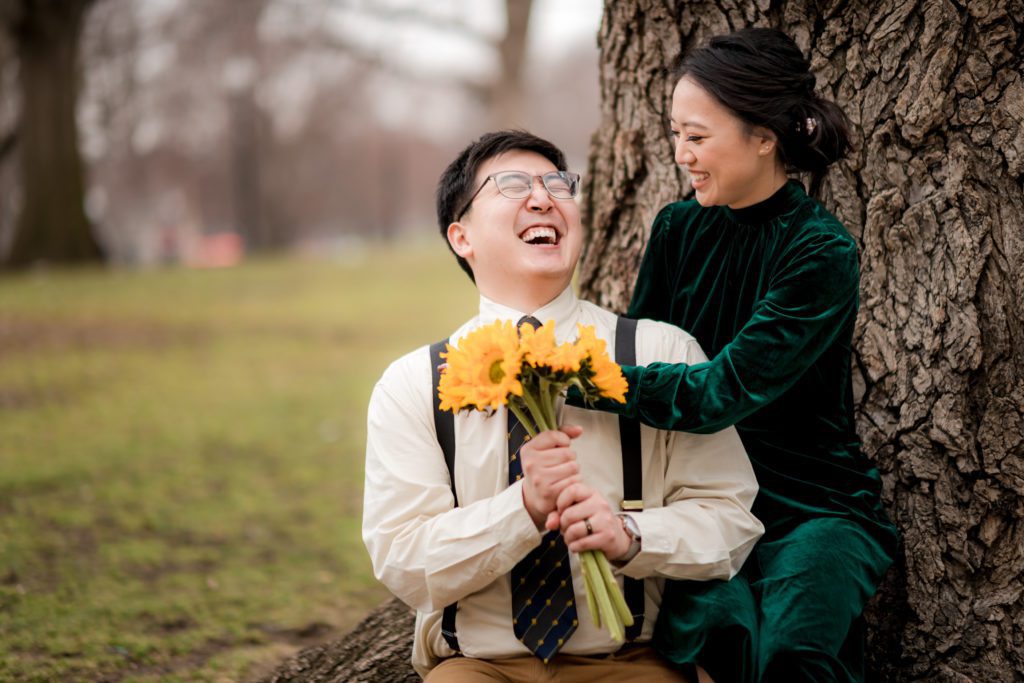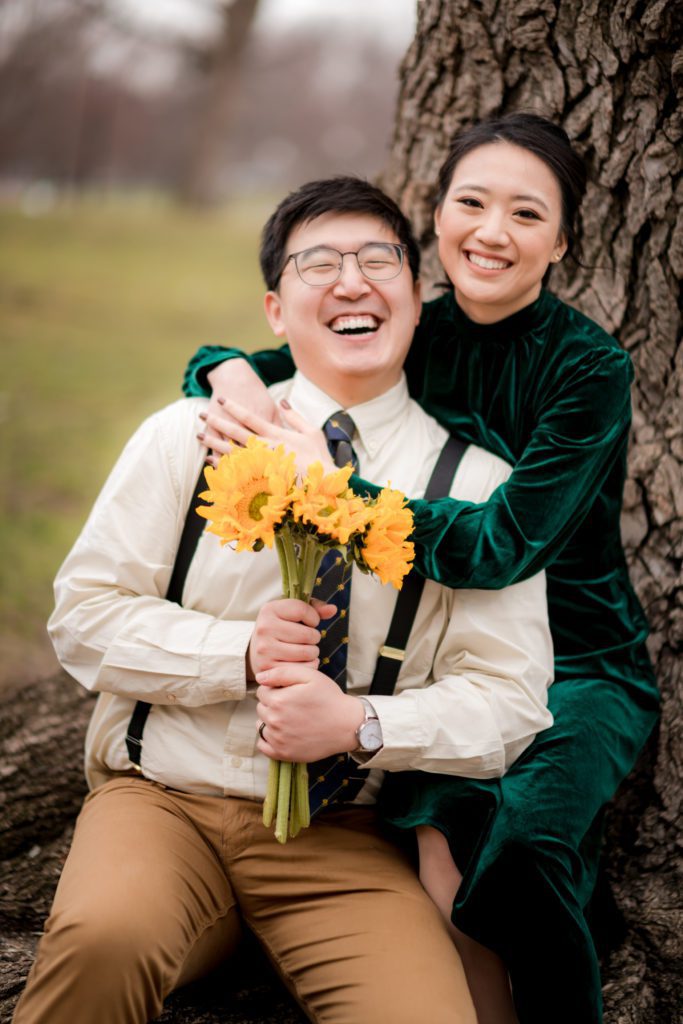 Hope you loved browsing this fun Theatre Engagement Session in Boston!
For more ideas on how to plan your engagement session, click HERE.