Stress-free formal family portraits
Formal family portraits are an incredibly important part of a wedding day. You may have noticed I don't typically share too many of these types of images on my website, blog or social media, but that doesn't mean I don't take formal family group portraits. So many couples reach out after their wedding and comment about how I am so incredibly efficient and effective at grouping family portraits. I'm here to make your day run as smoothly as possible. I take command during these parts of the day and couples have raved that I had a lot of the stress off of their day I love this kind of feedback! My goal is to remove as many stress points as possible so that you're free to enjoy your party.
Gorgeous and Efficient Family Group Photos
Family photos can be as formal as you want them. It really depends on the couple. Below are some selections from past weddings I have delivered. If you are taking photos at a church, they will be formal. If you are open to other locations, I can just vibe off you two and allow you to set the tone. Photos don't have to be painful if you don't want them to be. Communicate to me your goals and I'll just go with the flow! I am fast at adapting and this wedding is about you, not me.
1. Decide when/where you want to do family formals and if you want to space them out between different parts of your day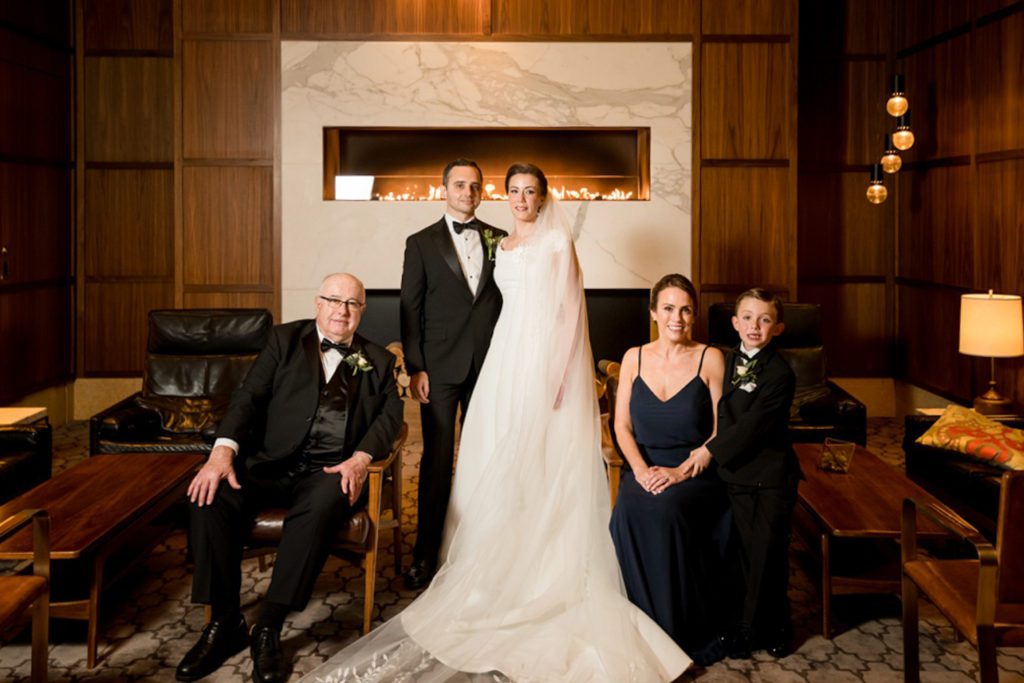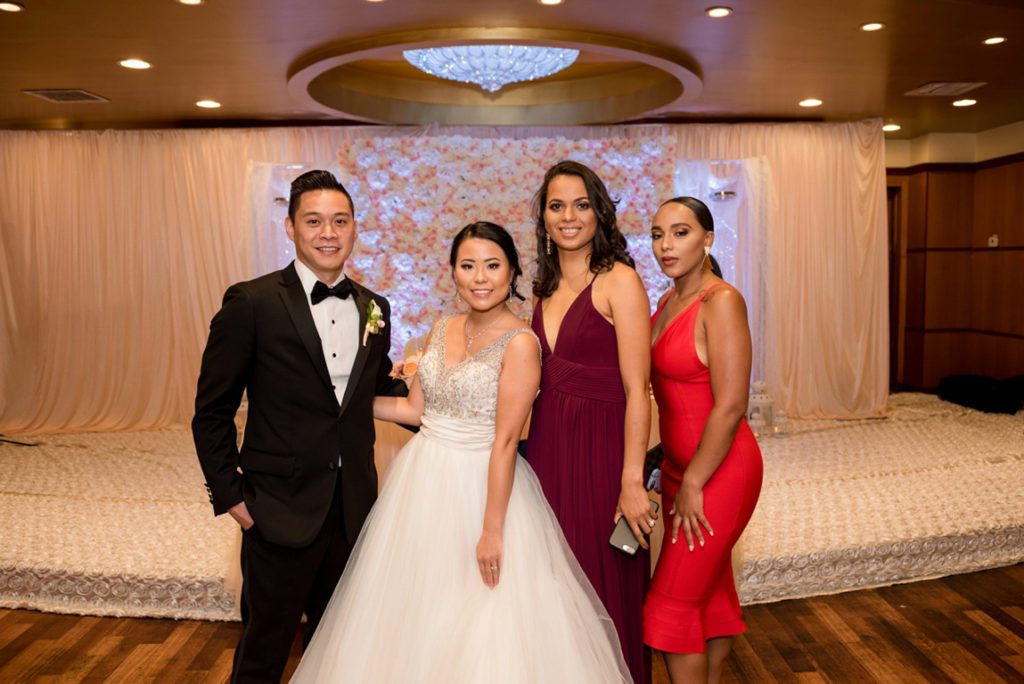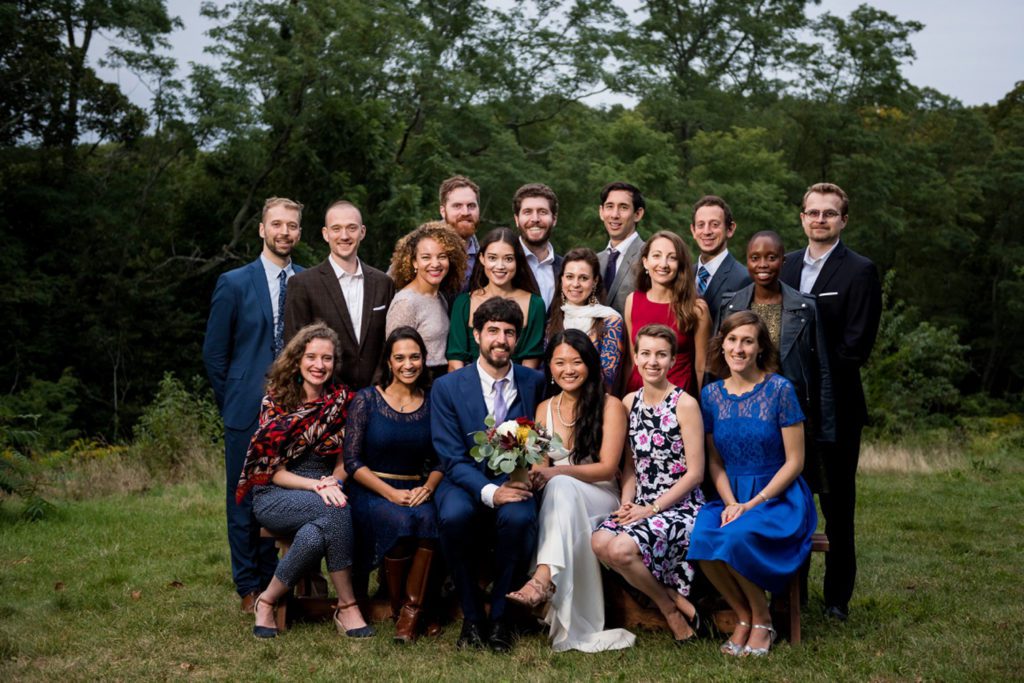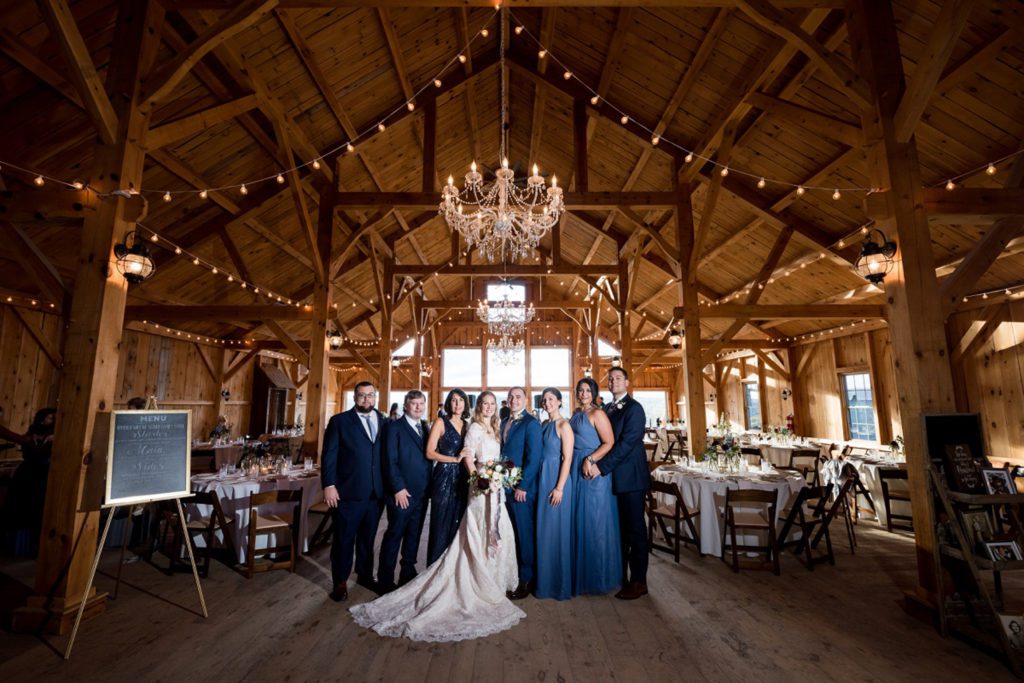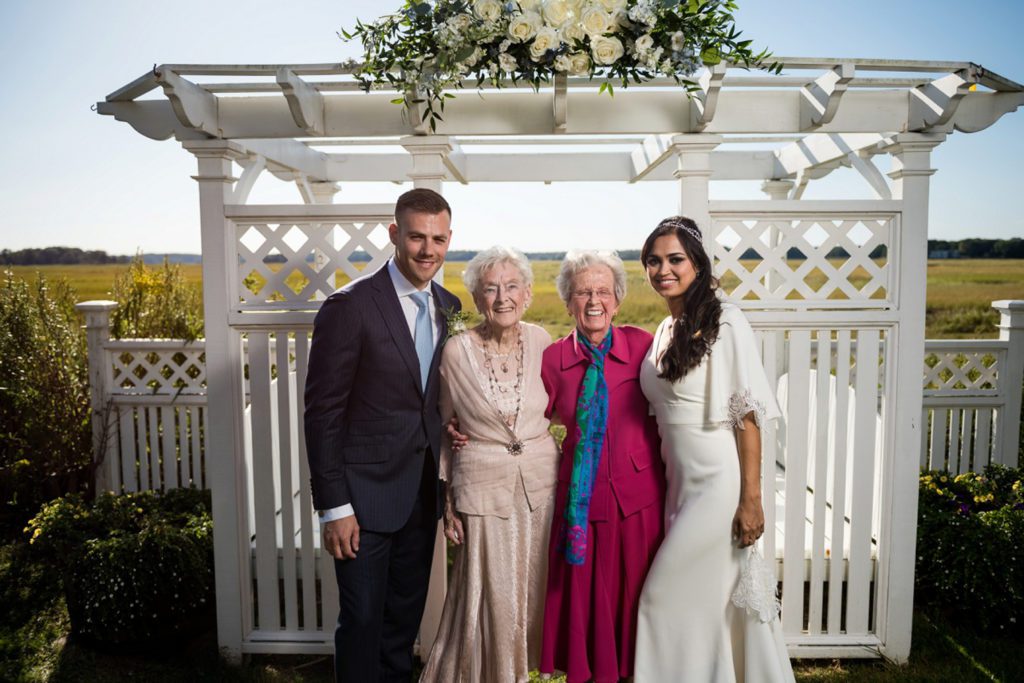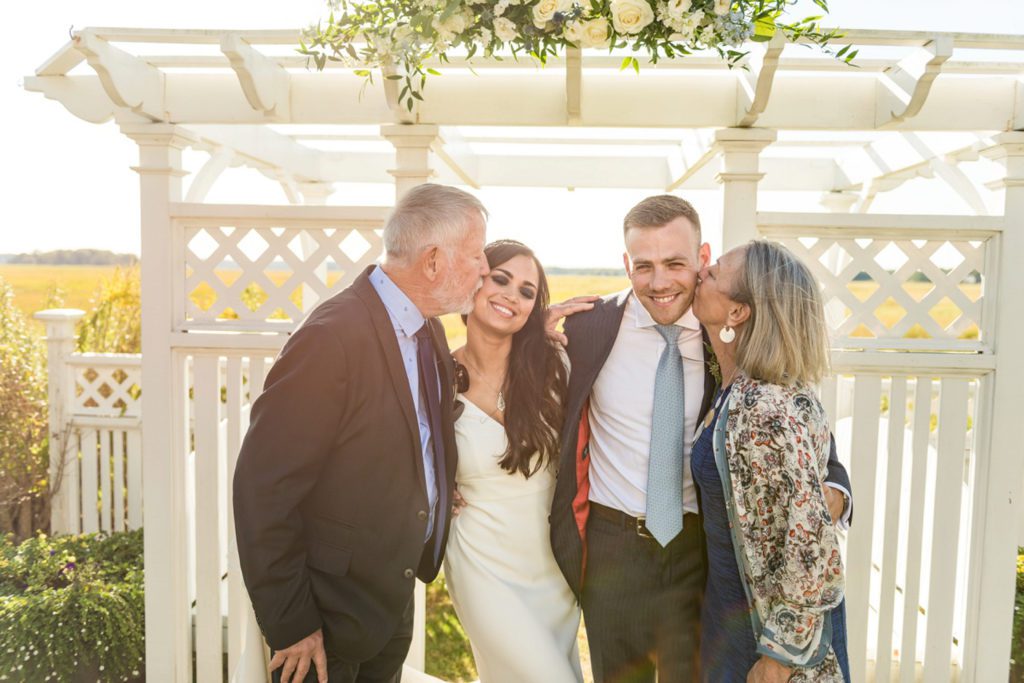 As you can see, there's no one place to take family portraits. It's most efficient to take them back to back, but if time doesn't allow for it (for instance, some churches require you to exit within 30 minutes of the end of your ceremony), we can finish your list at another location. The following locations are great for family portraits depending on when your family will arrive:
2. Family photos can be informal or dramatic
It's your wedding so do it your way. You know your family dynamic best. If fun family photos is what you want, I can make that happen. I'll just follow your flow.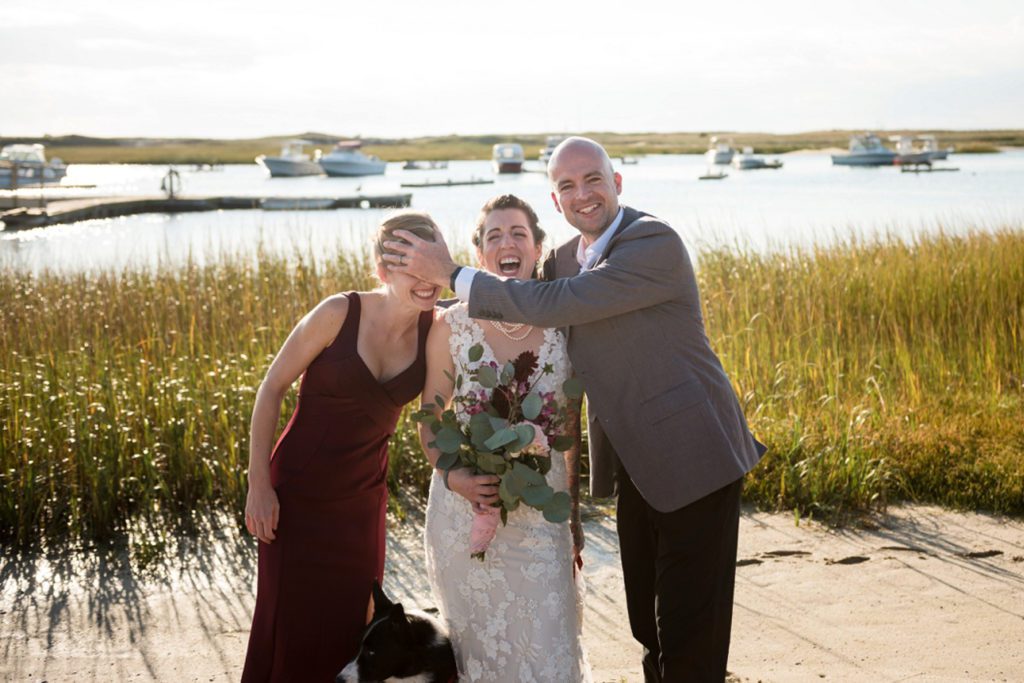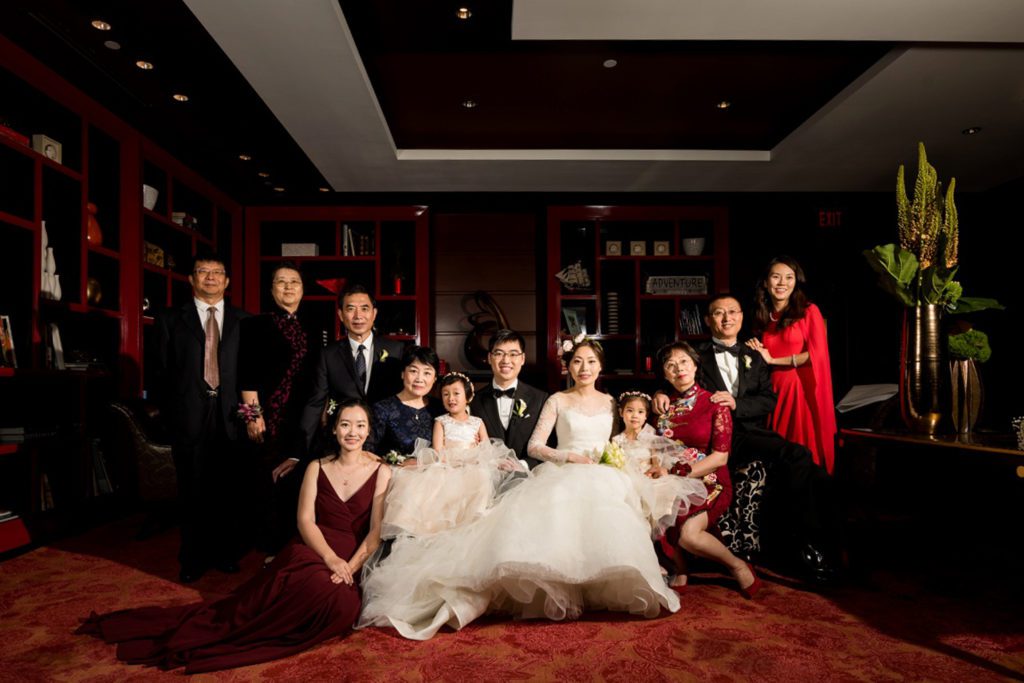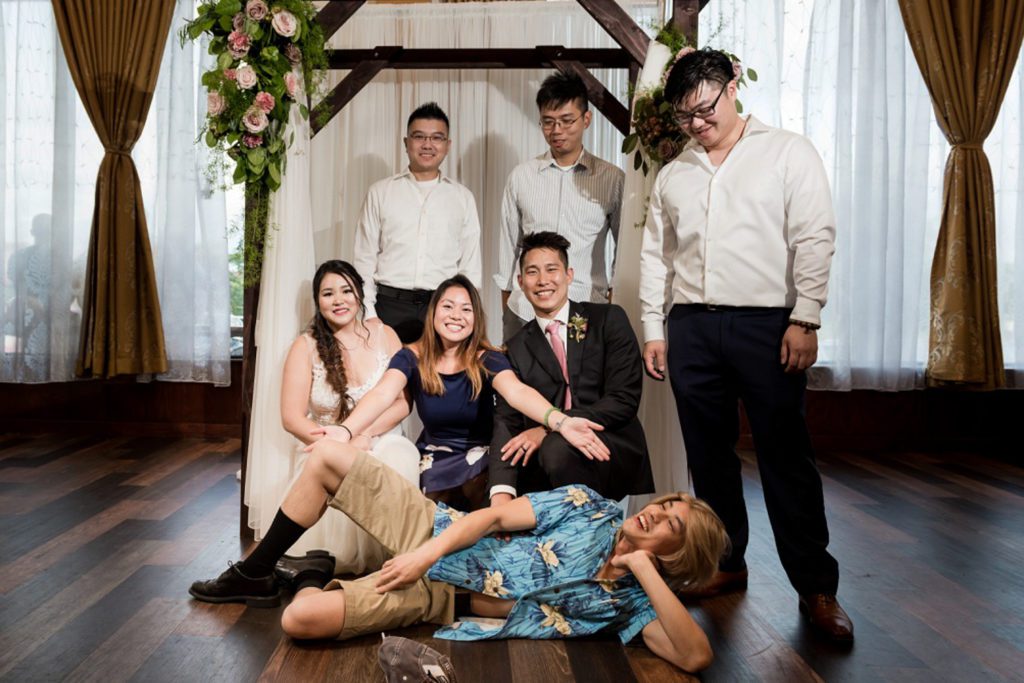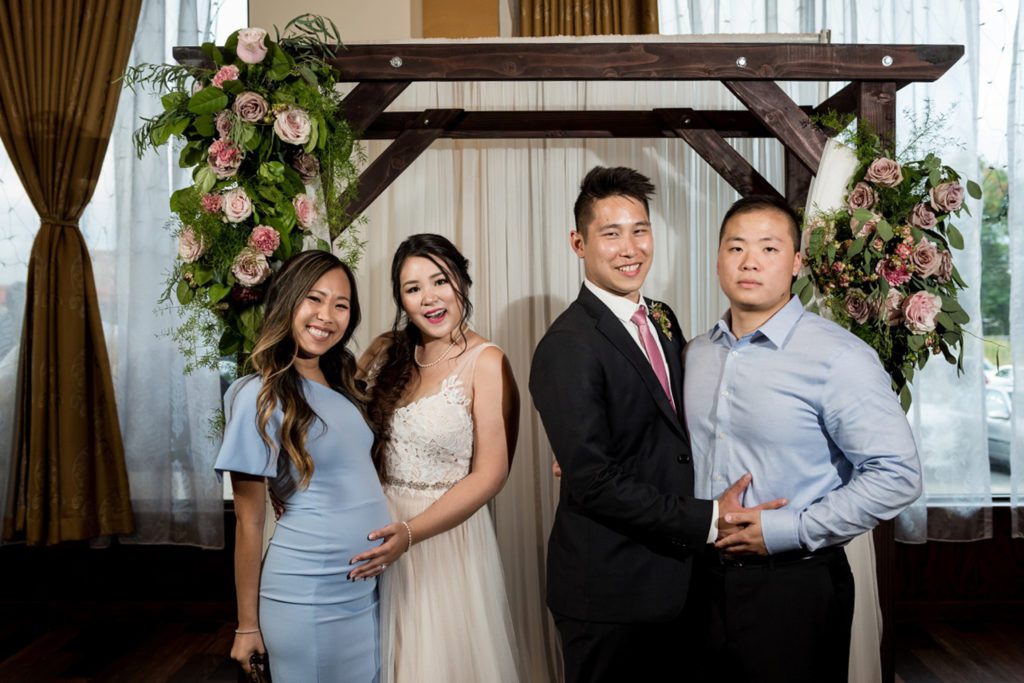 3. Do a first look
Doing a first look takes a lot of pressure off the wedding day and frees the timeline up to do things out of the normal order. It makes things more flexible since you can do family portraits before the ceremony. I understand 100% if you want to keep things traditional without a first look (when we got married 14 years ago, we never had even heard of a first look).
If you are willing to do a first look:
At the prep location
In the lounge of the prep hotel
At a nearby park / outside the prep hotel
No first look:
The church itself after the ceremony
Ceremony location
Cocktail hour
The reception space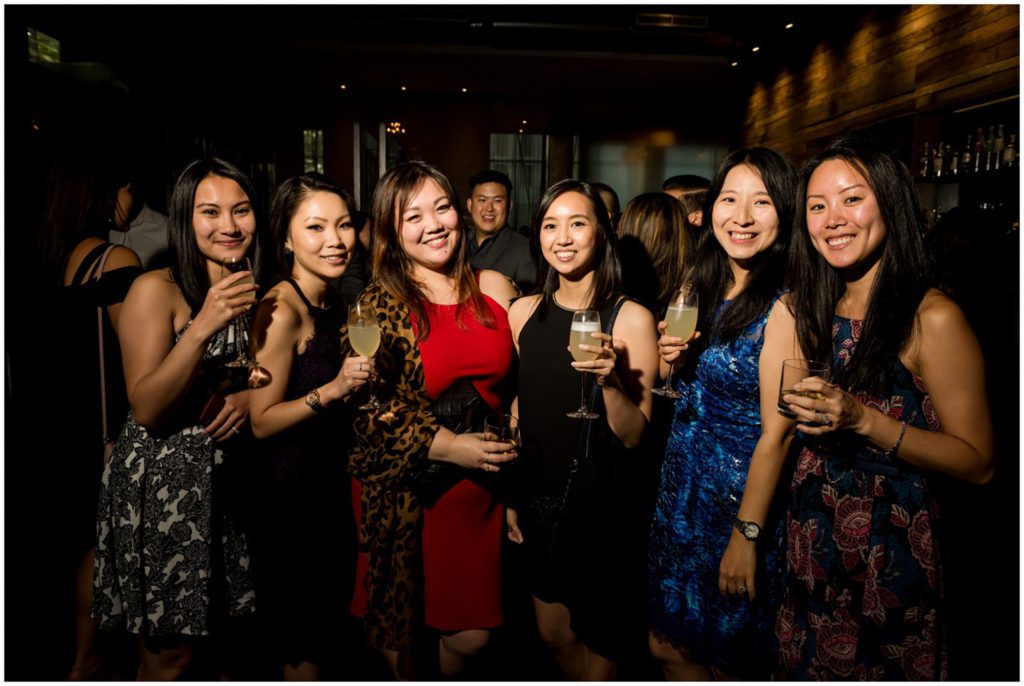 4. Provide a Photo List
At least 4 weeks before the wedding, I request that a final list of family photos be provided. If you provide it after that point, it is 100% OK, but I won't be able to give you feedback in case we need to add time to your timeline, or trim any of the 40+ combinations you might have on your list.
The important part of this process is to think of all the important people in your lives. List them in a shared spreadsheet in Google Drive, word document, email, Evernote, etc. so that it's in one place. Ensure your family has feedback. The worst thing is that you find out your mother wants to add 30 combinations at the wedding and we didn't plan time for it so you use your cocktail hour taking endless family combinations. Have the conversations ahead of time so that you will not have additional stress on your wedding day. Make sure your family knows to stick to the agreed-upon plan and ask them to ward off any pushy extended family members that may try and hijack your day. Your family will know if these people exist and hopefully, you will be forewarned!
Considerations for your group photo list
I suggest to have 30 groupings or less, but I understand if your family is big. Please just note that time has to be allotted for family photos if you have a lot of groupings. See below for timing.
The best way to organize the list is to start with one side of the family first. Start with the largest group and then whittle the grouping down from there. This minimizes the movement between groupings and ensures fewer people are lost along the way.
If there are any difficult dynamics in the family, now is the time to plan ahead and ensure that there is enough space given to those that need it.
Provide a copy of this Photo List to your Photo Helper.
Timing
I tell couples to allow 3-4 minutes per grouping, depending on the size. If the grouping is smaller than 5 people, it should only take 2-3 minutes. Larger (20+) take about 6-10 minutes. This is true only if you have a helper on each side of your family. If you have 30 groupings at 3 minutes per group, then that's already 90 minutes or 1.5 hours of your day optimistically-speaking. So be realistic in your expectations. Otherwise, you're planning for a high-stress day.
5. Have a Photo Helper for formal pictures
At the beginning of formal family photos, an announcement should be made to your guests to have them stick around. I request that each couple designate one person on each side to be their "Photo Helper". Since I won't know your family members or friends, this person will be in charge of rounding up the guests on your photo list. Choose someone VERY aggressive and loud. If there's one thing I've learned from photographing weddings for over 7 years, it's that people tend to wander off during family photos. I'm not quite sure why. The more people that wander away, the longer it will take to get through your combinations. If you want things to be efficient, I suggest some guards at the exists to inform the necessary parties to stay behind for photos.
Once you have finalized your photo list, please provide a copy to your Photo Helper. This Photo Helper will also be in charge of The Announcement.
The Announcement
Here are some pointers when announcing family formals:
Make an announcement when you have everyone's attention telling them where to meet for family portraits and also the timing. I need about 10 minutes to set up lighting after the ceremony.
Have your photo helpers start gathering the first 2-3 groups.
Have your guards ensure people that are important don't start wandering away
Request that any purses, glassware, sunglasses, jackets, etc. that they don't want to be in the photograph to be put on a side table/chair before they head up for their photos. This often takes people a lot of time and they always take all of their belongings with them. If you are OK with the clutter, I am fine taking the photo that way. If it bothers you, then just ask that items be left next to a designated guard/friend.
As each group heads up, ensure your photo helpers keep moving down your list.
Sample Group Formal Photo List
FIRST FAMILY – formal family portraits
– Couple + Parents, Siblings & Grandparents (comma separated names) [number of people in grouping]
– Couple + Parents & Siblings (comma separated names) [number of people in grouping]
– Couple + Parents (comma separated names) [number of people in grouping]
BOTH FAMILIES – formal family portraits
– Couple + both sets of Parents & all Siblings (comma separated names) [number of people in grouping]
– Couple + both sets of Parents (comma separated names) [number of people in grouping]
SECOND FAMILY– – formal family portraits
– Couple + Parents (comma separated names) [number of people in grouping]
– Couple + Parents & Siblings (comma separated names) [number of people in grouping]
– Couple + Parents, Siblings & Grandparents (comma separated names) [number of people in grouping]
This template is organized to be the most efficient for moving people in and out. Please adjust it for your own family dynamics.
Remember: the two of you are in all of the photos, so you only need to list the first names of the other family members in each photo. They should go inside the parenthesis, matching the style below:
Example:
– Couple + Parents (John, Mary, Peter, Paula) [6]
Wedding planning sources such as The Knot include planning guides for photo groupings as well.
Grouping considerations
Please also consider if you want smaller breakdowns of groups. Putting you want photos with your parents and 2 siblings, and then realizing on the day you want that photo PLUS that same photo without your spouse, photos of just you and your parents, you and your dad, you and your mom, you and each of your siblings + you and both siblings… 1 photo item has just ballooned into about 8 permutations. If you want these 8 separate images, just make sure you list them so we make sure we have enough time. Just take the time to list out what you want.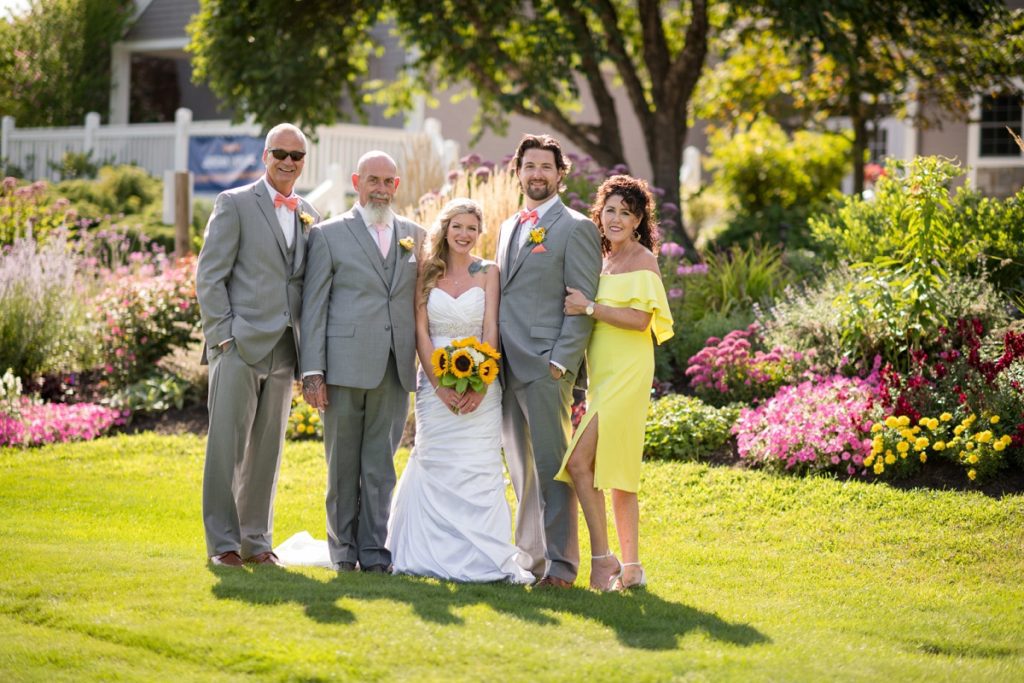 Final thoughts on formal family portraits
In order to lessen the pressure on you two, plan for fewer groupings. This is your day and feel free to allocate as much time as you want for these photos if they are important to you. Ensure that you are realistic though (i.e. allowing 20 minutes for 40 groupings after the church ceremony is not realistic and will only lead to disappointment when we are being rushed out the door after the ceremony has run late and the church lady is leading us out).
Think about the mood you want for the formal family portraits. My default is just classically posed family group portraits. If you want something else, just let me know. I can also easily read you at the moment and I will adapt.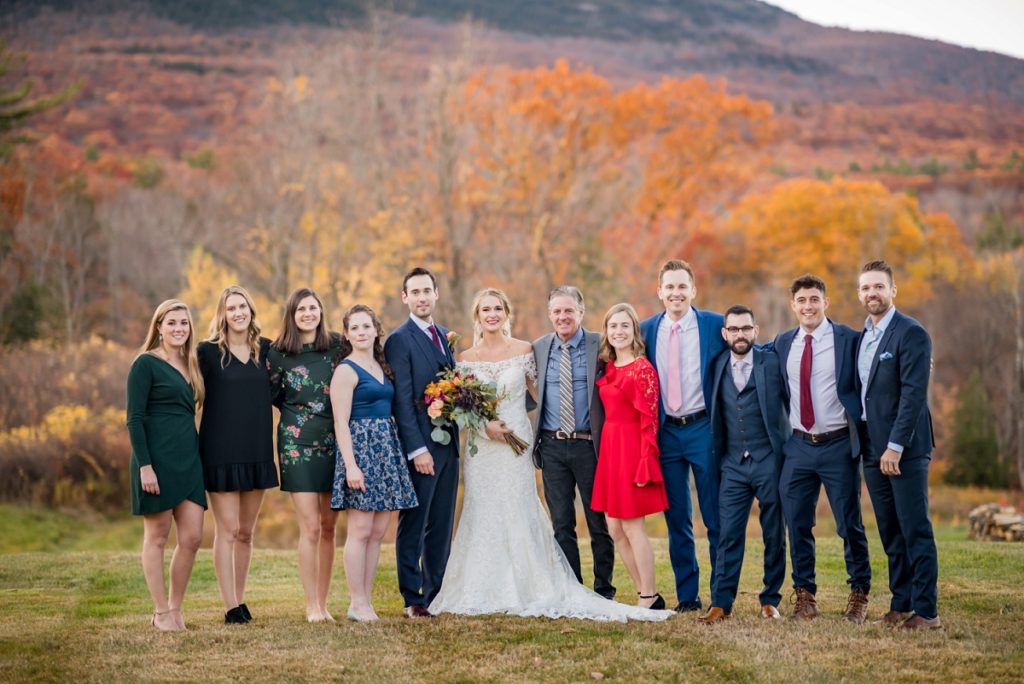 If you want to just get one giant group photo, I just need a higher vantage point to get the photo for you all! This is a fun way to just do a single image in less than 20 minutes so you can enjoy the rest of the day. This is usually done right after the ceremony when everyone is still together.
Notes about Cell phones
I am fine if your guests take photos with their cell phones. However, I request that they don't fight for attention from me. I often get drifting eyes from all of your guests. This will affect your formal portraits. I am not responsible if your guests/family don't look at me (cooperation) so please make sure they understand if they don't look at my camera, their eyes won't be photoshopped in.
I also won't take cell phone photos for guests. My focus is on you and creating professional images for you, not taking cell phone pics. If you would like to designate a guest to be in charge of these photos, that's welcome!
Additional Tips
If you would like a free 12-month wedding planner, please subscribe to my newsletter below, or head over HERE for the LINK.
I'll be adding more wedding planning tips in the coming months. If you have any suggestions for what I should write about, shoot me an email.