Boston Wedding & Portrait Photographer
Luxury, Quality and Simplicity
I have always sourced the best in terms of quality products for my couples and families. I pride myself in searching for the best solutions to problems. The albums I create are top of the line. They feature layflat pages, archival quality prints, luxurious leather or linen covers and the option for thick or thinner photo pages. Depending on your budget, I can design a stunning album to showcase your images from your session or wedding. I believe that photos and memories should be made permanent. By creating photo albums, you can preserve those memories and moments. Reach out to start the design process if you're interested in one of my wedding or portrait albums.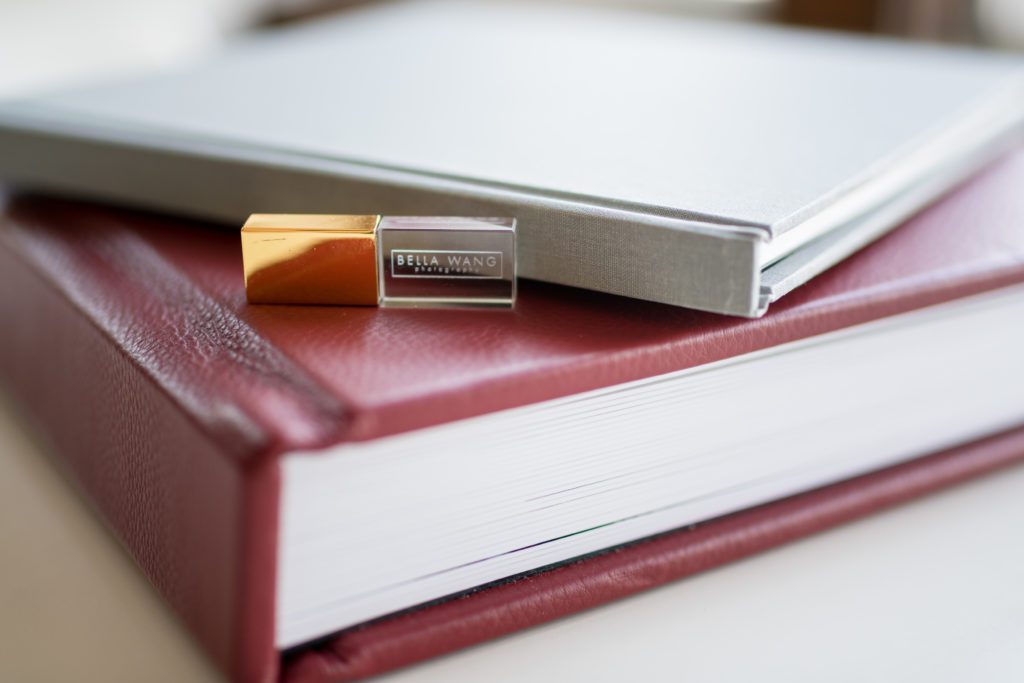 Cover Types
My albums come in two cover types: Linen or Leather. The decision comes down to style preference. Both materials are of the finest quality and have an incredible tactile experience to them. The leathers are Italian and were selected for their durability and strength. Linens are crafted for a more modern alternative. Both options are sophisticated and classic and most importantly will stand the test of time.
Album sizes
My albums only come in square shape. The two showcased below are the 10×10″ and 12×12″ wedding albums. If you are interested in companion albums, I also offer a 4×4″ and 8×8″ design. These smaller albums are perfect for parents and grandparents who will surely treasure these keepsake images forever. Companion albums are duplicate designs and are priced at a steep discount.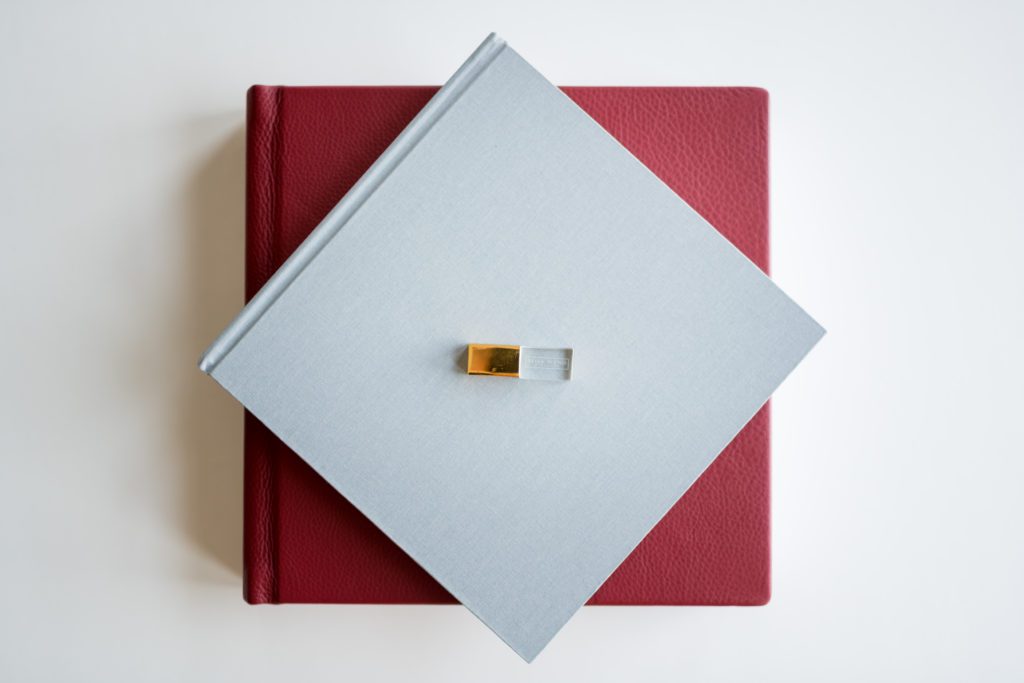 Paper Types
You can choose from Deep Matte or Luster printing paper. Your images will be printed on Fuji Crystal archival papers.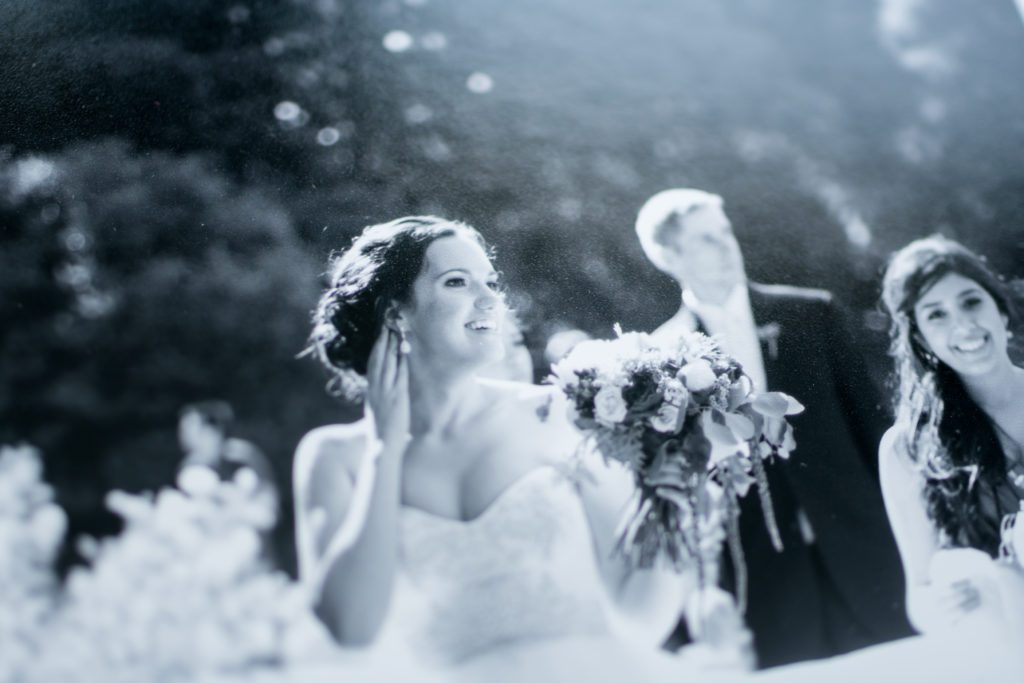 Deep Matte:
smooth finish. no gloss
reduced contrast
perceived softer image
Luster:
slight glossy finish
deeper saturation in colours
higher contrast
perceived sharper image
All pages are seamless and have layflat binding which allow your photos to be seen and appreciated as intended. The inside cover of your album is black or white. The demo album here shows the black version. There is an option to upgrade the thickness of your paper. This will allow your album to truly standout and also withstand the test of time. The thick pages have a 1mm substrate between each spread so that they won't bend. This will allow for your album to remain pristine for generations to come.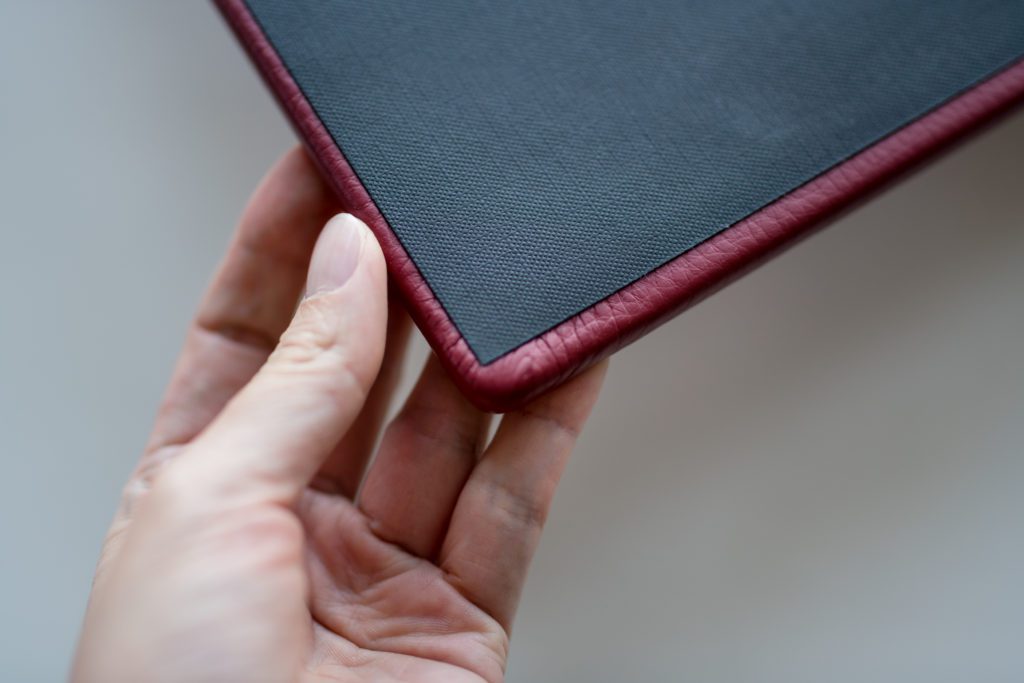 Pricing for wedding or portrait albums
Linen albums including design start at $700 plus 6.25% Massachusetts sales tax while Leather albums start at $1000 plus tax. These fees include album design and shipping to your location of choice. If you would like to add a companion album they start at $150 plus tax. My albums feature my signature cover page design. The first spread of your wedding album will look like this:
Add-ons to your wedding album
I value simplicity so my preferred album cover is blank. If however you would like to add a cameo or engraving to your album, that can be added. You can also choose to add debossing which will allow you have personalized text inlayed with foil in your choice of colour (rose gold, silver, gold or clear finish). If you desire an image to be placed on the cover, a cameo may be added as an upgrade to your album order. There is no option to make the cover of the album a photo from edge to edge. For details on pricing, please reach out.
Design Services for albums
If you would prefer to source your own printers, I offer design services. After telling me which design company you will be using and the size of your intended final product, I can design a portrait or wedding album in JPEG format for you to simply upload and print at your printer of choice. Album design services start at $400. If you prefer to make your own with prints, I recommend printing at MPIX.com and then purchasing an album at one of these recommended purveyors by Brides.com.