TOP TIPS FOR PARENTS FOR A SUCCESSFUL NEWBORN PHOTO SESSION
The big question: How to Prepare for a Newborn Photo Session. The following are several tips for booking and preparing for your baby's 1st session. You want to try and do as much preparation before the baby arrives. This is because you'll be overwhelmed in the first few weeks with your newborn. There is a lot of preparation involved to have a successful session. So read below to start planning your newborn's first photography session.
Questions I'll answer:
How old should your newborn be
When to take the newborn photos
How to schedule your newborn session
Resources and sample sessions
Why I ask for photos
Why staging matters
Outfit planning tool
Client Closet
Newborn wraps/outfits
Newborn session flow (or lack thereof)
Why I ask for 5 inspirational images (from my breadth of work)
Newborn Checklist before your baby arrives
Newborn Checklist for the session day
COVID-19 Concerns
Outdoor Newborn Photography
Studio Sessions
How old should your newborn be for newborn photos?
I recommend parents schedule their newborn photos between the 1st and 6th week of life. With the pandemic upon us, my style has drastically changed away from a 'hands-on' / posed newborn style. I am now focused more on the connection between new parents and their baby. Because of this pivot, I don't need them to be asleep throughout their session. This allows for some open-eyed photos, cooing, and some funny faces (if we're lucky!).
Babies are happiest in your hands, so we'll go with the flow and see what they need. As they get older, their needs change. It's never 'too' old to get newborn photos (anywhere before the 3 month age) as babies are constantly changing. The main thing to keep in mind as they get older is that some babies tend to get some mild baby acne around 5 weeks of age. Some also get gassy around this age as they sort through some feeding issues. These are just some minor considerations, but things you should be aware of.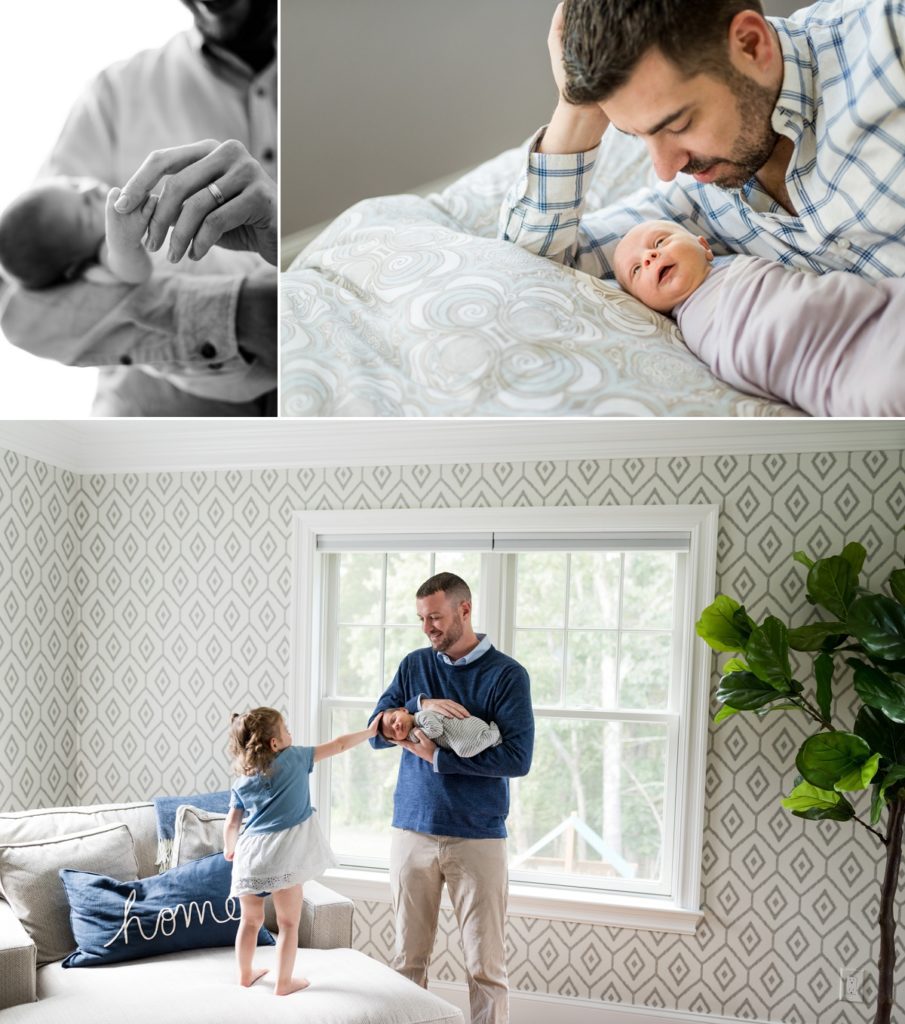 Scroll to the bottom if you'd like to read more about COVID-19 considerations. If you'd like to see my newborn page which includes my portfolio and pricing, please head HERE.
Exceptions for timing of your newborn photos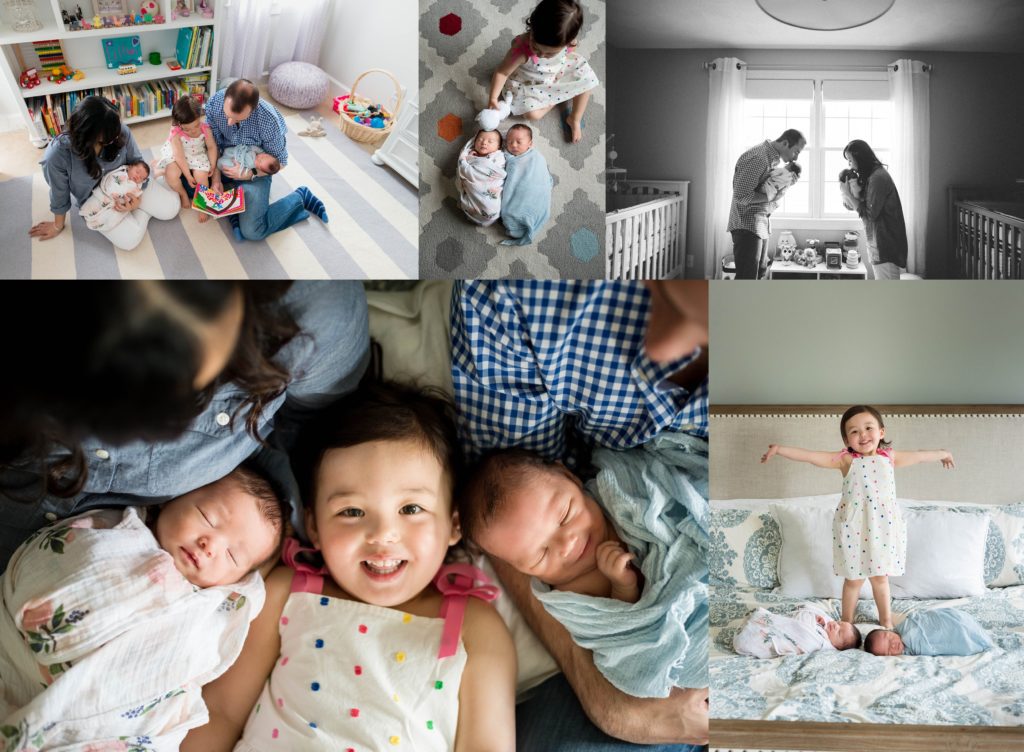 If you have a premie or multiples, you should aim to look at the 5-8 week mark for your newborn photos. Also, I tell moms that each body recovers differently. You might not be ready for a newborn session within 2 weeks of giving birth. It's a very tough process and if you are recovering from a c-section, you will possibly have a lot of swelling to also deal with. So be patient with yourself. This is why I want to schedule the date after you meet your baby so you can see how you're feeling.
When to take newborn pictures
Before 2020, I did newborn lifestyle sessions in the home. These are scheduled midday to allow for optimal lighting conditions. With New England, some homes are quite dark, so I want to stack the deck in my favour with the brightest part of the day for in-home photography sessions.
Updated for 2021
For 2020/2021, things have changed due to my safety concerns. I do not want to risk bringing a virus into your home, so please check my FAQ for updates if I will be resuming in-home photography. For the time being, I will only be working outdoors. This includes newborn photography. So the same rules apply for great lighting outdoors. You can read more in this comprehensive BLOG POST. If you are nervous about being near people, I can suggest quieter areas in popular parks. I would also recommend a sunrise session unless you have a backyard.
How to schedule your newborn session
Reach out when you're about 2 months from your due date to ensure I have space in my calendar. For October/November babies, I am only taking limited commissions. Please reach out by August to get contracts in place. It's my busy season and October-November doesn't allow for me to be as flexible. I want to ensure you are well prepared before my busy season hits.
Contracts and scheduling
I'll need your legal information:
Legal names
contact #
emails of all participating adults
home address
shoot location
due date and
list any restrictions you might have within 6 weeks of your due date in terms of schedule).
Communicate any scheduling restrictions
Many parents tend to forget to tell me they'll head back to work within 3 days of the session, or their children are only available on Wednesday, or their inlaws are heading into town for 4 weeks and won't be available except for 3 particular dates.
The more you communicate with me ahead of time, the better the chances are for scheduling a great date once your baby arrives. Dates are secured once you are discharged from the hospital but please let me know as soon as you meet your newborn baby so we can start working on dates.
E-contracts
Once you get your e-contracts (you will get 4 contracts and they are LENGTHY so be prepared – one is the main contract, one is a minor model release. Both of you will receive a safety release + adult model release) just read them over so you can ask any questions. They are VERY thorough so please know what's included and what isn't. Please ask questions to clarify points you're not sure about.
Prints
If contracts are signed within 4 business days, you'll get 10 4×6″ heirloom prints worth $60 in your delivered USB package. I love seeing my images in print (the final product). I also do this incentive so I don't need to follow up on contracts! Win-win! Make sure your partner signs their contracts. Most partners tend to ignore my many emails. So get them to sign in 4 days and you get complimentary prints – yay!
How I prepare you for a session
Web page with handy resources, tips and sample sessions
Once you secure your sessions with contracts, I will email you a link to help you to prepare for a newborn photo session. This link will include reasons why I make technical recommendations and ask for certain photos. It will include this blog link on preparation, an outfit planning tool, and a link to my client wardrobe. Also included will be ideas and prompts for play to help you get in the correct mindset if you have toddlers.
In my blog, you can also see other sessions. This will help you to visualize what to expect. Here is a LINK to my newborn gallery.
Photos of your home & backyard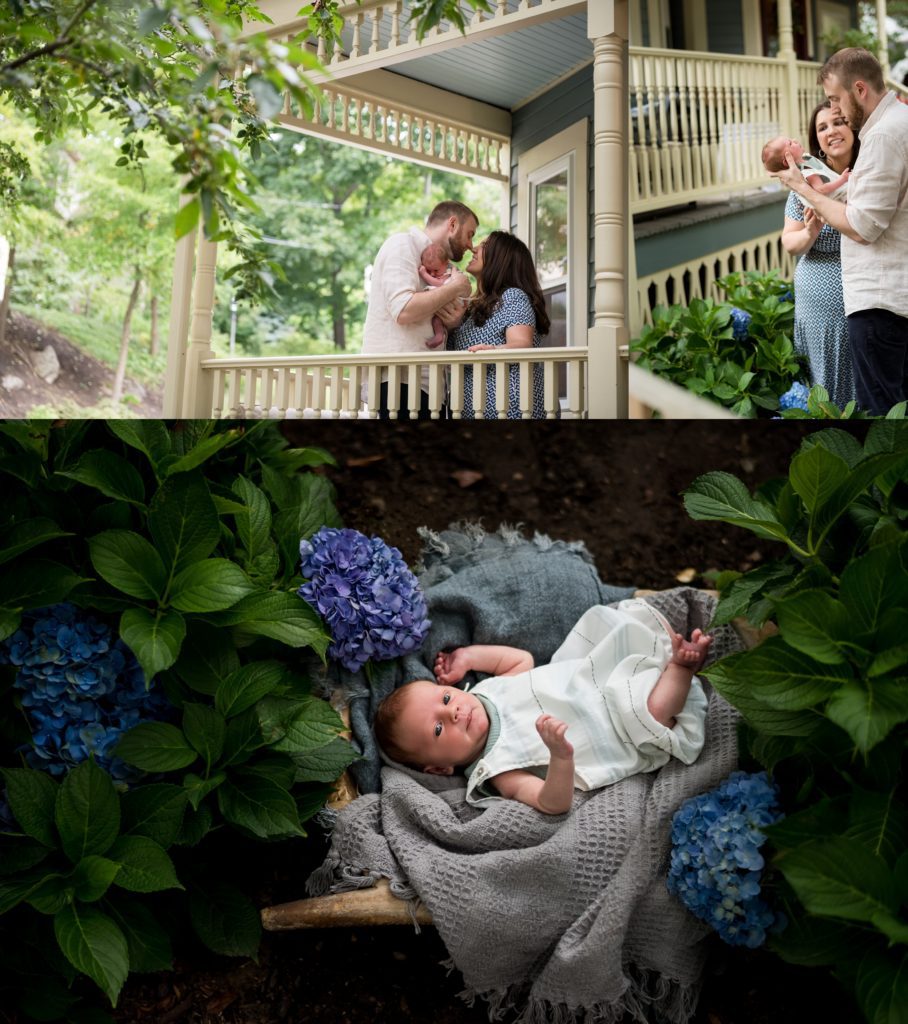 There is a reason why I ask for photos of your home and backyard. I work with light. Backgrounds are also very important. I need to know trouble or pain points so I can avoid them and work with what I'm given. It's how I am able to create the beautiful images in my portfolio. I can 100% show up blind without any preparation, but then I am constrained to what I'm given. If informed ahead of time, I can consult you to hide certain eyesores, clean up certain areas while ignoring others. This way you can efficiently 'prepare' your home to be photographed.
Please read this post that explains HOW TO TAKE PHOTOS OF YOUR HOME
Why Staging Matters
Again, I can shoot your home as is. But if you want to take your photos to the next level, it has to be well-staged. The same goes for selling a home. Your home is beautiful just as it is. You can easily just take iPhone snaps of it while it's well-lived in. But if you want to sell your home for top dollar, it has to be staged and photographed by a professional. Yes, it's a lot of work so please do this before your baby arrives! It's a great excuse to finish up your home design before the baby arrives. Once your newborn arrives, you can be sure that uninstalled mobile will not be installed before they turn 8 months.
When all else fails, throw everything in the bathroom and close the door.
Outfit planning tool
All of my clients get access to an outfit planning tool. It links to several online retailers so you can shop from the comfort of your own home. The style guide will coordinate colours and styles for you. This way one person isn't boho, while the other person is nautical-themed and the last person dressed in branded sportswear. To dress your family, you have to be cohesive in colour, fabric and style. Whites come in an array of different whites from more blue-white to more beige-cream white. Mixing whites makes it look unpolished. Everything has to be deliberate.
I recommend clients access and purchase things at least 3 weeks in advance. Please plan to have your outfits arrive at least 1 week prior to your shoot. With shipping delays in 2021, we don't want to have to deal with a wardrobe emergency. Save yourself the stress. Plan early.
If you want to take inspiration, check out Pinterest . Also see how big brands style their families and don't get creative. Just buy the styled combos from companies such as Janie & Jack, or Jamie Kay. If you're looking for a lower price point than Jamie Kay, check out this LINK.
Client Closet

Here is a link to my Client Closet. In case you just want to use something I have, feel free to borrow an item for our newborn photography session. I chose items that are of a range of sizes. I also chose flowy shapes and fabrics that are flattering to all body shapes. These items will photograph well. You can book an appointment to view them in person at my SOWA studio located at 460 harrison ave boston ste c-1.
Photos of your outfits
I of course prefer to photograph something that's yours and screams your personal style. The family's outfits should be planned around the new mom and the nursery/room we will be using/backyard. Once you decide on your aesthetic and what your personal style will be, use the styling tool to find pieces to match for your partner and children. You can match the suggested outfits to things you already own.
Once you've done that, please send me photos for a final pass. Please take the photos
By a window so I can see the true colour and fabric texture.
Take these photos during the day.
You can learn more about WHY I need photos taken a certain way in this BLOG POST.
These are some more outfit tips I have for How to Prepare for a Newborn Photo Session: LINK . If you have any questions, don't hesitate to reach out.
Outfits for the Newborn Baby
I love classic, simple outfits. Dress your baby in simple button/zipper footie pyjamas for the ultimate in adorable! Avoid anything that needs to go over the head. Have the baby in the outfit you want them to wear for the session and put a bib or wrap over it. We do not want to disturb a sleeping baby.
I do not recommend small versions of 'adult clothes'. Pants, dress shirts, dresses… none of these will fit a newborn. They will be swimming in their outfits. Try on outfits at least 3 days in advance. Make sure it fits around the neck, armpits and leg areas. Hold your baby. Does the outfit get bunched up around the neck area? It doesn't fit well. I will always recommend a simple onesie or wrap at the newborn stage. Keep Things Simple.
Here is a link to my facebook page showing the wraps I own. I suggest having your own wraps due to the current pandemic. I wash all items after usage, but I still would prefer your baby touching only items you've cleaned yourself to be safe. Also changing your baby when I arrive may add to the complexity of the photo session.
My Newborn Photo Session Flow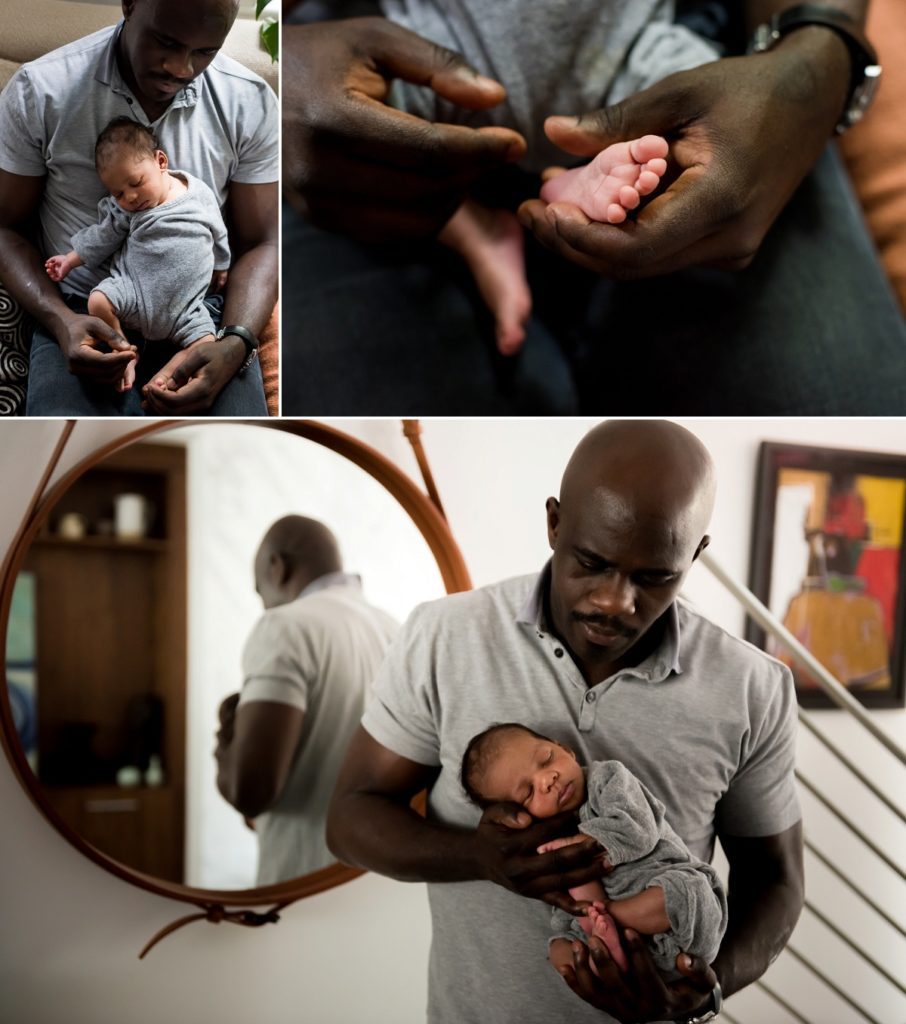 My work revolves around your newborn. If you have a toddler, then the session focuses on your toddler. I used to approach the session with a flow, but kids never had the same idea as I did. Please expect your newborn to be fussy. Newborns will cry for sometimes hours at a time. It's not up to us. The main thing to do is remain calm. They sense fear and nervousness. Just relax. The crying will pass. I can work quickly in the moments between cries.
If everything goes to plan, my goal is to photograph the family as a unit. This is because one of you will be holding the newborn already and I want to capitalize on this in case putting the baby down wakes them up. Then I will photograph the parent holding the baby alone with the baby. Then I will move onto the newborn alone (if you wanted any), then switch to the final parent. Again, at each phase we will assess your priorities and see how your baby is reacting. This is why I need to know your priorities ahead of time so I can be prepared when nothing goes to plan.
My sessions last about an hour and a half. This allows time for feedings, changings, etc. I recommend not changing your newborn unless you have to. Newborns do not like to be changed. We don't want an angry baby.
5 Images that drew you to my work
One key element in How to Prepare for a Newborn Photo Session is 5 inspiration images. During the short windows of cooperation, I may need to work fast. I wish I could be creative at every session, but some babies will just decide they want to be held or nursed the whole time. So in those short 30 second bursts of cooperation, I'll get those goal images for you.
This is why I don't do mini sessions. I want to remove the stress and pressure of a time crunch because babies will be babies. Yes, I wish I could be done in 15 minutes, but that's just not how life works. I work HARD to get those treasured few images for every family that chooses me to photograph their newborn. It's why I have the reviews that I have.
Newborn Photography Checklist for Parents
Before your newborn arrives:
Send photos of your home or backyard
Communicate to me any scheduling restrictions
Communicate any pain points to me so we can work through them
Stage your home before baby even arrives
Have outfits planned at least 6 days prior to your session (cleaned, organized)
If grandparents will be present, please educate them about my style (I've had grandparents wake up the baby by splashing cold water on the baby's face after the mom spent 2 hours trying to get the baby to go to bed).
If partners are present, tell them why the room has to be hot (I've had dads crank the air conditioner up when the mom went to get her hair done after she warmed up the house so the baby was inconsolable because she was freezing). Newborns are used to body temperature heat because they just came from your womb. They aren't able to regulate their temperatures yet. Your partner may be cranky, but it's about your newborn's comfort for those hours I'm with you. Feel free to turn on the air conditioner as soon as I leave.
If your drapes or windows need fixing/cleaning, do this before your baby arrives. I usually photograph near windows so your windows will be front and centre!
Get a space heater if your house doesn't heat up.
Don't give your baby their first bath before the session. You can use a soft cloth to wipe them, but a bath really dries out their skin and makes their skin flake for the session. Don't irritate them just before the session.
The day of/before your newborn photo session
Have our online video consultation. Ask any last questions. We'll see each other's health condition. This is a must for 2021 sessions.
For in-home sessions, have the space heated to 85F. This may mean you have to start heating your home several hours in advance.
Try to not let your baby have a long (3hr) nap before the session or else they will be hungry for the session when they wake up.
Try and feed them about an hour before the session. Again, every baby feeds differently. You can try, but likely things will not go to plan. So don't sweat it.
Be calm. Babies read insecurities, stress and fear.
Don't try and get anything done. If you haven't done it by the night before, you're only going to stress yourself out trying to do it last minute.
Have a written checklist of what you need. Check this list twice.
For outdoor newborn sessions at a park, pack the car the day before not the day of. You'll inevitably forget something as you rush out the door.
Feed yourself. Hydrate. This is very important. Feeding a newborn takes a lot out of you. Don't neglect yourself.
Have the bed done for indoor lifestyle sessions. Neutral sheets are the best colour. Keep patterns to a minimum. Nothing beats clean, white sheets!
Clear your nightstands of clutter. Remove unsightly charging cables.
If you have too much stuff, just dump it in the bathroom. I won't be photographing in there!
Communicate any pains you may be experiencing. I can adjust posting to accommodate any restrictions. I do not want you to be in pain.
Covid-19 Considerations for your newborn photos
I am currently only doing outdoor newborn photography. If this changes, I will announce this on my newsletter, on social media and update my website and FAQ. I am cautiously optimistic about resuming in home photography by late summer. The variants have me a bit worried. I am also no-touch in my sessions right now. This means I cannot hold your newborn and I cannot adjust your hair or outfit like I typically would. I will give you corrections and tell you to adjust items safely on your own.
Outdoor Newborn Photography
How to prepare for an outdoor newborn session
How to Prepare for a Newborn Photo Session outdoors is similar, but includes some extra packing. Since you won't be home, pack a 'go bag'. This will be similar to the hospital bag or your bag you pack when you head to the doctor's. Include wipes, a change of clothing in case baby has an accident, diapers, a pacifier if your baby takes one, or a bottle if your baby takes one.
There is time for breastfeeding. If you would like this to be documented I would love to capture this bond! I will not post or share any feeding images with implied nudity unless you specifically OK this. I do not consider this included in the model release. If you are willing, I would love to share and normalize this beautiful connection.
Backyard Newborn Photo Session
If you know what will be blooming in your garden or the colour of your trees when we have our session, that could act as inspiration for your colour scheme. If you have a favourite part of your garden, we should time the session for best light for that space. Please send a photo and tell me the time it was taken and which way the sun sets. If there is a part of your home you hate, please communicate that as well.
Backyards are a nice quiet spot with no crowds and you'll have access to your home. You also won't have to stress about heading anywhere. If your yard or parent's yard is nice, consider a session there!
How to Prepare for a Newborn Photo Session in 2021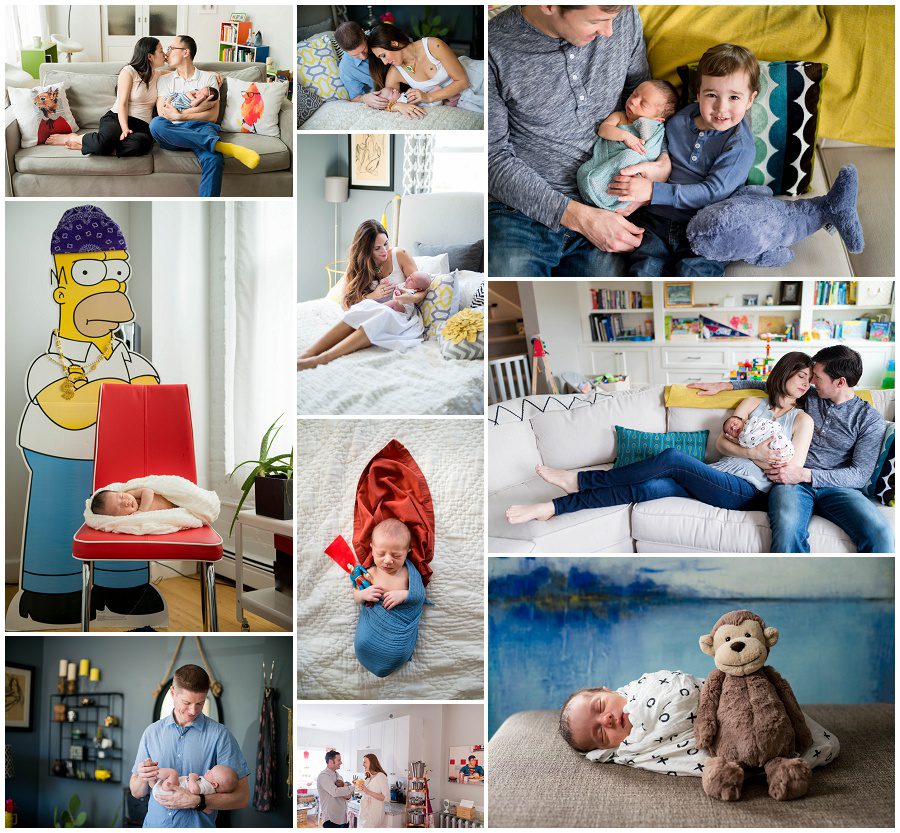 If 2020 taught us anything it is to be prepared for anything. My philosophy is that I prepare for the worst so I will have a baseline to work with. Anything over that is gravy. I will know how to adapt if your baby is fussy. You will know ahead of time to expect it so it won't catch you off-guard. We'll deal with whatever your newborn throws at us. It's all teamwork after you book your session with me. I'll be with you to guide you. If you ever have any questions or concerns, please reach out. Make sure your partner is well informed as well.
I hope you enjoyed these tips on How to Prepare for a Newborn Photo Session.
an ounce of prevention is worth a pound of cure
Overwhelmed? Studio Option
If this is too much for your, 100% I can come in sight unseen. However, for the session to be as successful as possible, reading and preparation is required. It's a team effort. If you would like something simpler, I'll soon be offering a simple newborn in-studio option. This will not have any props but will be a clean backdrop to afford a very natural, organic newborn session. Please reach out to me for details.