The Knot vs Photographers
I often get asked this question by couples because they're looking for the 'perfect' photographer for their needs. Who can blame them when the average cost of weddings in Boston costs $38,600 and the average cost of a wedding in the US hovers around the $34,000 mark. This question is listed in The Knot's "Important Questions to Ask Photographers Before You Book" and that's probably why I get this question so often.
So let's get to the core of their issue: "Why you want to know: Your shooter should be aware of any lighting needs or issues specific to the space. "
What photographers look for
What a photographer looks for in a venue can be gauged in a split second if they're experienced. I understand if you're possibly hiring a new photographer in the $2000 range that you might be a bit more cautious, but when you're dealing with a seasoned pro, knowing how to light and assess every venue is second nature.
When I'm not photographing weddings, I'm photographing in people's homes (pre-pandemic). I have obviously never set foot into anyone's home before their photoshoot and yet I'm able to create breathtaking images that have helped me top several lists of Best of Boston family photographers. I look for light and shapes/lines. These are the elements that go into creating a beautiful image. By adding you two as the couple, I inject life and energy into your image. Many families have written to me afterwards that they had never considered having photos taken in parts of the home that I gravitated towards due to the light. They couldn't have been more pleased to see how I saw their home!
I bring a lighting kit to every single one of my weddings and I am well-versed in off-camera lighting techniques. Have a look at your photographer's portfolio to see how they would light a dark venue or a venue that may look like yours. Then you'll get a sense of how your wedding will look. If you hire a photographer that only photographs outdoor ceremonies in a light and airy daylight style, but you're getting married in a dark restaurant, then your styles may not properly align on your wedding day. The key is to do your due diligence in ensuring your styles match.
The Answer to this Popular Question
It actually doesn't matter if I haven't shot at your venue before. If you see my portfolio, 99% of the weddings/venues I've included in my portfolio I've only shot at once before. With thousands of wedding venues in the New England area, it's hard to cover even a small percentage of venues considering I only take 15 select weddings per year. Photography is all about light – the absence or availability of light. When you're hiring a professional, they're able to work with the light they're given. So if your day is rainy and your perfectly planned outdoor ceremony has to be taken indoors, a pro should be able to adapt.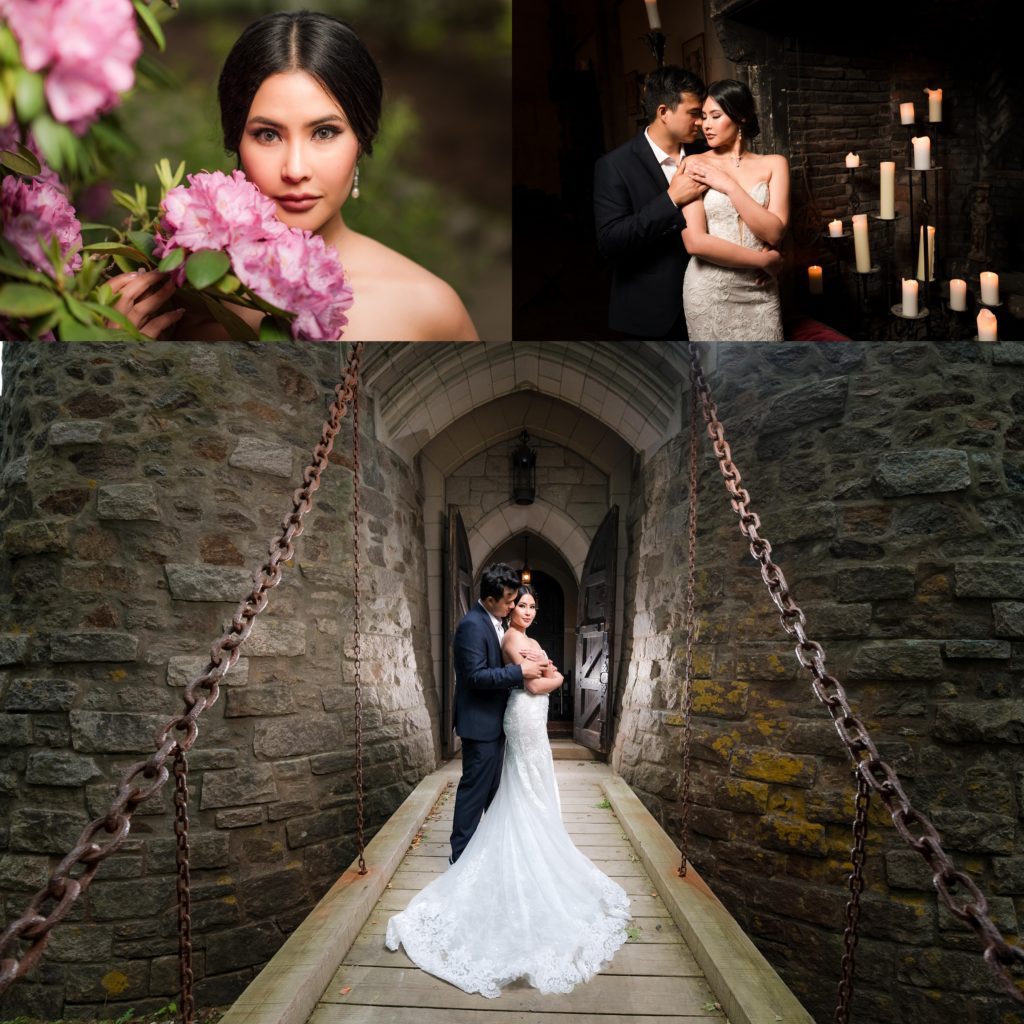 Why it doesn't matter
The light at your venue will change each and every time. It's very unlikely your light will be exactly the same even minute to minute. Throughout the year, the direction of the sun changes, meaning that the sun will set over different parts of the property at different parts of the year. The sun will set at different times throughout the whole year. The light through certain windows will change hour by hour. This doesn't even take into consideration the crazy weather that New England tends to have (one minute sunny, one minute raining, next minute overcast). Light is a living thing and as a pro, we need to adapt.
Most of my favourite images of all time are created when there are pockets of light created by clouds or a sun streaming perfectly through a window at a specific angle. The moment lasts but a split second, but it's enough to capture a timeless image if we're open to seeing light and not following a shot list.
What matters, in the end, is that the important moments of your wedding are captured and your guests' smiles by your side as you celebrate. Personally, my favourite images of my day are those of my grandmother who passed away 3 months after I got married. She was beaming as she walked down the aisle ahead of me. There's no location scouting that's needed to have captured that moment.
The above set of images is an interesting case study! The top left image was created when I saw a beautiful sliver of light and pulled the couple aside during sunset (with their permission of course!). The right image was while we were walking from the ceremony to the reception and I found some beautiful lighting and shapes at the hotel bar that was empty. The bottom image was shot in a parking garage and I added light behind the couple to create this ethereal glow. These images were made possible because my couples trusted me and my eye. I definitely did not scope the parking garage ahead of time to plan this photo!
Figure out your Photographer's Style
It's always important to look and study your photographer's style. See how they adapt to different venues of different types. Examine their established style and how they pose their couples. Determine the type of editing style you want for your images – do you want light and airy? Dark and moody? Classic and timeless clean edits? Bold and poppy? Once you figure out what you want in terms of editing style, you can better be suited to make the decision about the best photographer for you! Another thing to analyze is their handling of the couple/posing. Make sure it's what you're looking for in terms of your wedding images. The worst is when you expect one thing whereas the photographer is marketing to an entirely different couple! Then no one is happy. Can you see yourself in the photographer's portfolio is a key question to really be asking.
When hiring a pro you're putting your mind at ease that they will adapt to the changing situations. And that's why you should always trust the pro you end up hiring to find the best spots for photos at any given time. If you have a specific location in your venue you would like photographed, of course that will be incorporated into your day. Just know that there is so much more than meets the eye when a photographer sees your venue vs how a non-photographer sees a venue.
One of my grooms I think sums it up best with his review on The Knot: "Bella photographed both our engagement and wedding. We would recommend her for any type of project without hesitation. Her photos are incredible – she has a natural talent for finding unique angles and really knows how to use light to create the right atmosphere for a given photo. She suggested most of the locations and poses we used in our photos, and our favorites are ones we never could have thought up on our own. She also seems like she could work with a wide range of personalities, from more traditional (or boring) customers like ourselves to people who like wackier or more theatrical photos"