Choosing the best hotel in Boston
The most important thing when choosing a hotel for your wedding is to ensure it makes sense logistically. You should choose a hotel that minimizes the travel time to your venues (both ceremony and reception). If parking is important for you then ensure you confirm parking cost and availability when booking. Often many Boston area hotels have limited parking, or the lot is far away and you need to valet your car.
Getting Ready in a Boston hotel
Often times brides and grooms choose to get ready and prepped in a hotel. This minimizes the number of locations people have to travel to, including your vendors. It also makes it easy so you don't have to clean your place and get it photo ready. Now with COVID19 concerns, it's better to not have too many guests inside your home to keep everyone safe and healthy.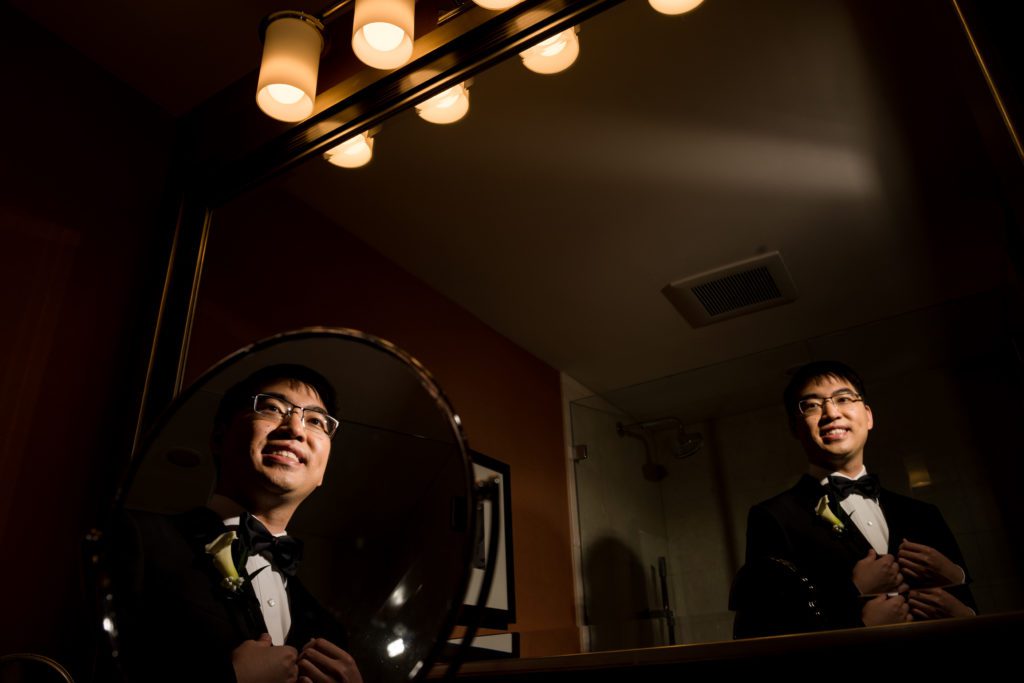 Things to consider
Room size
Room size is very important and each hotel offers something unique. Many hotels have special bridal suites or presidential suites for couples getting married. Inquire with the hotel to see if those rooms are available. Check out the price too because those rooms are usually not cheap ($$$!).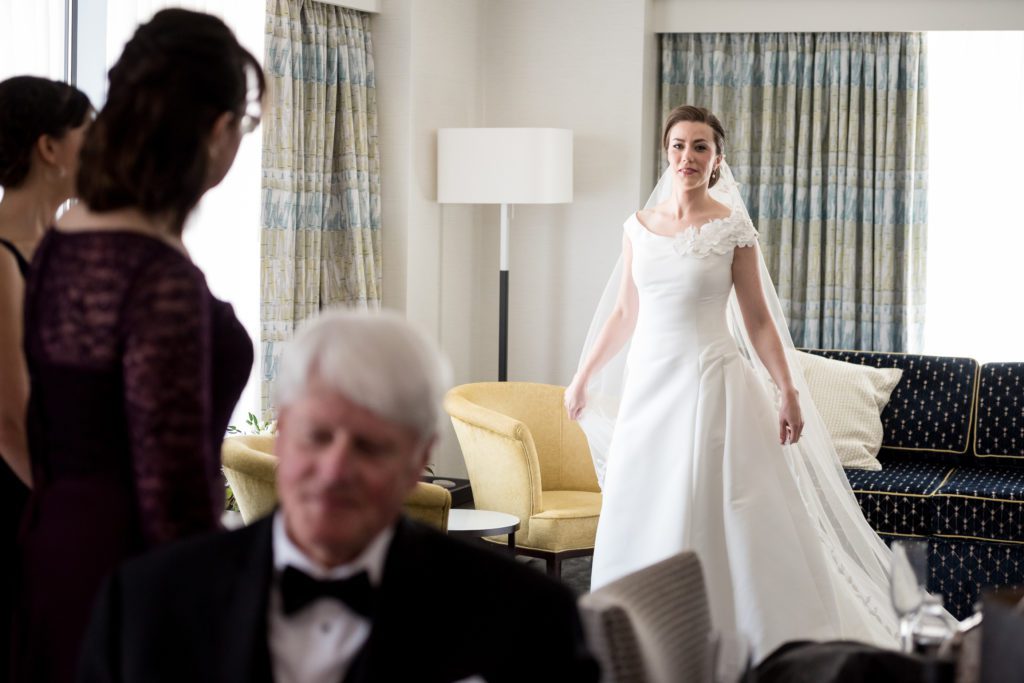 The suites generally have a separate bedroom and living room so that you have a nice clean open area to do things like a first look with your bridesmaids or your dad in the main living area. With COVID19 concerns being able to separate certain rooms will make it safer for everyone as well in keeping the bride and vendors in one space and having the large wedding party in another room behind the door until they are invited in for photos.
Room Style
Historic style of Boston Hotel
Boston is a very historic city so it's blessed with a lot of vintage hotels like the Fairmont Copley Plaza, or the new Newbury Boston rebranded in 2020 from the old Taj Hotel. The Lenox shouldn't be overlooked as an option and isn't quite as well-known.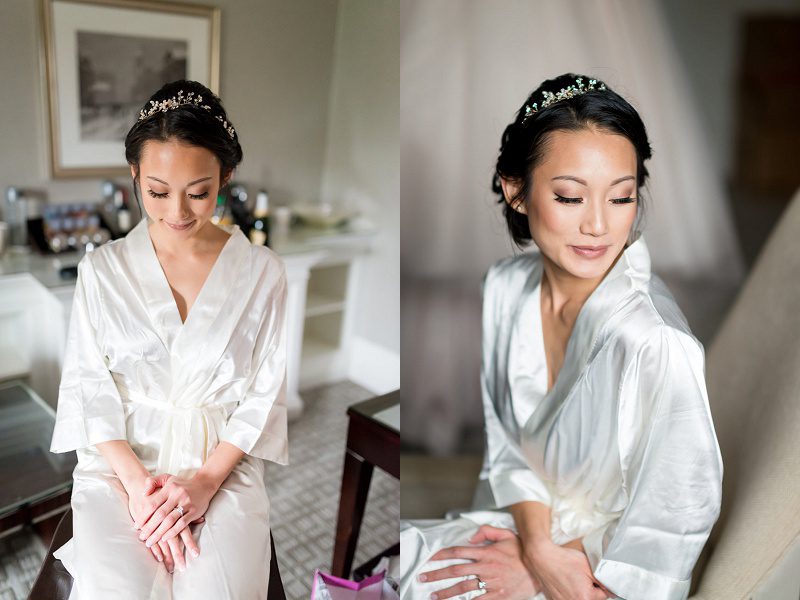 Classic Contemporary style of Hotel in Boston
Classic Contemporary options include XV Beacon right in Beacon Hill next to the Boston Commons and Public Gardens, The Colonnade Hotel right near the Prudential Center, or the classic Four Seasons Hotel right across the Boston Commons/Public Gardens. The Ritz Carlton is another relatively new option. If you're looking for a spot near Harvard, then The Charles is a great hotel. The Intercontinental has a great and unique skyline and is near some scenic areas by the waterfront and Seaport District. You cannot go wrong with the uber-fancy and expensive Mandarin Oriental. It's situated right by the Prudential Center and defines luxury.
Modern hotel style in Boston
If you're looking for something more modern, The Verb Hotel is a great choice near Fenway. Also near Fenway is Hotel Commonwealth. YOTEL Boston is a budget-friendly choice with a rooftop bar located in the Seaport District. The Residence Inn by Marriott in the Seaport area has great exposed brick if that's something you're looking for. The Envoy is another great choice and is part of the Autograph Collection by Marriott as well. The Envoy is located in the Seaport District, so a bit further away from the downtown core.
Closer to the Public Gardens and Chinatown is the new Moxy Hotel (an offshoot of Marriott brand hotels). The Whitney Hotel is another great option in the Beacon Hill area if you're getting married right downtown. Godfrey hotel is a great option in the Downtown Crossing district (not far from the Boston Commons and Chinatown). The Kimpton Nine Zero is a really cool design-focused hotel. The Langham is another suggestion of mine that has a great vibe to it. Further afar in South End is the Revolution Hotel.
Unique hotel in Boston
If you're looking for something unique then The Liberty should be looked at because it's an old converted jail. This is located at the border of Cambridge and Boston/Beacon Hill right by MGH.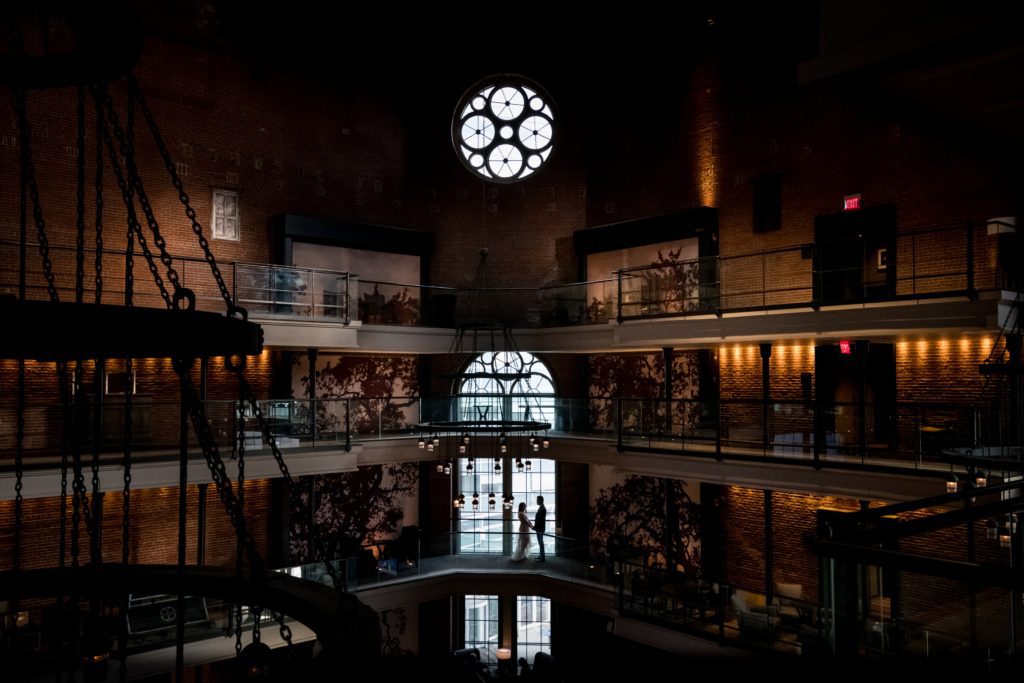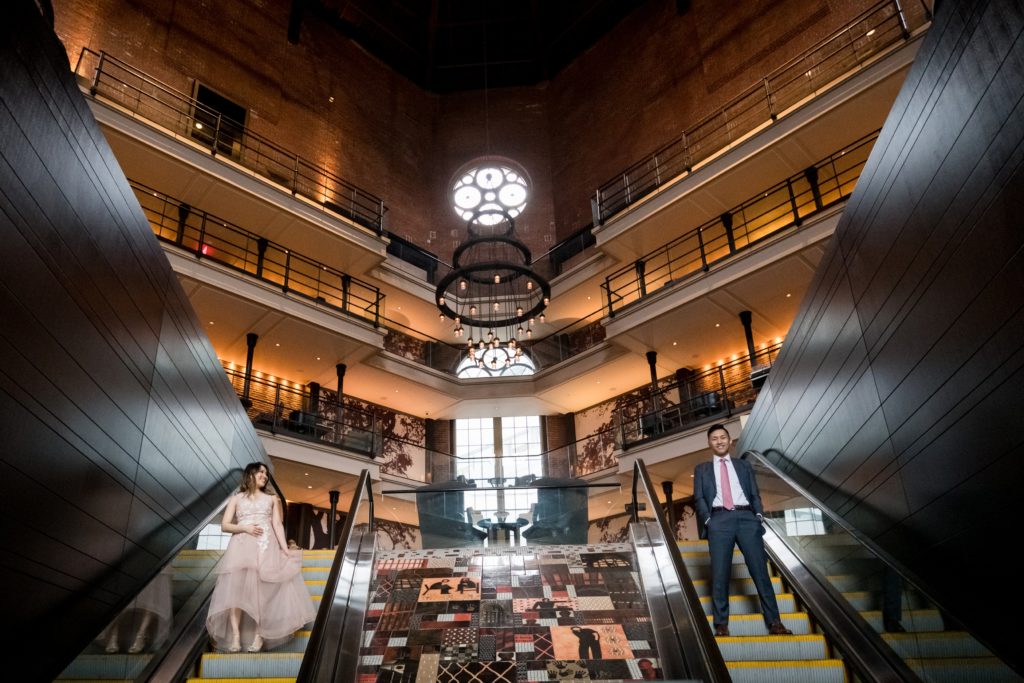 Prep Photos in your hotel room
These are important to a lot of couples and the room can either help or hinder these photos. I can adapt to any circumstance, but please be realistic. If there are no windows and the space looks like a bomb went off in it, there's only so much I can do.
However, if planned properly, I can make a simple Hampton Hotel room look like this:
The air-conditiong unit is being blocked by the bridesmaid on the left side of the photo. You can see a touch of the bed on the right bottom. I shoved them RIGHT up against the window that had a sliver of light coming through it to hide the rest of the room.
If the space is empty and gorgeous then I shoot wide and open like below at the Taj Boston hotel.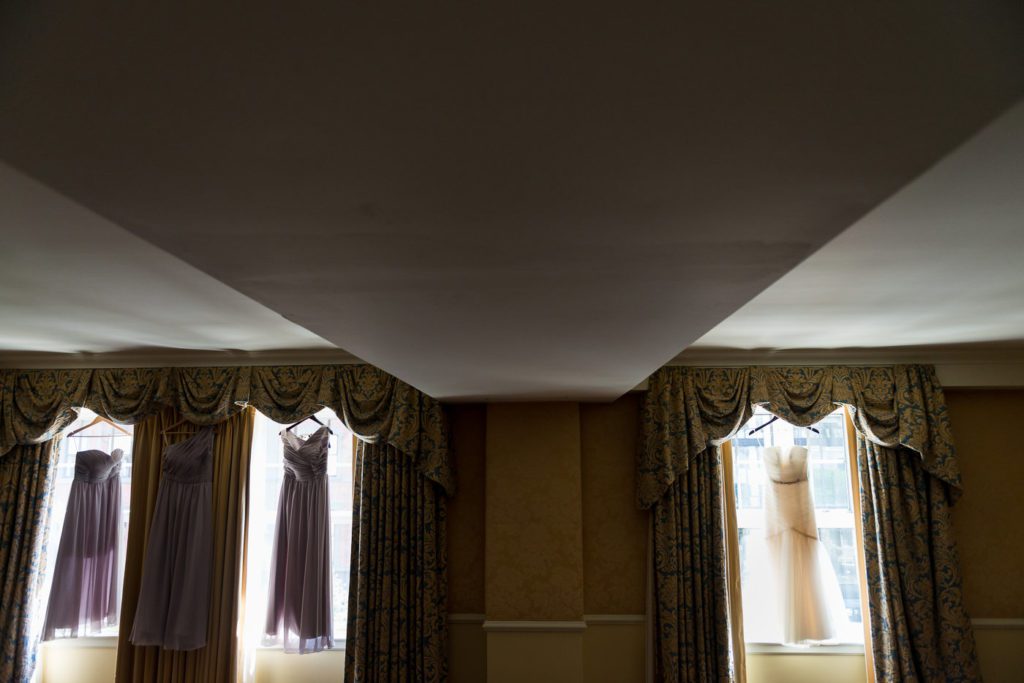 Or like in this bridal suite in the Fairmont Copley Plaza hotel.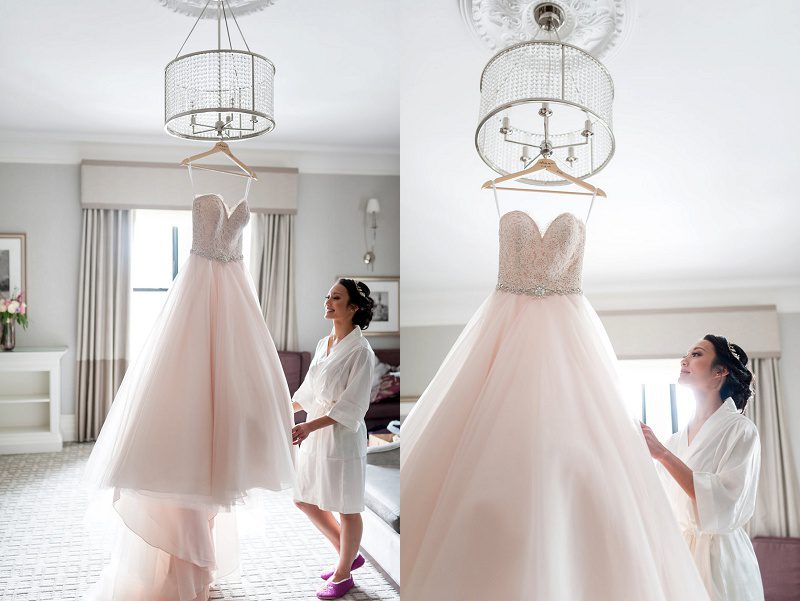 First Look in a Boston hotel
First looks are sometimes a big part of the wedding day. Personally, I like to tell couples to have a backup plan in case it rains. Outdoors is a great option too, but if the weather doesn't cooperate, you need a backup plan. Depending on the hotel, if you book a nice enough room they may allow you access to the common spaces that aren't being used by their guests. Please arrange this with your hotel and speak to them about your plans. I make no claims about their policies for first looks inside a hotel.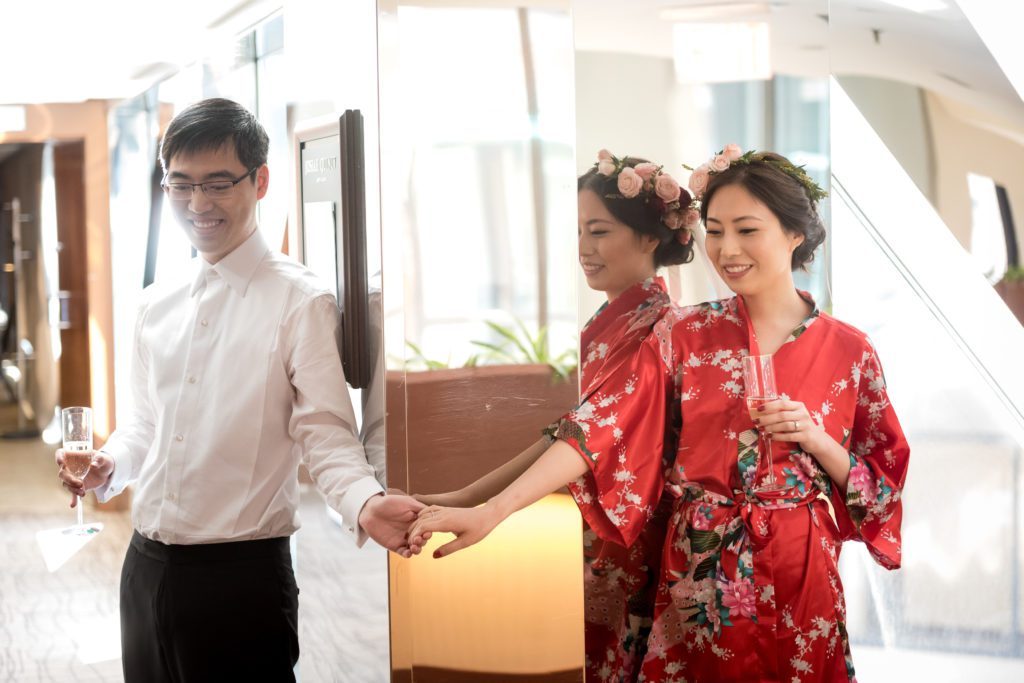 Generally what I look for in a great First Look location are great windows. This allows me not to rely on flash during an intimate moment such as a first look. If you choose a dark stairwell, I will have to employ flash to light the scene properly. An empty ballroom or even a hallway could be perfect for a first look.
The below image was taken in a dark unlit stairwell so I used flash to light the scene.
The rooftop bar or rooftop patio are also other options for a first look depending if your hotel offers those options. It's best to scope out their websites ahead of time and see what unique aspects they have to offer.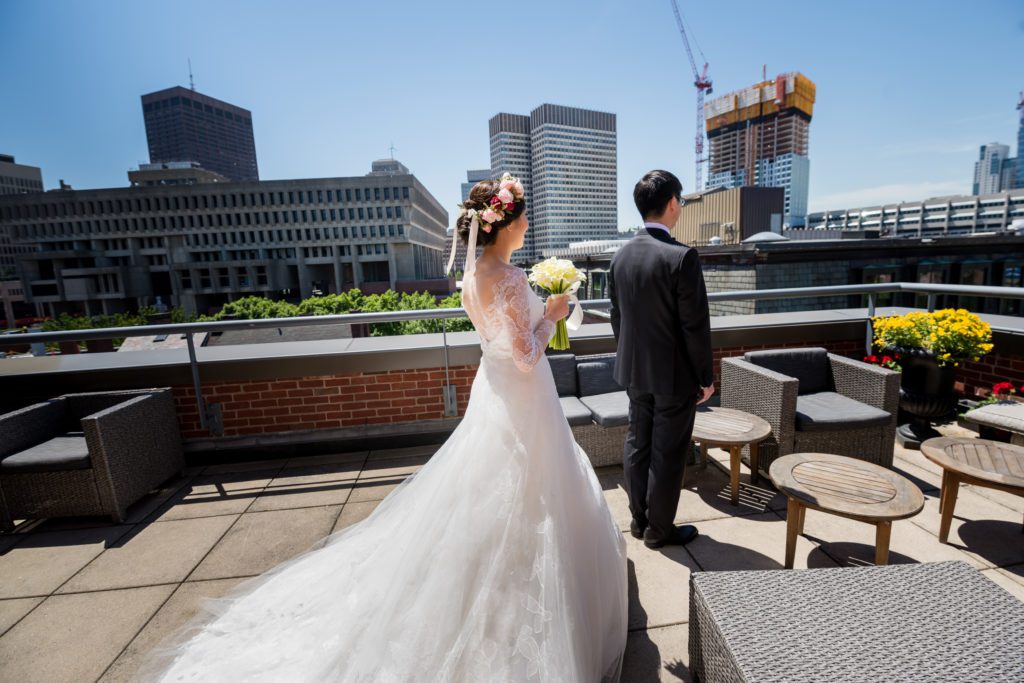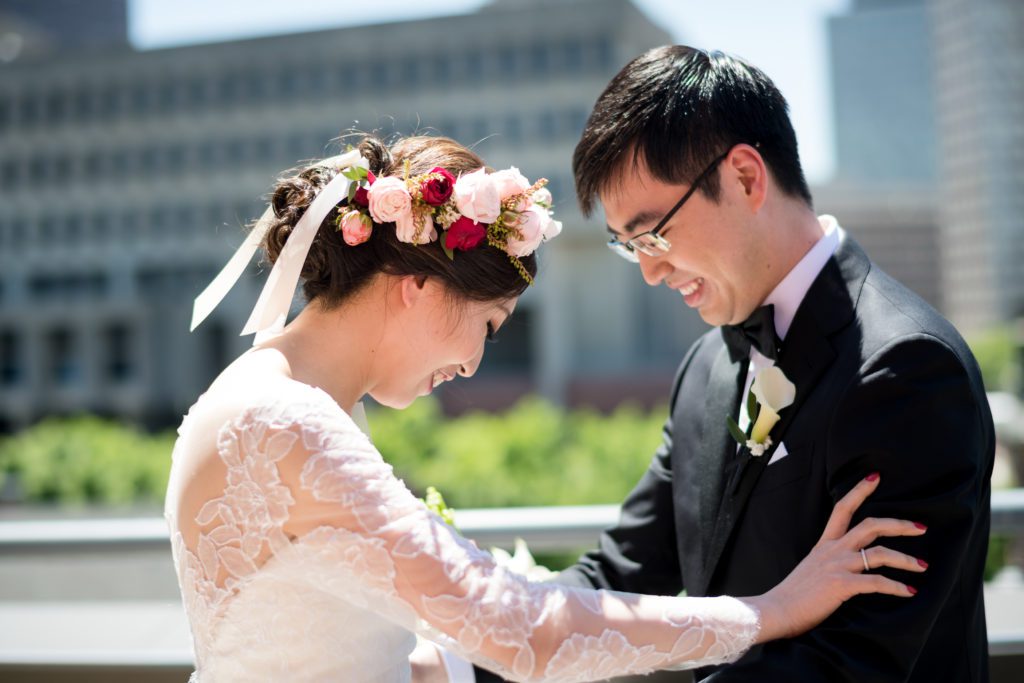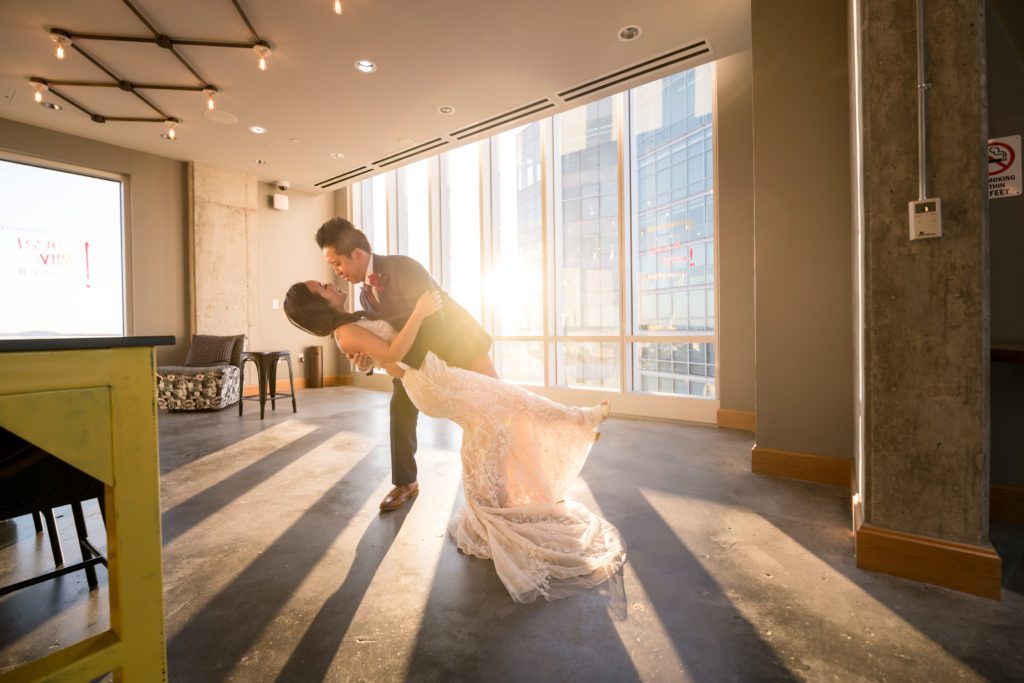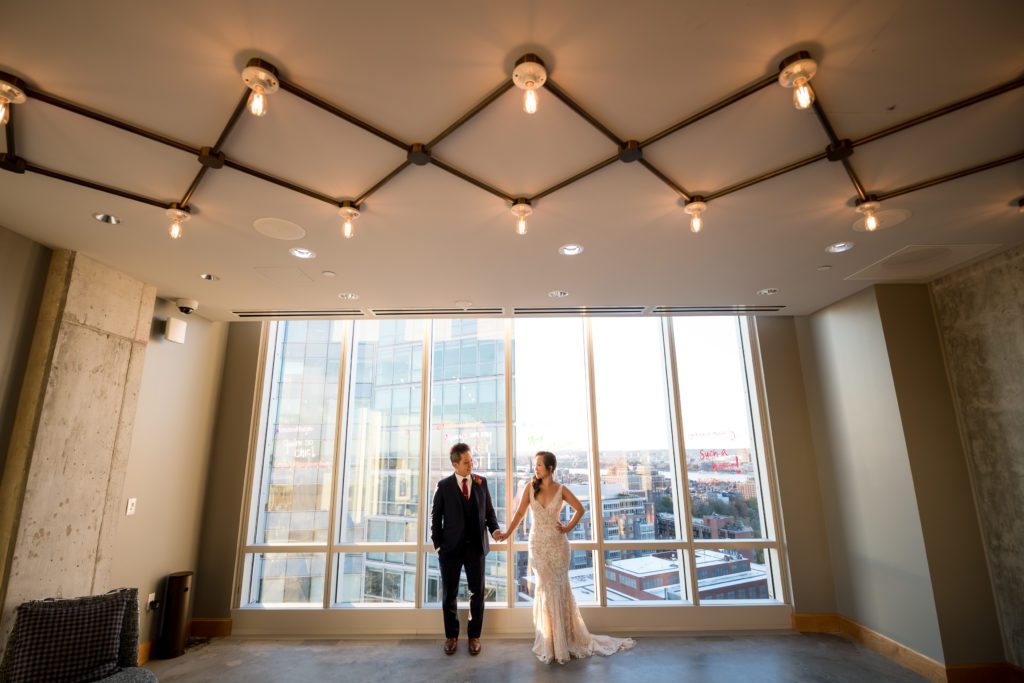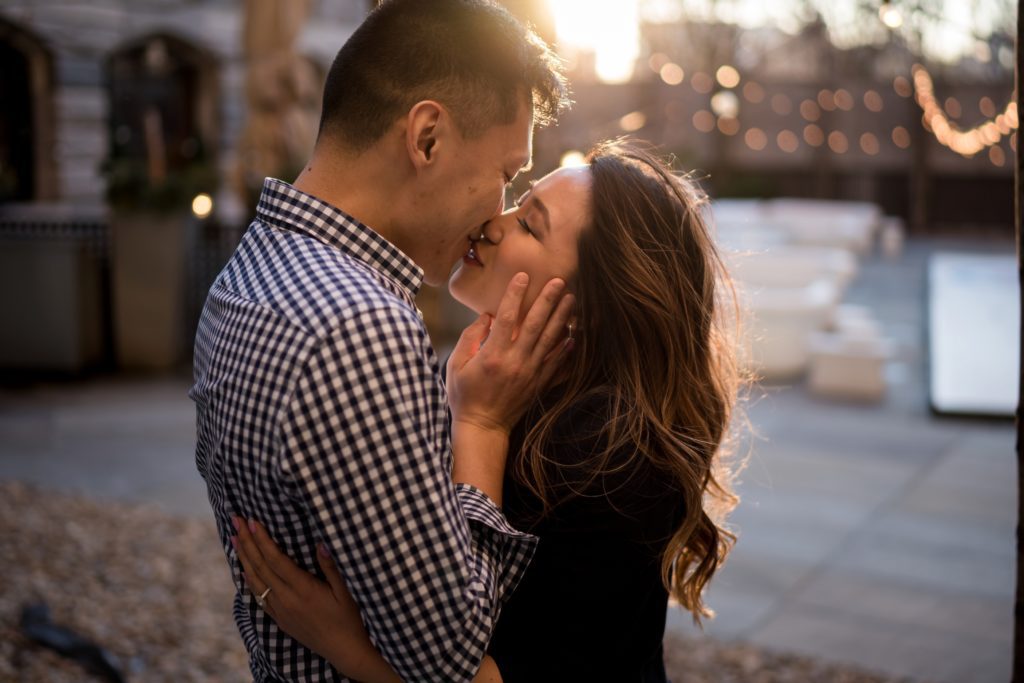 Summary of the top hotels in Boston
These are some of the top hotels in Boston I've had the pleasure of photographing in for weddings during prep, first looks, ceremonies and receptions. Pick the right vibe for your style of wedding. match the colour to your wedding colours even! There are so many options.
The Fairmont Copley Plaza
The Newbury
The Four Seasons Boston
The Ritz Carlton Boston
Hotel Commonwealth
The Whitney Hotel
The Eliot Hotel
The Liberty Hotel
The Charles Hotel
The Bostonian
Boston Harbor Hotel
The Envoy Hotel, Autograph Collection
The Colonnade Hotel
XV Beacon
The Langham
Hope this will help you find the right hotel of the Best hotels in Boston.
Some recently blogged weddings:
Hei La Moon + Alden Castle Wedding
Most recent blog posts