The Loft Living Space
This loft-style apartment was filled with gorgeous natural light from the giant sized windows. Dad is a real estate agent and he bought this place when Boston downtown crossing area was still a sketchy area to be in. With all of the high end apartments and hotels going up in the last few years, he's watched his investment really pay off. I of course benefited from this lovely investment as well because what photographer doesn't love shooting in a sun-filled space? The apartment overlooked Boston Common and you can see the State House from their apartment. I have yet to post their maternity images taken at this space, but I assure you they are as gorgeous as you can imagine. This loft newborn session was truly a dream to photograph.
The Family
Mom-to-be found me online (which is in itself quite an achievement as I am the worst with SEO and marketing. I just started blogging this Spring 2019) and fell in love immediately with my style of photography. She's a dream client because she was decisive, organized and just loved what I created for other families and wanted the same to document her son's first year. She opted to do my Baby 1 year package (which began with her maternity session). To see images from his Fresh 48 session at Brigham and Women's hospital please click HERE.
The Session
So not all newborns sleep and we are truly at their mercy. I have had families ask if I would do a mini newborn session at discounted pricing, but I always turn those requests down as I am not in control of the situation. If the baby sleeps, I can definitely be done in about an hour (not getting as creative as I would like, but there would be beautiful images created in a casual style), but it's not about me and my wants. The newborn baby runs the show as they are brand new and working through a lot of new things (feeding, new sensations, non-schedules, new experiences like a photo session, lots of visitors) so I cannot predict what a 2 week old will do.
At the beginning of my career, I tried to make clients happy by trying these shorter sessions and they have always ended in disaster. Parents are stressed once babies get fussy which affects the newborn because kids are very perceptive. The 2.5 hour session allows for the unexpected to occur and feedings and any other situations that may pop up.
Understanding your body and mastering the poses that fit your shape to create flattering angles for your face and body also takes time. It's how I create the images in my portfolio and why families keep returning time and time again to me. I have been fine tuning my skills for quite a number of years and I'm proud of each and every session. There is no shortcut.
The Loft Newborn Session Images
Even though baby Barnett was fussy I took every opportunity to create keepsake images. When he was feeding I took detail photos of his nursery, or closeup details of his body and features. There is no wasted time. When he was full and ready we had him settled right at the tail end of our session for 15 minutes to create the bedroom images and daddy + baby nursery photos. I am so happy we were able to get him settled and outlasted him.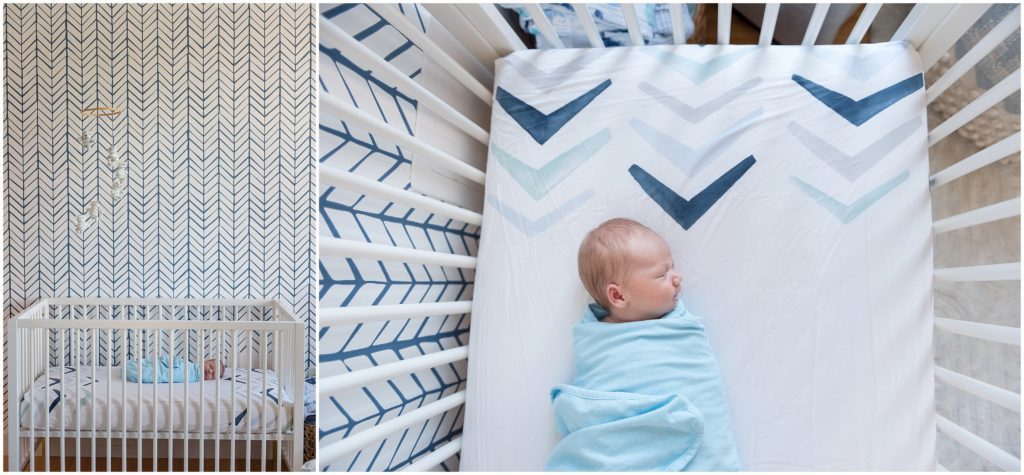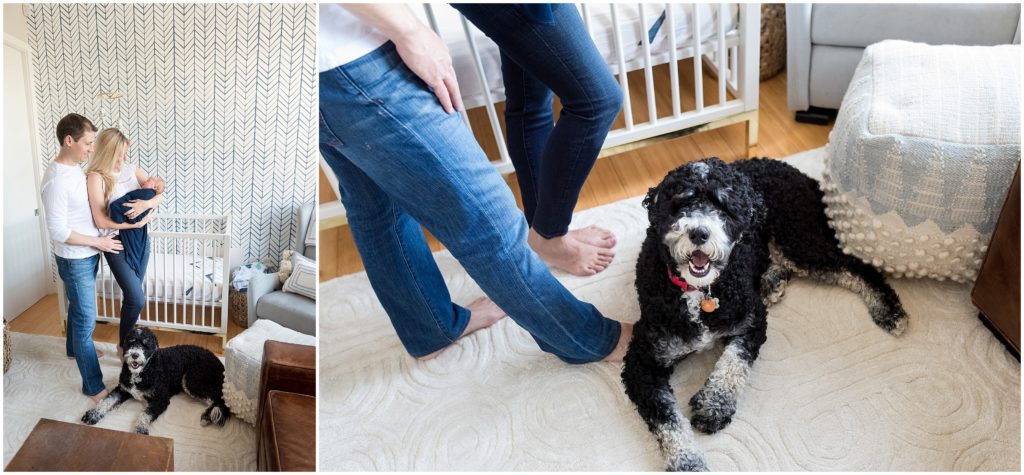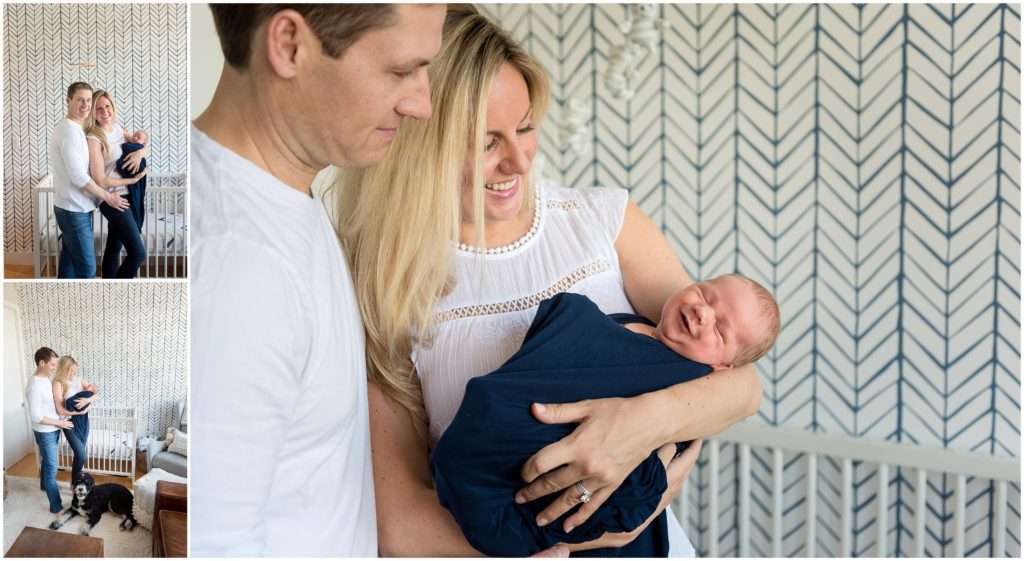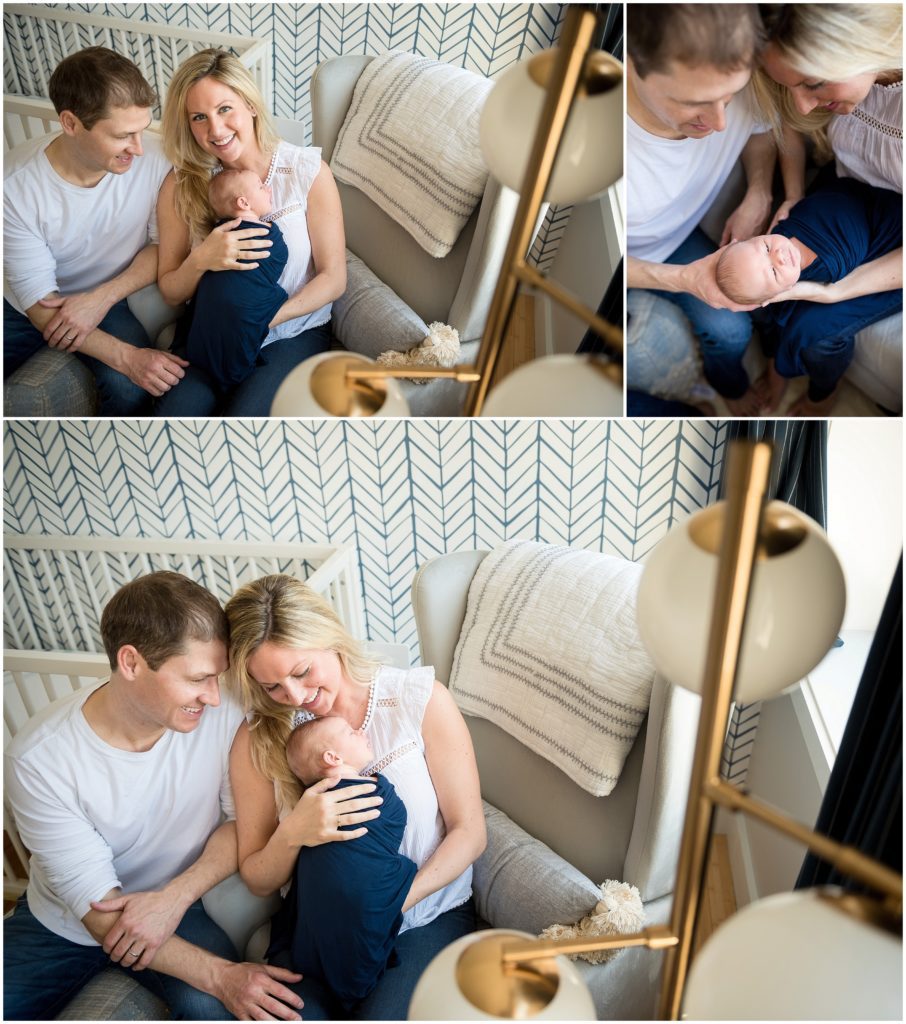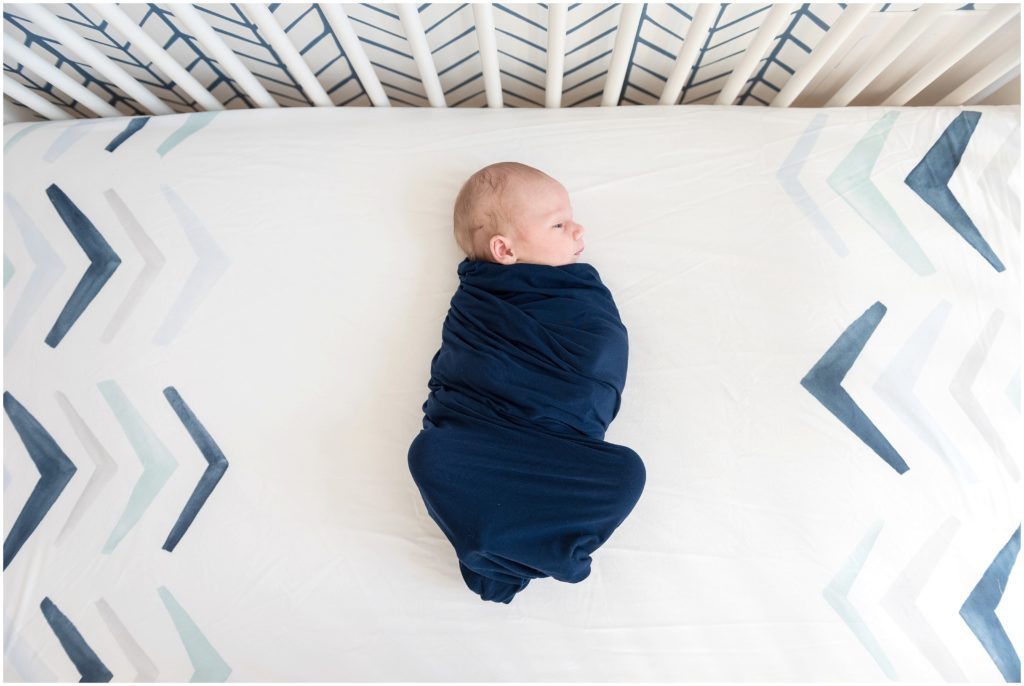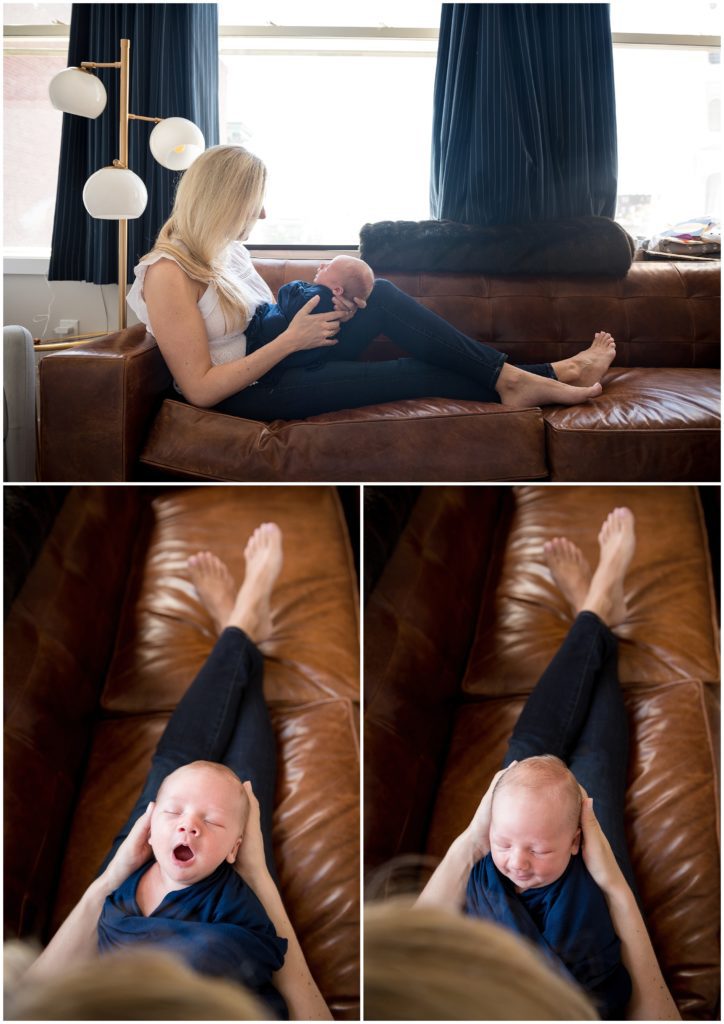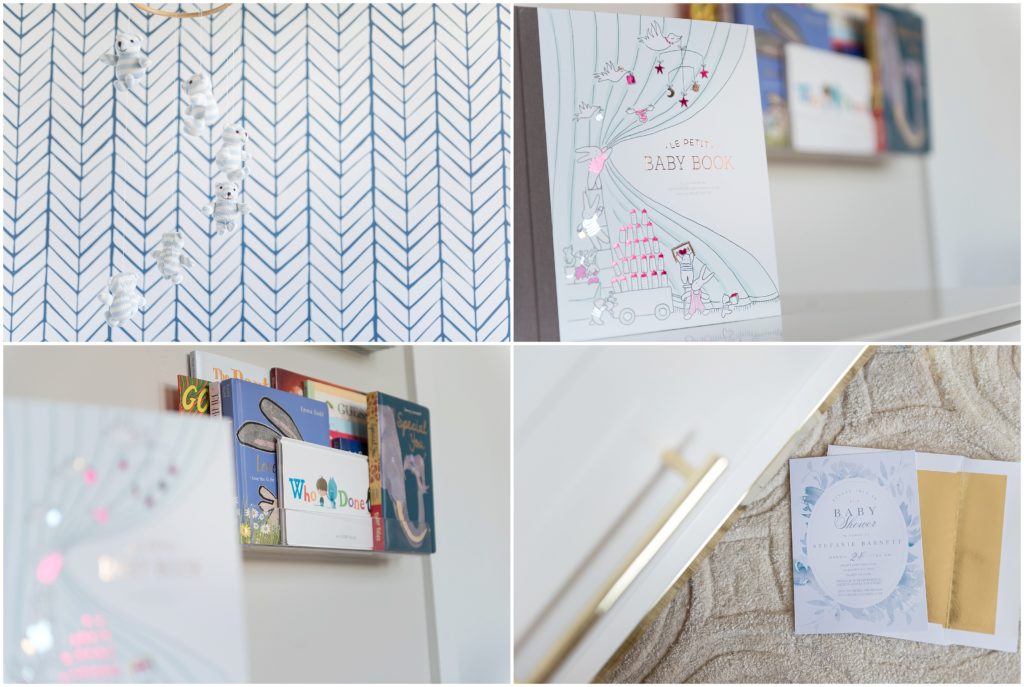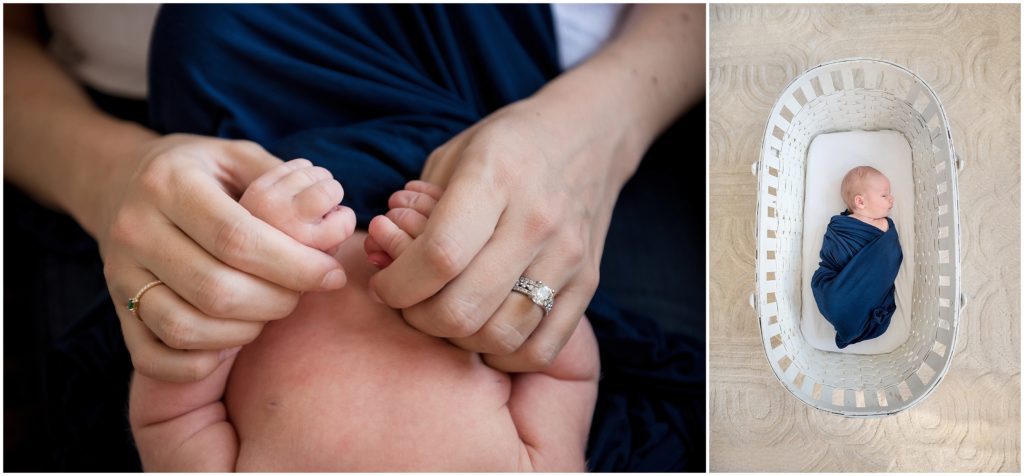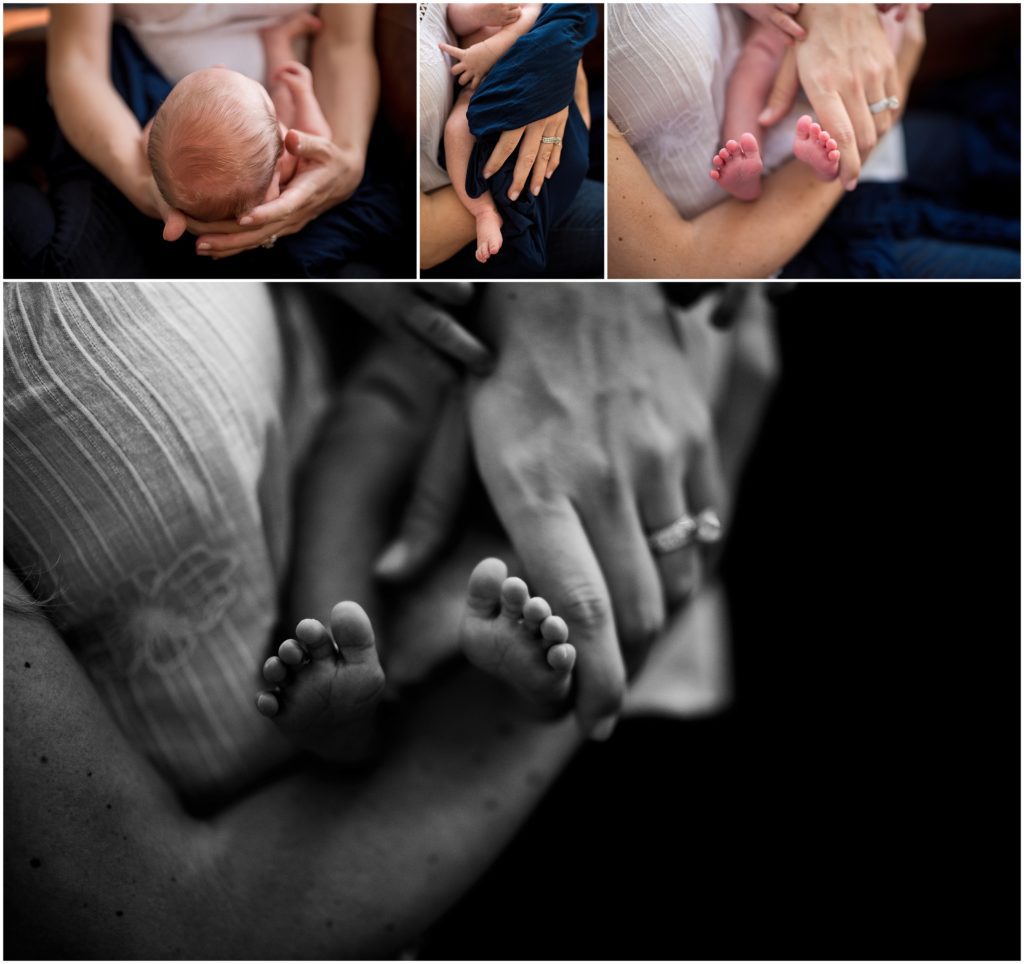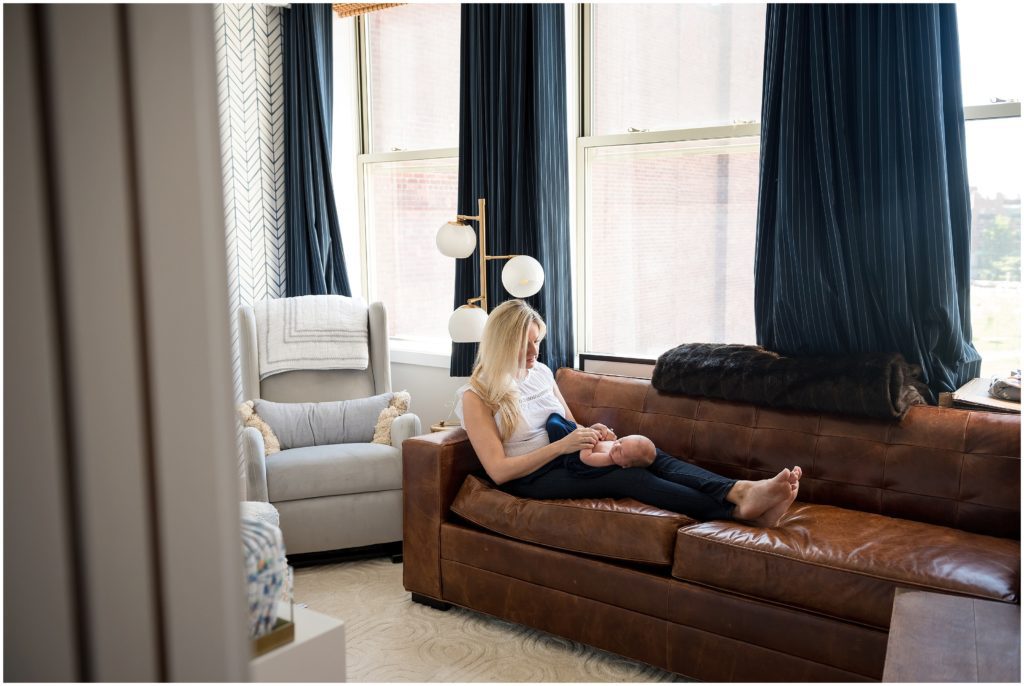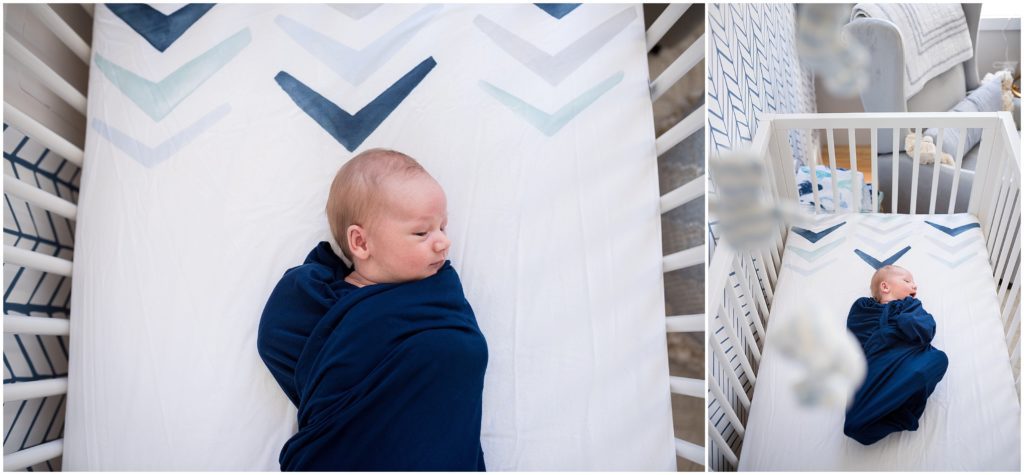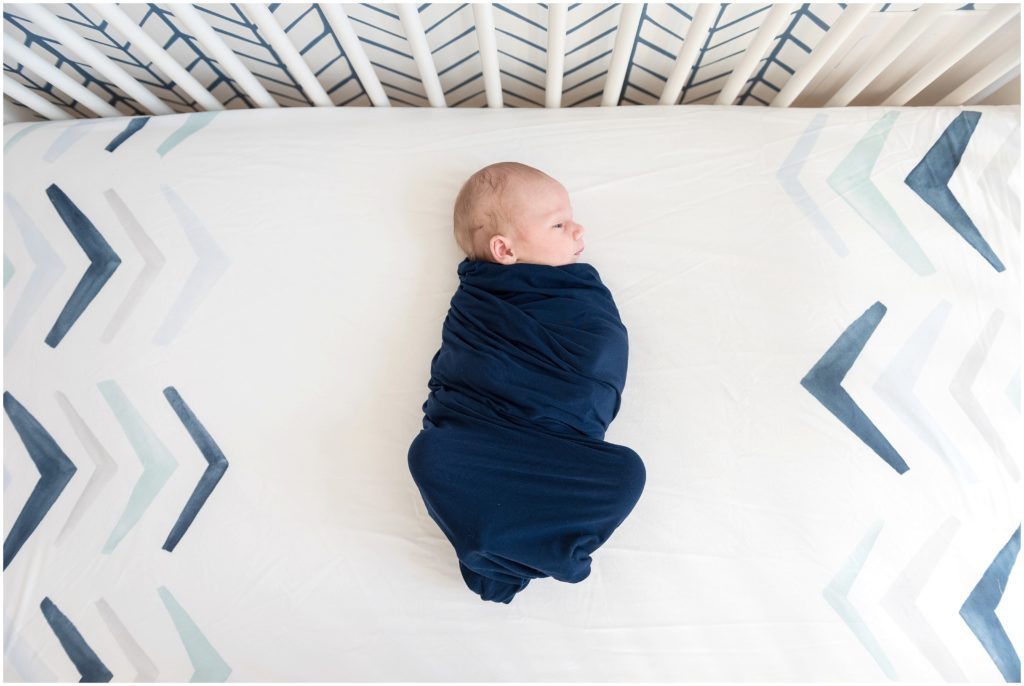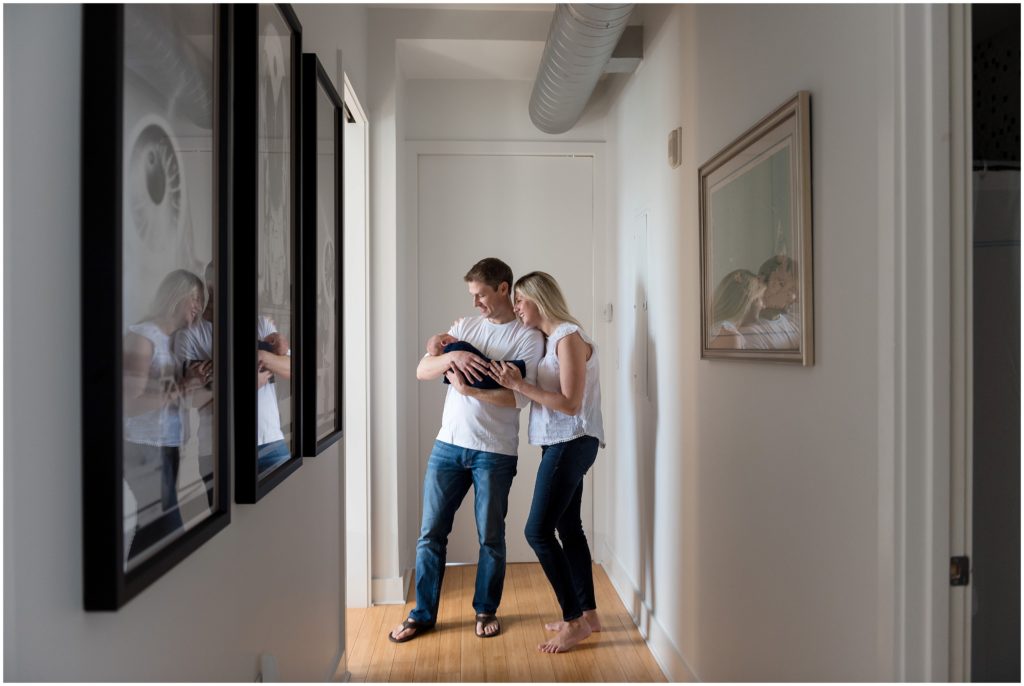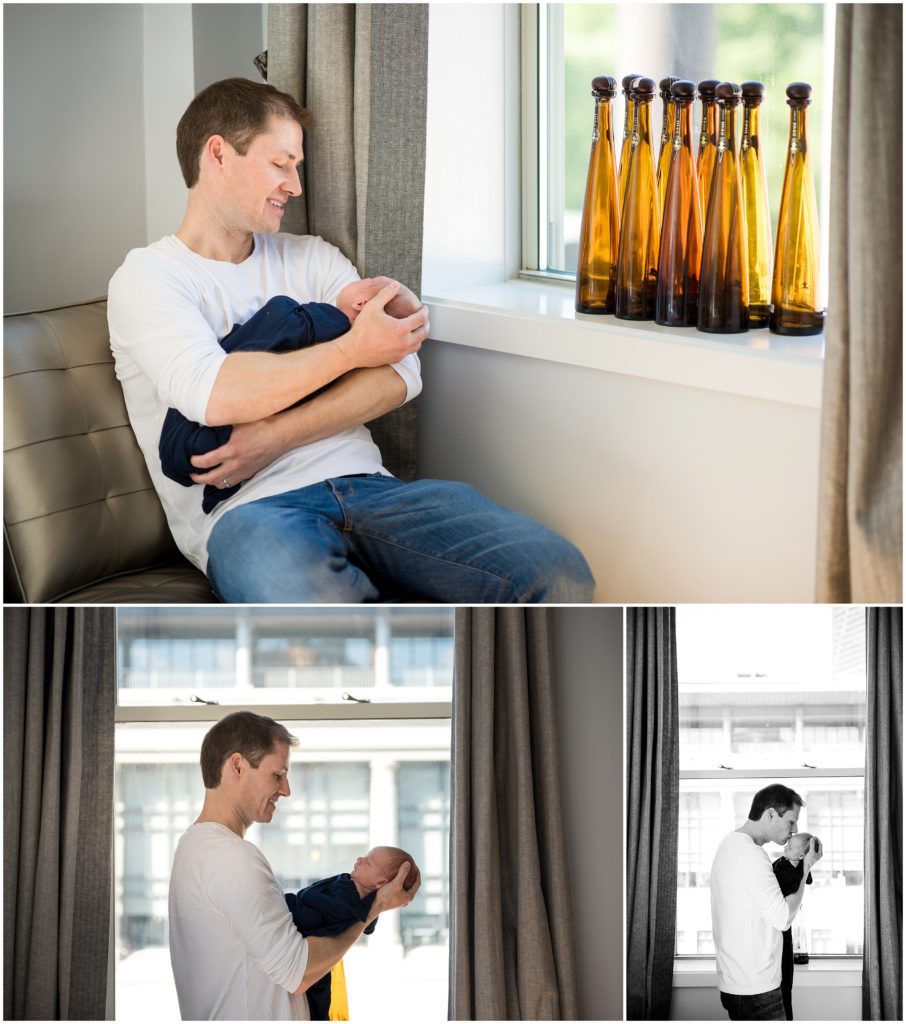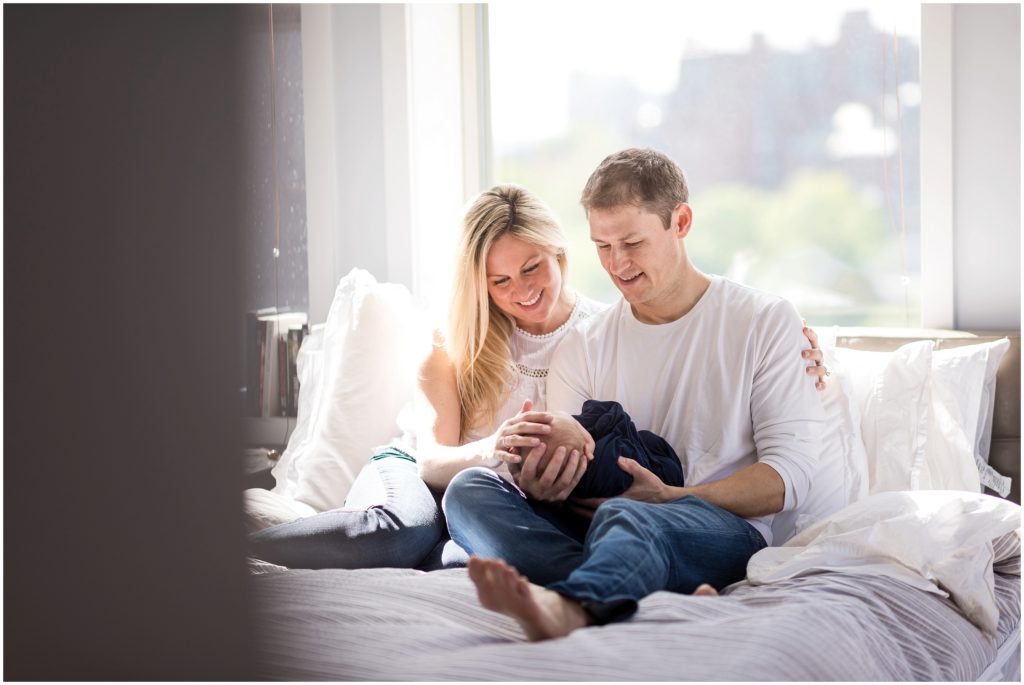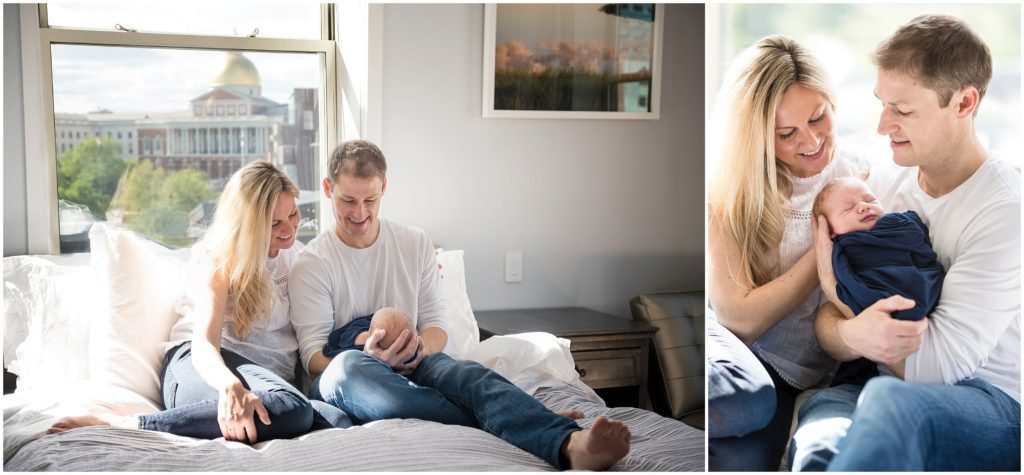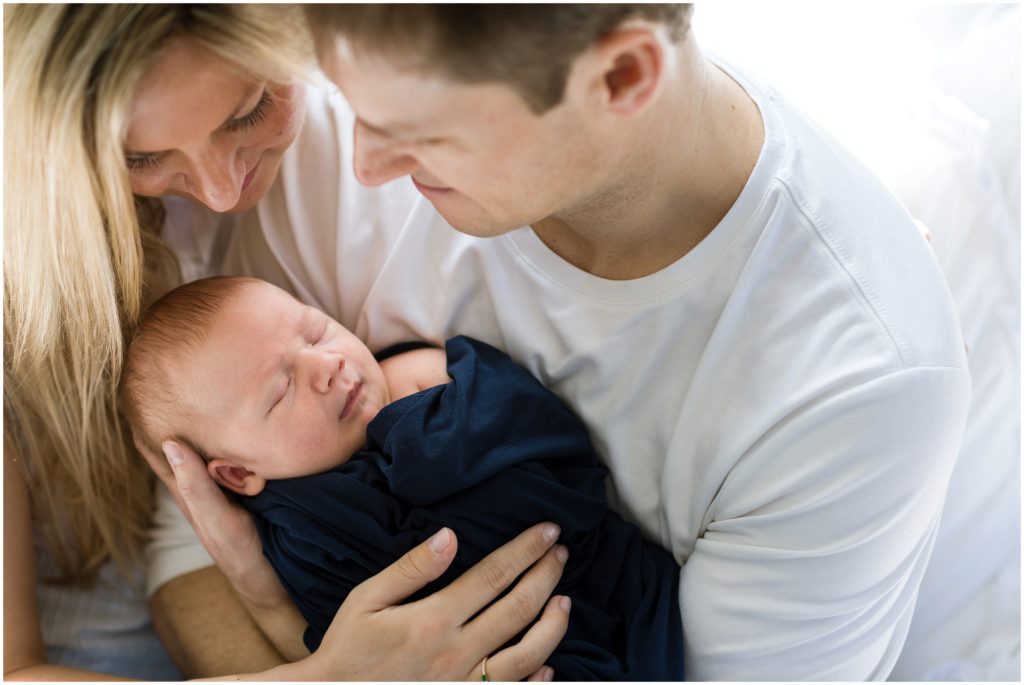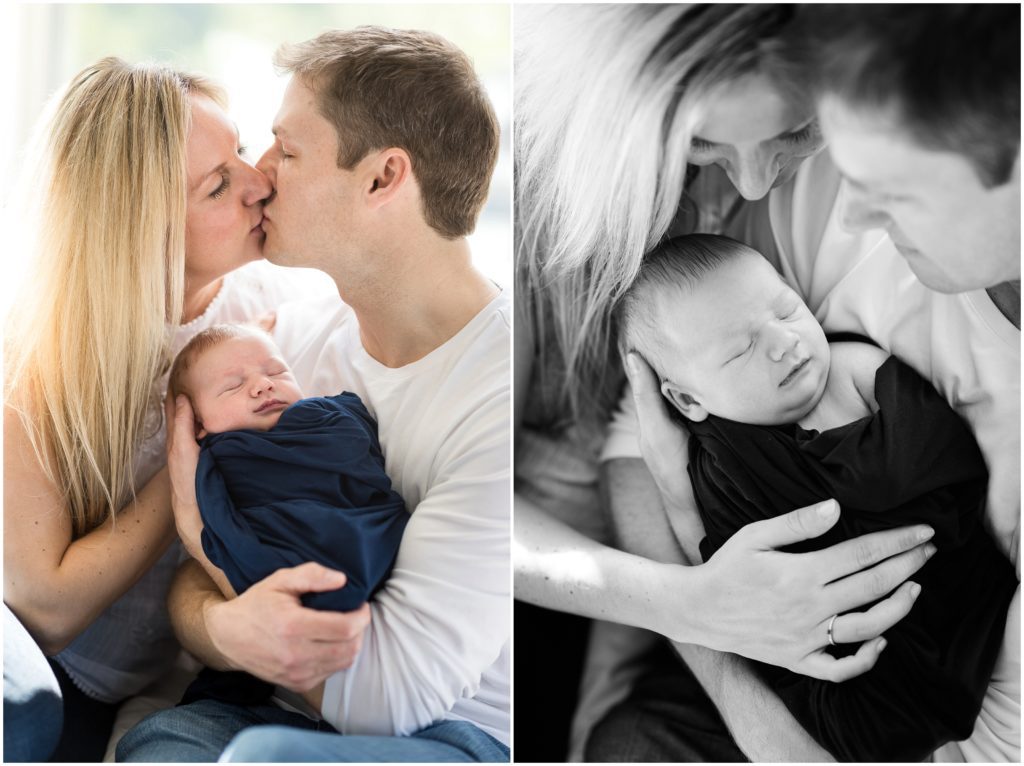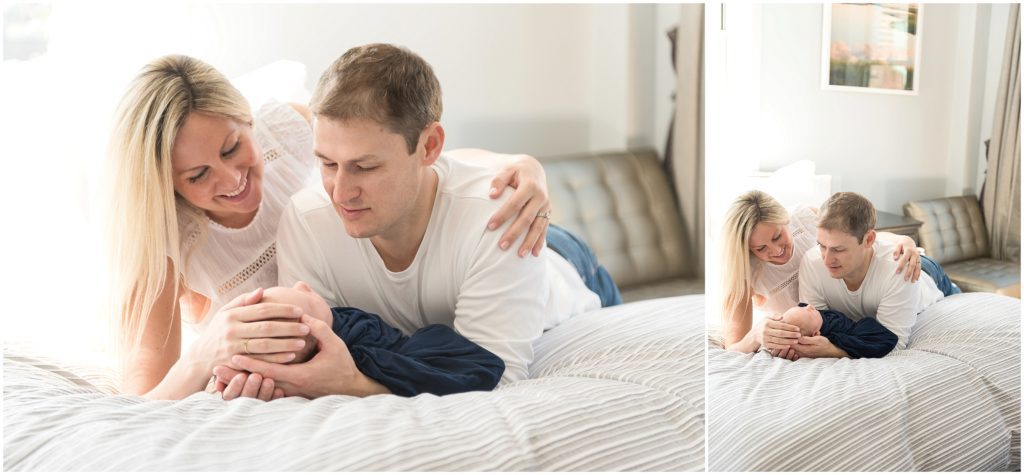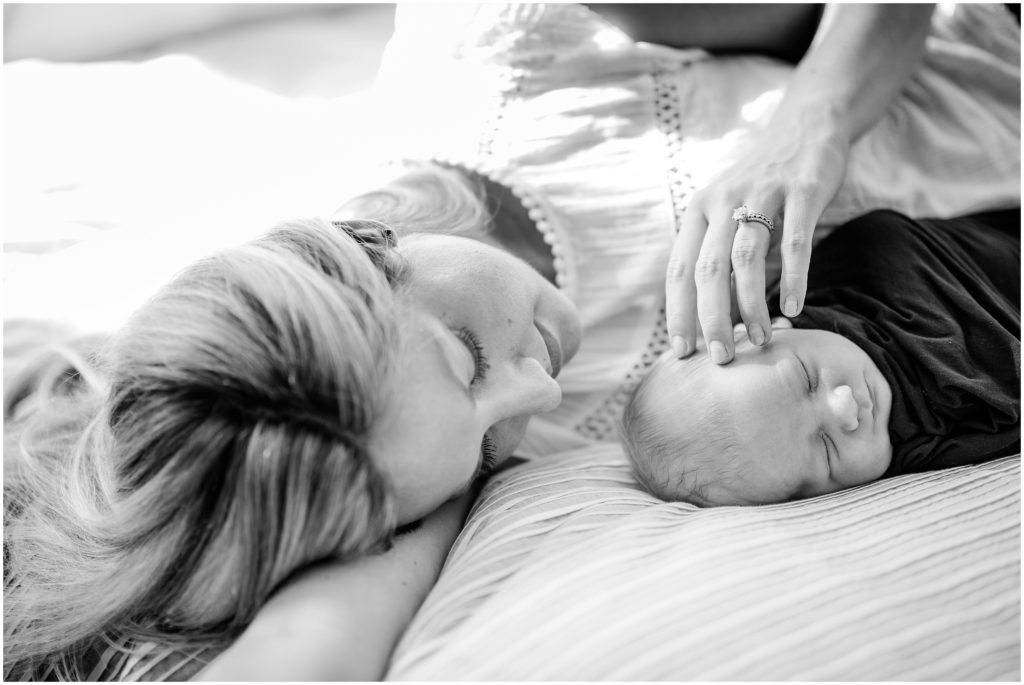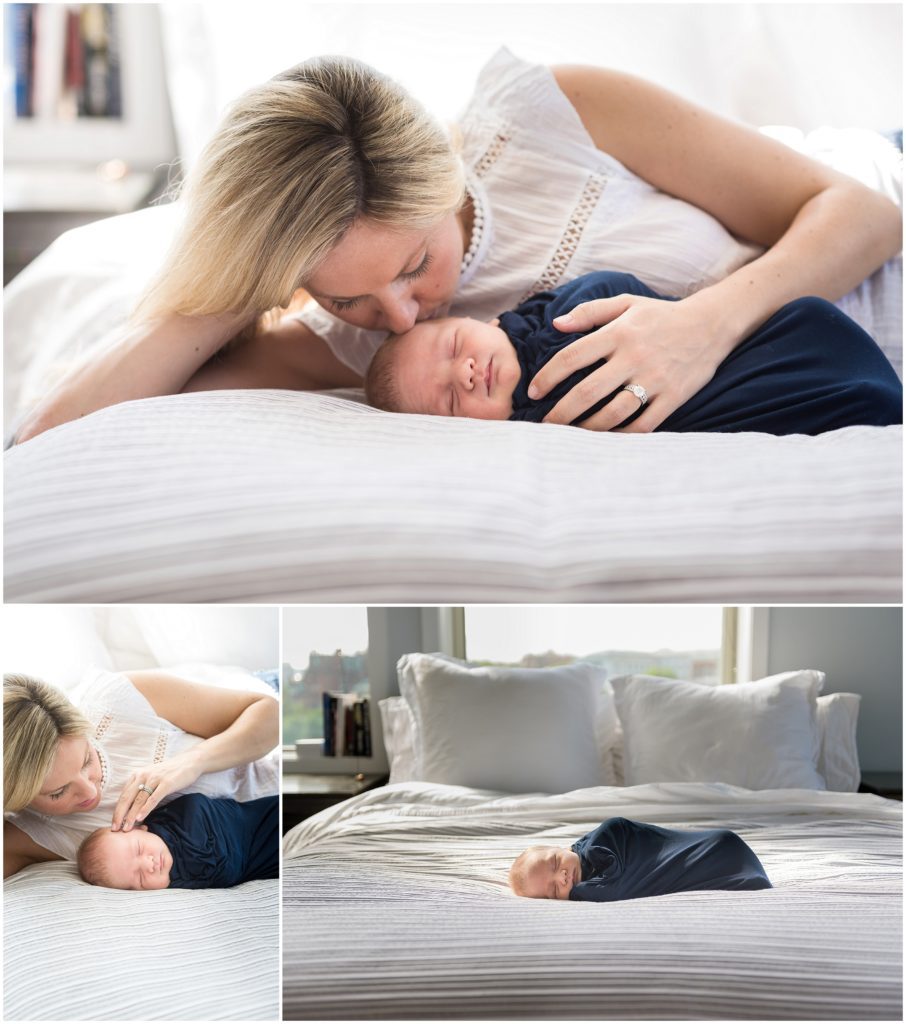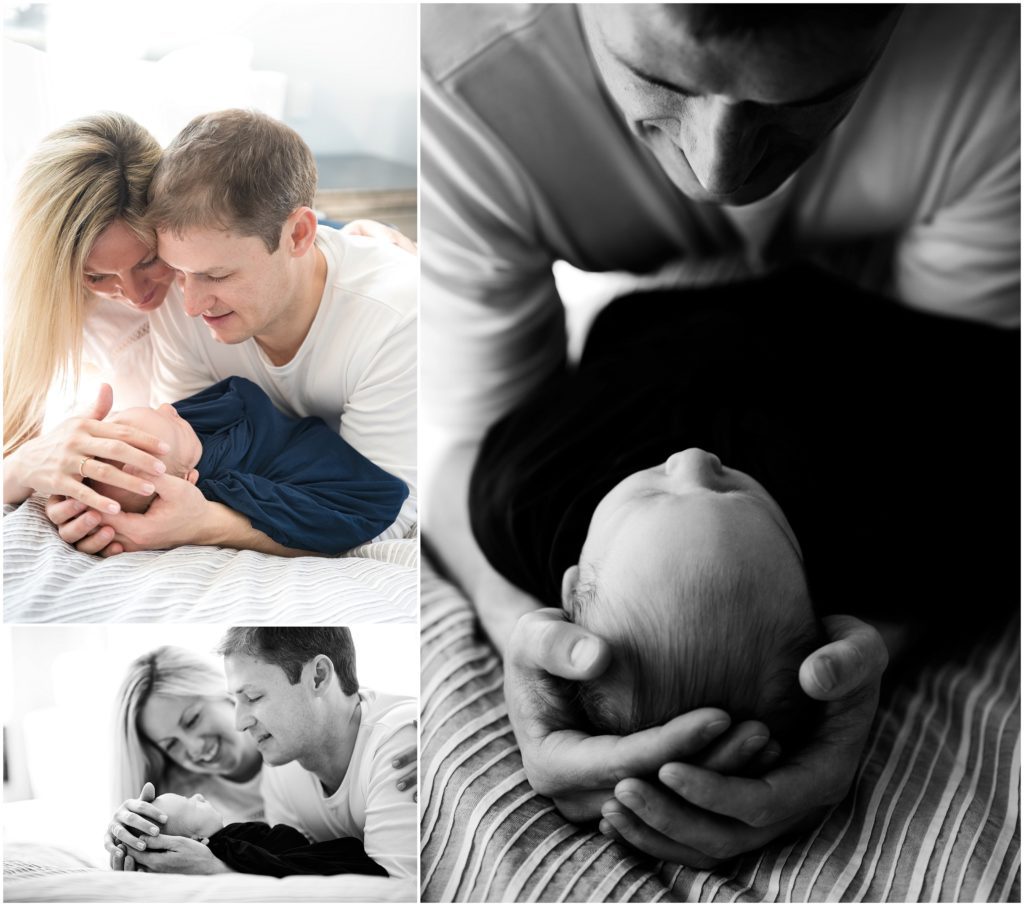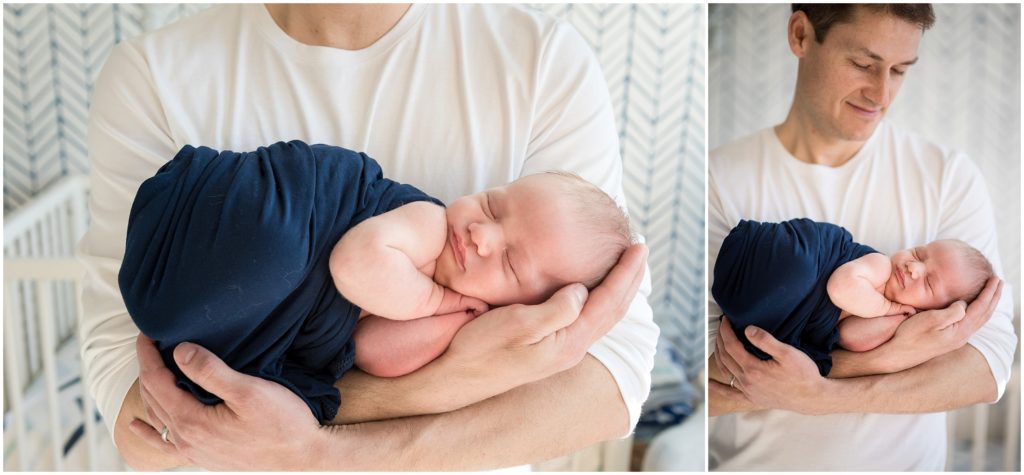 And that's a wrap. Thank you to this wonderful family for being so patient and willing to push through. It's a delicate balance to know when you need to end a session before everyone is too exhausted and overstimulated, while also delivering the quality and variety of work you're known for. I know they will treasure these images for years to come. I cannot wait for their next family session when Baby Barnett gets a bit older.
Family Film
In Spring of 2019 I introduced family films. Baby 1 year package babies are locked in for the duration of their package to receive a film for their sessions. To see his newborn film, please visit my vimeo site and see the below video:
I will eventually also share their maternity session when I get a moment. Please stay tuned.