Lifestyle At Home Newborn Session
This entire session was photographed in a single room. We don't need a lot of space to create several unique looks. I do require good light and trusting parents. This single room at home newborn session came out absolutely stunning. The key to a great session is light. There doesn't have to be a lot of windows in your space, but do know that this will dictate the overall feel of your session. Obviously a room with smaller windows will have a darker and more dramatic lighting than a bright and airy room. Before each session, I request families to send photos of their home to me so that I can plan to use different aspects of your furniture. The colour coordinating of wraps also comes into play here. I send a thorough questionnaire to each of the families so I can get a sense of your aesthetic, as well as what drew you to my work. In this questionnaire, there will be a link to the wraps that I own so that I can supplement what you already have, or we can choose to use what you already have at home. For each session, I choose 1 main wrap to start the session. If the baby is not fussy, we may have an opportunity to change to a second wrap, but as you can see below a single wrap can fill a gallery beautifully. It's not about a fashion show of changing wraps, but rather a focus on the interaction between family. This is what's meaningful to me for an in-home newborn session.
Alexa and Evan
New mom Alexa and new dad Evan welcomed their precious baby girl just a week after their new nursery was complete. The gorgeous work on display is the work of Amanda Reid from Mandarina Studio.
Alexa and I emailed several times before our session. This was to determine a look for the session. She really wanted to feature the newly completed nursery, but also include the family pup Duke. As you can see below, I think it all came together perfectly. Baby girl didn't really sleep during much of the session, but we took the opportunity to do some reading time, feedings and cuddles between cries. My absolute favourite, of course, is the featured outtake image of the session.
See the images we created below.
The Newborn Session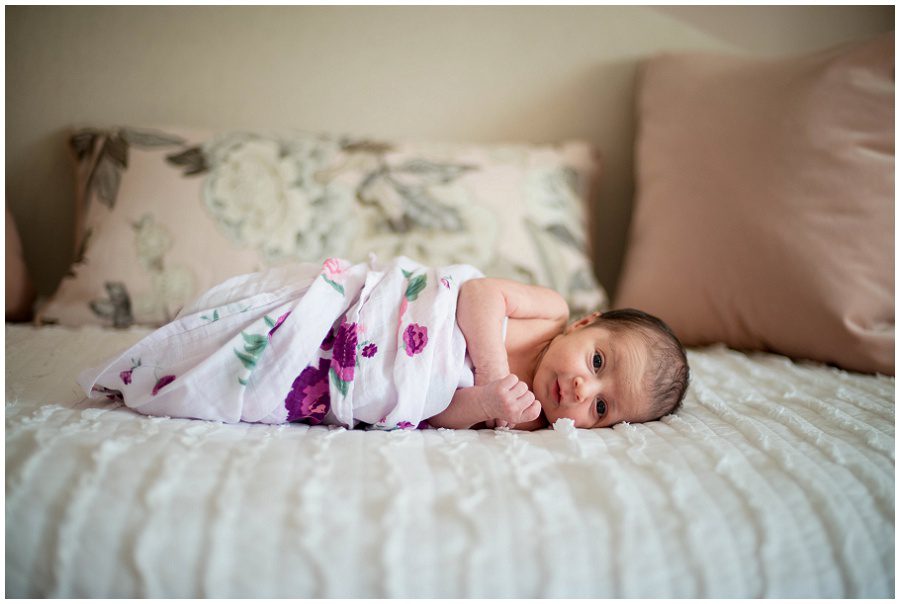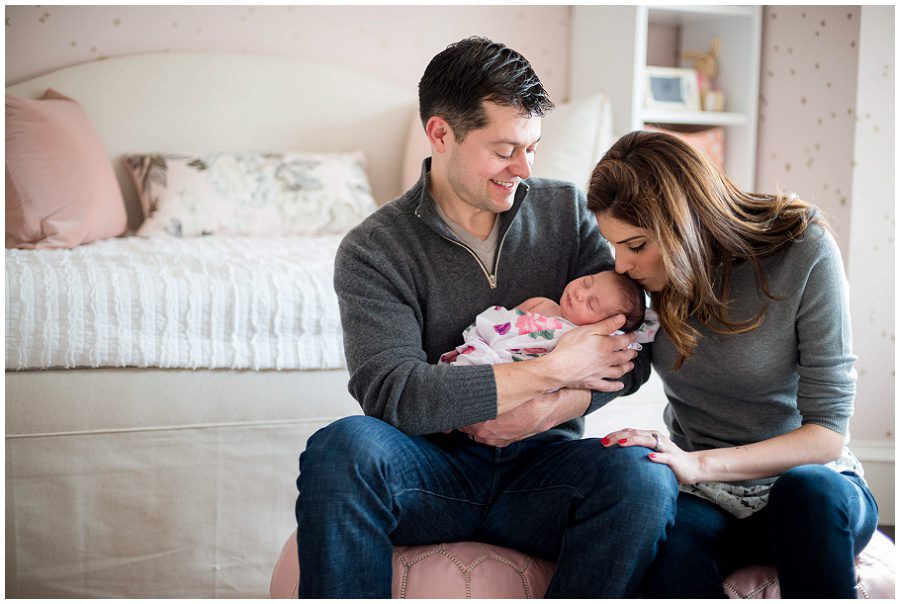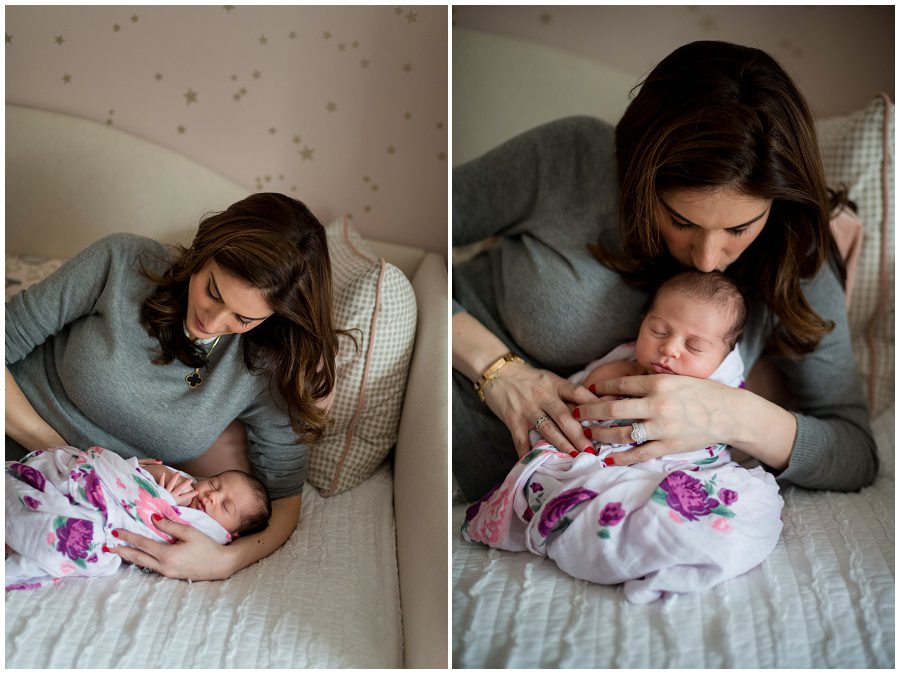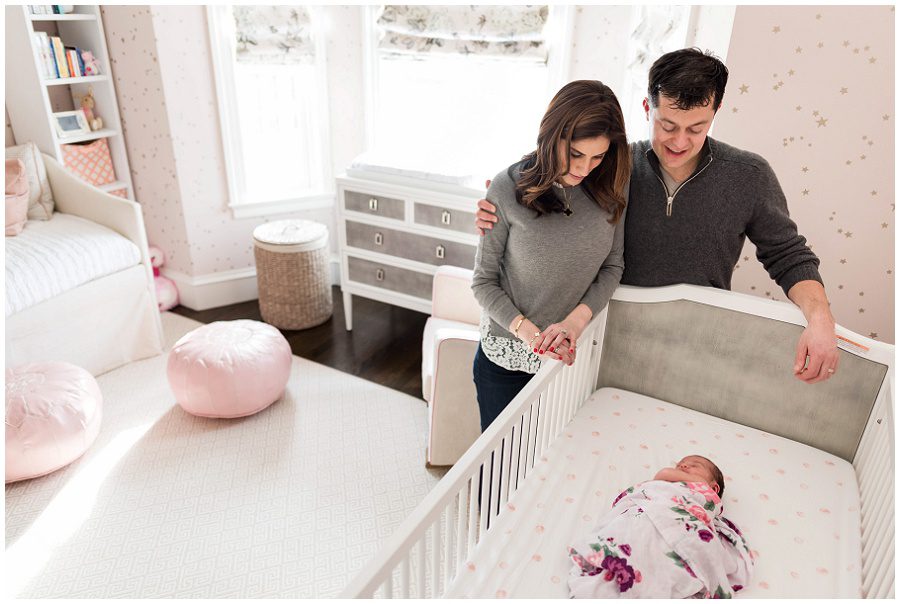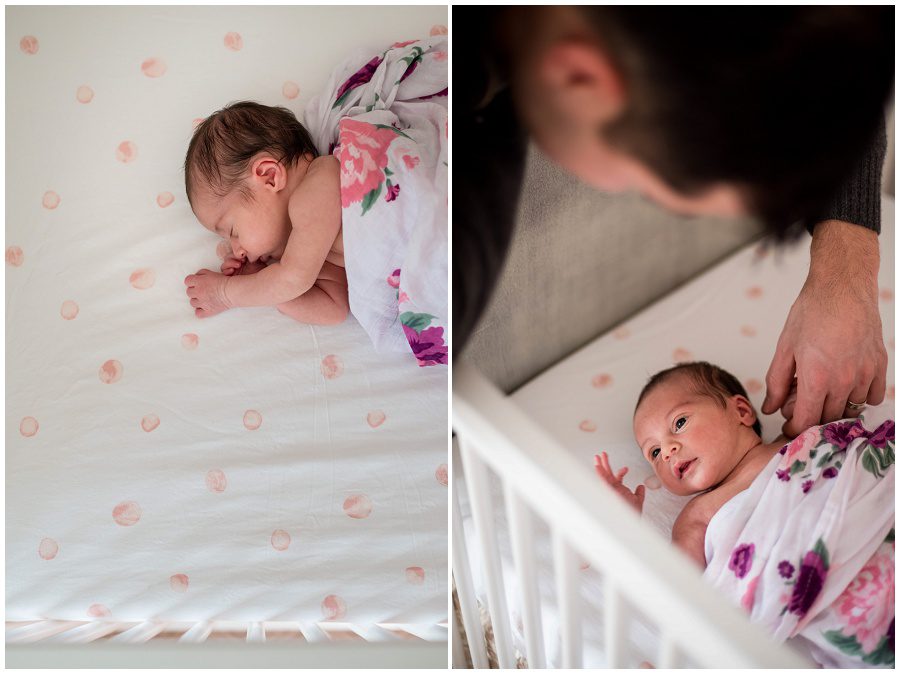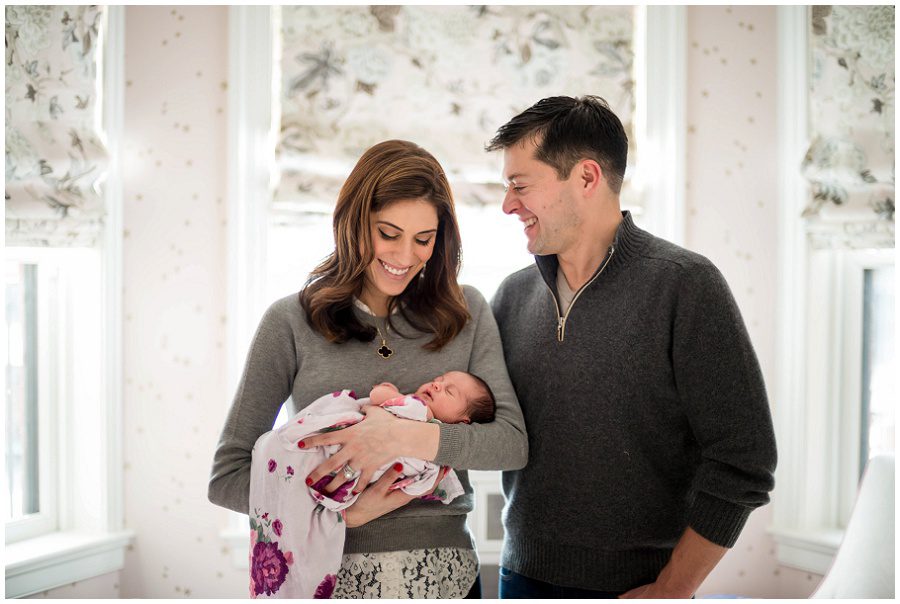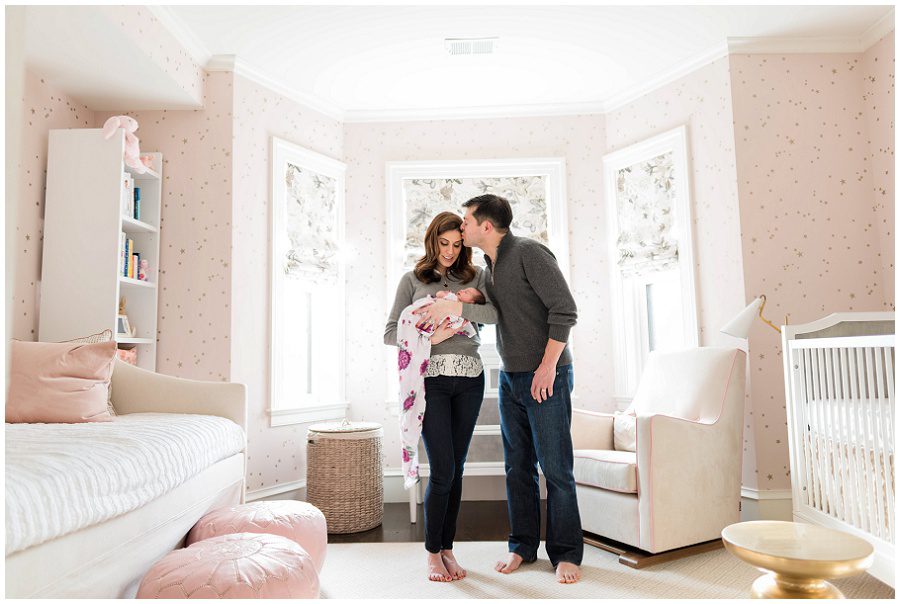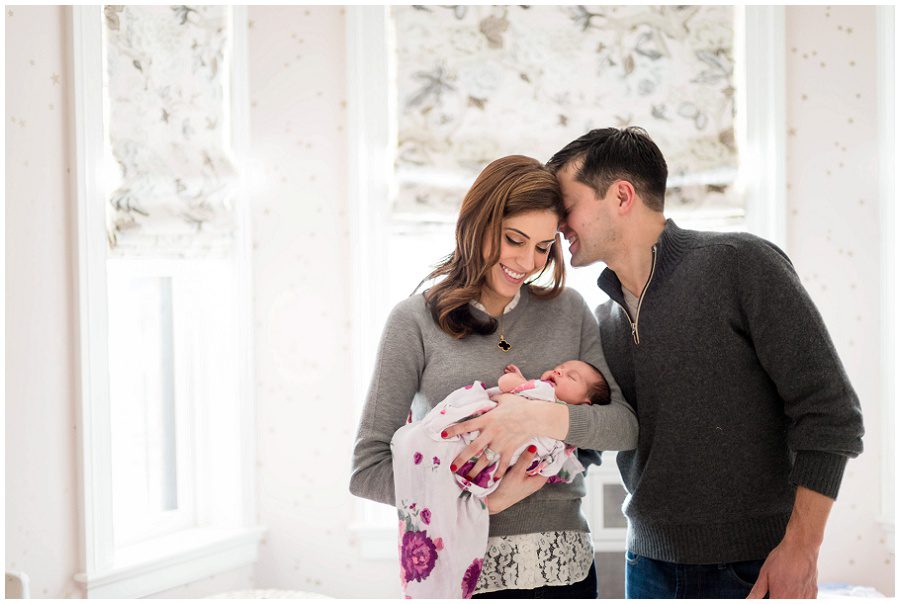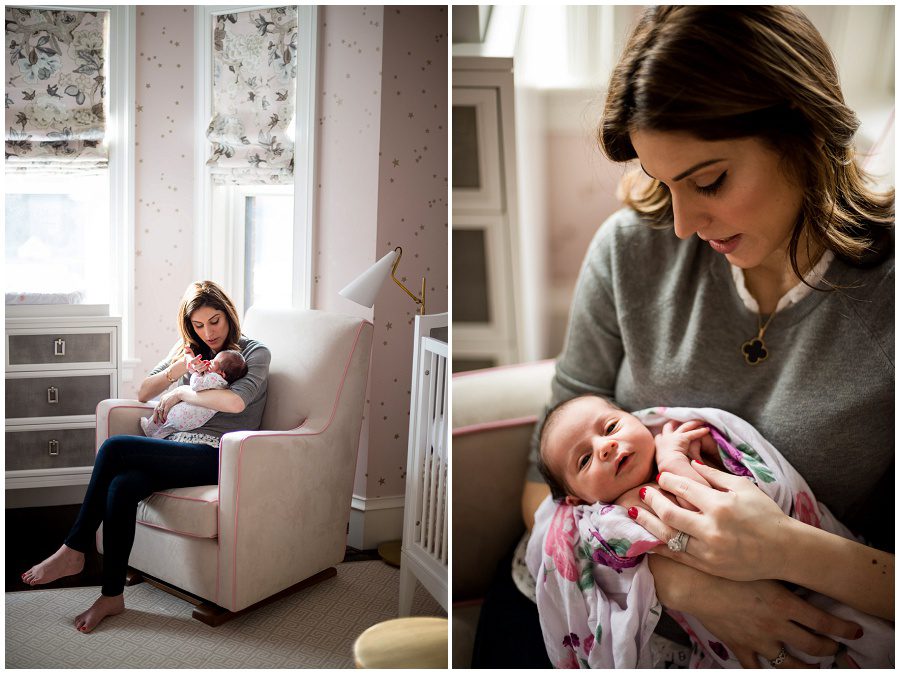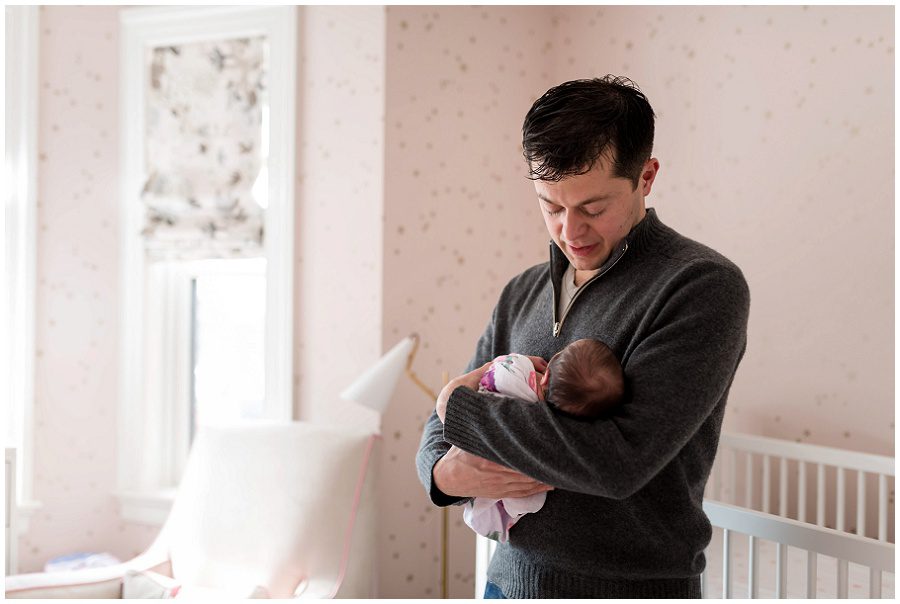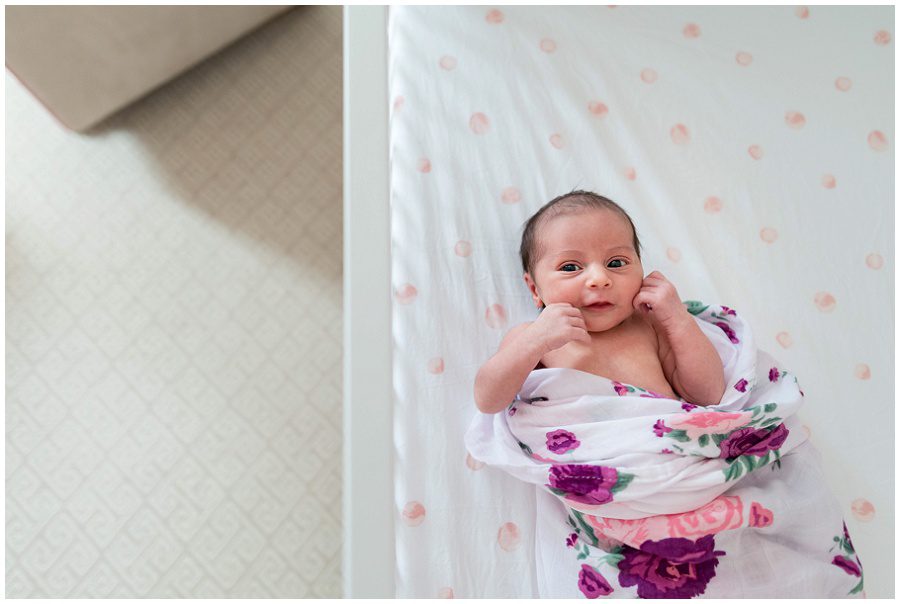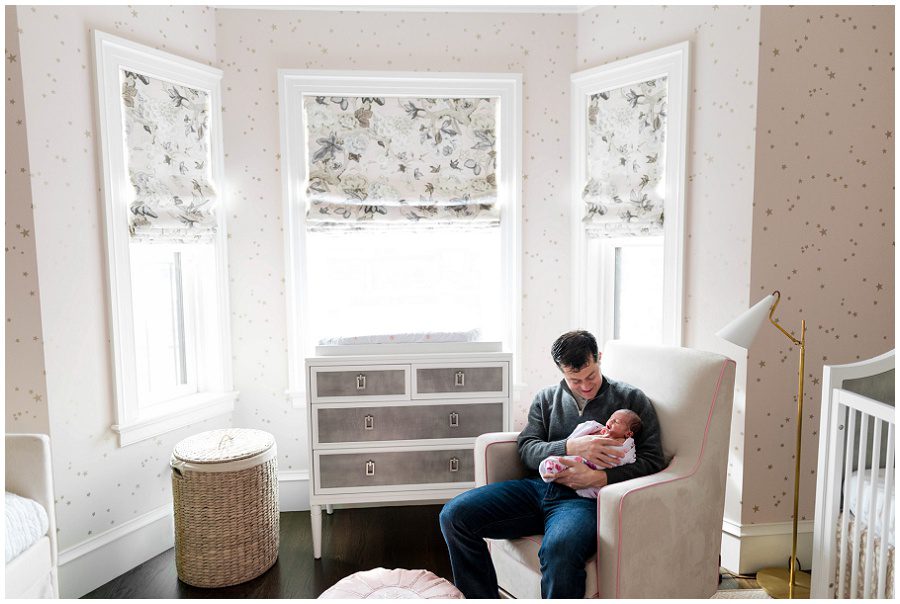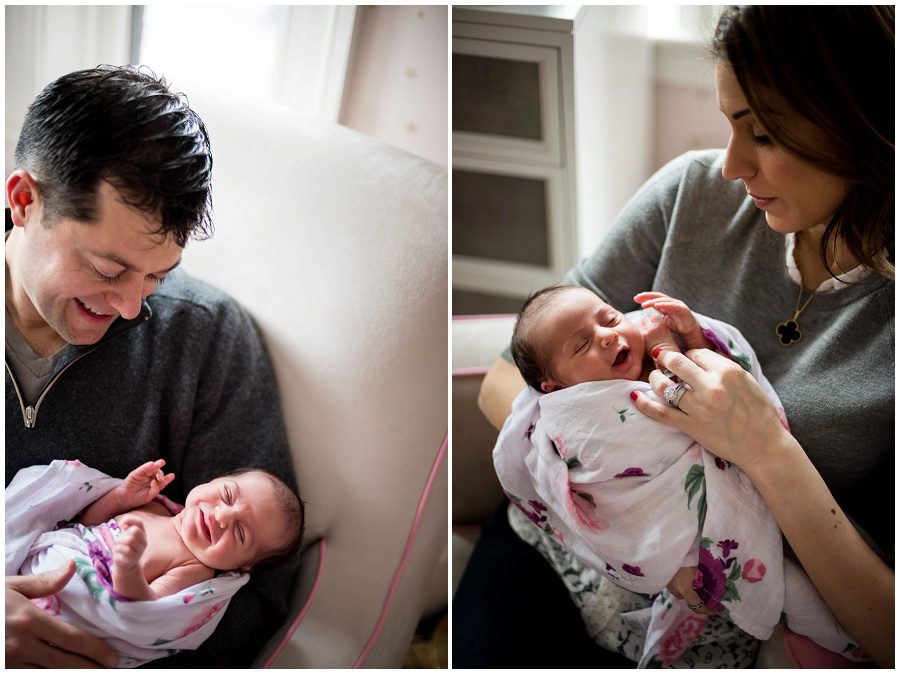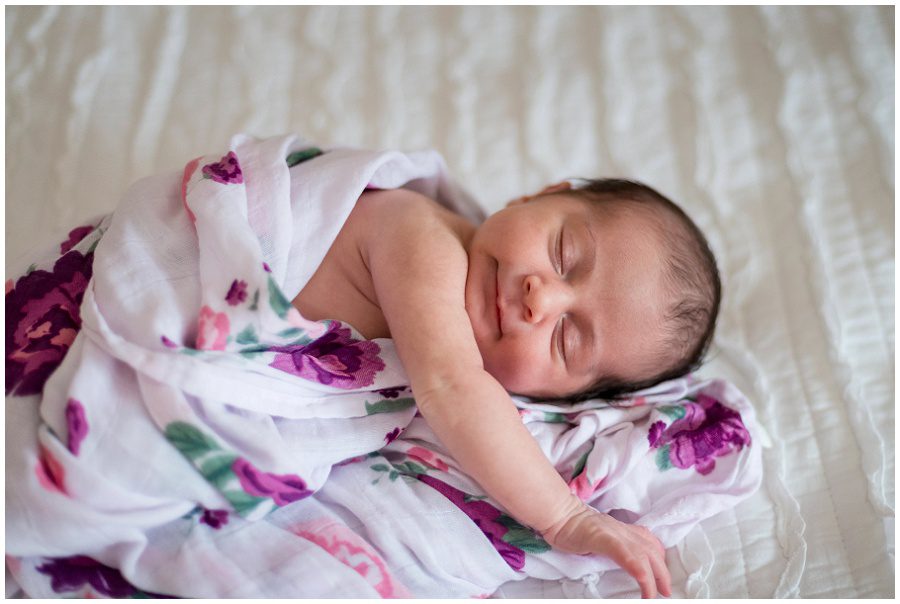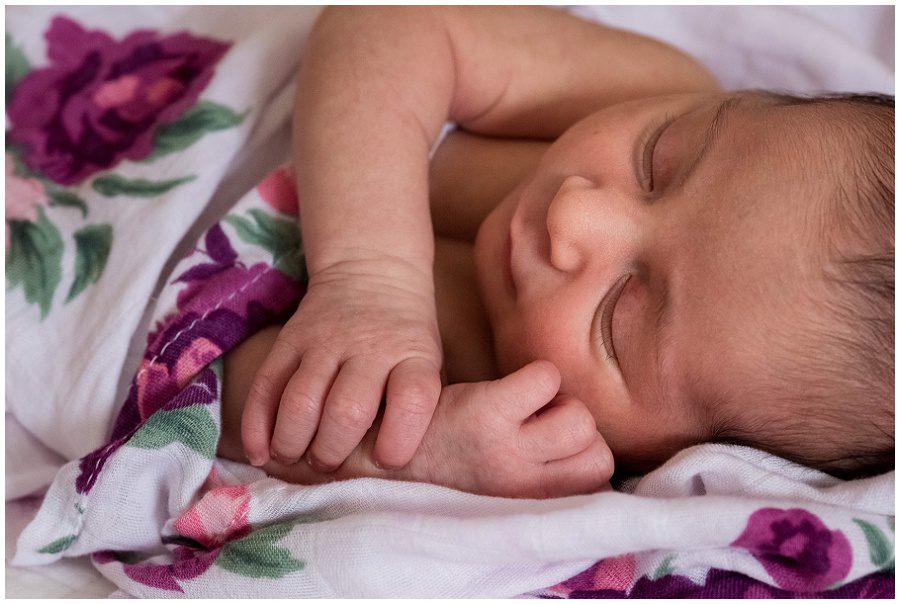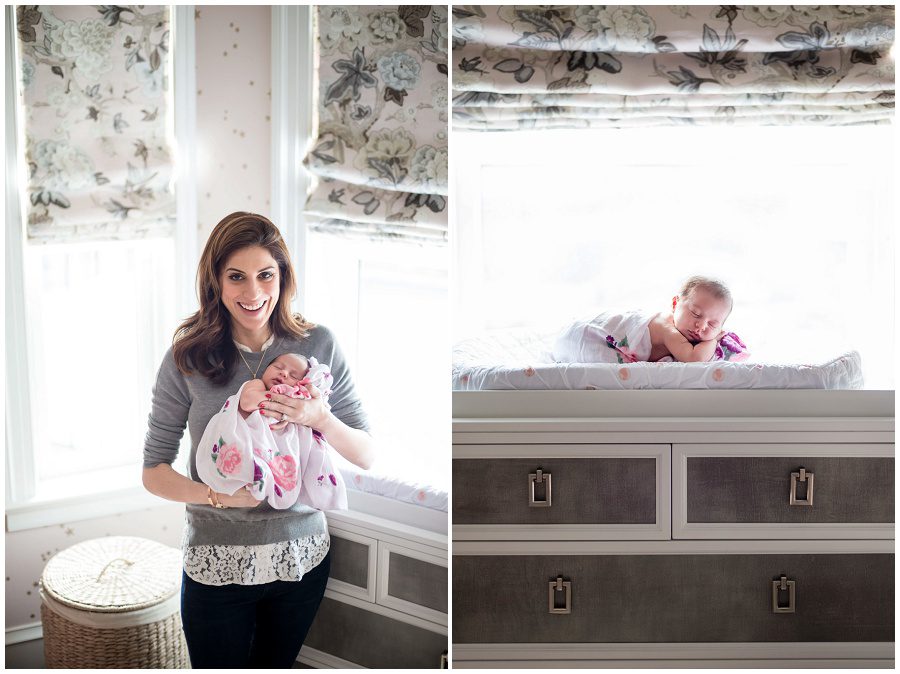 Babies have to be asleep for posed images like the one above for safety. I give a prep tip sheet to create the best environment for a newborn session when you book with me.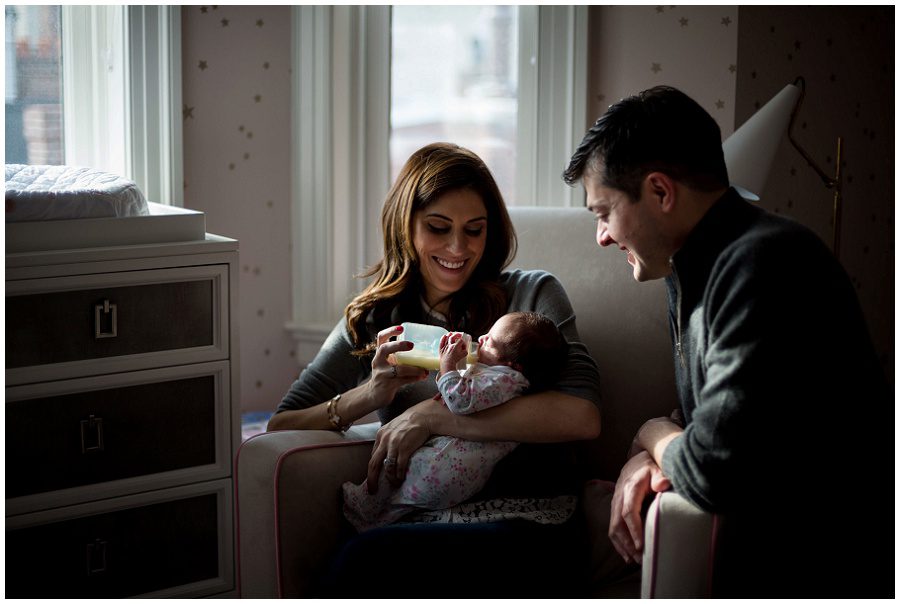 These sessions last about 2.5 hours not because of the adults, but rather to allow for enough time to settle the baby and for feedings. I do not want to ever rush a session and leave if the baby is fussy. Babies run the show. I am just there to observe and capture the moments.
Ready to book your at home lifestyle newborn session? Click on my Contact page to read my FAQ and see pricing.
For additional newborn lifestyle session posts please CLICK HERE