Waiting for the snow
Planning for a winter snow engagement session gets complicated. During winter 2021, the flexibility we have all gotten from working from home in the pandemic has allowed us to try and catch the beautiful snow. For more planning tips for a winter photography session, please see my related blog post How to Prepare for a Winter Photo Session. In there, you'll find lots of planning advice including how to dress for success, things to bring, and things to consider that you might not have considered (such as wind, how falling snow actually looks like in real life compared to Pinterest).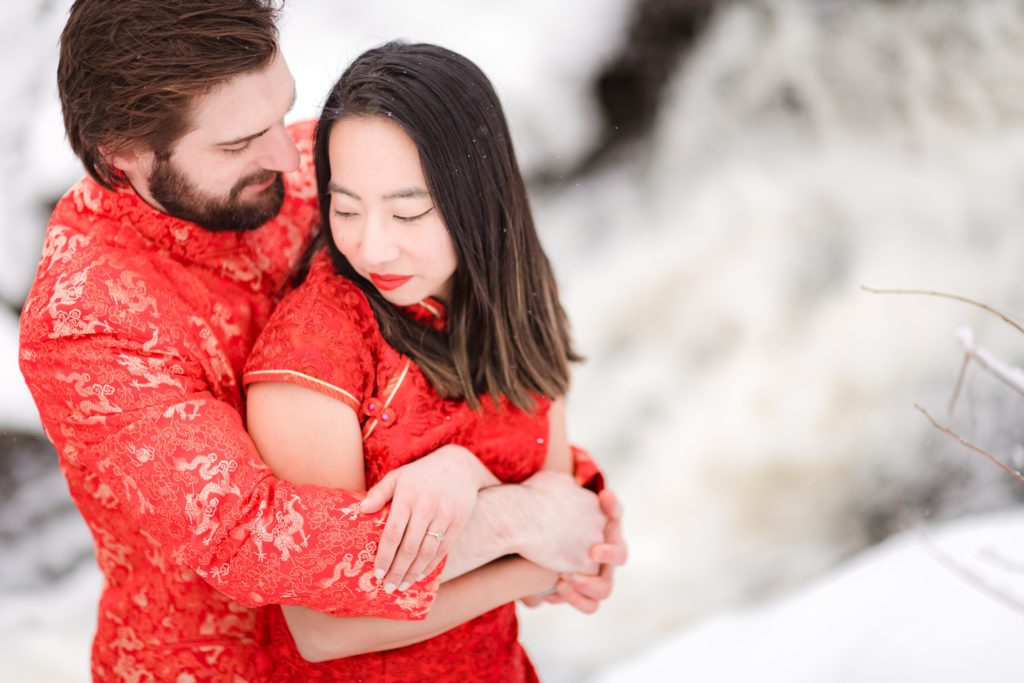 We kept our eye on the weather forecast once outfits were at the ready and rings were resized. I warned them we would likely only get a few days advance notice before a storm hit. Thankfully, we managed to eye a storm that was headed our way and get our ducks in a row. We picked out a location and finalized where to meet and all of the logistics at least 48 hrs in advance. And so began the waiting game.
Since it was a sunrise session, I had to make sure we had enough light. It was overcast (as is typical with snowy days) so we were able to push our start time closer to 8/8:15am instead of true sunrise. We got lucky as the snow was still lightly falling during the first part of our photo session!
Why They Chose me as their Engagement / Wedding Photographer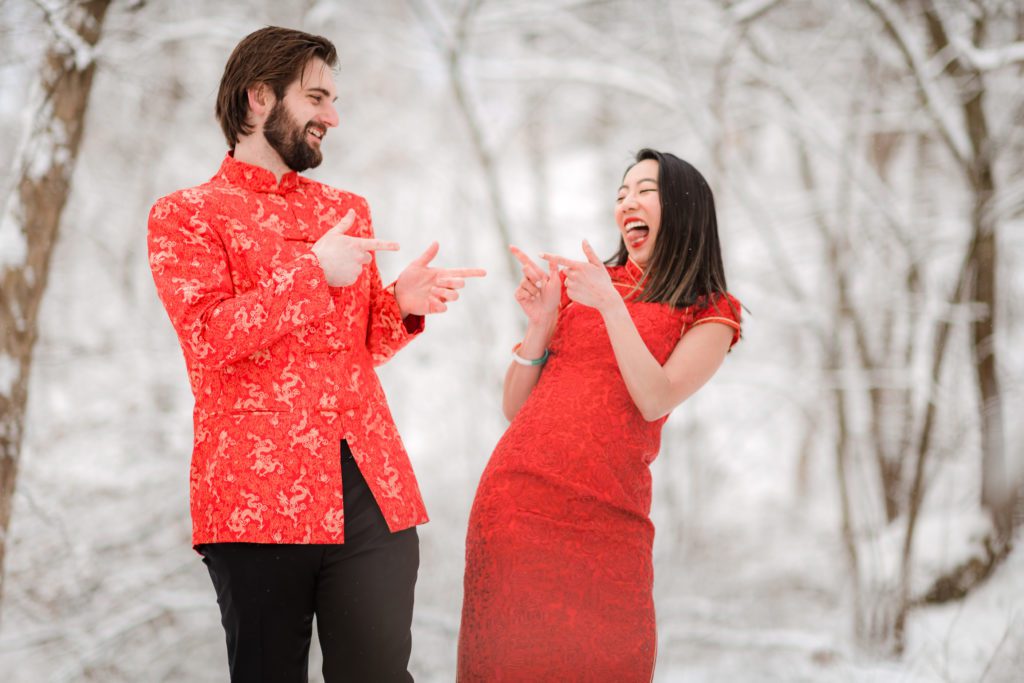 When Daisy first reached out, she was so communicative in what she wanted. From the bride: " The elopement/escapism photos you've taken really caught my eye. This brings me back to the decision between modern or classic. We're definitely open to both, but I love the etherealness you've captured for the escapism photos and by the water. Everyone just looks SO comfortable and happy in their photos and that is something I really value compared to staged/posed photos." She also wanted to make sure she loved the photos in two weeks, but also when she looked back on them in 50 years. I think that's a perfect match for my style if I do say so myself!
Making it their own
I love it when sessions are personalized to each couple!! Daisy ordered a couple of beautiful traditional Chinese outfits (ordered from East Meets Dress) that were scheduled to arrive in the next few weeks from the West Coast. Once those were in, we could start planning the date! We got to talking and I learned about how Will proposed to Daisy and where their first date was. That's when I found out about the super-cool idea that Will had! Their first date was at Roxy's/ A4Cade in Cambridge and when Will knew she was the one pretty soon thereafter (their first date was 8 hours long! Impressive).
The proposal
When it came time to propose, Will reached out to A4Cade and asked them for some coins to make a ring out of. The generous folks down at A4Cade donated a bunch to the cause! When Daisy arrived at their new home they had bought together, she noticed cups of the A4CADE coins, and a set up of notes, art and T-shirts. Daisy: "I turned around to ask Will again and he was on one knee with a ring that was made from the A4CADE coins asking me to marry him. It was extremely sweet and personal and what I've hoped for".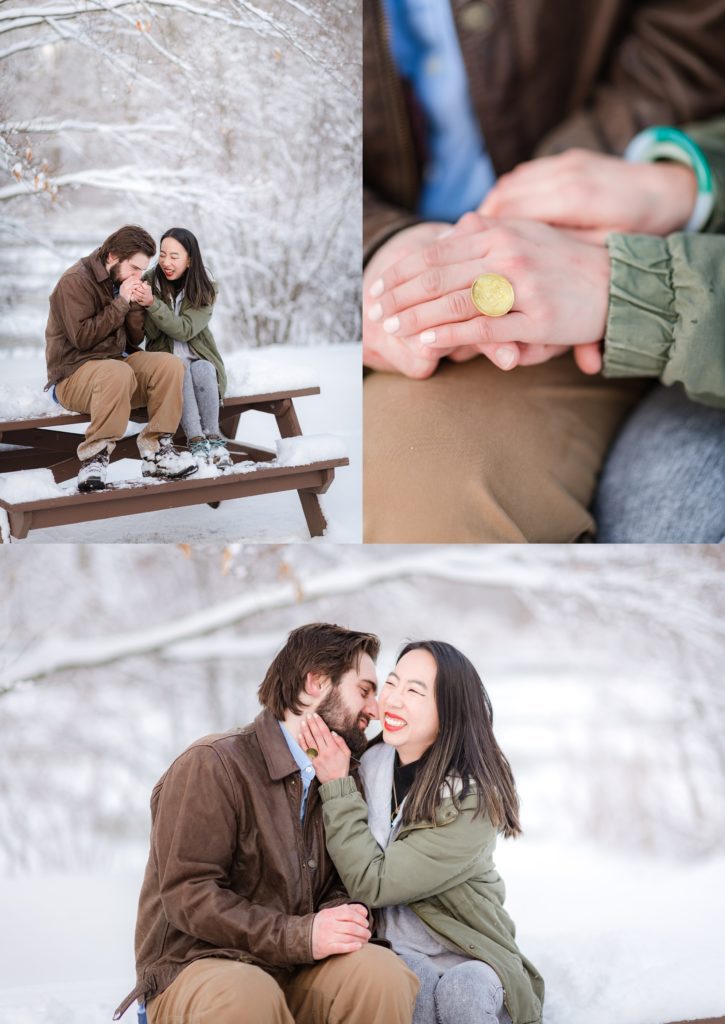 After this story, we knew we had to incorporate that awesome ring and even worked in their first date outfits into the second half of the photo shoot! This is what I mean when I tell couples, the engagement session should be about YOU and what YOU love. It's never about me. I love to capture your love, your energy, and sentimental aspects of your relationship. The location we chose had water, nature and was only an 8 minute drive from their home. It's hard to find 'escapism' in Waltham, but I think it was just the perfect amount of nature just a hop, skip, and a jump from their home.
Photos from the winter snow engagement
I guess it's time for me to share the images that we were able to capture during our time together. I have to point out how incredibly BRAVE this former Floridian is for making these photos happen. She never complained ONCE about the cold and they rocked it. I will not sugar coat it, in order for there to be snow, it has to be freezing temperatures. Winter snow engagements are not for the feint of heart, but they are oh-so worth it.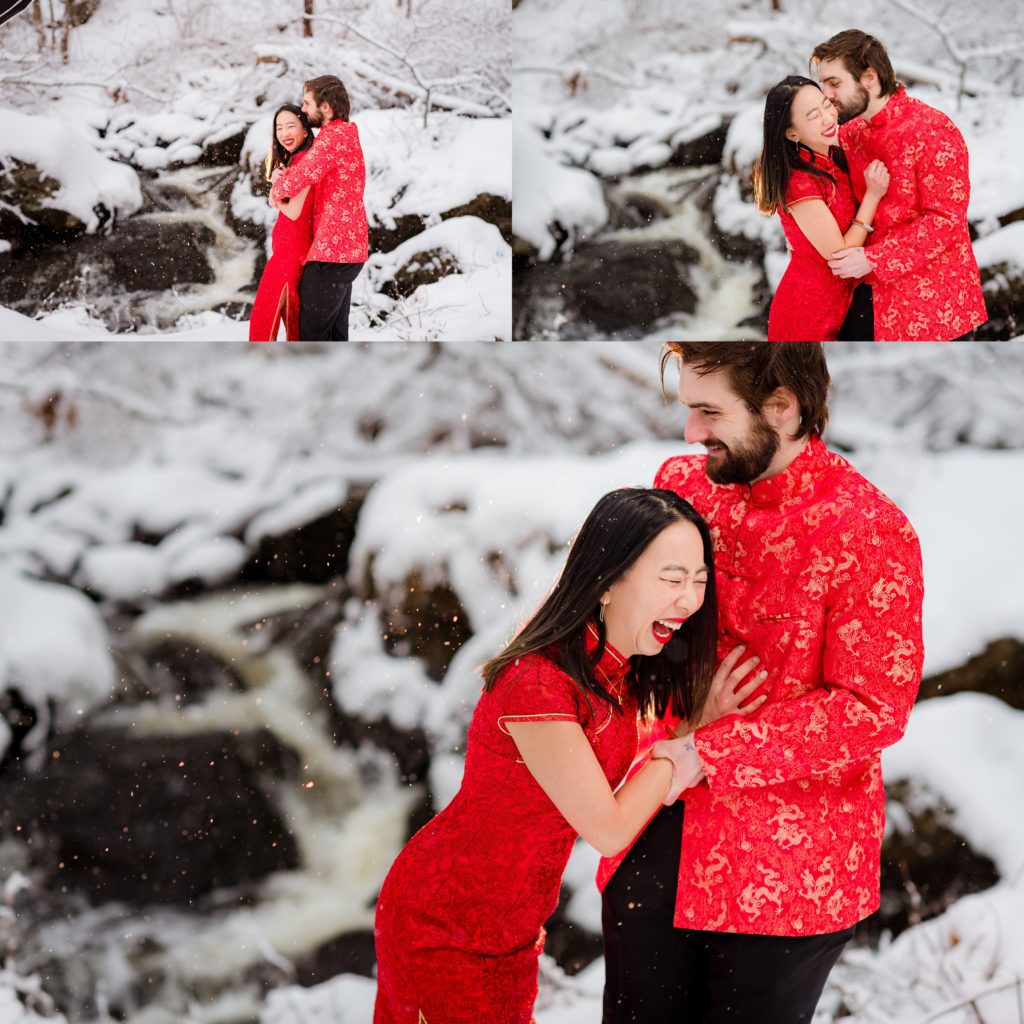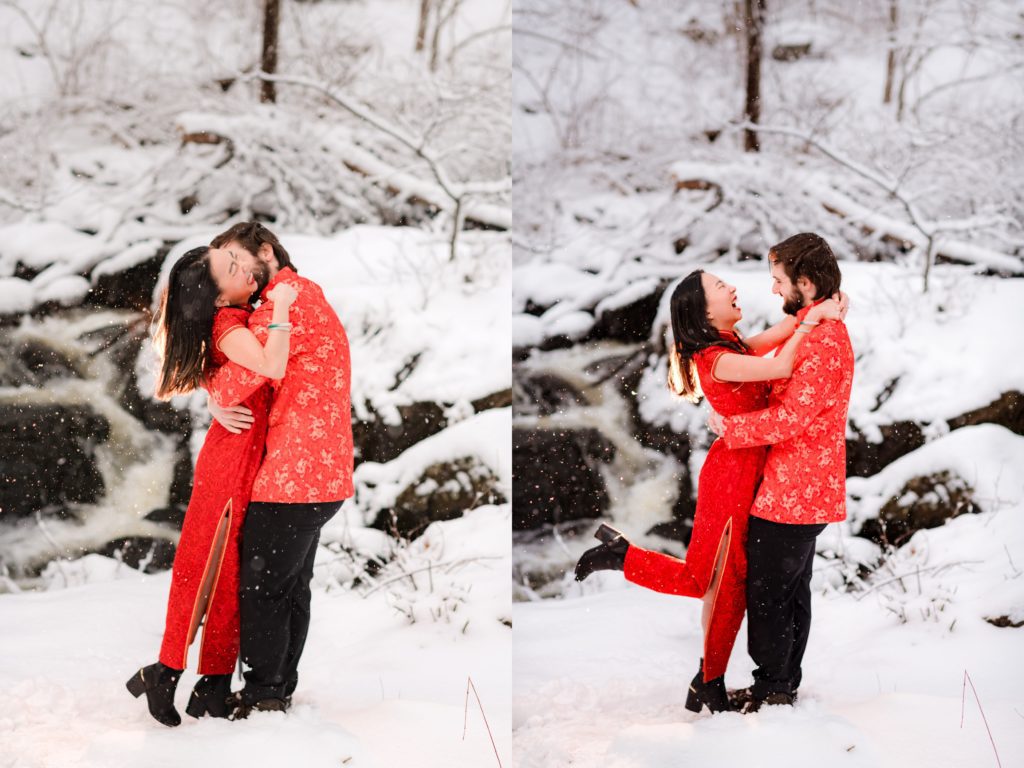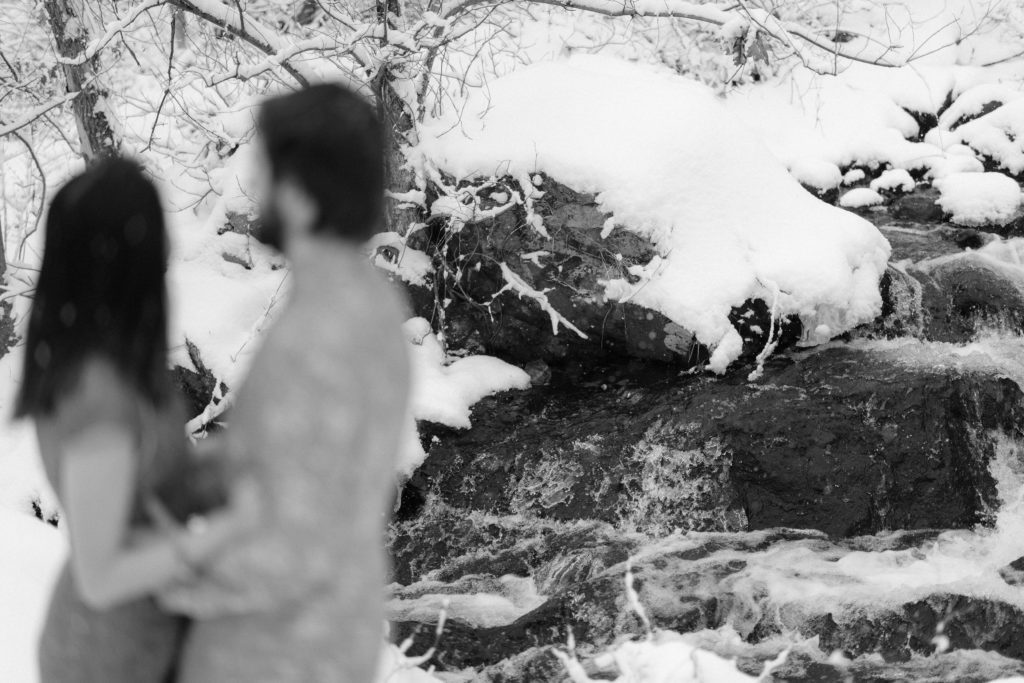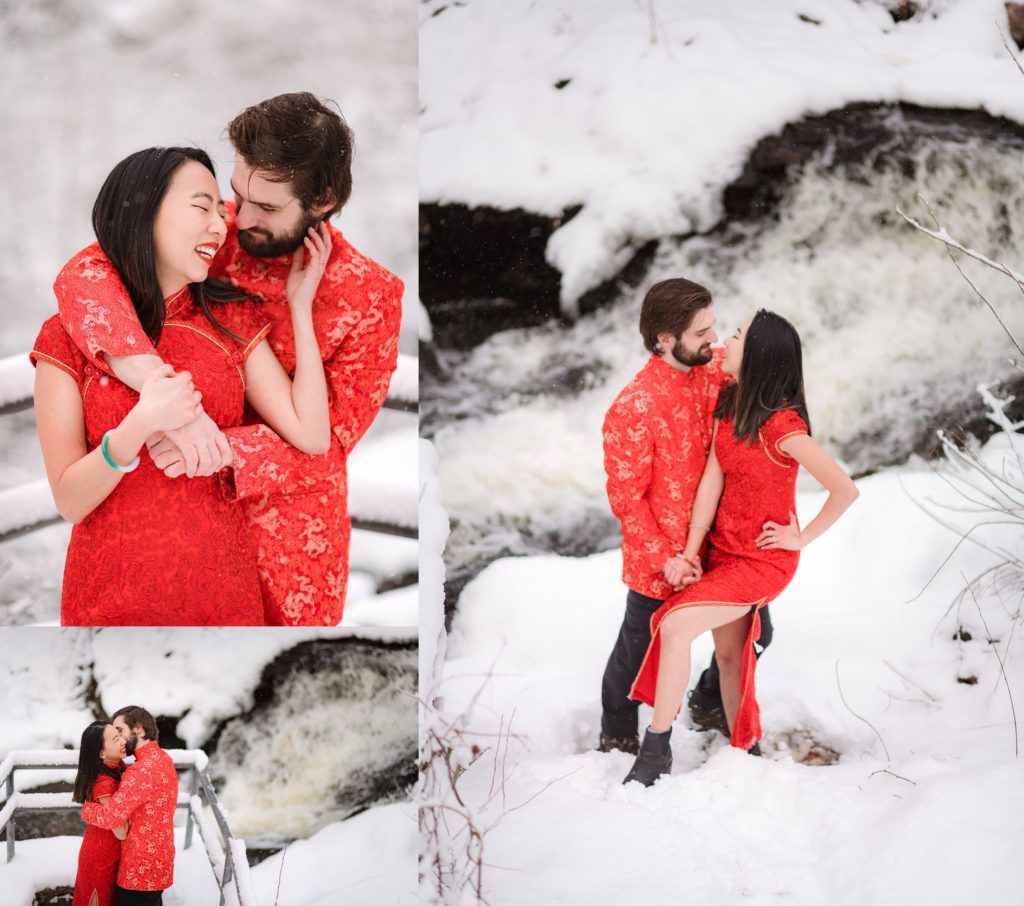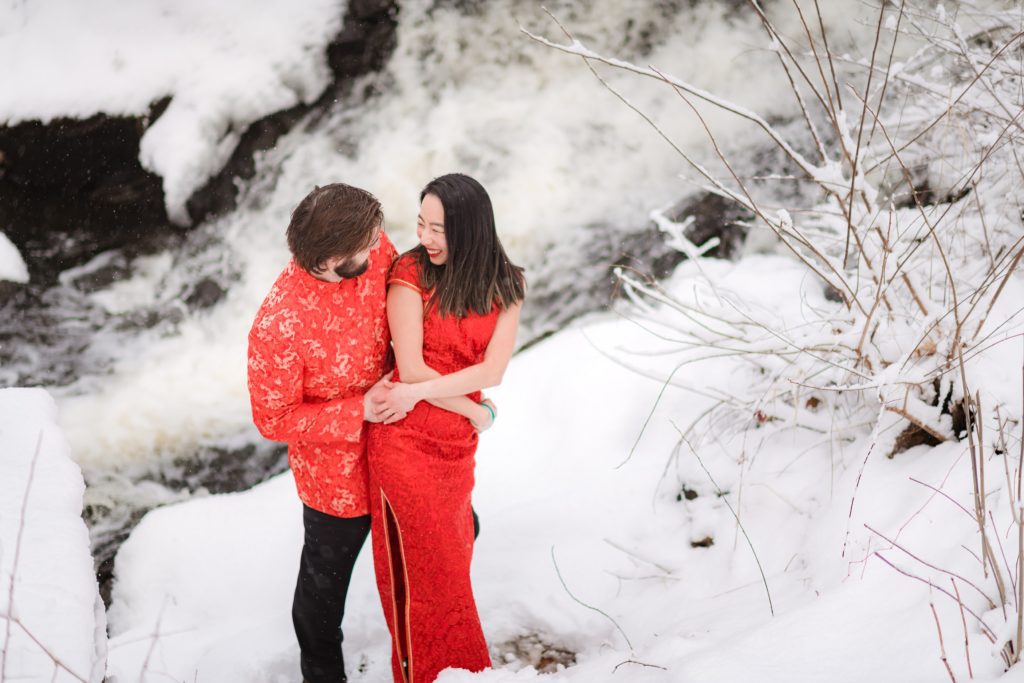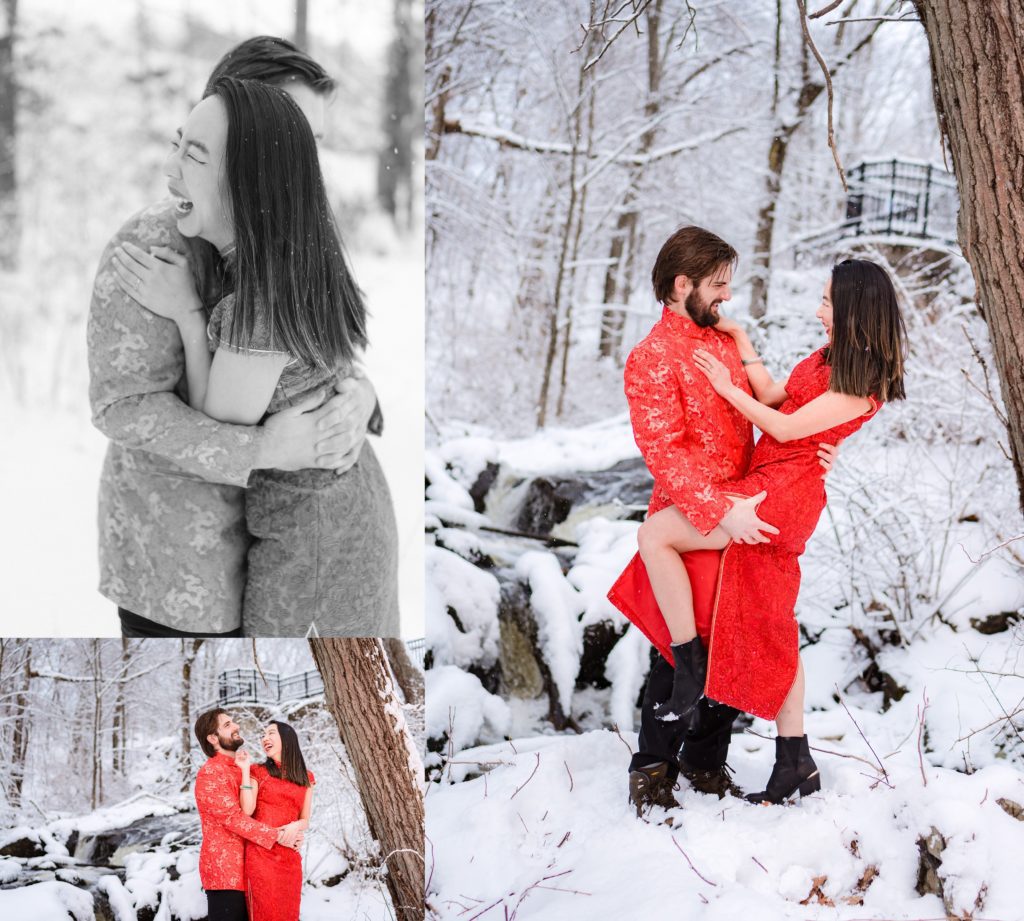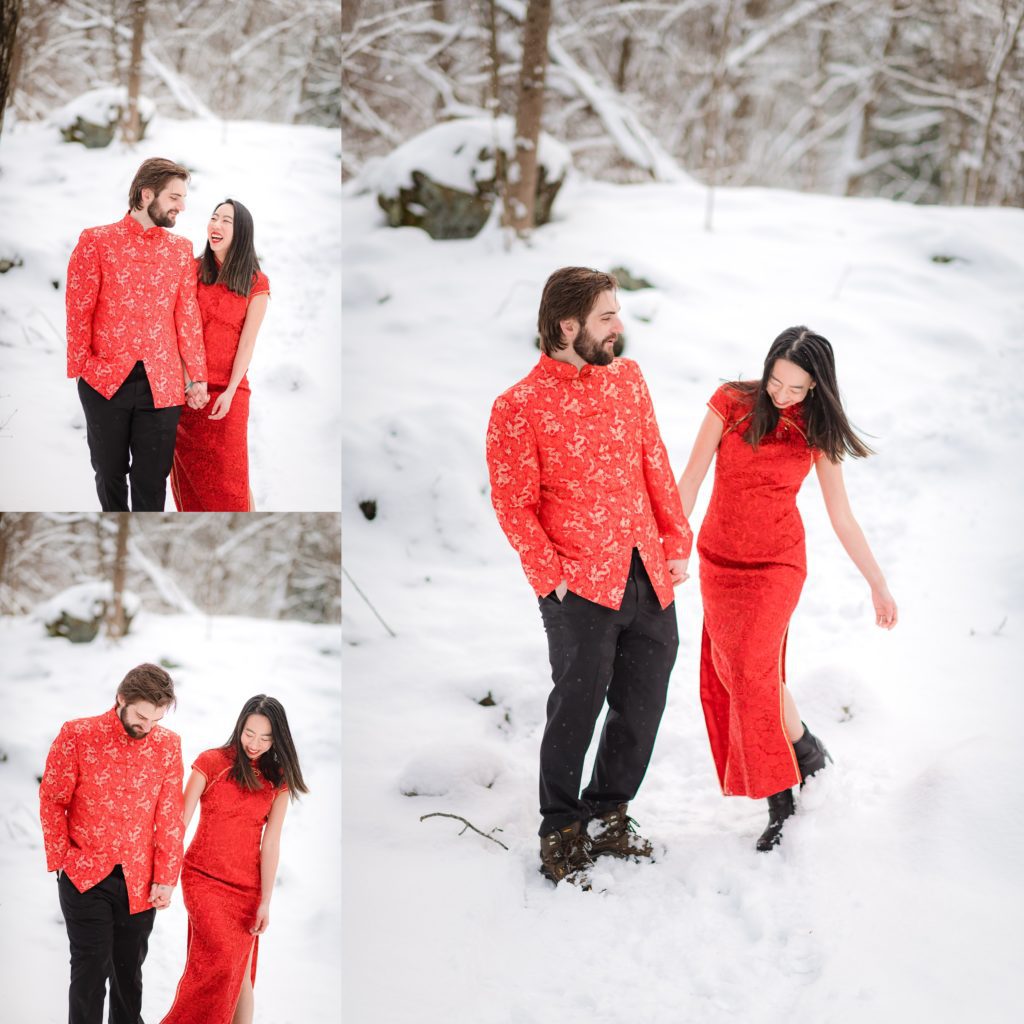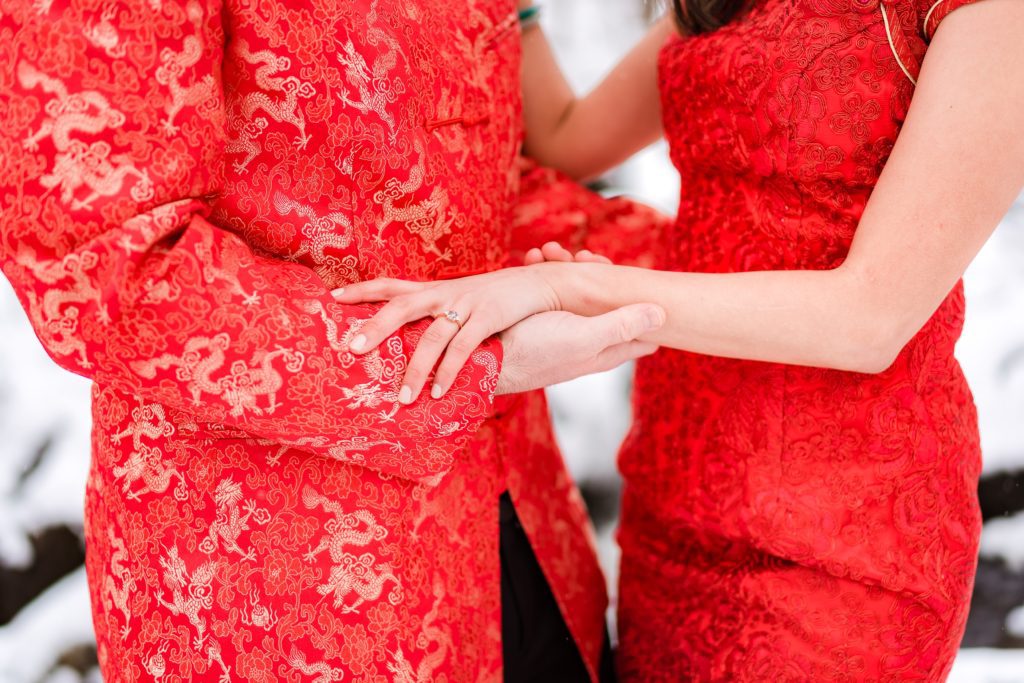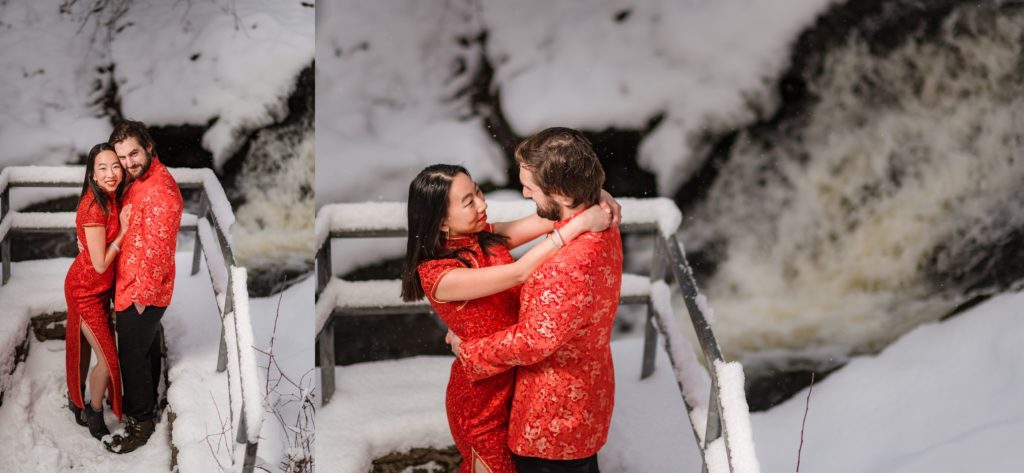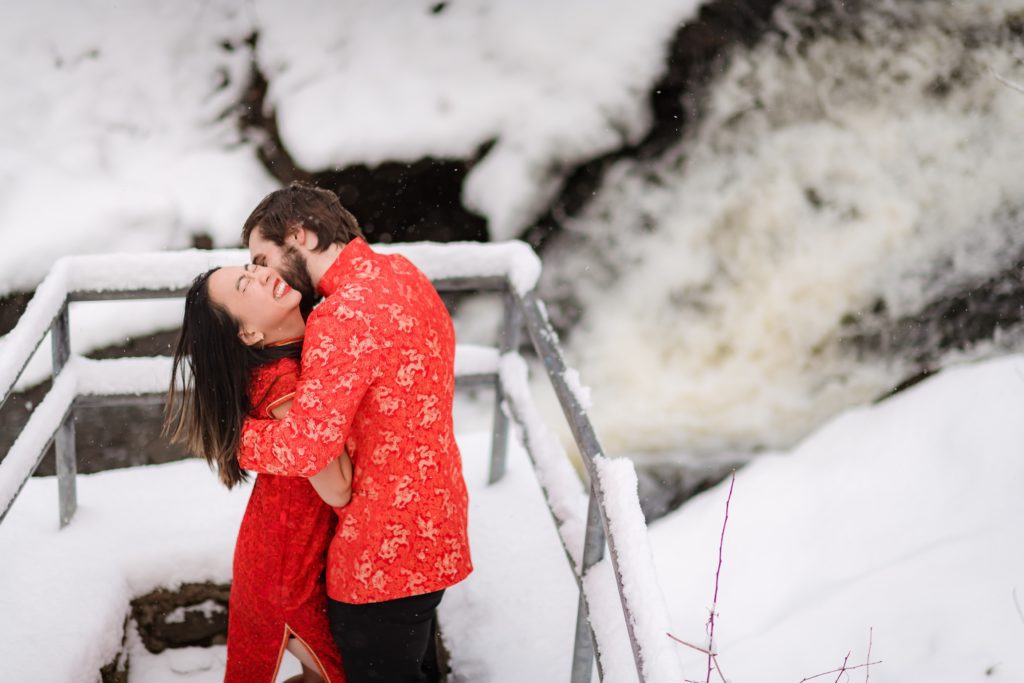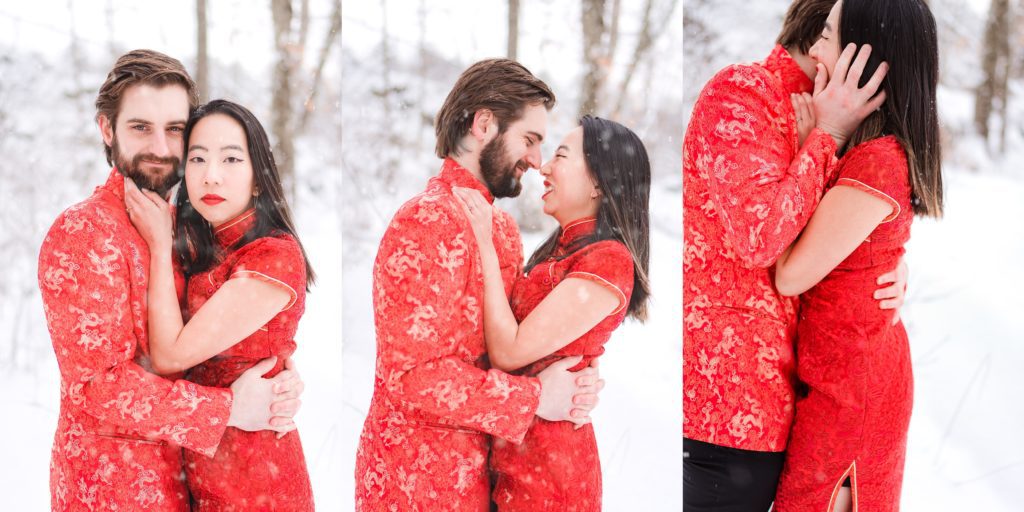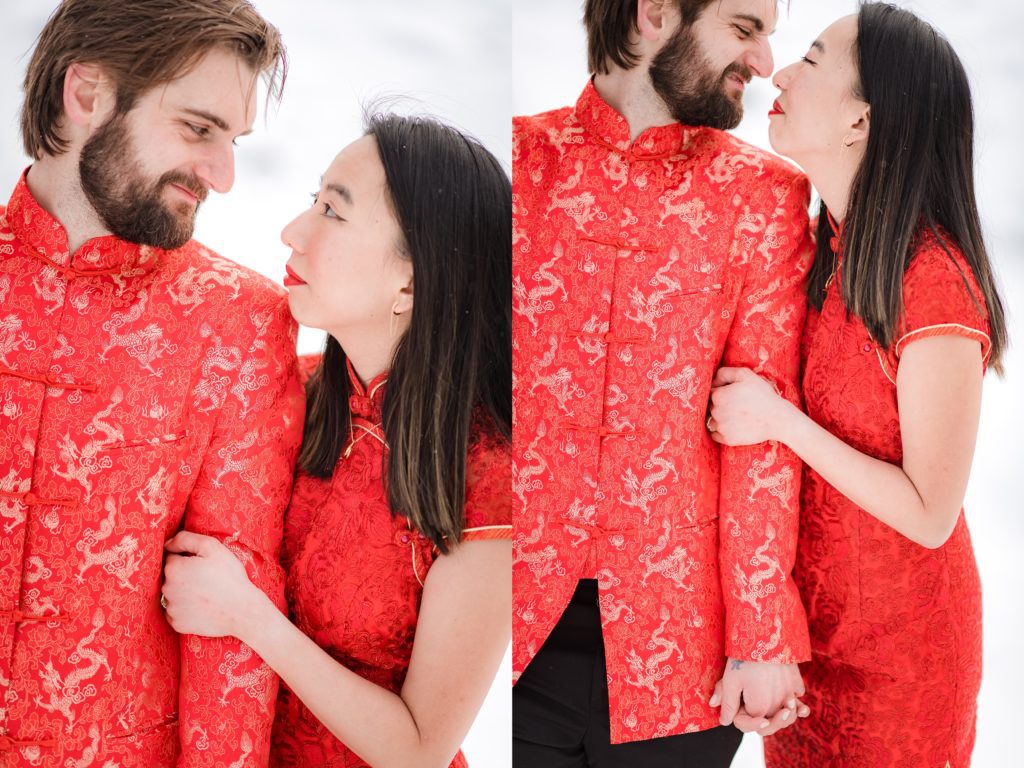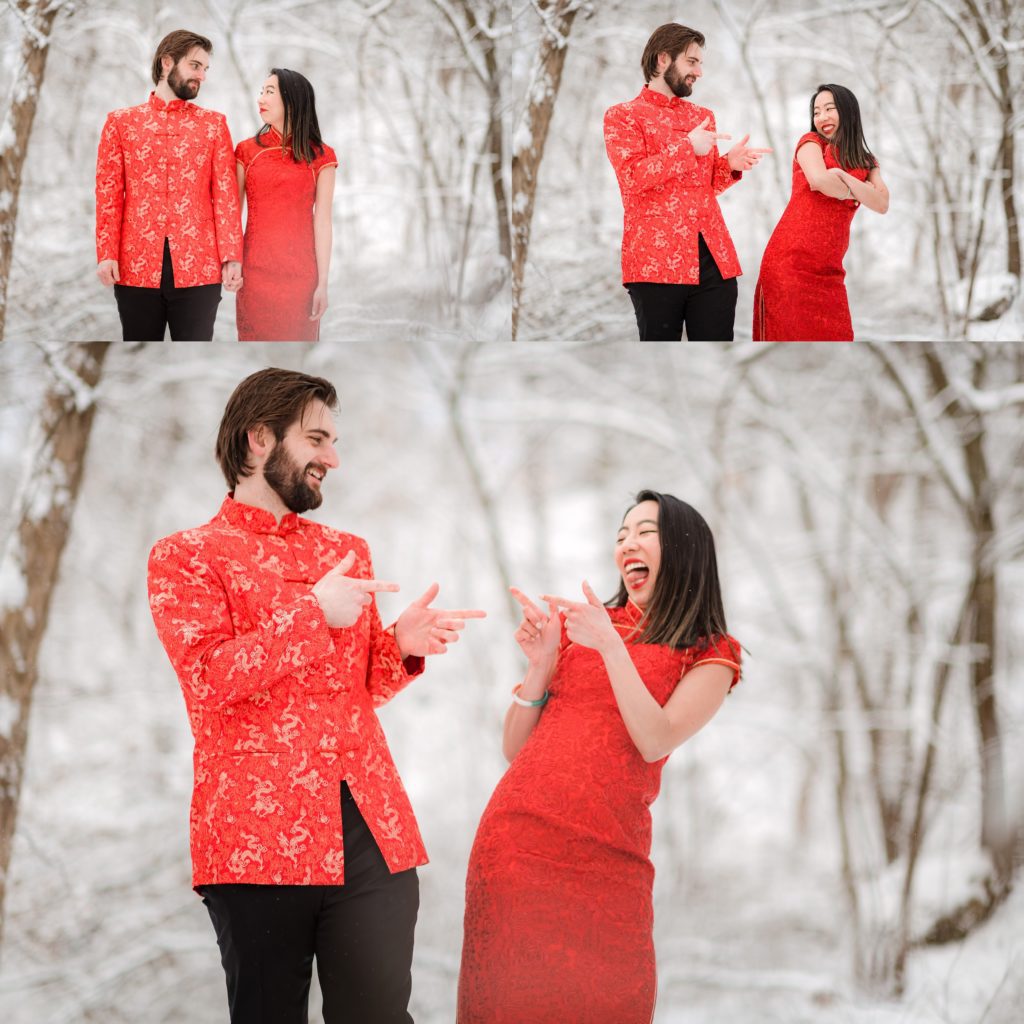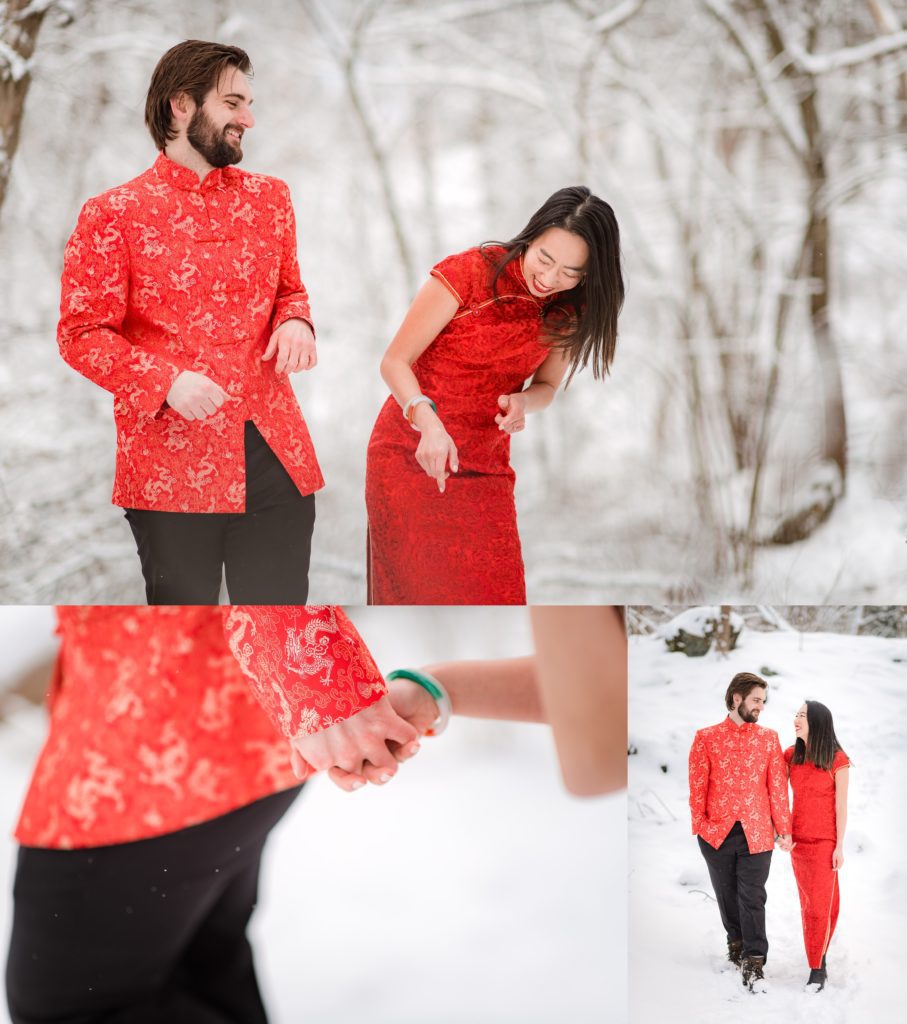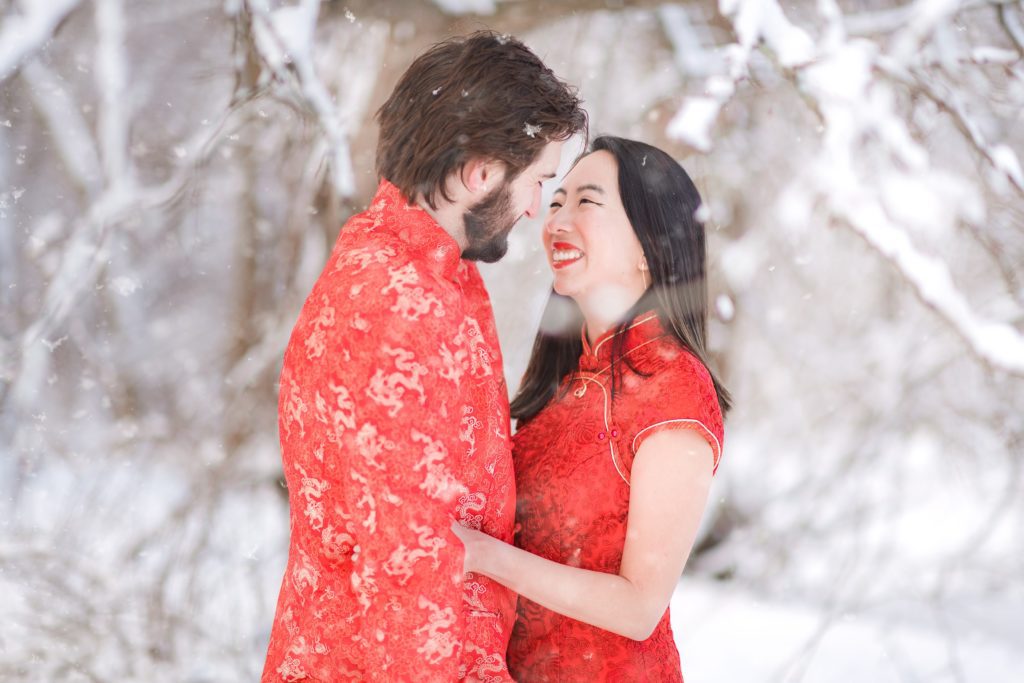 Outfit/ Part 2 of the Engagement Session
Next, it was time for outfit #2 where they could be more playful and relaxed (and warm!). I usually don't suggest two outfits for a session because I love seeing how couples move and how a session evolves, but these were two such distinct looks and the A4Cade was such an important part of the proposal and hence should have been an important part of the engagement session itself!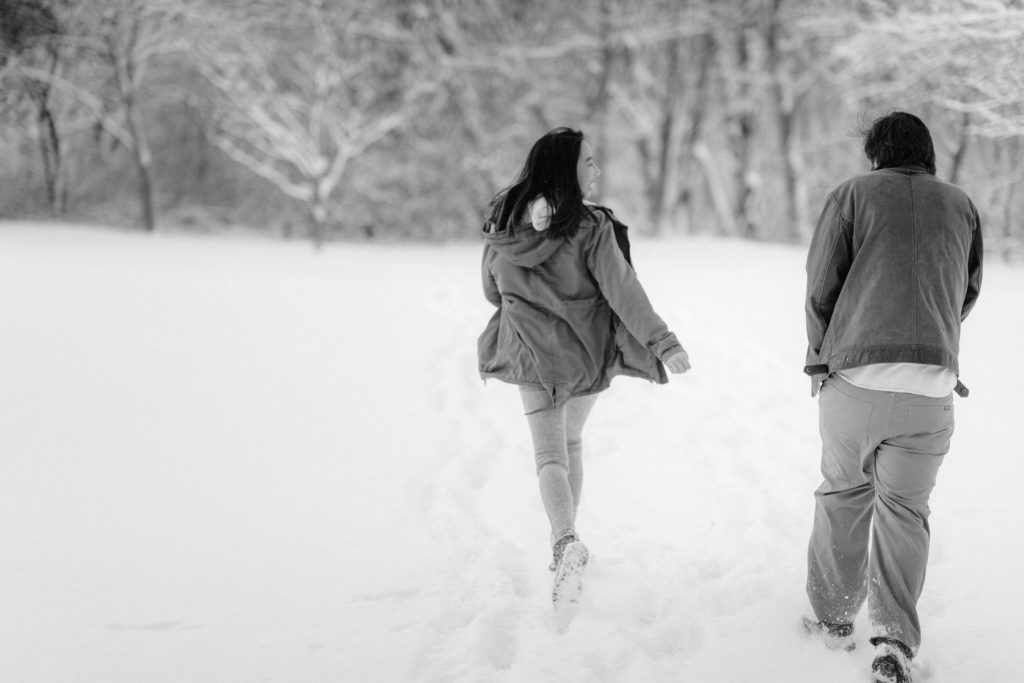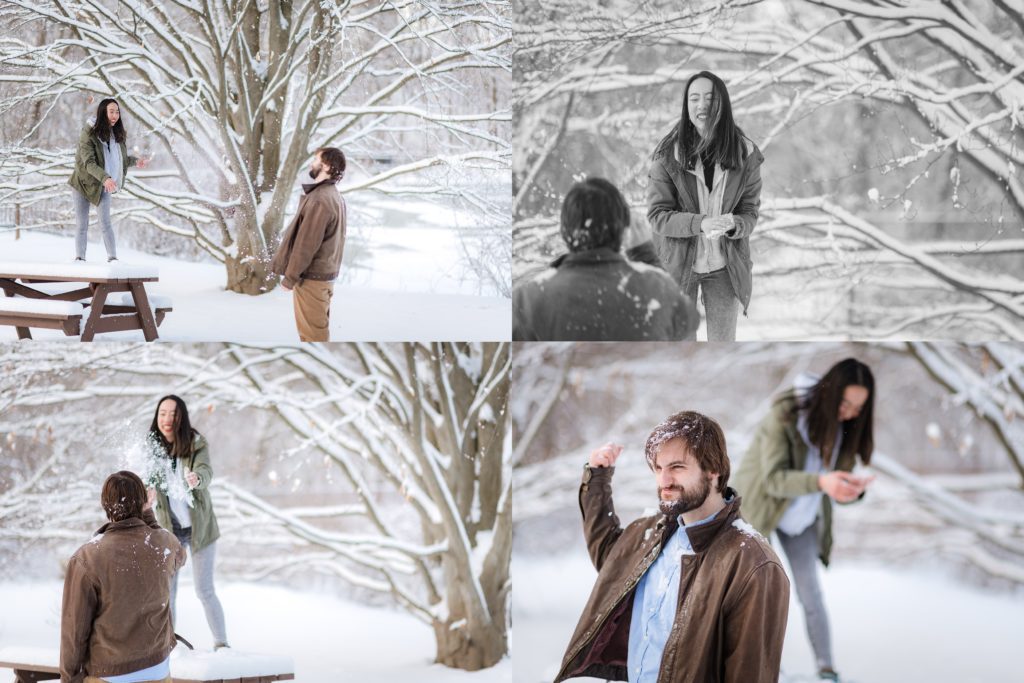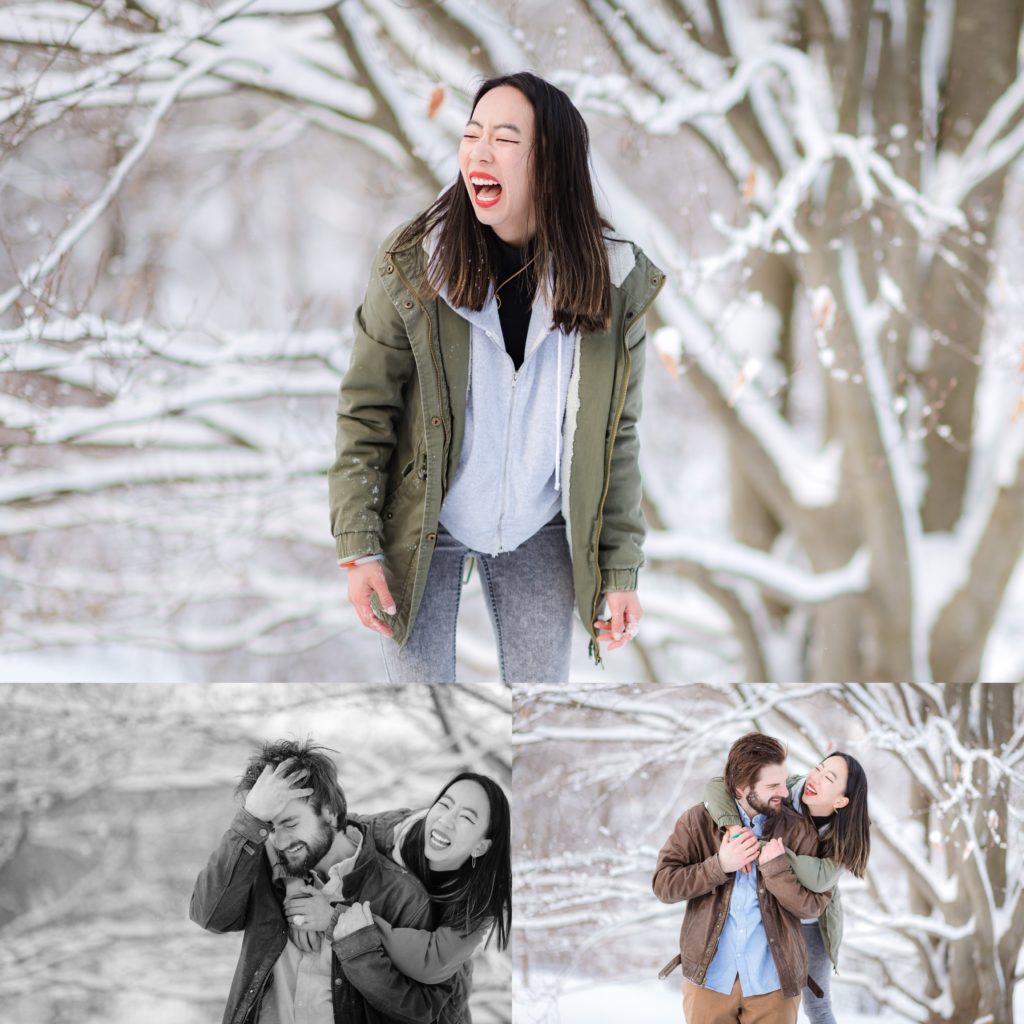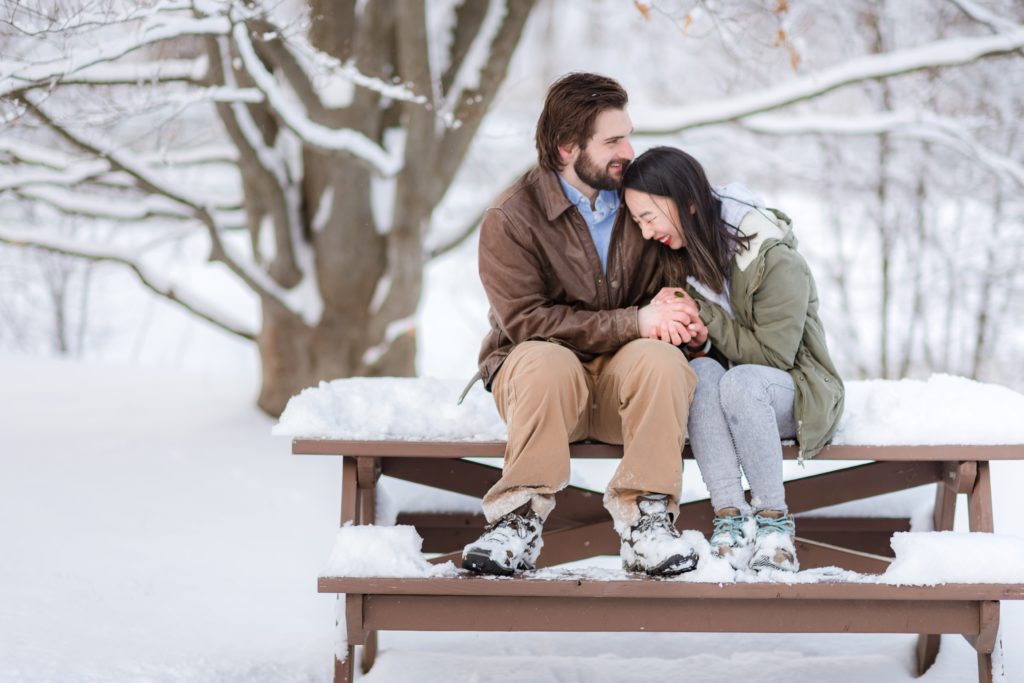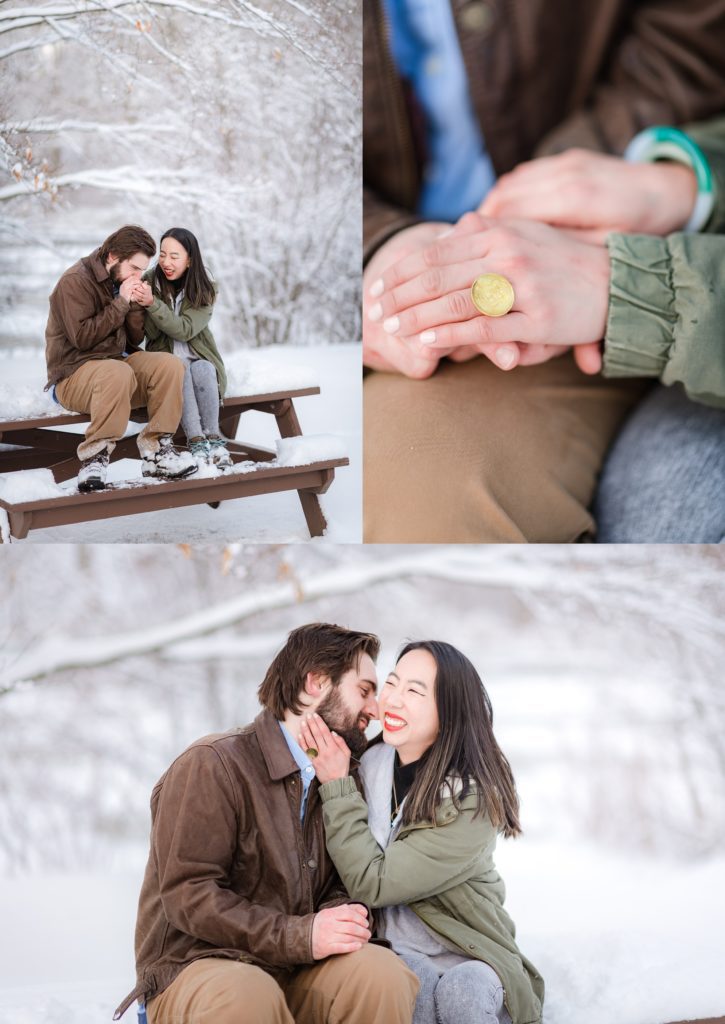 We had just said our goodbyes and I noticed they weren't getting up to leave just yet. I always ask couples if there are any last things they want documented, and they were ok… but reading the body language, I saw there was one last thing. They told me that Daisy loved to fall in the snow as her playful ritual and Will always just looks at her disapprovingly. WELL! I had to capture that in photos and I just love it!!!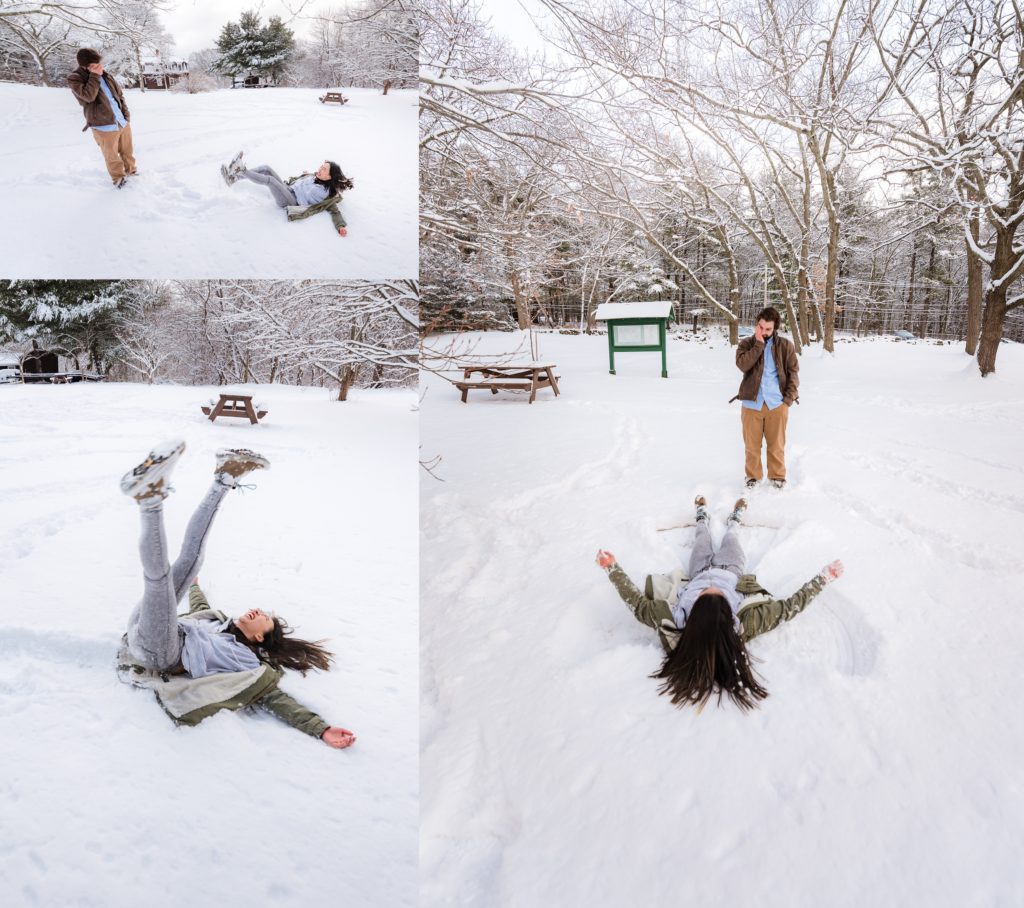 Somehow we convinced Will to join in on the fun as well. His face says it all…. let's just say it wasn't as fun for him as it was for Daisy.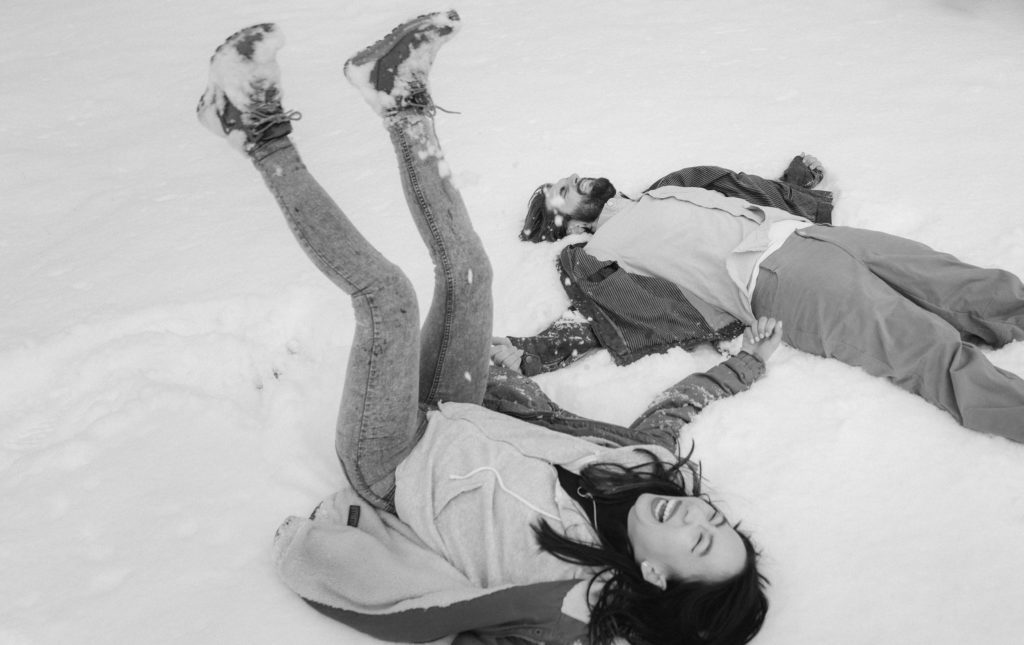 Winter snow engagement
I'd have to say that winter is a great time of year for engagement sessions. I just LOVE the look of snow (as a Canadian) and the parks are much more empty so we don't have to battle the crowds. It's all about planning. If you have a vision in mind, I'm pretty determined to make it happen. Make sure to reach out if you're interested in scheduling a Winter snow engagement!